I love a good dollar store craft. Don't you? It's always so much fun to see how you can repurpose something into fancy home decor.
When I started seeing people making wreaths from dollar store pool noodles, I was hooked. I wanted to make one, too!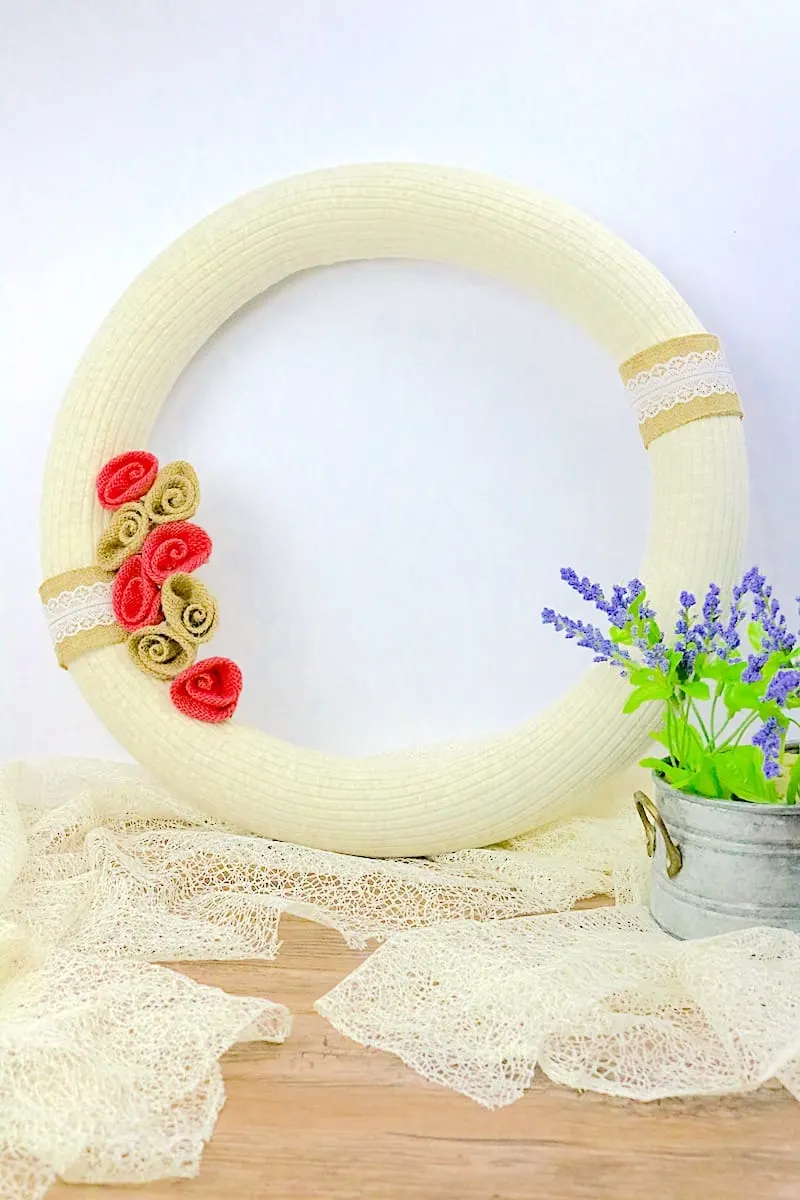 This dollar store pool noodle wreath uses something unusual as the cover – tights!
Yep, that's right. Find yourself a cheap pair of tights at a thrift store (or use some you already own) to complete this farmhouse pool noodle wreath.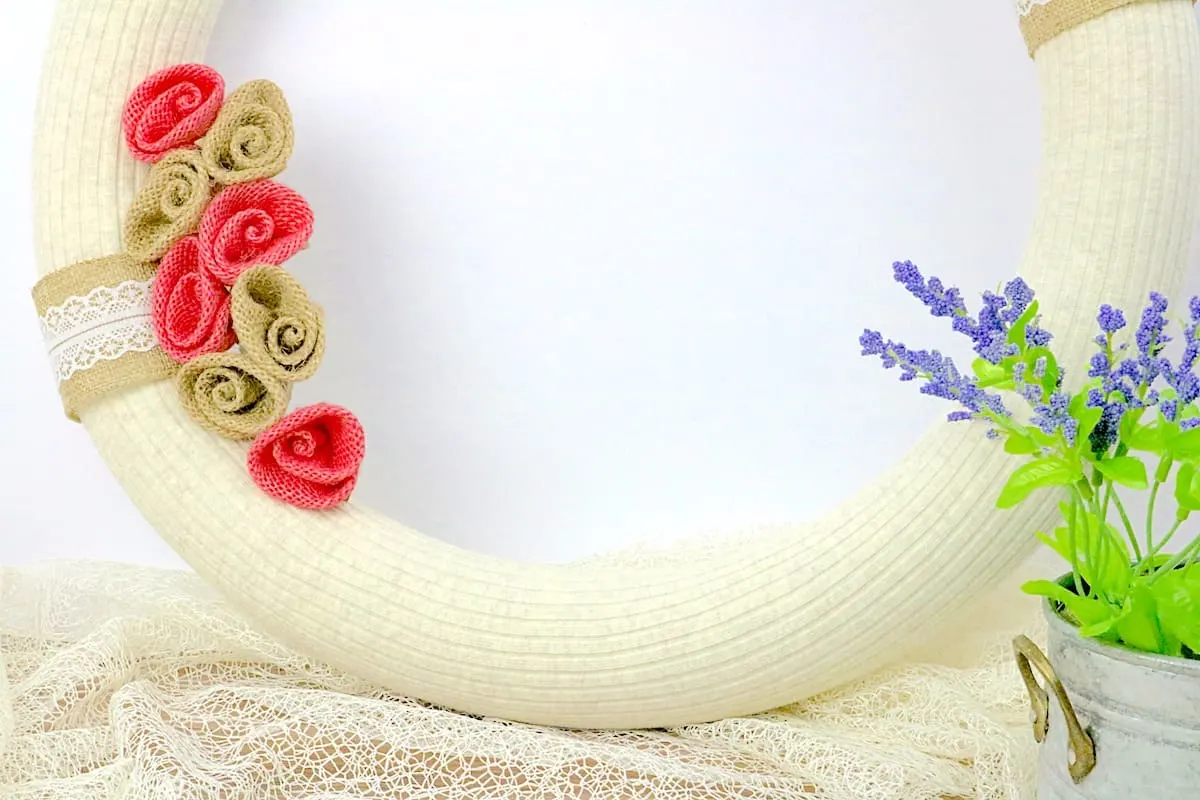 If you are interested in making more wreaths from unusual materials, then you will love my cute cowboy hat wreath. Or this fall pumpkin wreath made from a bundt pan.
I turned an old Dollar Tree sign into a beautiful Peace wreath, too.
You will definitely want to check out my other dollar store DIYs, too:
Dollar Store Farmhouse Pool Noodle Wreath
Supplies
1 Pair Off White Cable Knit Tights (I used size 9/10)
Pool noodle
Scissors
Needle and thread
Burlap ribbon (purchased at Dollar Tree)
(4) Natural burlap roses (purchased at Dollar Tree)
(4) Pink burlap roses (purchased at Dollar Tree)
Duct tape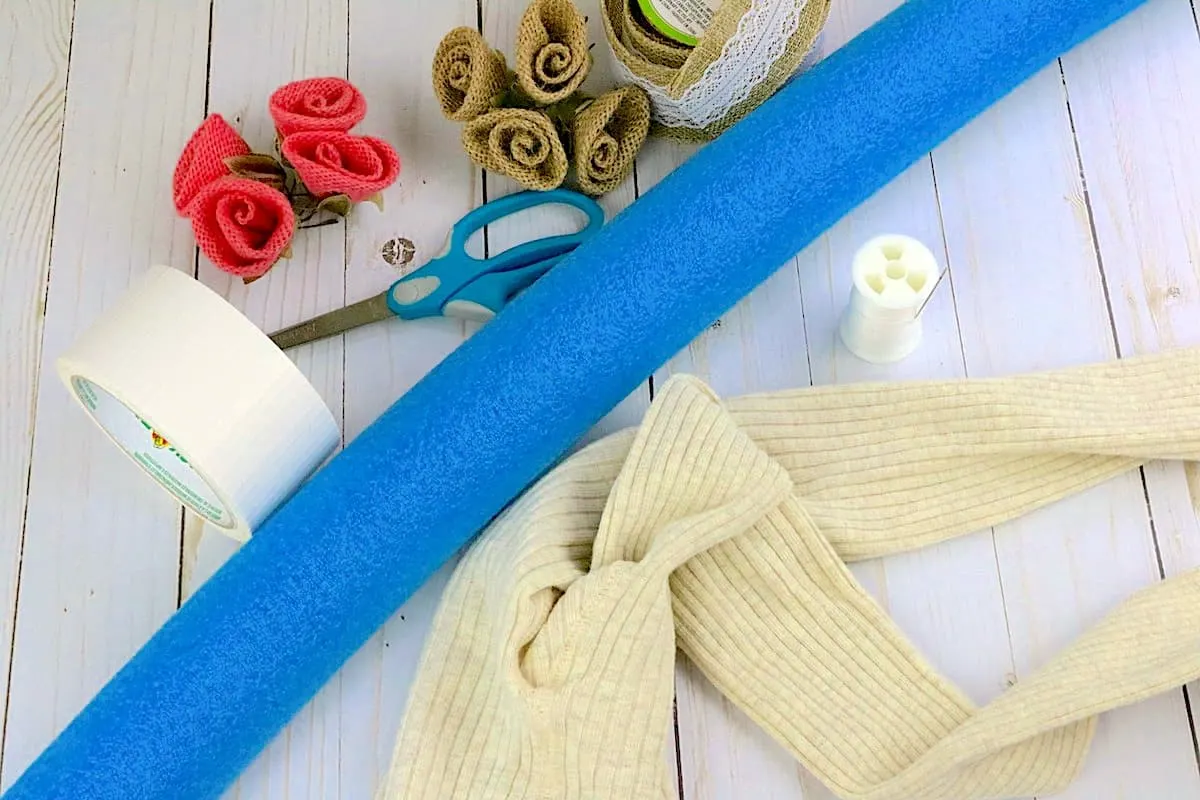 Instructions
Step 1
Cut the legs of the tights off right as it joins the seating area.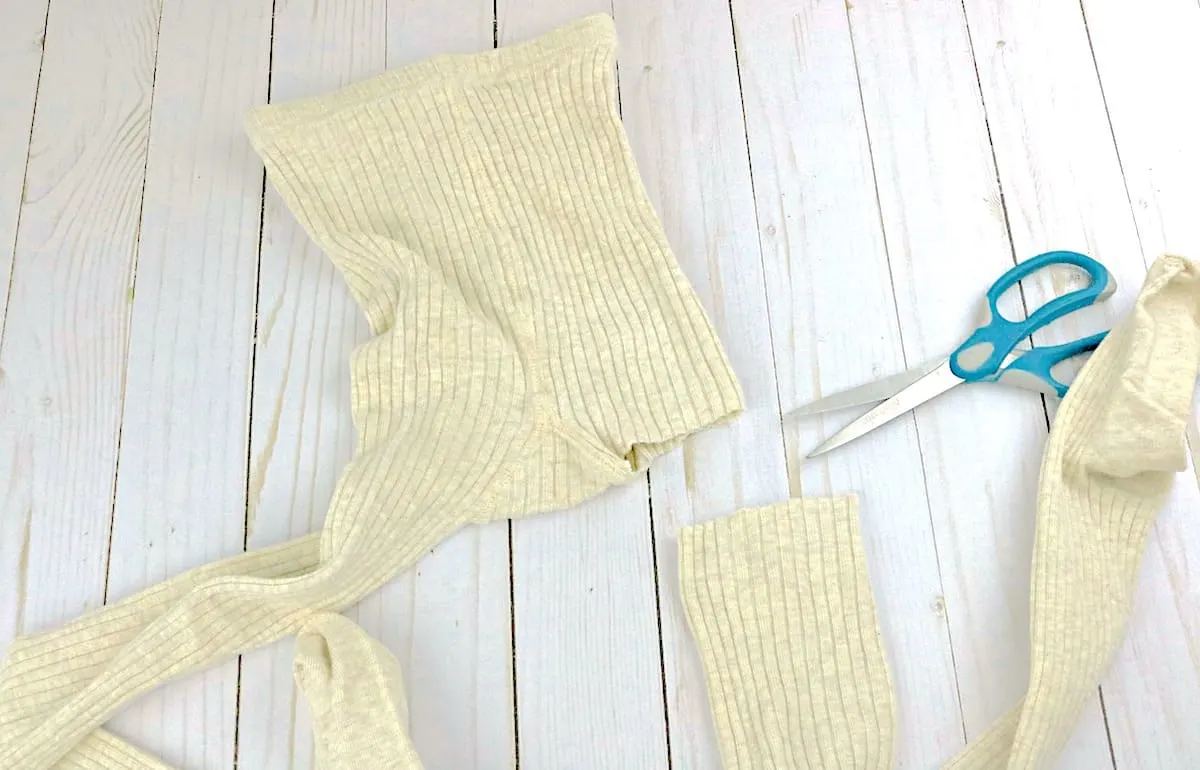 Step 2
Cut the toe of the tights off on both legs.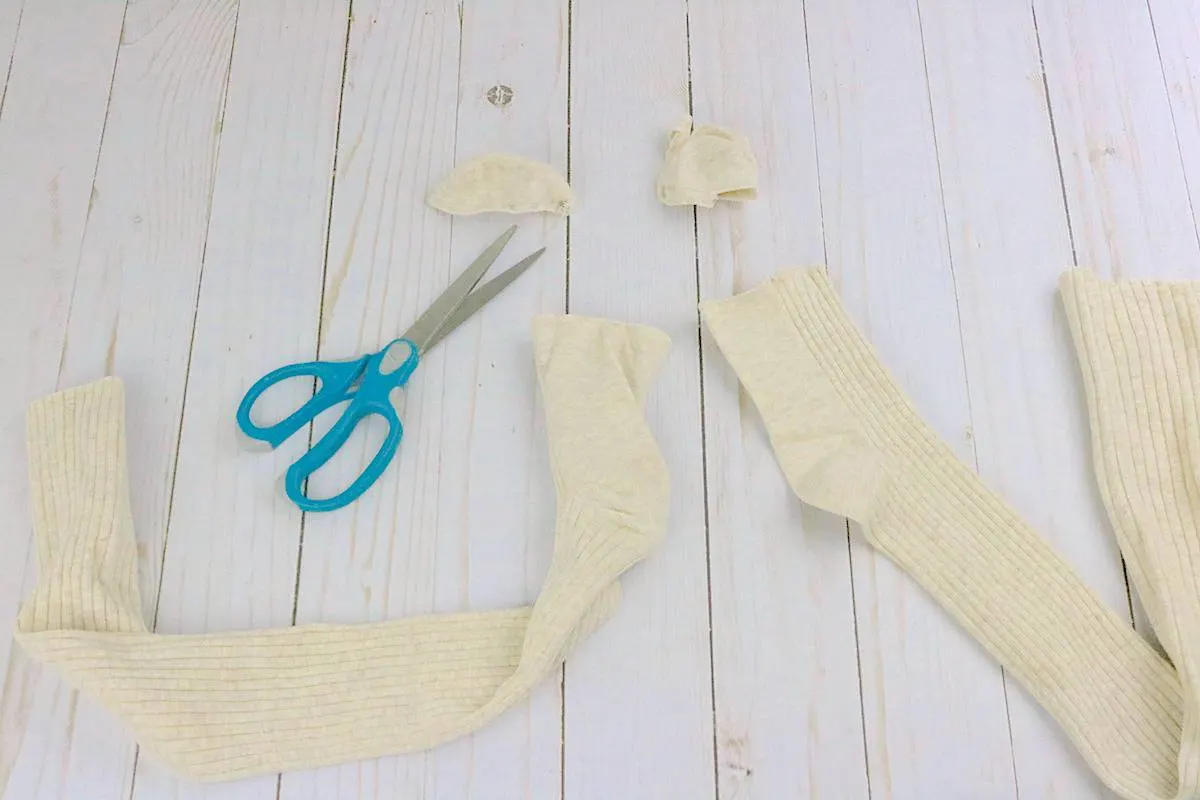 Step 3
Slide the tight legs on to the pool noodle. Make sure that you have the heal area of the tights for both legs on the same side. This bump will show so I just used it as the back of my wreath so no one sees it.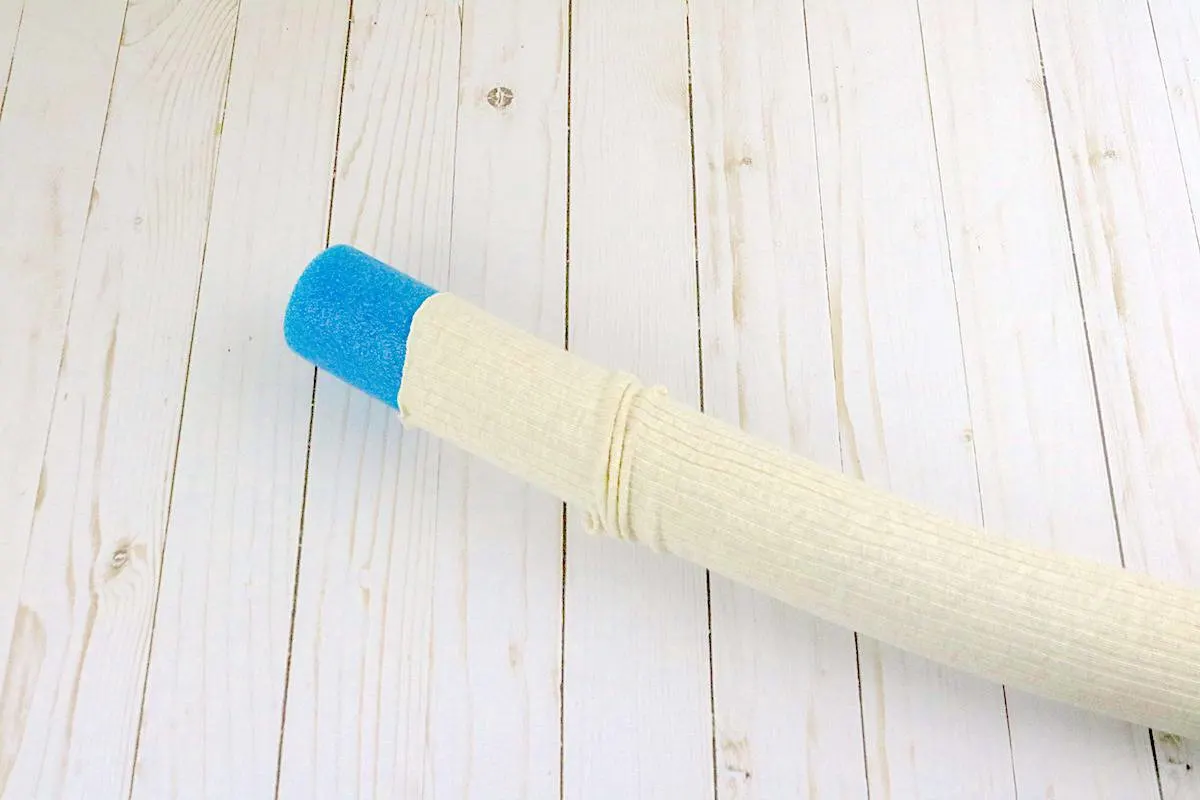 Step 4
Cut 2 inches of the pool noodle off using the scissors.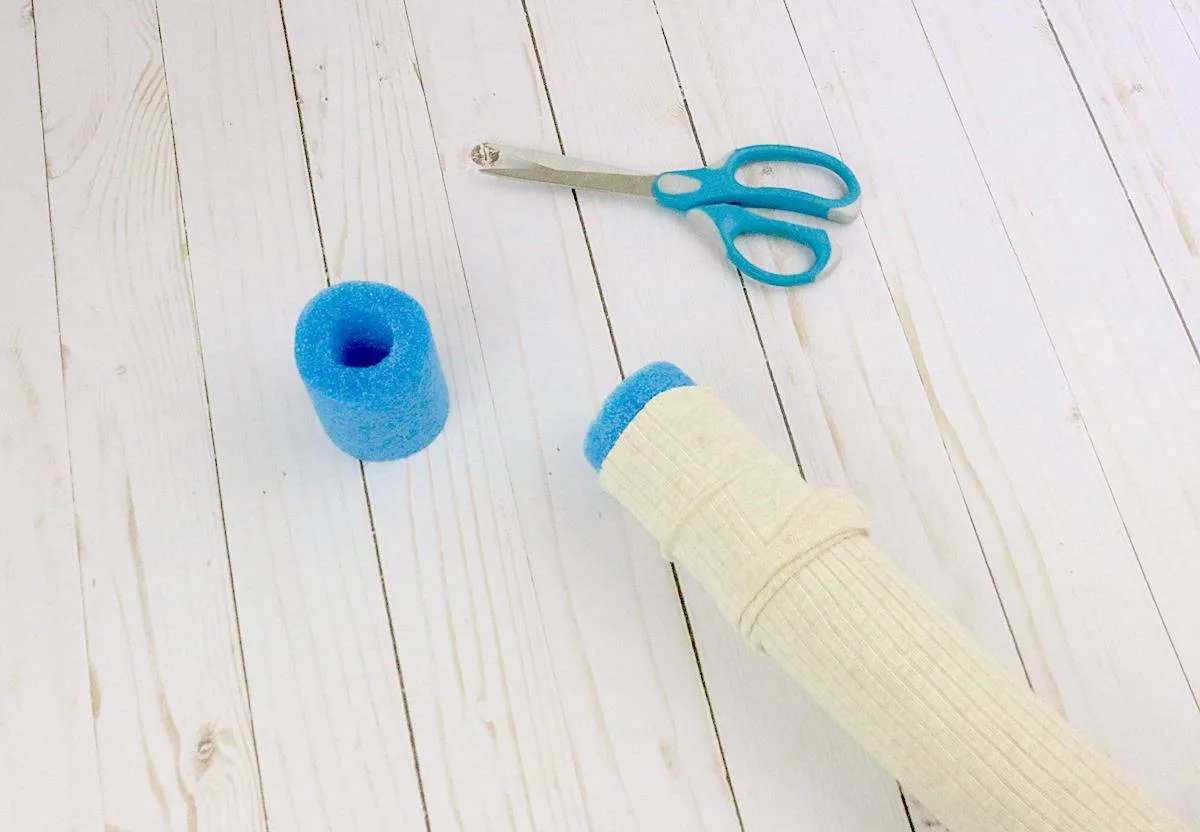 Step 5
Attach the two ends of the pool noodle together using the tape.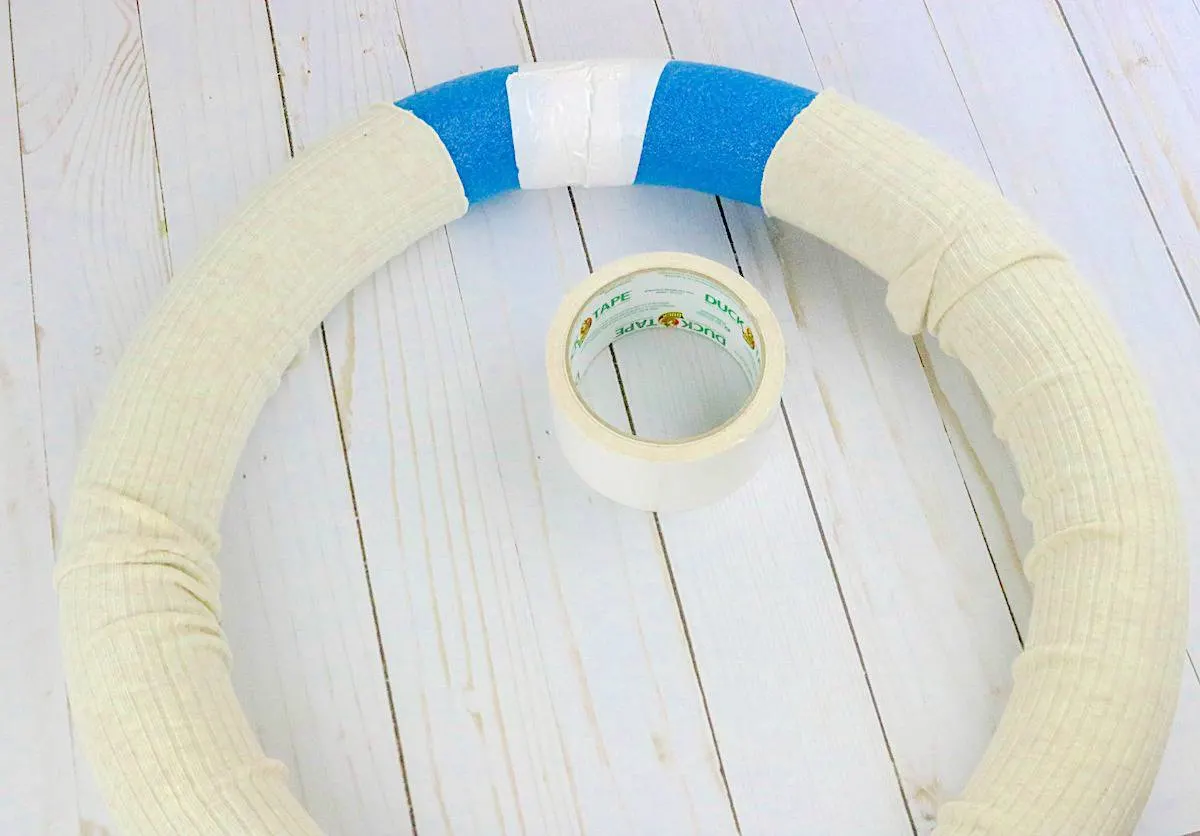 Step 6
Using the needle and thread, stitch the tights together. You want to stitch it all the way around. Make sure to do both ends.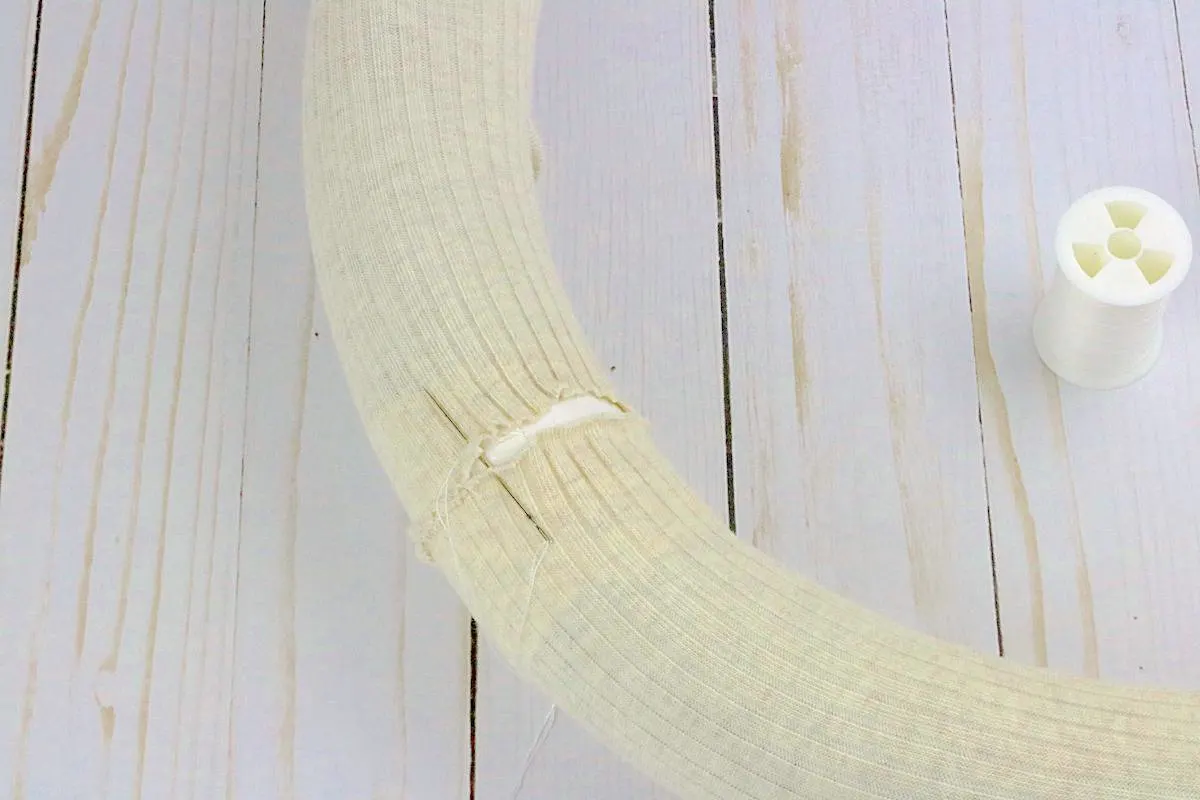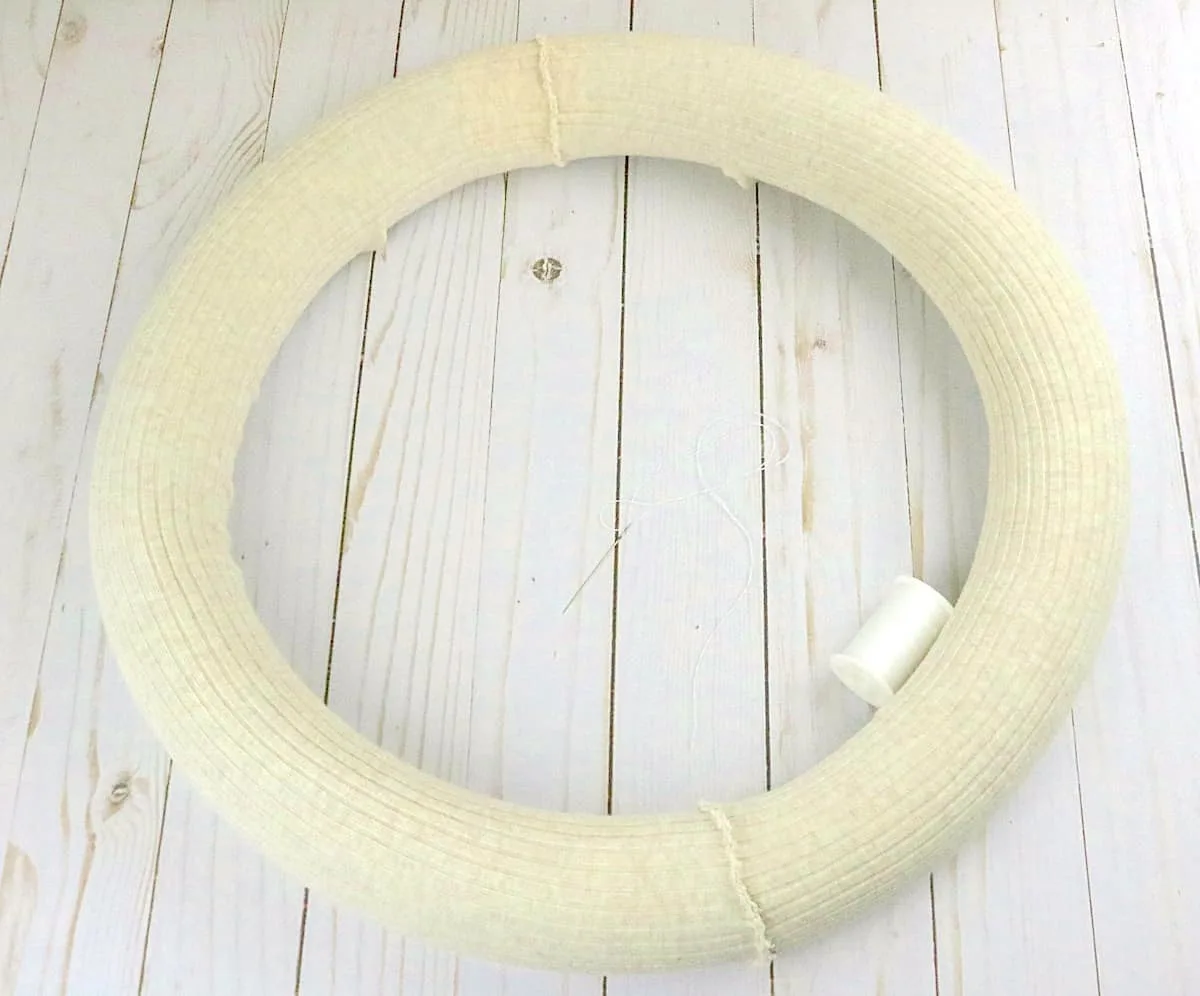 Step 7
Wrap the stitched area with the burlap ribbon and sew it in place on the back. Make sure you make the back on the same side of the heal bumps so it will not be seen. You don't need to sew into the noodle, just to the tights.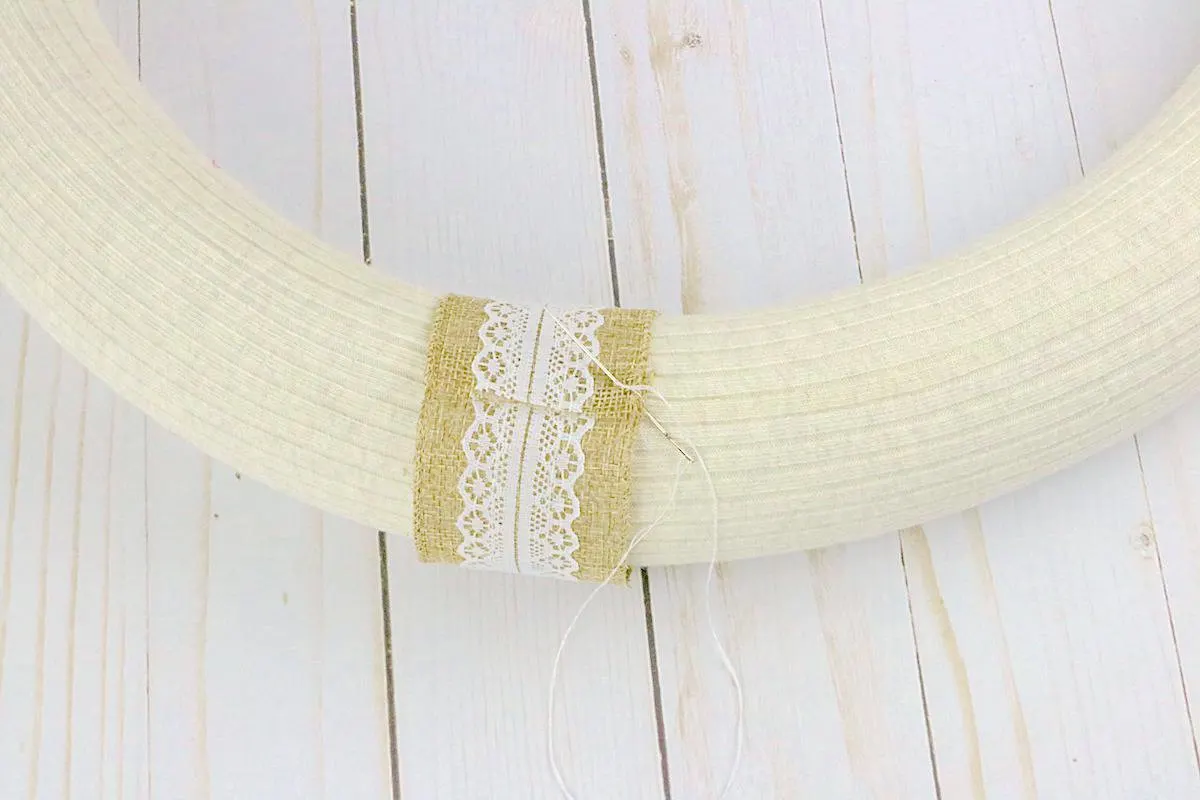 Step 8
Cut the wires off of the flowers.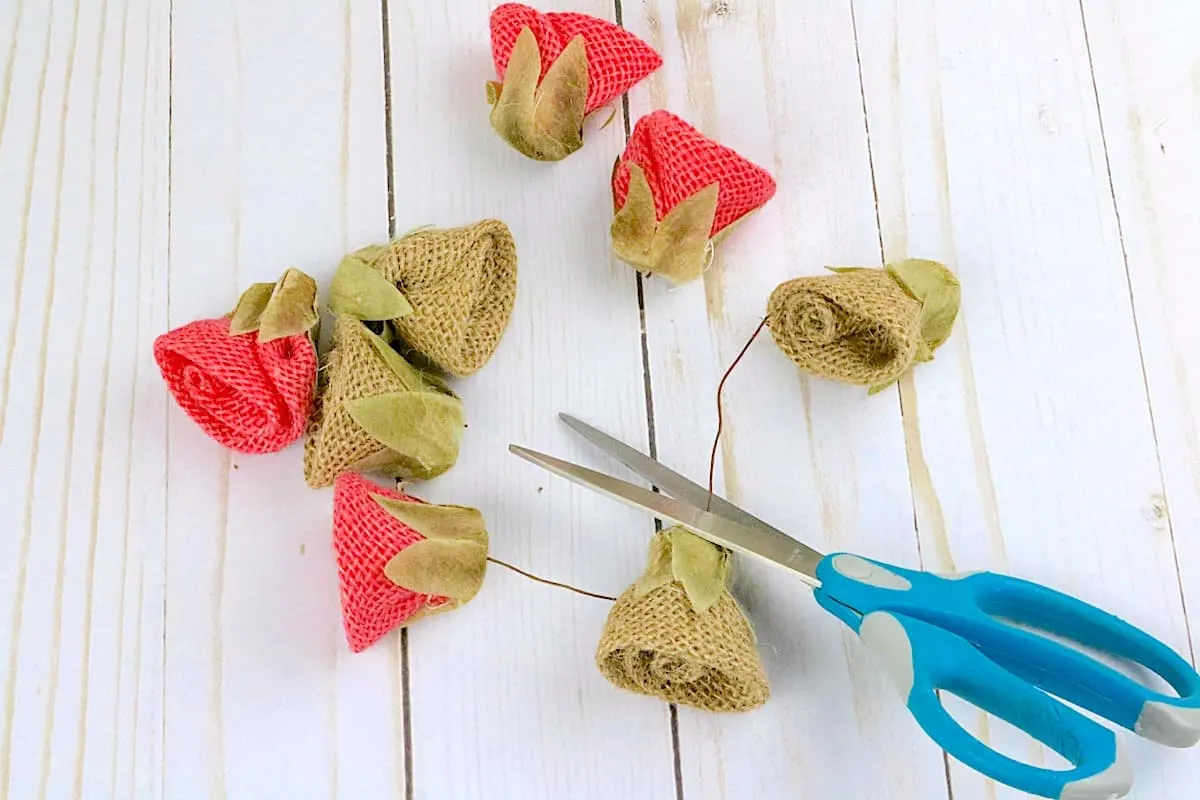 Step 9
Figure out where you want your flowers to be. I placed mine over one of the burlap ribbons. After you know where you want them, start stitching them together and to the tights. After you have them all in place, the wreath is done.
Note: If you want, you can use hot glue to add the ribbon and flowers. However, I do find it holds up better when stitched, but if you will not be moving the wreath around, then gluing works fine.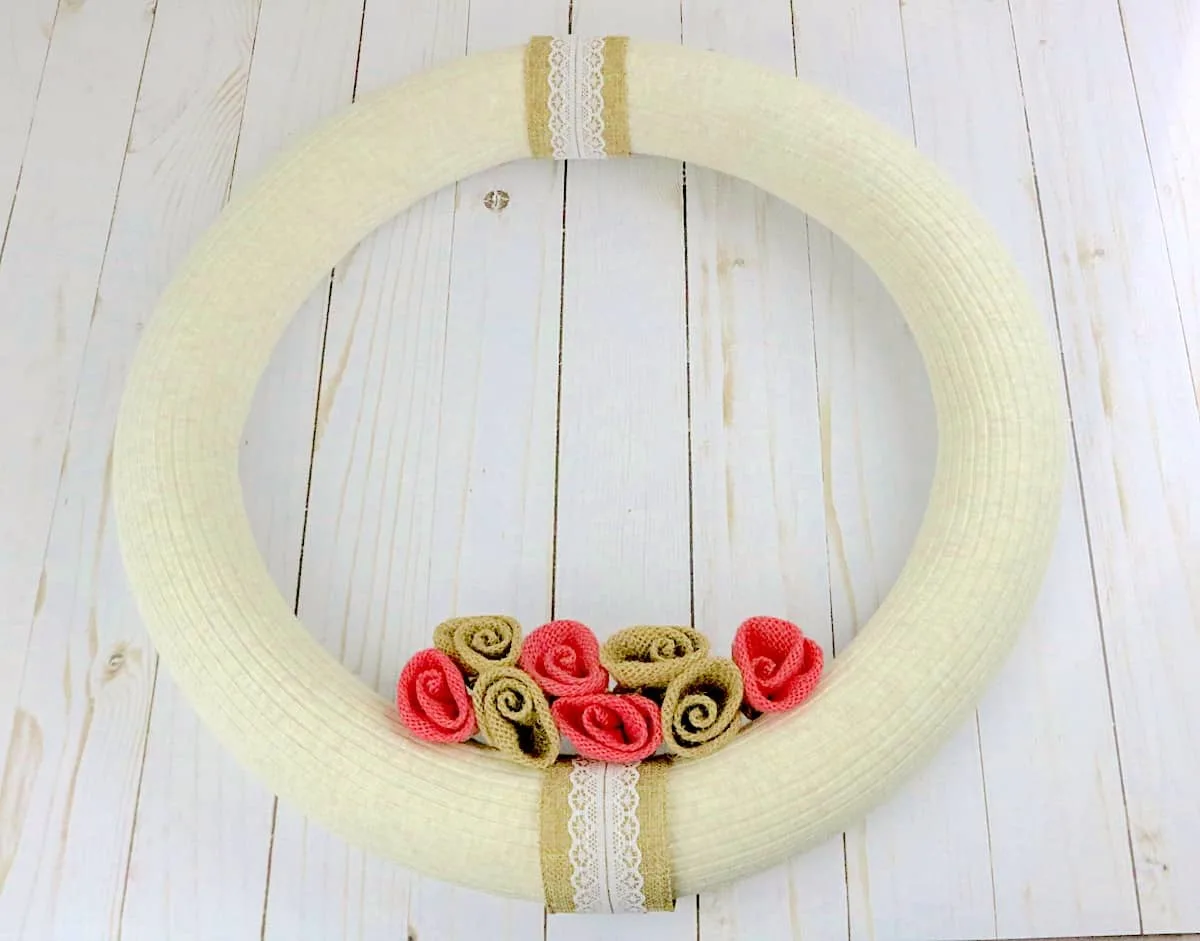 For more fun wreath ideas, check out these crafts:
Want more easy farmhouse DIYs? Check out our other projects: