Welcome to the Single Girl's DIY website.  My name is Jenny, and I'm thrilled that you're here!
To clarify, you don't have to be single, or even a girl, to be a fan of this website.  If you love DIY, and are looking for a little inspiration, you're in the right place.
This is where I share practical ideas and thrifty tips to help others take on their own DIY adventures.
So Who Am I?
I'm a busy professional woman, with a background in home staging, real estate, and professional organizing, among other things.
OK, to be honest, those were all side jobs.
My main background is in science, and I'm currently a project manager for a group that deploys buoys to study ocean climate.  I actually lived on ships for a couple years.  When I moved back to land, I could not get enough HGTV!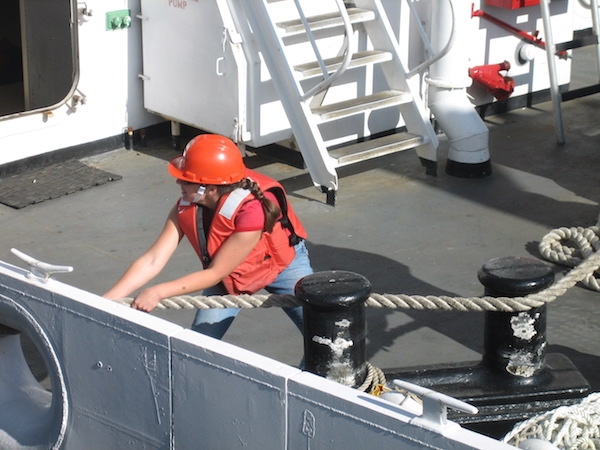 Really, I just love DIY.  And saving money.  And getting stuff done.
I grew up working with power tools, and am not afraid to tackle a project by myself.  It's my mission to share that DIY spirit with others. Because you don't need someone else to do it for you!
I bought a house a few years ago, and the term fixer-upper was an understatement.  One repair person told me that my home had "lived a maintenance free life."  Finding thrifty ways to fix it up became my passion.
My favorite ways to spend my time are doing projects around the house to create a beautiful and personalized look on a thrifty budget.  And I love sharing those projects with my readers.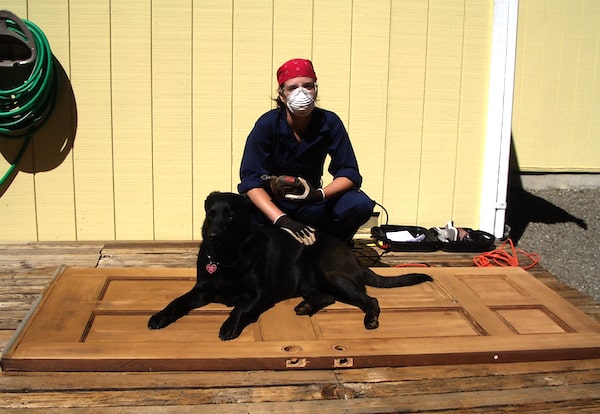 Who Are My Readers?
If you're here, it means you have a DIY spirit and a can-do attitude.  You're not just going to wait around for someone else to do a project for you.
You're a fan of home makeover projects, design on a dime, and creative craftiness.
My readers are thrifty and resourceful.  They're responsible with their money, and always looking for ways to do more with less.  When they want to do something, they'll find the time, and a way to get it done.
But, there are still times when you need a little support and encouragement, plus some extra know-how.  DIY projects don't all go as smoothly as they show on TV.  I get it!
The DIY Adventure
During one of my many home improvement projects, carpenter ants came pouring out of the support beam on my front porch.  I had just pried off one of the rotting deck boards, and they weren't happy.  After letting out a cry, I slapped that board back in place as fast as I could, hoping to keep them contained.
I felt like I was in way over my head.
Honestly, I have a lot of "ant incidents."  Unexpected problems that leave me feeling overwhelmed.  It's so easy to think:
"This isn't fair.  I shouldn't have to deal with this."

"I have no idea what I'm doing.  Why did I think I could do this alone?"
But what are you going to do?  You can't just share your house with carpenter ants.
I've learned that it's OK to take a moment to acknowledge feeling overwhelmed and under prepared.  But then, you just have to take the next step.  Slap that board back on top of the ants, and then go figure out what to do about them.  
That's the whole reason this website exists.  To share ideas, inspiration, and practical solutions with others who love a good DIY adventure.  And I'm so glad you're here.
Watch us change the world one DIY project at a time!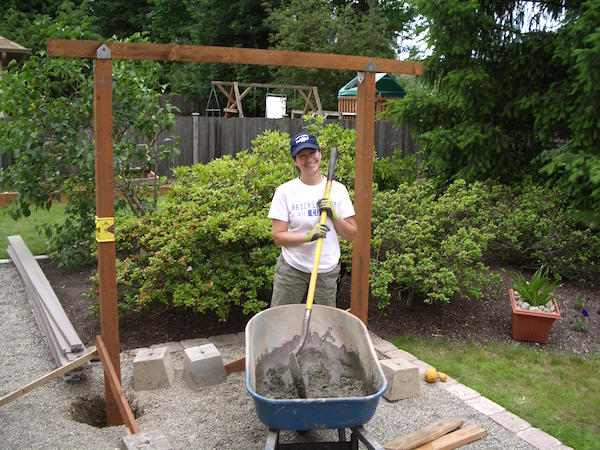 Want More?
I am honored that you are visiting my website, and hope that you find valuable information here.
For more great tips and tools delivered directly to your inbox, be sure to sign up for my newsletter!  You can also download your free copy of the Single Girl's DIY You Can Do This Guide.  Start your DIY adventure with step by step instructions for five DIY tasks every Single Girl should know how to do.