I always thought that making homemade candles was difficult. Until I figured out that a DIY hand poured soy candle is so simple to make!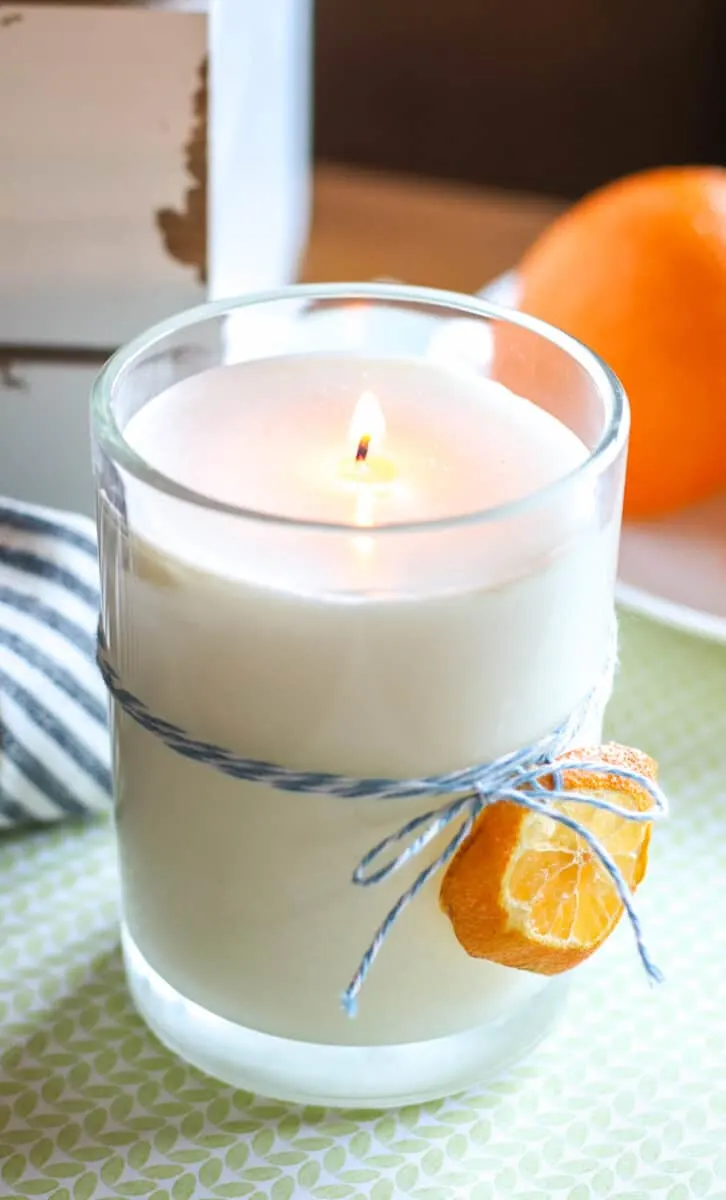 Seriously, these candles are easy. Yet they look really expensive!
You can customize whatever scent works for you. That's the beauty of using essential oils. We chose a fresh citrus scent to wake you up and add cheerfulness!
These hand poured candles make excellent gifts!
Helpful Hint: I HIGHLY suggest getting this beginner candle wick set if you're just starting. It comes with pre-waxed wicks, centering devices and wick stickers. All you need to do is pour the melted wax with this inexpensive starter kit and you've got beautiful candles!
You might also like some of my other DIY candles:
DIY Hand Poured Soy Candle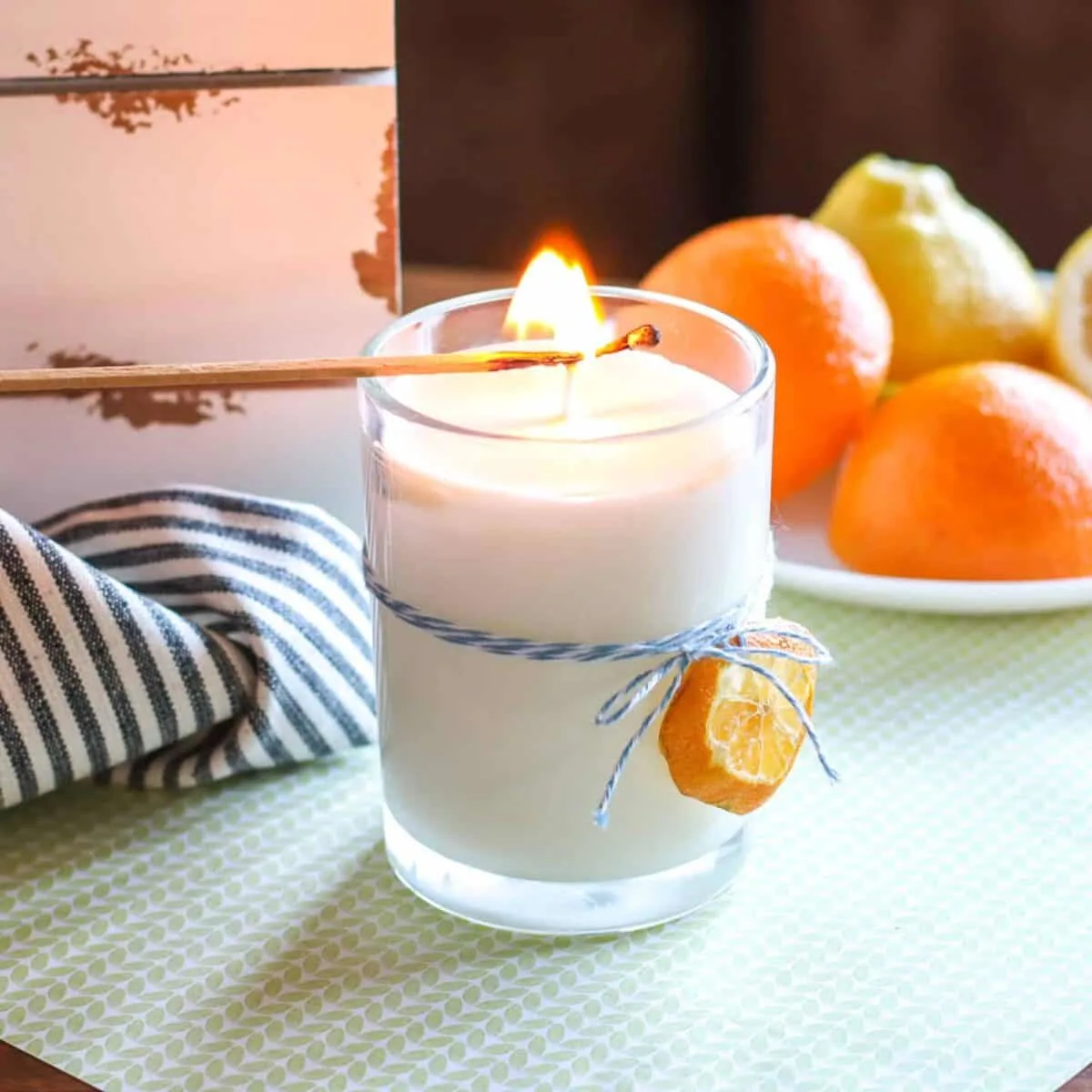 Supplies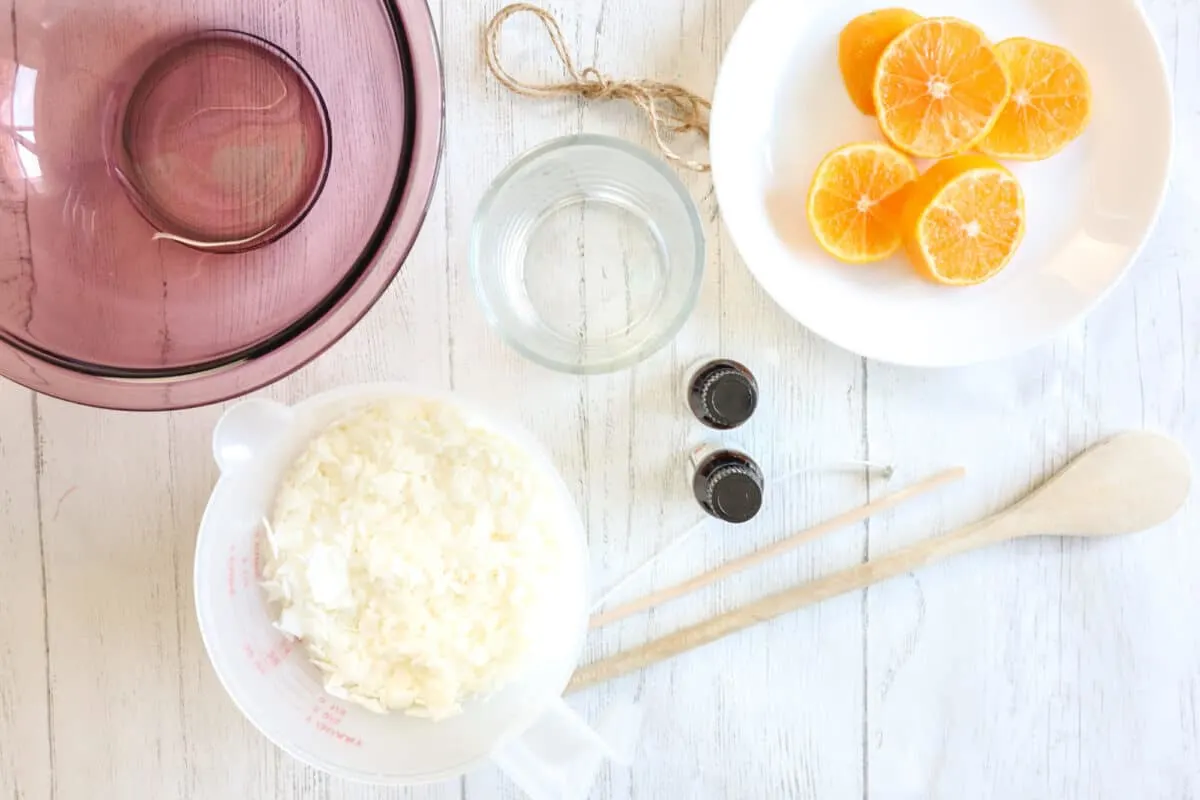 Directions
Step 1
Using a double boiler or microwave, slowly melt the soy wax until melted. Mix the melting flakes occasionally until it forms a liquid.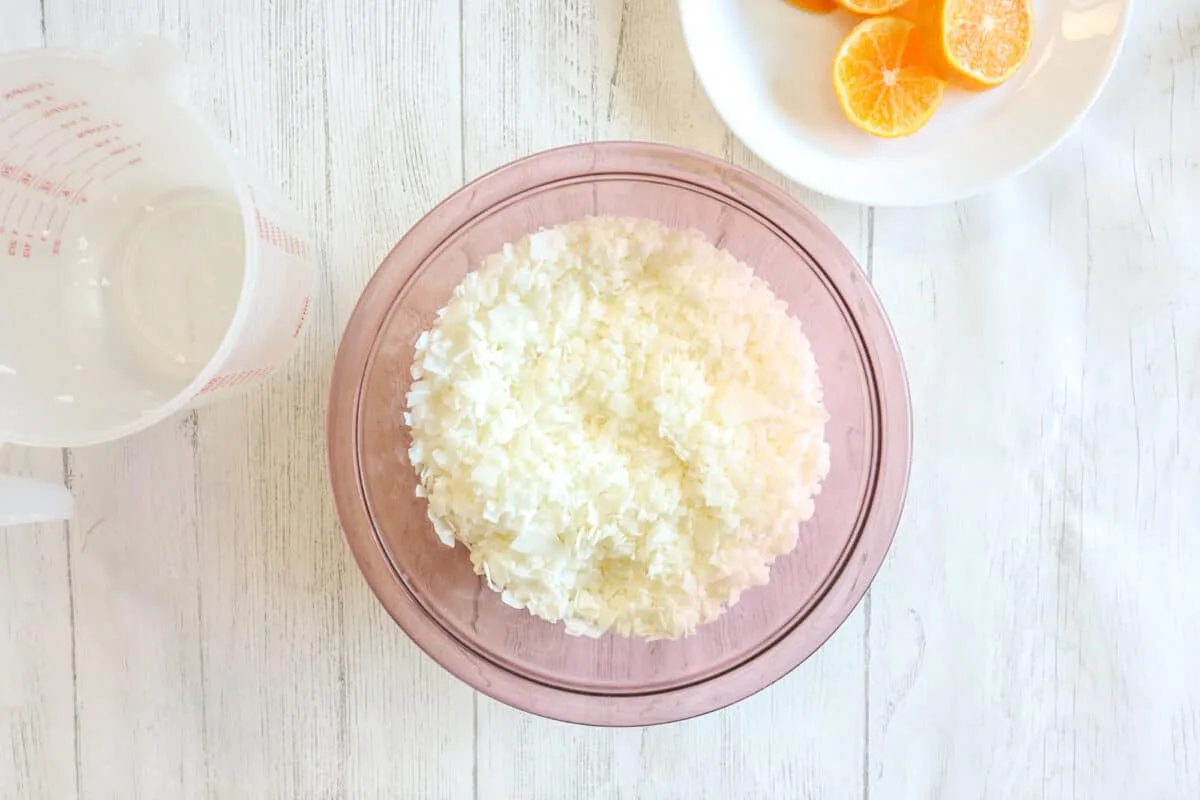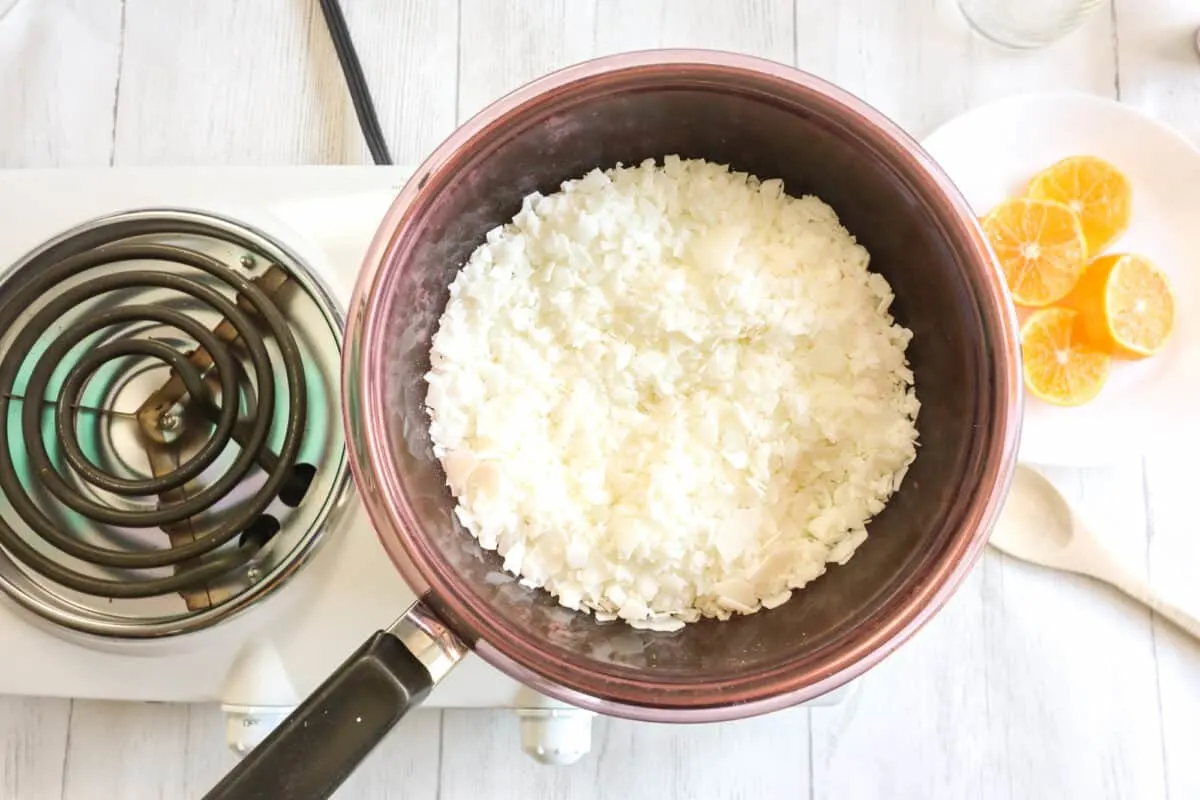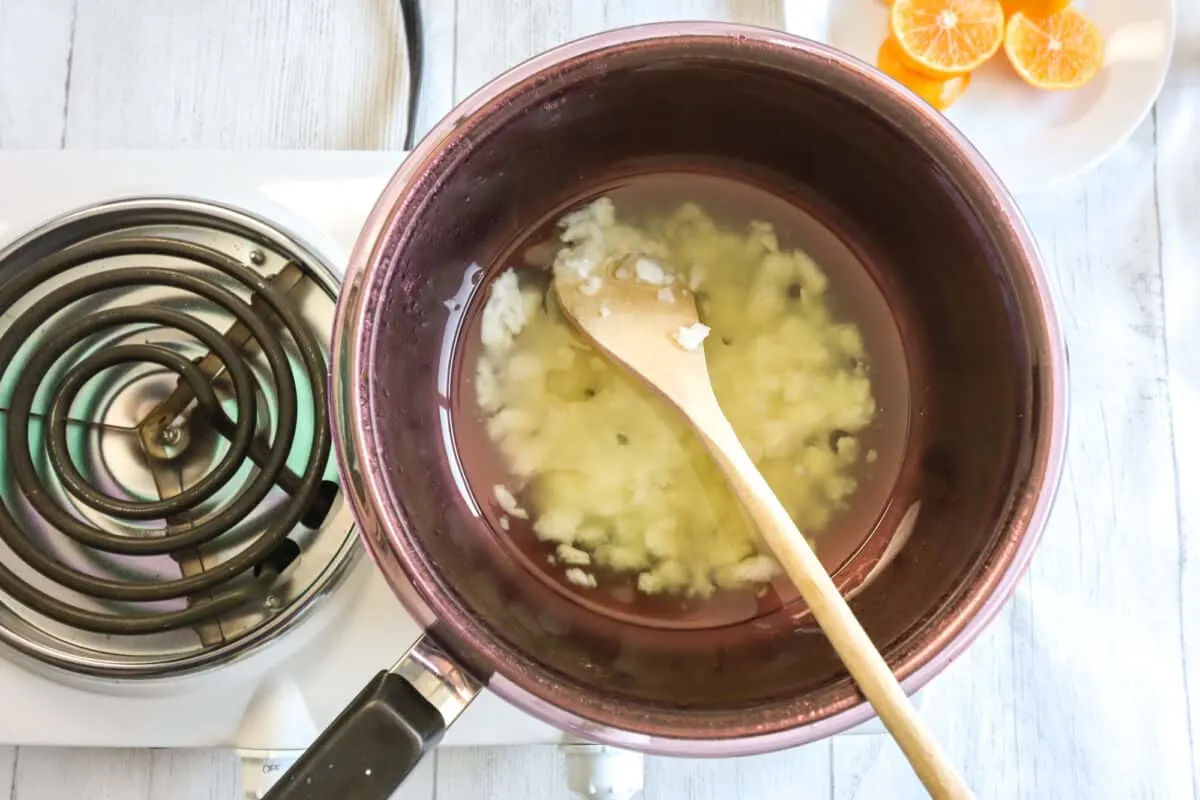 Step 2
Remove from heat.
In the meantime, prepare the candle jar. Stick the wick tab at the bottom center of the jar using a piece of double sided tape. A dab of clear, hot glue from a glue gun will also work.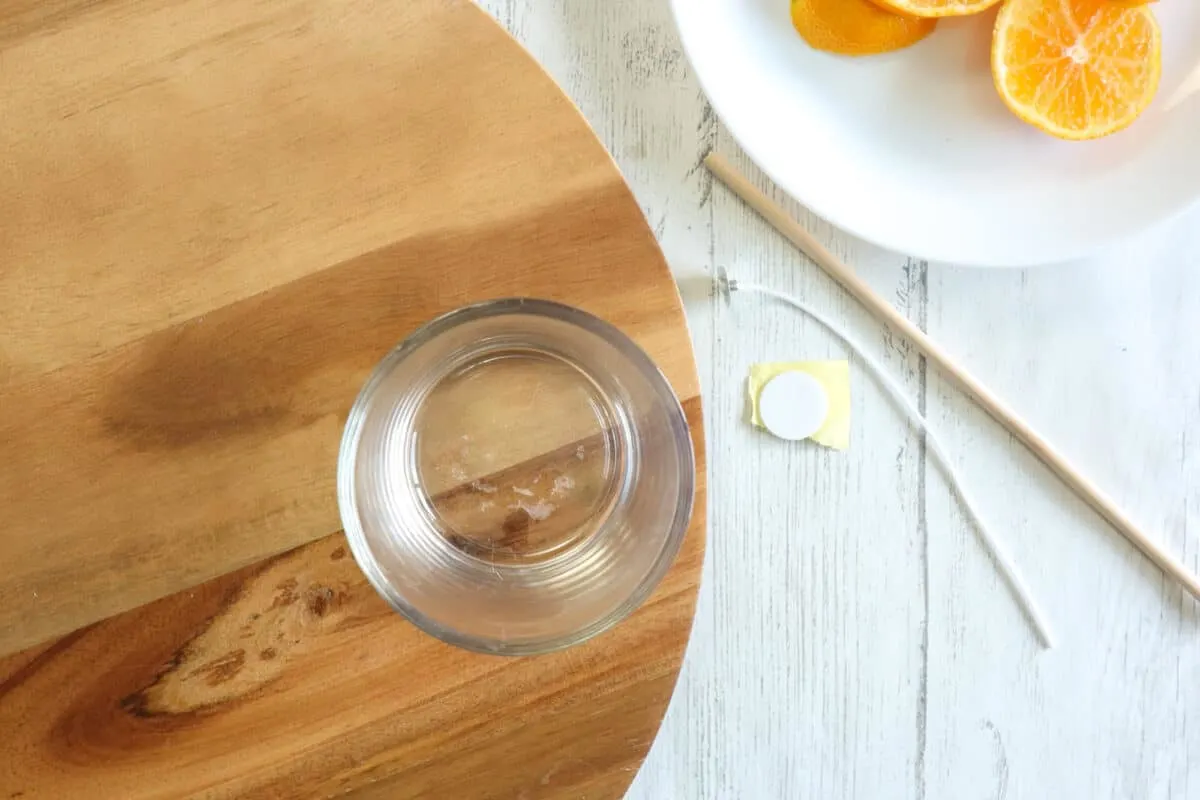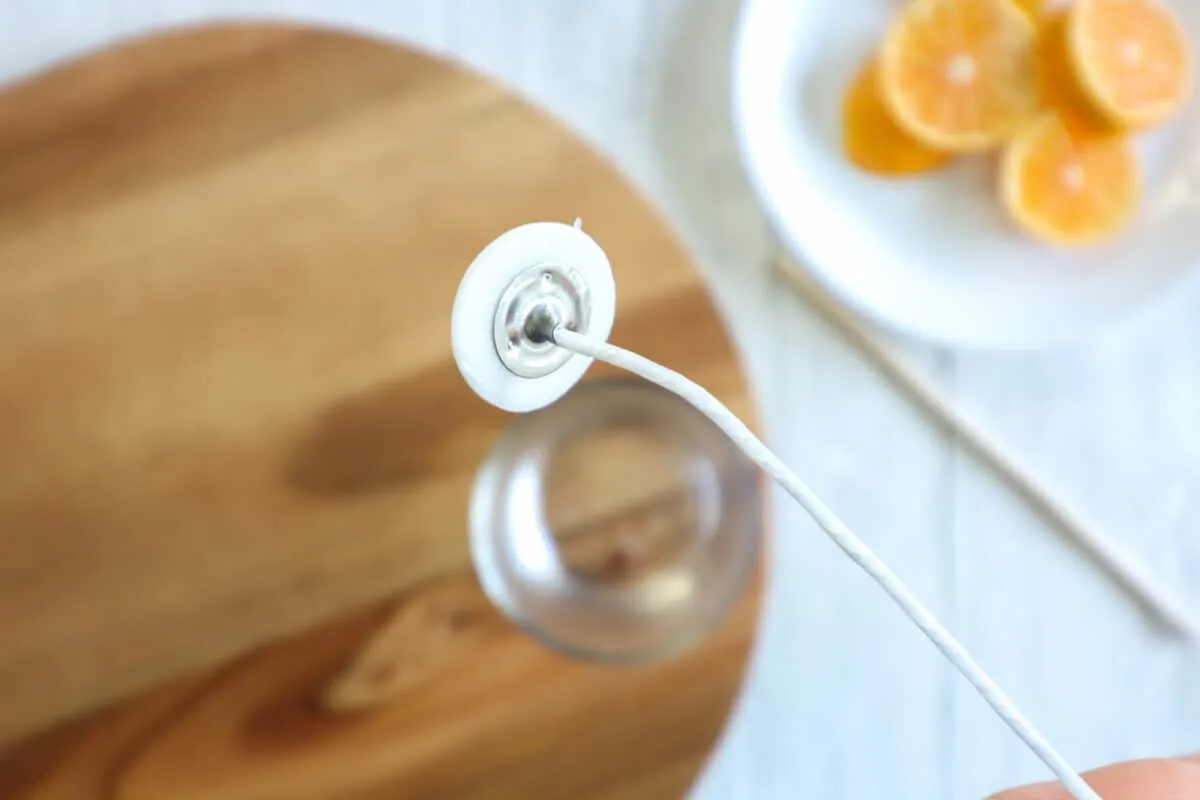 Wrap the long end of the wick around a wooden dowel and rest the dowel across the top of the jar. This will keep the wick centered in your jar as you pour the wax.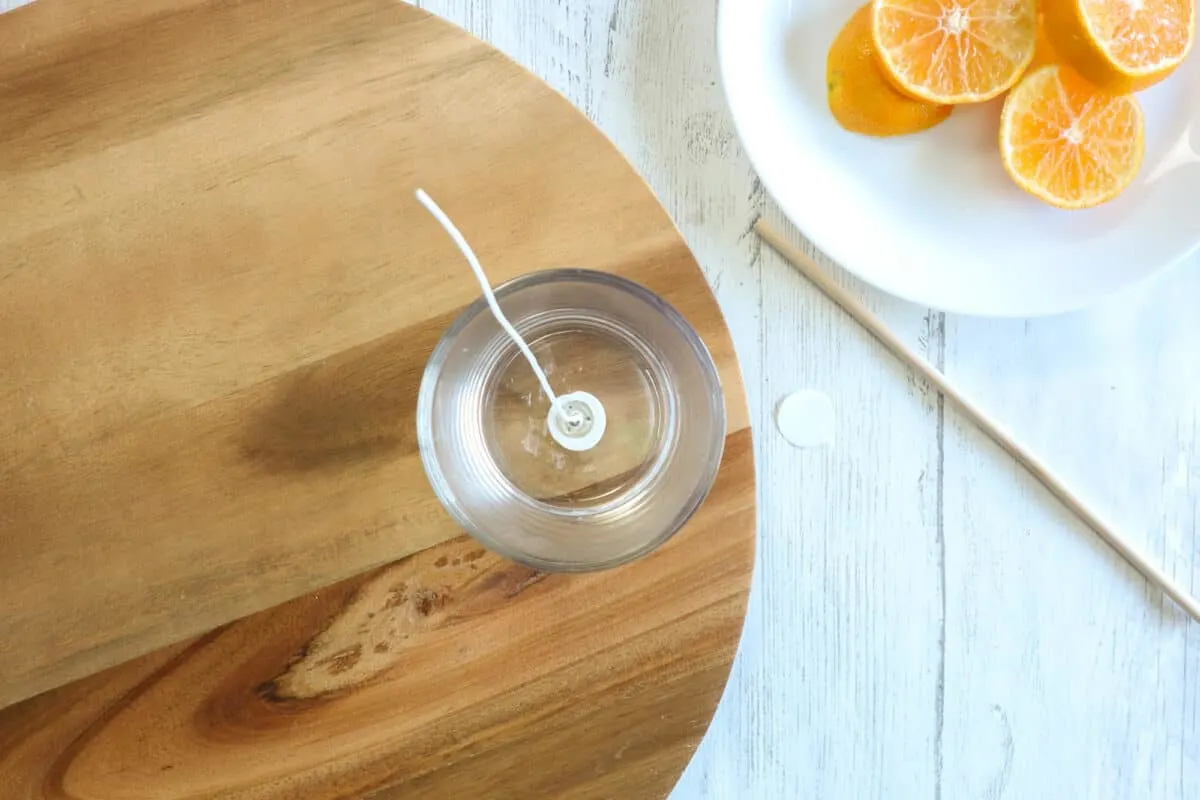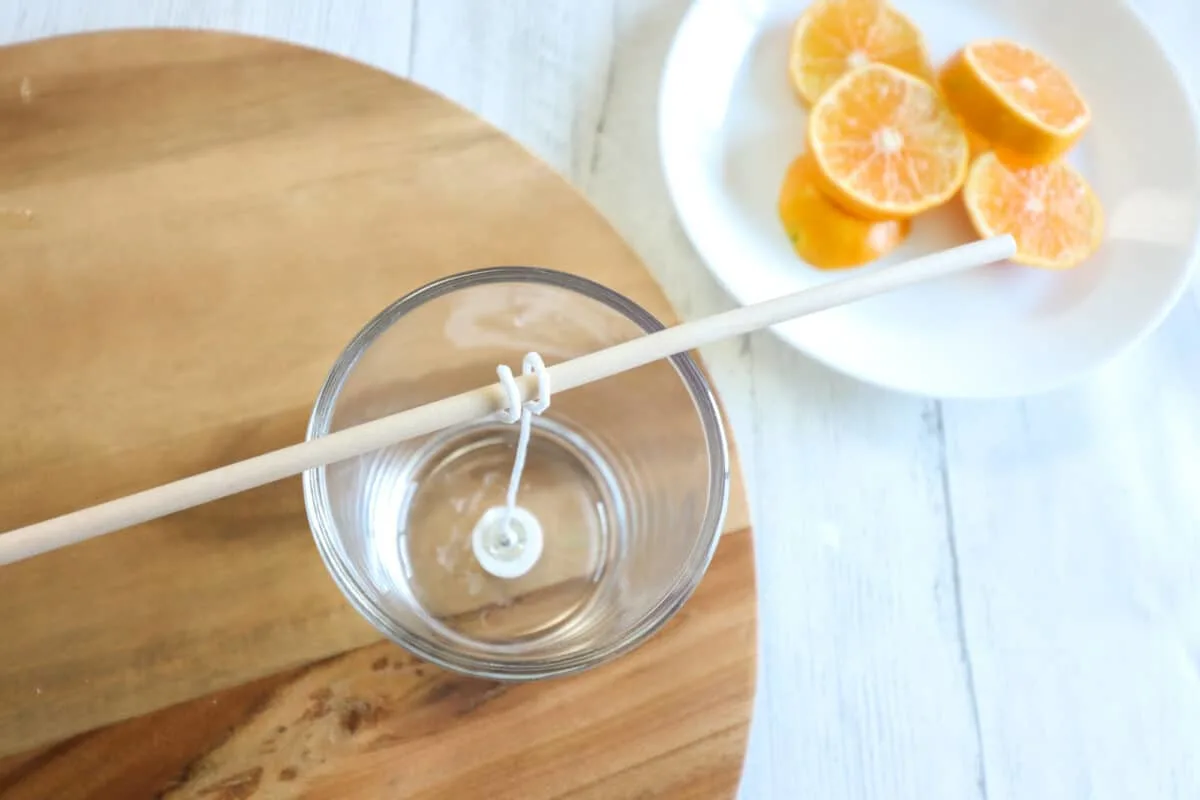 Step 3
Add the orange and lemon essential oils to the melted wax and stir.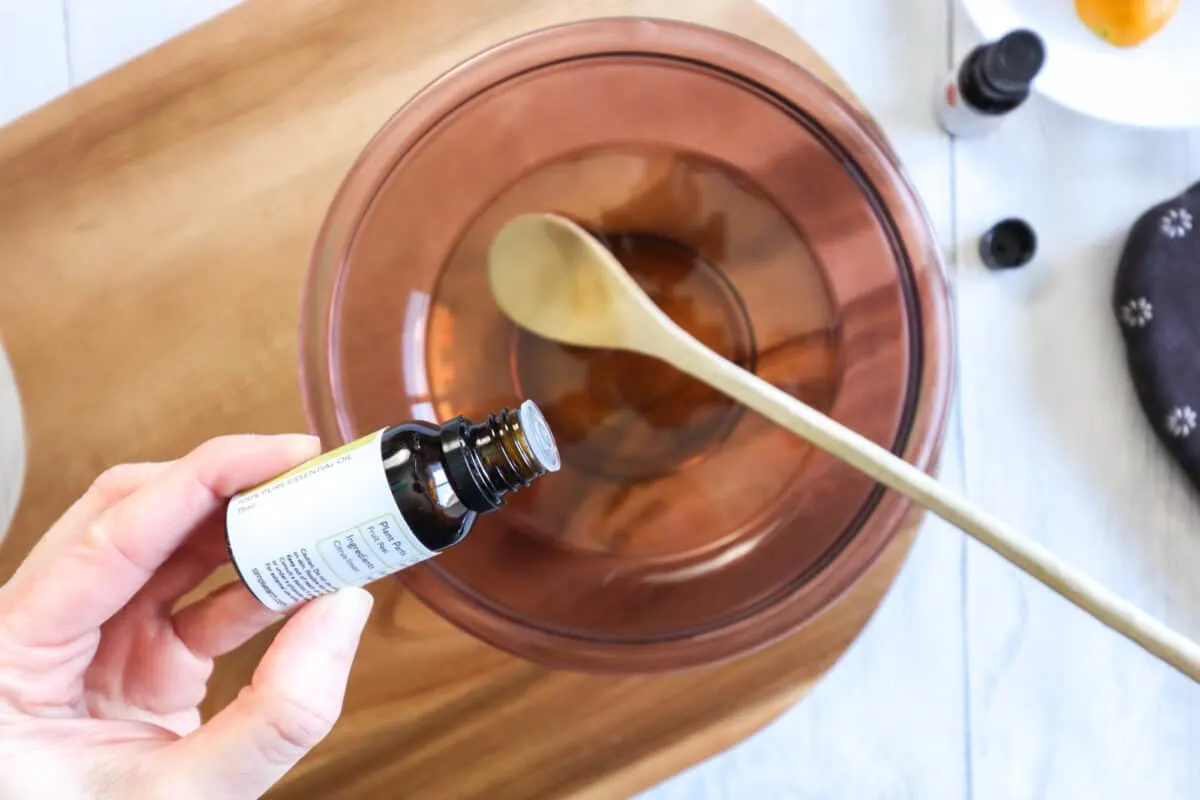 Step 4
Slowly pour the wax into the jar leaving some empty space at the top. Be very careful because it is hot!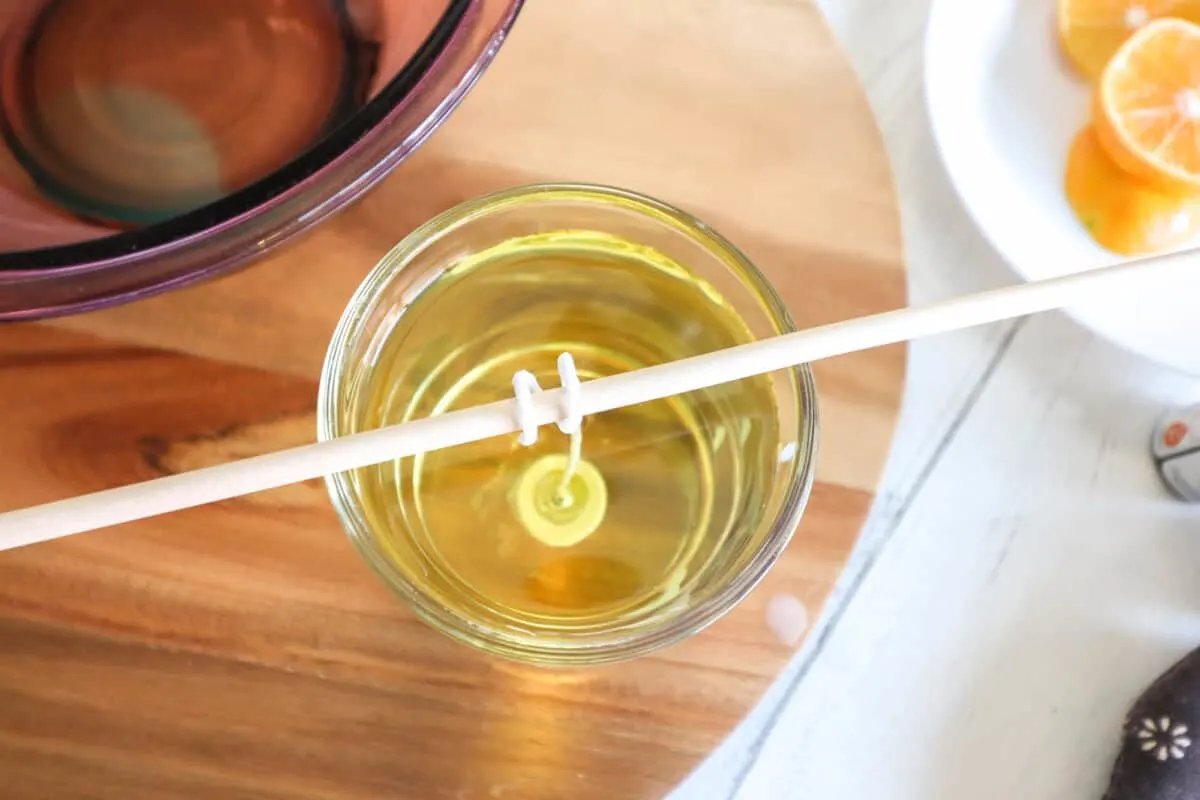 Leave the wax to dry completely, at least 24 hours.
Step 5
If the surface of the candle is uneven, melt a small amount of the leftover wax and pour onto the surface of the candle. Let this dry completely.
Once the wax has set, cut the excess wick ½" from the top of the candle.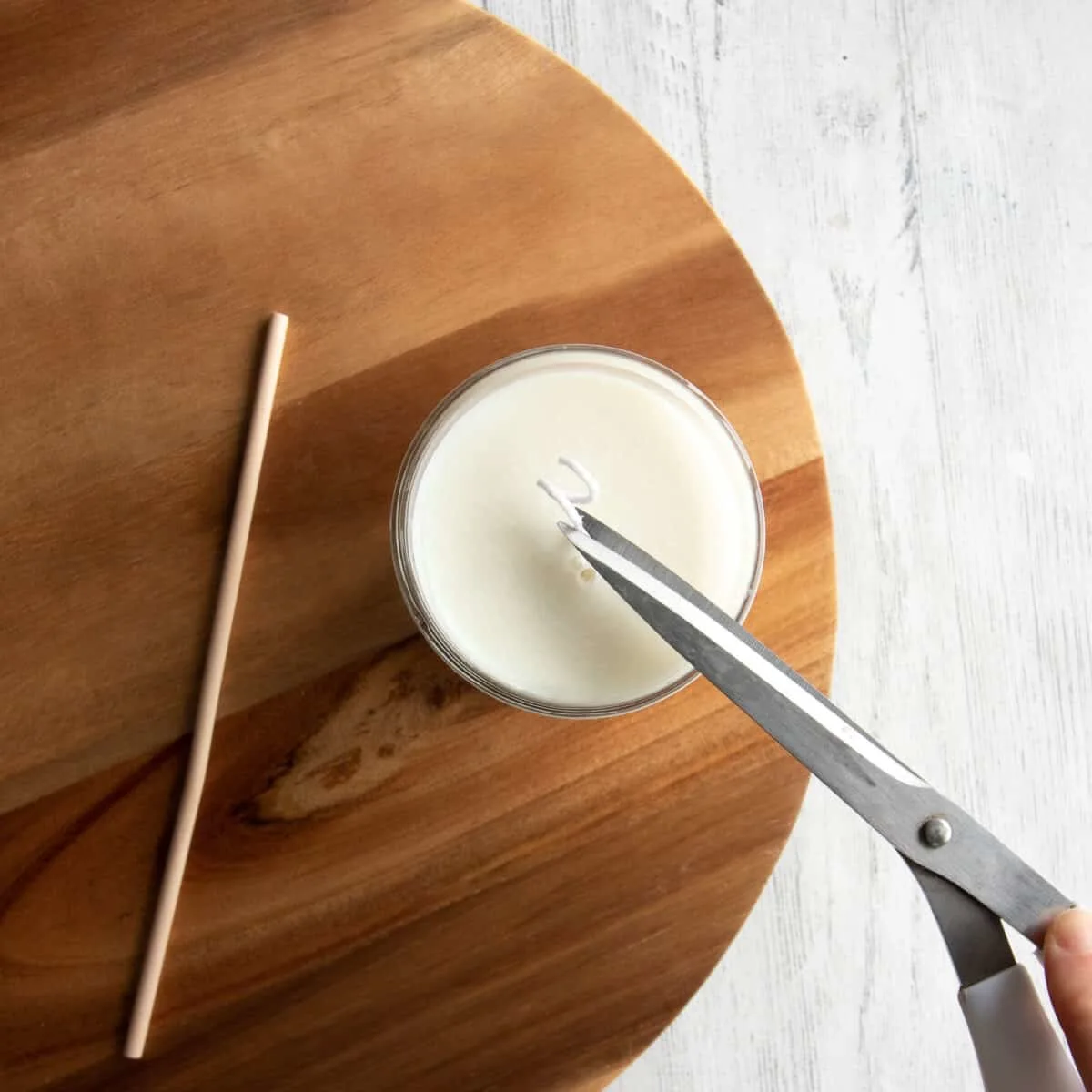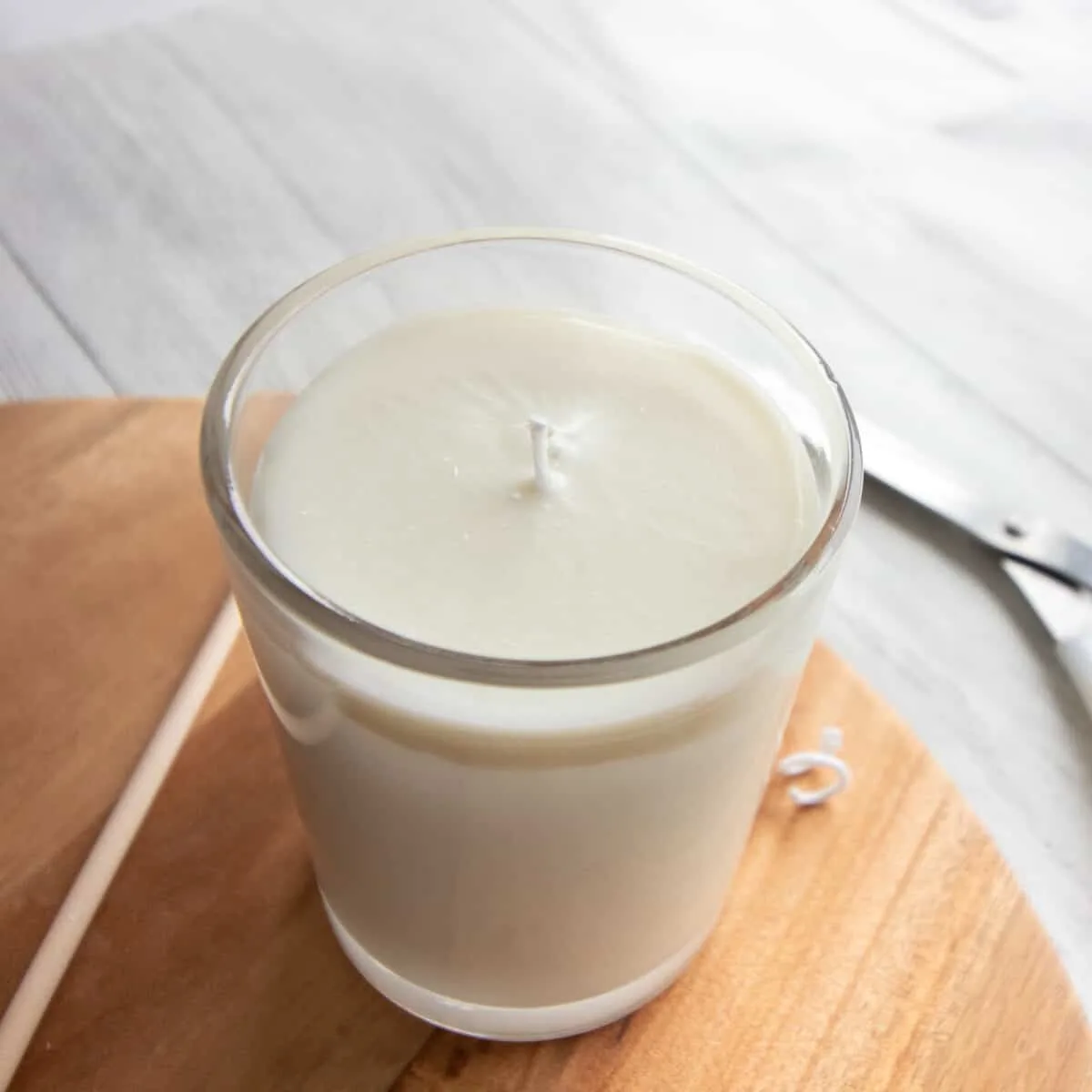 We wrapped some baker's twine and dried orange slices around the glass jar since we used citrus essential oils. (Here's an easy way to dehydrate oranges in an oven or dehydrator.)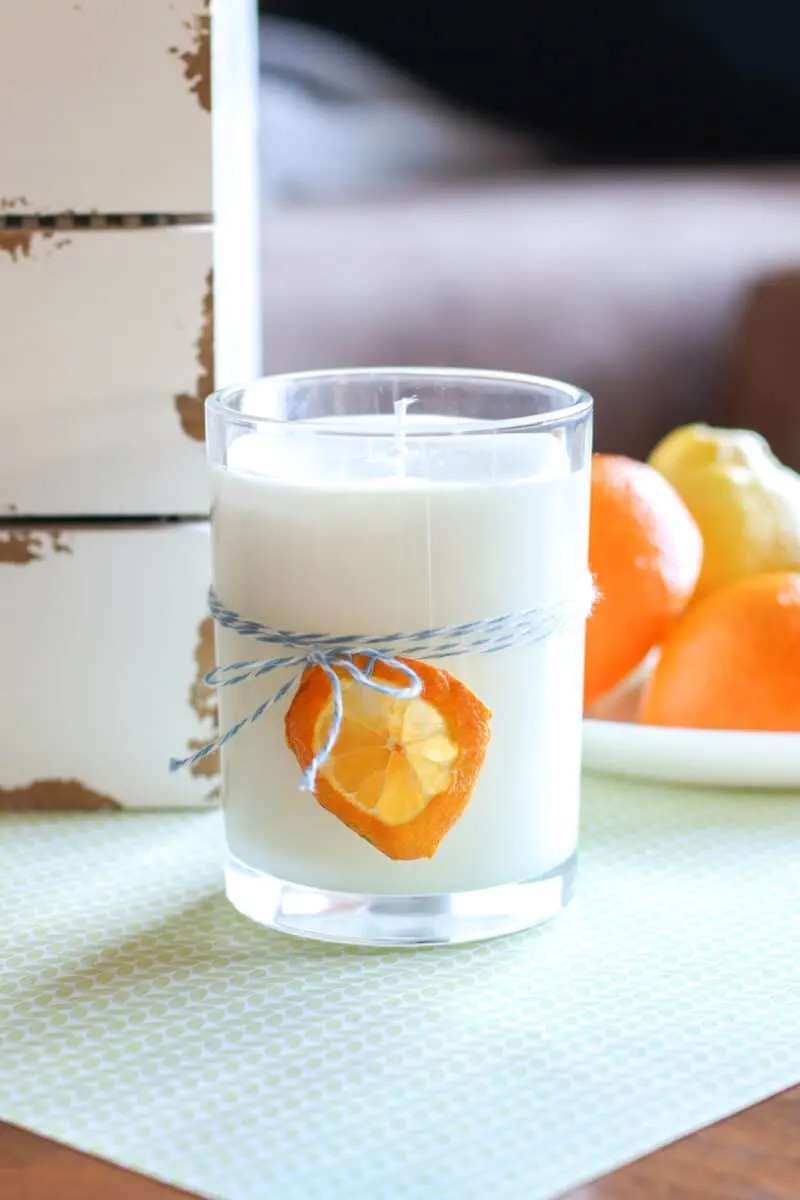 You could add a different decoration if you use different essential oils. For instance, tied a stem of lavender if you use lavender essential oils. Or use a sprig of eucalyptus if you use that essential oil.
Pin This to Remember for Later!