I can't believe how easy it is to create farmhouse decor with dollar store supplies! There is no better way to do that than this inexpensive farmhouse candle holder made with The Dollar Tree Tumbling Tower game pieces.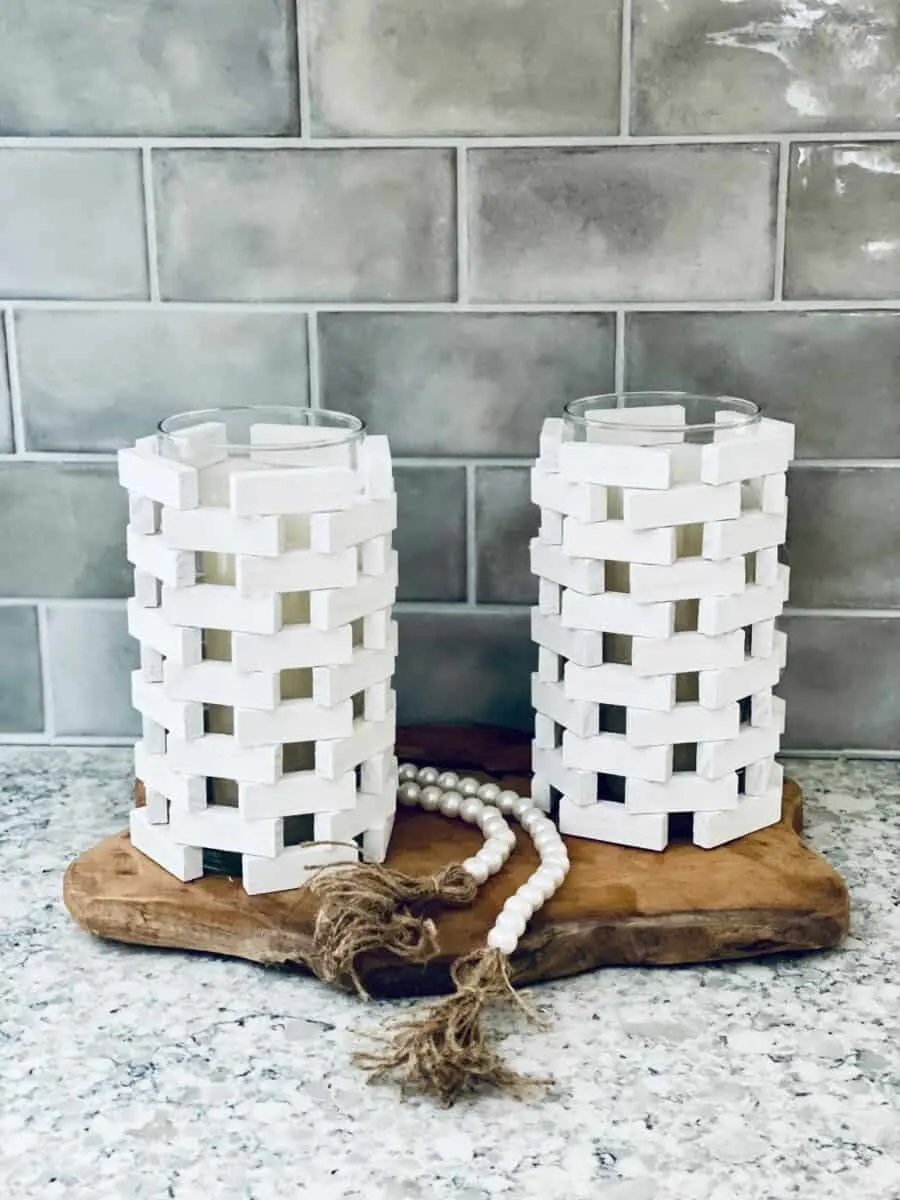 Not familiar with the Tumbling Towers game? It's the dollar store version of Jenga.
The pieces of the game make great craft supplies! I've also used them to make these wooden keychains and snowman hat ornaments.
I absolutely love these decorative candle holders in my kitchen. They bring such a rustic, woodsy look.
Even better is that they each only cost just $2 to make! Can you believe it?
I'm not new to making stylish candle holders from dollar store supplies. Have you seen my DIY Decorative Hurricane Lamp? Or this cute Christmas snowglobe candle pedestal?
And I used a paper napkin to decoupage a glass globe from the Dollar Tree into a farmhouse style vase.
Once you start, you just can't help yourself! Am I right? There's something so addicting to saving tons of money on candles while making them cute. (See my other Dollar Tree crafts below these instructions.)
So let's get to it. There are only three steps, and you can make them while binging a couple Netflix shows.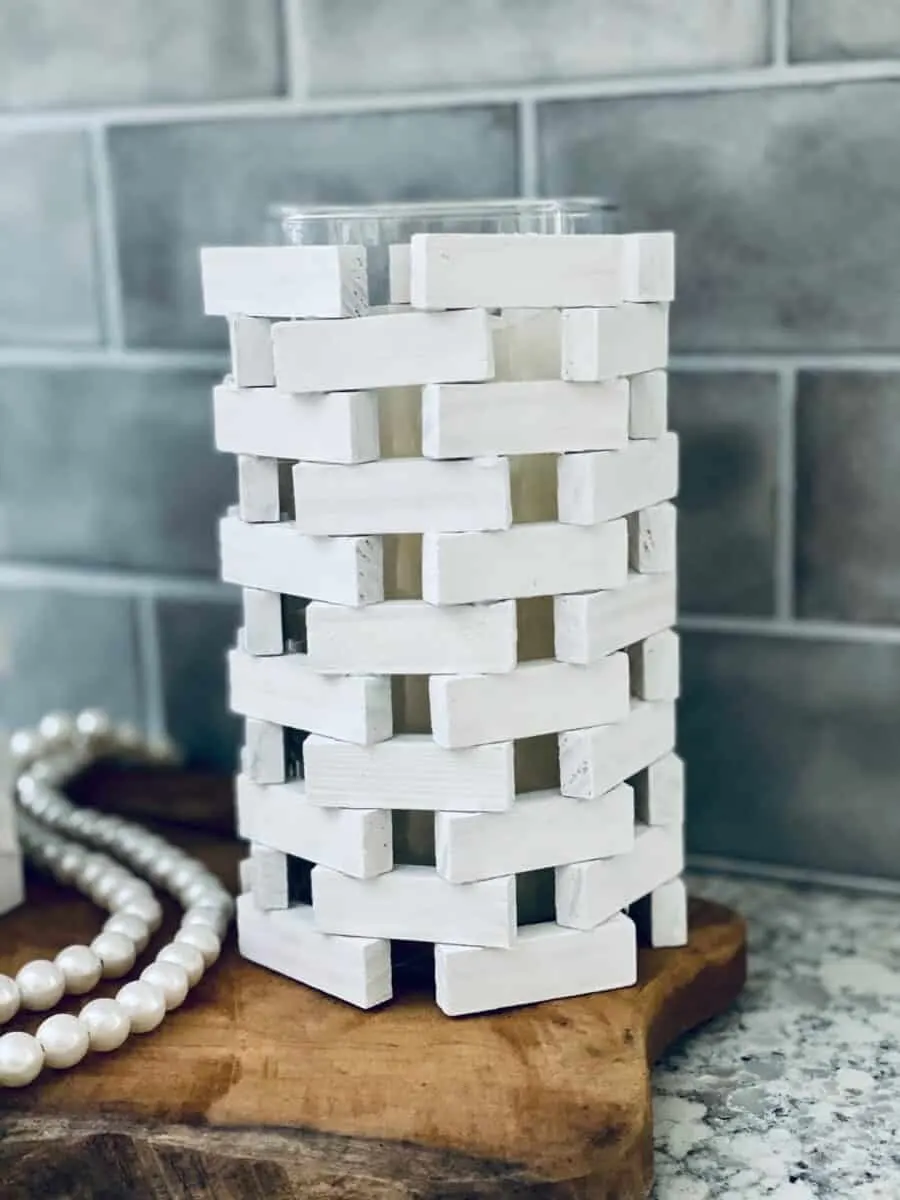 DIY Candle Holder from Tumbling Towers Game Pieces
Supplies
(2) Dollar Tree Cylinder Vases (10 inch)
(2) Dollar Tree Tumbling Towers Games (72 piece set)
White Chalk Paint
Paint brush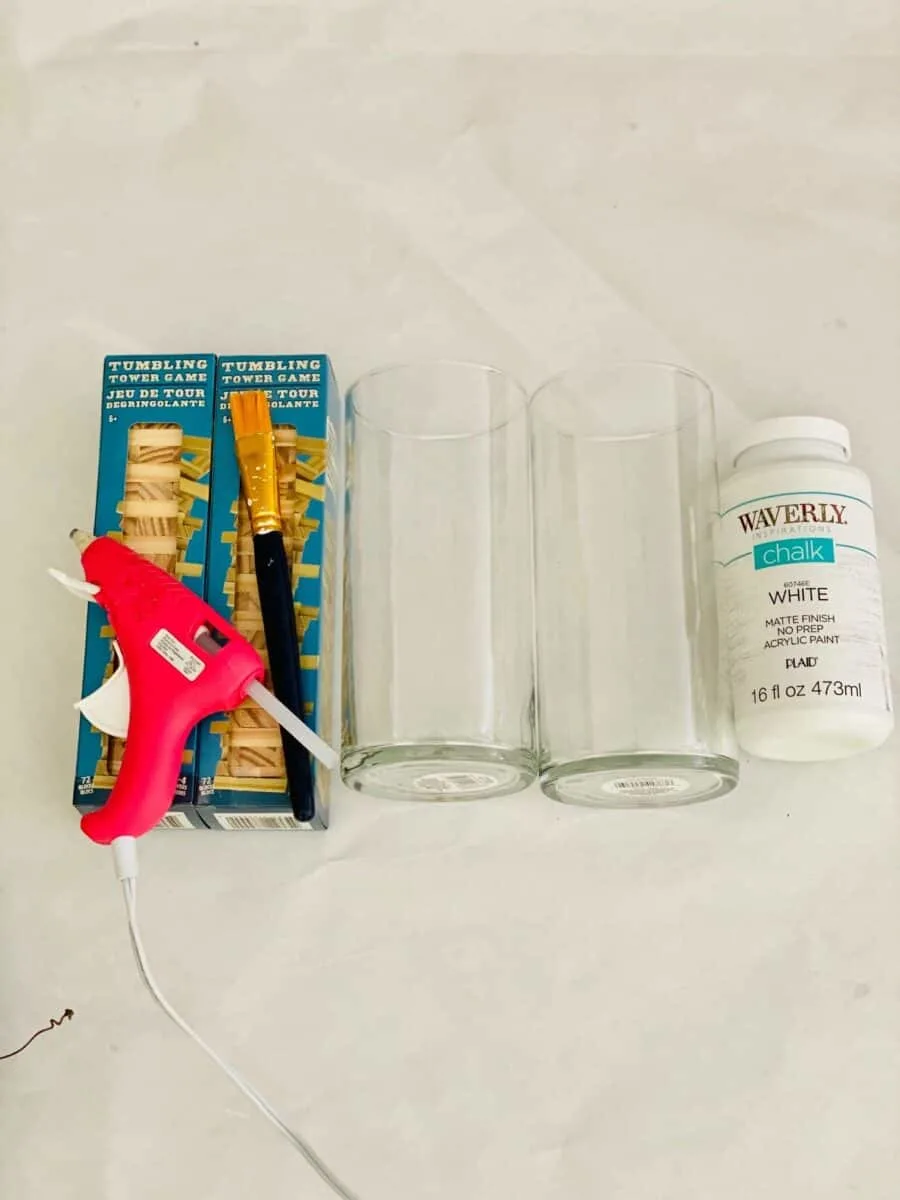 Instructions
Step 1
Paint 110 of the Jenga-like wood game pieces. Each candle holder uses 55 wood blocks. To make things easier, use an entire 72-piece game, and then count 38 wooden blocks out of the second game. (You could use the extra pieces to make these wood burned keychains.)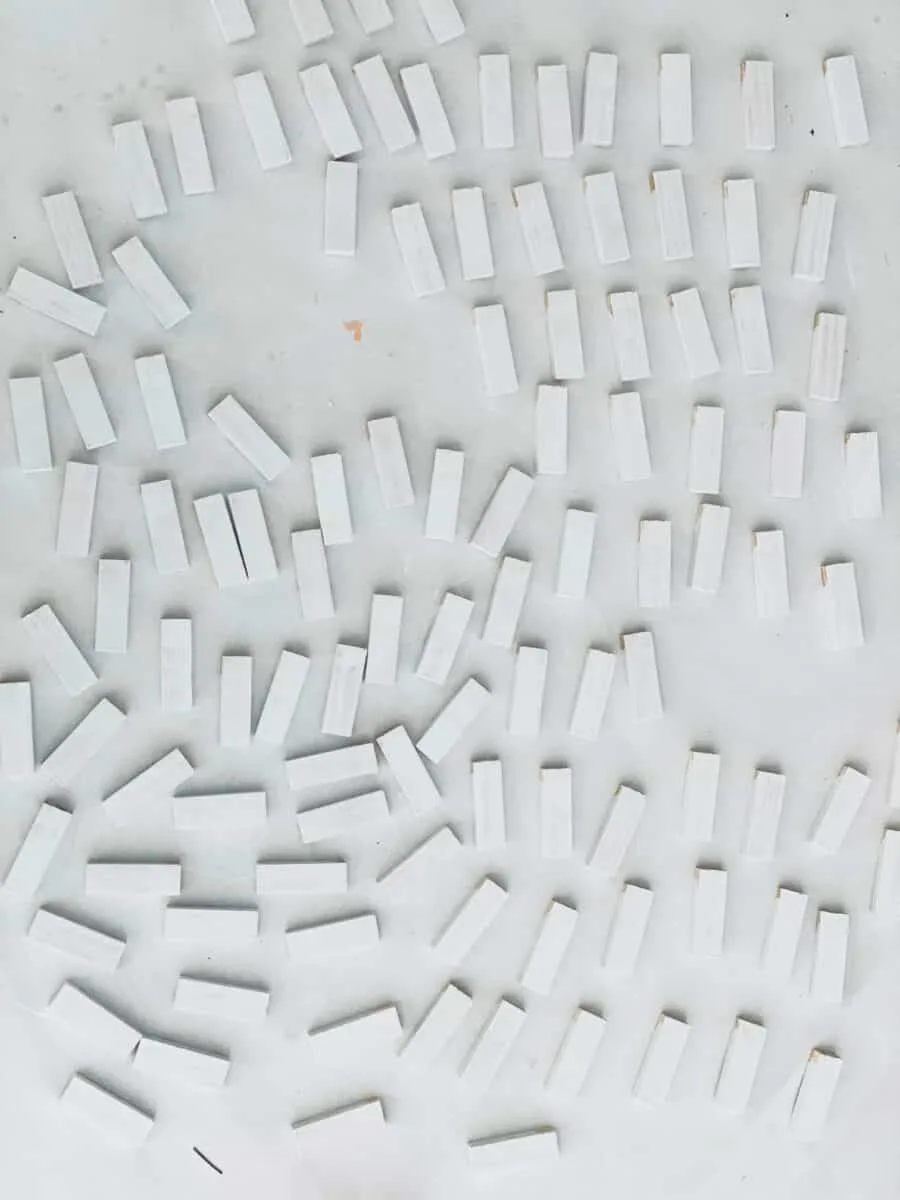 You could also spray paint the wood game pieces. But I wanted just a light coat of paint so that you could still see the wood grain showing through it.
Step 2
Once completely dry, place 5 of the Jenga-like pieces around the vase so that they are on their horizontal side. Try to space them evenly around the vase. (You are not gluing them.)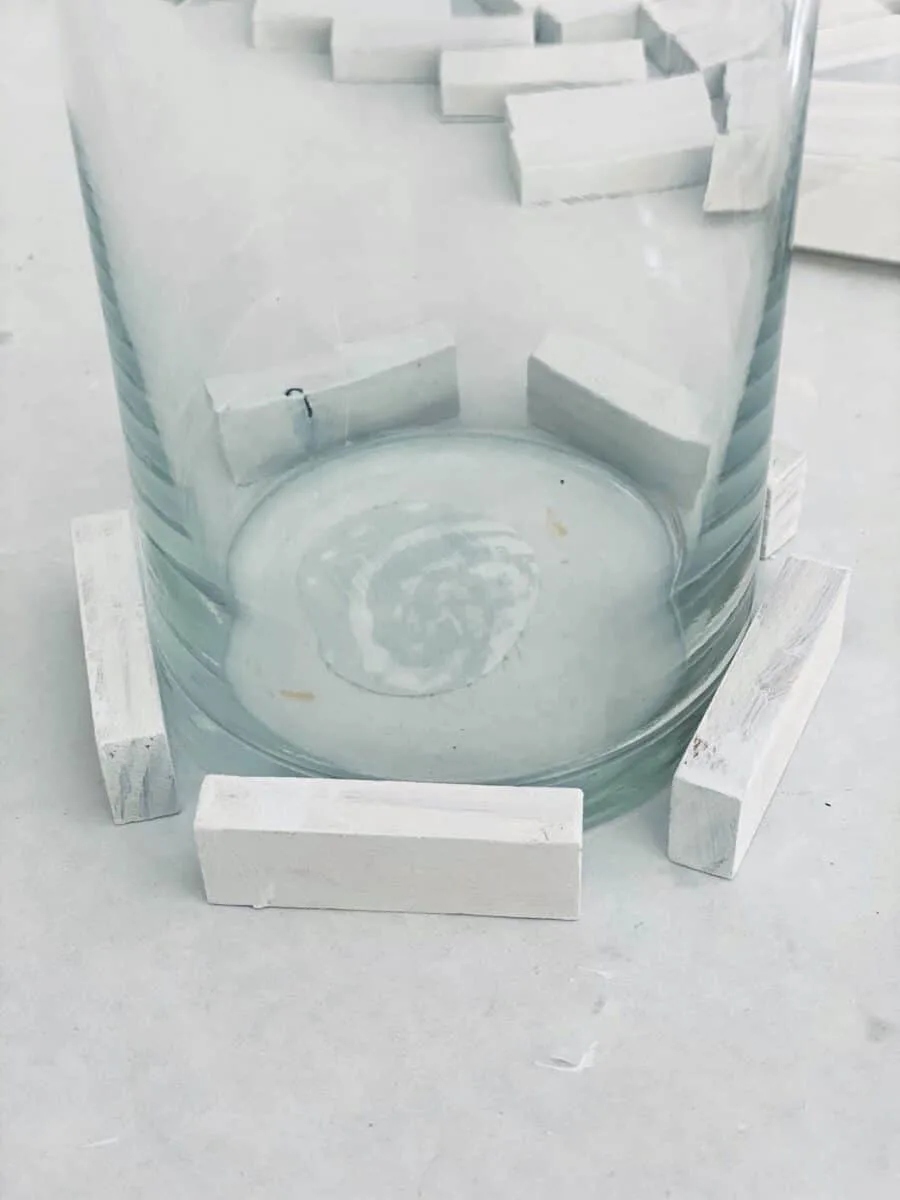 Step 3
Next, using hot glue, add a dab of glue to each end of the Jenga piece and then lay it in between two pieces below. You are balancing the top game piece over two underneath. Keep repeating this around the entire vase, going all of the way to the top.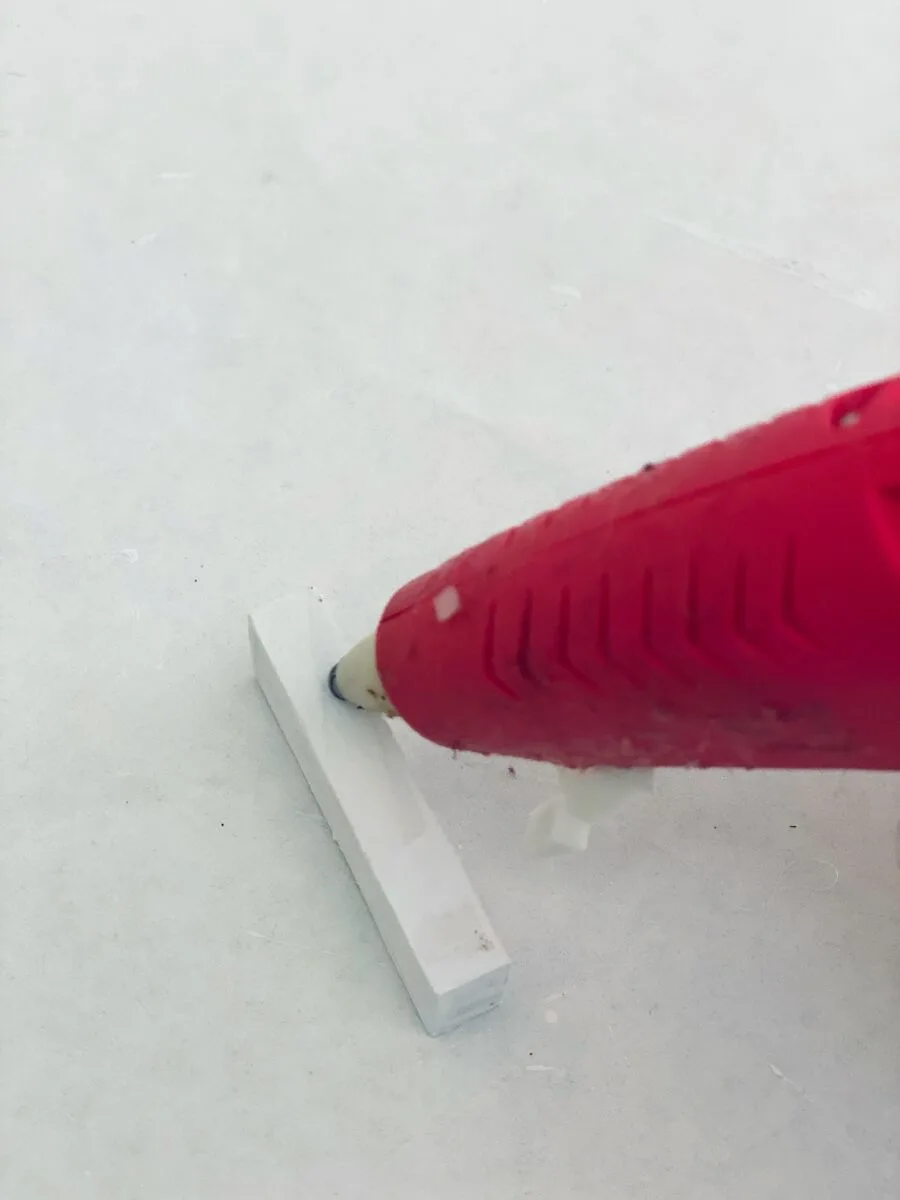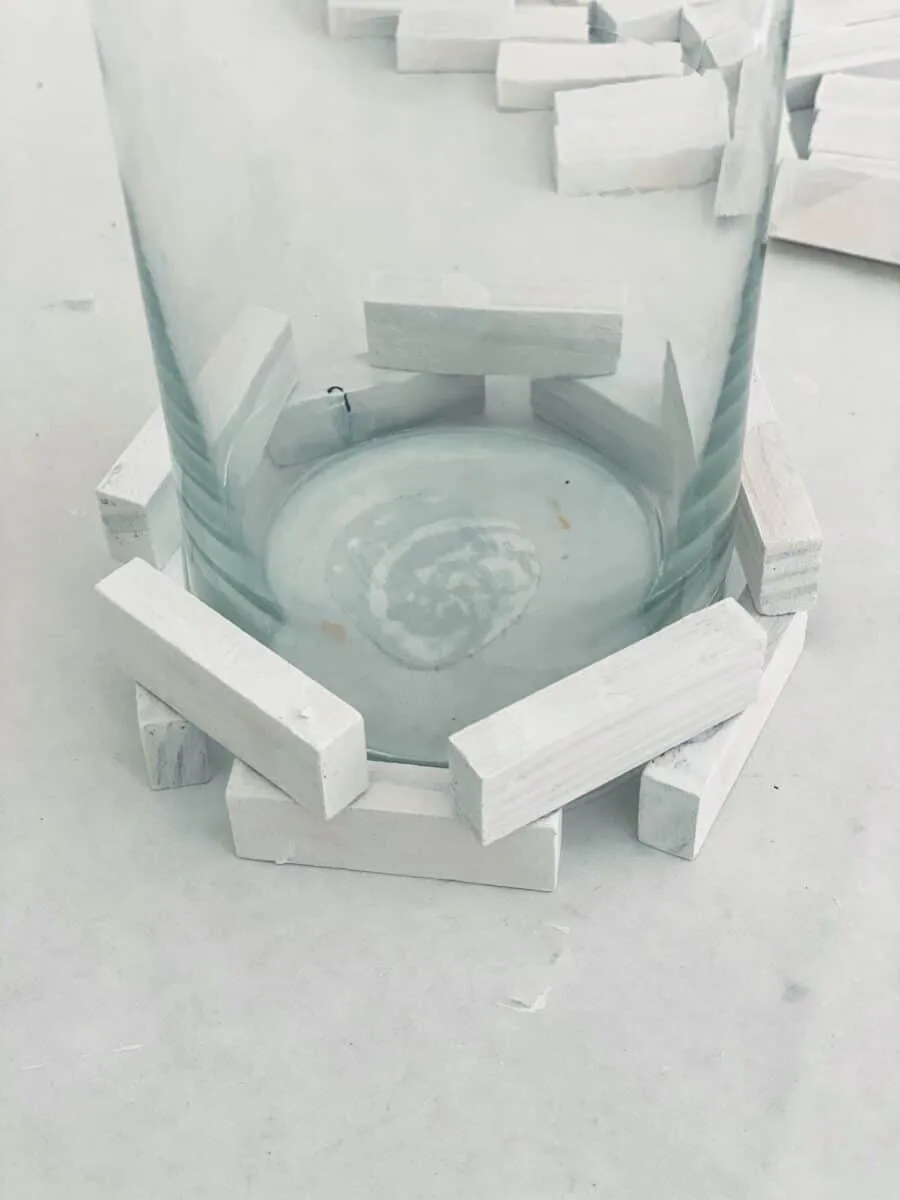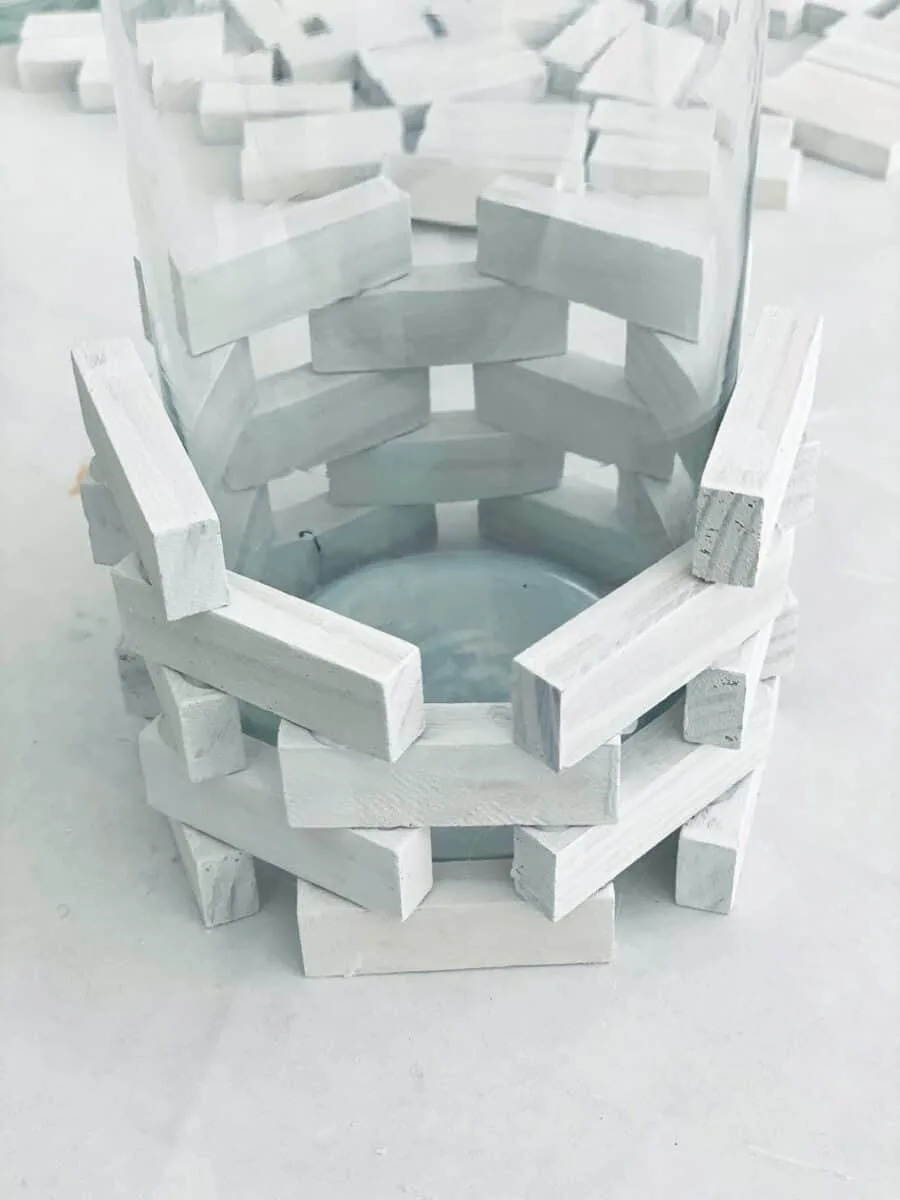 That's it! Super easy!
Keep in mind that the wooden game piece structure is not glued directly to the candle holder. So it's best to make this craft close to where you intend to display it!
When moving, support the candleholder from underneath, along with the wooden blocks cover.
Be sure to Pin This idea to a craft, farmhouse or dollar store board to remember for later!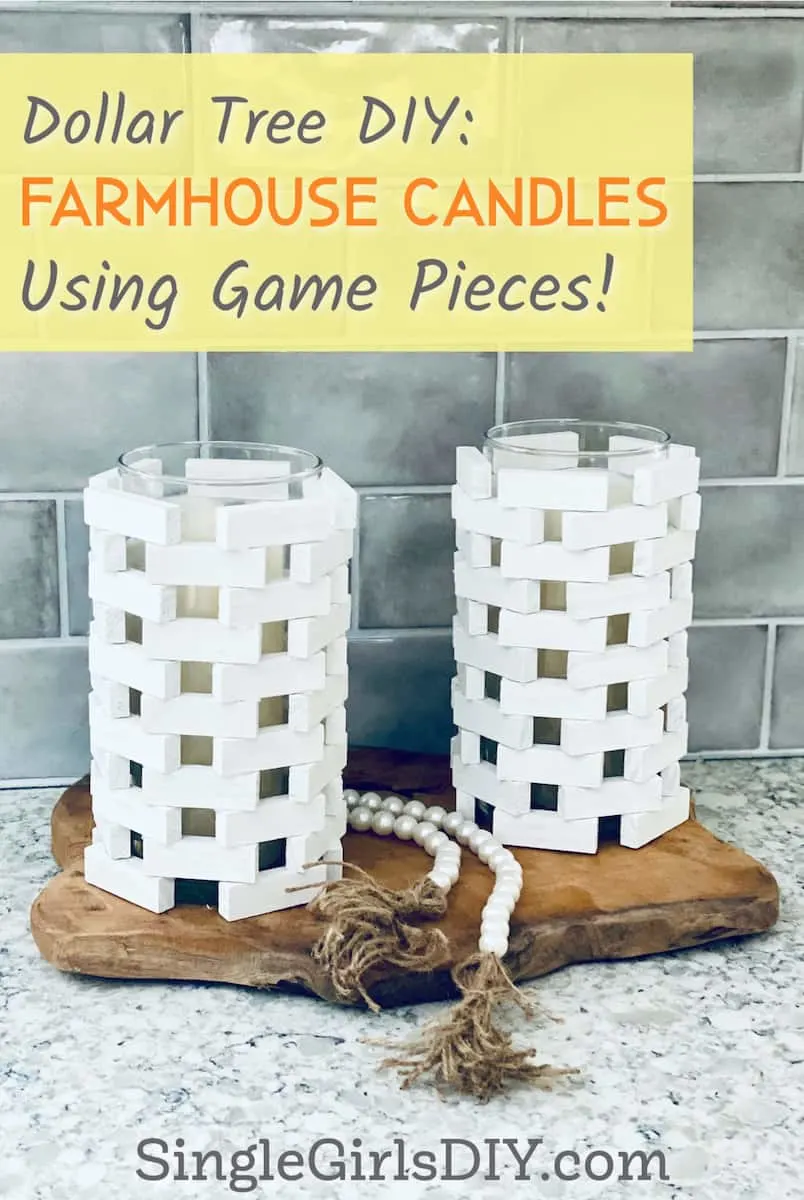 You might also be interested in my miniature concrete candleholders made with egg shells.
Want more Dollar Store DIY crafts? Check these out: