If you want to spread holiday cheer this year without spending a lot of money, then the You've Been Mugged game is a great idea!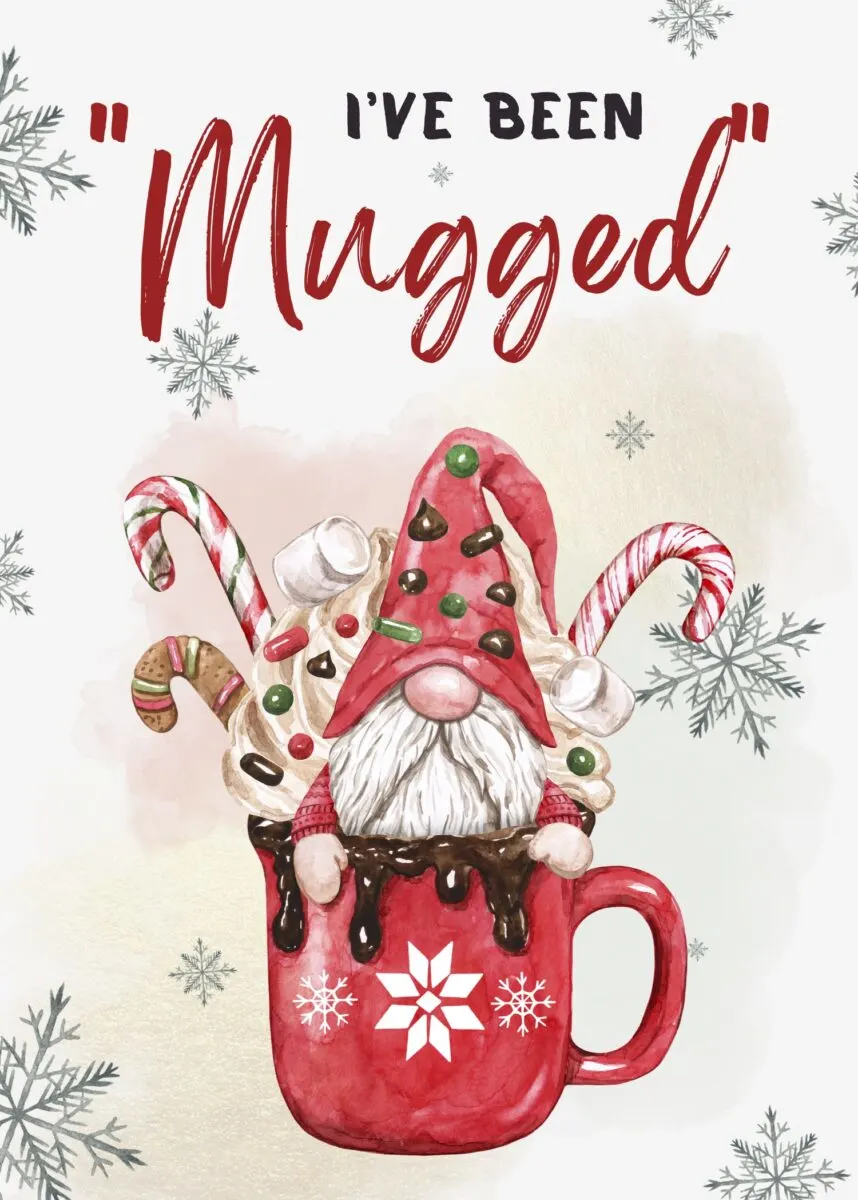 What is the You've Been Mugged Game?
You've Been Mugged is a game that spreads cheer to others when they are least expecting it. The idea is so surprise someone with small gifts for no reason, just to bring them happiness.
Secret Santas, You've Been Gobbled, You've Been Booed, You've Been Shamrocked and Secret Cupid are similar types of gifting games. However, they usually cost more money because the gifts are larger.
This game keeps the expense low, because you can only give what fits in a coffee mug.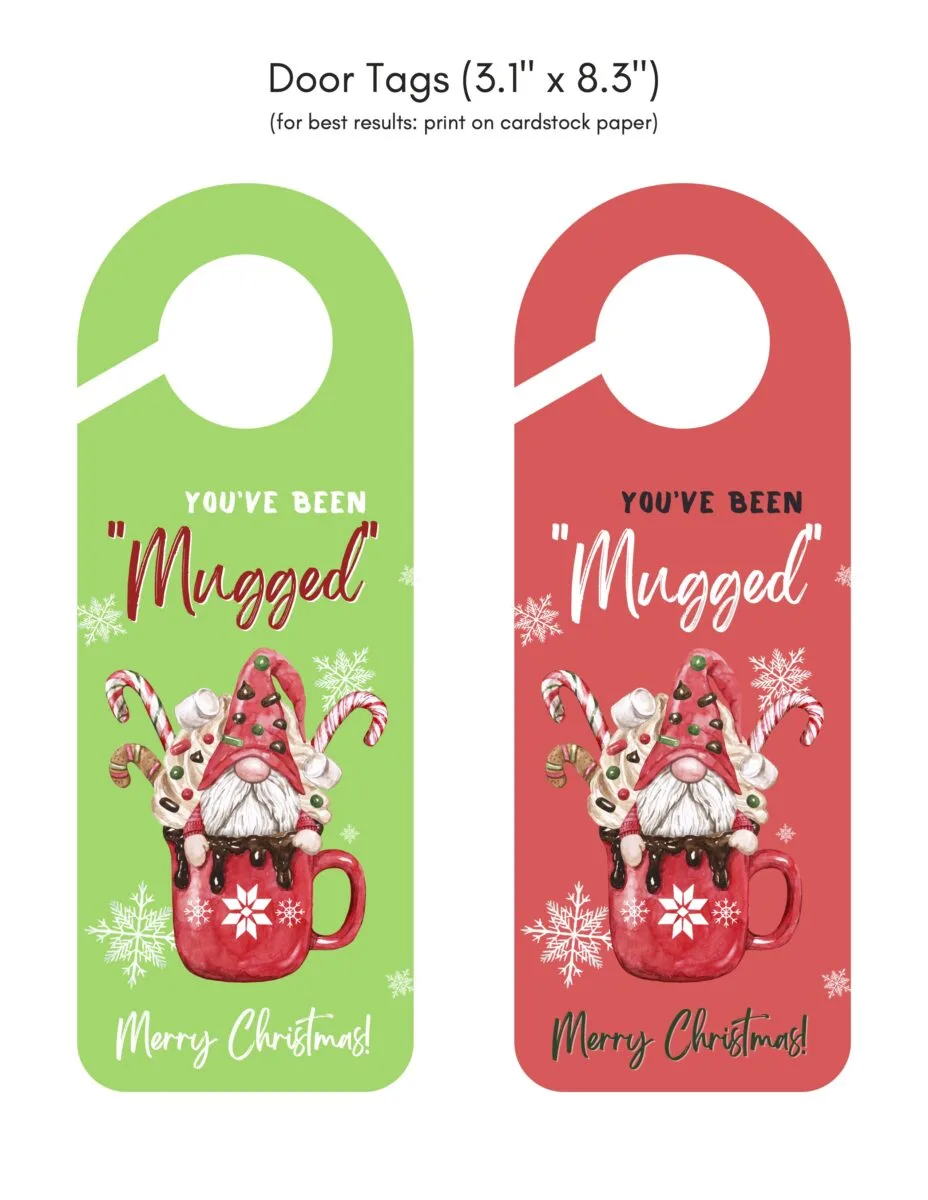 You Have Been Mugged is a popular morale booster started with teachers, who would surprise other teachers will small gifts on their desk. The joy-filled game has now become popular with other work places and among neighbors and friends.
You've Been Mugged Ideas
What can you include in a coffee or tea mug to surprise someone? There are so many gift ideas to choose from, including:
Nailpolish
Nail file
Lipstick
Lip balm (here's an easy way to make your own chocolate mint lip balm)
Mascara
Candies
Mints
Cookies
Gum
Snack bars
Beef sticks
K-Cups of coffee or tea
Single-serve drink mixes
Hot cocoa pack
Tea bags (here's how to sew a reusable tea bag)
Tea ball
Airplane-size liquor bottles
Gift cards
Pens
Pencils
Highlighters
Bookmark
Christmas ornament (see our big list of 73 No-Sew Ornaments for great ideas)
Most of these items can be bought at the dollar store, which makes them really affordable for stuffing a mug with gifts.
You might also want to check out my list of the Best Gag Gifts. There are some really cute ideas that don't cost a lot of money and are fun to give.
The best place to find inexpensive mugs is the Dollar Tree or Dollar General. Sometimes you can find some nice ones in thrift stores, too.
If someone gifts you a mug that you don't like or need, feel free to fill it up with goodies and pass it on to someone else.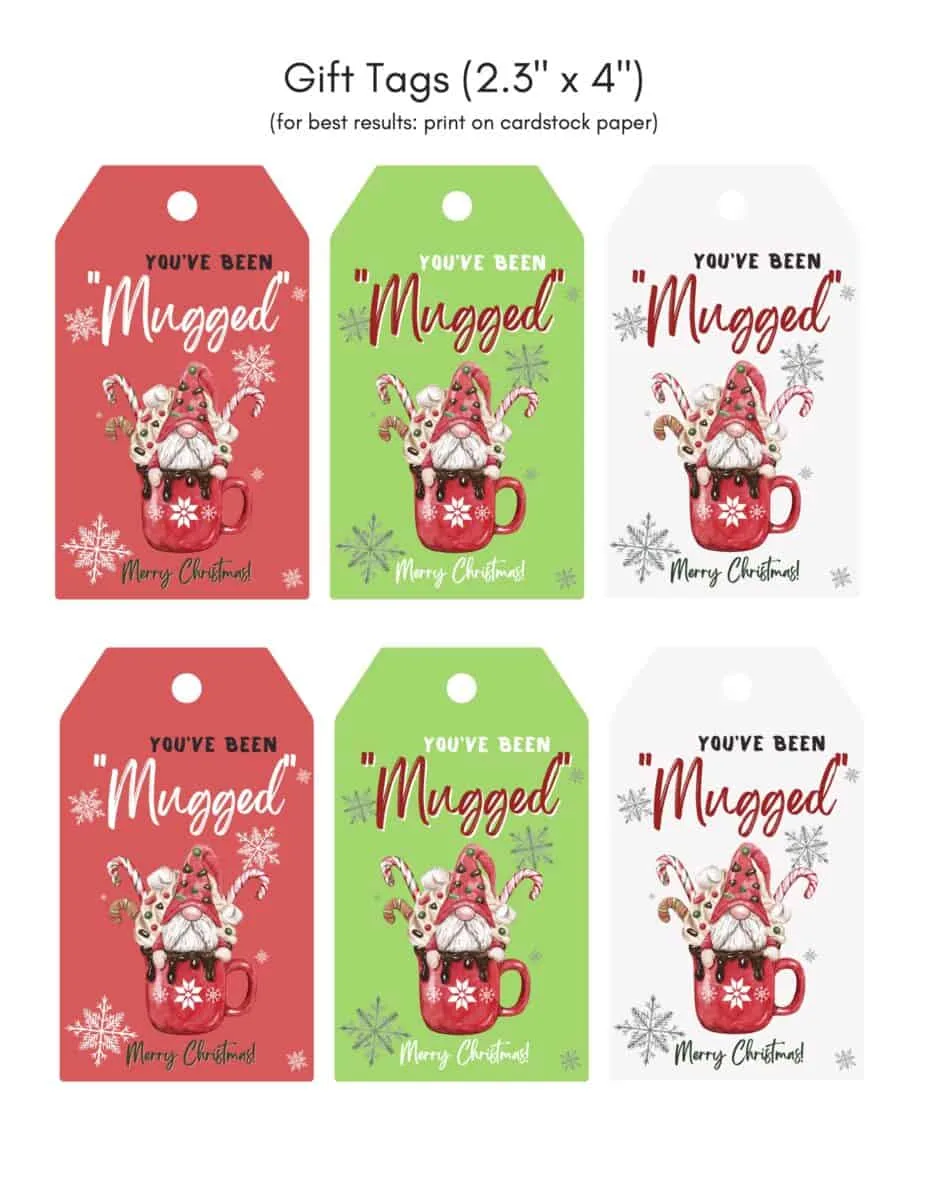 Be sure to include one of our cute "You've Been Mugged" gift tags so that they know what is going on!
You've Been Mugged Printables and Instructions
It is hard to surprise someone with a mug filled with treats if they don't understand the game! They won't know why they've been mugged or that they should continue the game with someone else.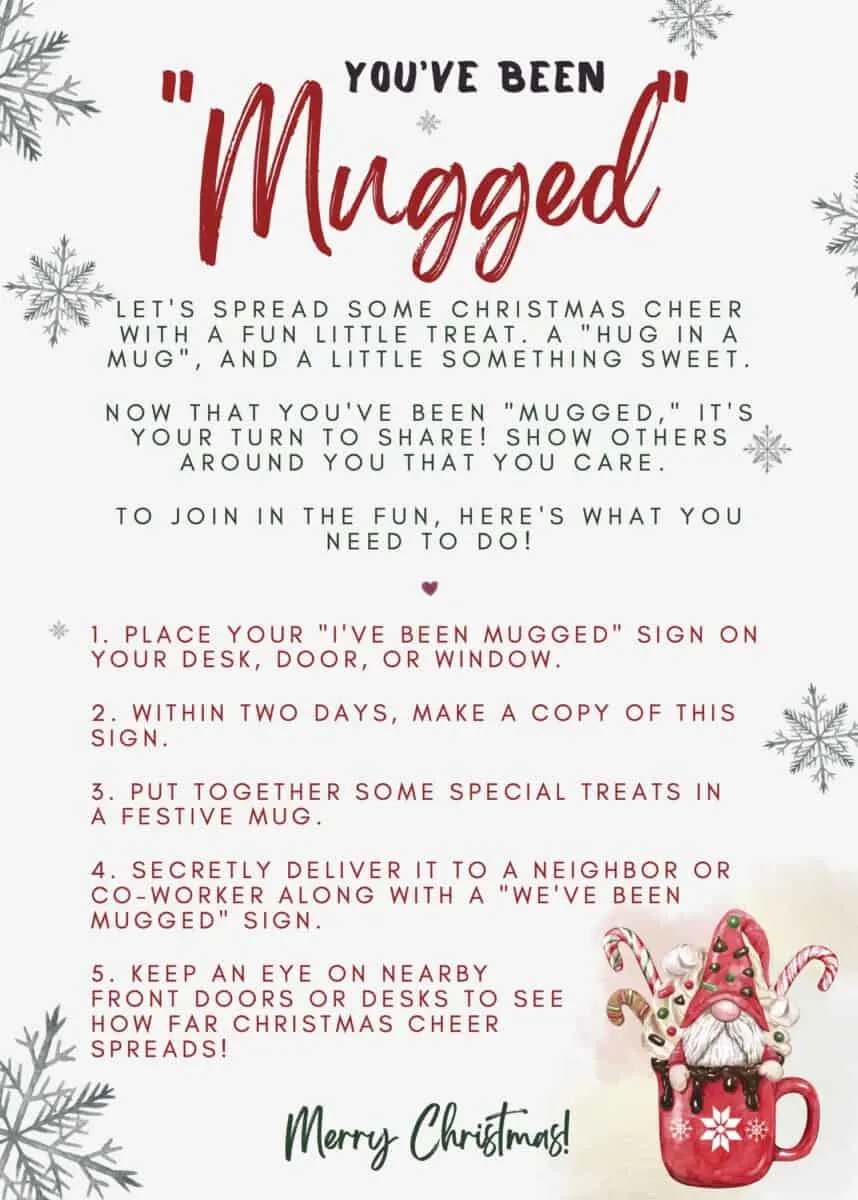 Our free You've Been Mugged printables are perfect for gift giving. The printable pack is perfect for Christmas and the holidays, with a cute gnome design.
The printables include:
You've Been Mugged instructions sheet
I've Been Mugged Sign
We've Been Mugged Sign
You've Been Mugged Gift Tags (2 different designs in three colors each)
You've Been Mugged Door Hangers
---
Christmas Party Printables!
Love Christmas printables? Me, too!
Be sure to see this huge pack of Christmas party decorations, banners, gift tags, and more!
Visit the Single Girls DIY library for more details!
---
We have even more free Christmas printables that you might also enjoy: