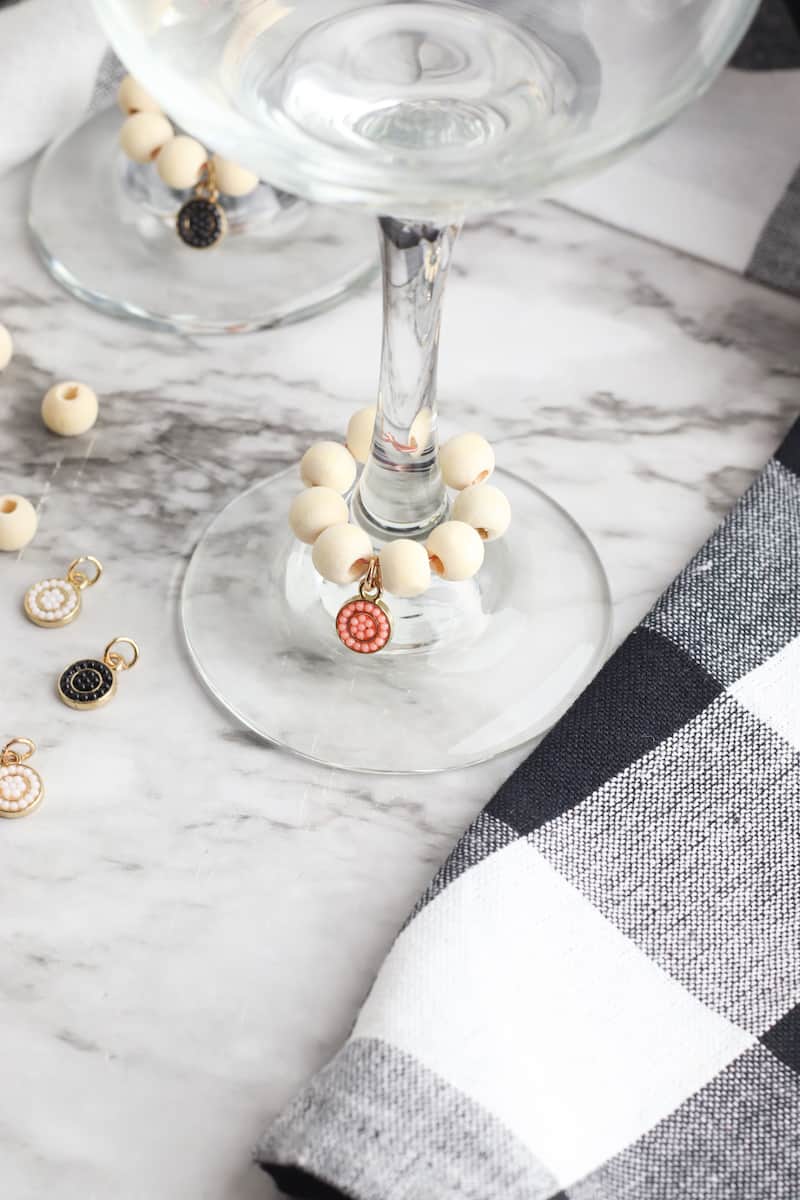 Wondering how to make wine charms? You'll be surprised to learn that making these drink glass charms is so easy!
I made these custom Boho drink charms for a girls night out party at home. I love the mix of wood beads and fancy charms. For our party, we had fun with a crafting station where everyone made their own.
And we put our wine glasses on these cute pallet popsicle stick coasters that I made.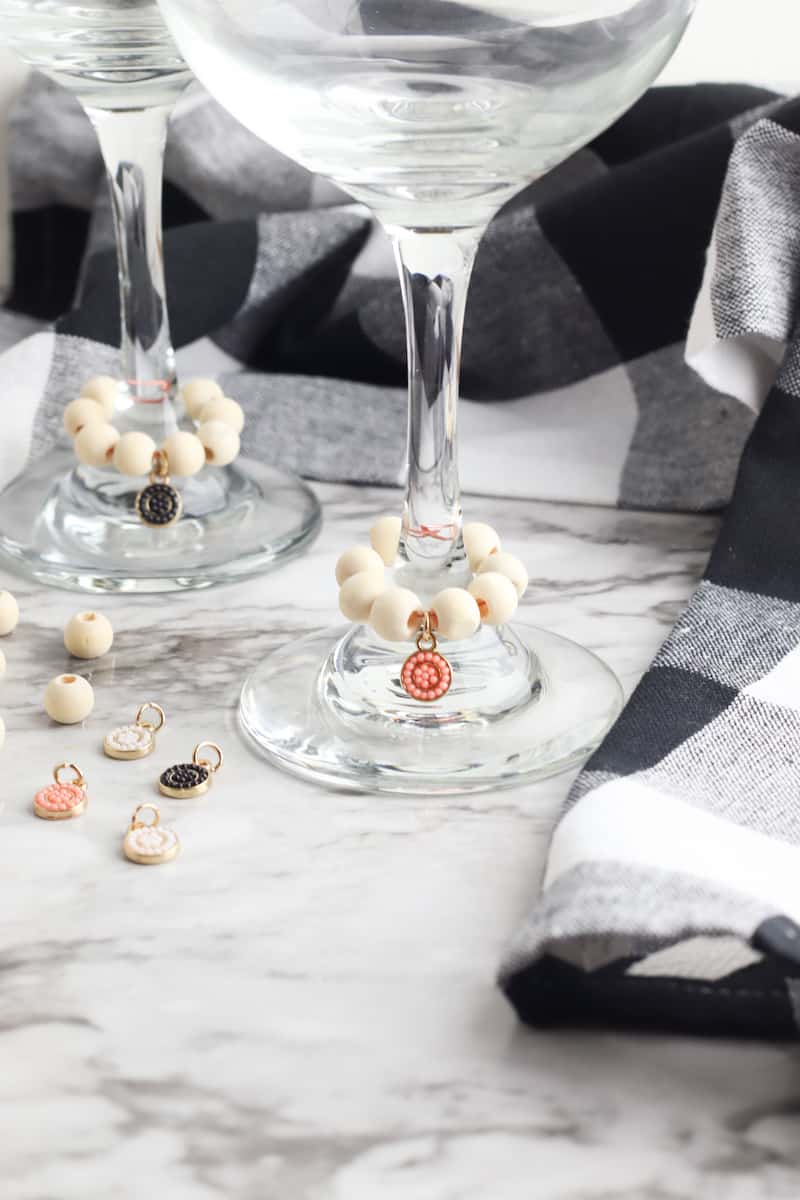 Of course, you don't have to throw a party to make your own charms. These are great hostess gifts. They are great gifts for friends who love to entertain a lot, too. (Just pair them with a nice bottle of wine and some fancy wine glasses as a gift!)
And they are a great craft to sell at craft fairs.
For another great party favor, you might want to check out my DIY Wildflower Seed Bombs.
In just 5 easy steps you can make your own wine glass charms!
You can use craft wire to make these cute wire heart bookmarks or a minimalist wreath, too!
How to Make Wine Charms
Supplies
Charms (mine were from Michaels, but here are other options)
Needle nose pliers
Sharp scissors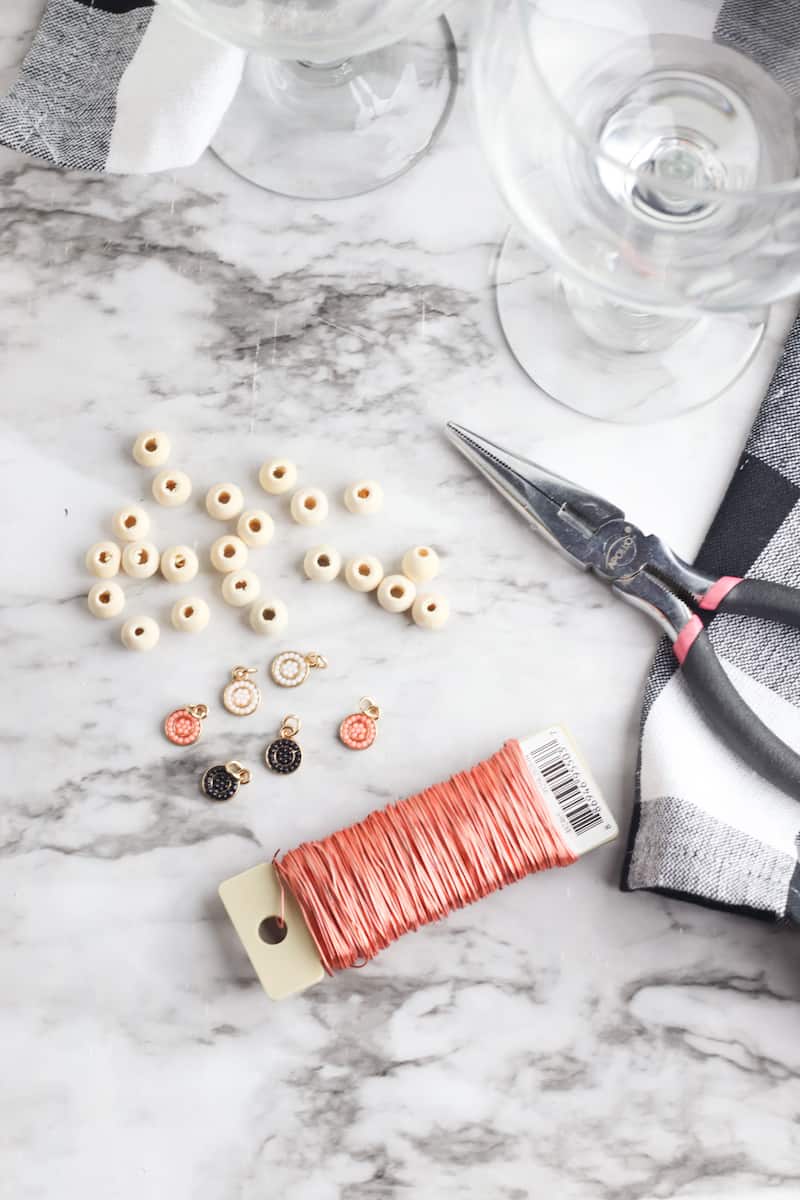 Directions
Cut a length of wire around eight inches long. You'll want plenty to wrap around the stem of the glass and to make loops on each end.
Cut a test piece and make just one to start. Decide if you like the size, and adjust your length as needed. Then you can cut a bunch of wire pieces all at once to make the process go faster.
Using the pliers, make a small loop on the end of the wire. Wrap the end of the loop around the wire using the pliers to hold it in place.
Do this before you add the beads, so they don't slip off the end.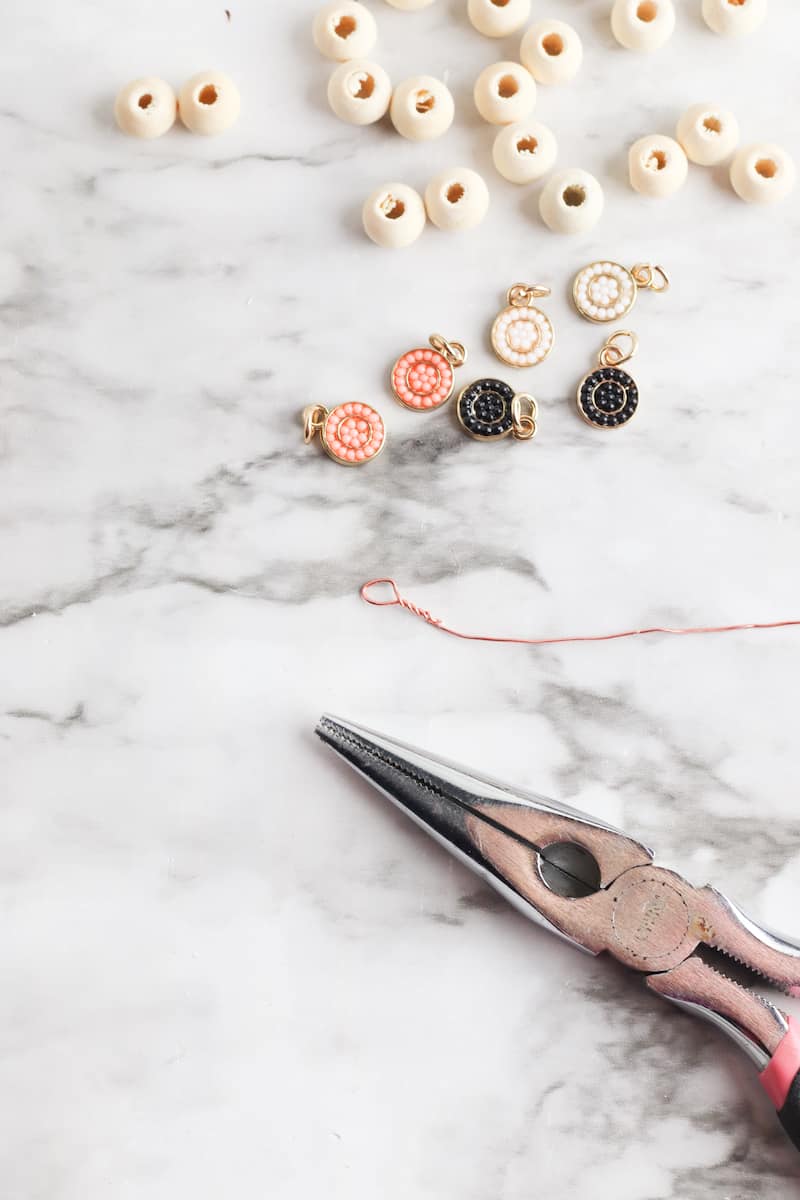 String your beads and a charm onto the wire. Thread on four beads, the charm, and four more beads.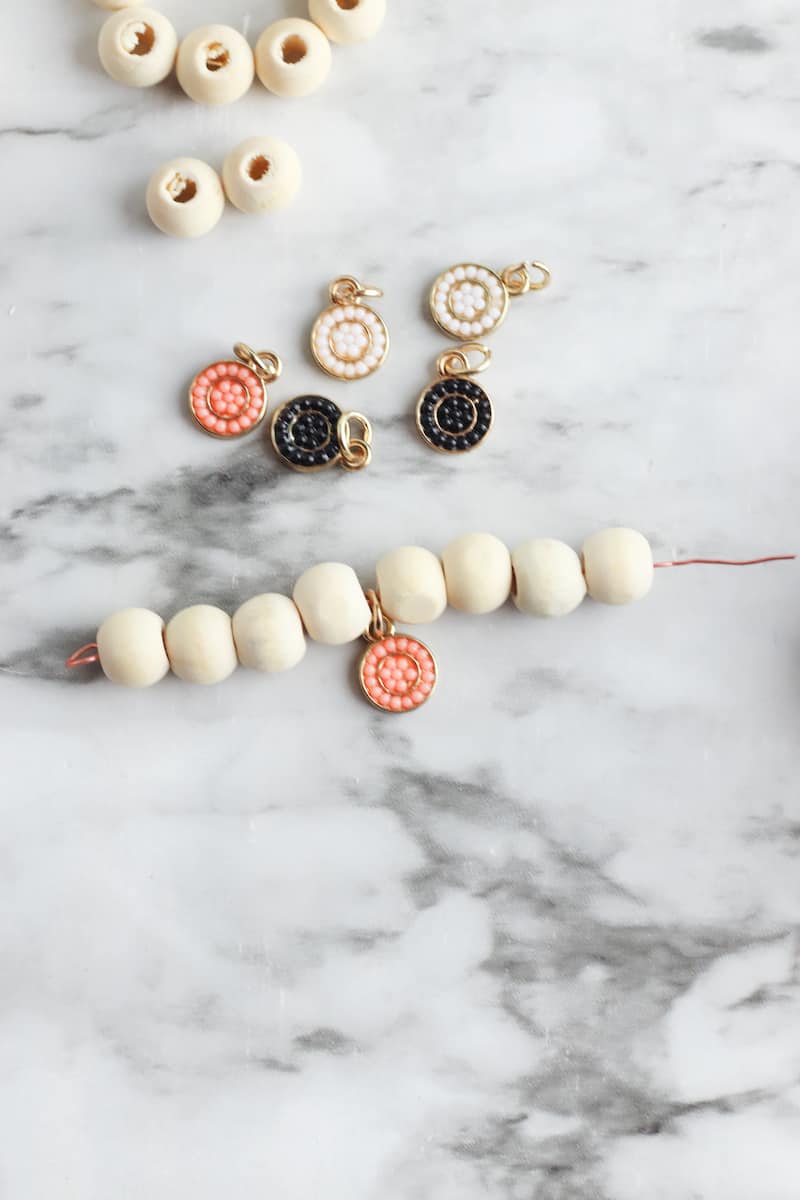 Once you've added all of the beads, trim off the excess wire, leaving around ½ inch of wire on the end.
Use the pliers to curl the end of the wire into a hook.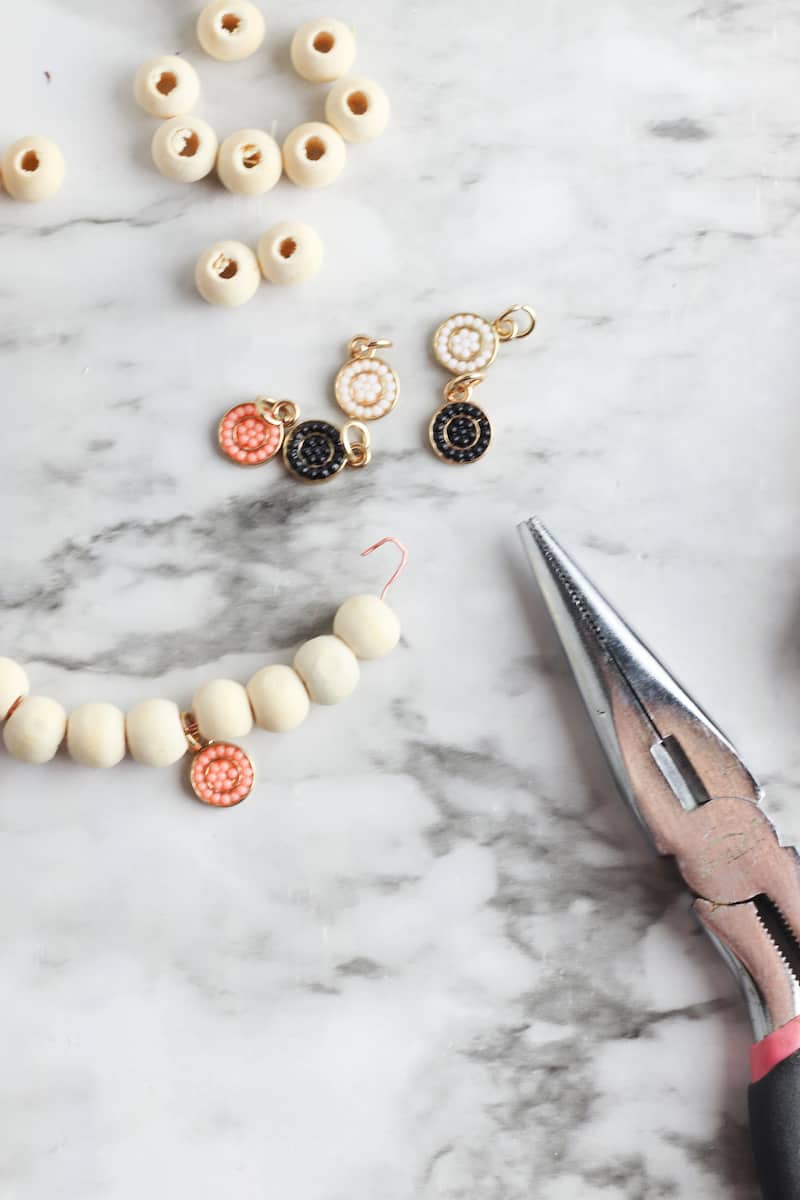 To attach the charms to the wine glass, wrap the wire around the bottom of the wine glass and place the hook into the loop to form a circle and hook the two ends together.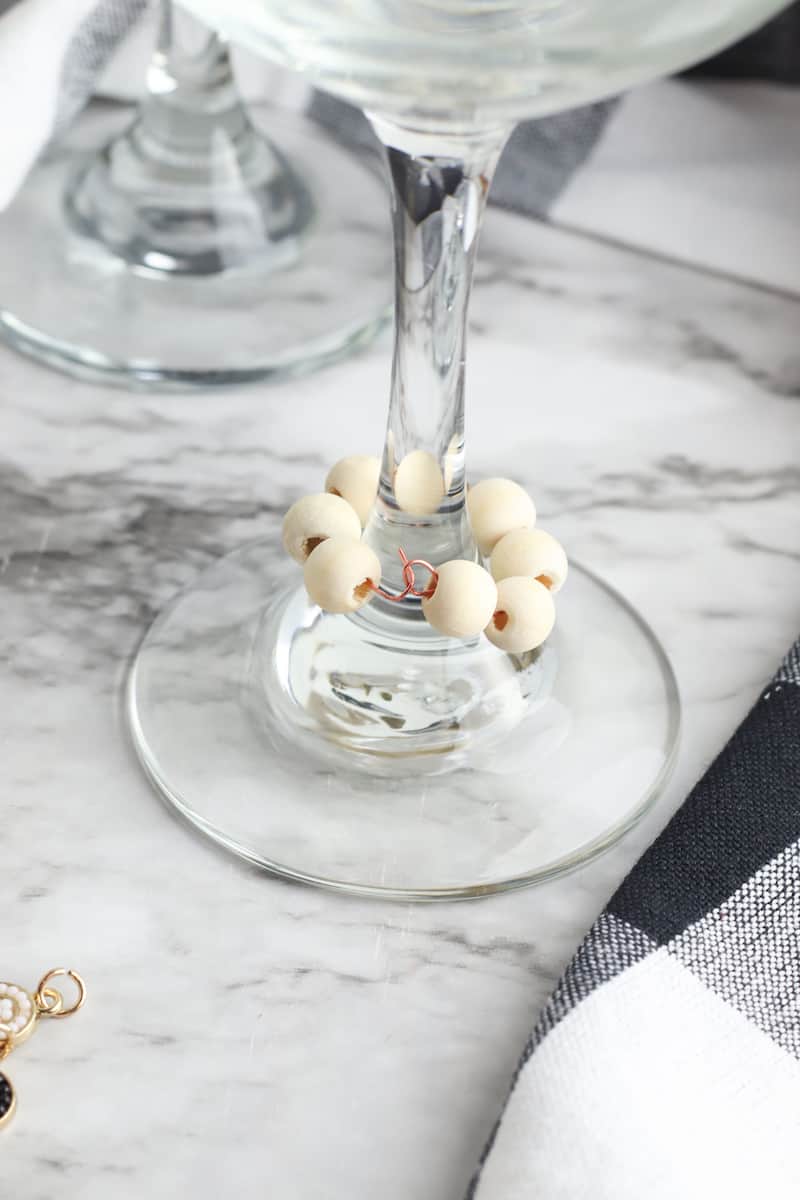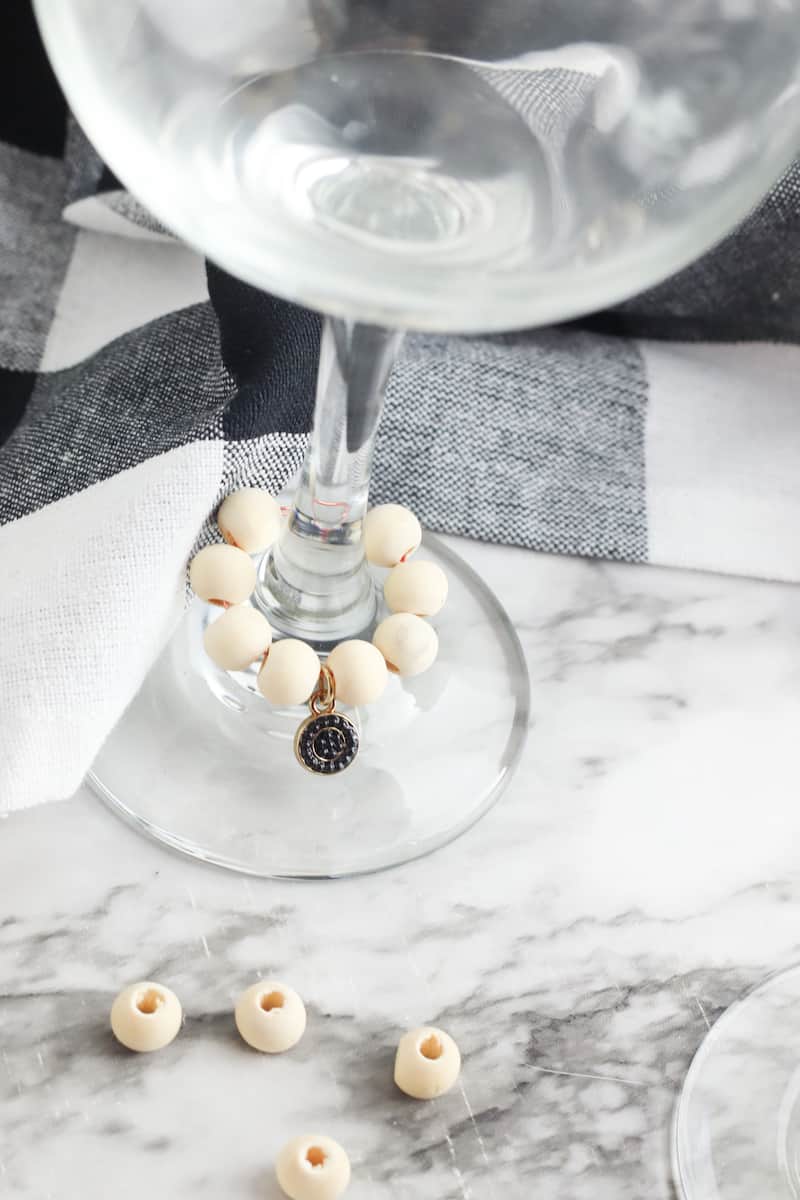 Helpful Tips for How to Make Charms
I used wood beads, but you can use glass beads
If you don't use copper wire, you will need to have some wire cutters for this project. Copper wire is softer and therefore can be cut with sharp scissors. Silver wire would need wire cutters unless you are using very thin wire.
Try getting wire like picture hanging wire. Get something that isn't too thick and hard to work with.
You can use different charms to make everyone's wine glass look different so they can tell which one is theirs. Or, you can make a matching set.
You now have a completed wine charm, ready to put on your glasses for a party. Party guests will love picking out a unique charm to help them identify their glass throughout the night.
If you are enjoying a wine party, be sure to print out these pretty wine tasting cards for a fun way to compare wines.
Want more party ideas? These DIY Confetti Poppers are super easy to make! And you can make your own cake topper with Cricut.
SaveSave