What are the best gag gifts for a party? I used to hate getting invited to a party where the request was to bring a gag gift or a white elephant gift. I always thought that was strange. Why would you want to spend hard earned money on a gift that someone was likely to hate or giveaway or just throw in the trash?
Doesn't make sense, right?
Or maybe you are just hopelessly stuck with buying a gift for a co-worker or friend. You don't know the person well, so you figure a gag gift would be much easier than trying to put a lot of thought into a present and them hate it anyway.
You can always laugh off a gag gift, right?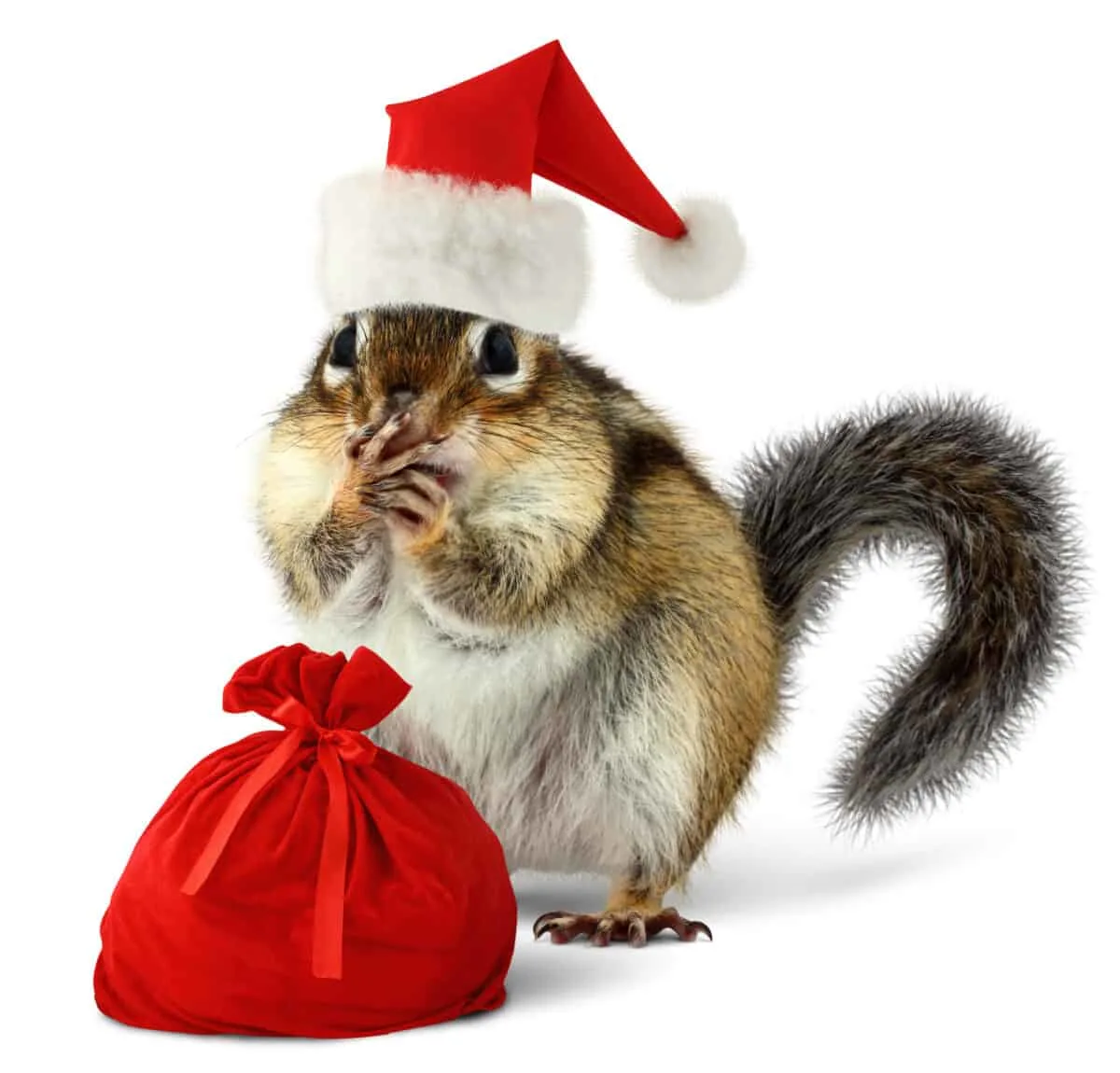 When You Need a Gag Gift
Just because you give a gag gift doesn't mean you don't like the person! Maybe their humor appreciates weird gifts. Or maybe you just want to brighten up someone's day and make them laugh.
Consider gag gifts for these occasions:
Christmas office party
Holiday parties
Birthday gifts
Milestone birthday gifts, such as 40th birthday or 60th birthday
White elephant gifts
Sister gifts
Brother gifts
The Best Gag Gifts They Will Secretly Love
There is no point in spending money on someone if you know for sure they will hate a present you give them. So why not strive to get an awesome gag gift that they might just actually use?
And don't worry. In these white elephant gifts, there's no politics, violence or alcohol themes. They are pretty much PG rated.
Chances are, you will probably find a few things on this list that you want for yourself, too!
Be sure to get a free download of one of our 9 Printable Gift Tag Designs!
Secret Safe
Want to keep money or jewelry safe? The first place to put it is the place NO ONE will look! Which makes this Spaghettios Can Secret Safe brilliant!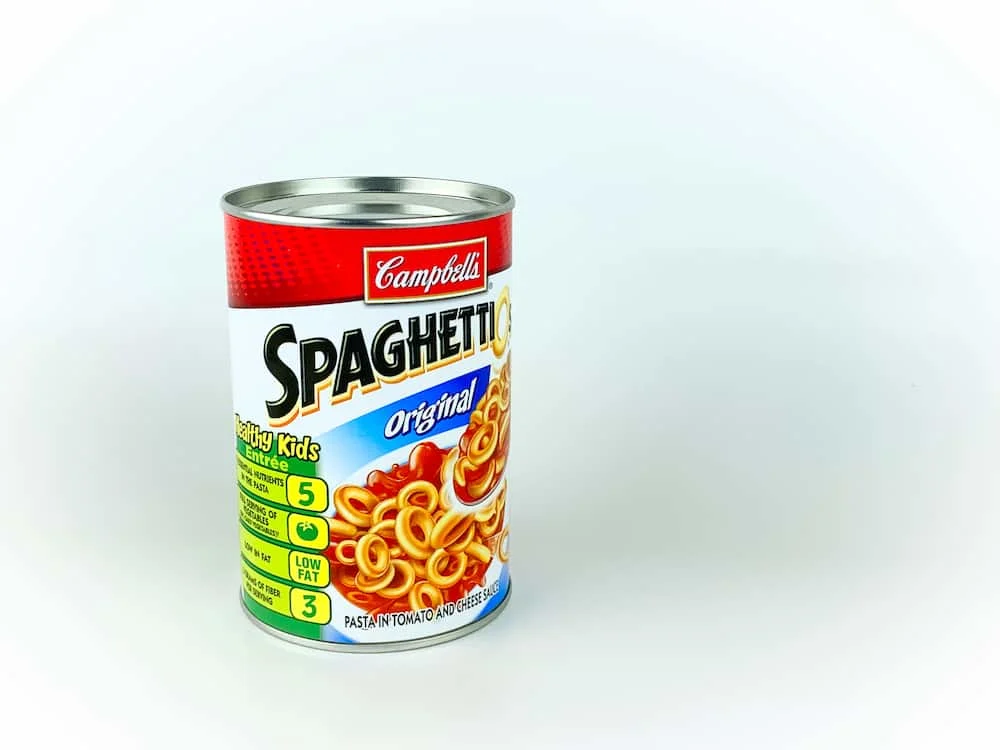 It looks just like a normal can on the shelf. But valuables can be stored inside.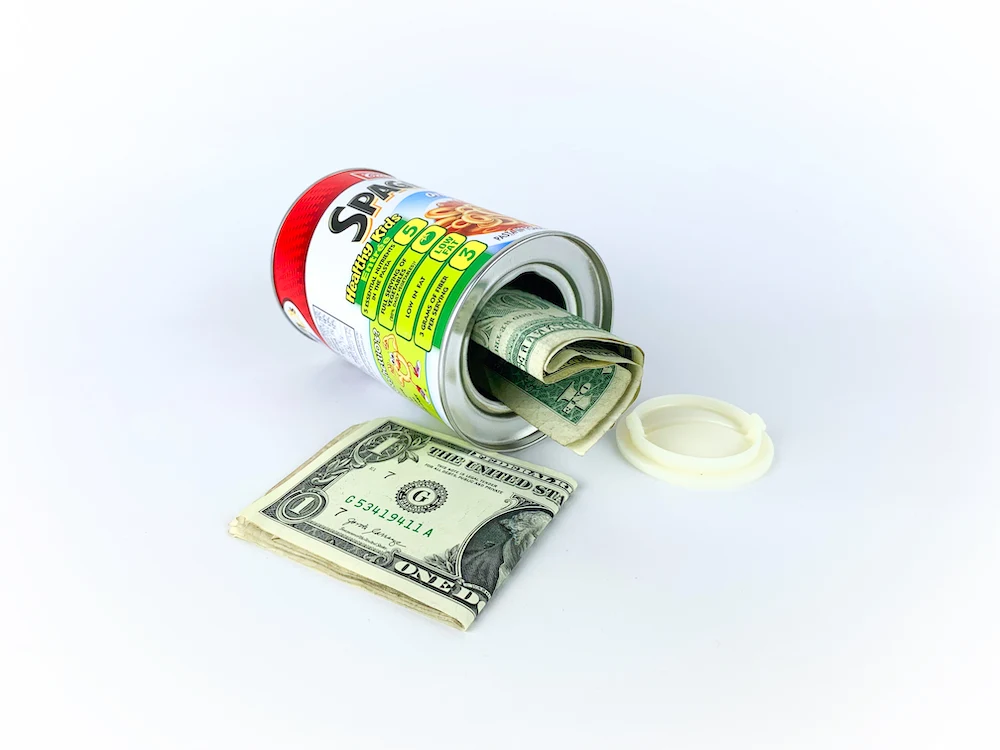 Tortilla Throw Blanket
Taco lovers rejoice! This tortilla blanket actually looks like a real tortilla used for tacos, sandwich wraps, burritos, and more. When they wrap themselves up in it, they'll resemble a burrito! Yet this comfy blanket is sure to be a conversation piece in their house for years to come.
And who couldn't use a blanket, right? (There's several different burrito colors, plus a pizza blanket and a waffle blanket, too!)
Toilet Night Light
Everyone has a toilet. And sometimes they use it in the night. So why not give them the gift of a motion activated toilet night light? While it's a funny gag gift, it's actually pretty useful as a night light, too.
It really does let you see better in the bathroom without having to turn on the harsh overhead light. Plus, the changing colors glowing in the toilet is just really cool, right?
Related Posts:
World's Smallest Blower
Gardeners and anyone who does yard work will totally laugh out loud at this unique toy. The World's Smallest Blower actually works!
You might not use it to blow leaves off of the driveway. But you CAN use it to clean debris and dust from a keyboard. It's a PERFECT gift for an office co-worker!
Sushi Box of Socks
Anyone who loves Japanese food will appreciate this artistic arrangement of sushi socks. The box really looks like a sushi meal! Inside are two pairs of socks that can be worn all year long.
Don't worry, they don't have pictures of sushi on them! They're actually classic socks great for men or women (makes it a great unisex gag gift when you don't know who will get your white elephant gift).
Pizza Box of Socks
Not to be outdone, this cardboard pizza box is filled with pizza socks perfect for men and women. The socks are cleverly arranged inside so they actually look like a real pizza in a takeout box.
Flannel Wine Glass
This is one of those gag gifts that's actually very functional, super cute, yet will get a laugh! The flannel shirt wine glass is perfect for wine lovers or outdoor adventurers! The cozy flannel wrap actually comes off, revealing a 14 ounce wine glass decorated with trees.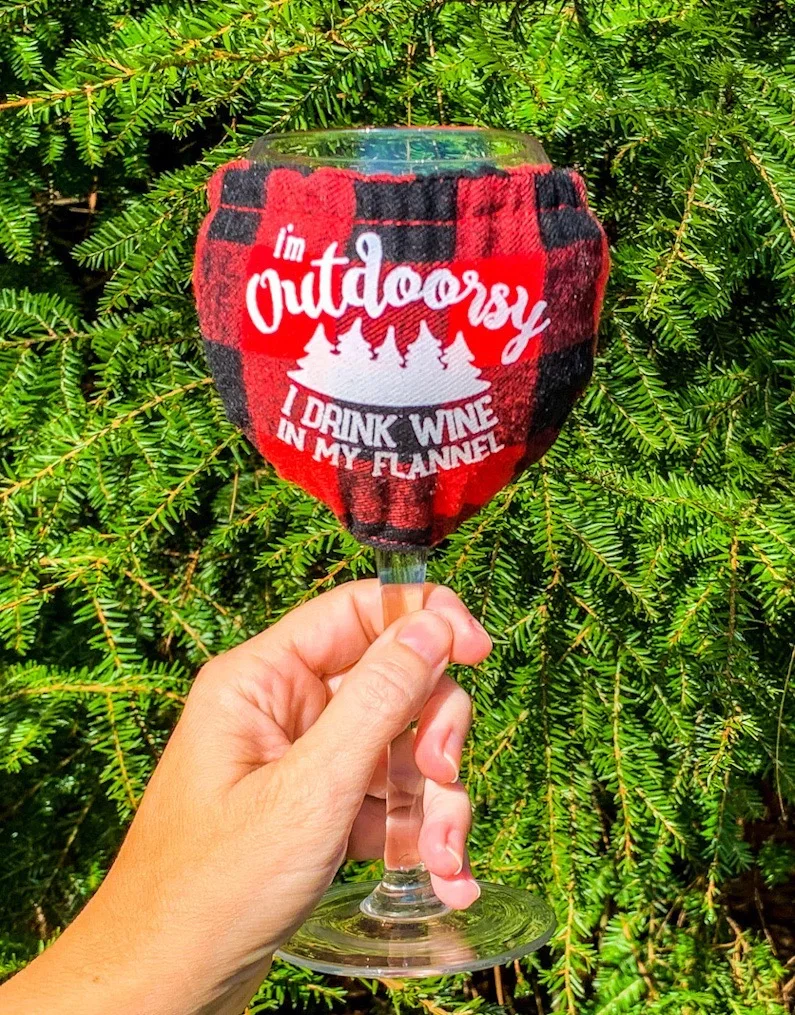 Whether or not they actually want to drink outdoors, or feel woodsy while sitting on the couch, this is a great gift that will be used!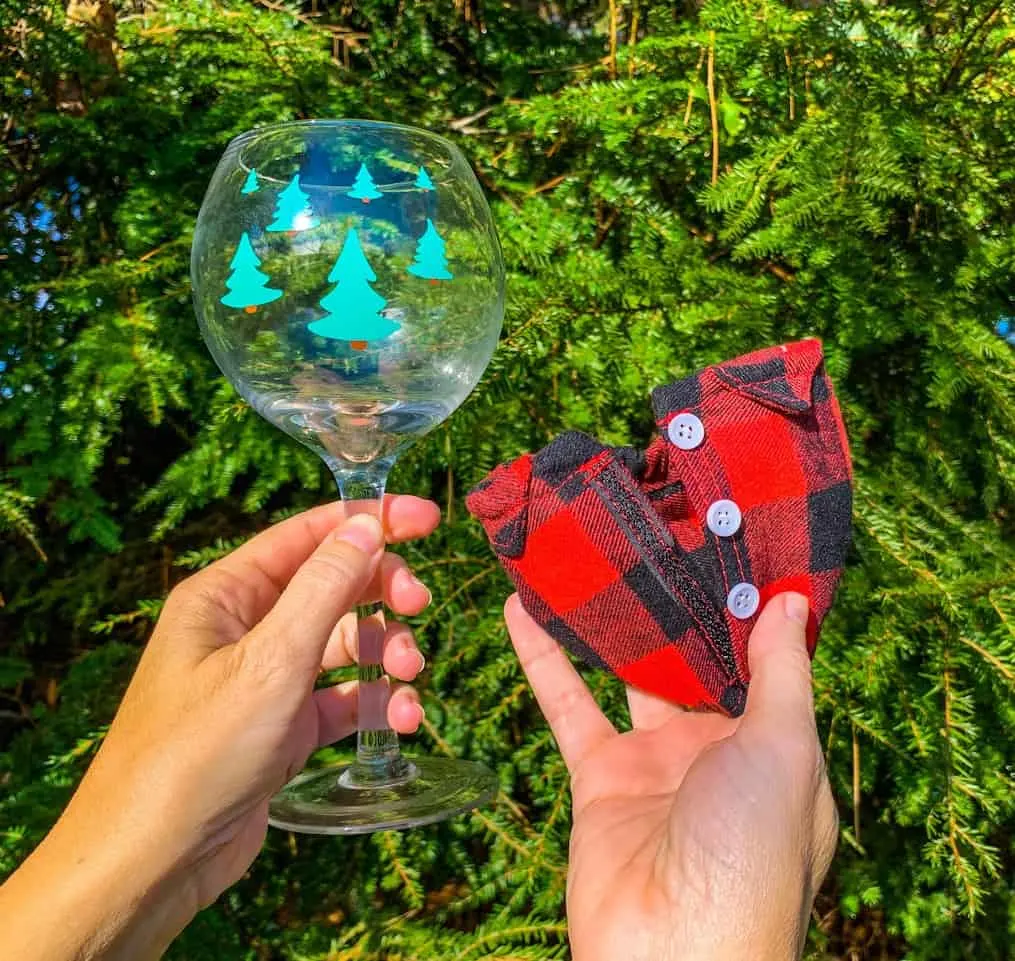 Humorous Toilet Seat Cover
When you see this squirrel toilet seat sticker (it's completely removable), you will laugh out loud! And so will they! Again, everyone's got a toilet seat. So maybe they'll use it at home, especially if they have kids.
Or, put it on a toilet at work. Great gag gift for a co-worker at an office party!
Bacon Duck Tape
Everyone should have a roll of duck tape at home for emergencies. When that duck tape is leopard print, though, they will love seeing the roll in their garage or junk drawer. (Or unicorns or dogs in funny glasses or any of the other fun duck tape prints.)
Trust me, this gag gift WON'T get thrown out!
Circular Saw Pizza Cutter
Unbelievably realistic, this circular saw pizza cutter is like taking a power tool to dinner. Guys especially will especially love this power tool gift. And it works great at cutting pizza, too!
Power tools not their thing? Try this monkey on a unicycle pizza cutter, instead.
Christmas Lights Phone Charging Cable
Everyone has to charge their phone. Why not make it enjoyable and festive? They will love this USB charging cable with actual Christmas lights that work! Yep, they'll see Christmas lights as they charge their phone.
Don't need a funny Christmas present? No worries! Check out these flamingo and palm tree charge cord instead.
Public Toilet Survival Kit
Okay, so there is a lot of toilet humor in this list of best gag gifts. But everyone uses the toilet, right? And poop jokes don't ever seem to go out of style, even when you are a grown adult.
This public toilet survival kit is actually brilliant and quite useful. Stocked with a toilet seat cover, antiseptic wipes and disposable gloves, it is actually a welcome kit for some public toilets out there. Which is scary, but it is true.
Wine Socks
Perfect for anyone who enjoys a glass of wine. Not only are these wine socks funny, but they are socks. So they will wear them.
And the price is REALLY reasonable! Especially if you have a dollar limit. Enough said.
Emergency Underpants
I am not sure what situation would result in you needing underpants in an emergency. BUT, if that situation arose, these emergency underpants would work! Just soak them in water!
It is a great gag gift that everyone will be laughing about. And, yeah, you'll get a pair of underwear.
Doggie Door Stopper
Everyone has that door that just won't stay open. But few people actually get around to buying a door stopper.
This dog door stopper is not only cute but keeps the door open (or shut) like a charm!
Master Crapsman Poo-Pourri
Everyone knows that Poo-Pourri is among the BEST gag gifts to give. But it is getting a little stale gifting a bottle of the odor-eliminating spray on its own. Which is why the cleverly packaged Master Crapsman Poo-Pourri set for men is brilliant.
Looks great, works great, and doesn't have a girly, flowery look to it at all.
Farting Animals Coloring Book
Adult coloring books are supposed to be great at reducing stress and anxiety. But who says they all need to be flowers and geometric shapes to color? This farting animals coloring book combines humor with stress relief. I think that's one of the most beneficial gifts you can give.
Fake Rock Key Holder
Perhaps one of the best practical (and very inexpensive) gag gifts is a fake rock key holder.
Everyone wants a spare key easily accessible outside their home, without anyone being able to find it. Give them this rock and they will have peace of mind.
Anti-Soggy Cereal Bowl
Soggy cereal is a breakfast time problem that can really sour the start to a day. After pouring a bowl of cereal, breakfast can become unrecognizable as mush if someone needs to get up to take care of a child or take the dog out. So, yeah, soggy cereal is a laughable problem but one just the same.
Breakfast cereal lovers will rejoice with this anti-soggy cereal bowl with two compartments to keep milk and crunch cereal politely far away from each other.
Weightlifter Toilet Paper Holder
Not only will this weightlifter toilet paper holder bring a smile to their face in the bathroom, but it's super helpful, as well. No more worrying about running out of toilet paper! It's easy to place right on top of the commode.
Pasta Pot Holders
The shape of these pasta pot holders is what makes this one of the best gag gifts. Because even though these pot holders work great, they'll laugh when they use oversized farfalle shaped pot grips.
Consider adding this ravioli spoon rest for a perfect pasta present.
Potty Putter Toilet Golf
There is no shortage of toilet-related gag gifts on this list. Let's face it, the child in all of us still finds anything bathroom related really funny.
Which makes this Potty Putter toilet golf gag gift brilliant! Probably because you could actually see someone using it, LOL!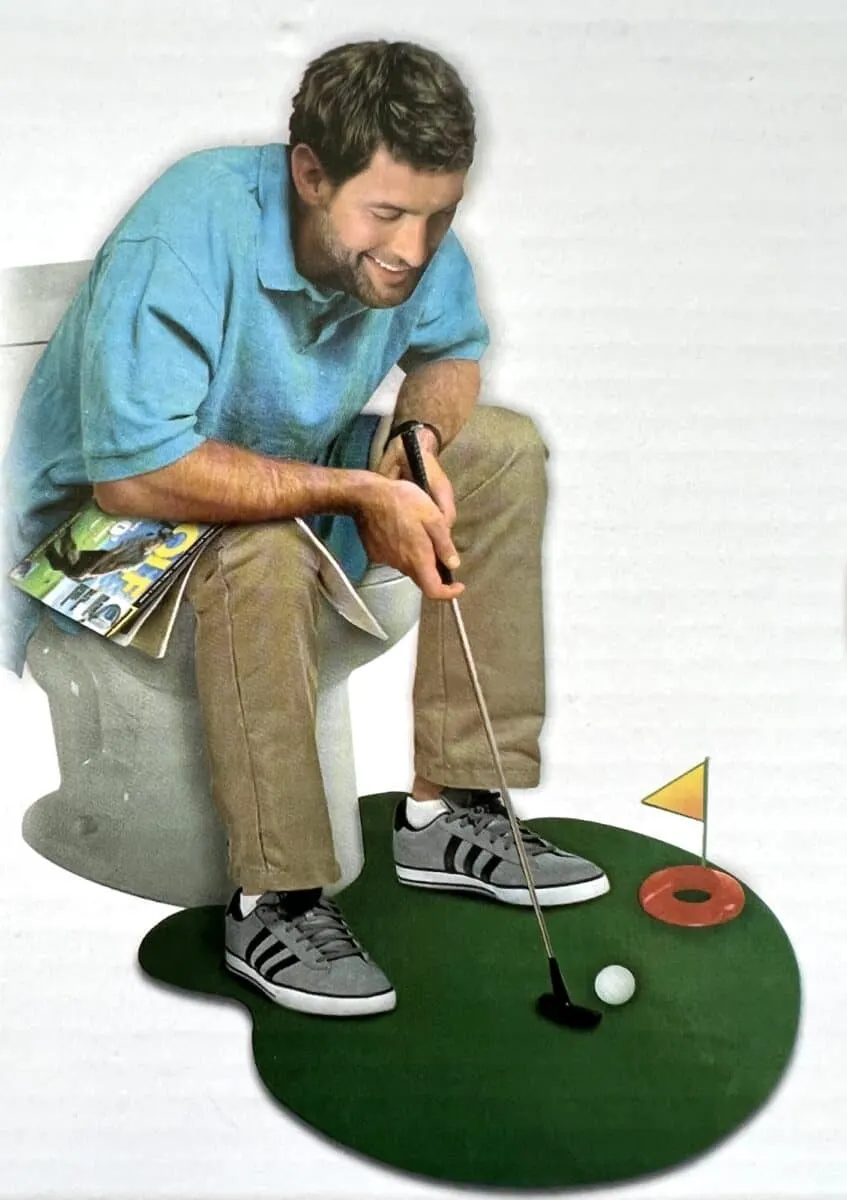 Everyone will love this gift and ask where it is from. Then chances are someone will bring it to the bathroom and actually play it. Which makes your gag gift the star of the party! Whether it is kept for a guest bathroom or put in the office bathroom, chances are no one will actually want to get rid of this clever gift.
P.S. Is fishing more the sport they like? Then you can't go wrong with this toilet fishing game! It's actually perfect for kids if the adults don't enjoy it!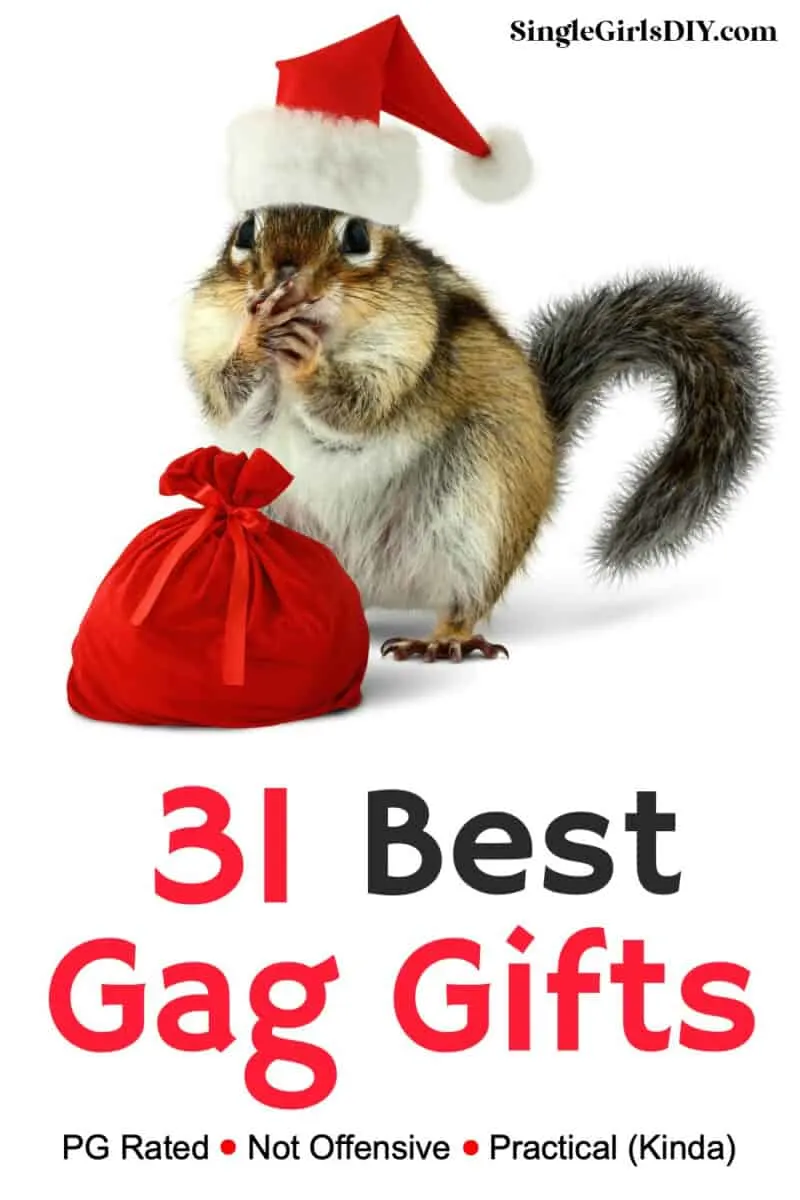 More Gift Guides
Maybe you want to buy some nice gifts for men, women and children, too? Come on, we know you do!
So check out these gift guides, as well: