Christmas cards can be expensive, right? Or maybe you have found yourself needing a few more Merry Christmas cards at the last minute and you don't want to go to the store. Either way, you'll be happy to find these free printable Christmas cards!
I've got three different designs of Merry Christmas cards that you can download and print right now! Which is especially important if you need a last minute card!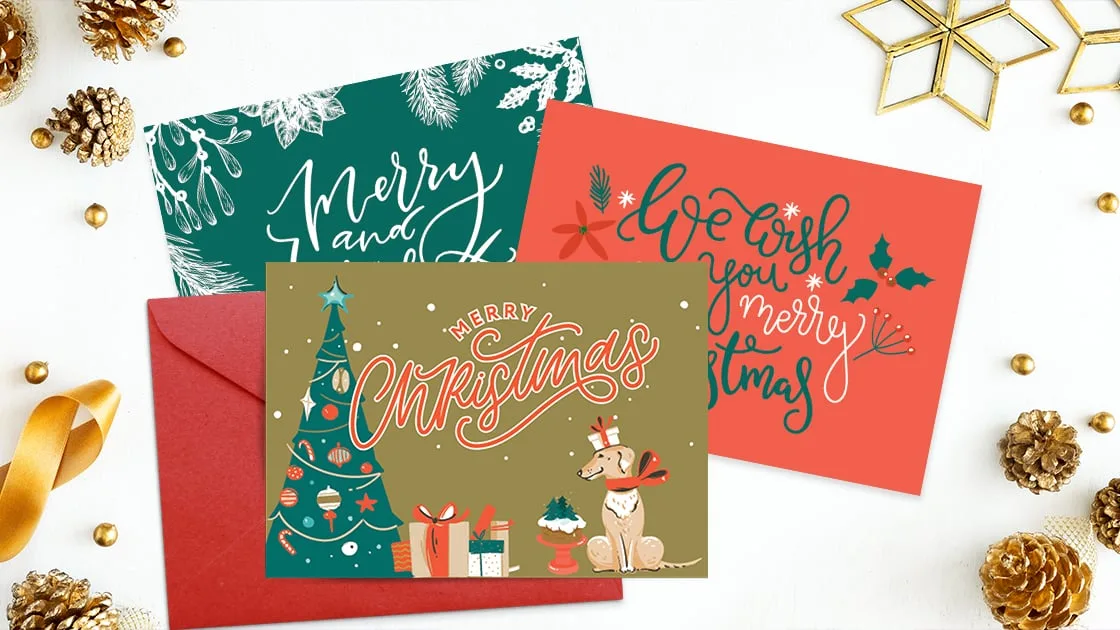 What I love about these cards is that they are bright and colorful.
Plus, there's something for everyone, whether you're looking for something for your friend, your boss, a neighbor, or a last-minute Christmas card to put on a gift package.
I especially love the one with the dog!
Get your free Christmas greeting cards downloads.
You might also want to grab these free food gift labels:
Helpful Tips and Tricks
These Christmas cards can be printed on plain white typing paper. Or you can print them on 5 X 7 cardstock. Both files are included in the free download.
You'll need color ink cartridges with plenty of ink if you plan on printing more than a couple.
Keep in mind that these cards are 5 inches X 7 inches. Which means you won't be able to put them in a standard size envelope used for sending bills.
If you need envelopes, consider these made for 5 X 7 greeting card size.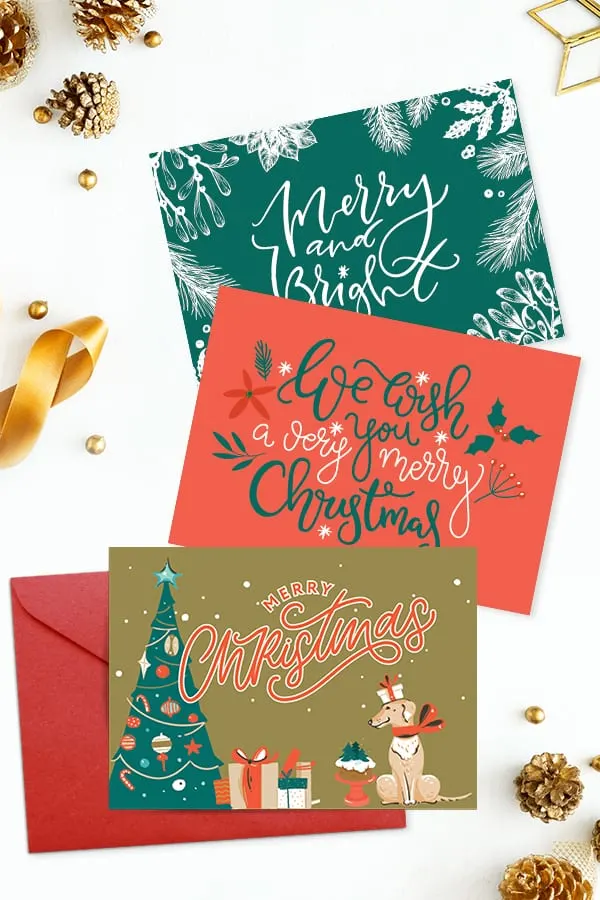 I have more free Christmas printables, including:
We have even more free Christmas printables that you might also enjoy:
After the holidays, get yourself organized with these free Christmas decorations storage labels.