Our adorable snowman bookmark is made out of construction paper, white cardstock and a free template pattern. It is a quick and easy craft to make during the holidays and winter time.
Several of these can be made with just one sheet of craft paper and thick white paper. It is simple enough for kids to make and cute enough for adults to enjoy!
This is the perfect way to personalize a book that you give as a gift. Tuck a snowman bookmark on a page and see how they smile when they open it!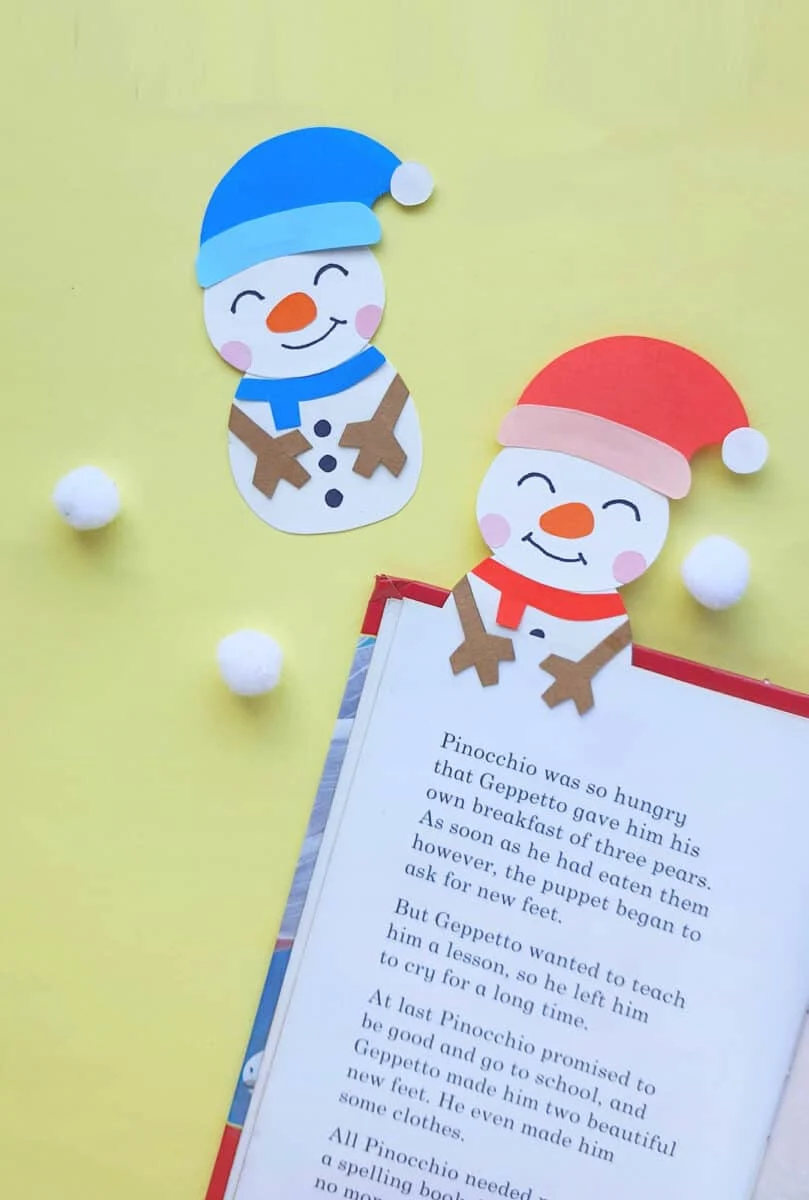 If you would like, you could add a very tiny pom pom to the end of the snowman hat, instead of a paper pom pom.
This is just one of our fun bookmark crafts! Be sure to check out our other DIYs: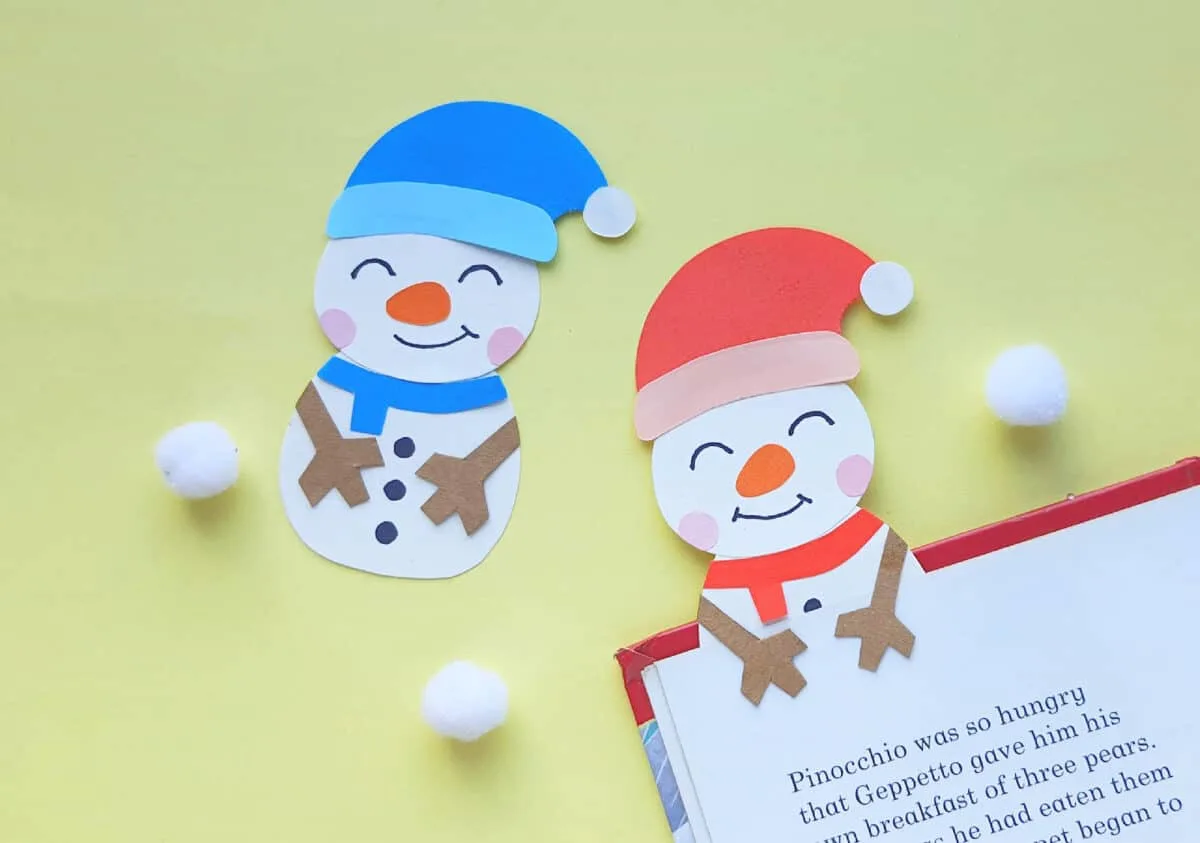 How to Make a Snowman Bookmark
Supplies
Construction Paper
Glue (I used a glue stick)
Sharpie marker
Pencil
Scissors
Directions
Step 1
Use a thick white craft paper or white cardstock for the snowman body pattern.
For the snowman accessories, you can use light weight construction paper. I used a variety of colors for the templates, such as:
Arms (brown)
Nose (orange)
Cheeks and hat brim (pink)
Hat and scarf (red)
Hat pom pom (white)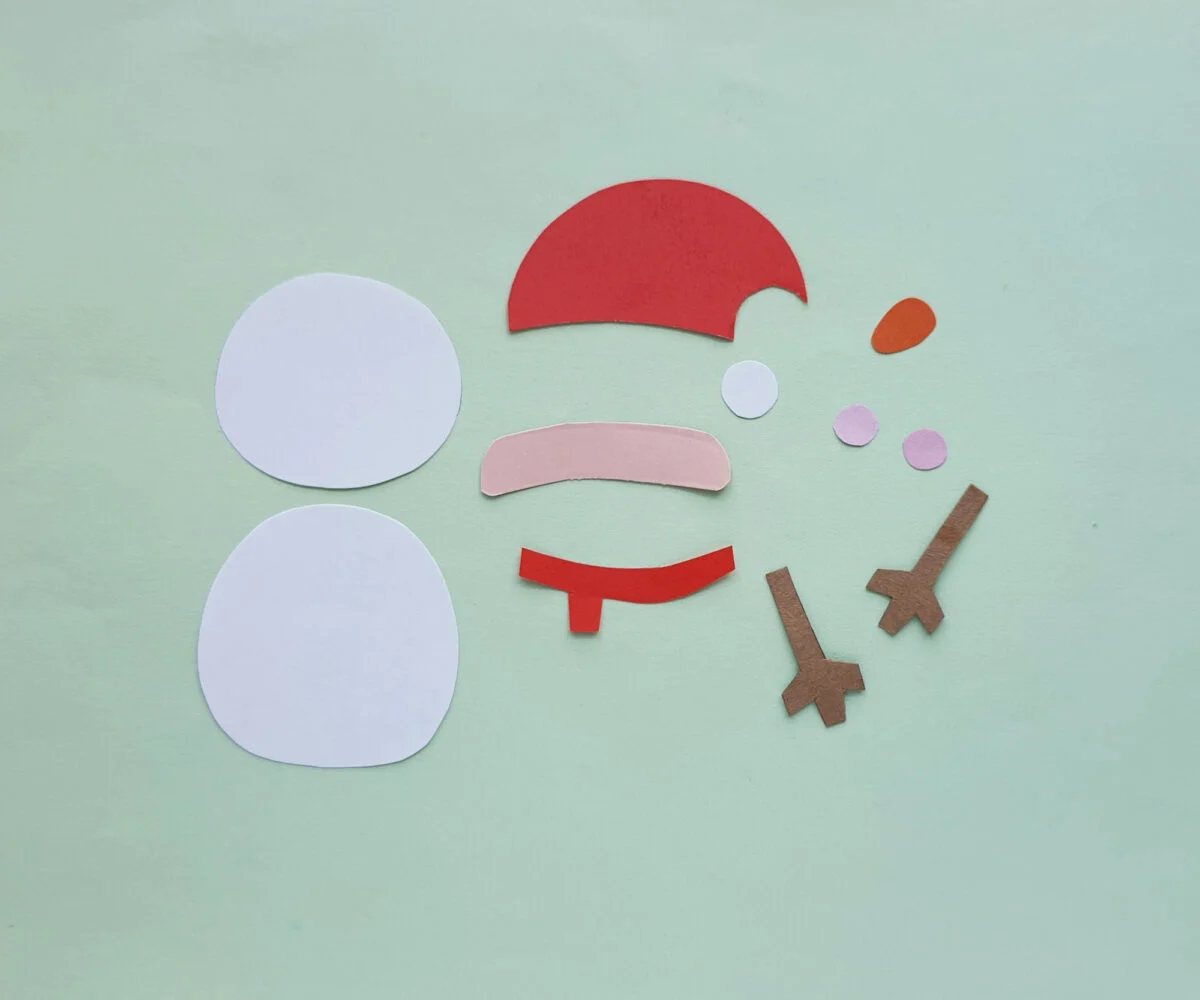 Trace the patterns on the papers and then cut out.
Step 2
The hat includes three pieces.
Glue the pink brim to the bottom of the red hat base. Then glue the white pom pom on the end of the hat.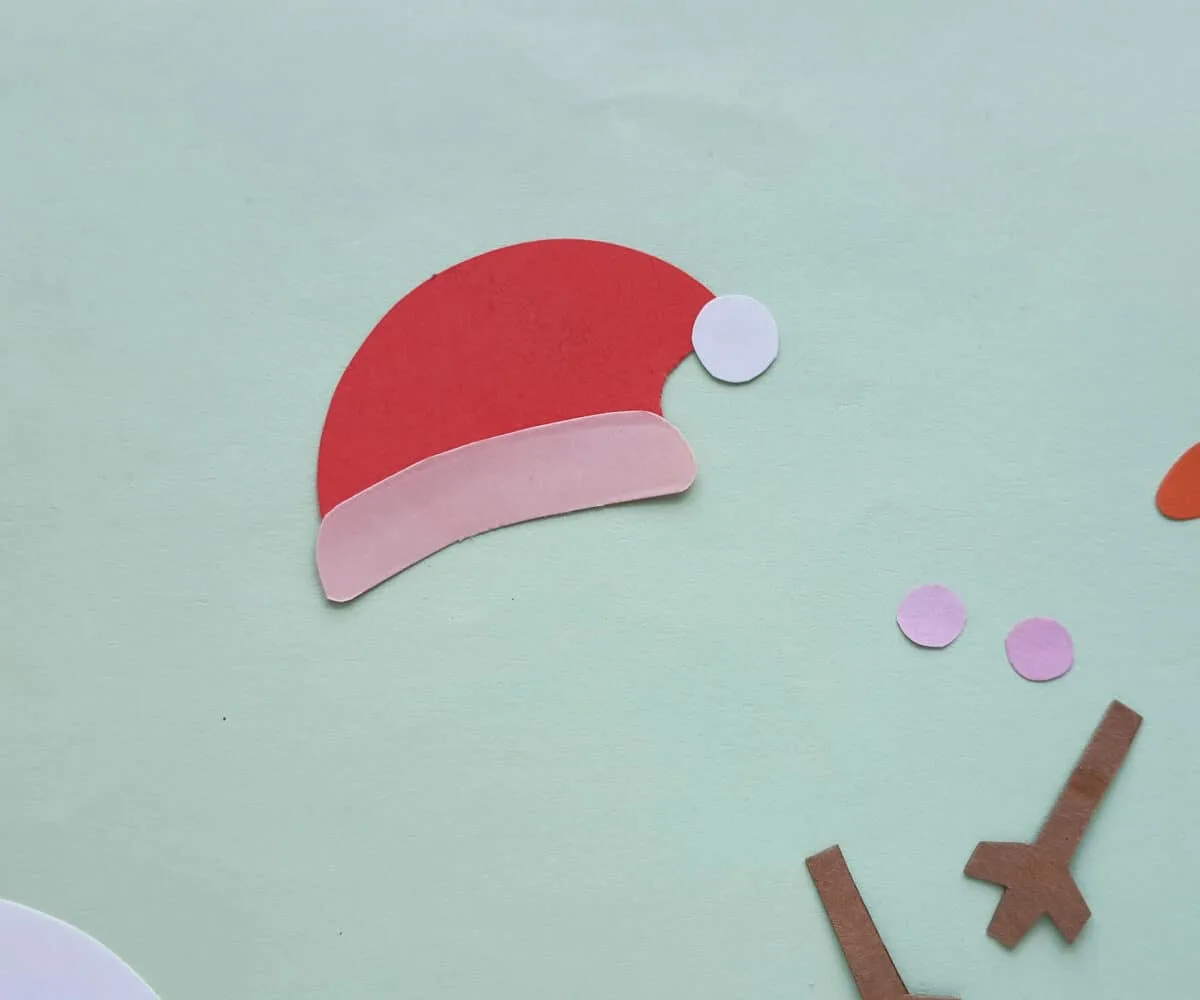 Step 3
Glue the snowman head to the the top of the body template by slightly overlapping the two templates.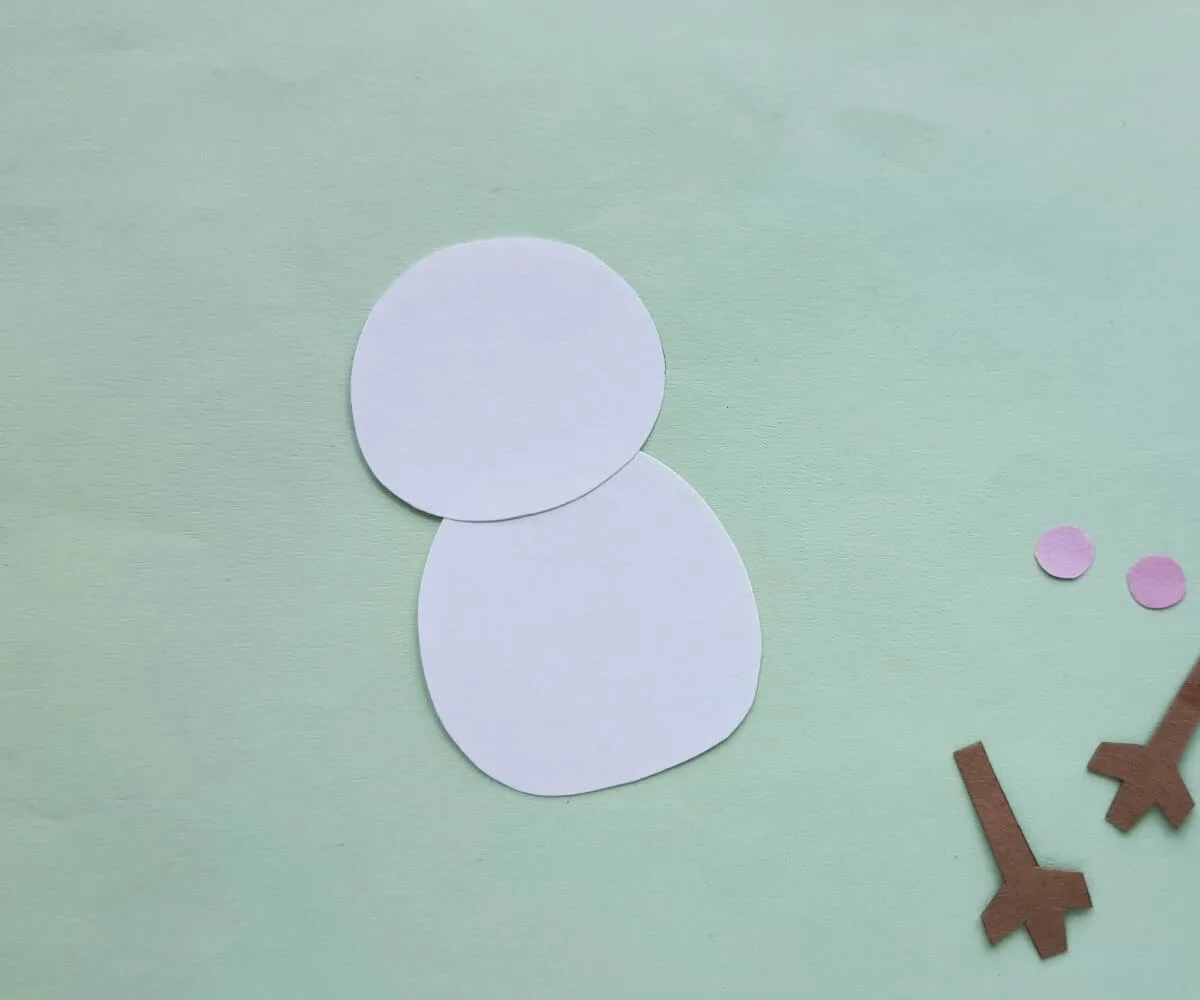 Step 4
Glue the nose in the middle of the head. Glue the pink cheeks to the sides of the face.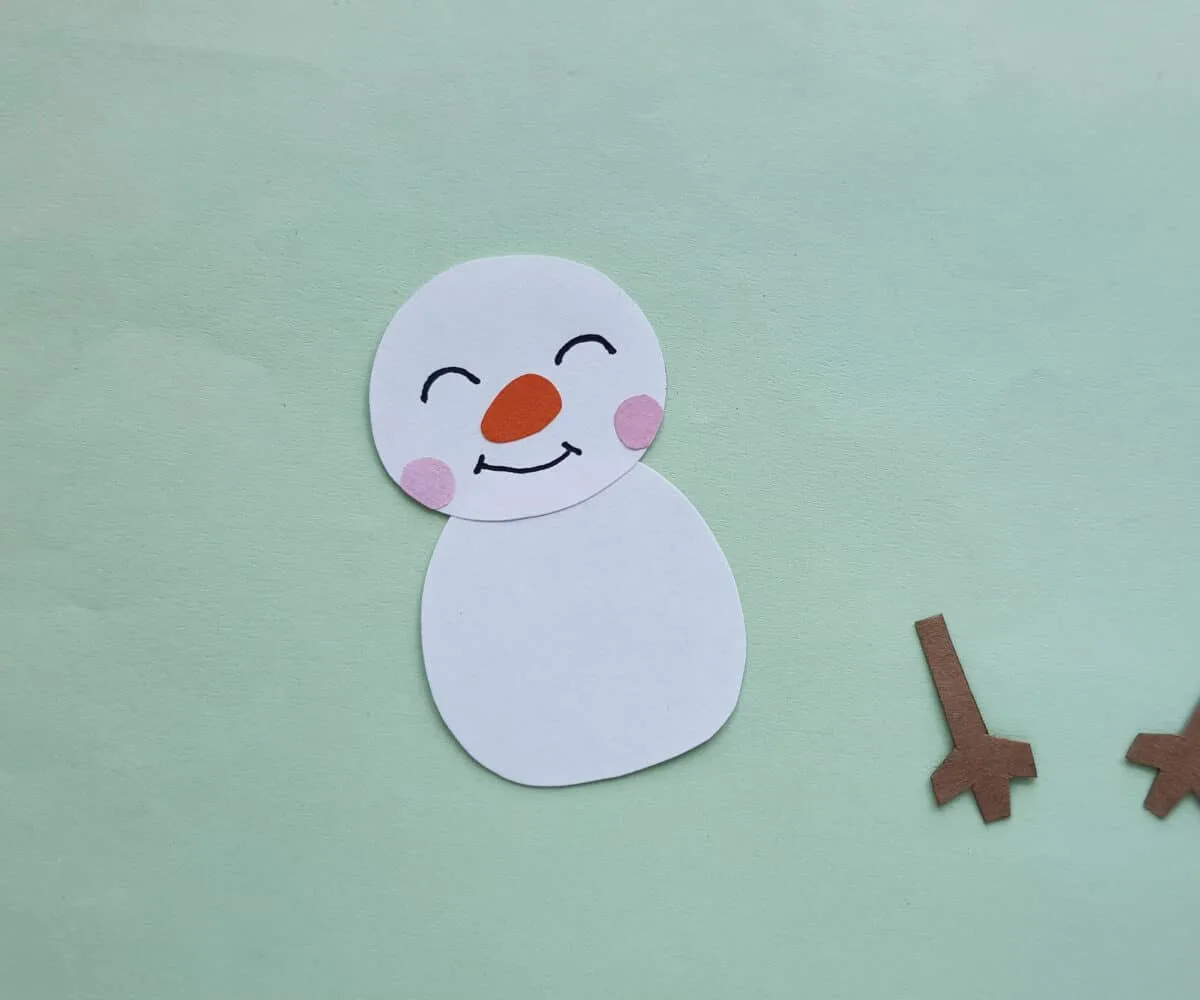 Using a thin, black marker (like a Sharpie), draw the eyes and the mouth. I used half circles for the eyes, and a simple half circle smile, with two straight lines on the end for the mouth.
Step 5
Glue the hat on top of the head. Then glue the scarf below the head on the neck of the snowman template.
Step 6
Glue the arms on each side of the body near the scarf. Only glue the top parts of the arms by the scarf, not the entire arm template.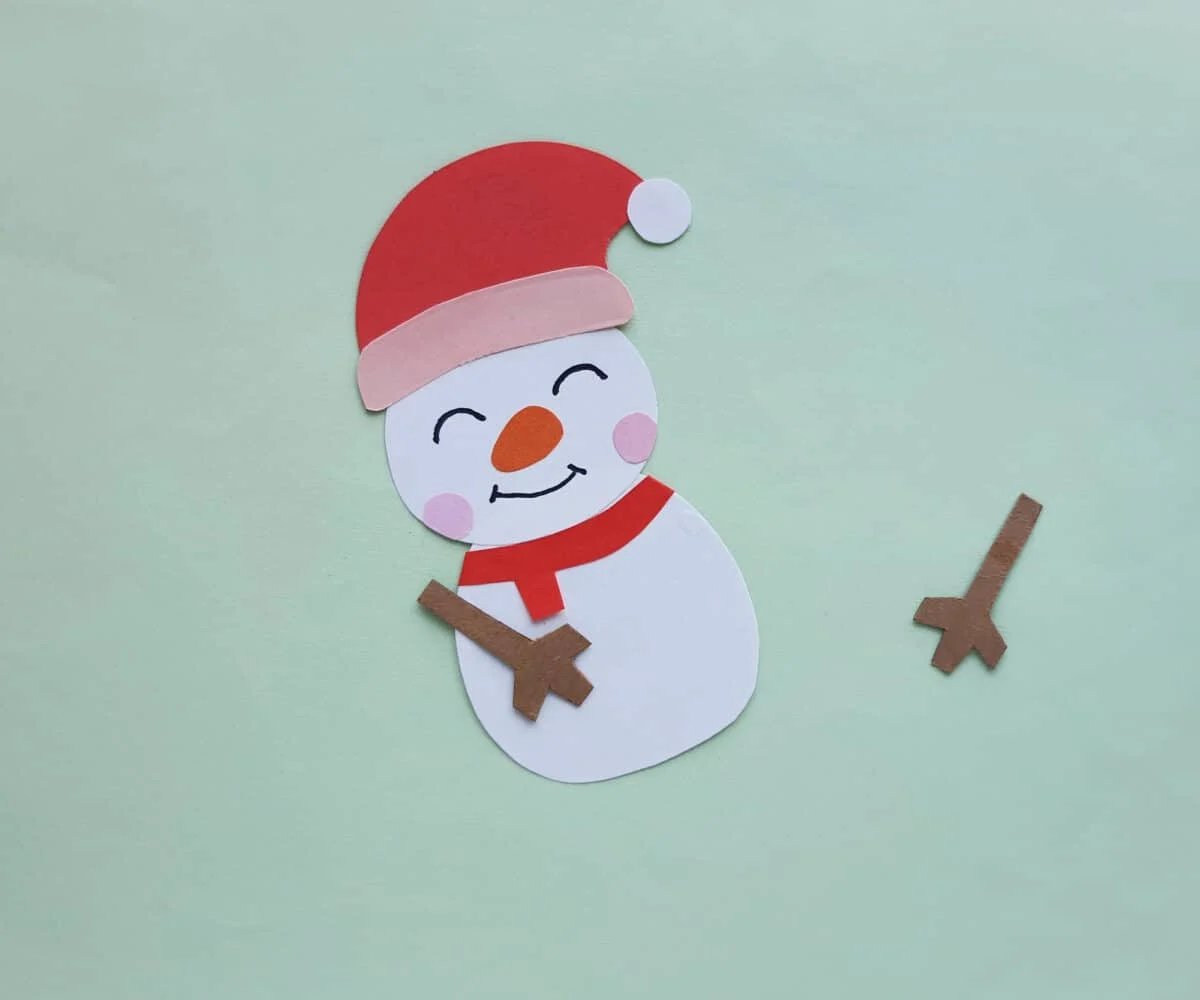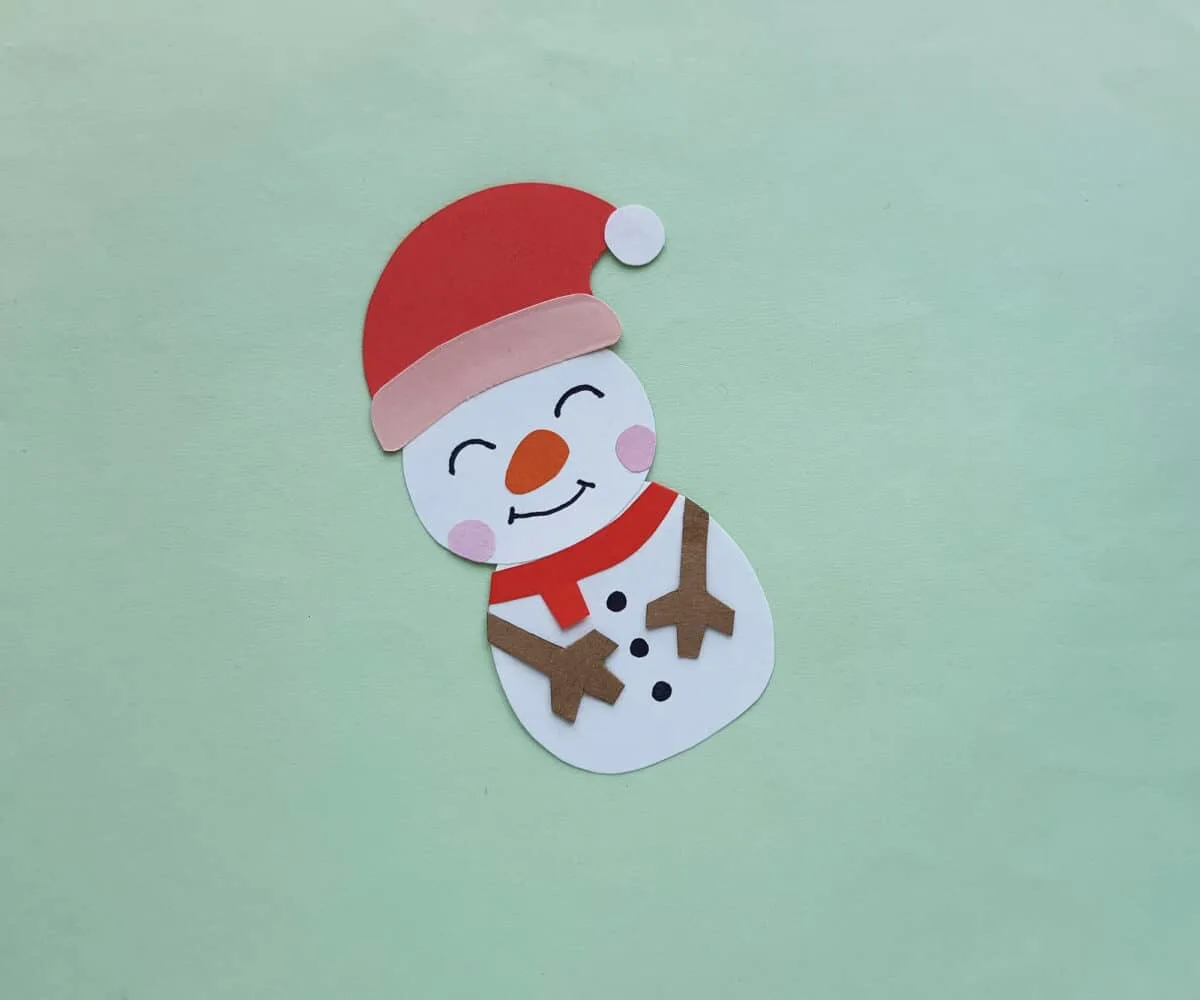 To use this snowman bookmark, carefully slide the book page underneath the arms to hold your place in the book.
---
Christmas Party Printables!
Love Christmas printables? Me, too!
Be sure to see this huge pack of Christmas party decorations, banners, gift tags, and more!
Visit the Single Girls DIY library for more details!
---
This is just one of the many fun Christmas crafts we have in our library! Be sure to see them all!
If you think this snowman bookmark is cute, check out all of our snowman crafts: