Mermaid Easter Eggs are so easy to make with textured fabric such as netting or poly mesh ribbon. Gorgeous mermaid scales will be dyed onto your eggs in magical colors.
This method of using netting or mesh ribbon to make mermaid scales on an Easter egg is so easy to do!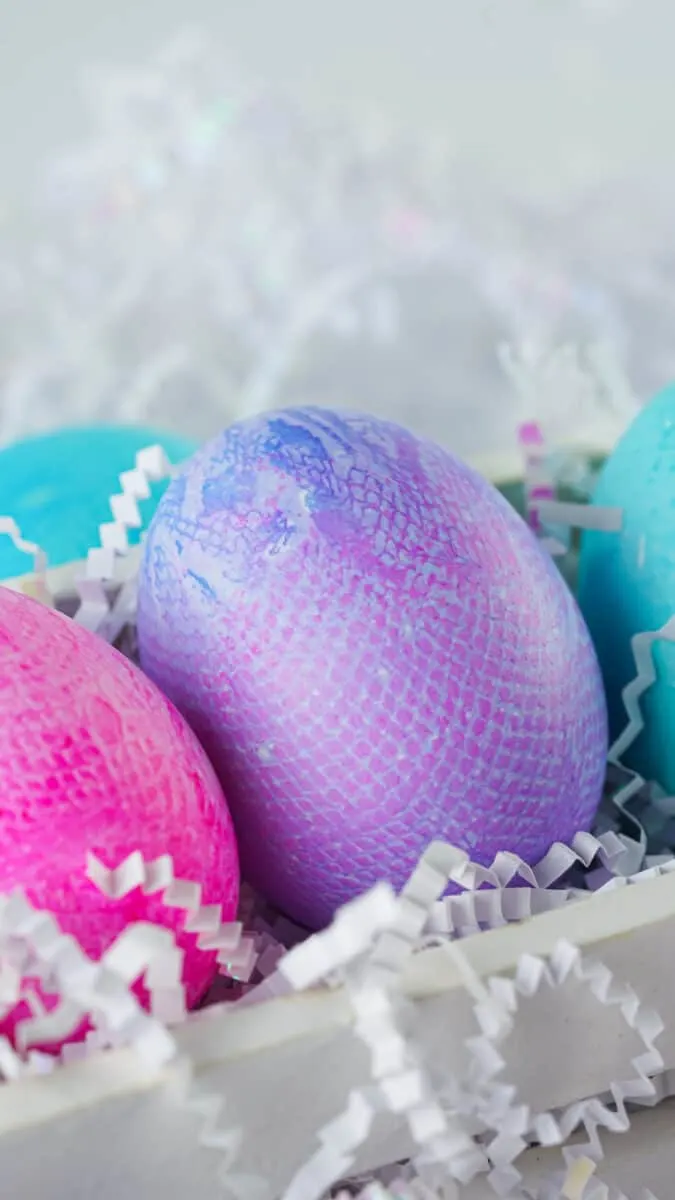 We love that you can use rainbow colors to make these mystical eggs. The natural variations in the dyes create a magical color palette that you would expect to see on a mermaid's tail!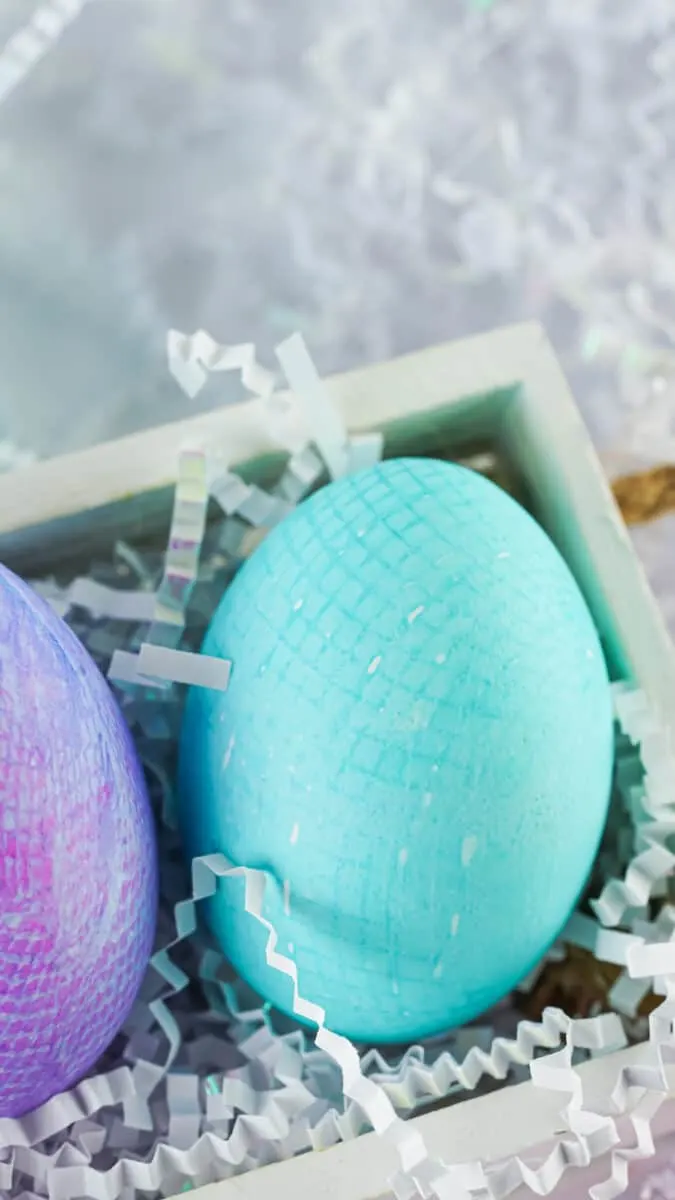 Helpful Tips and Tricks
Poly mesh ribbon from the Dollar Tree ended up being my favorite of all the fabrics that I tried. You could also try netting or fish net stockings.
While the fabric might not rest against every part of the egg as you gather it, you do want to try to have the lace or netting on as much of the egg shell as possible.
Prepare your egg dye in any method that you want. (Use our Beginner's Guide to Dyeing Easter Eggs with Food Coloring as a reference.) You can use gel food coloring or water-based food dye.
Very dark dyes actually start to eliminate the textured pattern if the egg is left in too long. If you have a very heavy dye or dark color, consider leaving the egg in for only 15 seconds.
This is just one of my cool ways to dye Easter eggs! Be sure to see all of these fun ideas, too: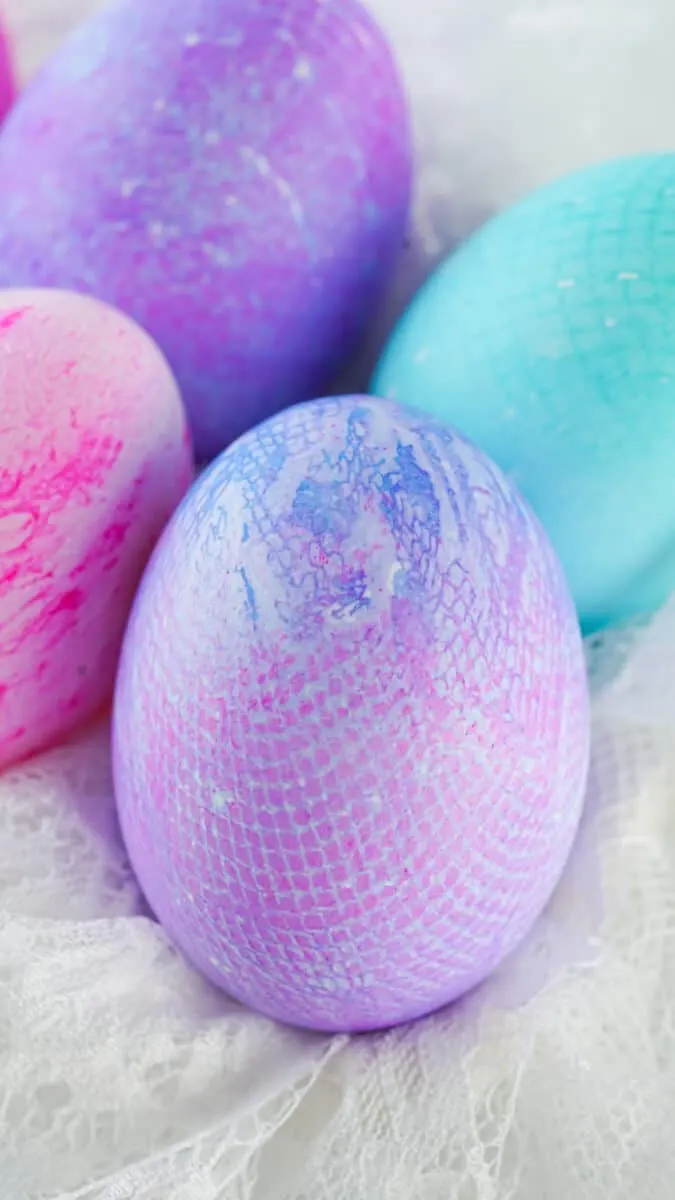 How to Make Mermaid Easter Eggs
Prep Time: 10 Minutes | Dry Time: 5 Minutes (per egg)
Ingredients
6×10-inch Textured Fabric Pieces (such as netting, poly mesh ribbon or fish net stockings)
Hard Boiled Eggs
Egg Dye (any you like)
Rubber Bands
Paper Towels
Scissors
Directions
Wrap a piece of material tightly around an egg and secure it at the top with the rubber band. You do not want any gaps between the egg and the material, otherwise the texture will not transfer to the egg.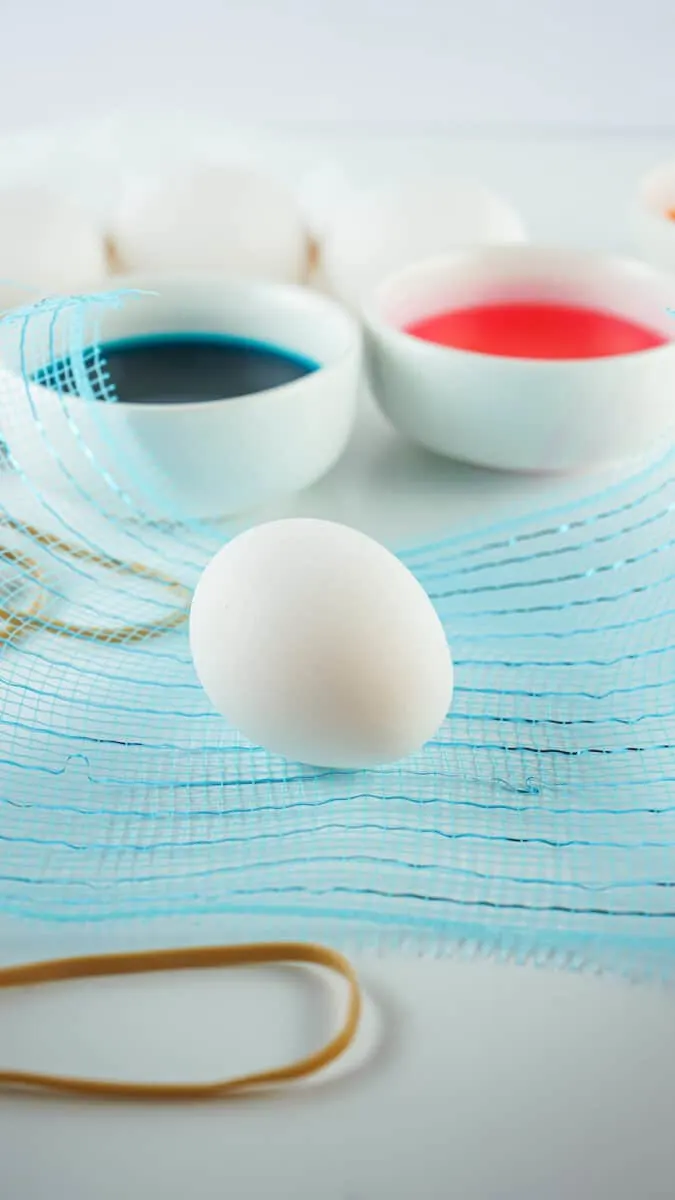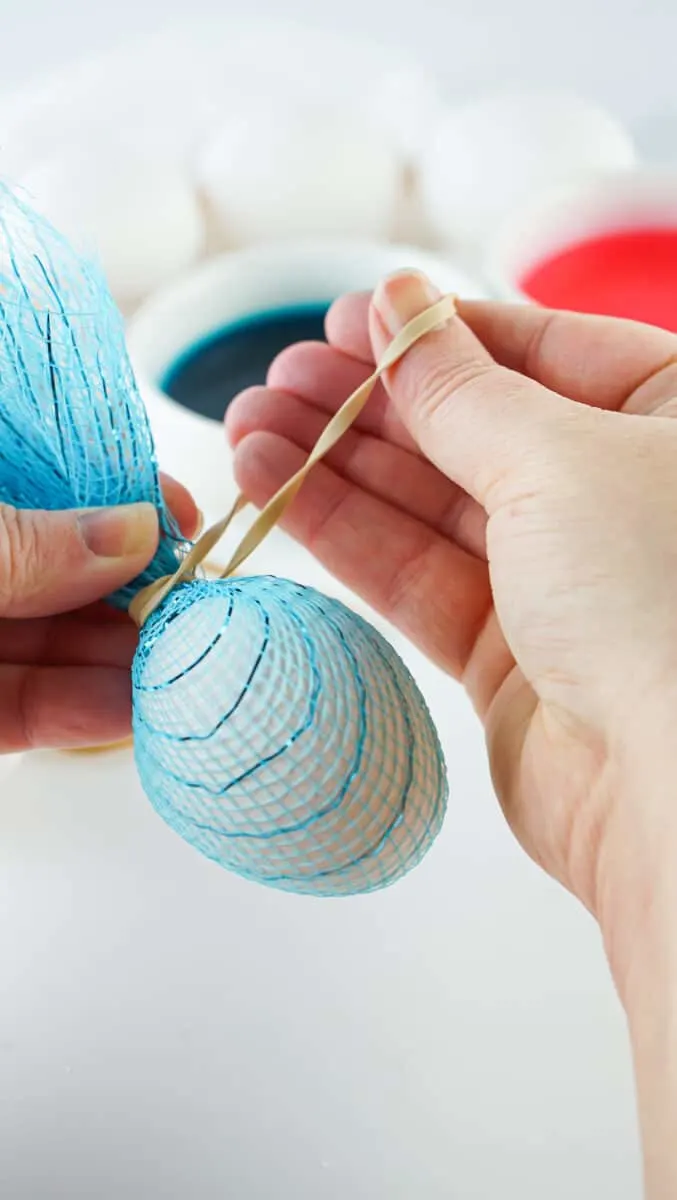 Dip the wrapped egg completely in the dye and leave in for 30 seconds. Don't leave it in any longer.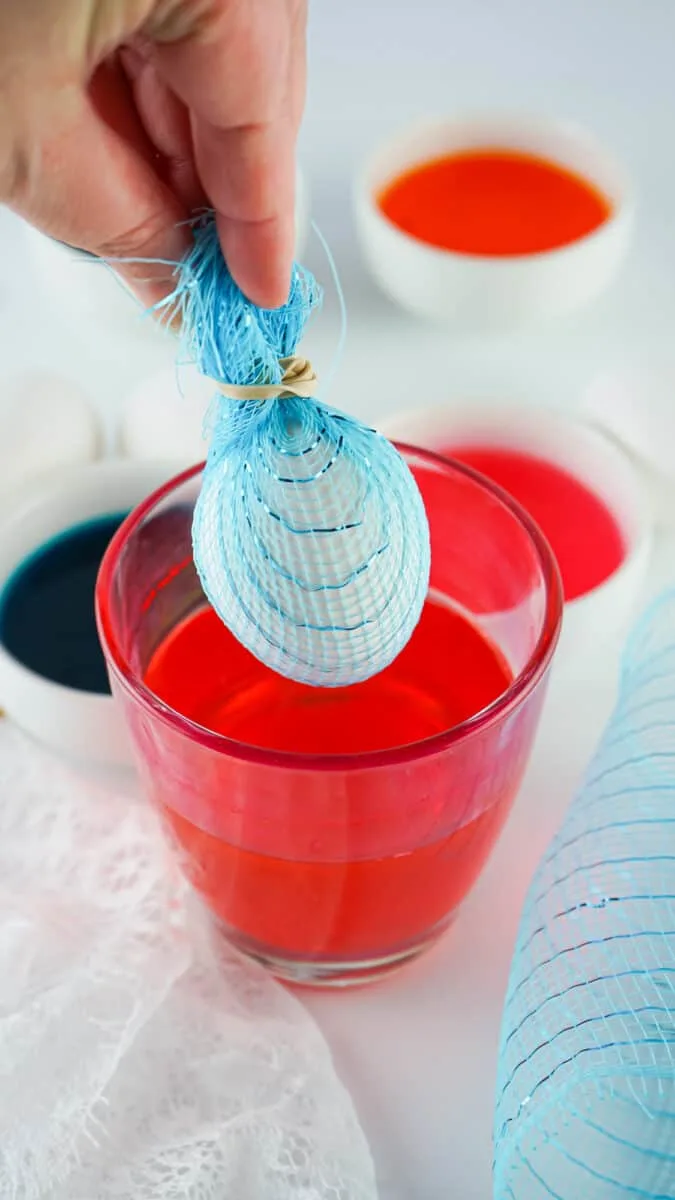 Remove the egg and put on a wire rack or paper towel.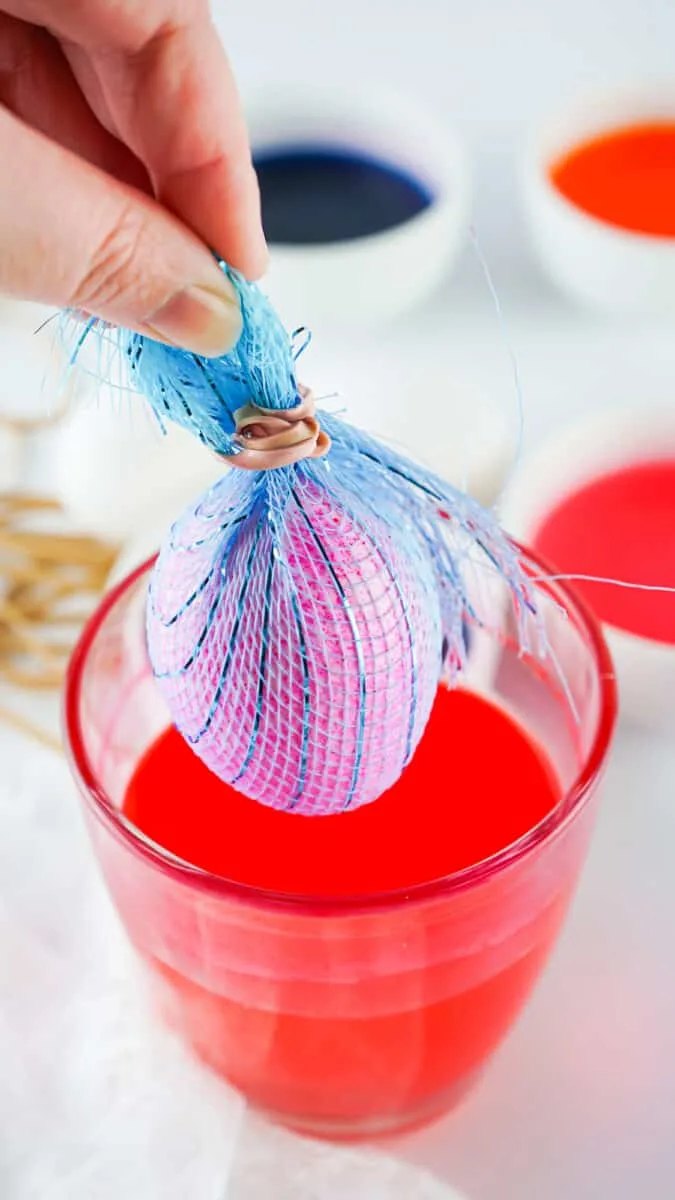 Pat the outside of the egg with a paper towel to dry, but do not remove the fabric.
After drying for about 2 minutes, you can gently cut away the mesh or netting.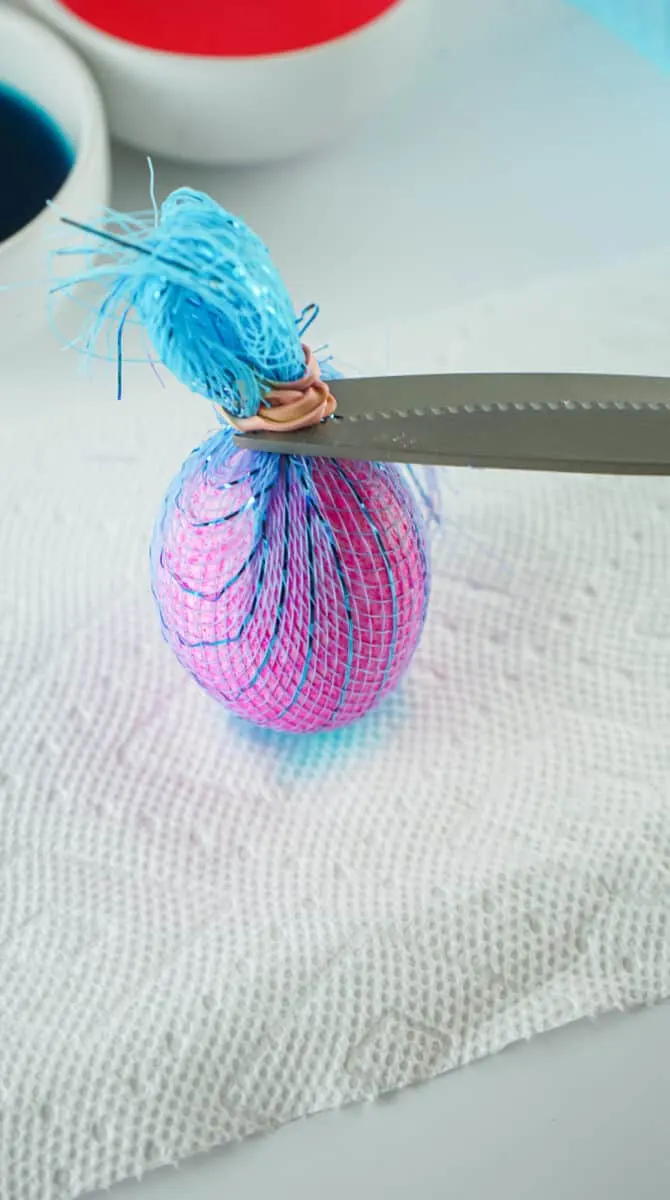 Dry the egg again by gently patting with a paper towel and allow to dry completely.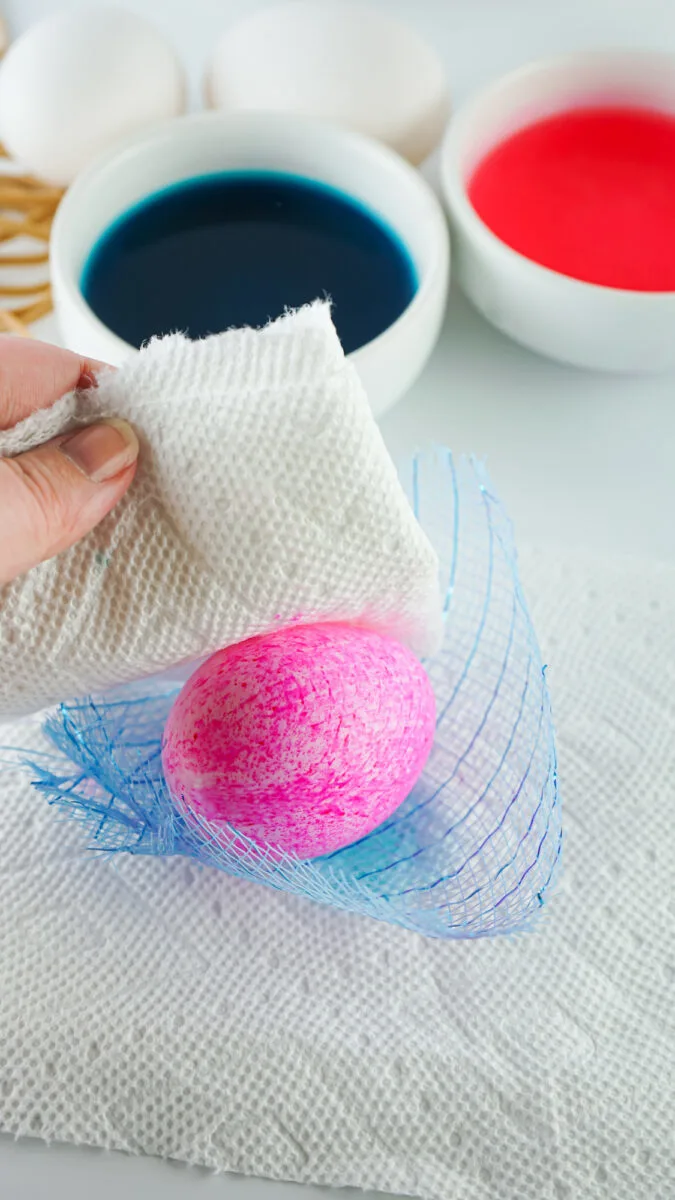 You might also like these mermaid-inspired crafts: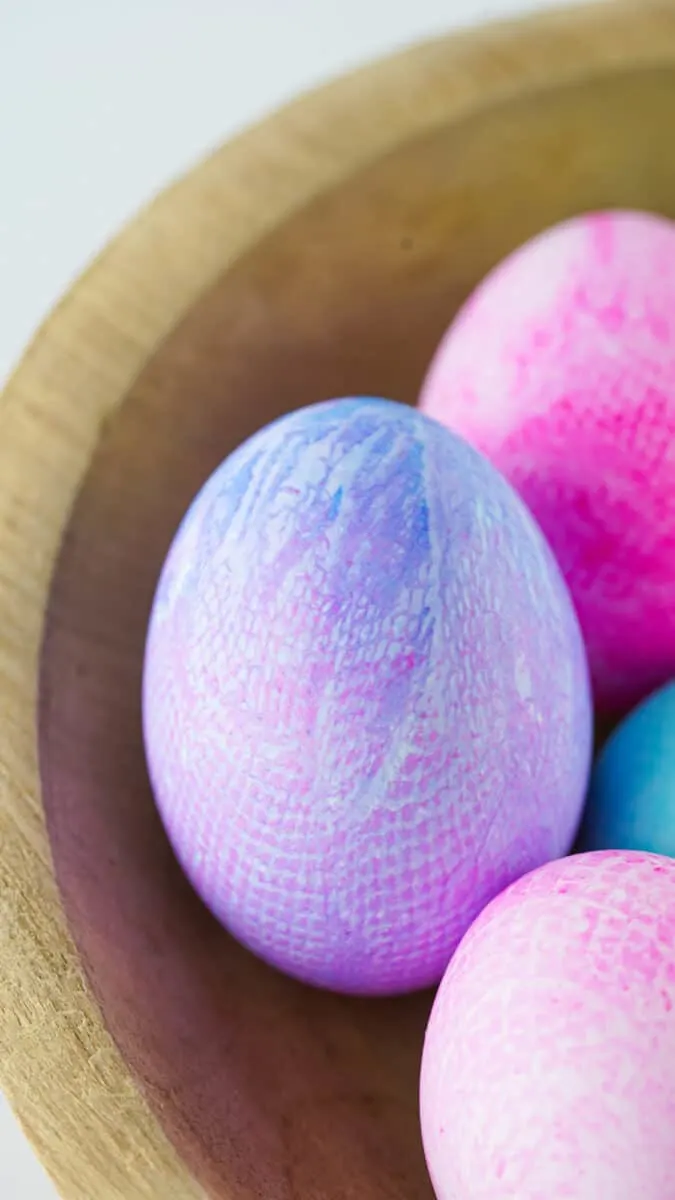 Be sure to see all of our easy Easter crafts for decorating for the holiday!