I love non-traditional ways of coloring Easter eggs, and this rice method for dying eggs is definitely one of my favorites! Using rice and a bag, you can make pretty speckled Easter eggs with items you have at home.
This unique way of coloring eggs with rice does not use vinegar! This is an odor-free way to dye eggs with rice and no vinegar smell.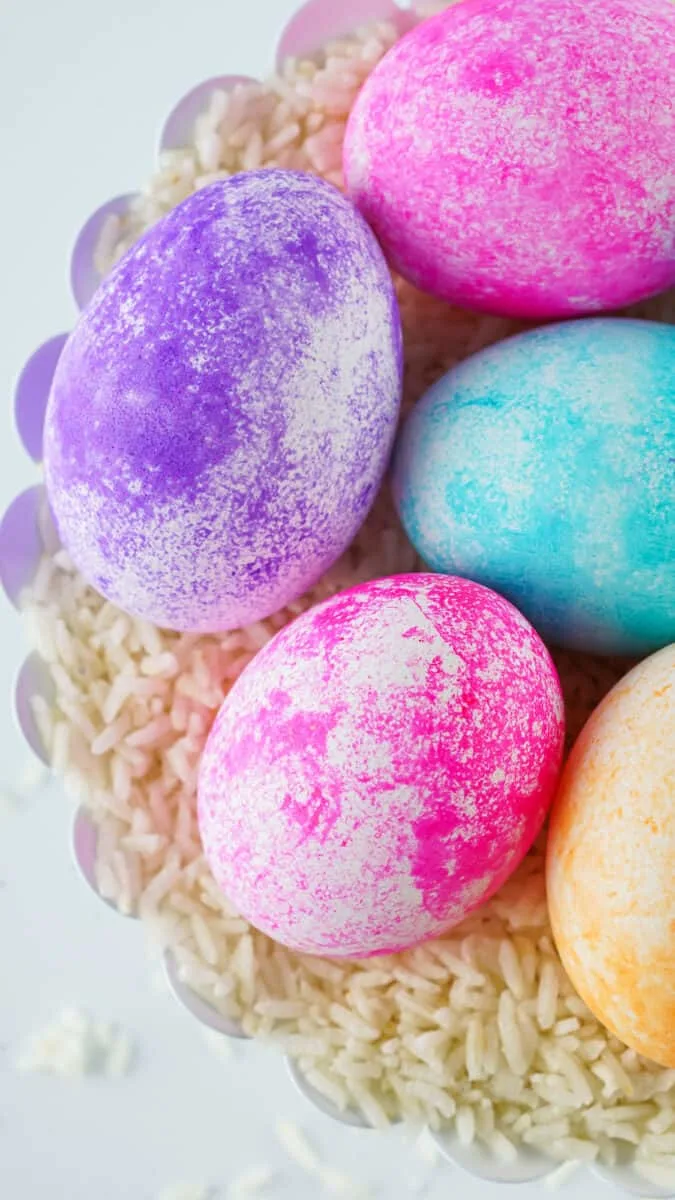 Dyeing Easter eggs with rice is definitely easy and you can do it right now! All of the ingredients that you need are probably in your pantry already, so it's time to start coloring!
Be sure to see all of my unique ways to dye Easter eggs!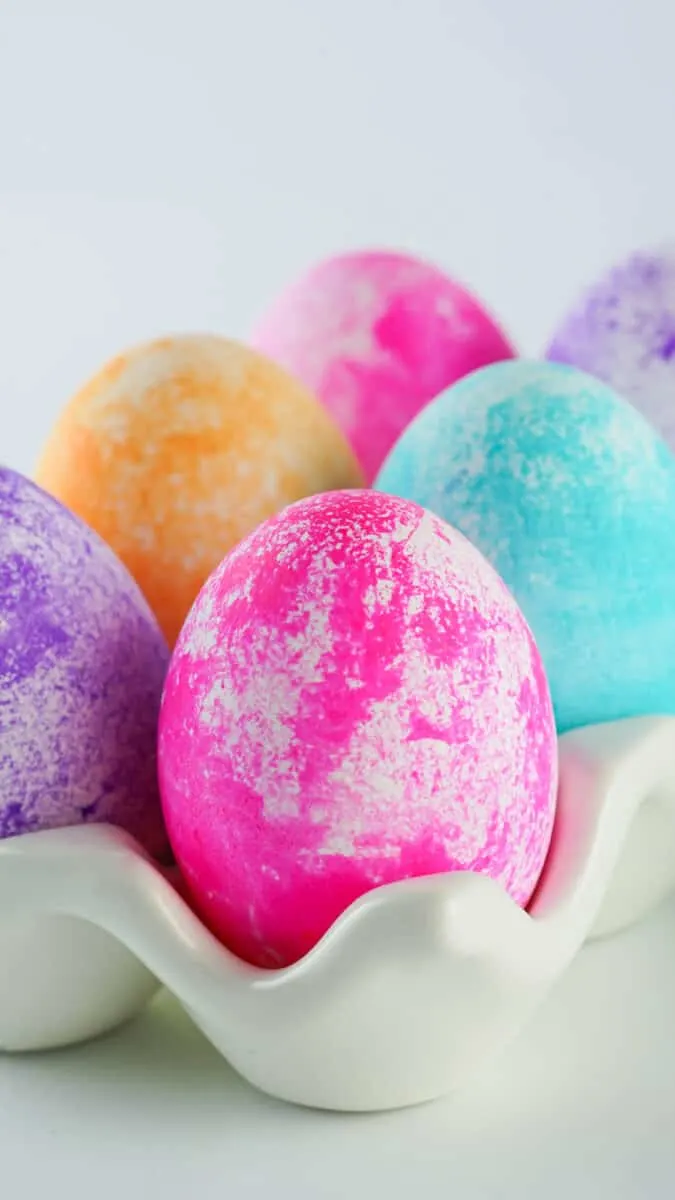 Helpful Tips and Tricks for Egg Coloring with Rice
Any type of rice will work, so use what you have at home or what is cheap.
I found that Minute Rice worked a little better than plain white rice. Brown rice will work, too.
The more rice you add to your bag, the more dye you will need to add.
I used neon food coloring gel dye, but water-based dyes work as well. You may need less coloring with gel dye than the water-based dyes.
This works for all color of eggs, not just white eggs. However, the dye will not be as colorful on brown eggs or farm eggs.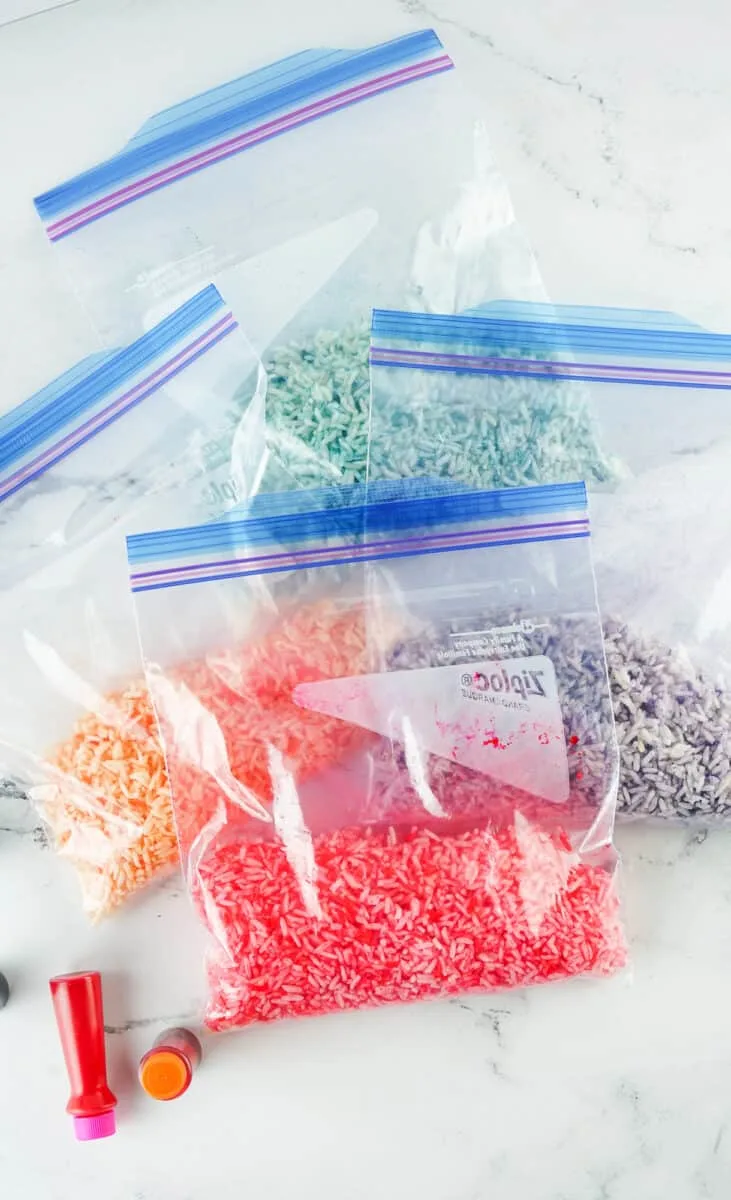 The food coloring dye will only last so long. After one or two eggs, you will probably need to add more food coloring to the rice for a vibrant color.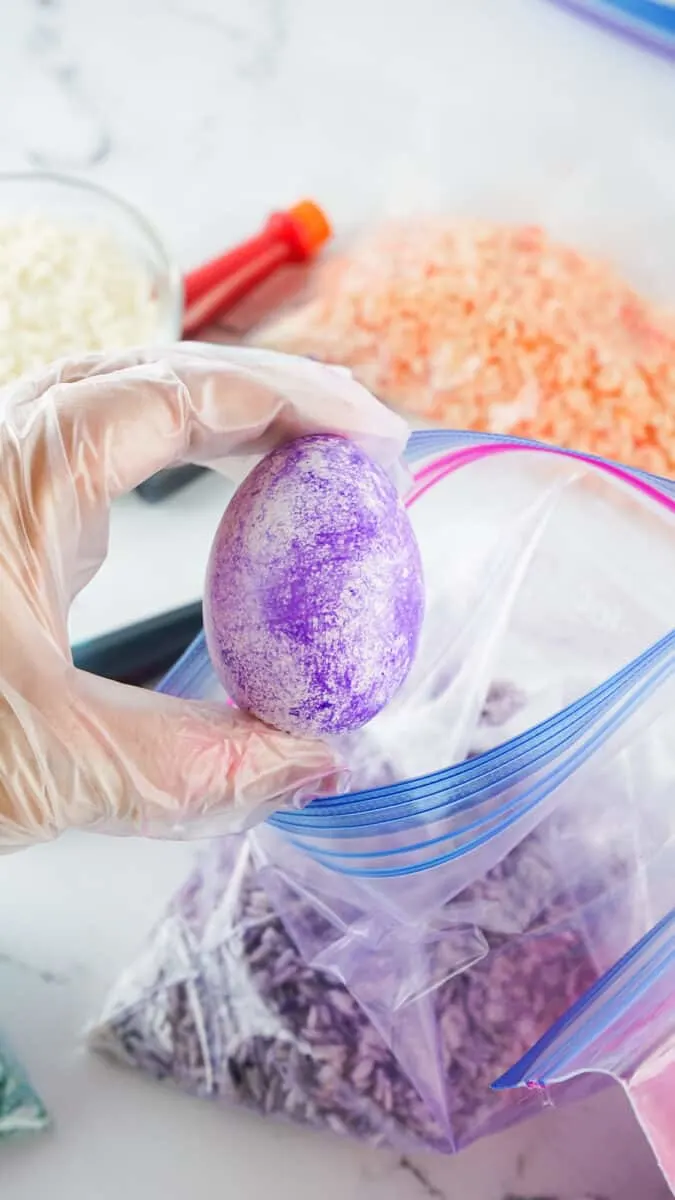 Other Fun Ways to Color Easter Eggs:
Best Method for Dying Eggs with Rice
Prep Time: 5 Minutes | Dry Time: 2 Hours
Ingredients
Directions
You will want to decide how many colors you want to make. You will need one bag for each color.
If you would like to wear gloves to protect your hands from the dye, put them on now.
Put about a cup of rice in each plastic bag. The amount doesn't have to be perfect, but about a cup will work. One cup of rice will take up about 1/4 of a quart-size plastic zip-top bag.
In each plastic bag, put four drops of food coloring on top of the rice.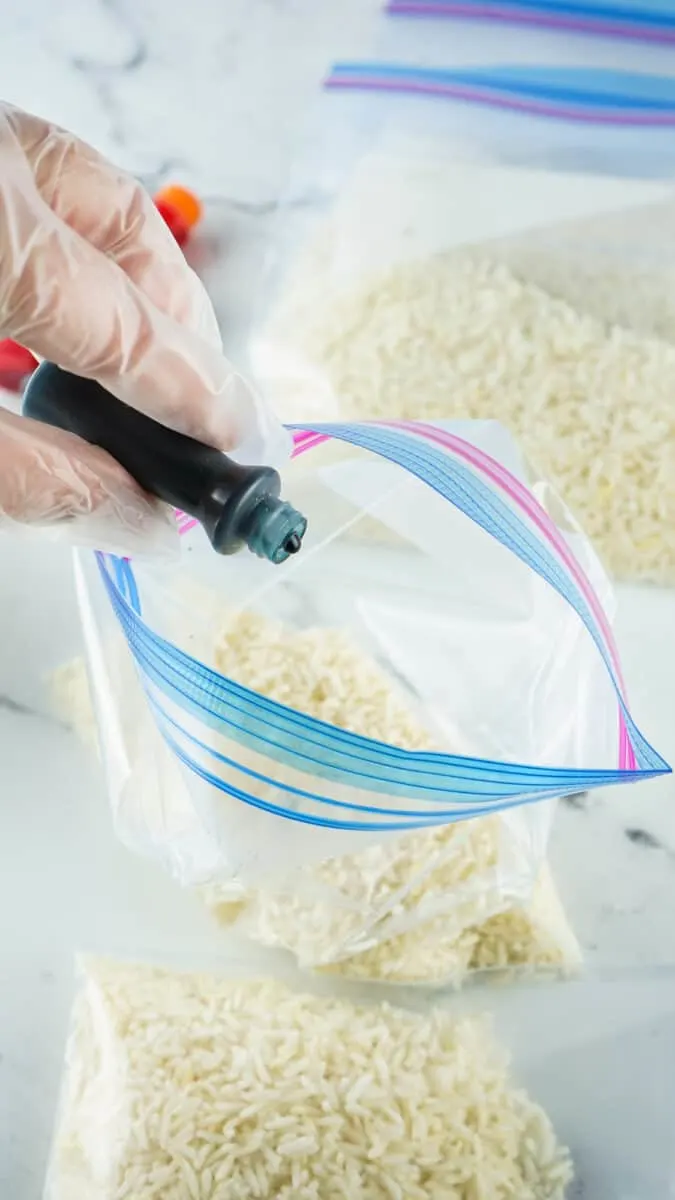 Close the zip-top plastic baggie. You will want to squeeze out as much air as possible before zipping closed. Then, squish the rice and food coloring around inside the bag with your hands, massaging the rice with the dye until all of the rice is covered.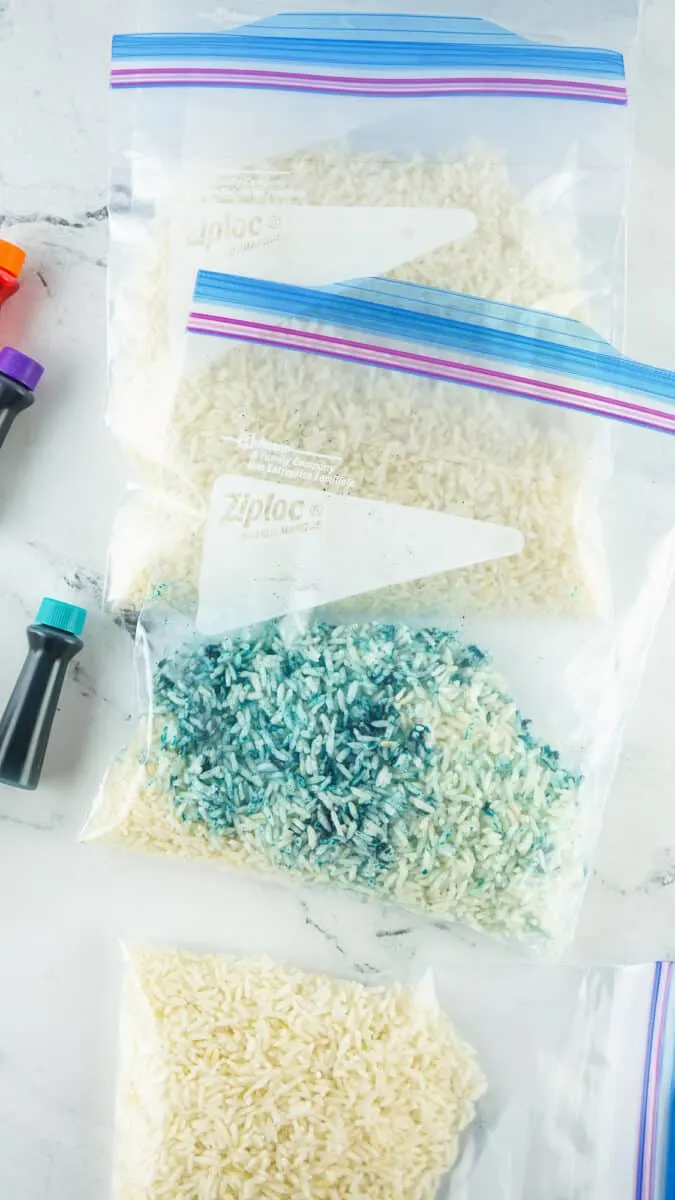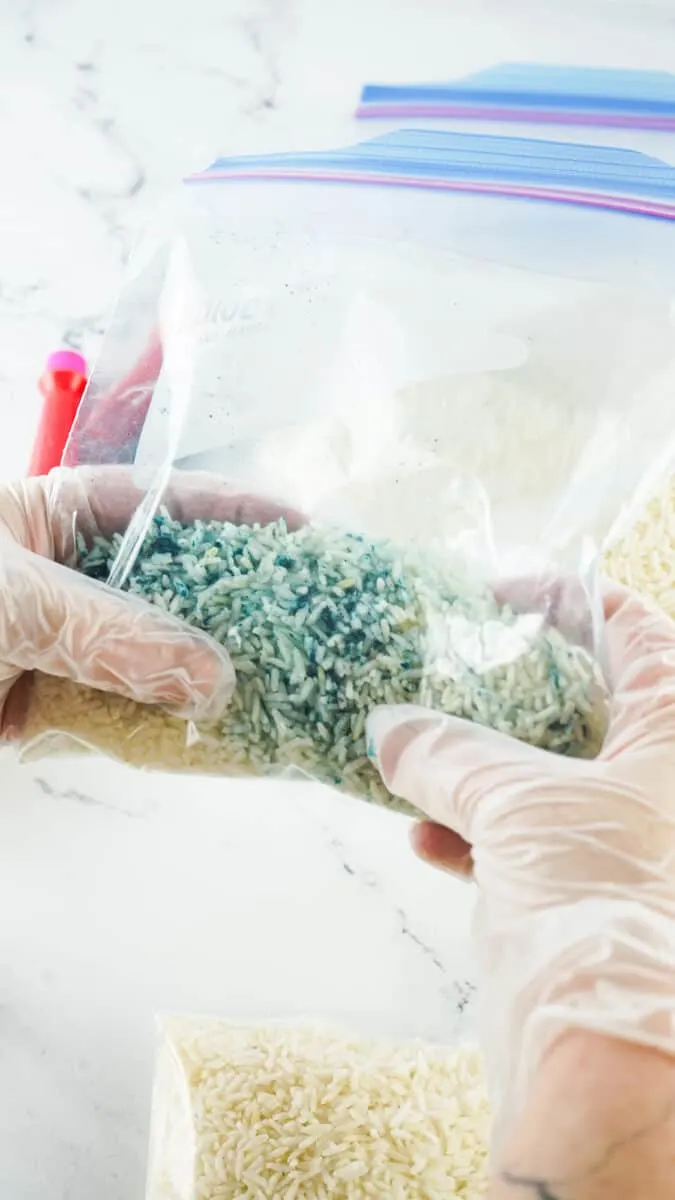 Open up a bag and put in a dry hard boiled egg.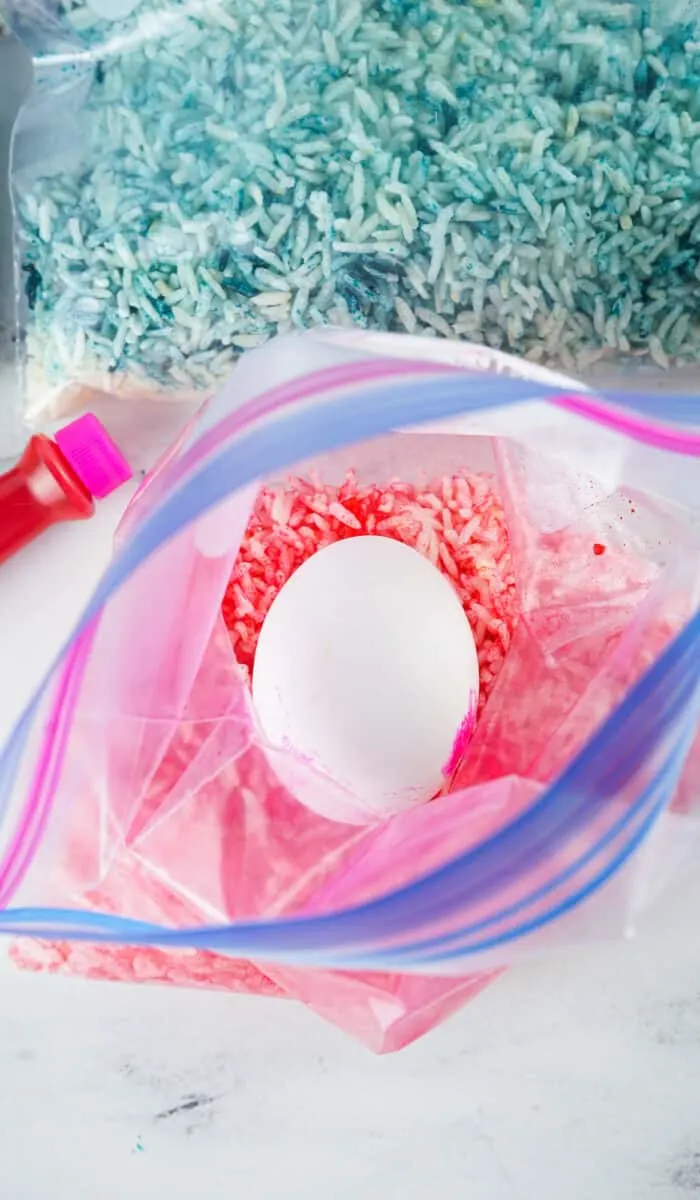 Seal the bag again with the egg inside, gently removing as much air as you can before zipping closed. Then, carefully move the egg around in the colored rice until you get a speckled color that you like.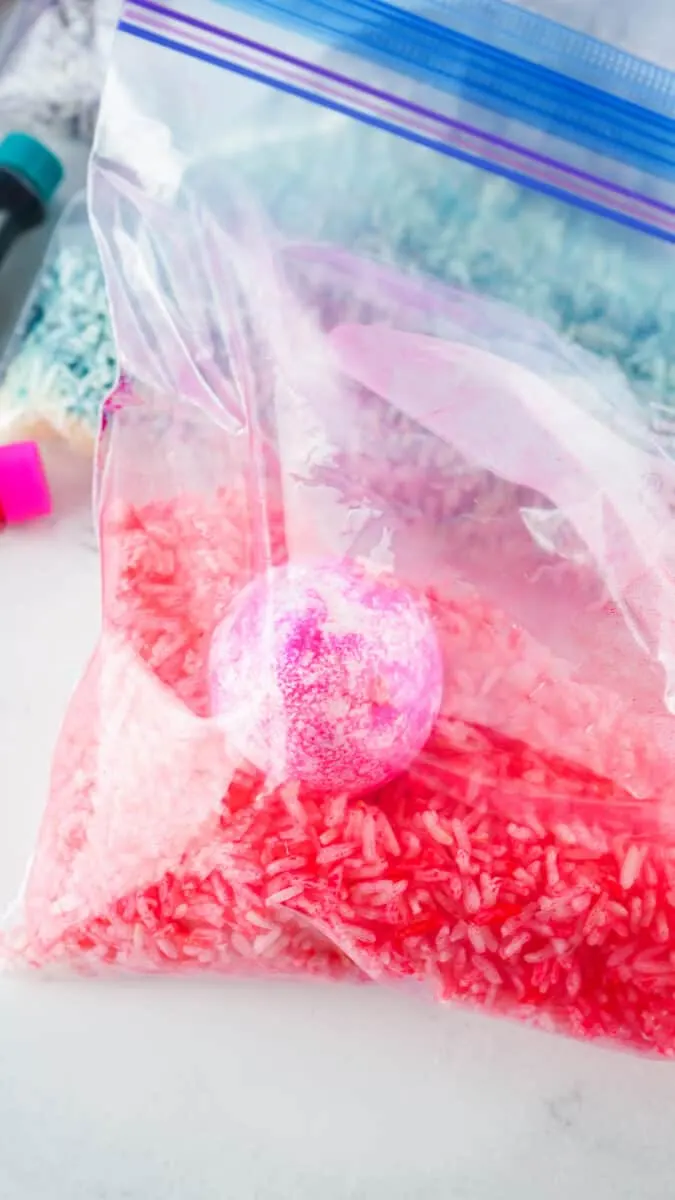 Remove the egg from the bag and set on a wire rack to dry.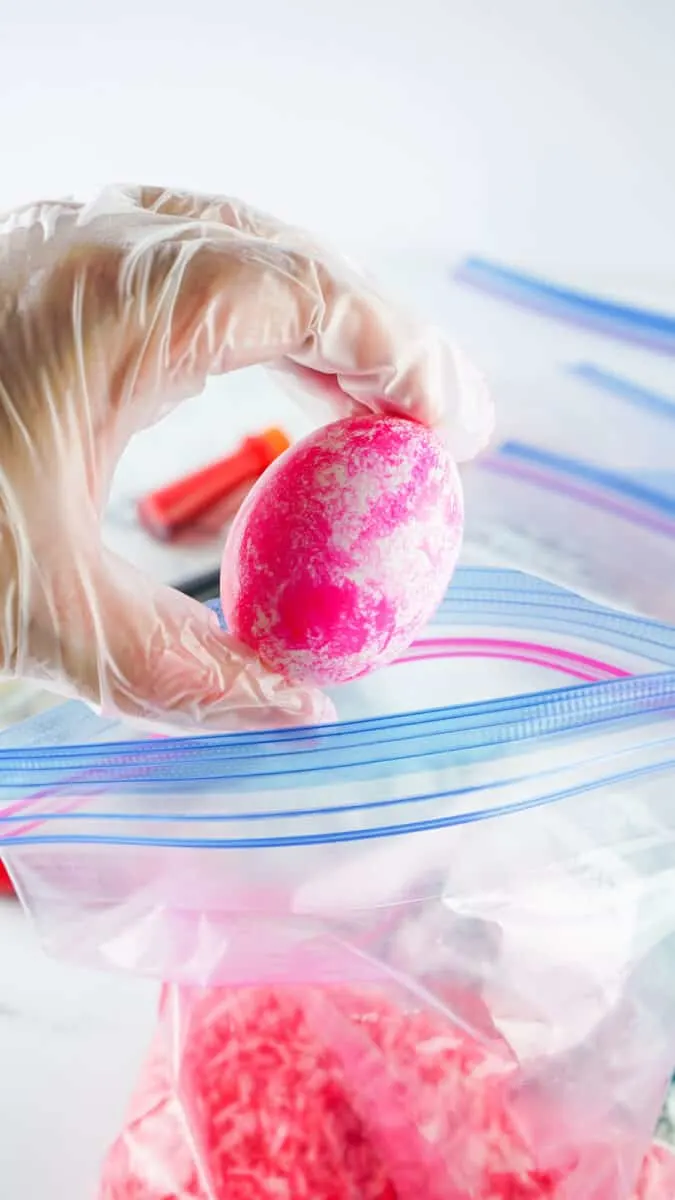 If you would like, you could add a speckled egg to another different color of rice for a two-toned look. I suggest starting with the darker color of dye first, then add on lighter colors with the rice dyeing method.
Related Post: How to Make Mermaid Eggs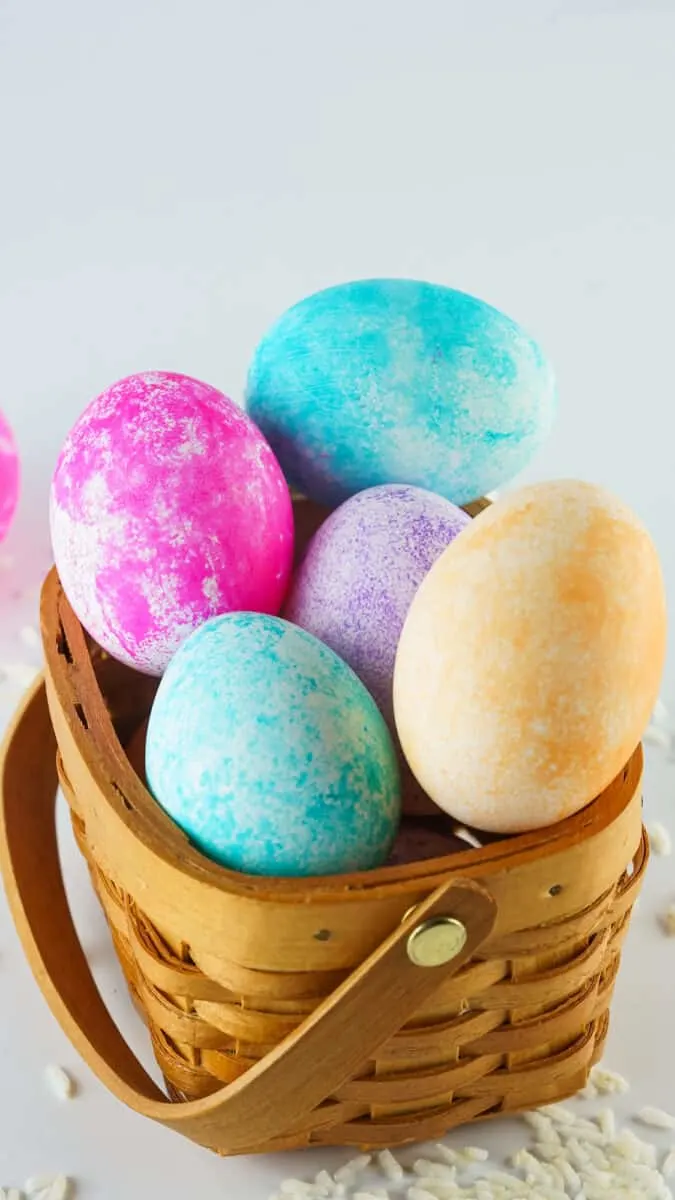 What Can I Do with the Leftover Colored Rice?
I hate to waste anything, and this dyed rice is no exception.
You could use the different colors of rice to add to a glass vase as a pretty vase filler. Or layer the colors in a glass jar for a pretty look.
This Easter egg coloring method does use food-safe ingredients, so you could make the rice afterwards if you'd like. It would be quite colorful and could dye your pot or dishes, but if you really don't want anything to go to waste, try making colored rice!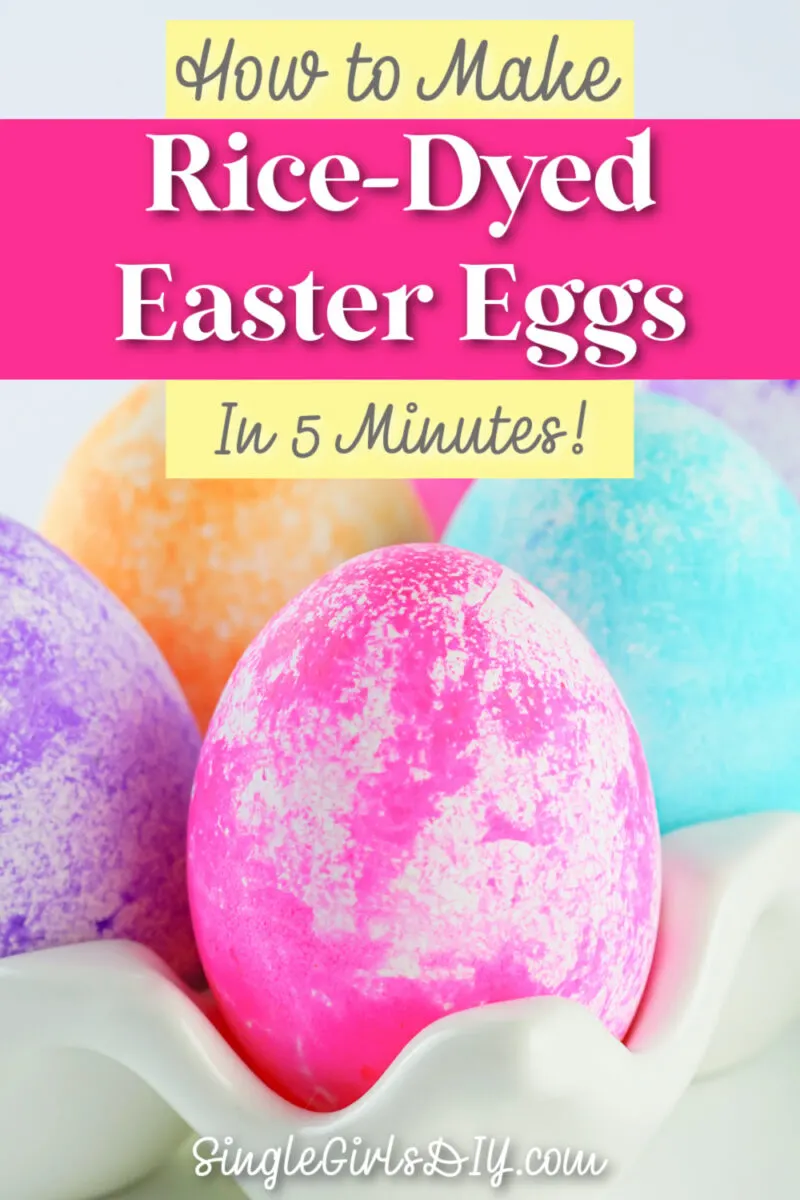 ---
If you like this easy Easter DIY, then be sure to see all of our fun Easter crafts.