If you would like to tint mason jars to have a gorgeous stained glass look, then you are going to be thrilled with these simple DIY sea glass mason jars!
This DIY craft does not use expensive sea glass paint or Mod Podge. And you don't have to bake the jars, either!
All you need is glue, food coloring and clean glass jars. You probably already have that at home right now! So why not get started making these tinted mason jars today?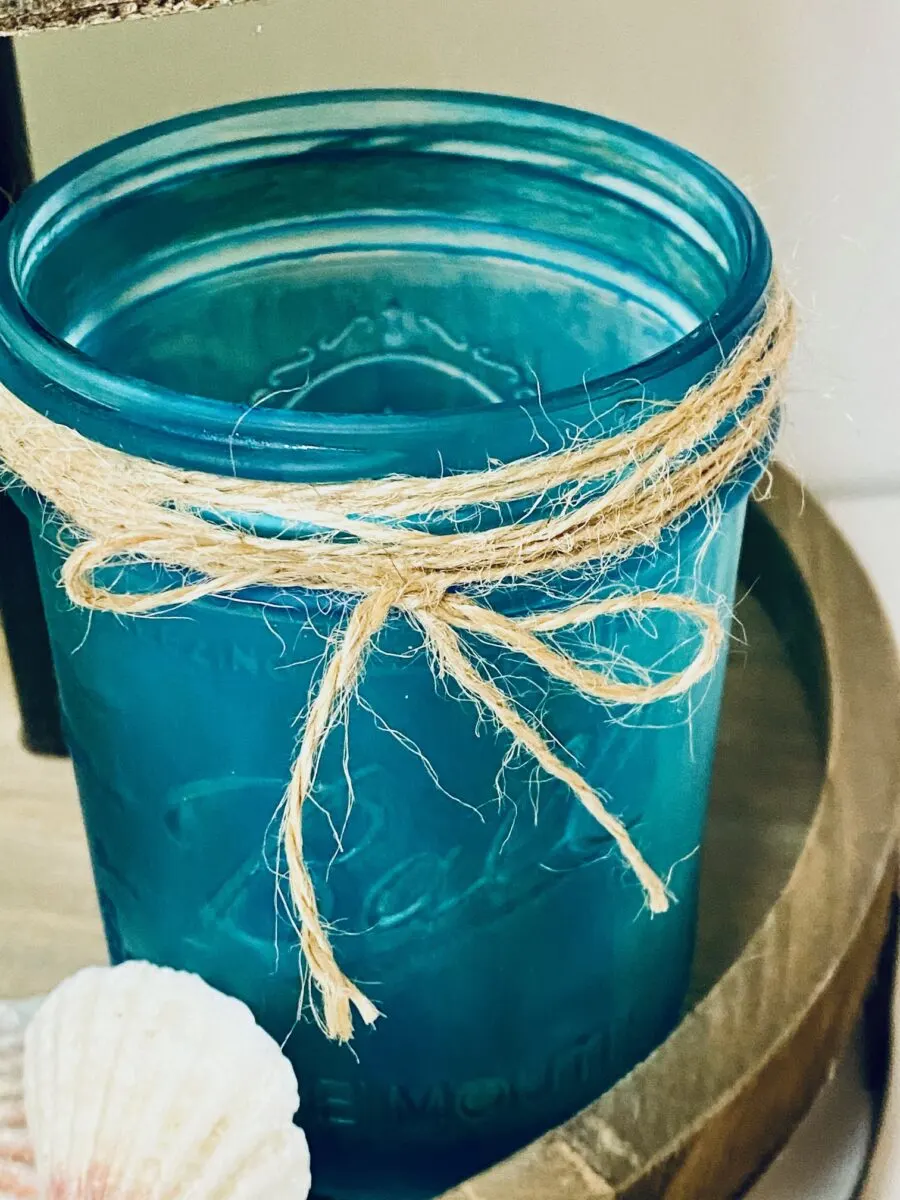 How to Use Colored Glass Jars
These gorgeous painted glass jars are perfect to add a touch of the beach to your home. Check out my nail polish-painted seashells for more beach decor!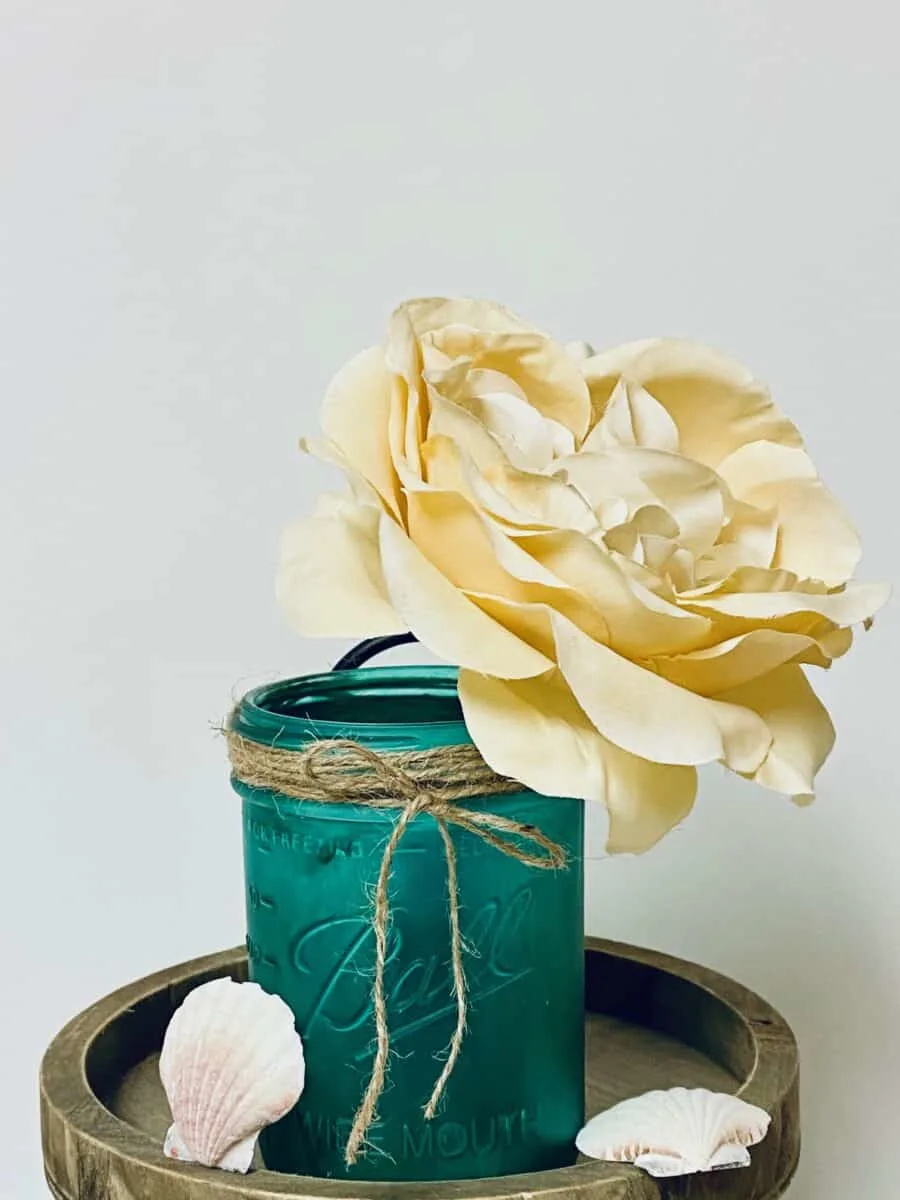 The stained glass look looks elegant whether you are going for a coastal vibe or a modern stained glass look.
Just like with any mason jars, these tinted glass jars work in a variety of ways, such as:
Flower vase
Makeup brush holder
Organize craft supplies
Desk organizer
Styled on a tiered tray (make these DIY wooden pedestals for height on the tray)
Filled with wrapped candies as a gift
Do not use these mason jars to store food, or put them in the dishwasher.
If you like mason jar crafts, be sure to check out my tutorial on how to chalk paint mason jars, and these fun striped mason jars. And how to use chicken wire and a mason jar to make a stylish makeup brush holder.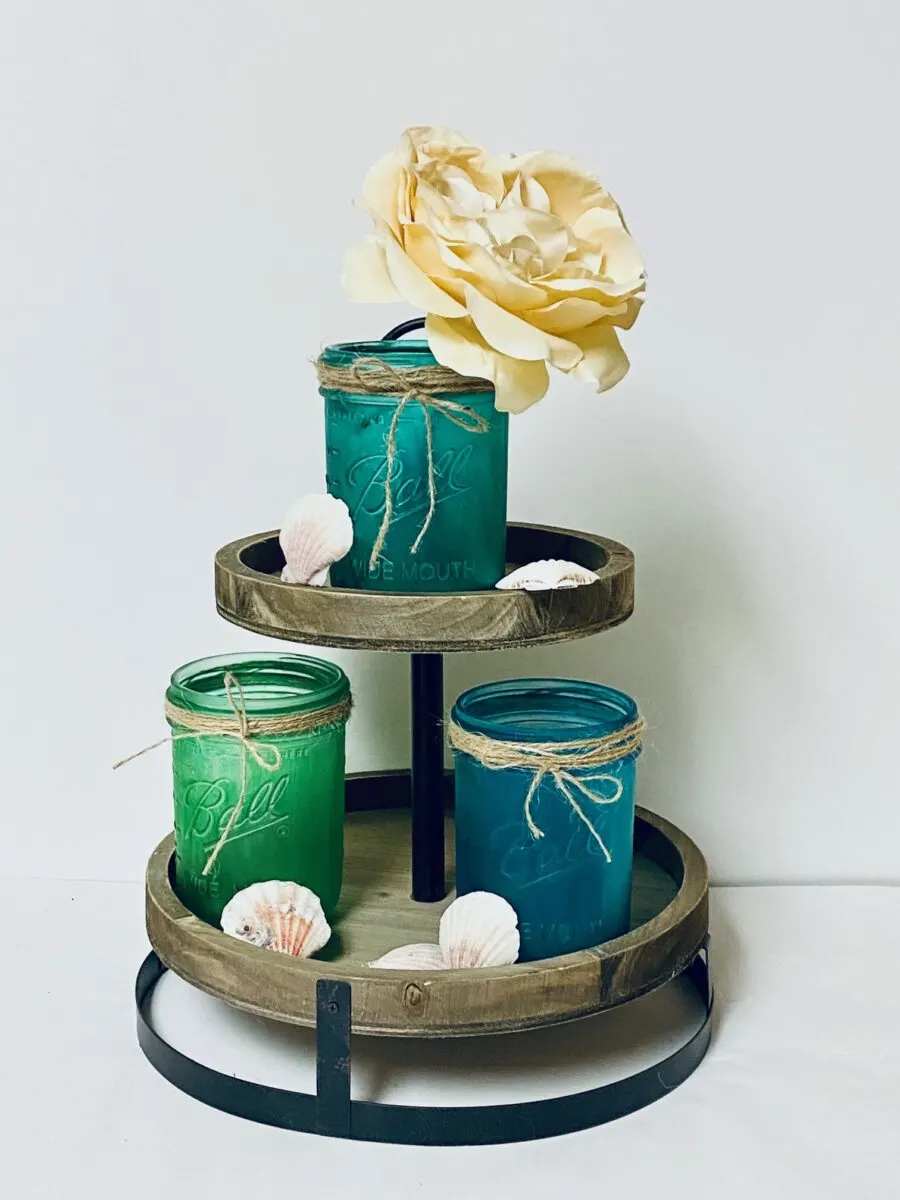 I made three jars in three different colors. You can choose as many or as few colors as you'd like. I chose classic sea glass colors of bright green, dark blue and teal.
This would also be pretty if you tinted the jars red or pink. That would be perfect for Valentines' Day!
How to Tint Mason Jars to Look Like Sea Glass
Supplies
Glass Mason Jars (clean and dry)
White Glue (Elmer's School Glue is fine)
Jute Twine (optional)
Paint brush
Scissors
Paper Plate
Wooden skewer, toothpick or popsicle stick
Instructions
Step 1
For three different colors, pour glue onto 3 sections of a paper plate. Want just one color? Then pour just one bigger amount of glue.
Step 2
Next, add food coloring to the glue. These are the tint ratios that I used for mine:
Blue: 5 drops of blue food coloring
Green: 5 drops of green food coloring
Teal: 5 drops each of blue and green food coloring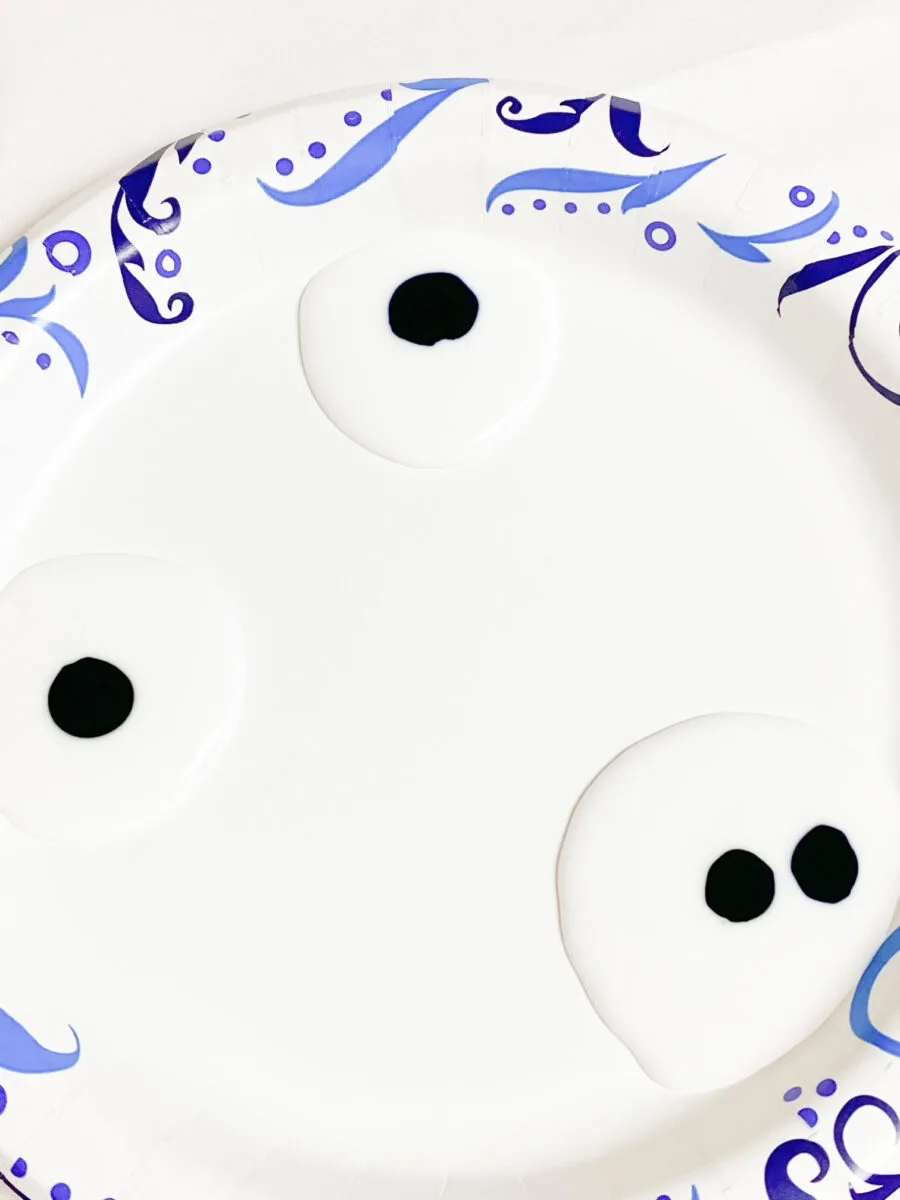 Mix the food coloring into the glue with a skewer or stick until thoroughly mixed together.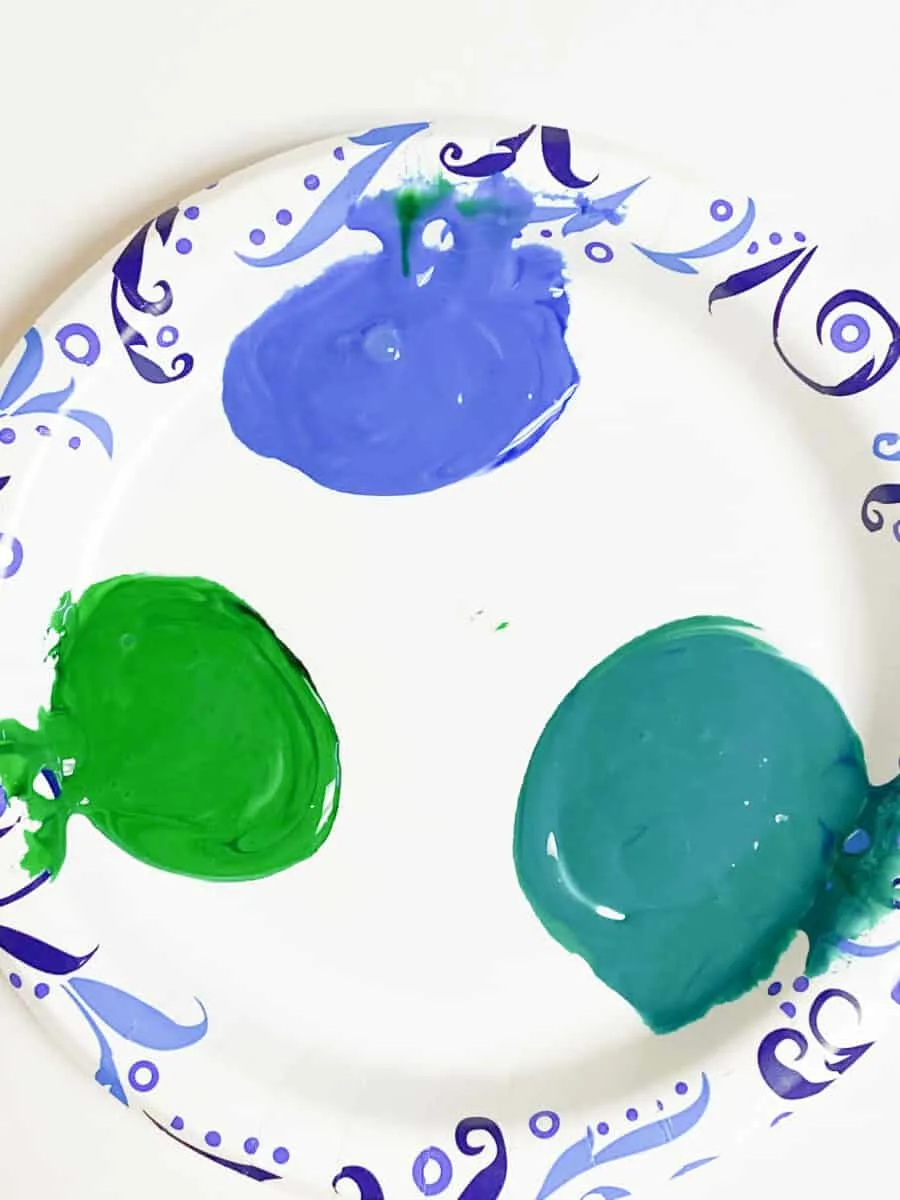 Step 3
Apply a layer of each color to each jar with the paint brush.
Once completely dry, you can apply another coat if you want the color to be darker.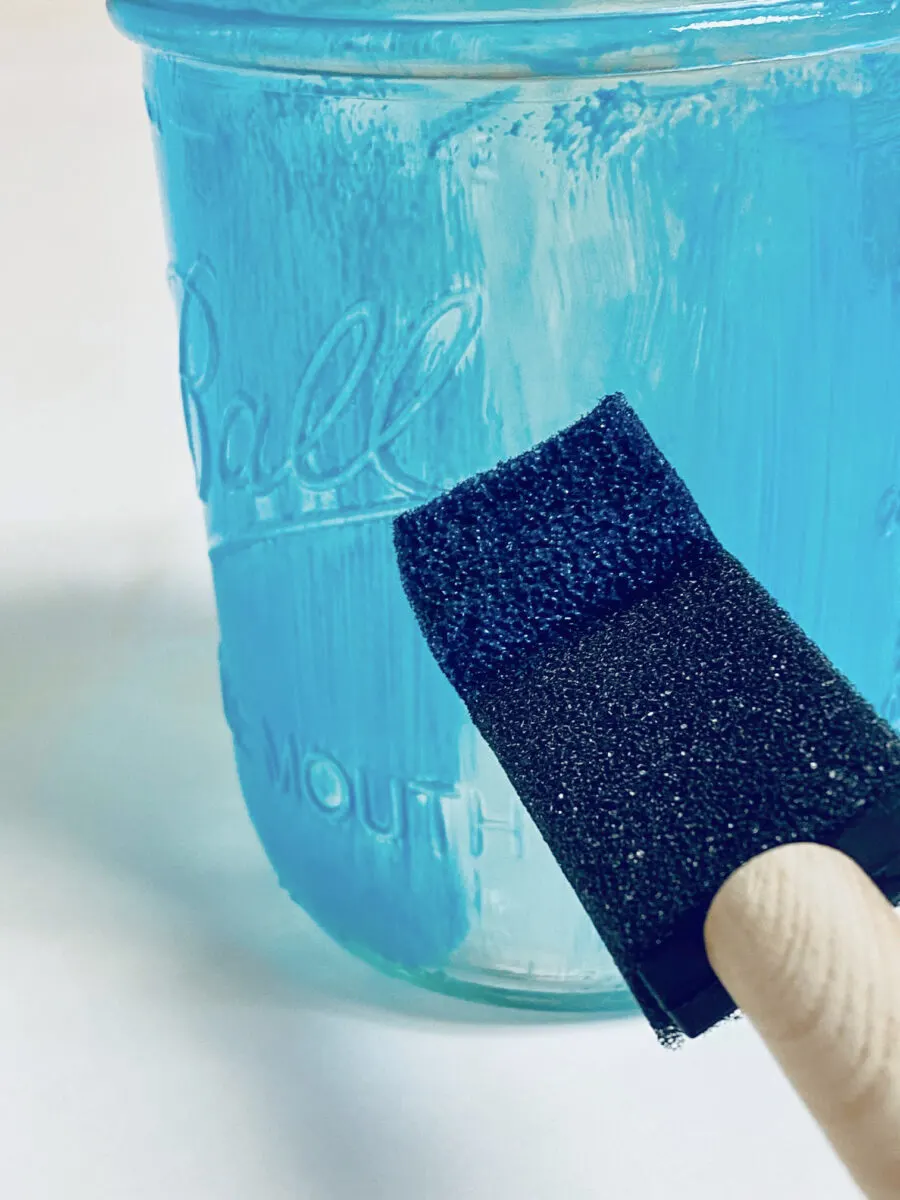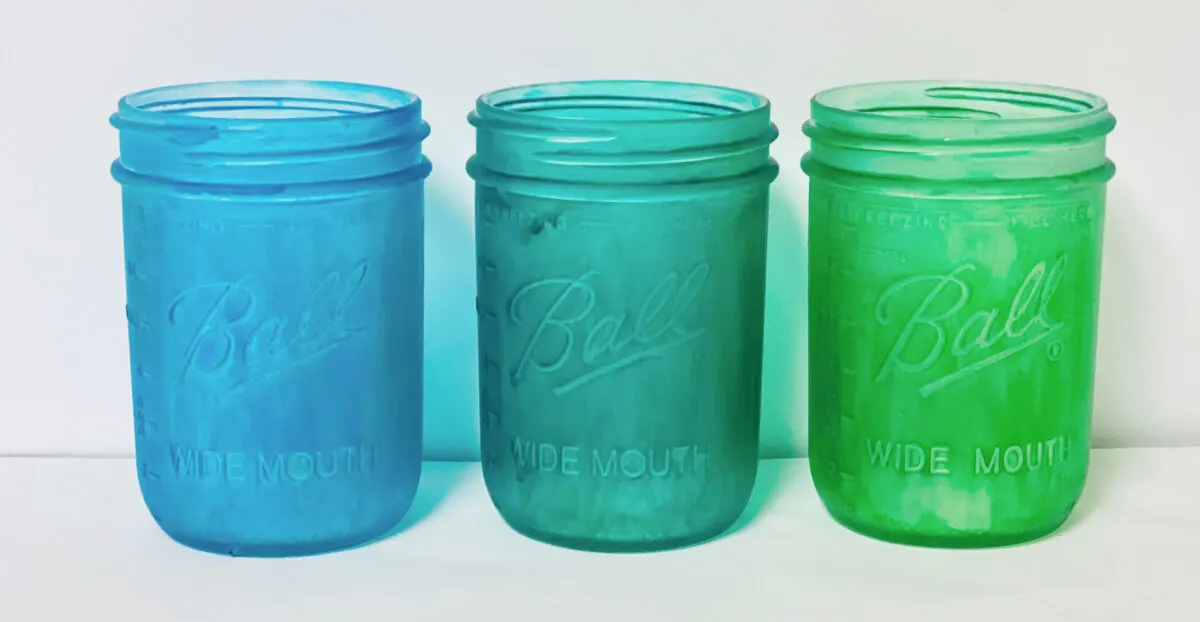 Step 4
Wrap a piece of twine around the top of the mason jar and tie into a bow, if desired.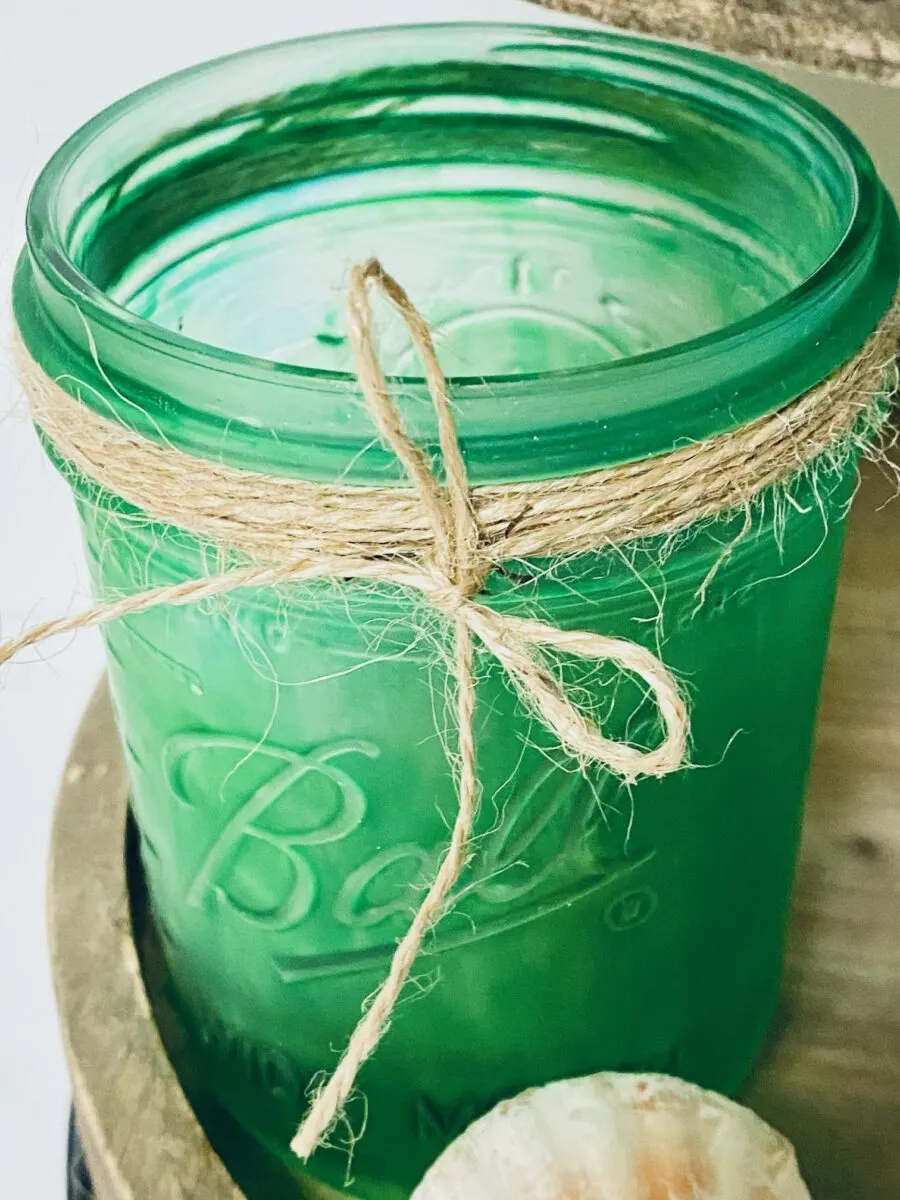 FAQs
Can I Wash These Tinted Jars?
Because these are not baked and use a water-based glue, do not hand wash these jars or put in a dishwasher. Washing the jars will remove the tint.
Do I Paint the Inside or Outside of the Glass Jars?
You can paint either inside or outside the jar. If you intend on using the mason jar as a flower vase, paint only the outside.
Can I Use Any Clear Glass Jar to Paint Like Sea Glass?
Yes, you can! Any glass jar will work, such as spaghetti jars, baby food jars, glass yogurt jars, etc.
Could I Use Mod Podge?
Yes, if you wanted to substitute Mod Podge for the glue, you can.
---
If you like easy crafts, you're in the right place! Check out these super simple craft ideas: