Add a touch of glam to your holiday decorations with these easy DIY glitter Easter eggs!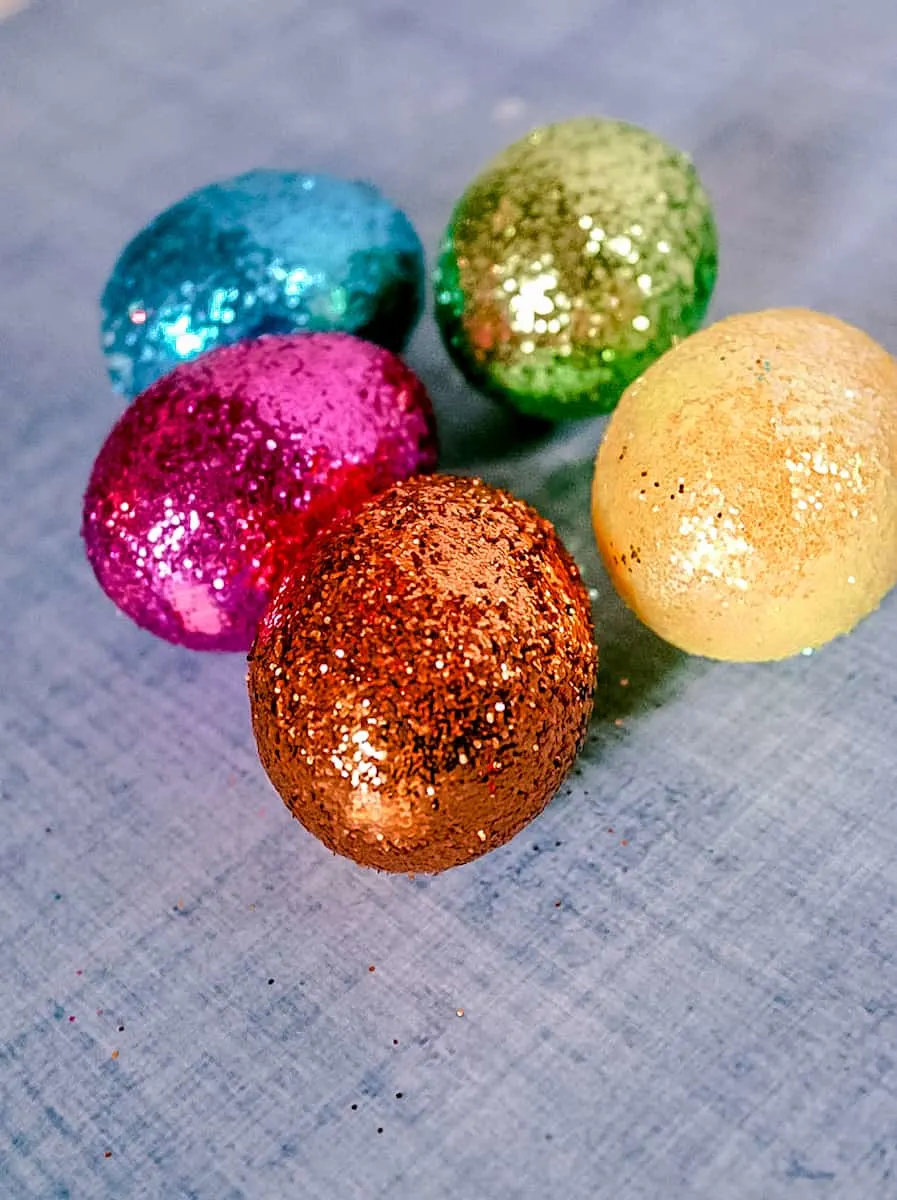 Can you ever have enough glitter? I think not!
Which is why these glittery Easter eggs are so much fun to make.
I did try this project with real eggs first. And it did work great. So you can use them on Easter eggs for your basket.
However, I'd recommend using wooden eggs (or another reusable egg such as these inexpensive styrofoam eggs). Especially because the glitter got everywhere! And you don't want to eat glitter, unless it is edible glitter (like these gorgeous glitters).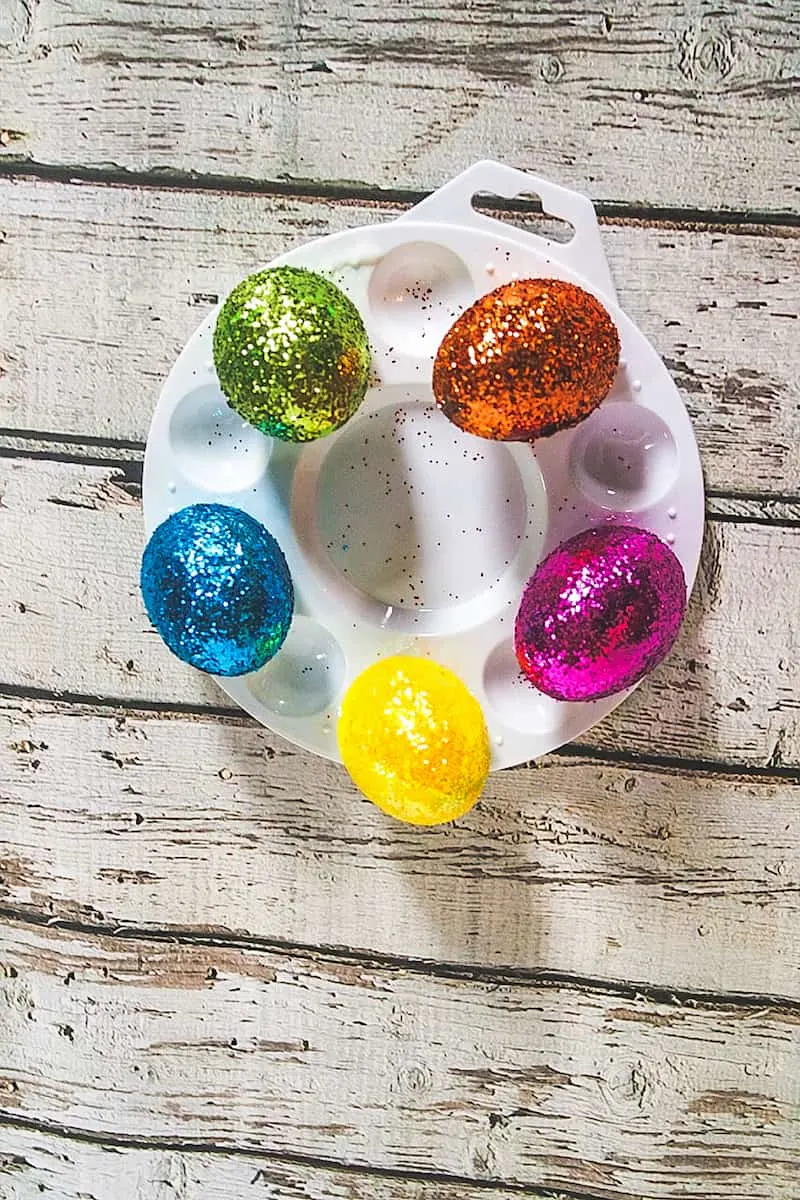 Related Posts: See our easy Marbled Easter Eggs and Tissue Paper Easter eggs, too!
How to Make Glitter Easter Eggs
Supplies
Eggs, either hard boiled, wooden eggs or styrofoam eggs
Acrylic paint
Brush
Glitter
Plastic cups (one cup for each color of glitter used)
Mod Podge or White Elmer's Glue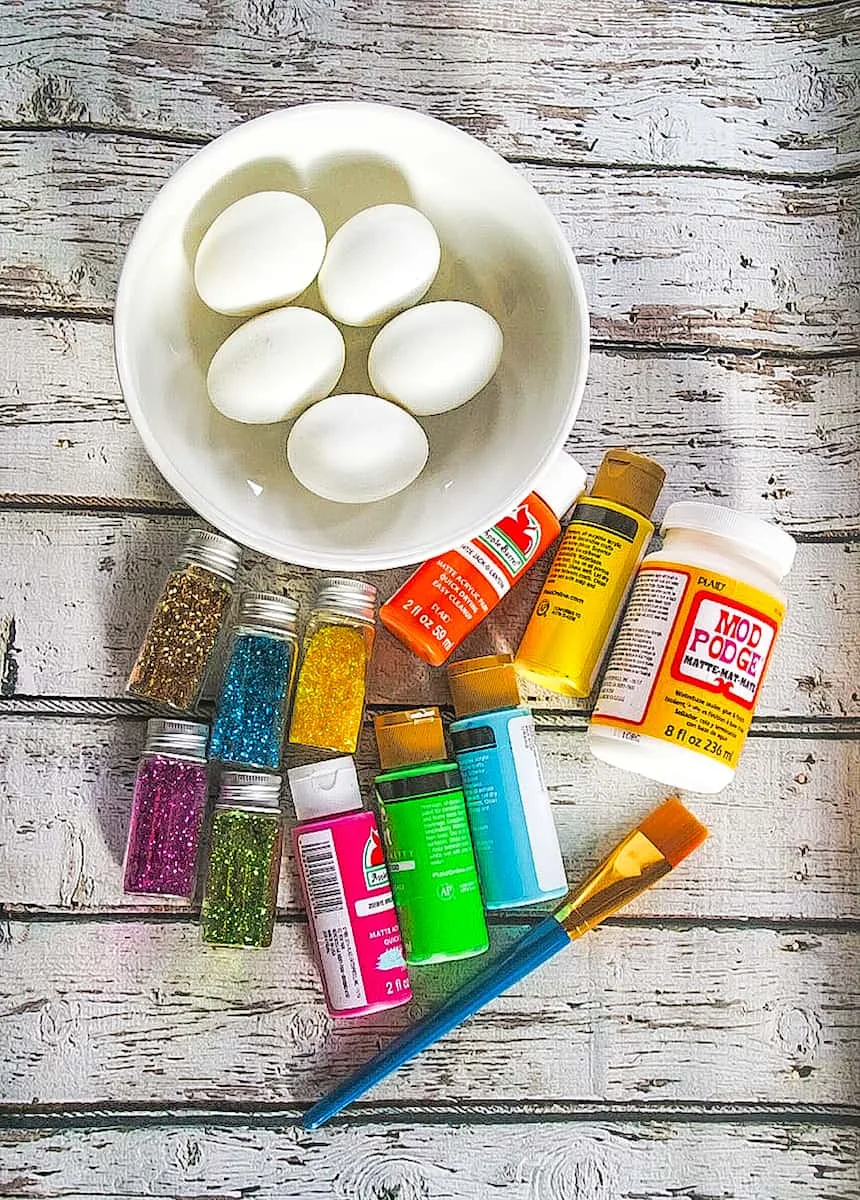 Instructions
Step 1:
Paint each egg in the color of your choosing. Make sure that the entire egg is coated. Let dry completely.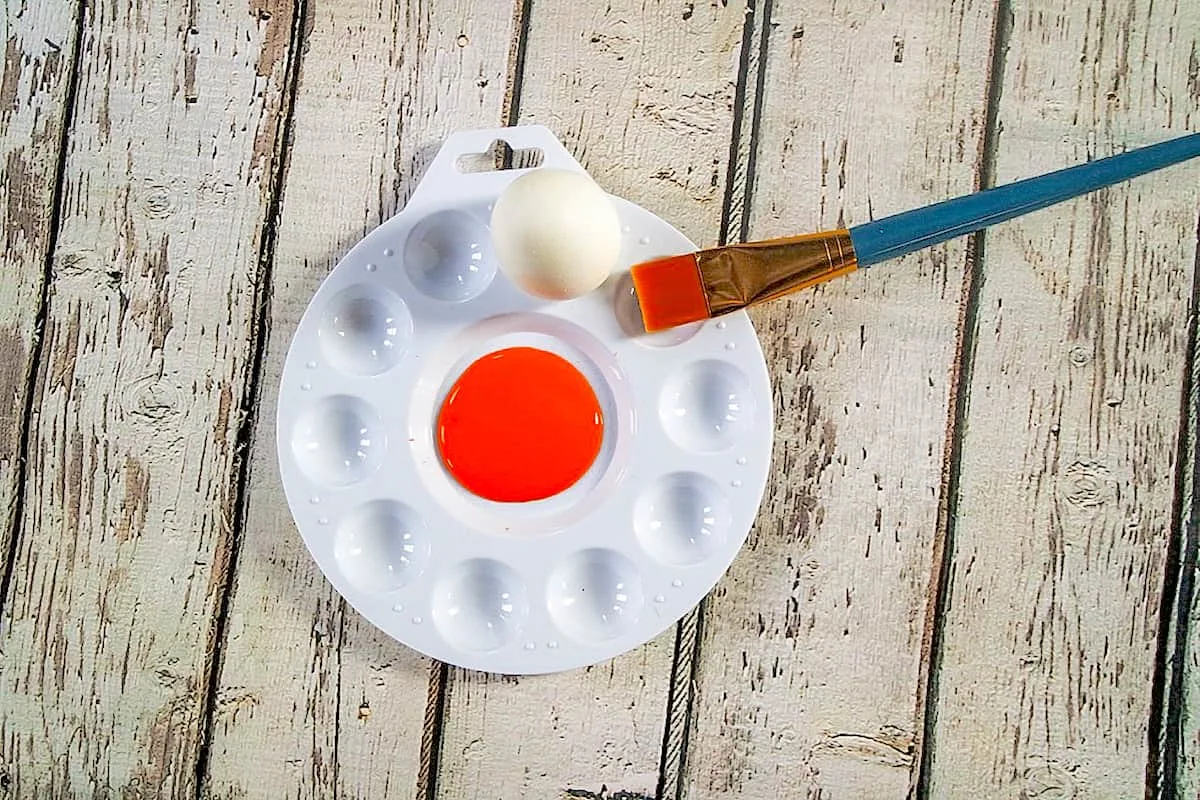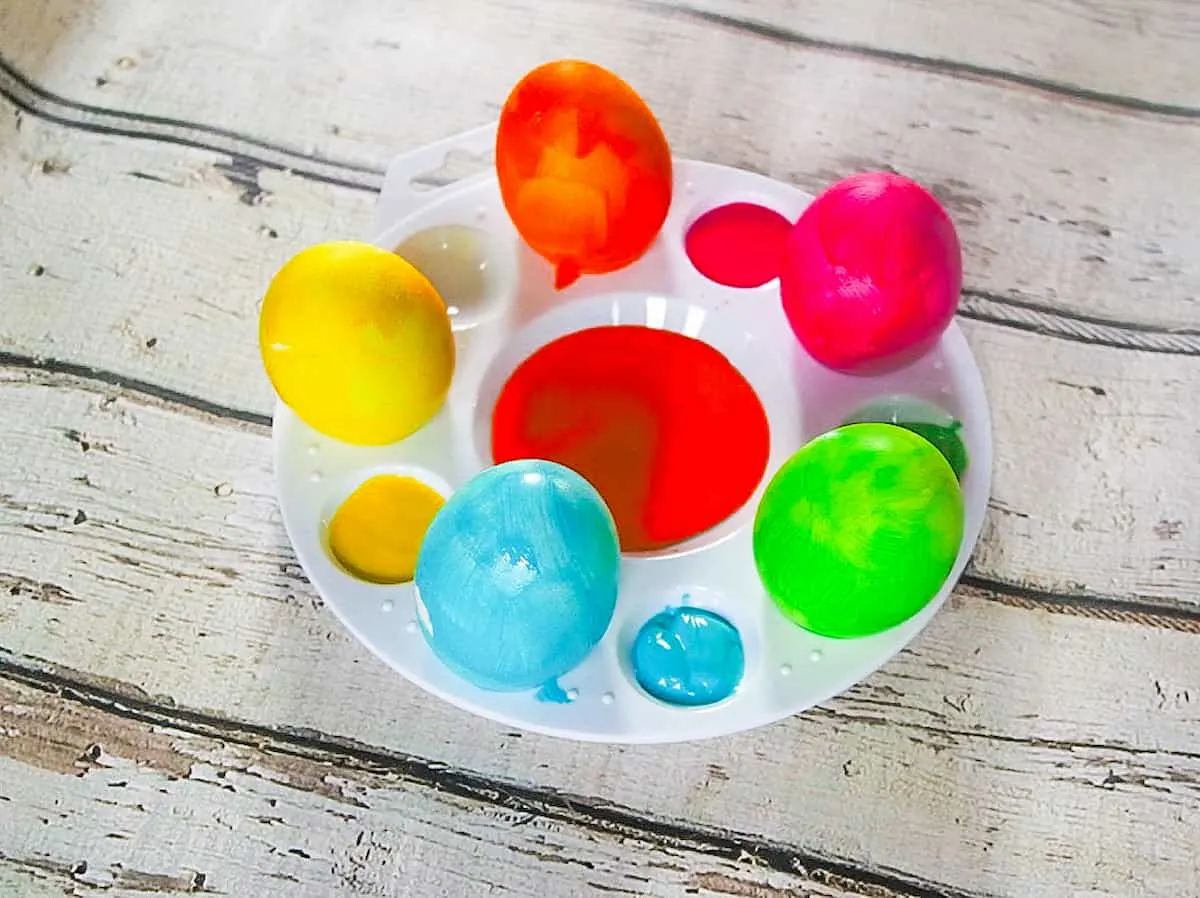 Step 2:
Put the glitter in a plastic cup.
Step 3:
Using a brush, apply a thick coat of Mod Podge over the entire egg.
Step 4:
Put your egg into the plastic cup with the glitter. Gently shake the cup around to coat the egg. You can also pour the glitter over the egg, or take a spoon and try to spoon the glitter over the egg, too.
Once completely coated, allow the eggs to dry for 1 hour.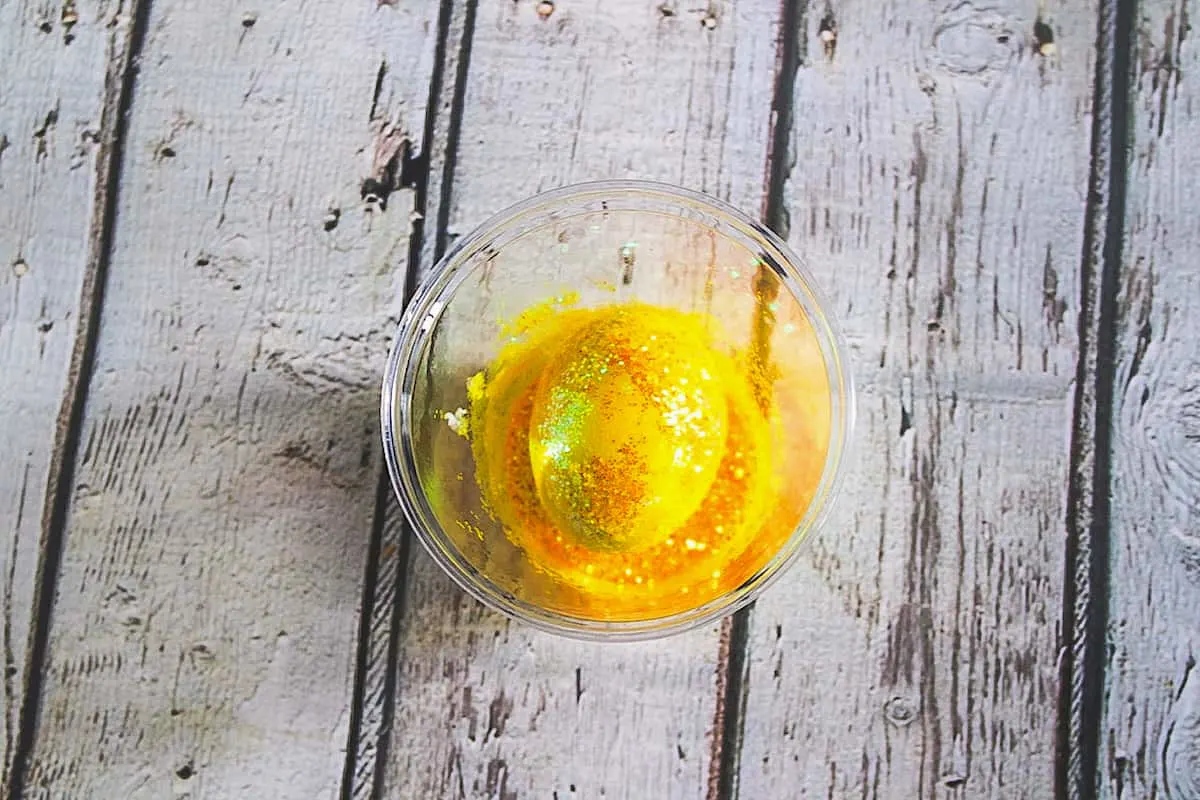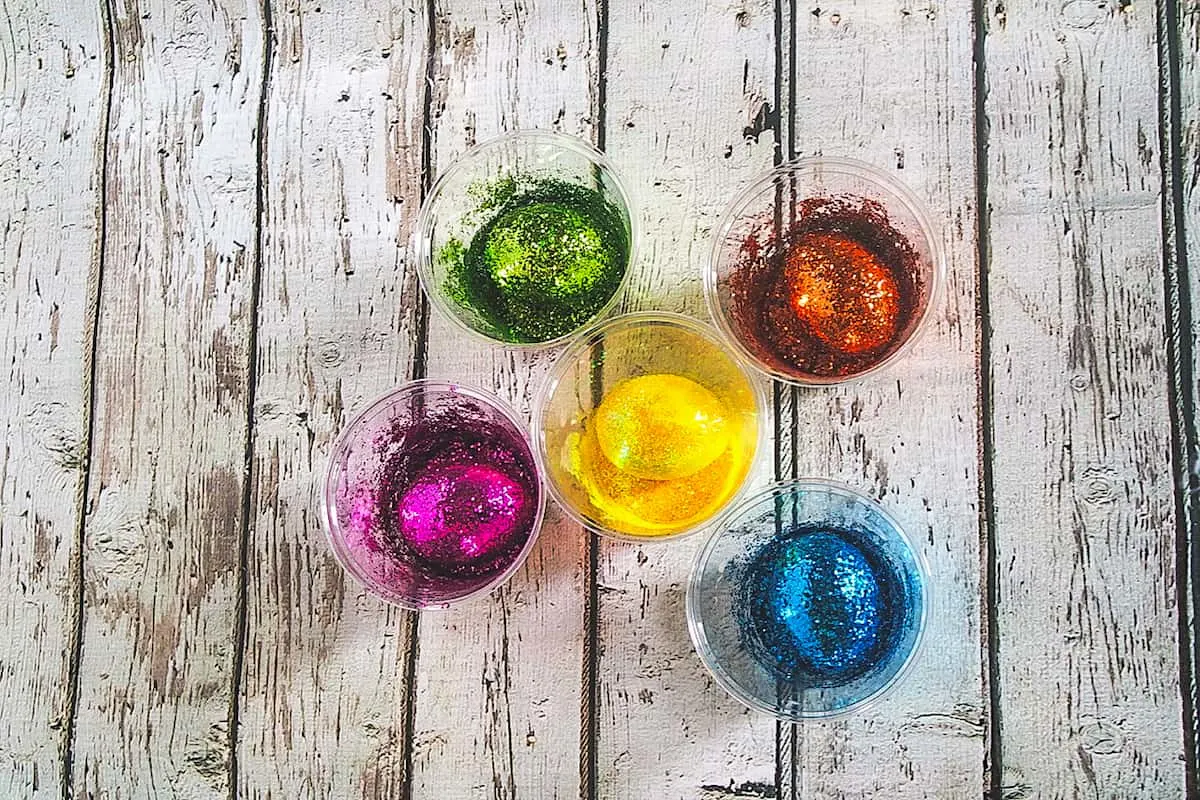 If you like easy Easter DIY projects, you will also like our other holiday ideas: