Add bold color to seashells with this easy nail polish marbling paint technique.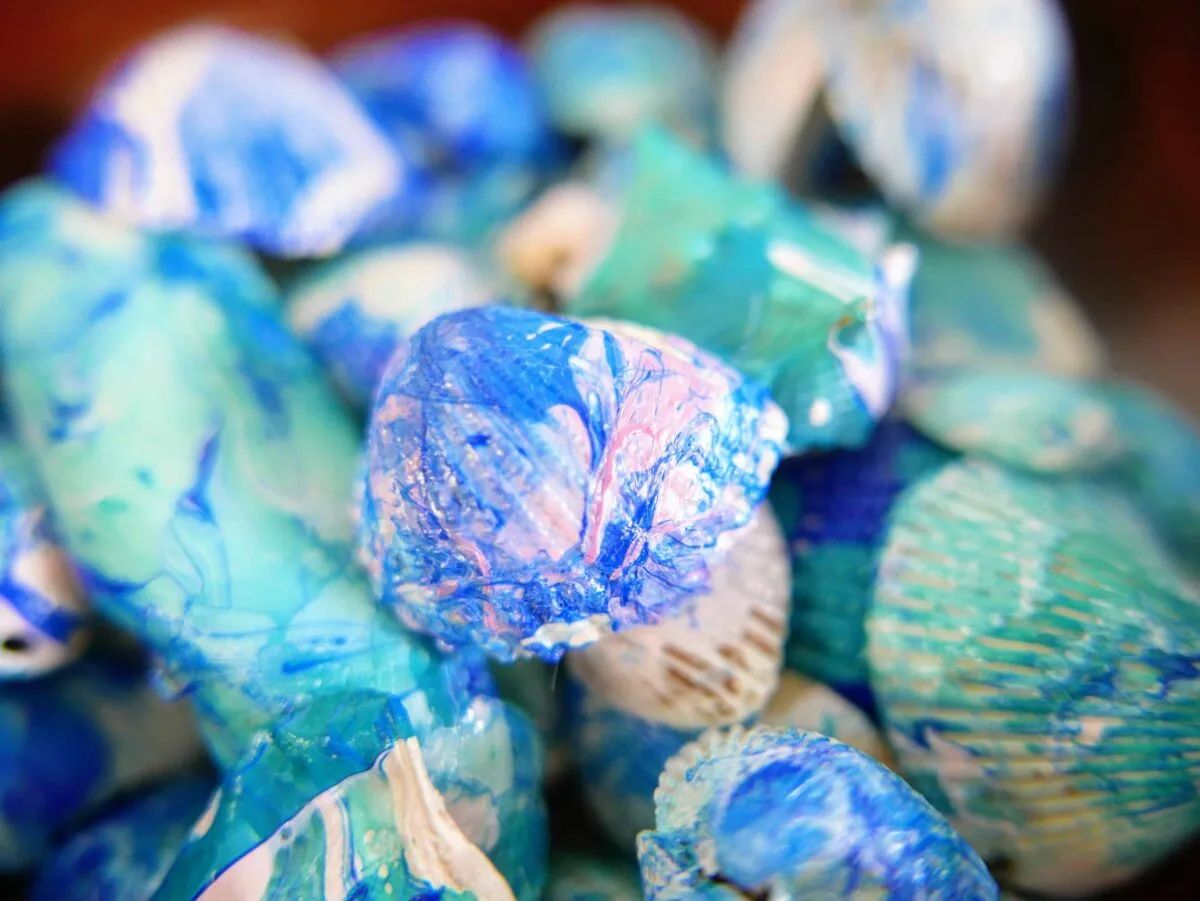 Do you love picking up seashells while strolling along a beach? I know I do. But then I get back home with bags of shells and wonder what I'm going to do with them. While I display some naturally, I thought I'd have some fun adding bold colors to some seashells for dramatic (but cheap) home decor.
I love easy – yet fun – DIY projects. And marbleizing seashells with nail polish is definitely fun.
Plus, this is an inexpensive project. Seashells are free to pick up on the beach. Or you can buy seashells online. You can use nail polish you already own, or pick up a few bottles at the dollar store.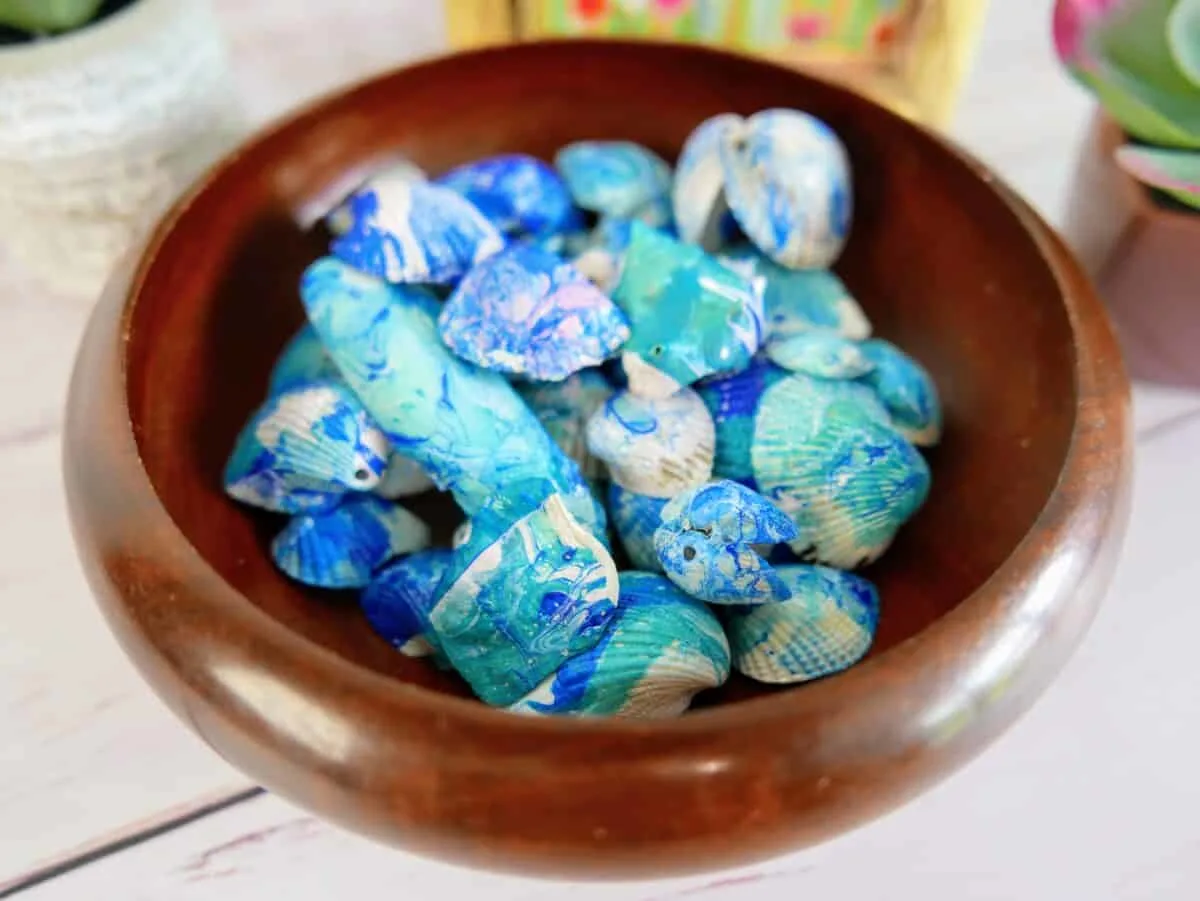 Be sure to customize with colors that work in your home. While I was bold with these dark blue colors, it would be just as pretty with soft pastels of pinks or peaches.
I used a blue color to make these nail polish Easter eggs which came out great!
What Paint to Use on Seashells?
You can use a lot of different types of paint to decorate shells. Acrylic paints will work on shells (just as they work on these painted mason jars).
However, if you want to get the marbleized look that you see here, using nail polish is a great idea. It's cheap and easy to use for marbleizing without having to use other additives to make "normal" paint float on water for a marbleized effect.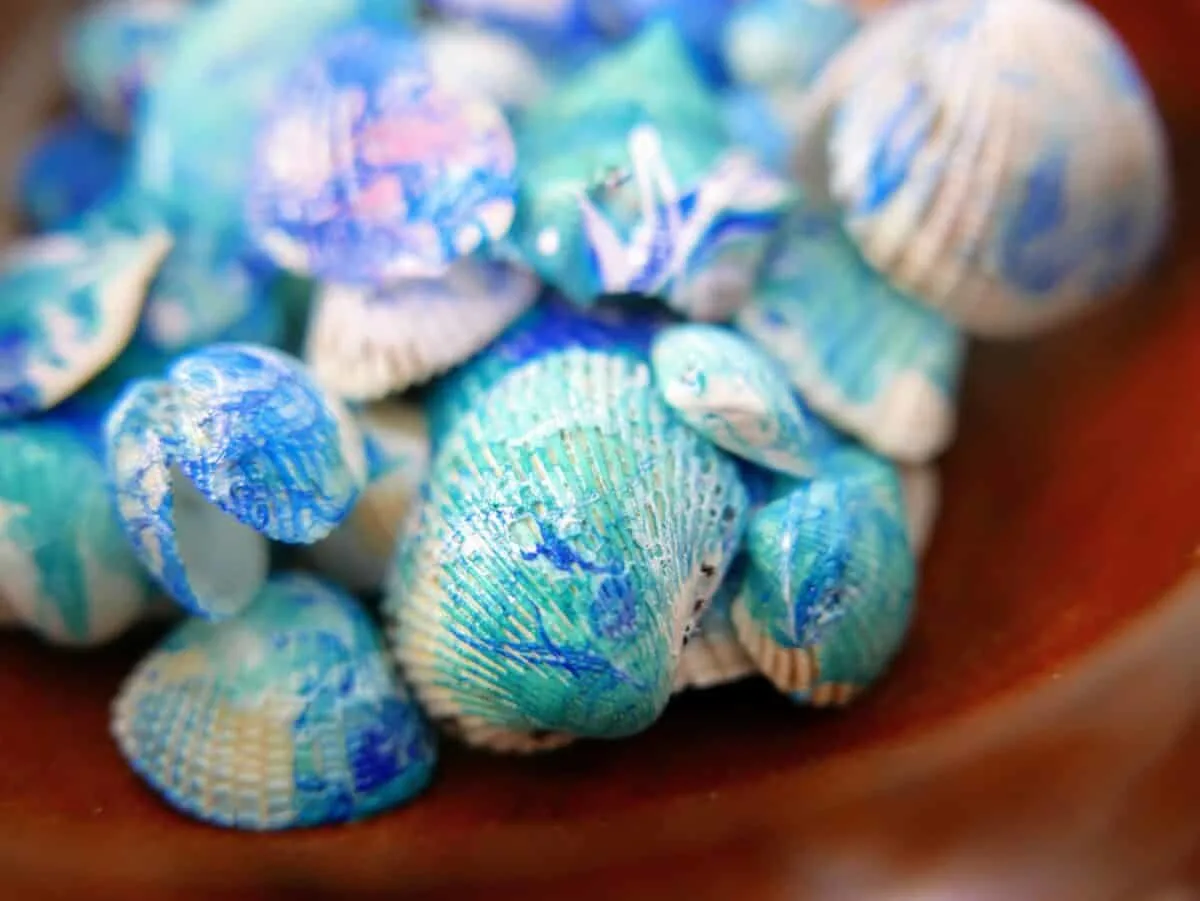 Will Nail Polish Stick to Seashells?
Yes, it will! Your nails are similar to seashells in some ways. If the nail polish sticks to your finger nails, it will stick to seashells.
How Do You Prepare Shells for Painting?
I usually haven't found it necessary to prepare shells. I just paint them. However, the seashells have usually been stored for a while and all of the sand and salt has fallen off by then. If you just collected shells to paint, let them soak in a bowl of water to remove the sand and salt water. Allow to dry completely (ideally I'd put them outside in the sun for a few hours or a day, but you could just dry with a paper towel).
Painting Seashells with Nail Polish
Materials
Bowl of water
Tweezers or tongs
Cotton swabs or toothpicks
Paper towels
Scrap piece of cardboard or plate covered in wax paper
Nail polish in varying colors
Directions
Fill a medium bowl with lukewarm water. Make sure it's not too cold, otherwise the nail polish won't spread easily. (If you have time, fill the bowl with water and let sit at room temperature for an hour or so.)
Open a bottle of nail polish, hold the brush as close to the water as possible, and shake gently until the nail polish drips onto the surface. Don't drop the nail polish from high above the water, otherwise it will sink to the bottom.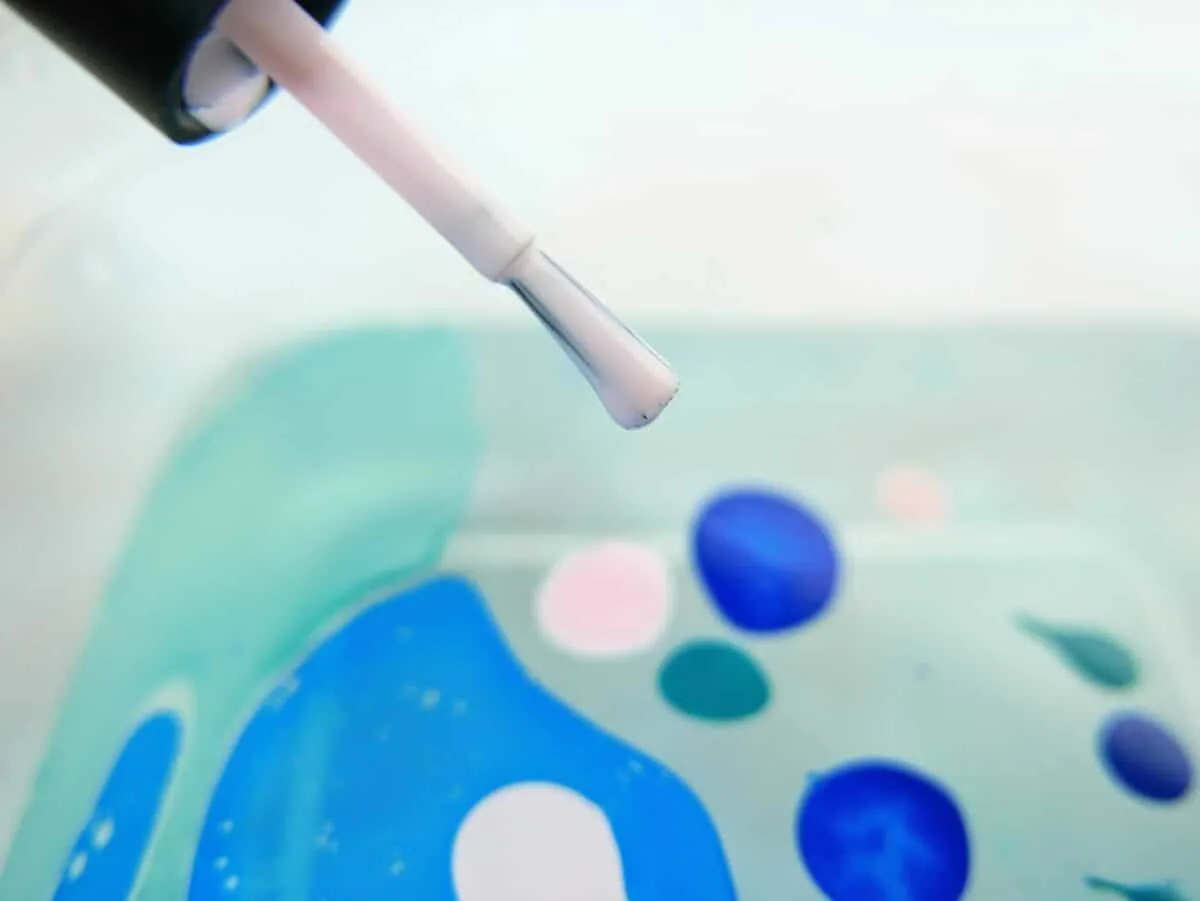 Add additional nail polish colors to the water as quickly as possible (this dries very fast). Using a toothpick, lightly swirl the colors together into a marbleized look.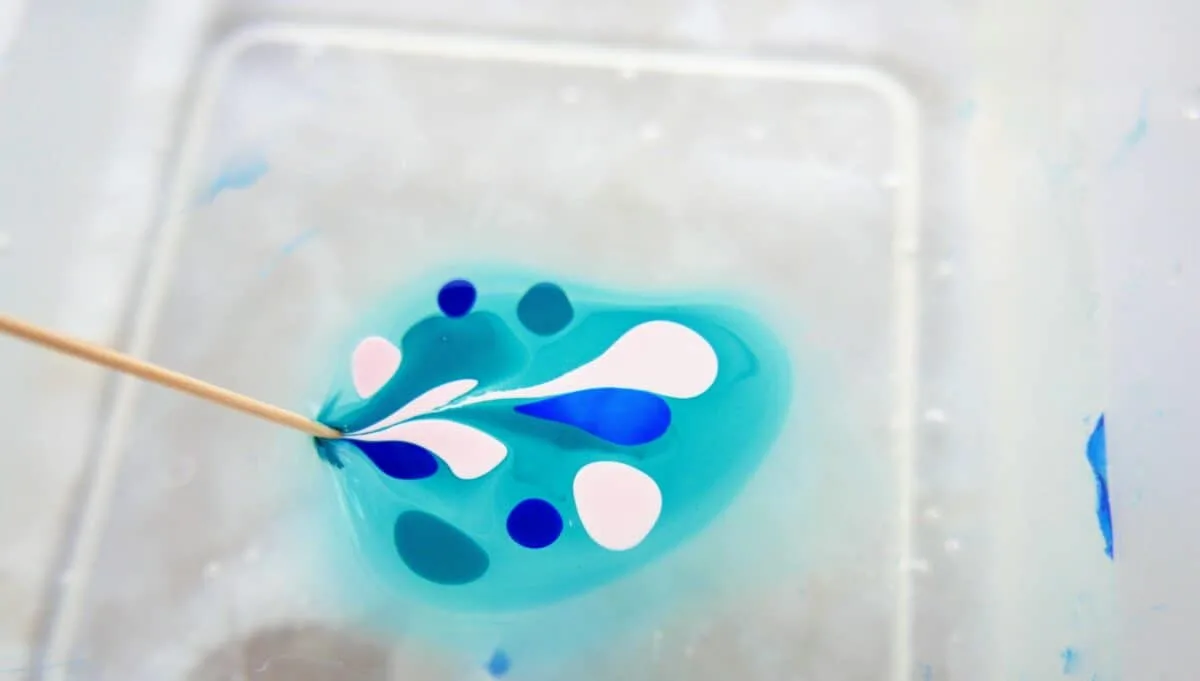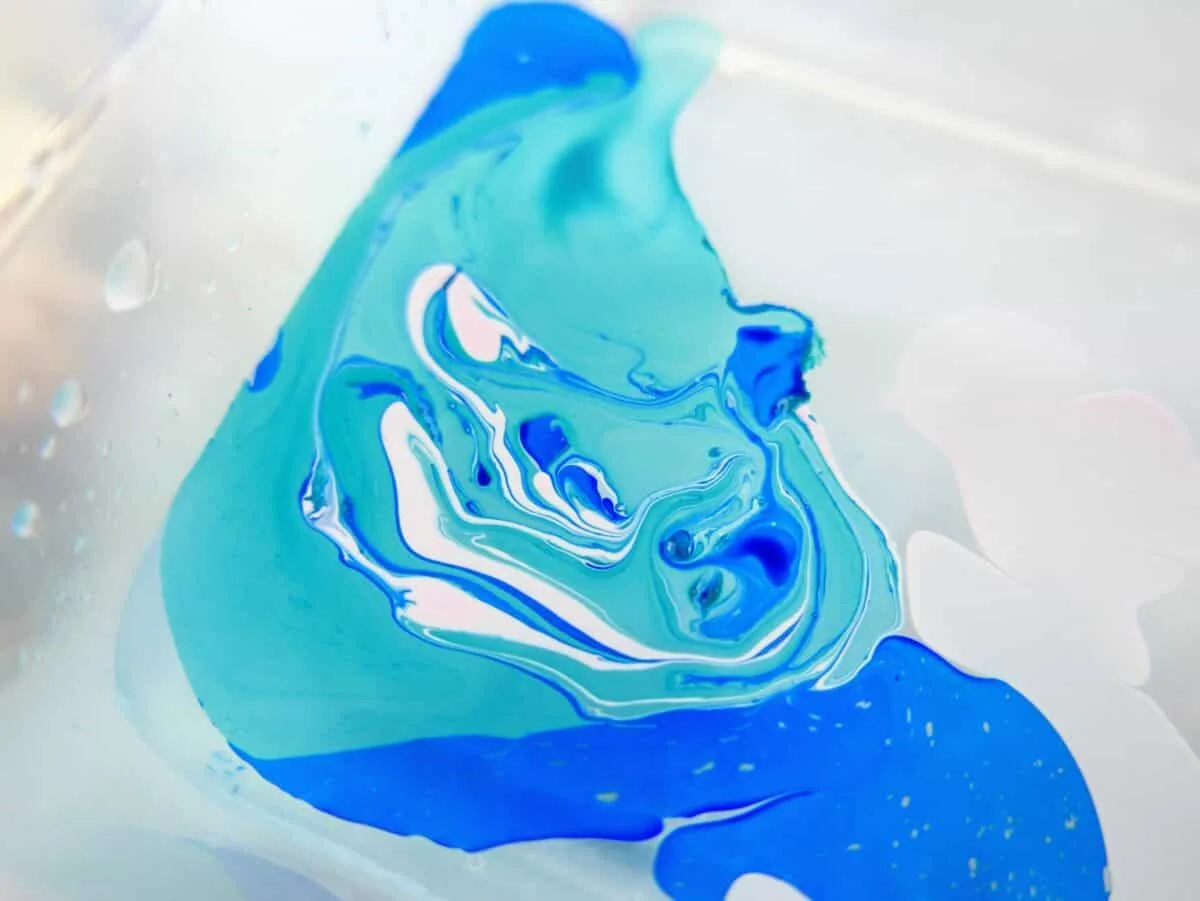 Once done swirling, hold the seashell with tweezers and dip into the water. Remove and place on the board or plate to dry.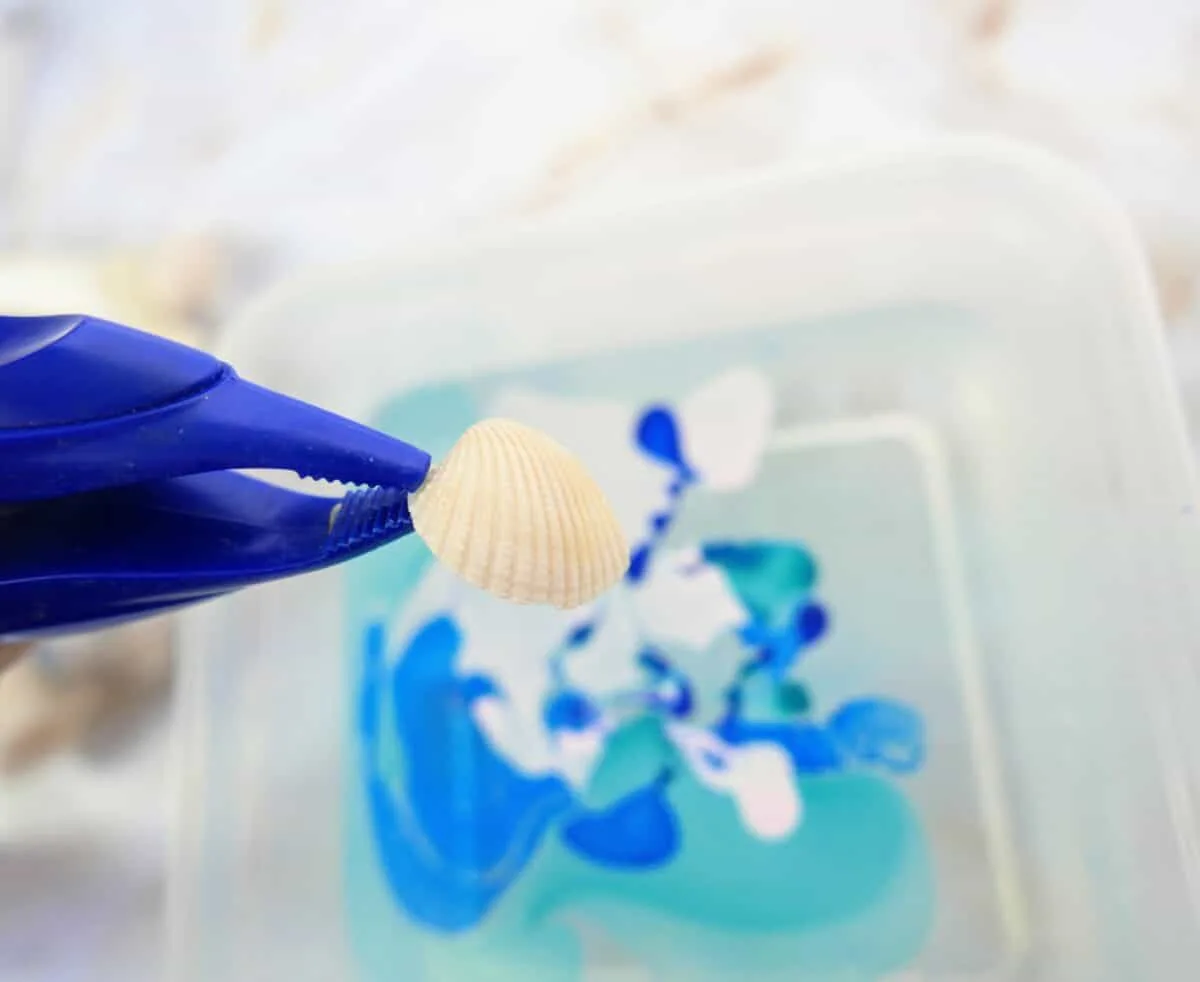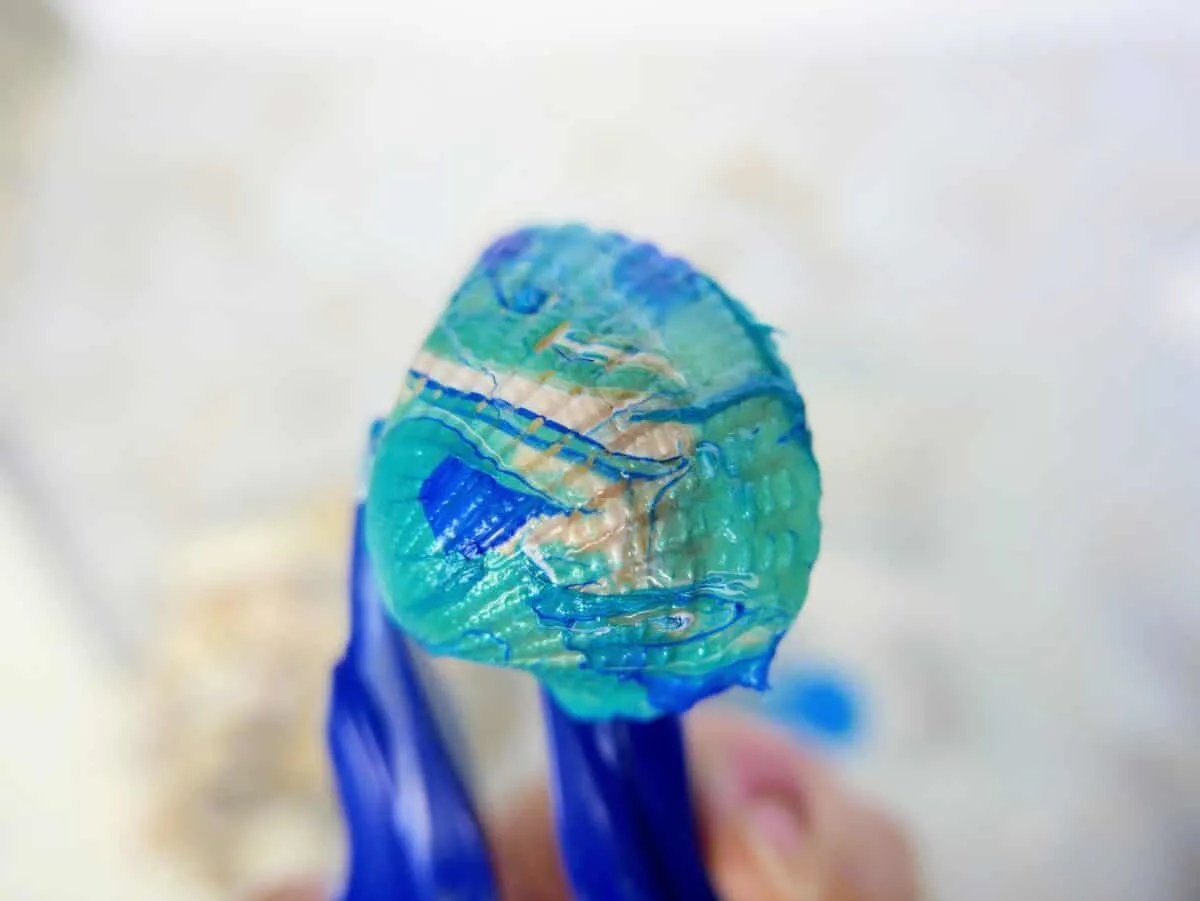 I could only get 1-2 seashells marbelized at a time before the nail polish dried on the surface of the water. After dipping the seashells, use a toothpick or cotton swab stick to swirl the remaining nail polish off of the surface (essentially scooping it up), and discard on a paper towel.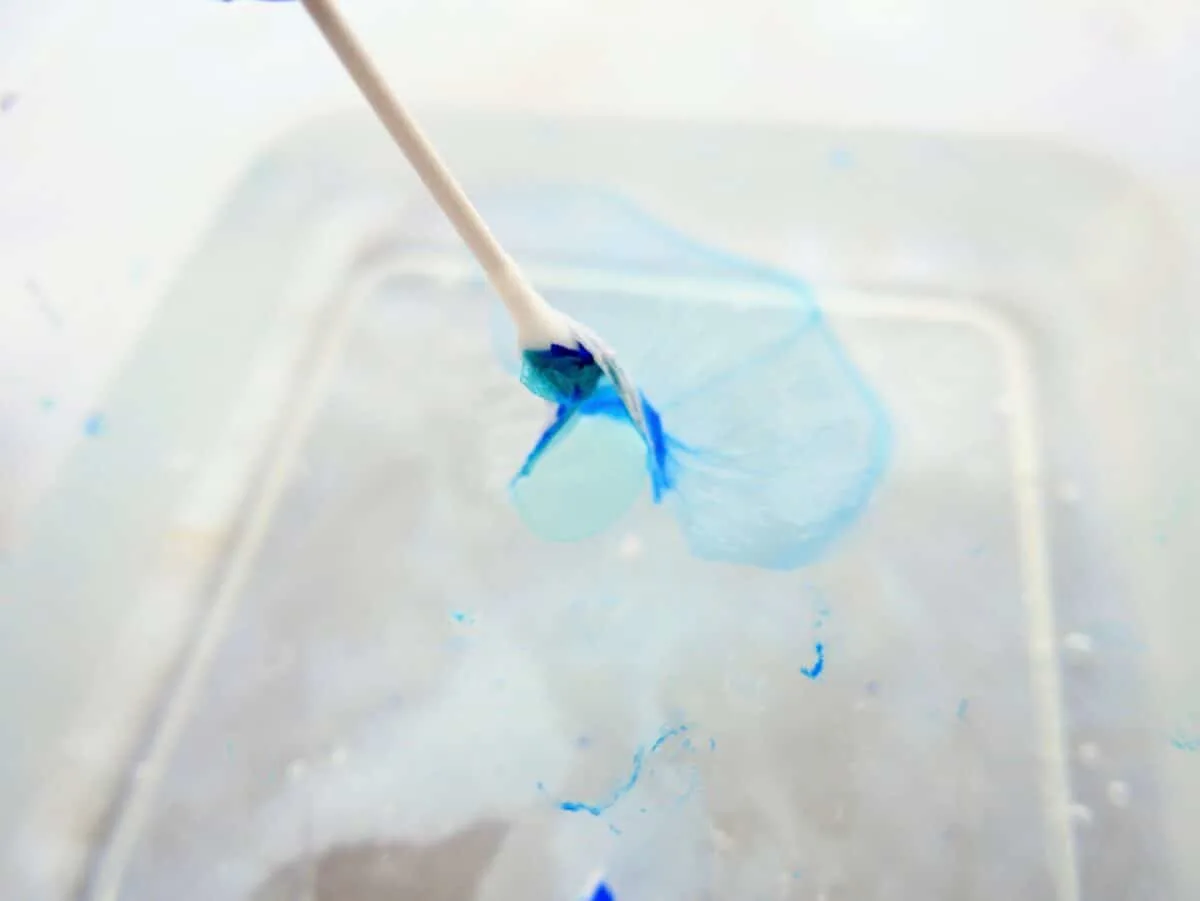 Repeat the process until you have painted all of the shells.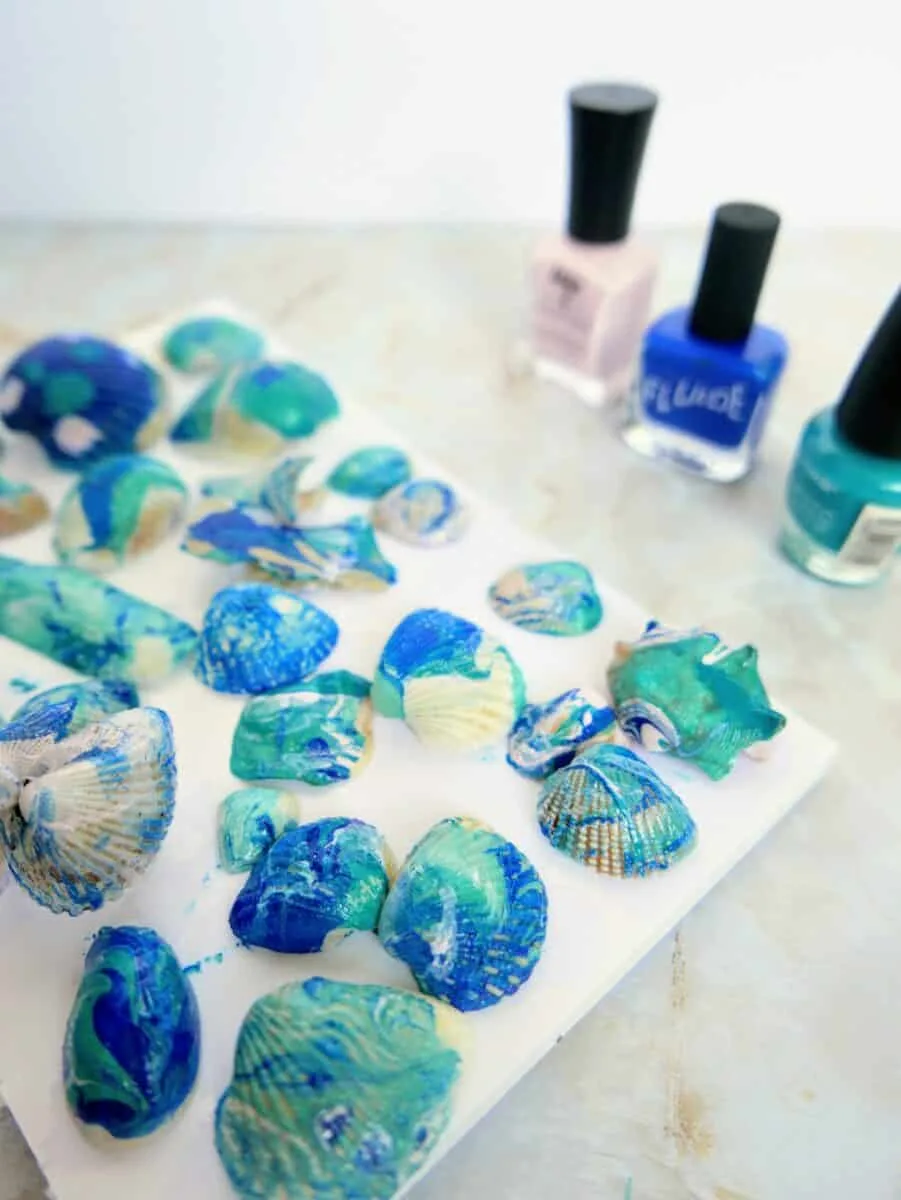 Let shells completely dry. Then use them to decorate your home.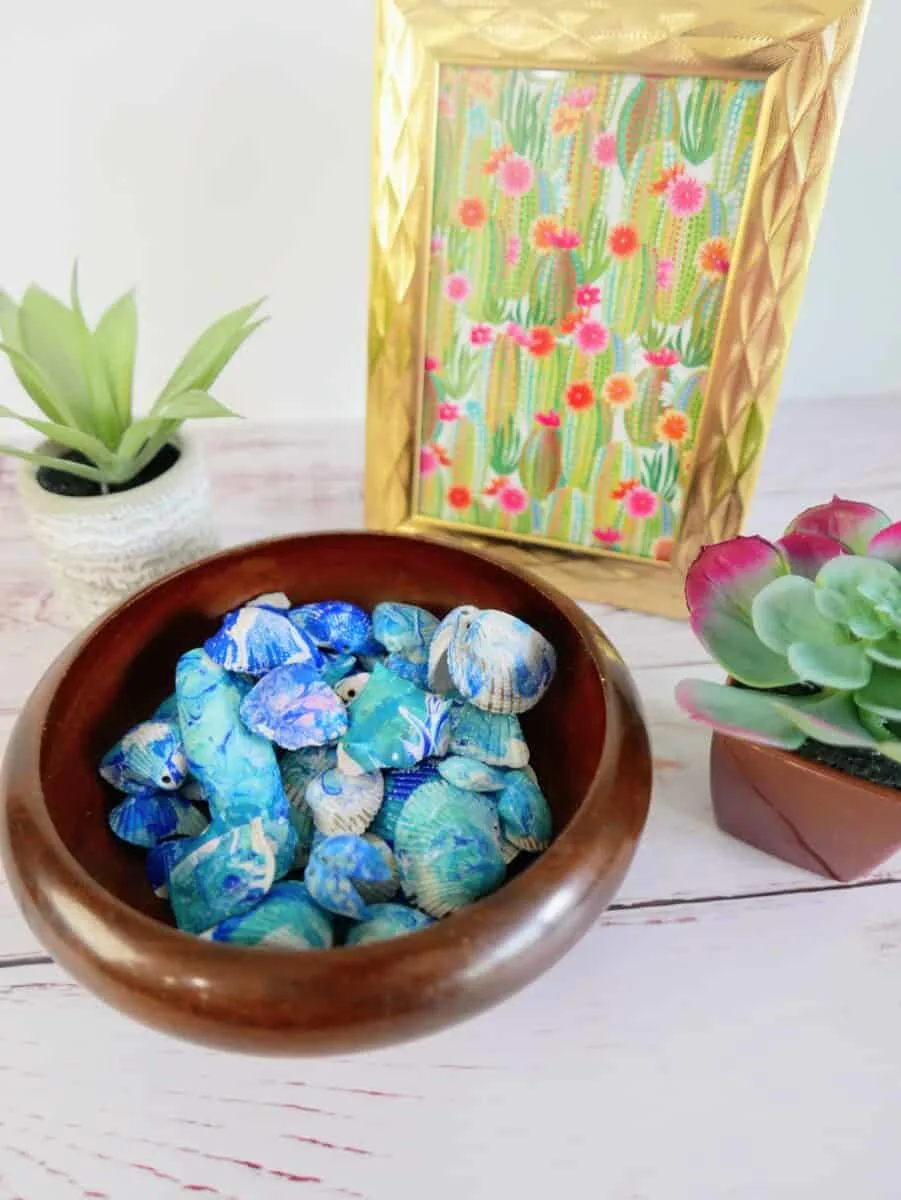 Want more tropical decor? Check out these Easy DIY Sea Glass Mason Jars.
If you're hosting a tropical party, check out how we upcycled a water bottle into a 3D palm tree centerpiece using paper!
I also made these pineapple can koozies, DIY drink umbrellas and a cute Hawaiian paper lei necklace!