This cute Easter basket out of milk jug is the perfect upcycling craft for kids. Reuse a plastic milk jug to make an adorable Easter basket with a handle.
Easter bunny baskets made from gallon milk jugs is a fun craft to make at school, homeschool, church or a holiday party at home.
If kids are decorating the jugs themselves, an adult should be the one to cut the jug into a basket shape with the knife.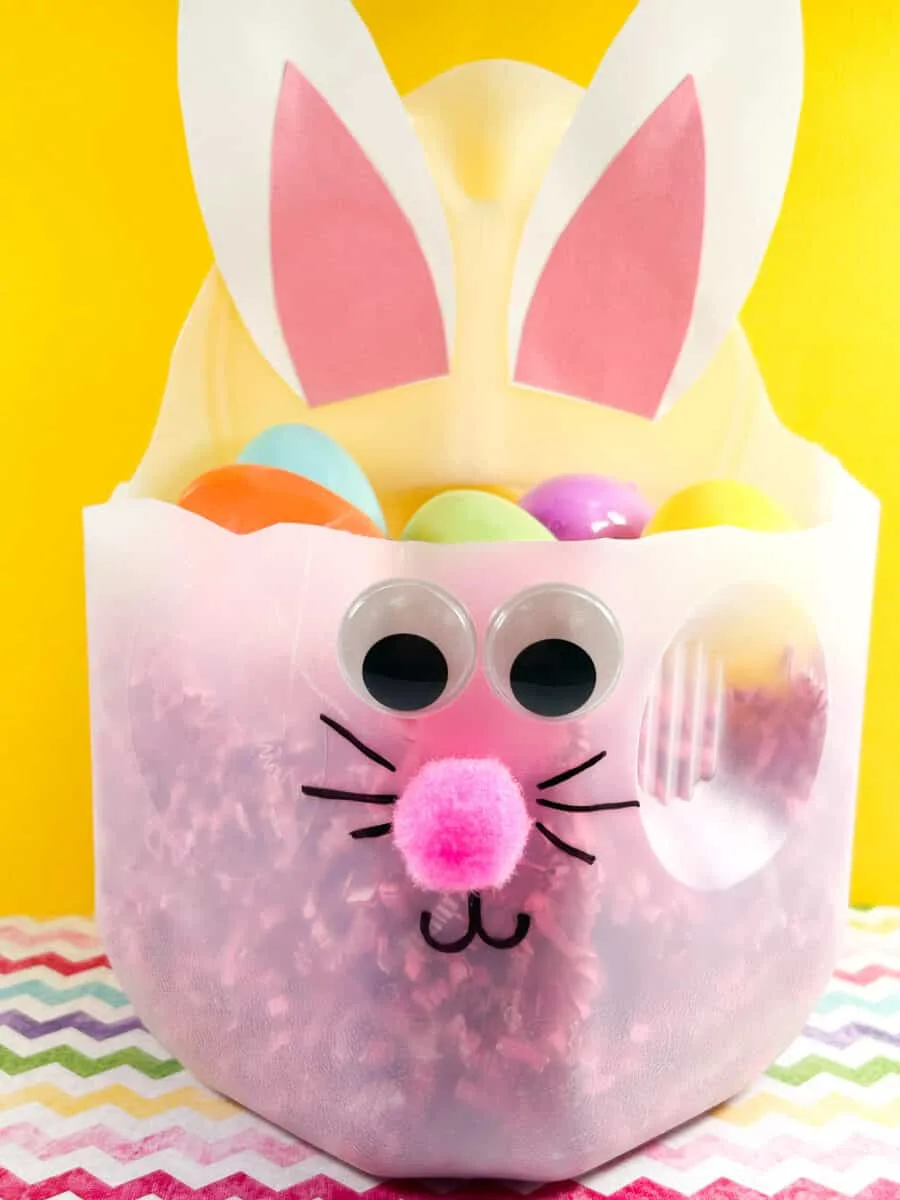 This milk jug bunny basket will have everyone smiling when they see it!
Another great craft perfect for kids are our handprint craft stick carrots.
Be sure to see all of our easy Easter craft ideas!
You might also like these DIY Easter baskets, too:
What Size Milk Jug Should I Use?
We suggest using a gallon size for the biggest DIY milk jug Easter basket.
While you could use a half gallon milk jug, it will be much smaller. However, you can still decorate it in the same way.
How to Make a Milk Jug Easter Bunny Basket
Supplies
Empty plastic milk jug (gallon size, cleaned and dry)
Black permanent marker
Pink pom pom
Two large googly eyes
Scissors
Glue
Pink and white construction paper
Pencil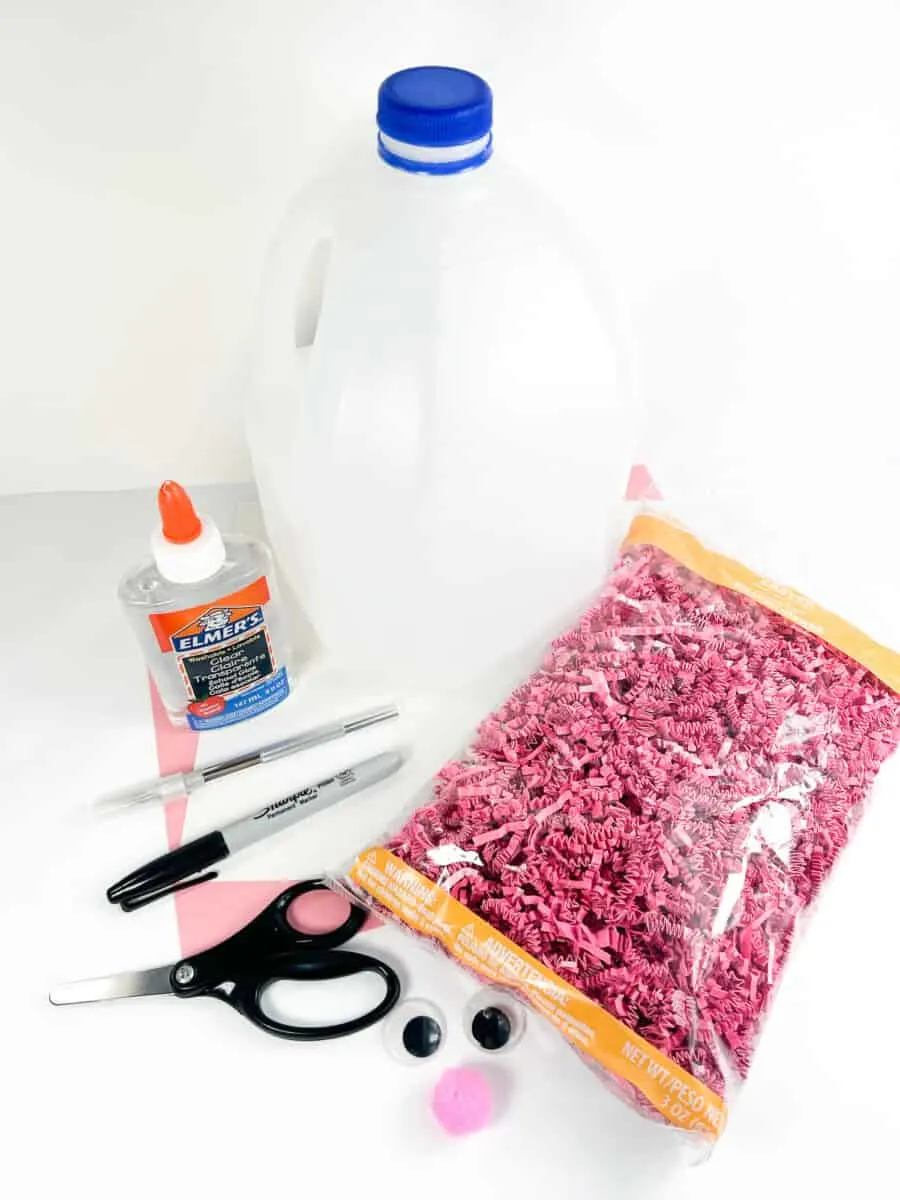 Directions
Draw a line around the milk jug where you would like to have the opening for the basket. I did this with a black marker so that I could see the line.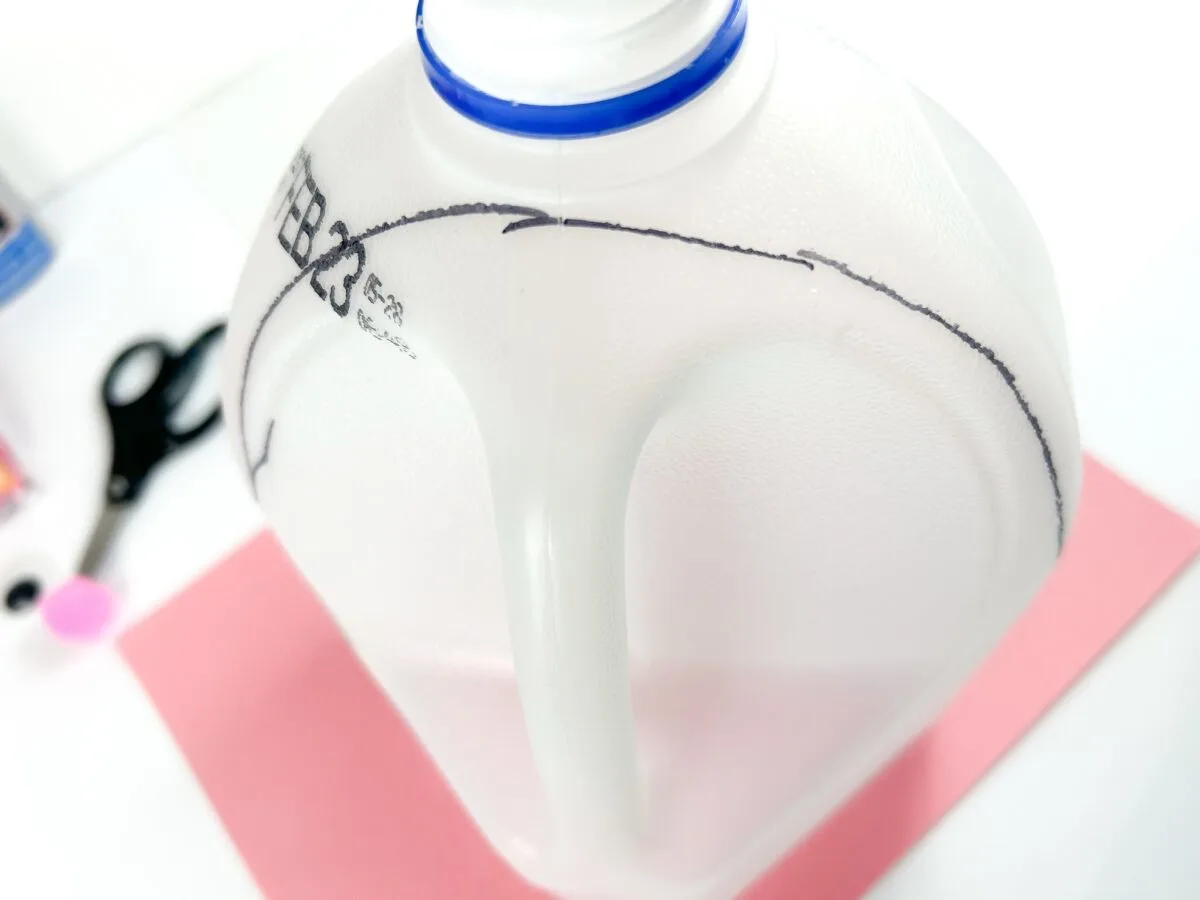 Using the X-acto knife, cut around the black line. Be sure to cut on the other side of the black marker line so that you cut it away with the plastic piece that you discard. You don't want the marker to remain on your milk jug bunny basket.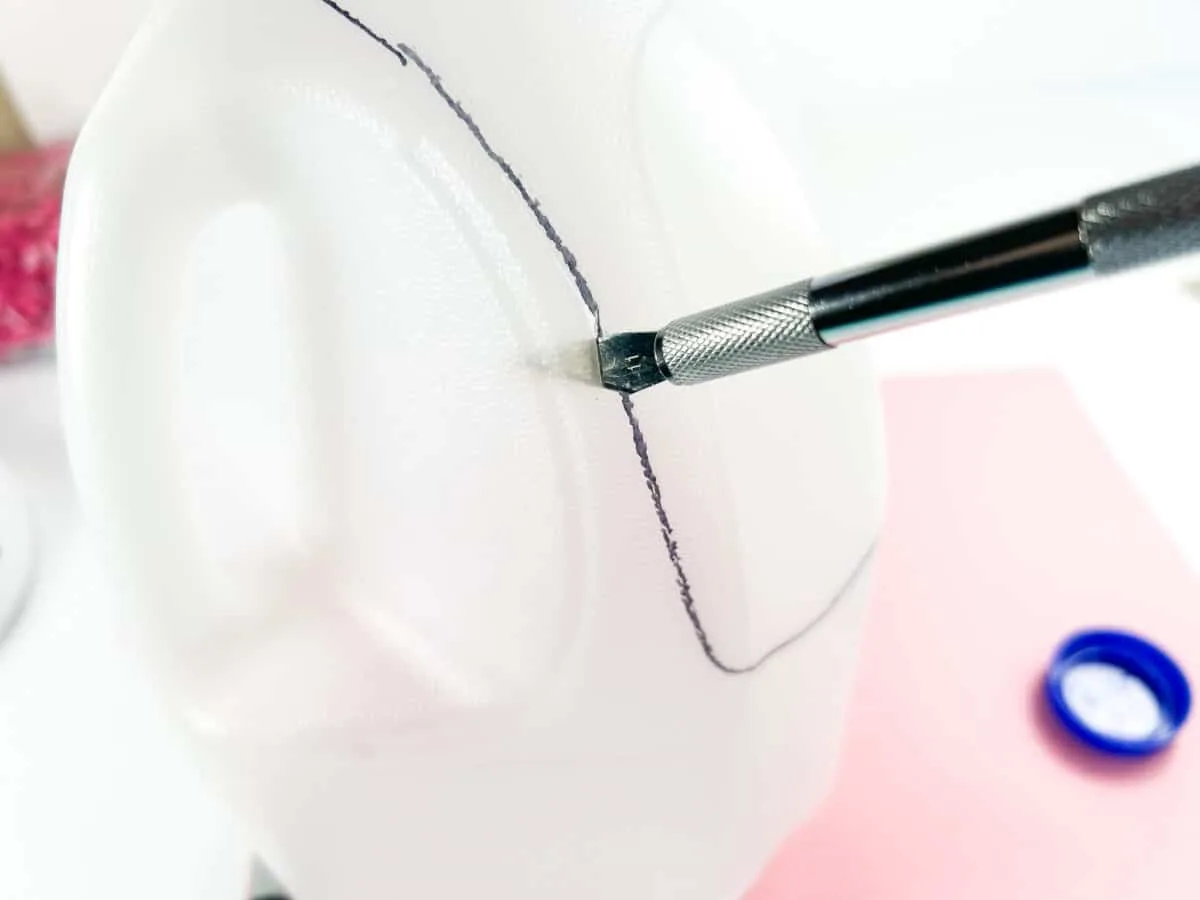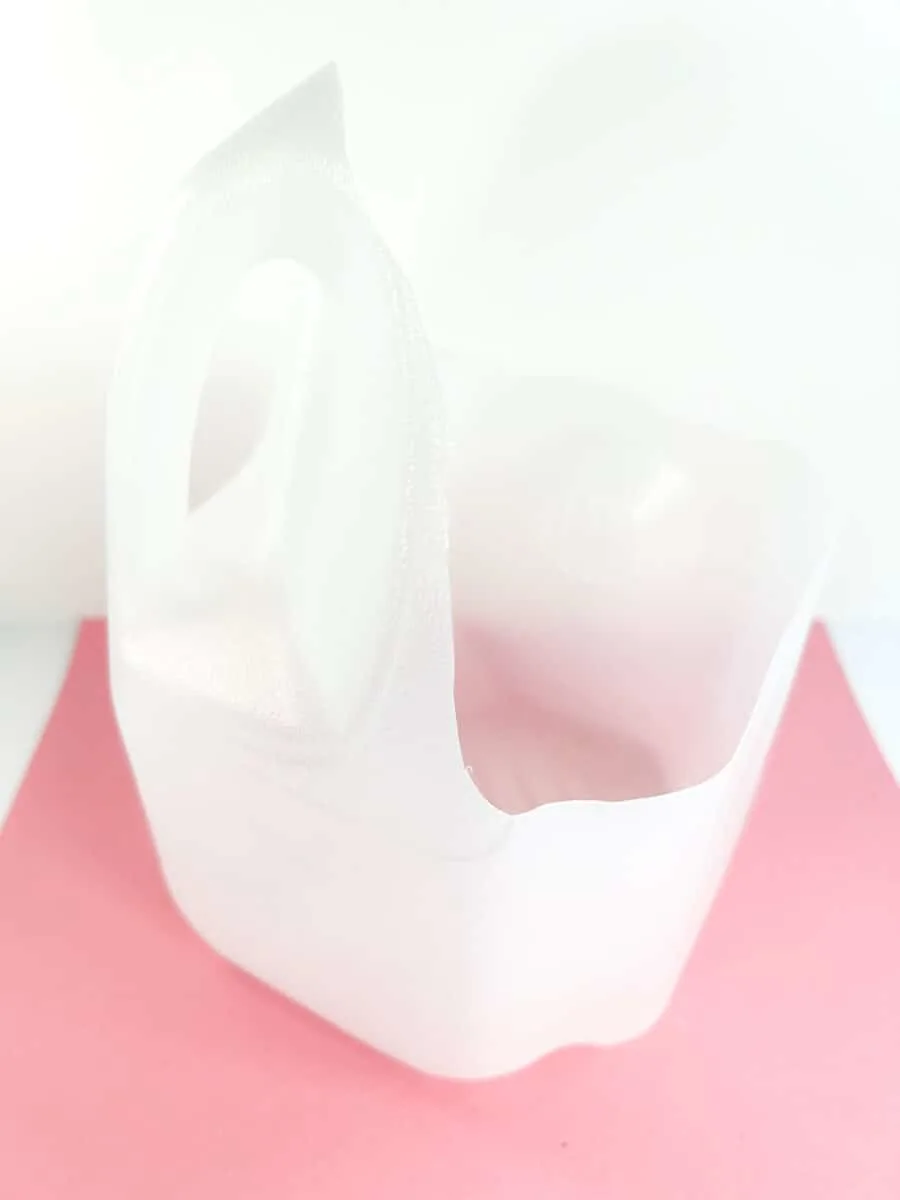 Glue the googly eyes on the front of the milk carton. Then, glue the pom pom nose under the eyes. Allow to dry.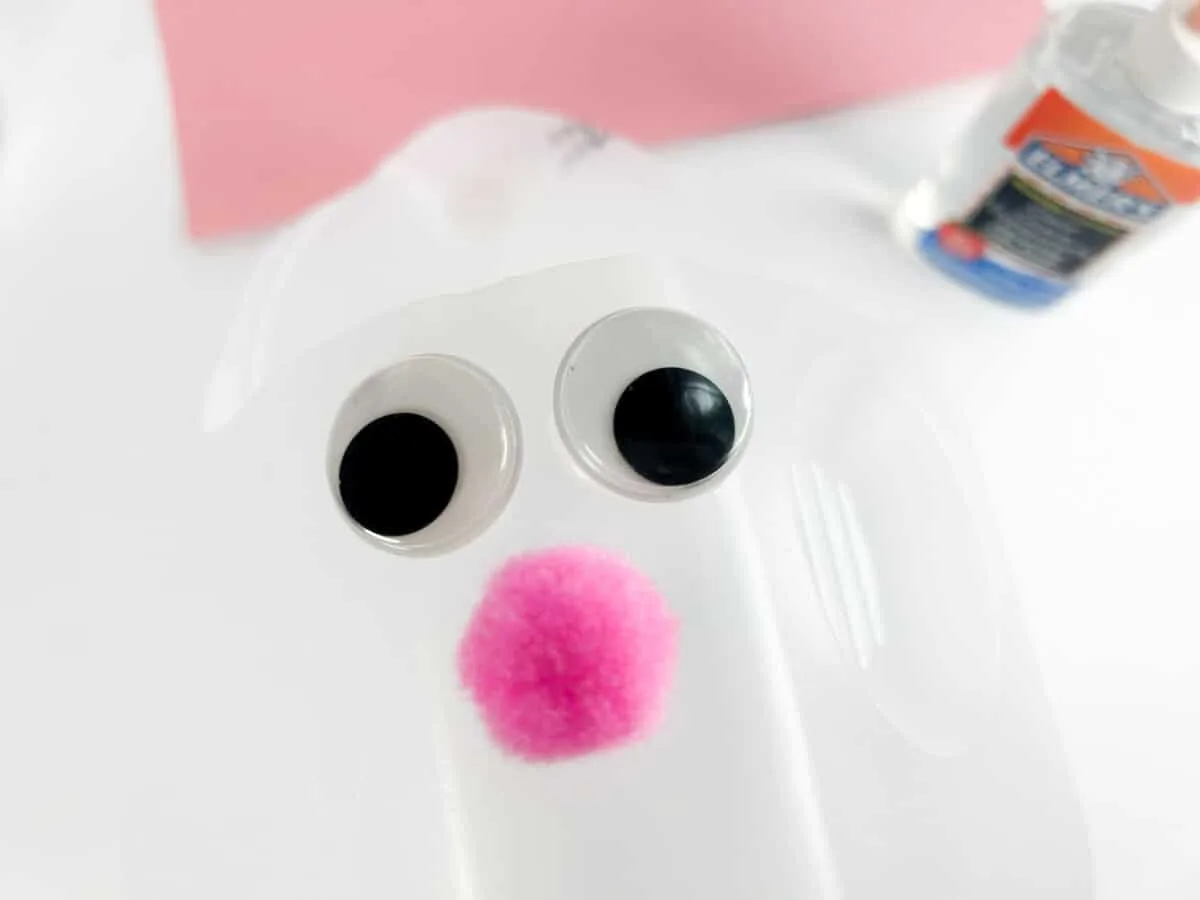 Next, draw on bunny whiskers and a mouth using the black permanent marker.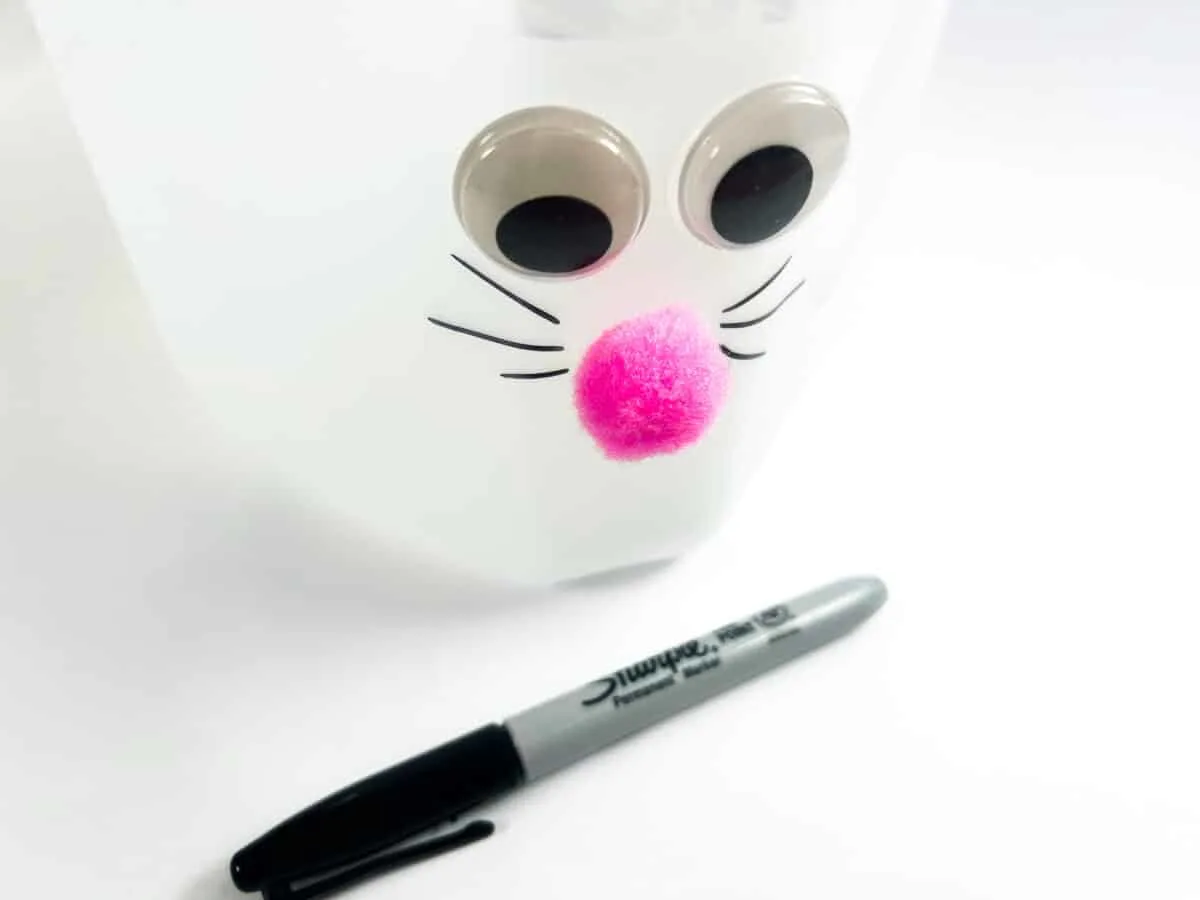 Fold each sheet of construction paper in half lengthwise. Draw a large ear on the white construction paper and a smaller ear on the pink construction paper.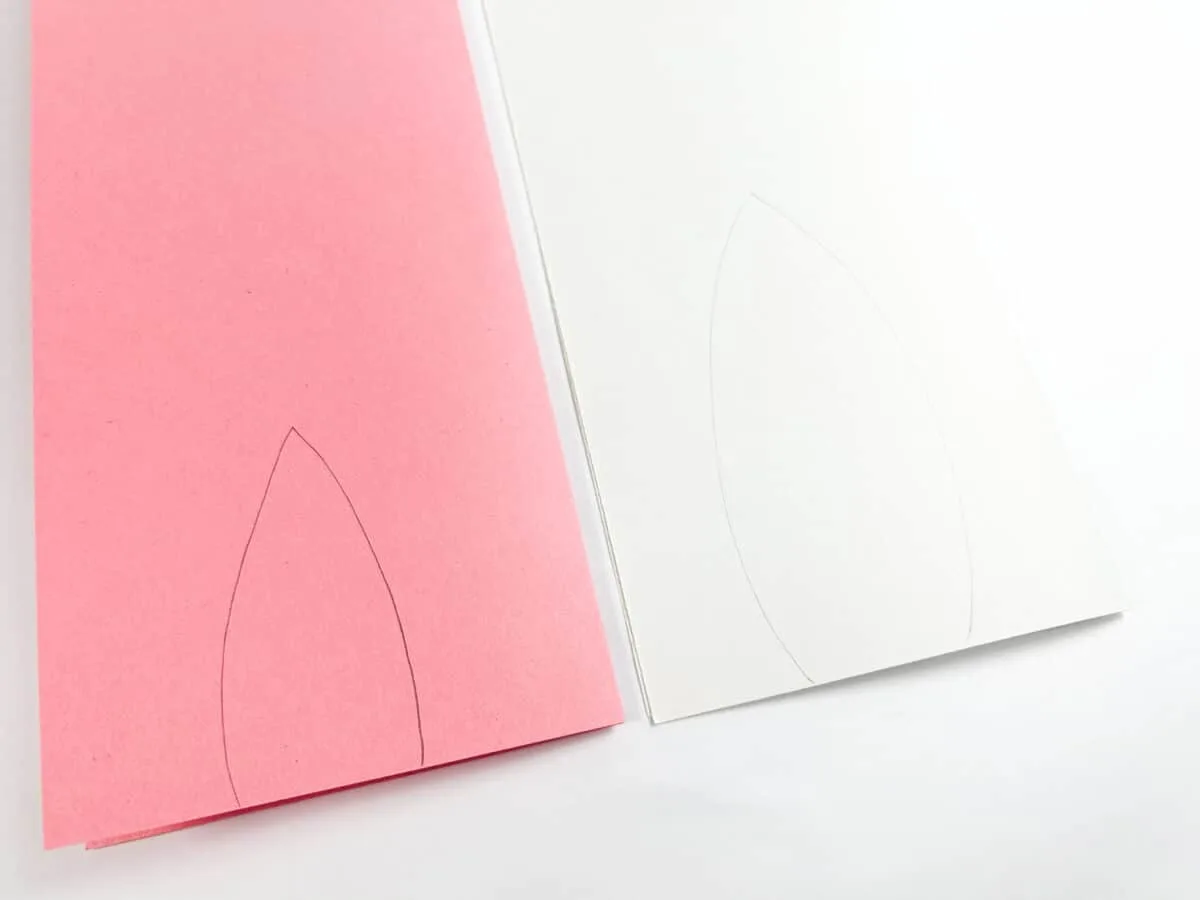 Cut out the shapes through both thicknesses of the paper. You will have two sets of ears for each color.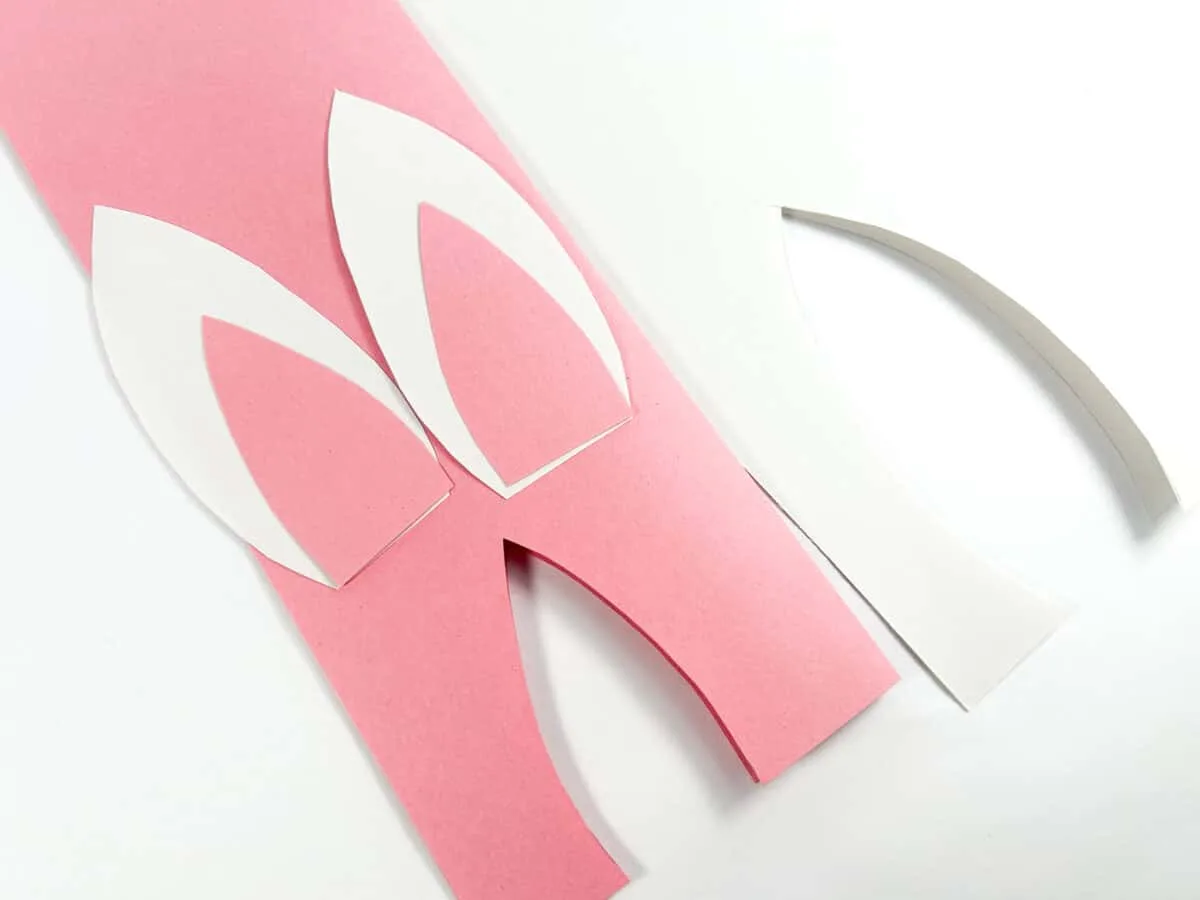 Glue the pink portion of the ear in the center of the white portion and allow to dry.
Attach the ears with glue on the back portion of the milk carton.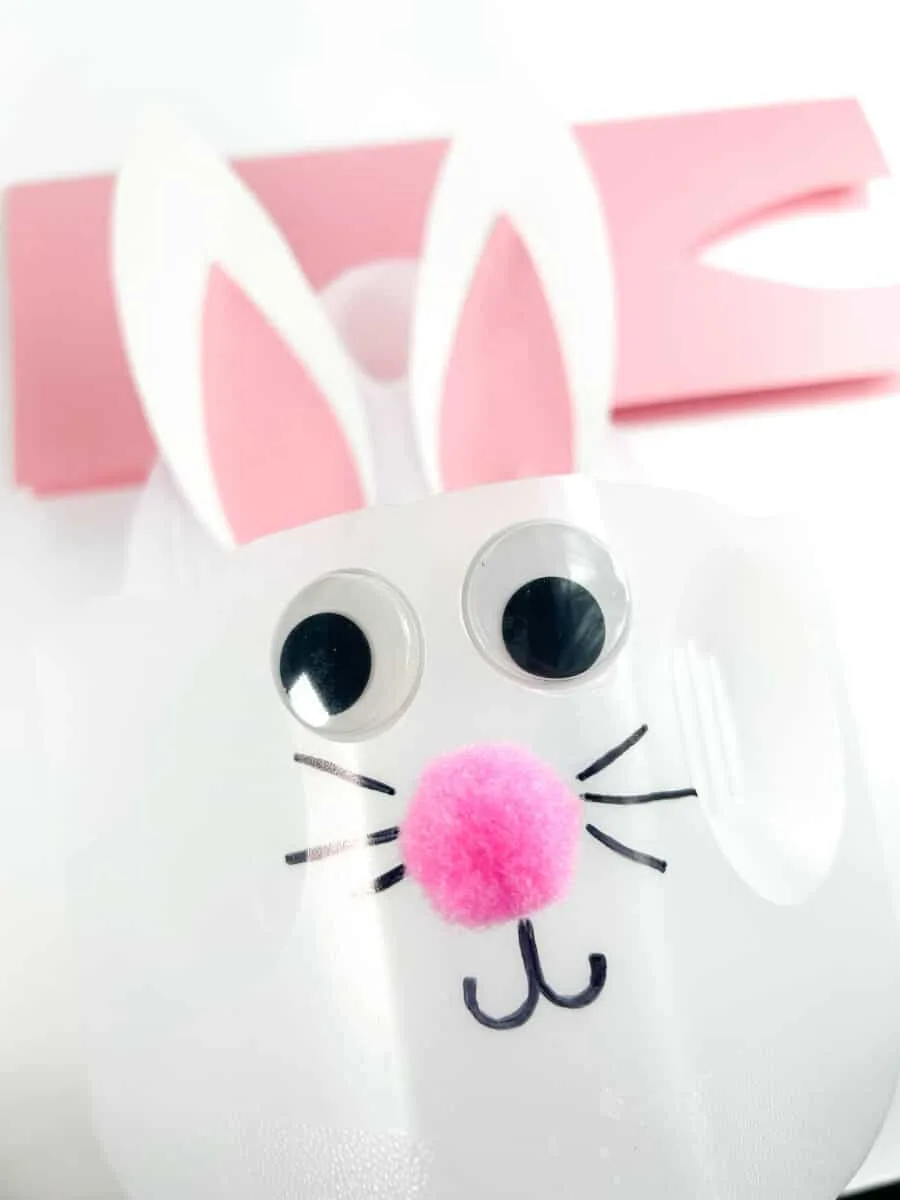 To use the Easter basket made out of a milk jug, fill the open plastic bottle with paper shreds or Easter grass. Then add in Easter eggs, candies or other Easter treats.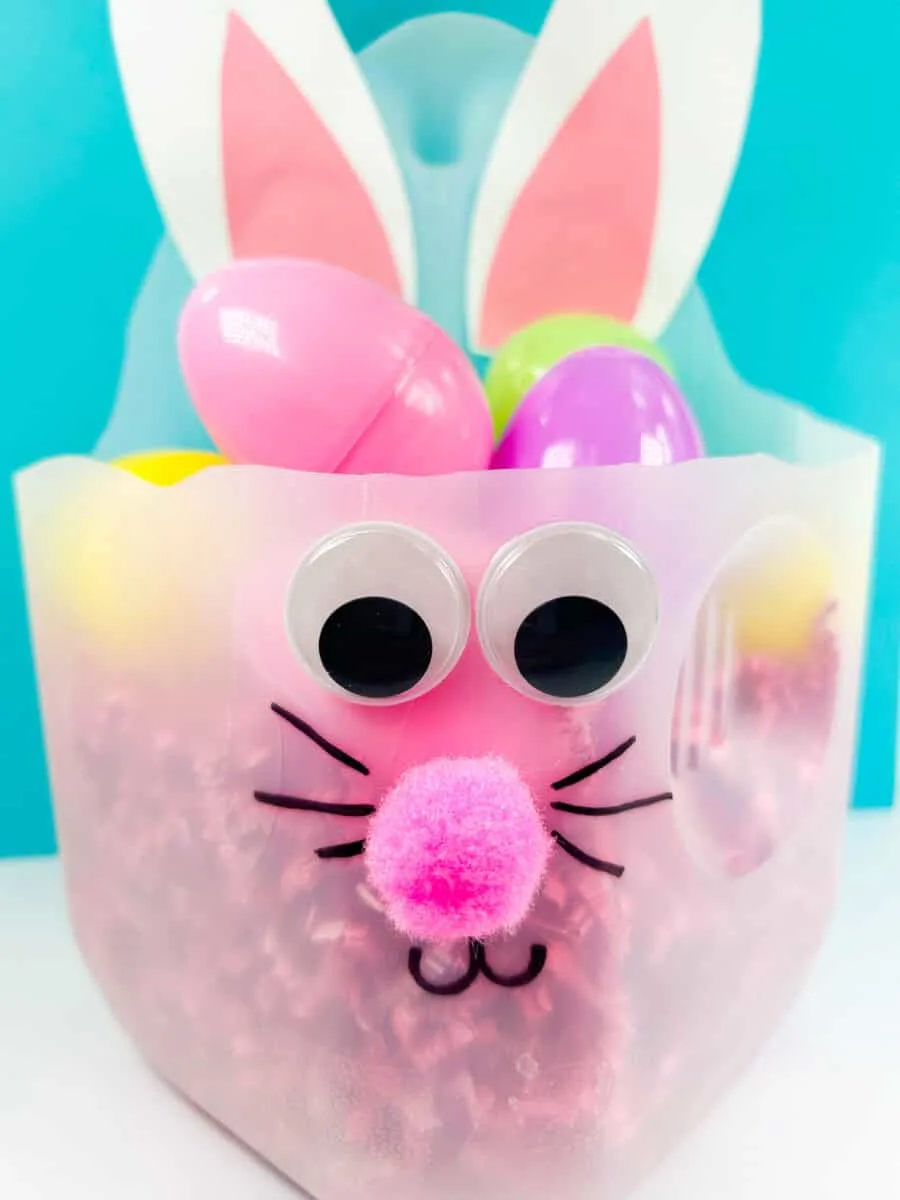 Want to add real eggs to this milk jug bunny basket? See our easy tutorials for coloring eggs: