If you want to skip the over-priced Easter egg dyeing kits this year, you can easily dye Easter eggs with food coloring for a fraction of the cost!
It is so easy to dye eggs with food dye at home. You can choose traditional food colorings or natural food dyes made from plant ingredients and no artificial chemicals.
Whichever method you choose, here is the easiest way to color your Easter eggs using food coloring.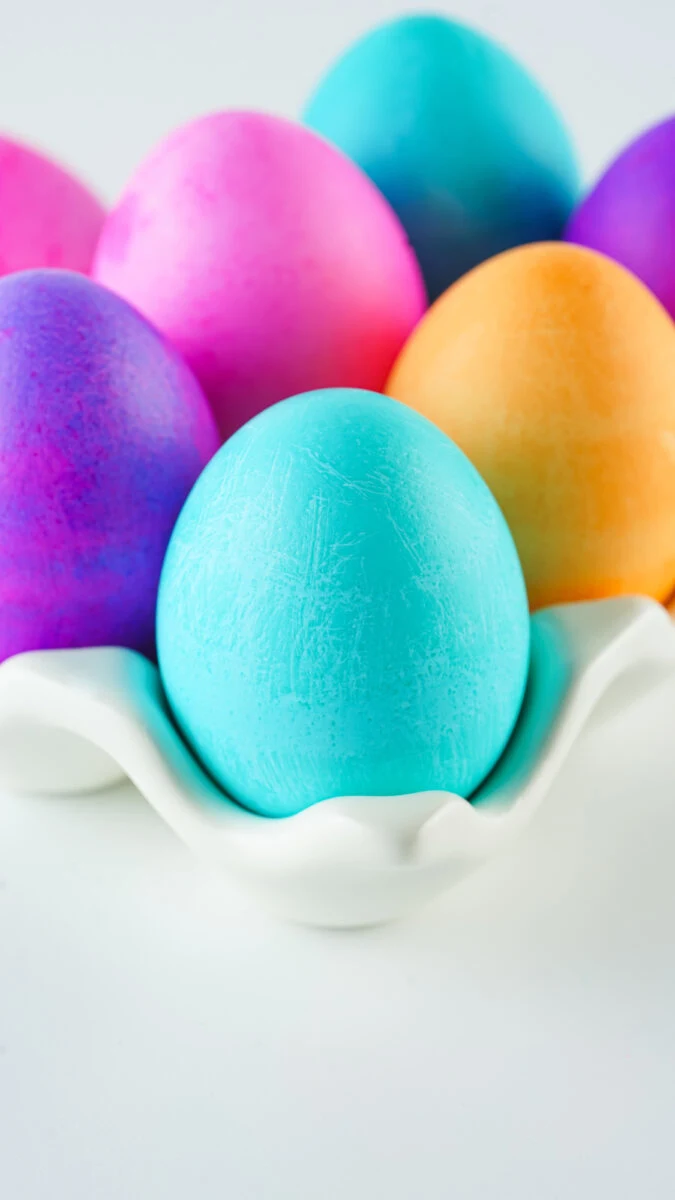 Helpful Tips and Tricks
If you heat the colors for about a minute in the microwave, it will result in a richer color. However, it is not necessary to get a gorgeous look.
Some colors such as orange and yellow may need more dye to get a good color coating.
Some brands of dye aren't as good as others. They simply take longer to dye or don't dye as dark. You will need to experiment with whatever type of food coloring you are using. (This is my favorite food coloring brand and the one that I use.)
I tend to use gel food coloring because it gives a deeper color.
You can use liquid water-based dye, as well. If you would prefer to use water-based food coloring, use about 10 drops in place of the 1/2 tsp. of gel food dye.
Oil-based dyes and icing colors will not work for this egg dyeing method.
You can use this with brown or farm fresh eggs as well. The colors tend to turn out darker or richer and are very pretty.
Keep in mind that no dyed egg will be perfect. Especially dark colors. It is normal to see variations in color and coverage when dyeing eggs with food coloring.
Be sure to see all of our cool ways to dye Easter eggs.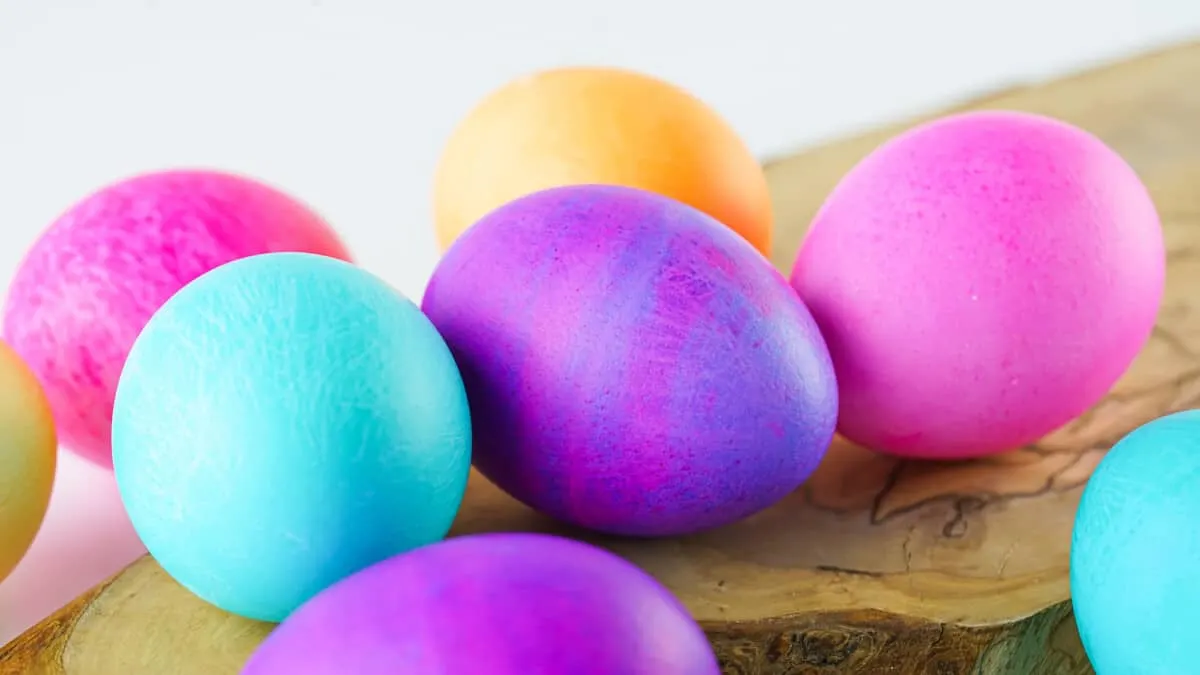 How to Dye Easter Eggs with Food Coloring
Ingredients
Hard Boiled Eggs
½ Teaspoon Gel Food Dye (per color)
1 Cup Water (per color)
1 Tablespoon Vinegar (per color)
10-Ounce (Minimum) Cup or Glass (per color)
Paper Towels (optional)
Spoons (optional)
Directions
Decide which colors you would like to dye your eggs. Be sure to have a cup or glass for each color.
Place 1 cup of water and 1 tablespoon of vinegar in each cup.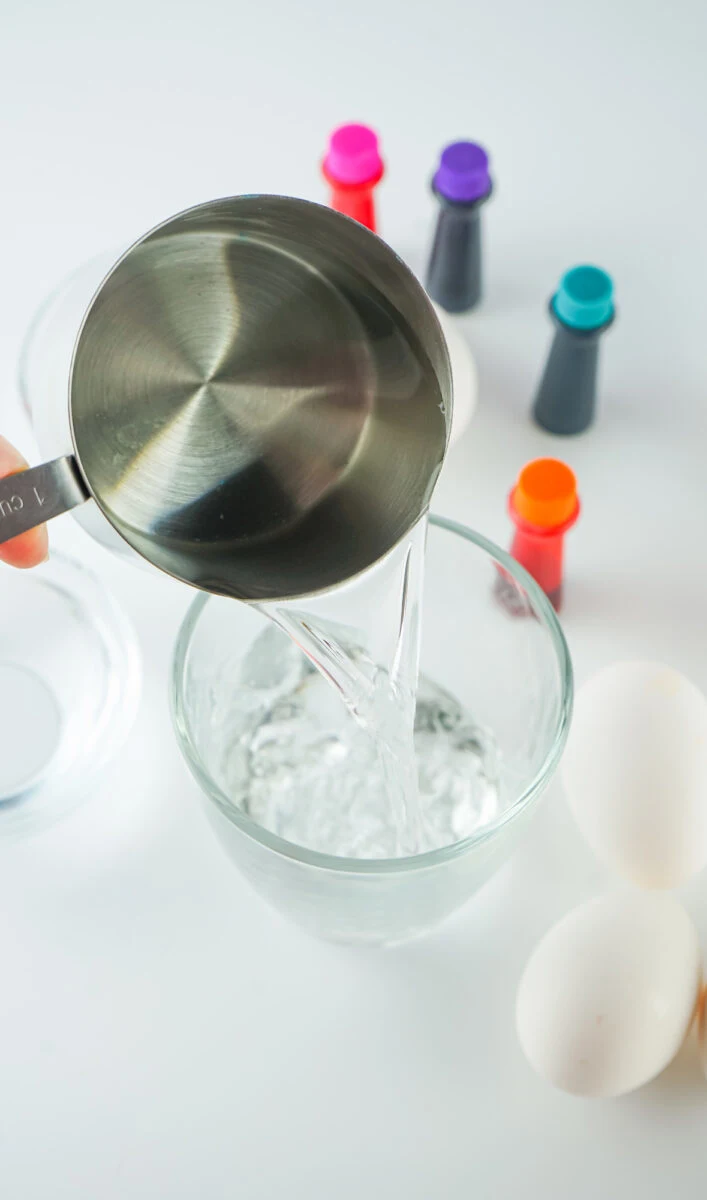 Add a ½ teaspoon of food dye to each cup.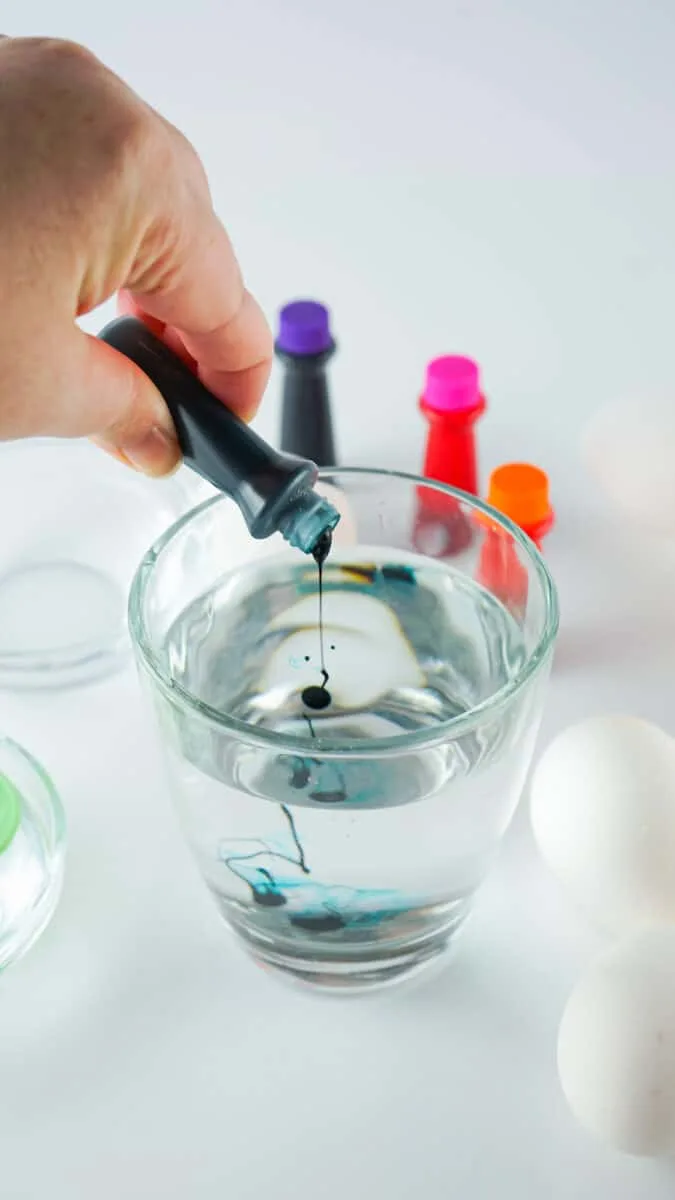 Stir the water, vinegar and food coloring together in the cup.
Next, place a hard boiled egg in the cup. It is easiest to use a spoon or kitchen tongs to gently put the egg in the dye liquid, rather than dropping in the egg which can cause splashing.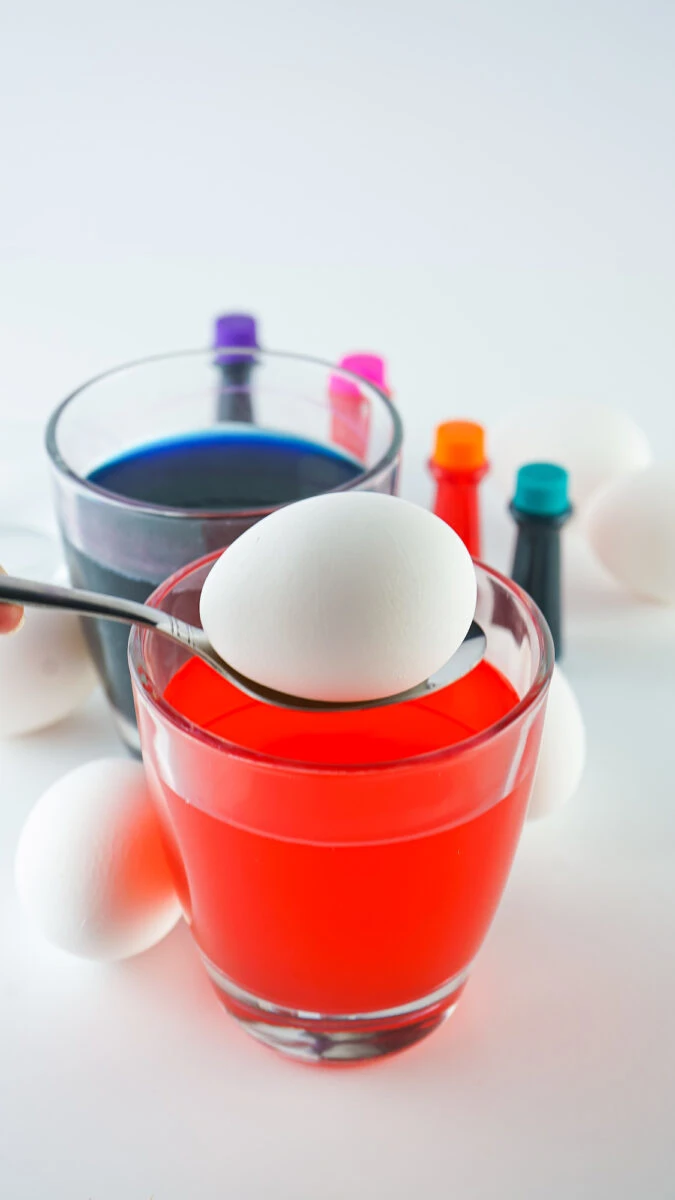 The longer that you leave the eggs in the dye, the darker they will get. Leave eggs in each cup for a maximum of one minute.
If you prefer more pastel colors, then leave in about 15-30 seconds.
Remove the eggs using a spoon or tongs.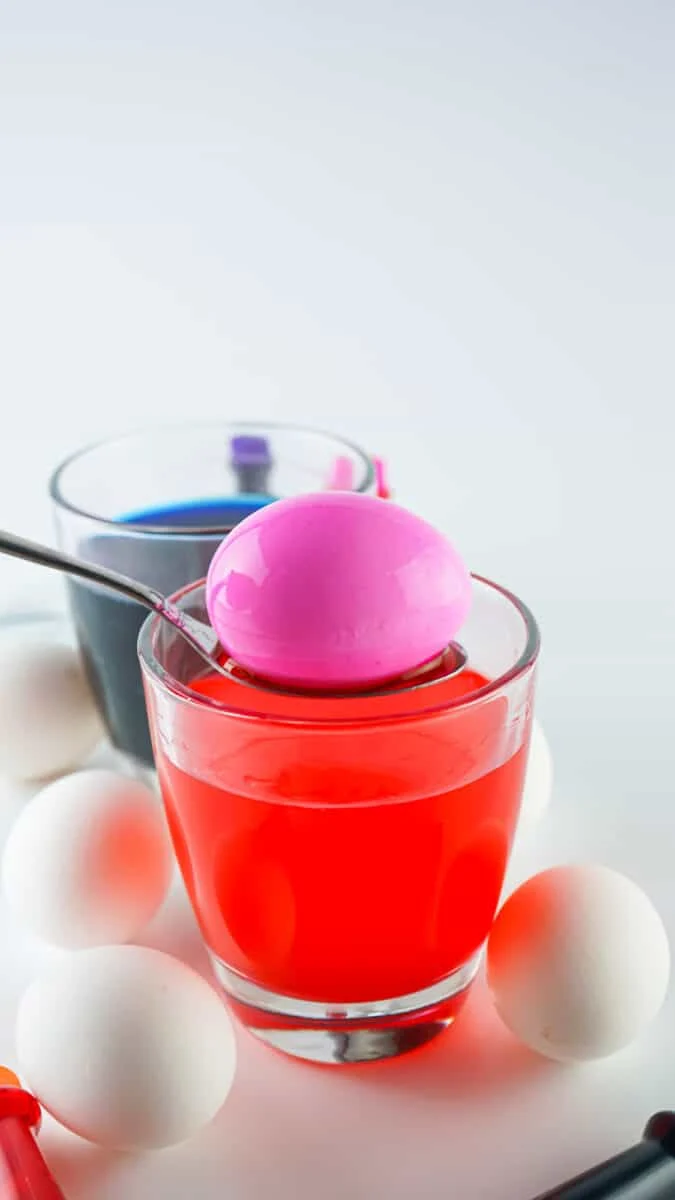 Let the eggs rest on paper towels, or wire cookie cooling racks with a paper towel underneath, to dry for at least 5 minutes.
Dyeing Easter eggs with food coloring is very easy! These are also some unique ways to color Easter eggs, too: