Here's a fun collection free infinity scarf crochet patterns along with cowl crochet patterns, too.
I seem to have given away all of my handmade scarves (how does that always happen??) … so, I decided to find some new, fun and easy cowl and infinity scarf free crochet patterns to try out.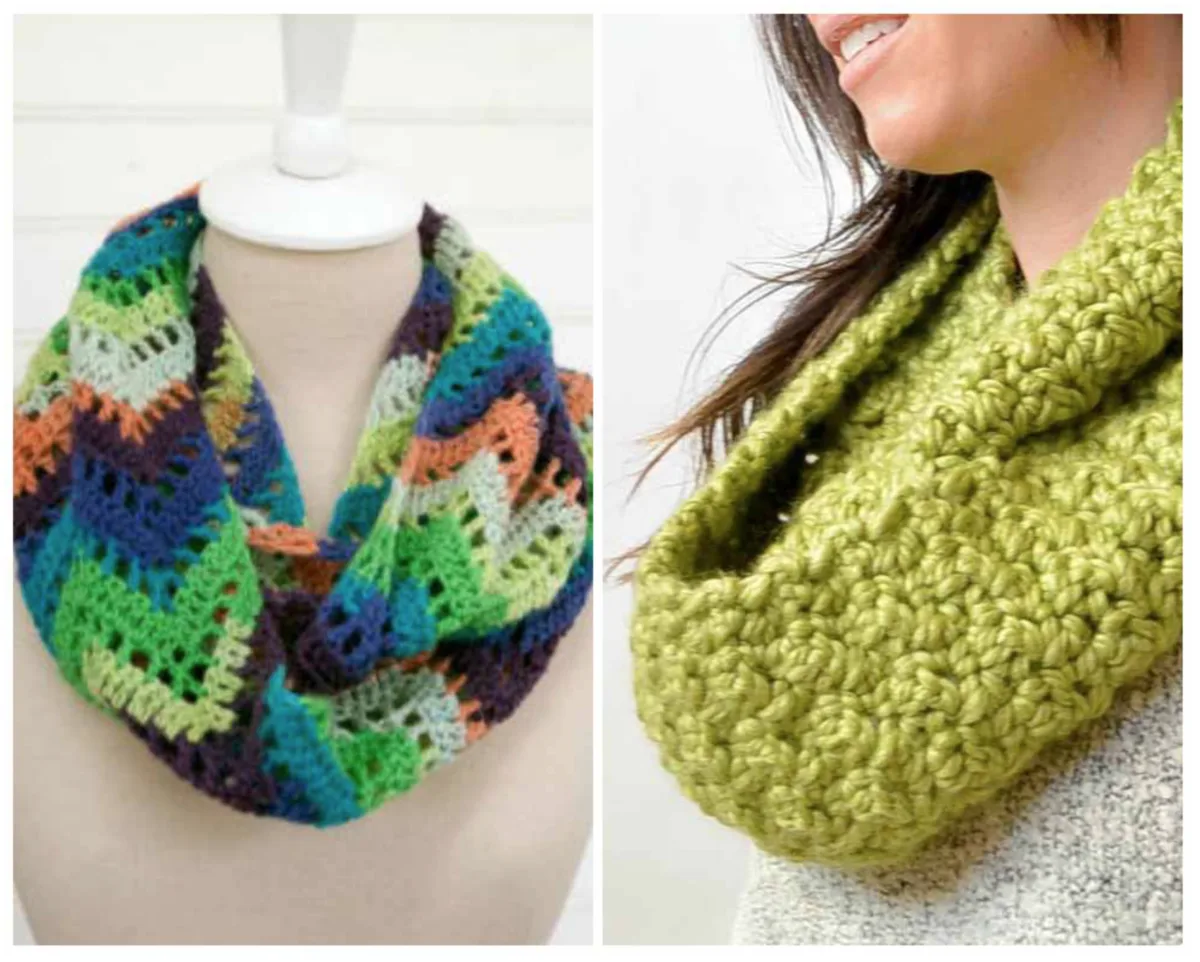 Infinity scarves and cowls generally crochet up very quickly so those projects are right up my alley and many patterns are perfect for beginner crocheters.
I learned a long time ago that the only finished projects at my house are quick ones so these infinity scarves and cowls are perfect for me.
Plus, these infinity scarf and cowl patterns are perfect to whip up as a last minute, special Christmas gift!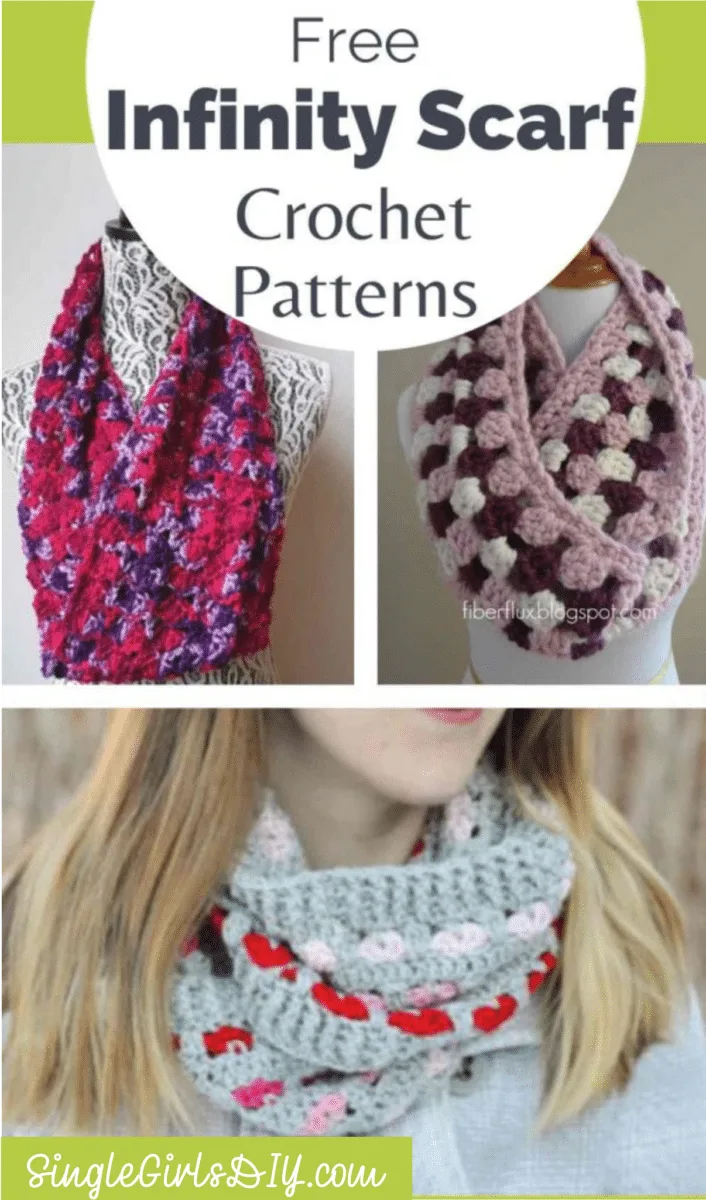 List of 20 Free Infinity Scarf Crochet Patterns
1. Puppy Love Infinity Scarf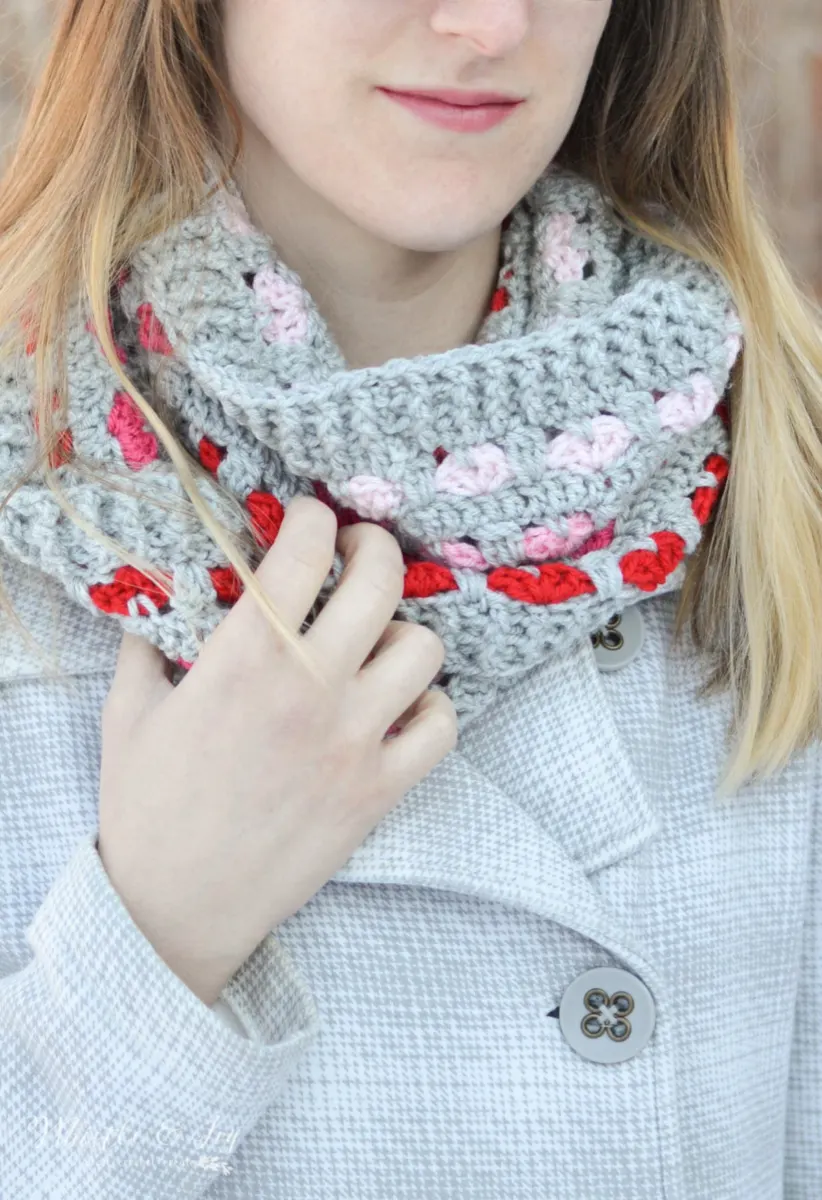 I like the added texture of the contrasting yarn colors in this scarf.
2. Chevron Lace Crochet Infinity Scarf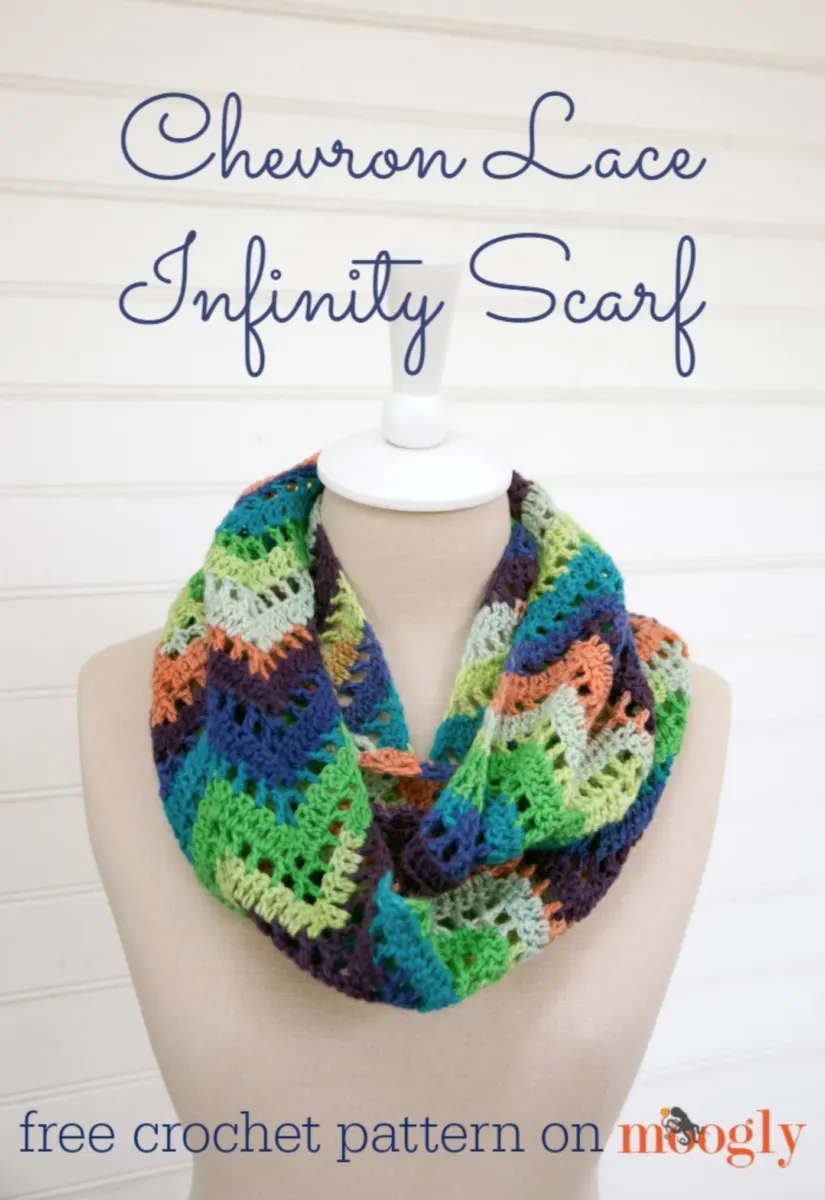 This is a perfect pattern to learn how to change yarn color
by Moogly
3. The Berries Jubilee Infinity Scarf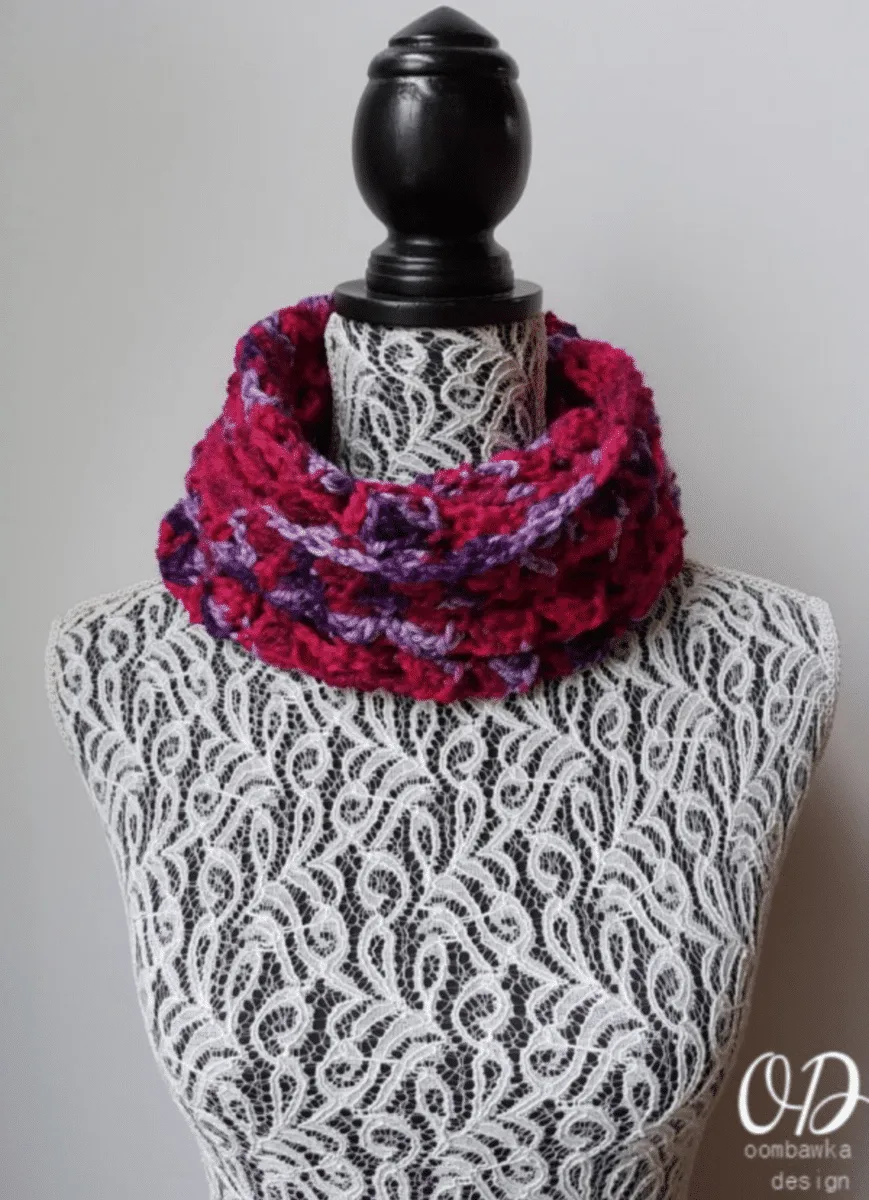 This pretty scarf is crocheted with only one skein of Red Heart with Love yarn.
4. Mobius Infinity Scarf Pattern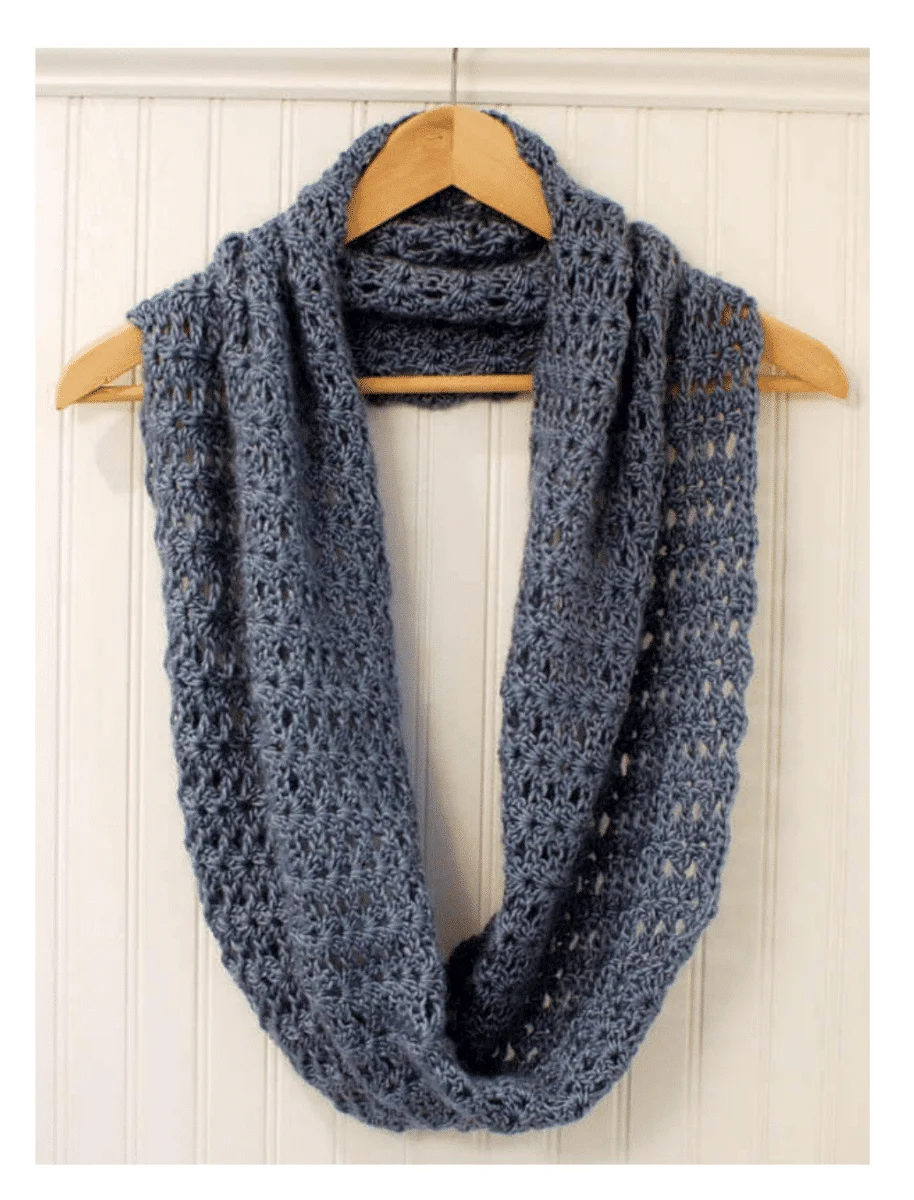 This light and delicate-looking scarf requires no sewing to finish it off!
5. The Shannon Crochet Infinity Scarf Pattern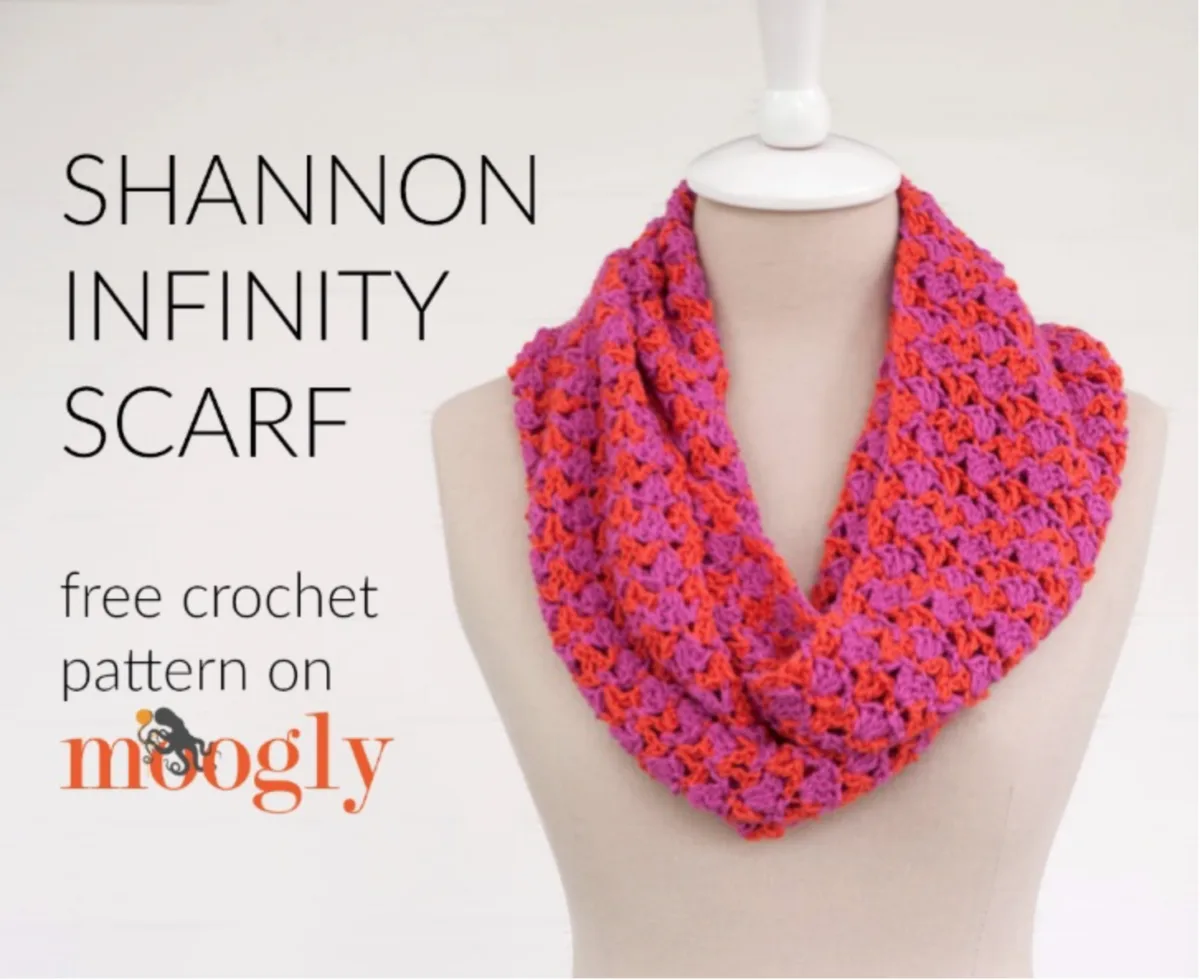 This lovely scarf uses the pretty Shell stitch and a V Stitch for texture.
by Moogly
6. "Two Ways About It" Reversible Infinity Scarf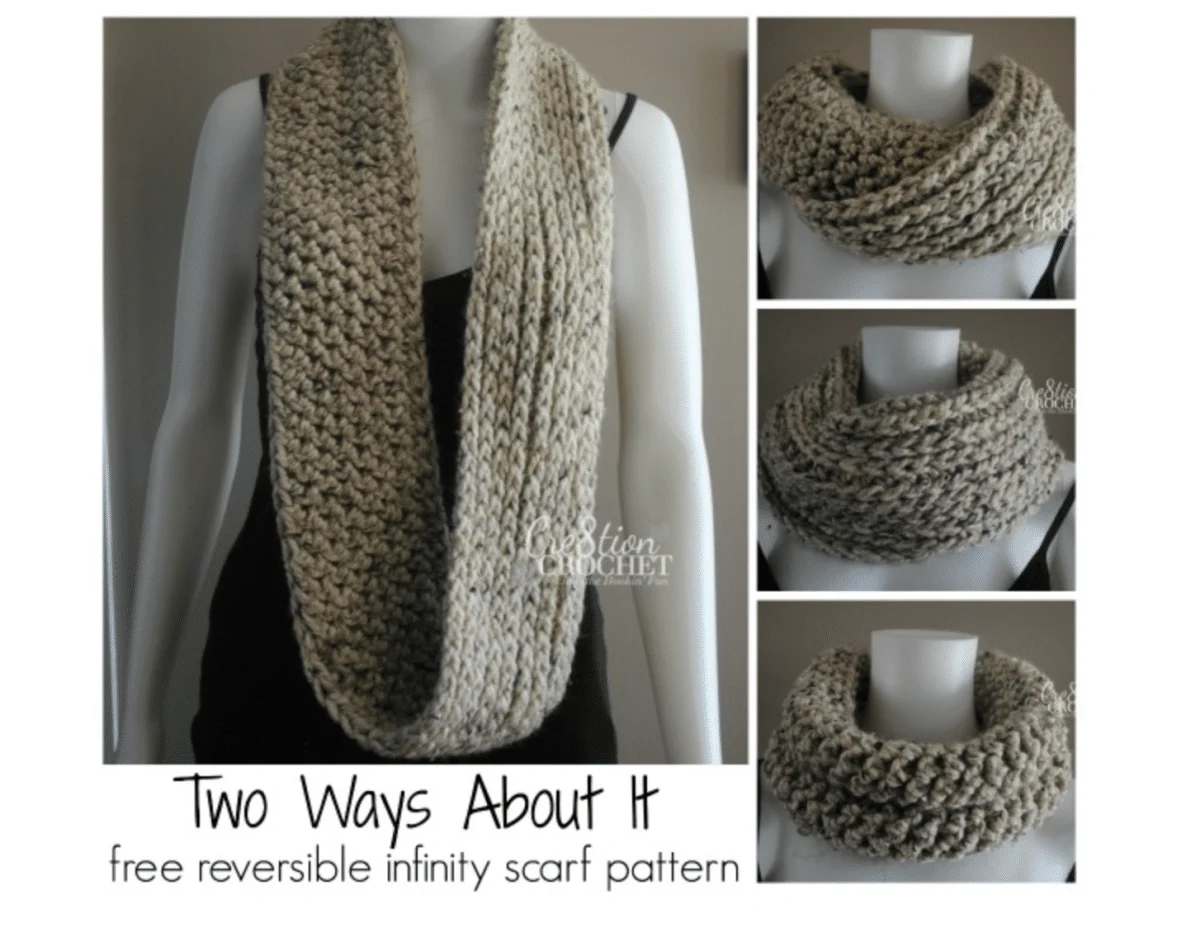 This fun infinity scarf features a crochet side and a knit (look) side. It works up very fast with Wool Ease Thick and Quick yarn.
I used the same Wool Ease Thick and Quick Yarn to make these easy DIY gnome ornaments, too!
7. Cherries in Bloom Infinity Scarf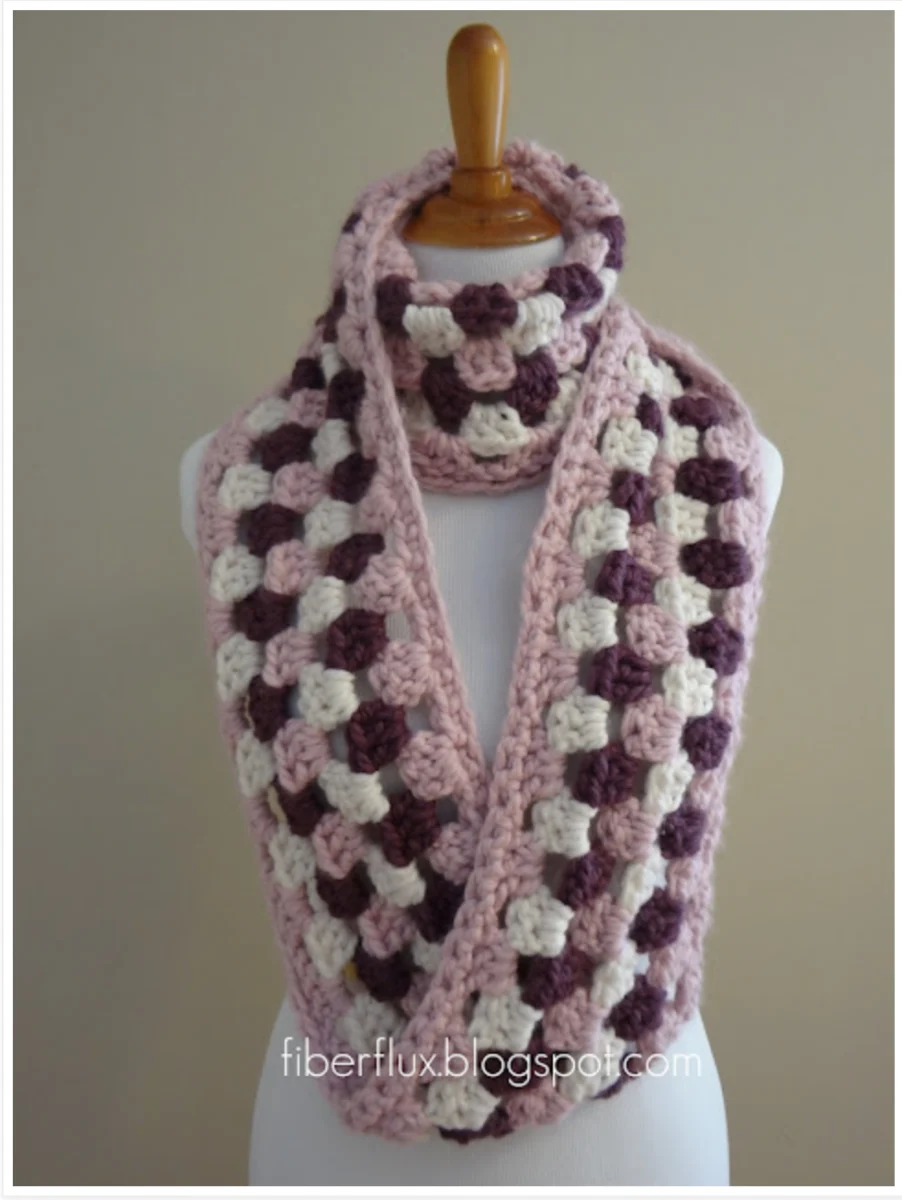 This fun trip-color scarf is crocheted in granny square stripes for a thick and chunky neck warmer that makes a statement on its own.
by Fiber Flux
8. Perfect Mother's Day Twisty Mesh Infinity Scarf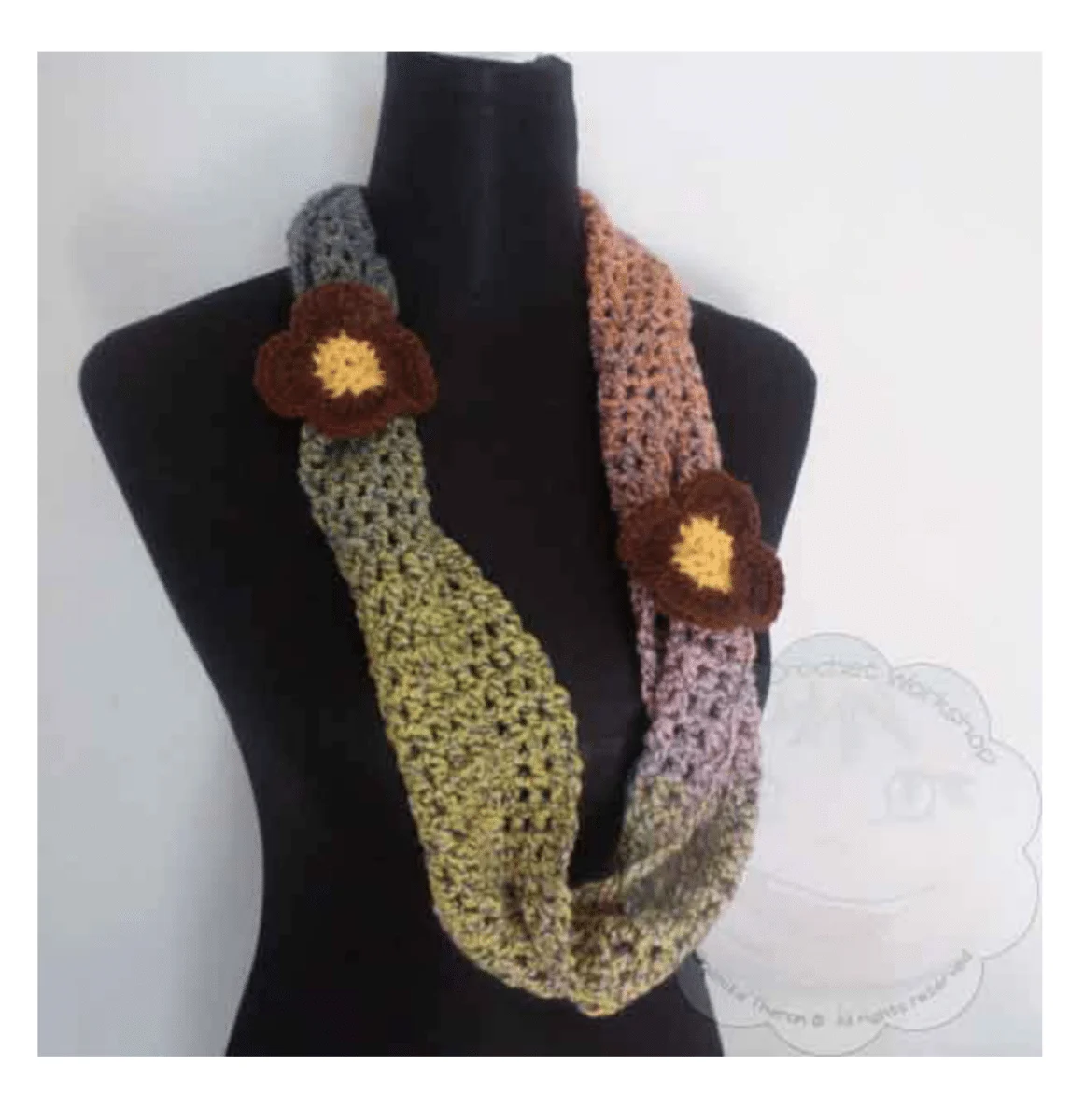 A lacy stitch and some fun flowers make this scarf a great gift idea in the Spring if you use pastel yarn or a fun Fall scarf if you use browns, oranges and yellow yarn!
9. Cables and Stripes Free Crochet Cowl Pattern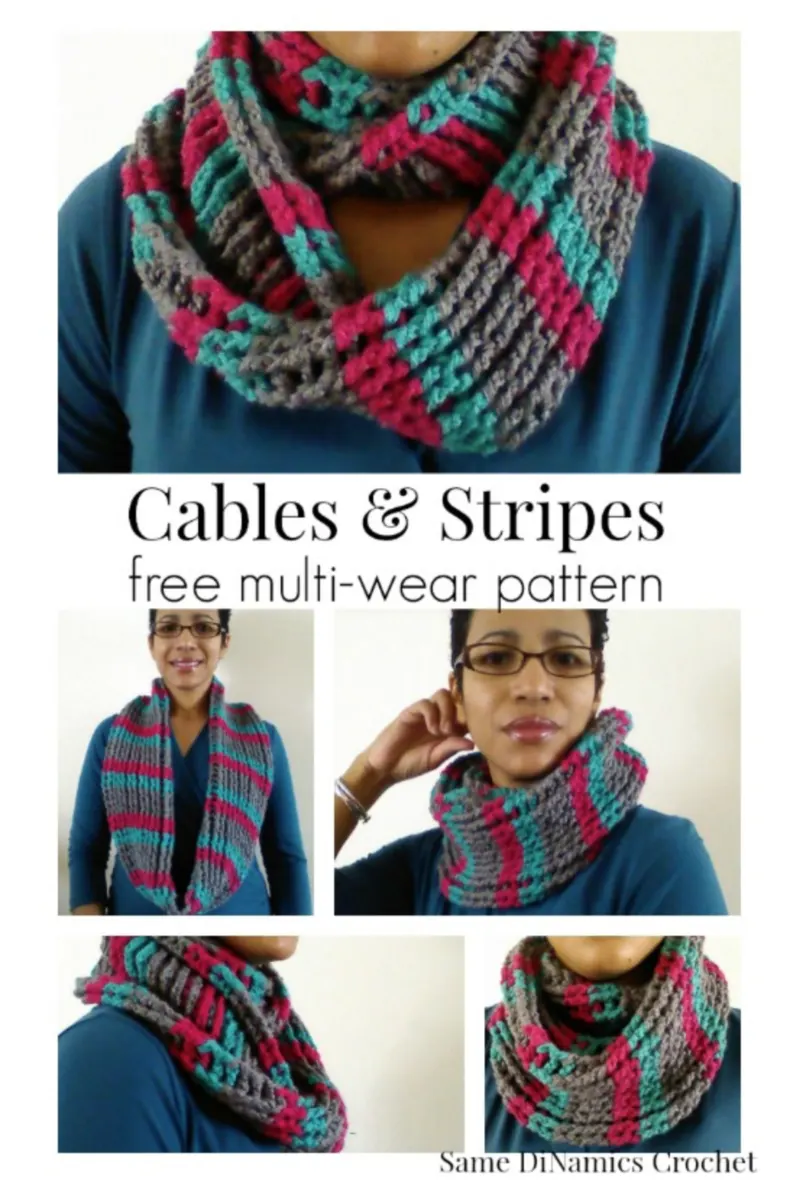 You can wear this colorful cowl several different ways depending on your mood!
by Same DiNamics Crochet designed for Cre8tion
10. The Pavement Infinity Scarf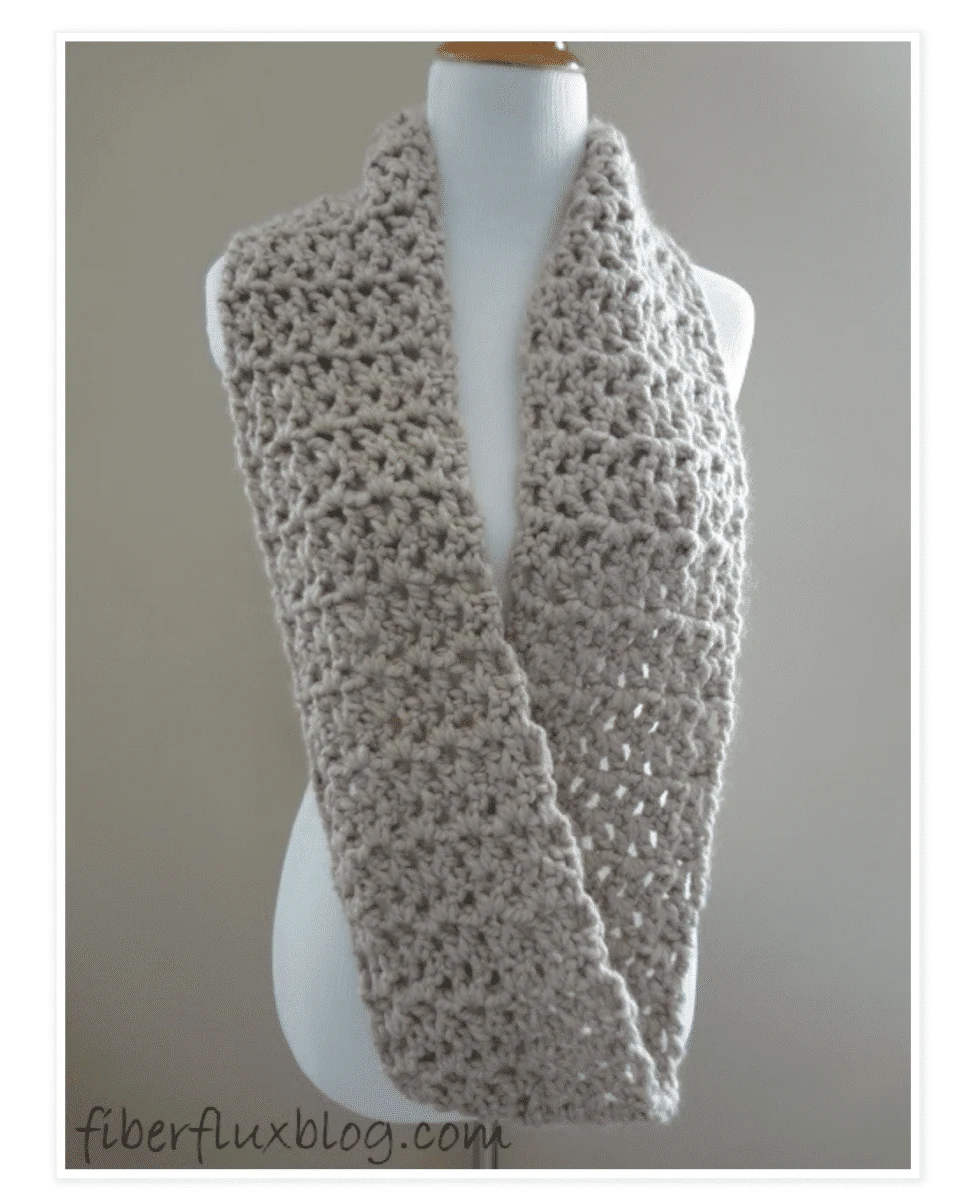 I love the simplicity of this chunky cowl scarf.
by Fiber Flux
11. Comfy Mochi Crochet Cowl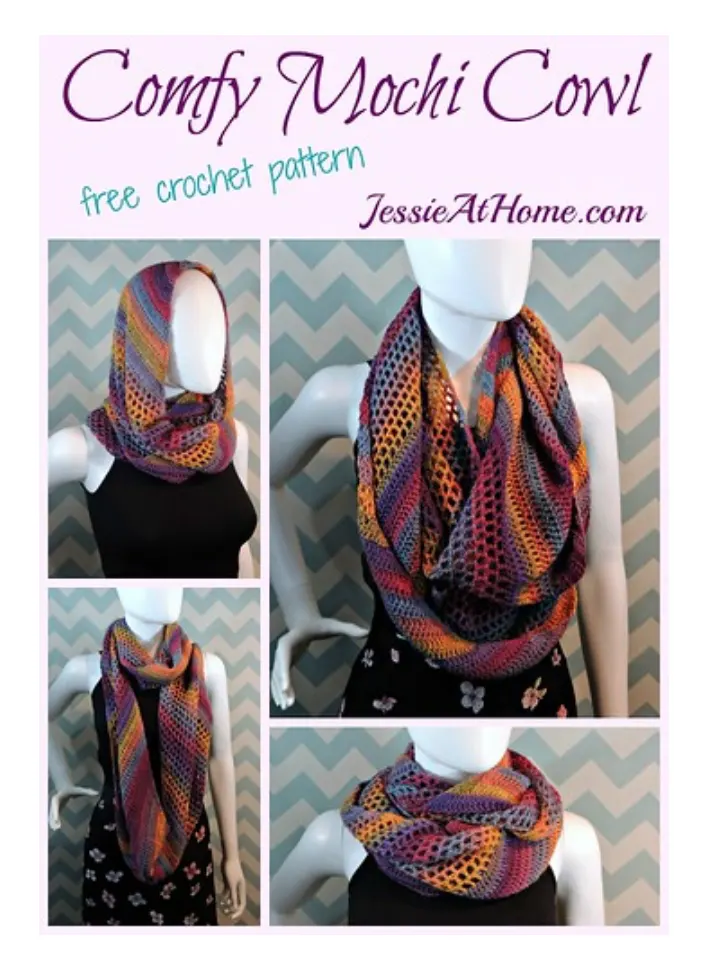 This versatile scarf can be used as a cowl, a hooded scarf, or a traditional scarf. One scarf with three looks!
12. Stretched Crochet Cowl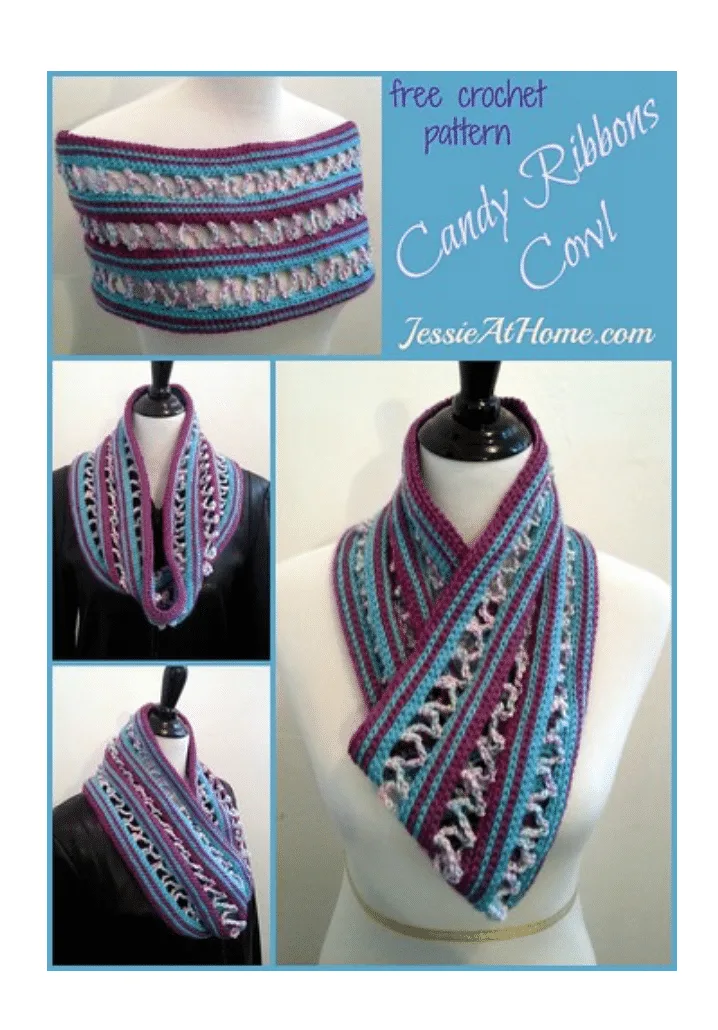 This cool scarf can also be worn several different ways, making it a great addition to your wardrobe!
13. Versatile V-Stitch Cowl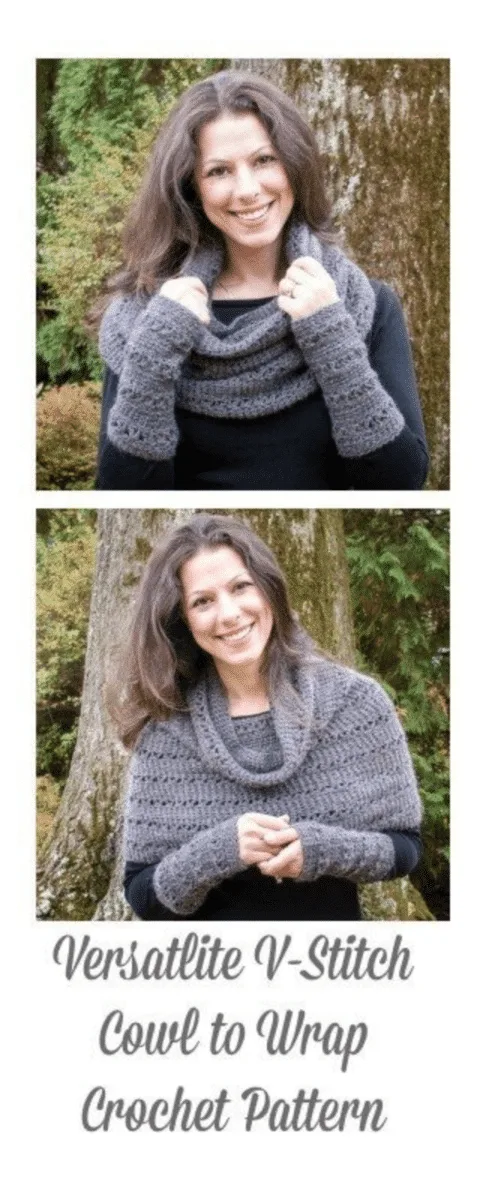 This crochet cowl has a matching fingerless gloves pattern
14. Off Kilter Infinity Scarf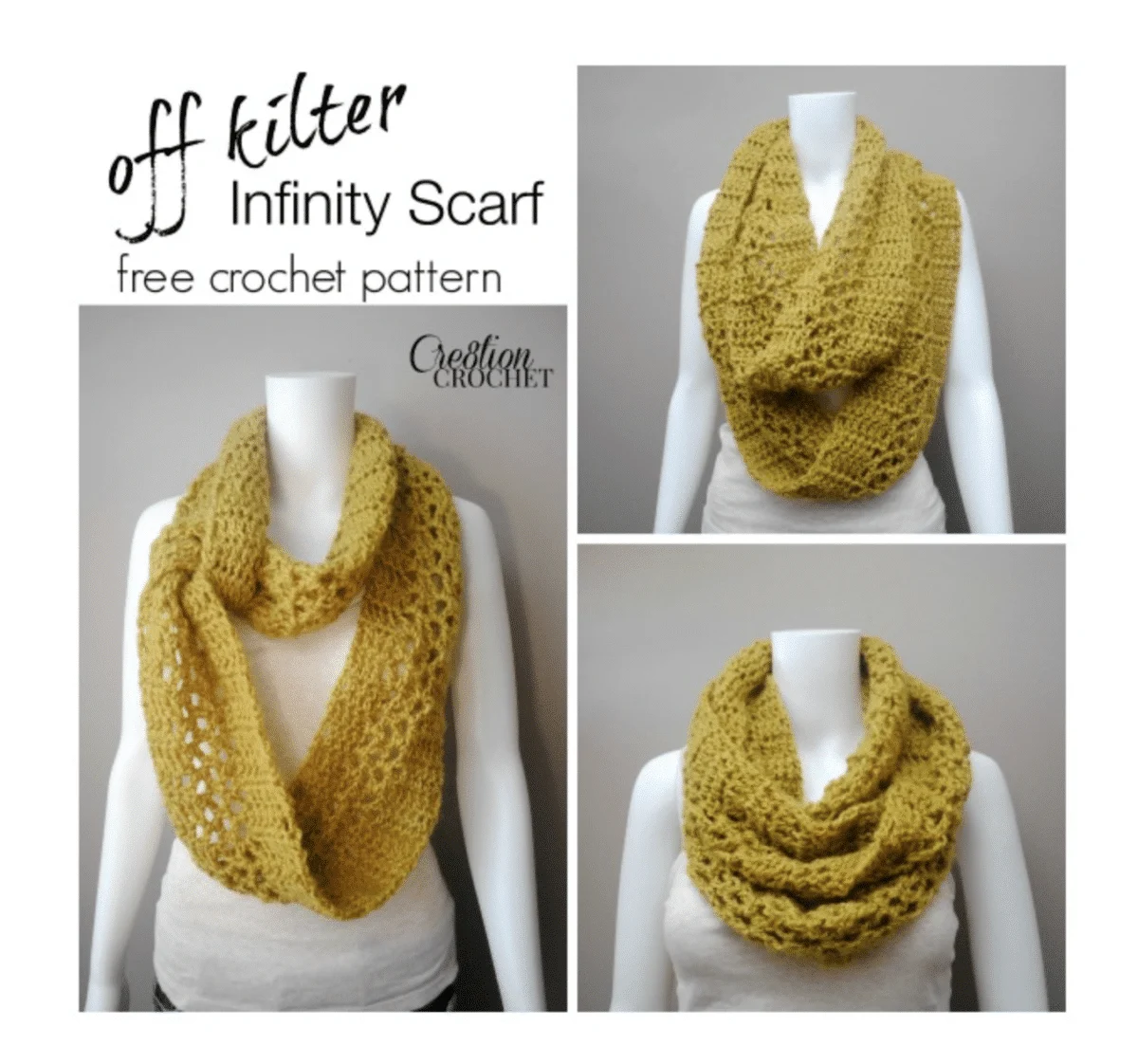 Solid color yarn lets the pretty stitch patterns stand out in this scarf.
15. Spring Fling Picot Trellis Crochet Scarf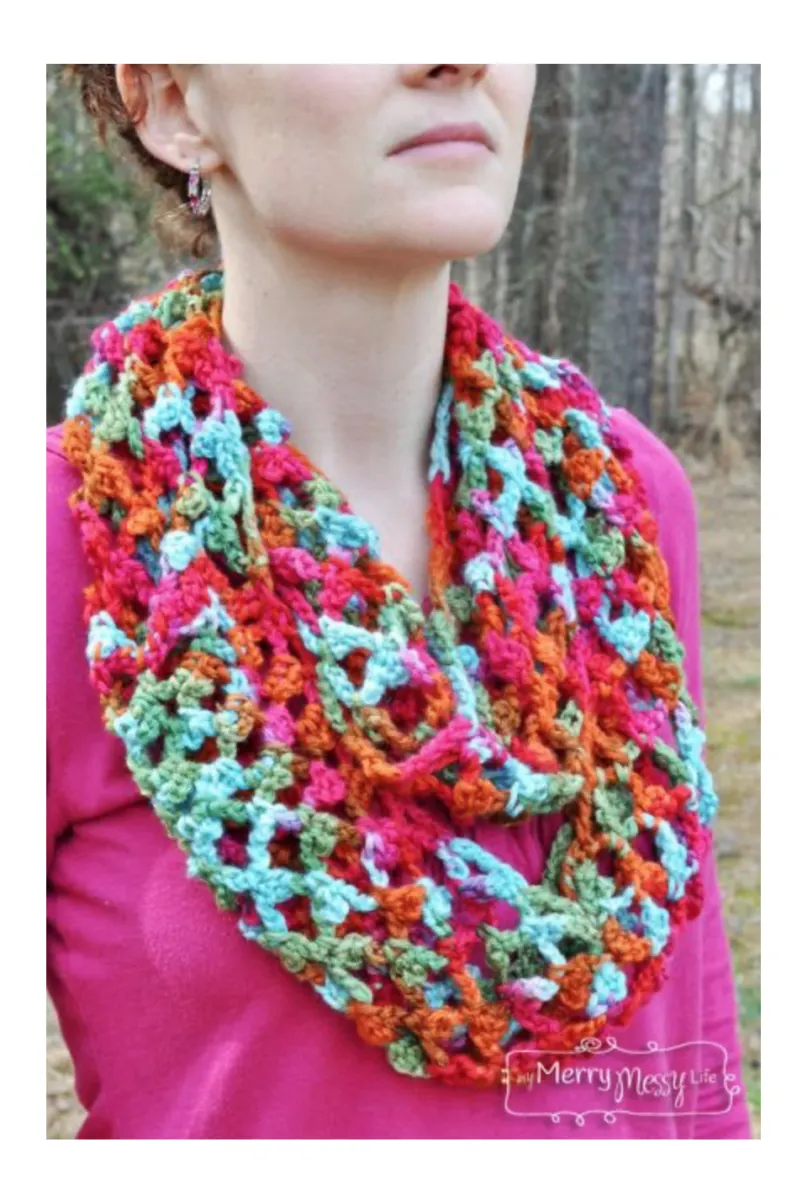 Bright, bold colors make this fun cowl super cool!
16. Crochet Granny Infinity Scarf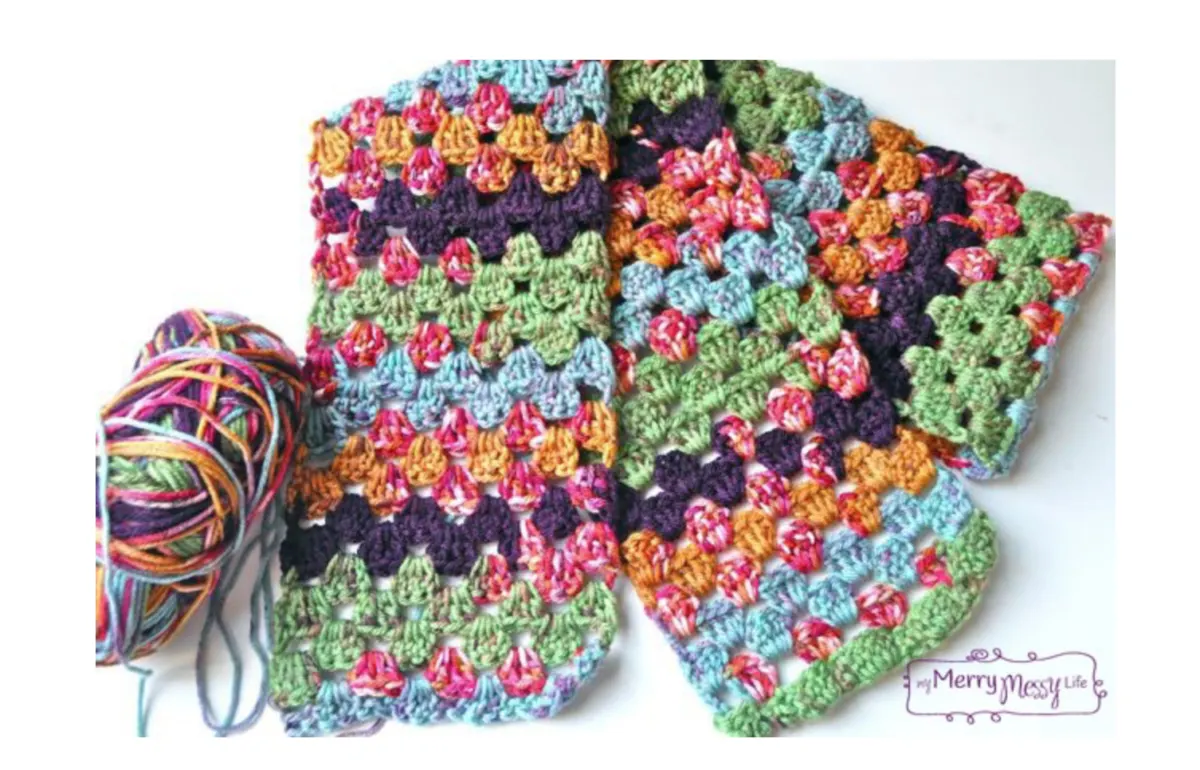 Here is another fun way to use the granny crochet stitches in a scarf.
17. Brick Stitch Tunisian Crochet Cowl
It may look complicated but this beautiful cowl is actually fairly simple to crochet.
18. Chunky, Squishy Crochet Infinity Scarf Pattern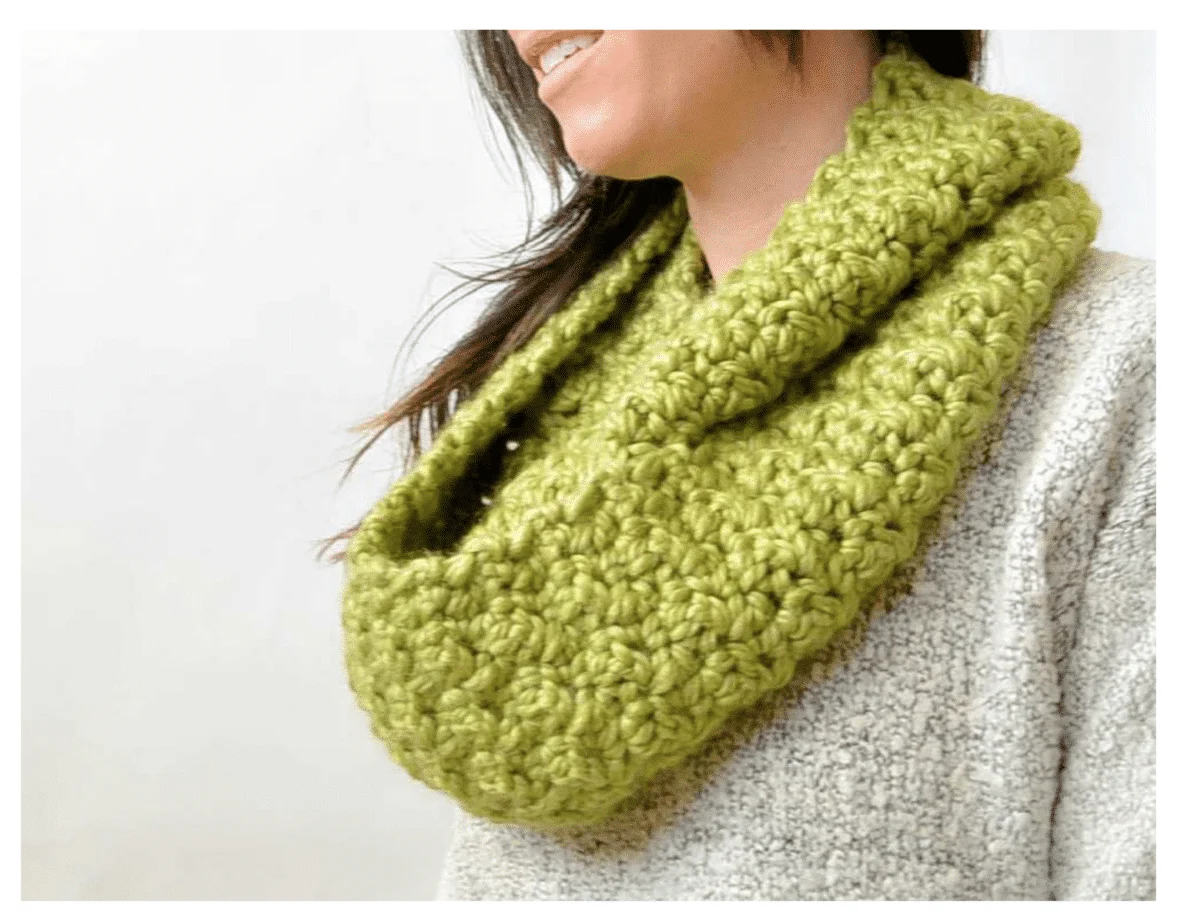 This infinity scarf pattern was inspired by a crochet afghan!
19. Hideaway Cowl – Easy Free Crochet Infinity Scarf Pattern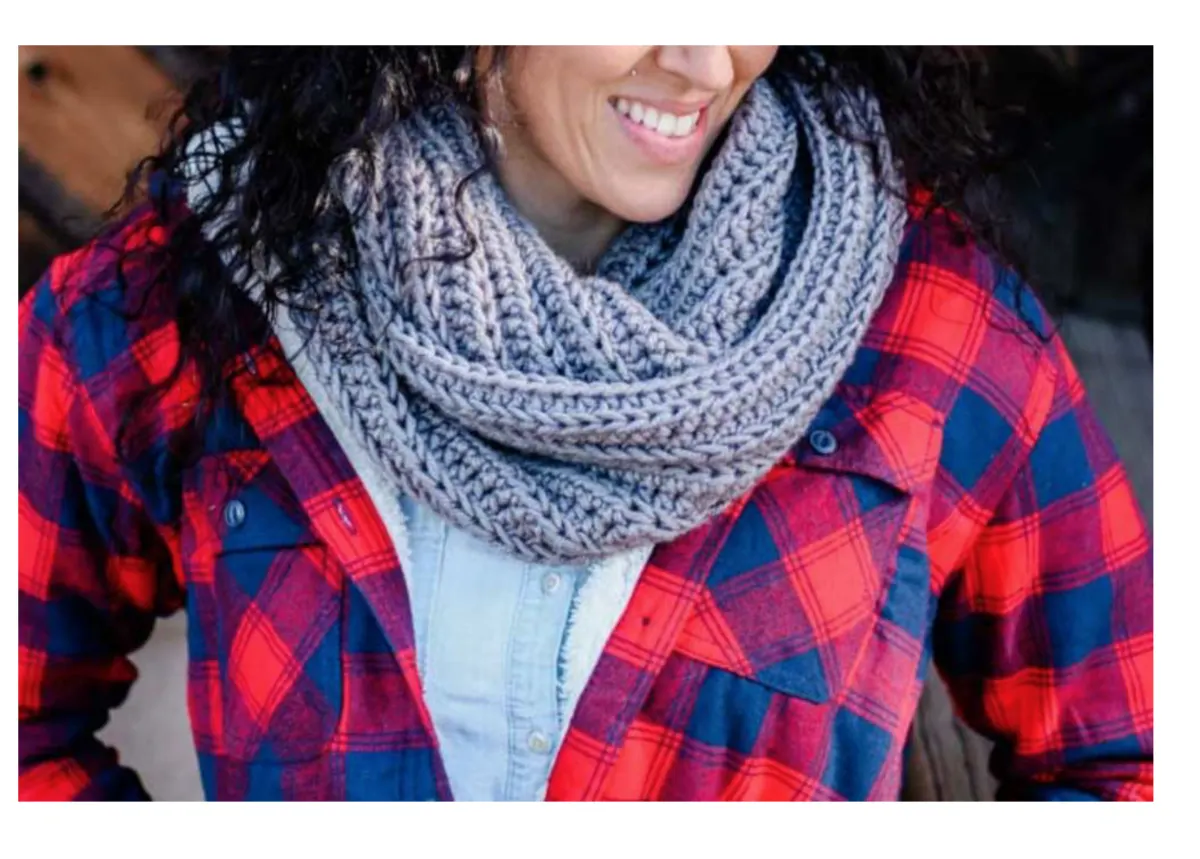 The stitches for this scarf resemble ribbed knitting more than crochet.
20. Faux Fur Infinity Scarf Pattern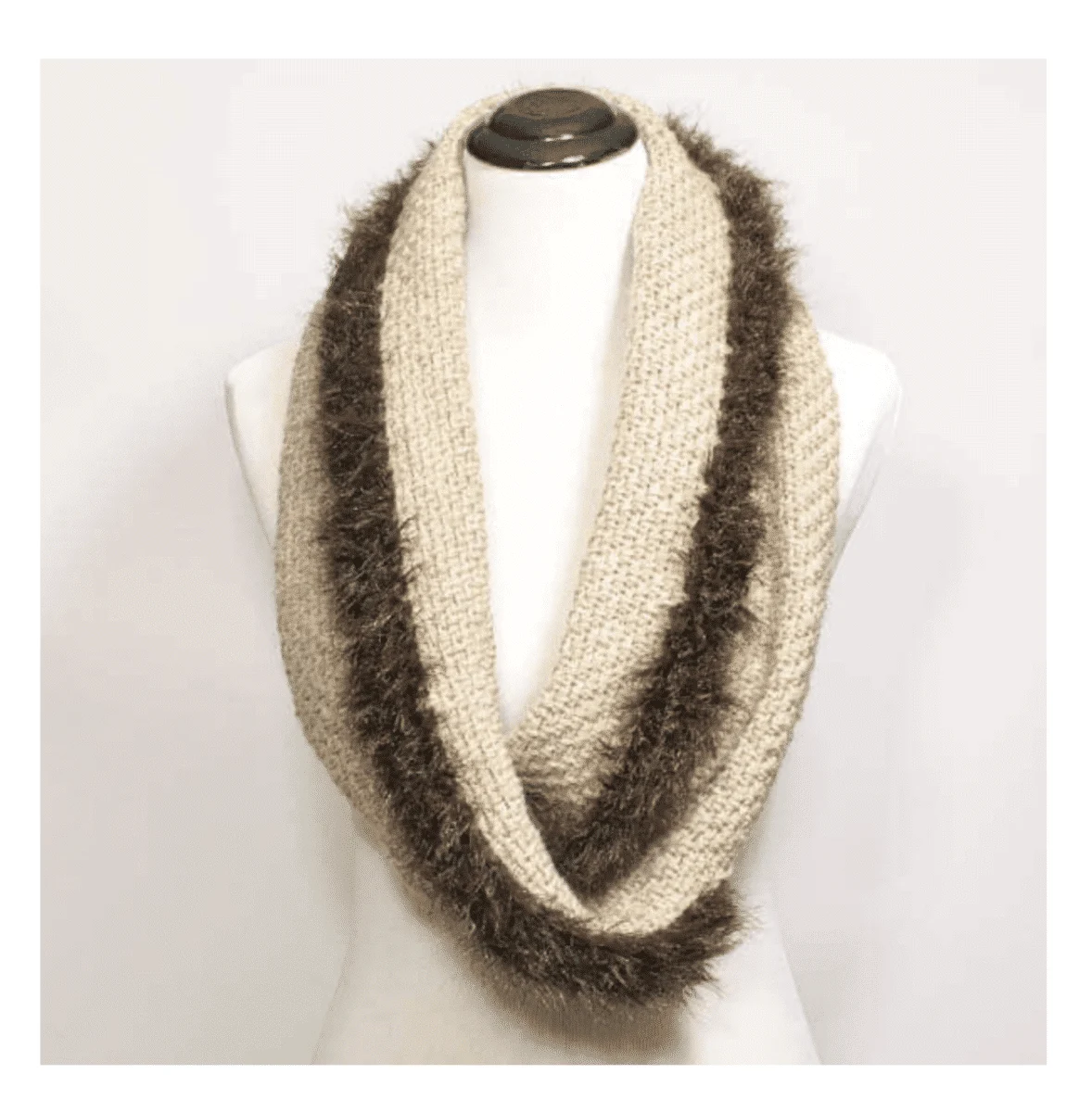 Faux fur adds a luxurious touch to this free infinity scarf pattern. This is a perfect gift to make someone!
See our list of essential crochet supplies you actually need! And nothing you don't!
How long should I crochet an infinity scarf?
There is no right or wrong answer to this question. The obvious answer is "as long as you want it".

Some people like their scarves shorter and hugging their necks while others prefer longer infinity scarves. It also depends on whether or not you like to wrap the scarf around your neck multiple times.

You can do a trial run of sorts with a regular scarf. Simply, safety pin the ends together and wrap it around your neck. That will give you an idea of how long your crocheted scarf needs to be.

According to Wiki How, 60″ is a good average length.
---
What crochet stitch works up the fastest?
In my personal opinion, I would have to say the Double or Triple/Treble Crochet Stitches are fastest because they are tall stitches.

AllFreeCrochet actually did a survey on this question and found that the fastest crochet stitch is the Double Crochet Stitch.

All that being said, I have seen some crocheters work so fast that you can't see their hands move. My guess is they are using a simple stitch and can therefore work it very quickly.

It all depends on your expertise and years of practice.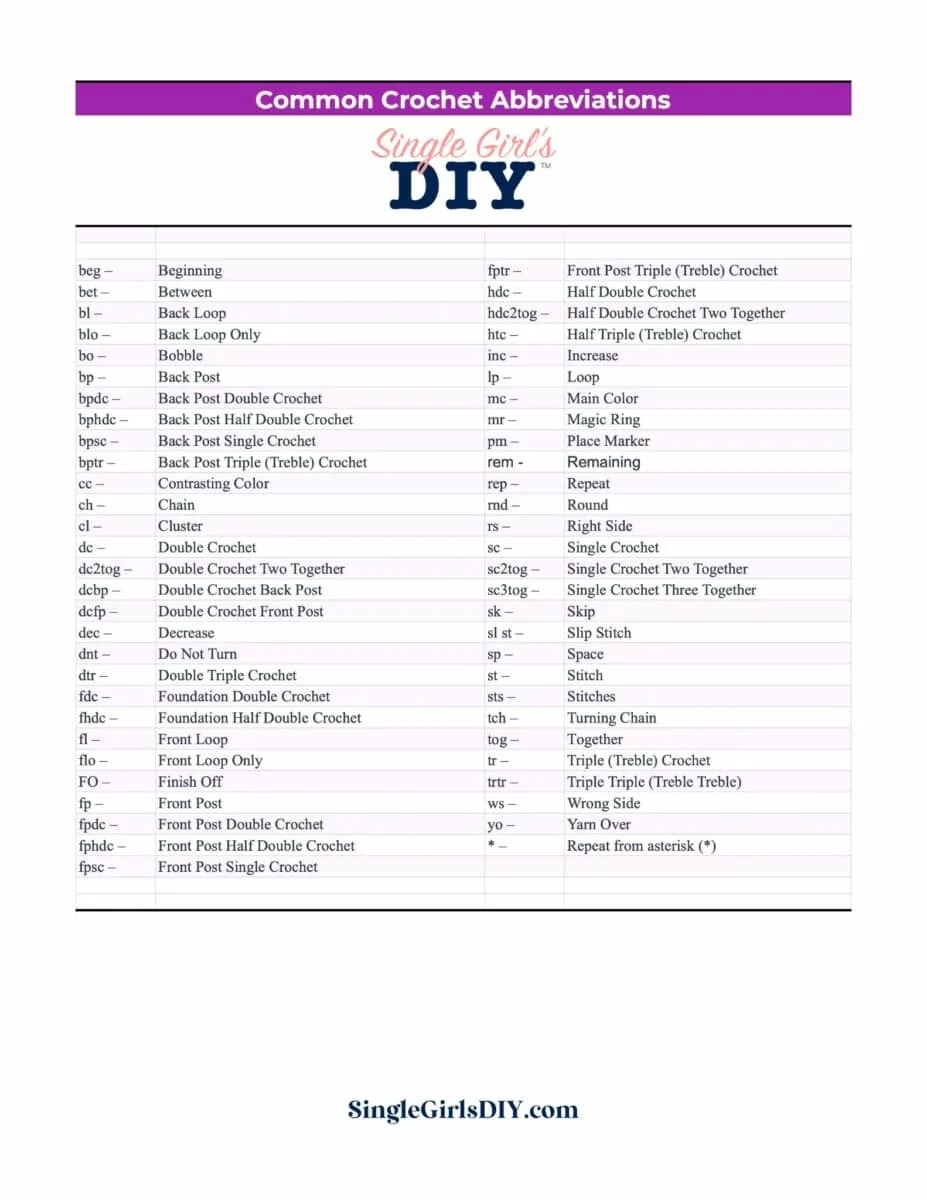 Free Crochet Abbreviations Chart
Get a free printable chart of all the crochet abbreviations you need to know when working on patterns.
The free download is in our pattern library.
Free Baby Crochet Patterns:
Does using a bigger crochet hook use less yarn?
Yes, absolutely! The reason a bigger hook uses less yarn is that the hole you create while crocheting is larger. Your finished piece will therefore be lighter, more open and airy which is great for summer wraps and triangle shawls.

Note: when I say 'less yarn', what I mean is length of yarn, not weight.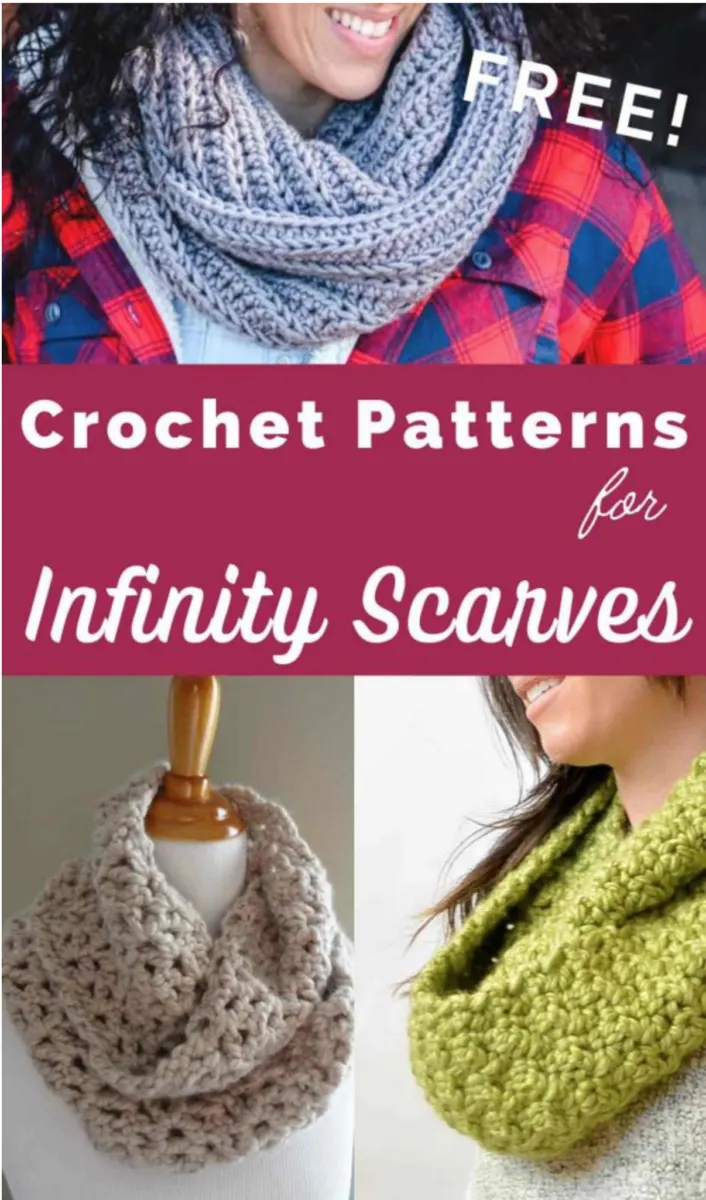 Be sure to Pin This list to save for later!
We have more crochet patterns you will love, too: