How many fun DIY projects can you make with Tumbling Tower Blocks, the generic Dollar Tree version of Jenga Blocks?
Well, we have come up with quite a few unusual uses for tumbling tower wood game pieces, and these cute miniature Jenga Block pumpkins are the latest DIY project we love!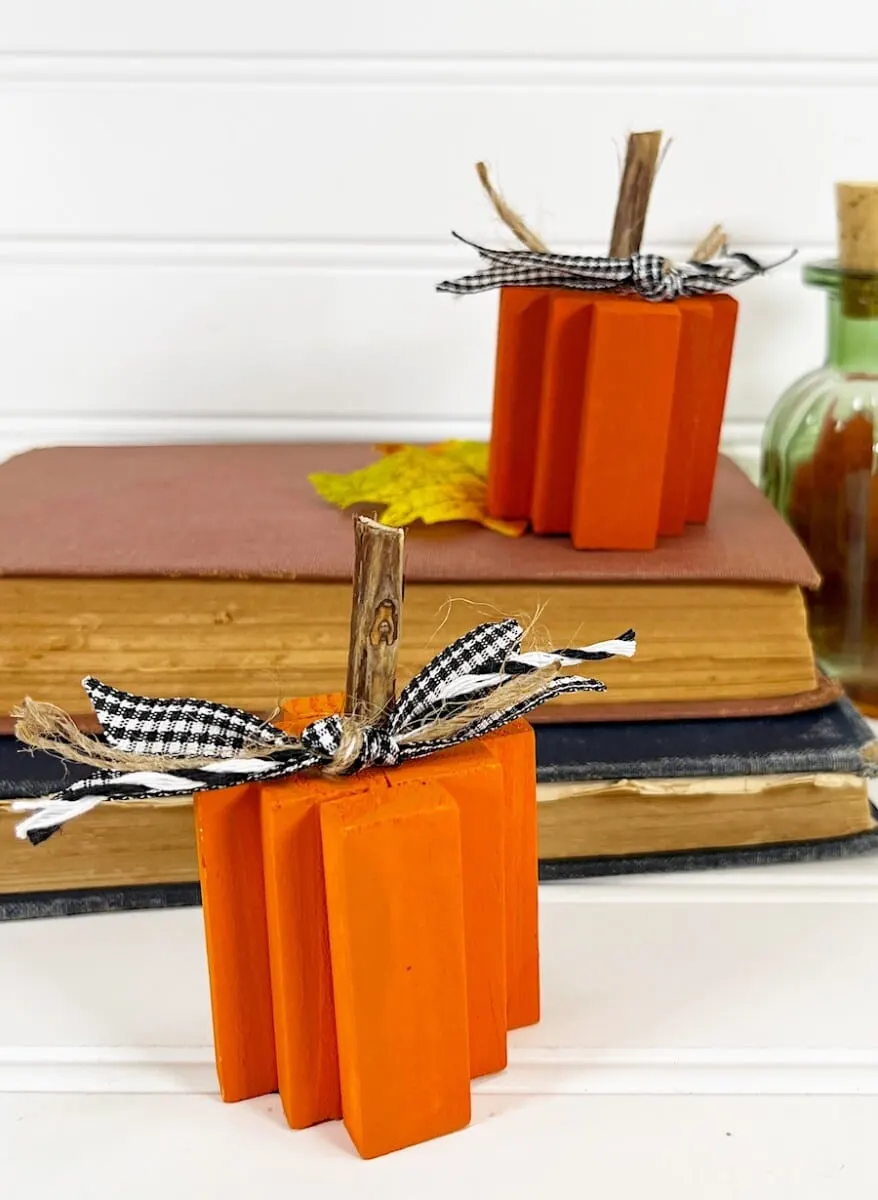 These mini pumpkins look cute on a tiered tray, or tucked onto shelves or in baskets.
Jenga block pumpkins are easy enough for older kids to make. Plus, you can make lots of these miniature pumpkins in minutes. So they are easy to make for craft fairs!
We gave these Tumbling Tower pumpkins a farmhouse rustic look with muted orange paint and gingham ribbon bows in green and black. You can choose brighter colors or more neutral colors, such as white or cream pumpkins which would look so cute!
Be sure to see all of our easy Fall crafts for more great ideas!
This is just one of the unique ways we use Tumbling Tower game pieces from the Dollar Tree. Check out all of these DIY ideas, too: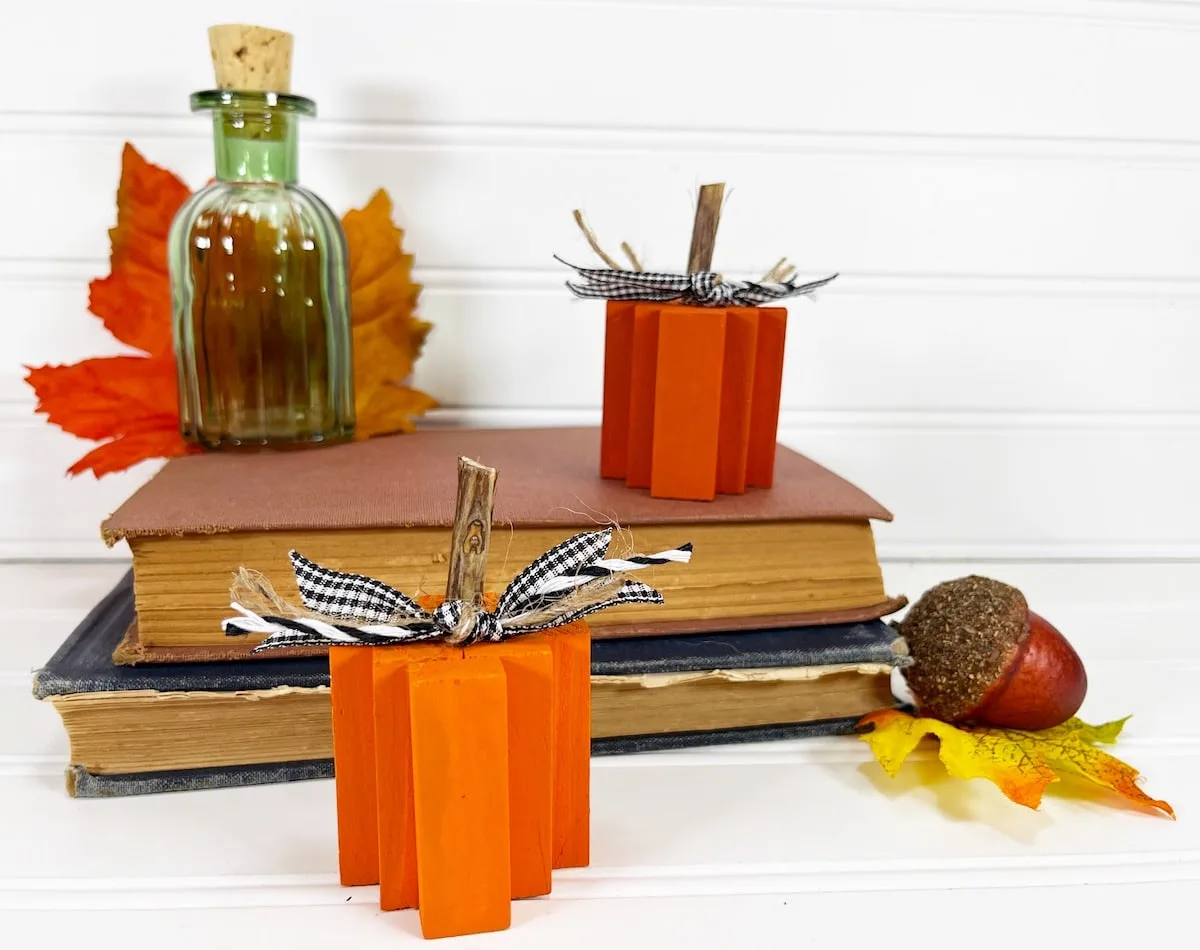 How to Make Tumbling Tower Block Pumpkins
Materials
Wooden Tumbling Tower Game
Craft Paint (I used DecoArt Americana in Burnt Orange and Spiced Pumpkin. Brown is shown in the photo, but I decided not to use that one.)
Glue Gun and Glue Sticks or Craft Glue
Assorted Ribbon Scraps
Twig
Paintbrush
Wire Cutters (optional)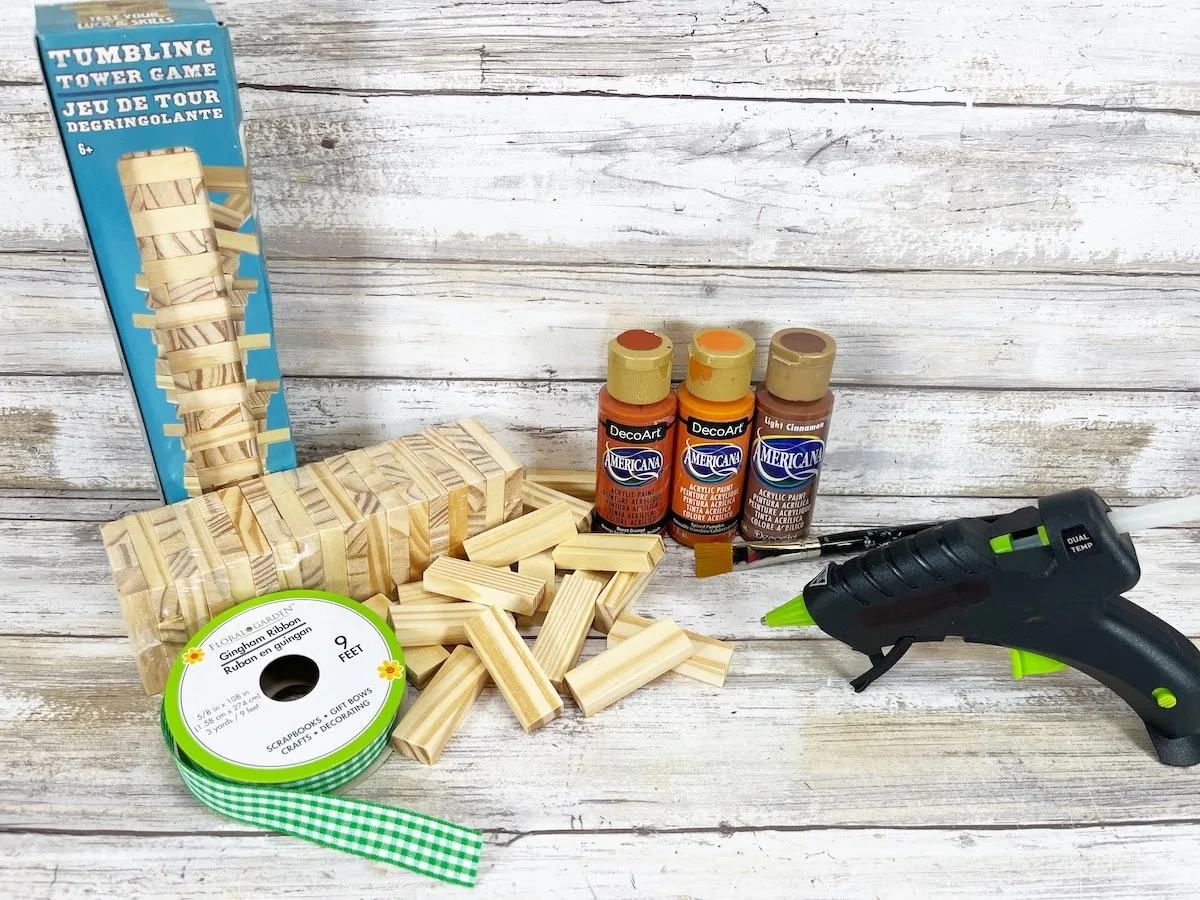 Instructions
Step 1
Use 9 Tumbling Tower wooden pieces for each pumpkin.
Glue the game pieces together in the following order:
Leave two wooden pieces single. Glue two pieces together along the long skinny edges. Do this twice so that you have two sets of two. Then glue three pieces together for the center.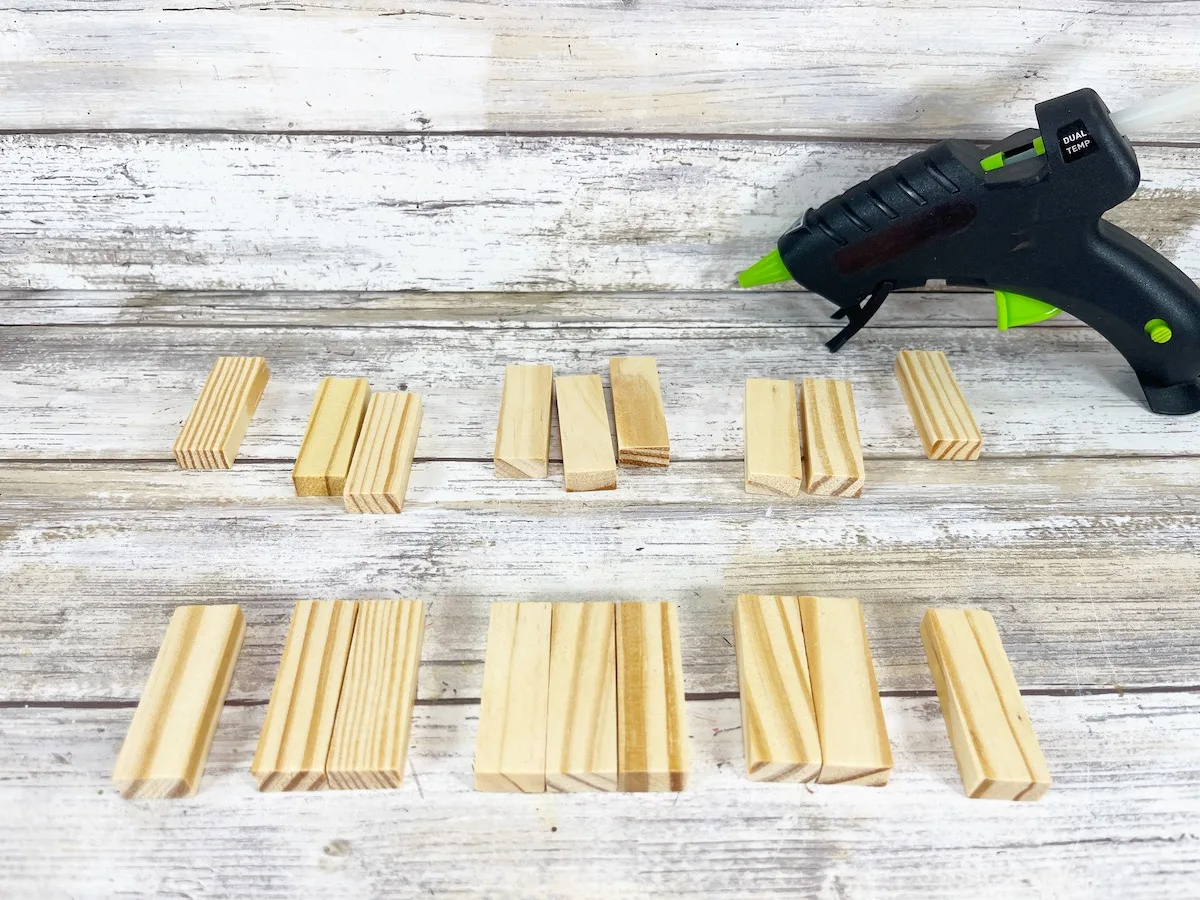 Step 2
Glue the Tumbling Tower blocks pieces to together to make the pumpkin.
Glue one single wood piece onto the center of a set of 2 pieces.
Then glue that stack onto the set of three wood block pieces.
Glue the second set of 2 wooden pieces to the back of the set of three pieces. Then finish by gluing the remaining single wood game piece to the back of the set of two wood blocks.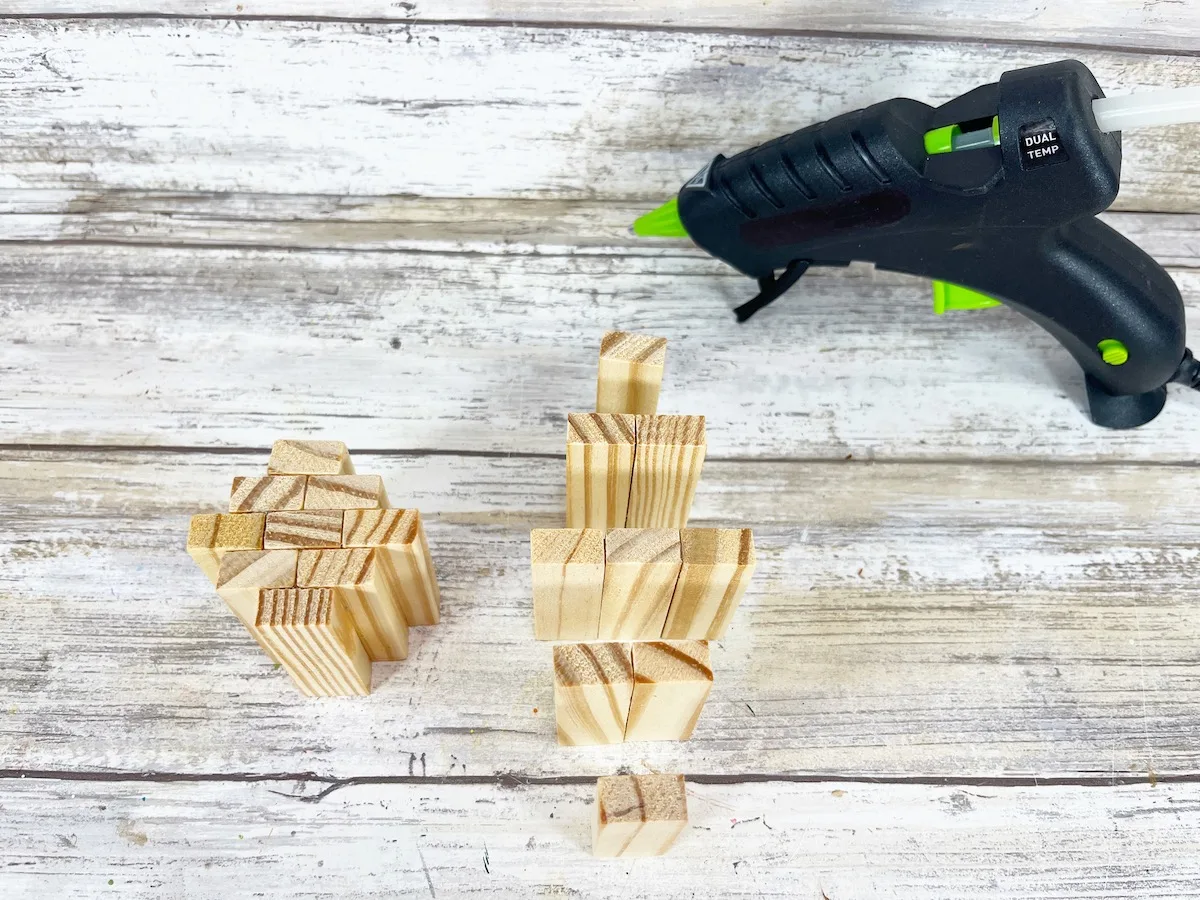 Helpful Tip: If you are using liquid craft glue and not a hot glue gun, you can hold the game pieces together with a rubber band while they are drying.
Step 3
Paint the Jenga block pumpkins on the outside, making sure to get every exterior surface with paint, especially in the edges.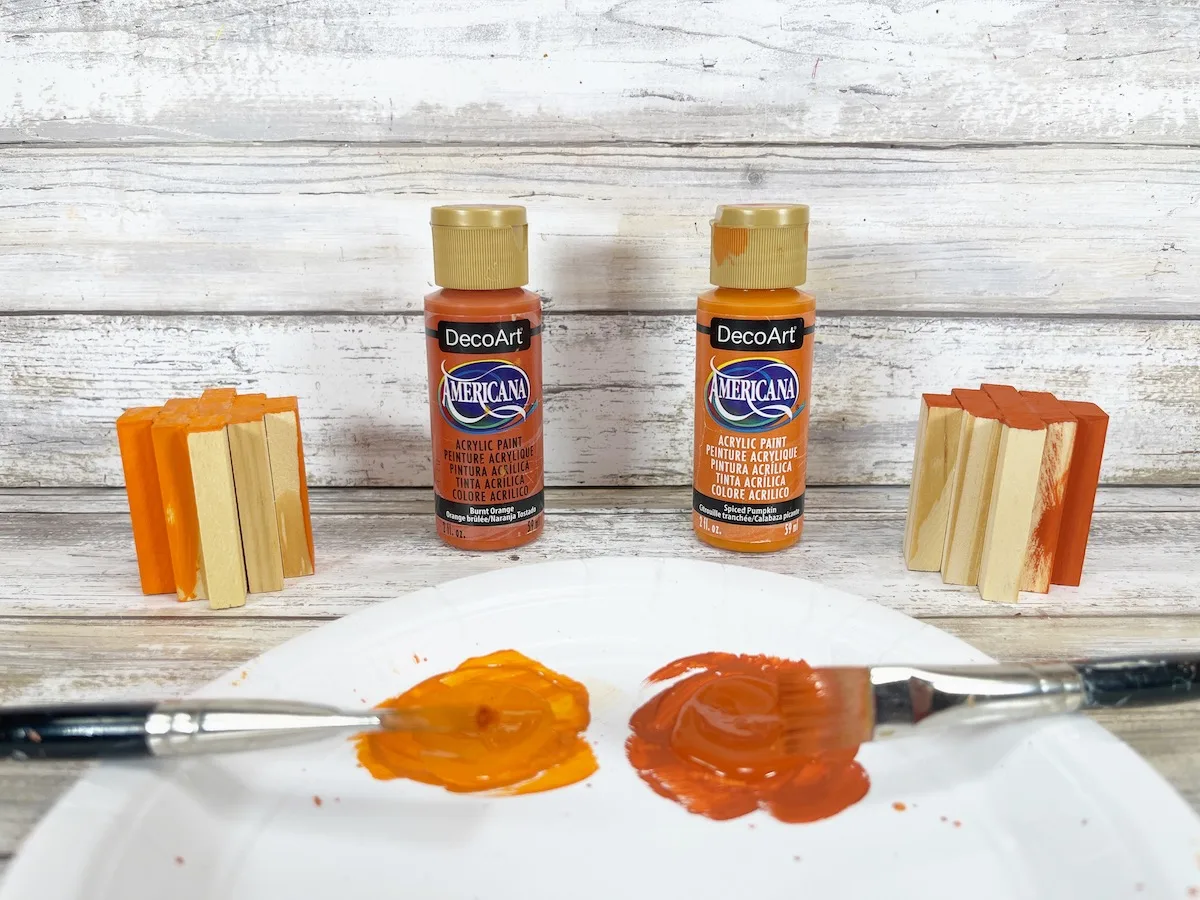 Allow to dry completely and apply a second coat, if needed.
Step 4
Trim a twig or small branch to be about 1 inch long. Wire cutters can be used to easily cut the twig, or use scissors or garden shears.
Glue the twig to the top center of the Tumbling Tower Blocks pumpkins.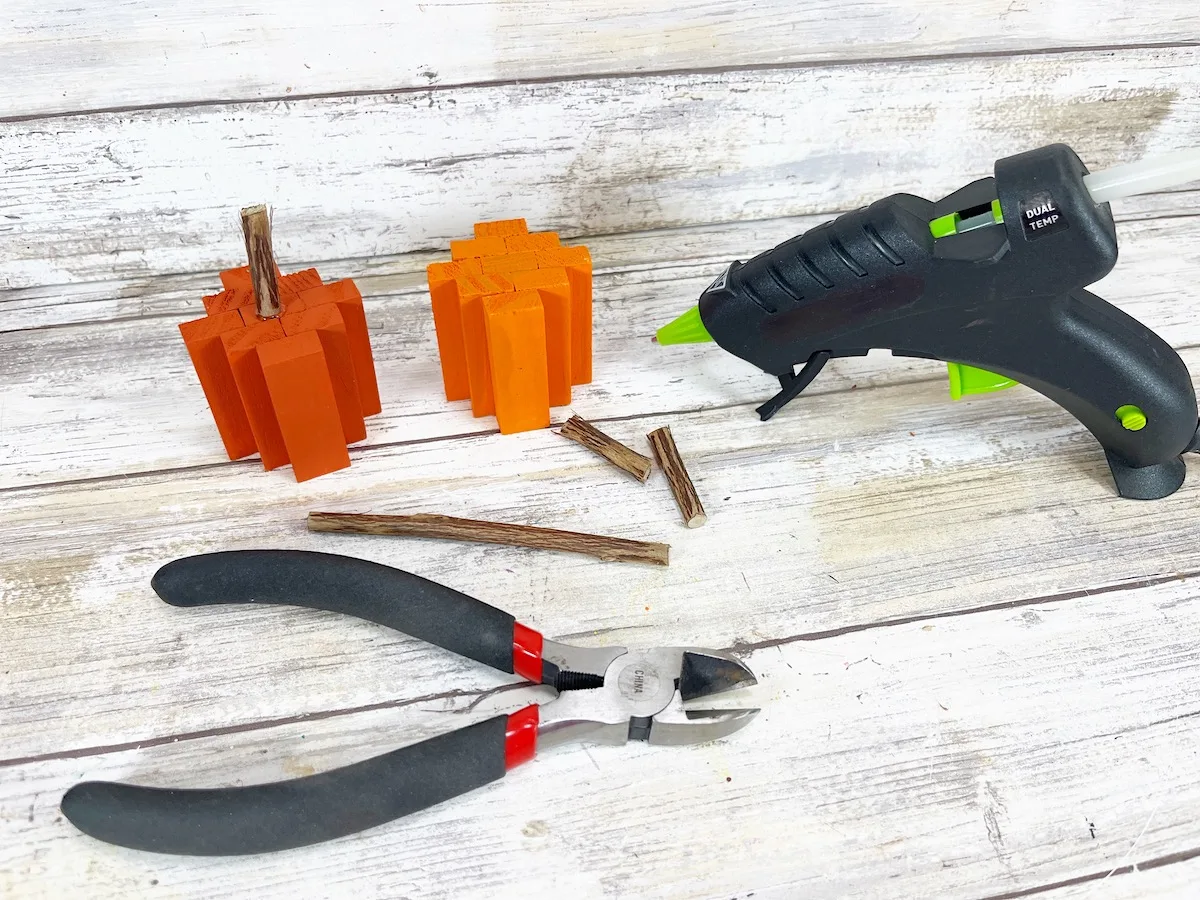 Step 5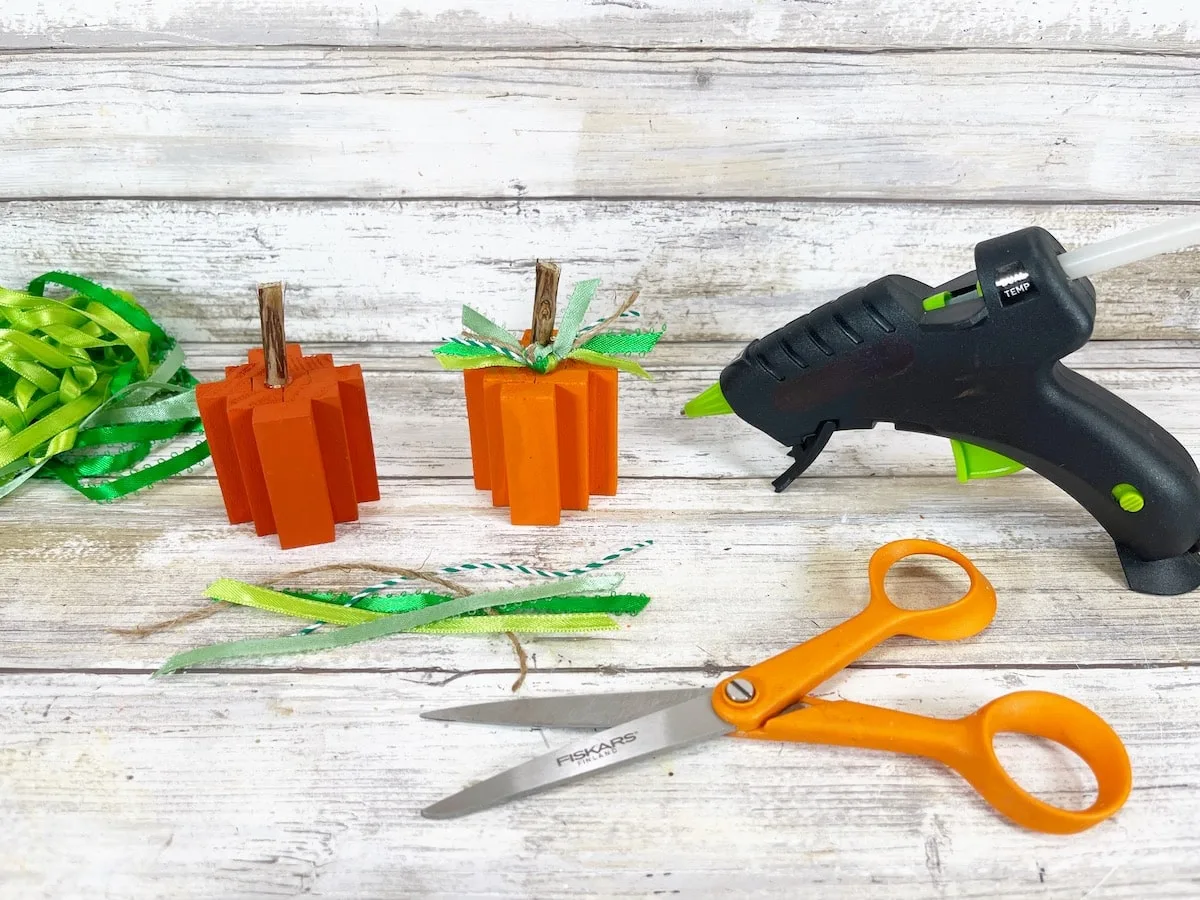 Gather a variety of ribbons, trims, and baker's twine. They should be about 6" long.
Tie the ribbons together in a knot, and then trim any long ends with scissors. Glue the knot to the base of the twig stem.
Alternatively, you could also tie the ribbons around the stem carefully. Or tie one ribbon into a bow around the stem.
Be sure to Pin This project to save for later!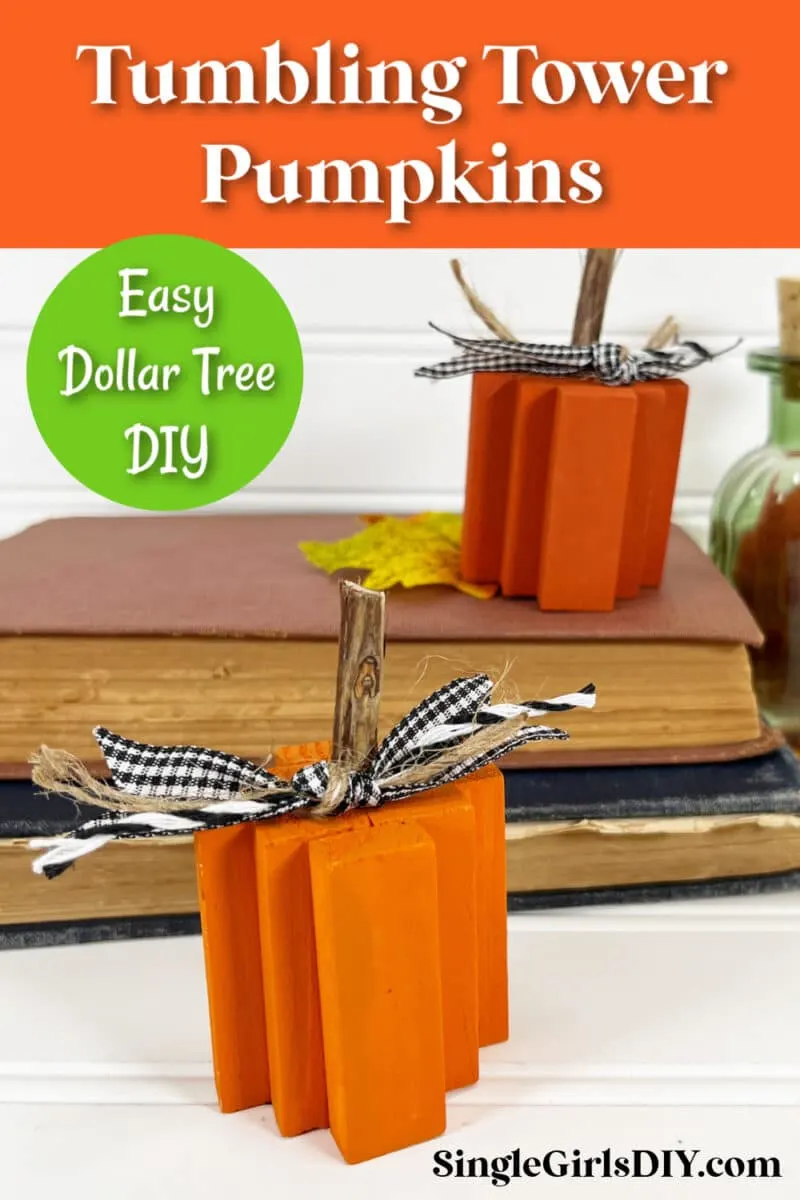 Love Dollar Tree DIYs? Then you have got to see these unusual pumpkin crafts made with inexpensive materials: