A set of wire mesh pencil and paper clip cups from the office section of the Dollar Tree, some craft paint, and ribbon transforms these basic supplies into a pair of modern Pumpkins.
What I love about this DIY project is that it is so unique and easy! I love to turn unexpected items into cute decorations, and that is exactly what I did with these office organizers!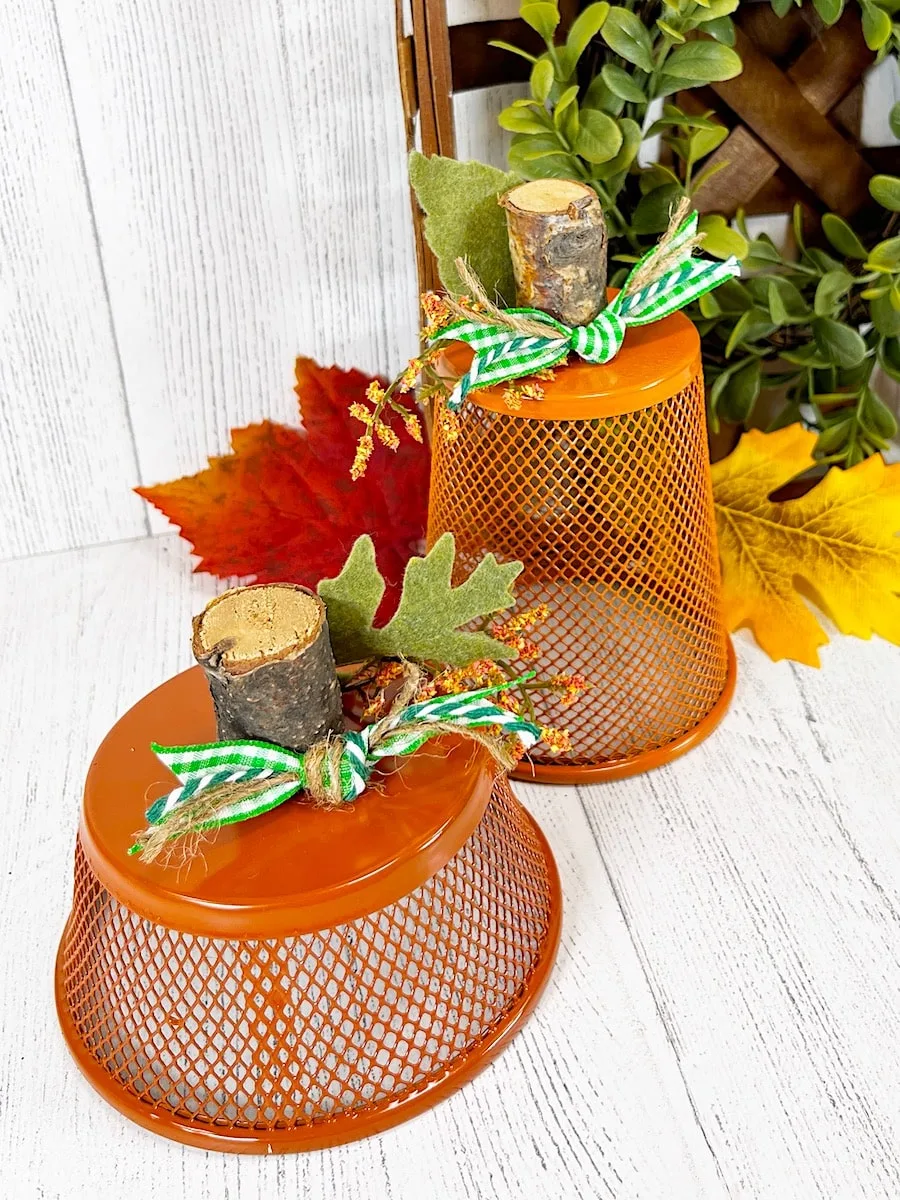 These Dollar Tree pumpkin crafts cost less than $2 each to make.
They are so easy and so unique that these would be great to make for craft fairs!
I have really been having fun turning Dollar Tree items into unusual pumpkin shapes. Be sure to see all of my Dollar Tree DIY Pumpkins, including:
Be sure to see all of our easy Fall crafts for more great ideas!
DIY Wire Basket Pumpkins
Materials
Wire Mesh Pencil and Paper Clip Cups (I got mine at the Dollar Tree)
Acrylic Craft Paint (I used DecoArt Americana in Canyon Orange and Burnt Orange)
Ribbon
Glue Gun and Glue Sticks
Wooden Stems (buy a bag from the Dollar Tree or use a branch from your yard)
Mini Silk Flower Stem
Scissors
Sanding Block or Sandpaper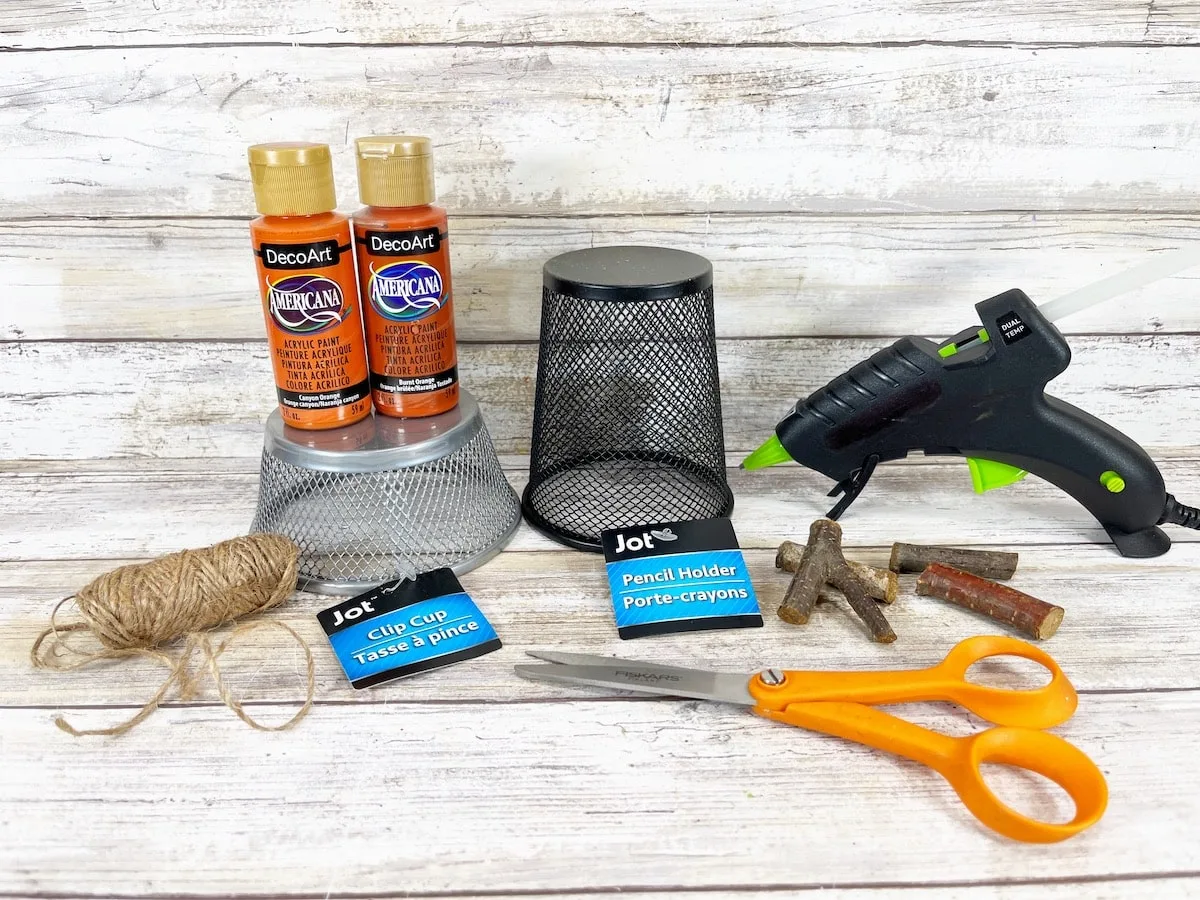 Instructions
Step 1
Remove the tags from the wire mesh pencil and paper clip cups. Wipe the cups both inside and out to remove any dust or debris.
Sand the wired mesh cups slightly so that the paint will stick to the mesh.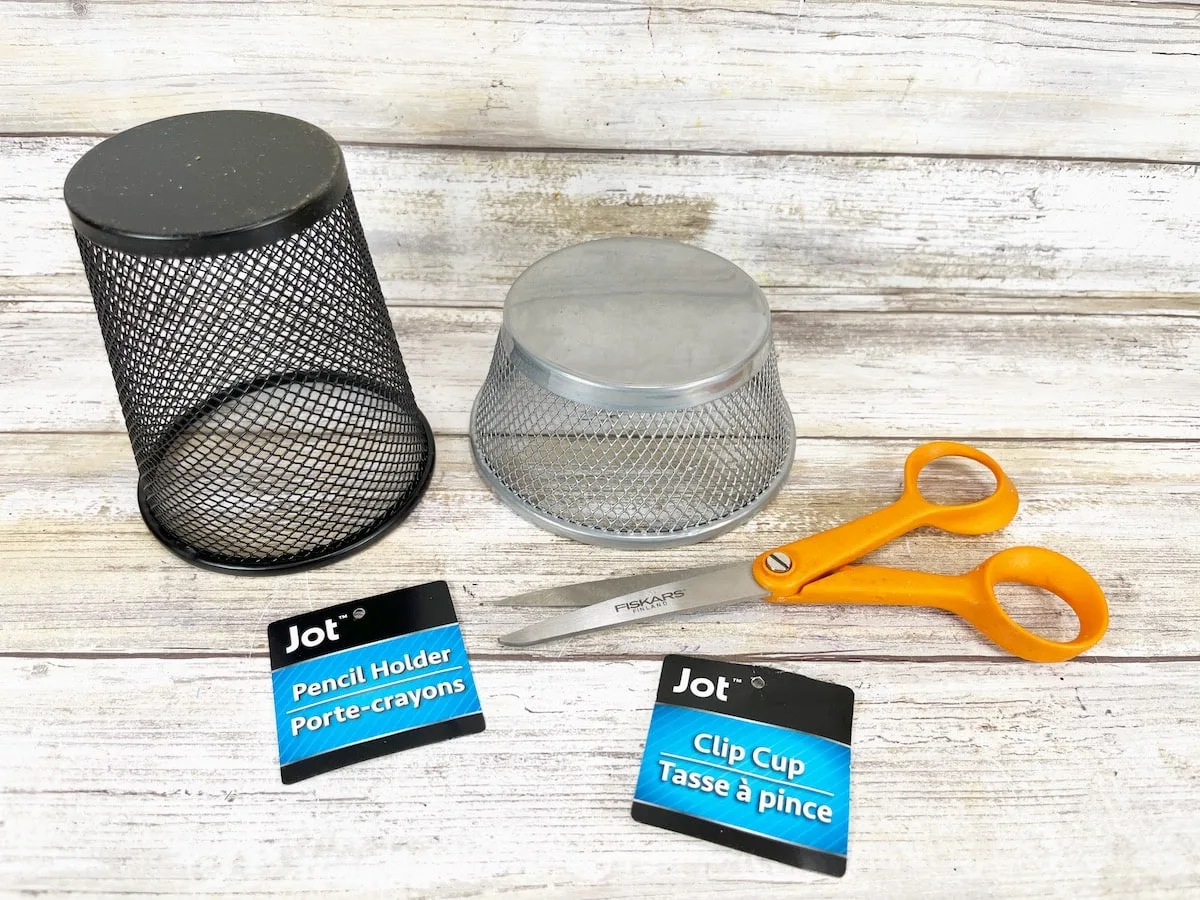 Step 2
Paint the short cup with dark orange acrylic craft paint both inside and out.
Paint the tall cup with bright orange acrylic craft paint both inside and out.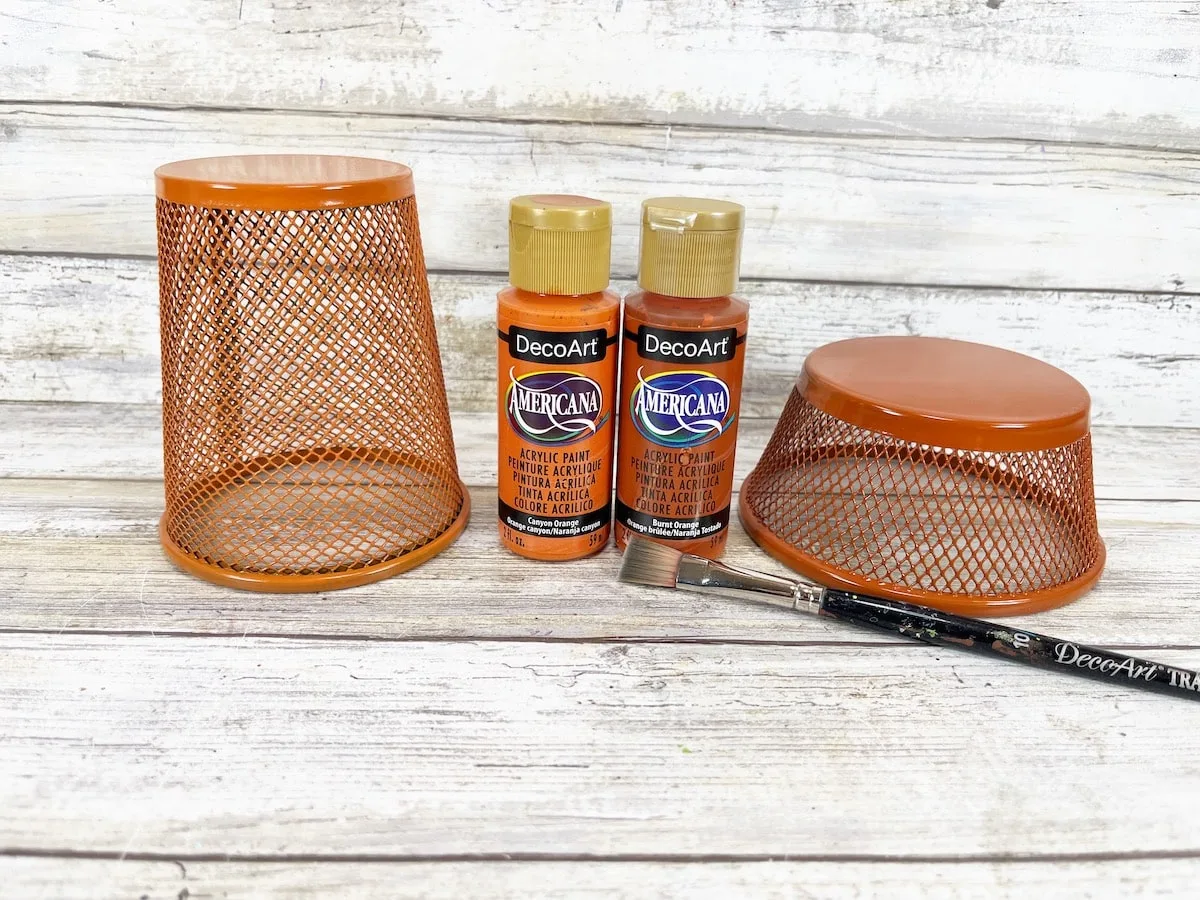 Set aside to dry. Apply a second coat of paint, if needed.
Step 3
Glue one wooden stem to the top of each pumpkin.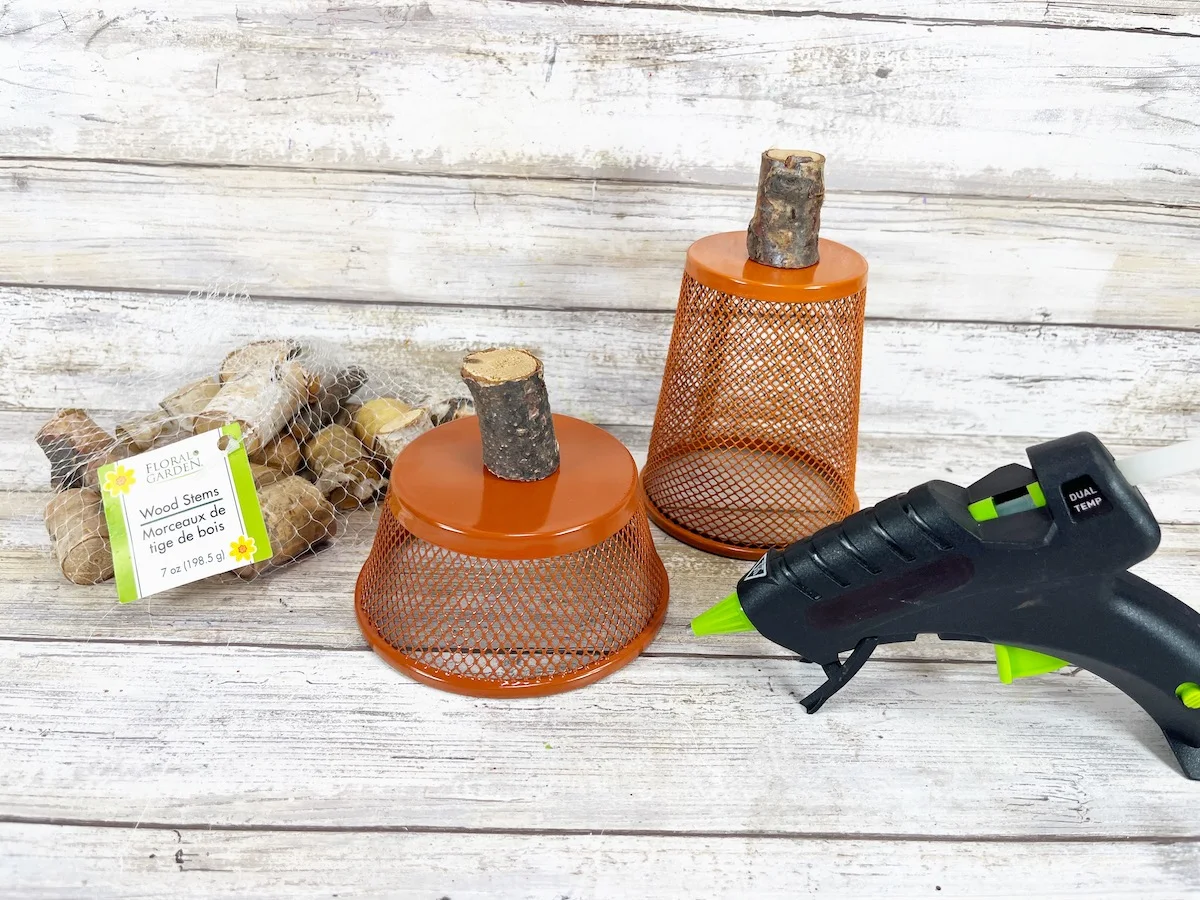 Don't worry if the stem isn't perfectly straight because that will give the pumpkin a bit of extra character.
Step 4
Download and print the leaf pattern. Cut out with scissors and trace onto green felt with a marker.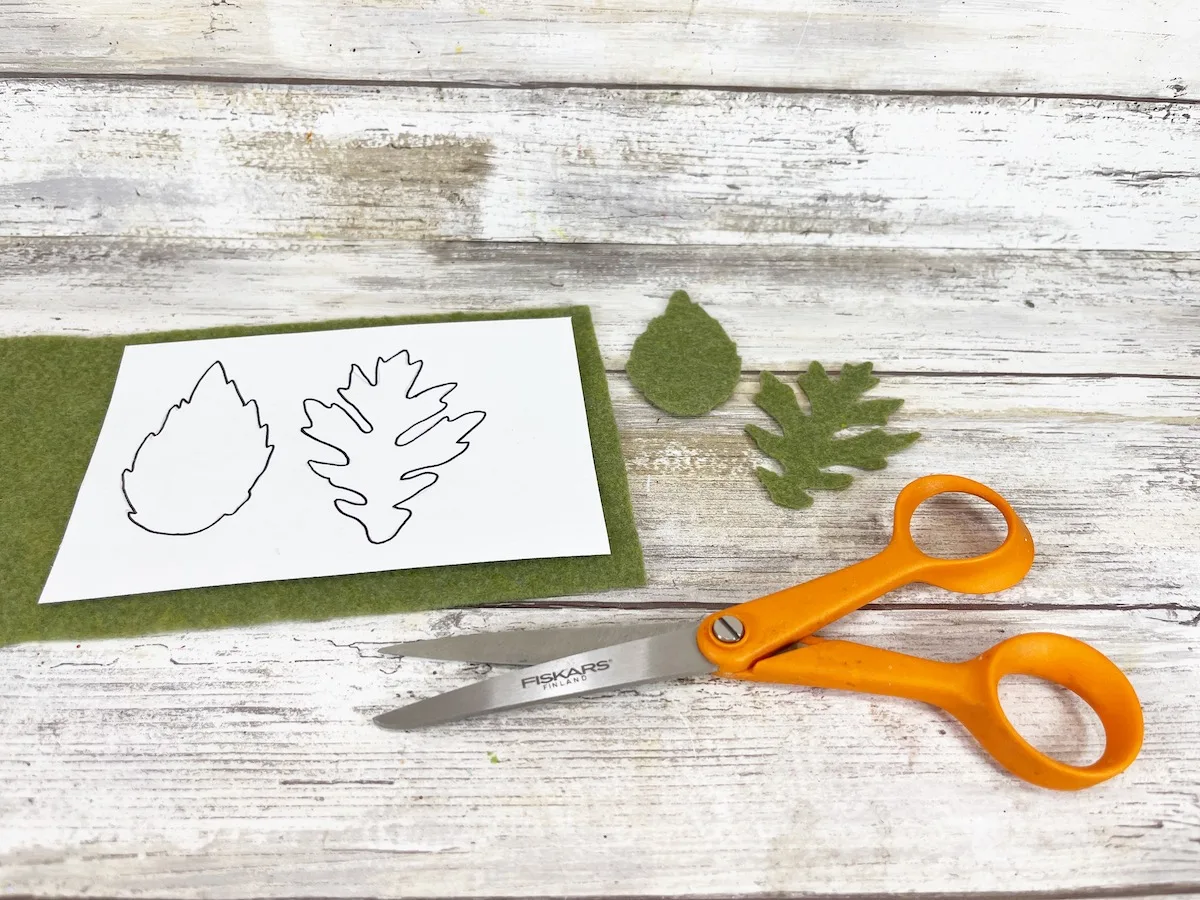 Cut out the leaves, cutting inside the traced lines so that you do not see the marker lines on your leaves.
Alternatively, you can hand draw leaves on felt or use faux greenery leaves from a floral arrangement.
Step 5
Cut two 10" lengths of ribbon. Tie the ribbons in bows, and then trim any long ends with scissors.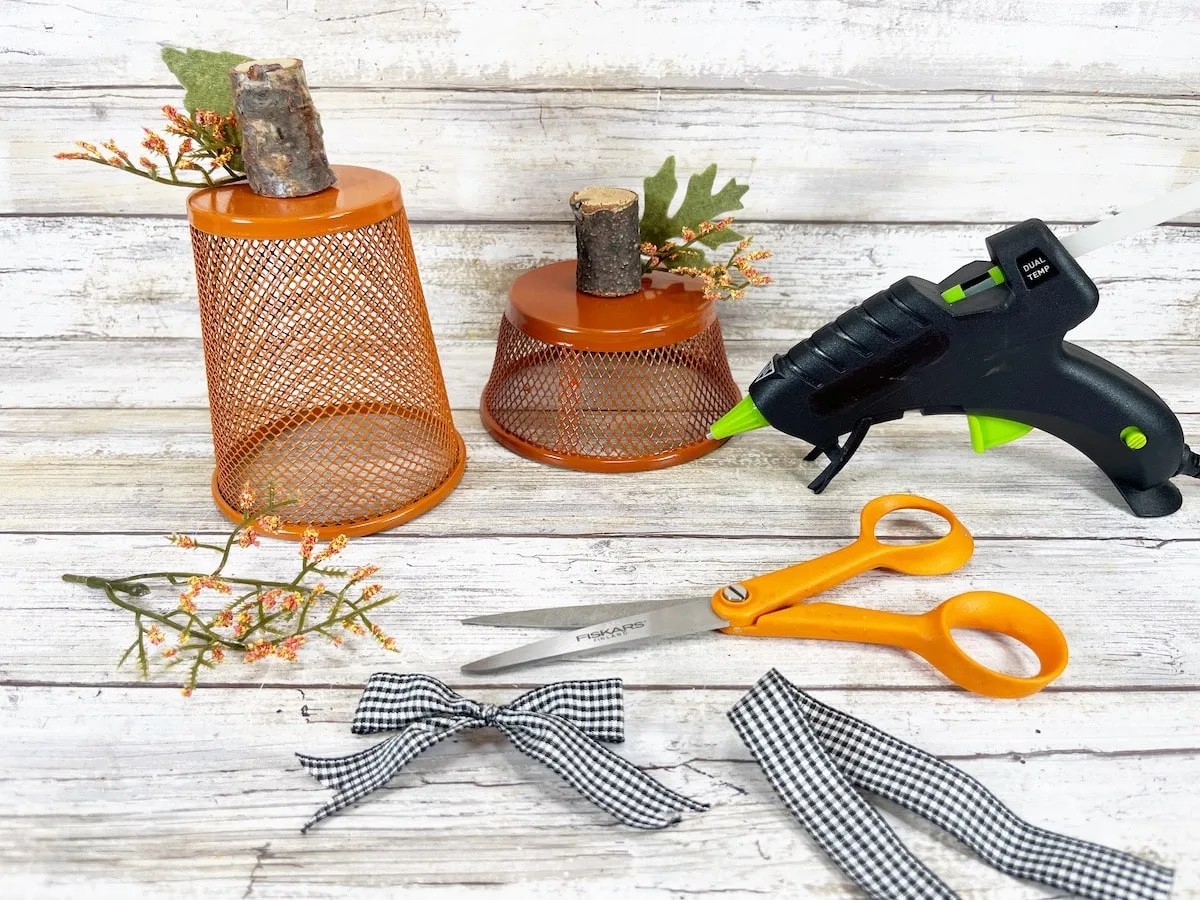 Glue a few springs of mini silk flowers to the pumpkin stem. Cover the base of the flowers and stem by gluing on the bow.
Be sure to Pin This idea to remember for later!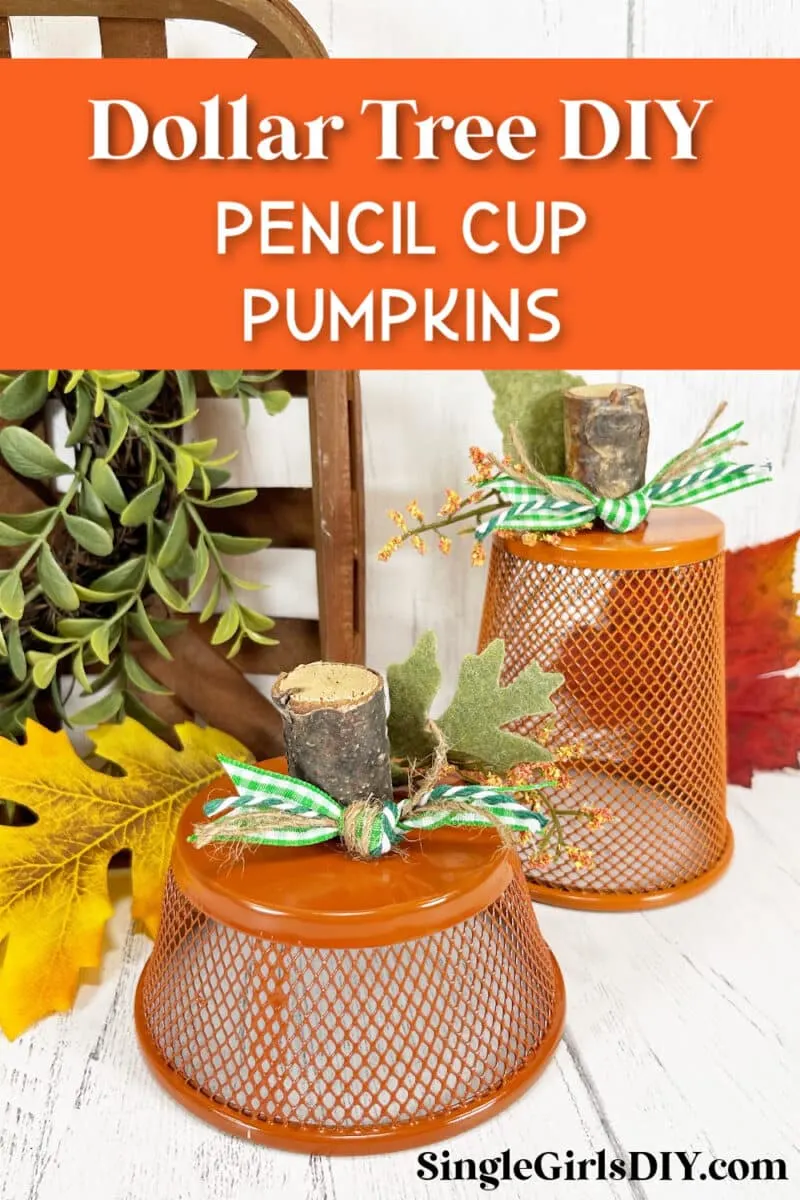 If you like these mini wire mesh pumpkins, be sure to see how we turned a plastic basket into a pumpkin, too!
You'll probably find even more ideas you love in our big list of Dollar Tree DIYs!