Crocheting can be fun and easy. Especially when you are making cheerful patterns out of bright colors. In fact, you might become addicted to crochet because it is so much fun!
Our easy sunflower crochet pattern is a cheerful design to make. Using our free pattern, you can make sunflowers that can then be attached to a hat, clothing, a purse or a bag.
This crochet sunflower is just a little more advanced than our easy crochet daisy pattern or the pretty crochet flowers with open loop petals.
You might also be interested in our tutorial for crocheting granny squares.
This sunflower pattern does have step by step photo instructions, as well as links to videos describing how to do every stitch.
How to Crochet a Sunflower
Supplies
Yellow and Brown Yarn – light or medium-light weight
Crochet Hook – 3.5 mm
Tapestry Needle
Scissors
Directions
Step 1
Make a magic ring with brown yarn.
*Here is a video tutorial of how to crochet a magic ring.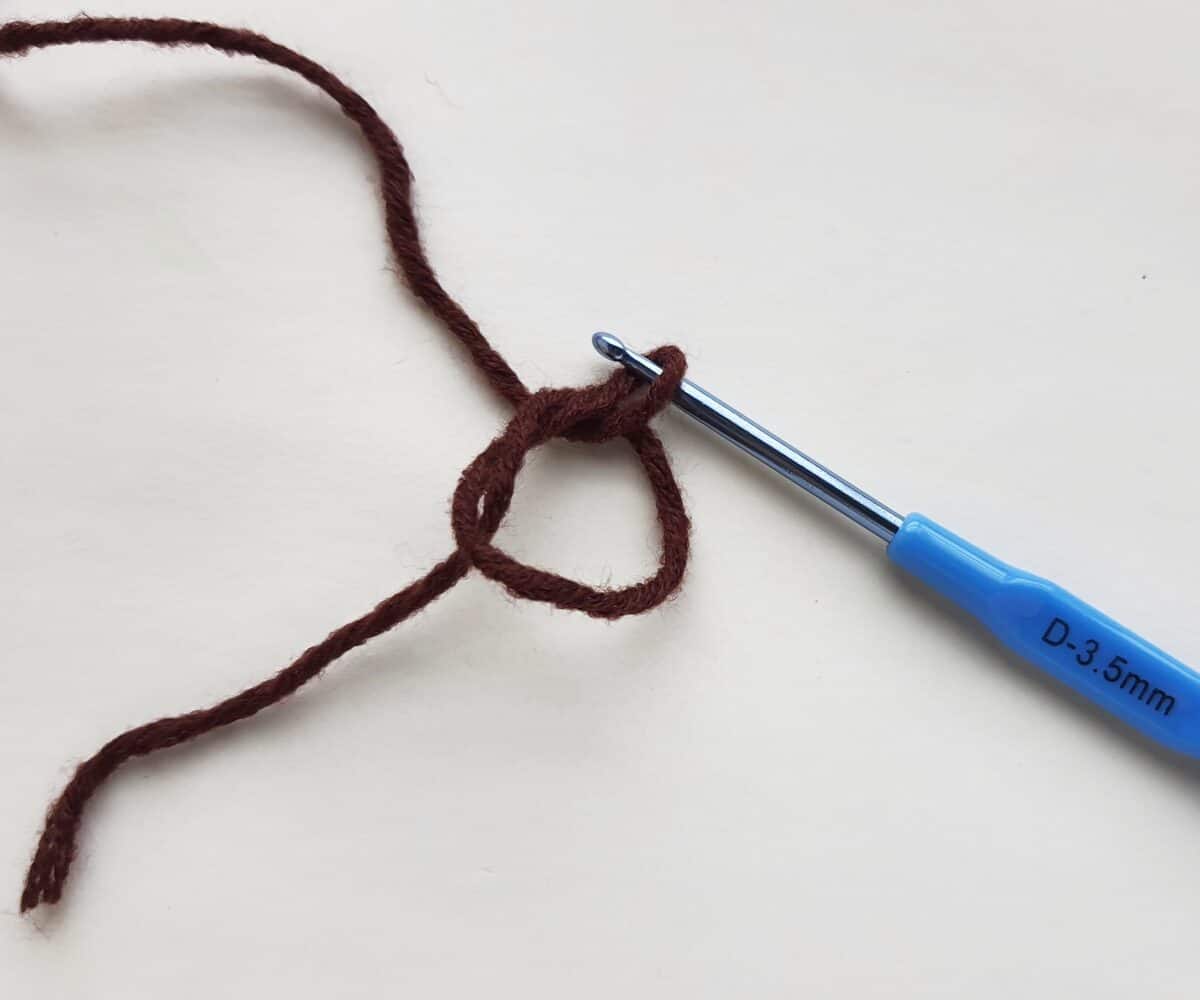 Step 2
After forming the magic ring, do 2 chain stitches and keep the hook attached.
*Here is a video tutorial of how to make a chain stitch.
Step 3
Work a DC (Double Crochet) through the magic ring.
*Here is a video tutorial of how to make a double crochet.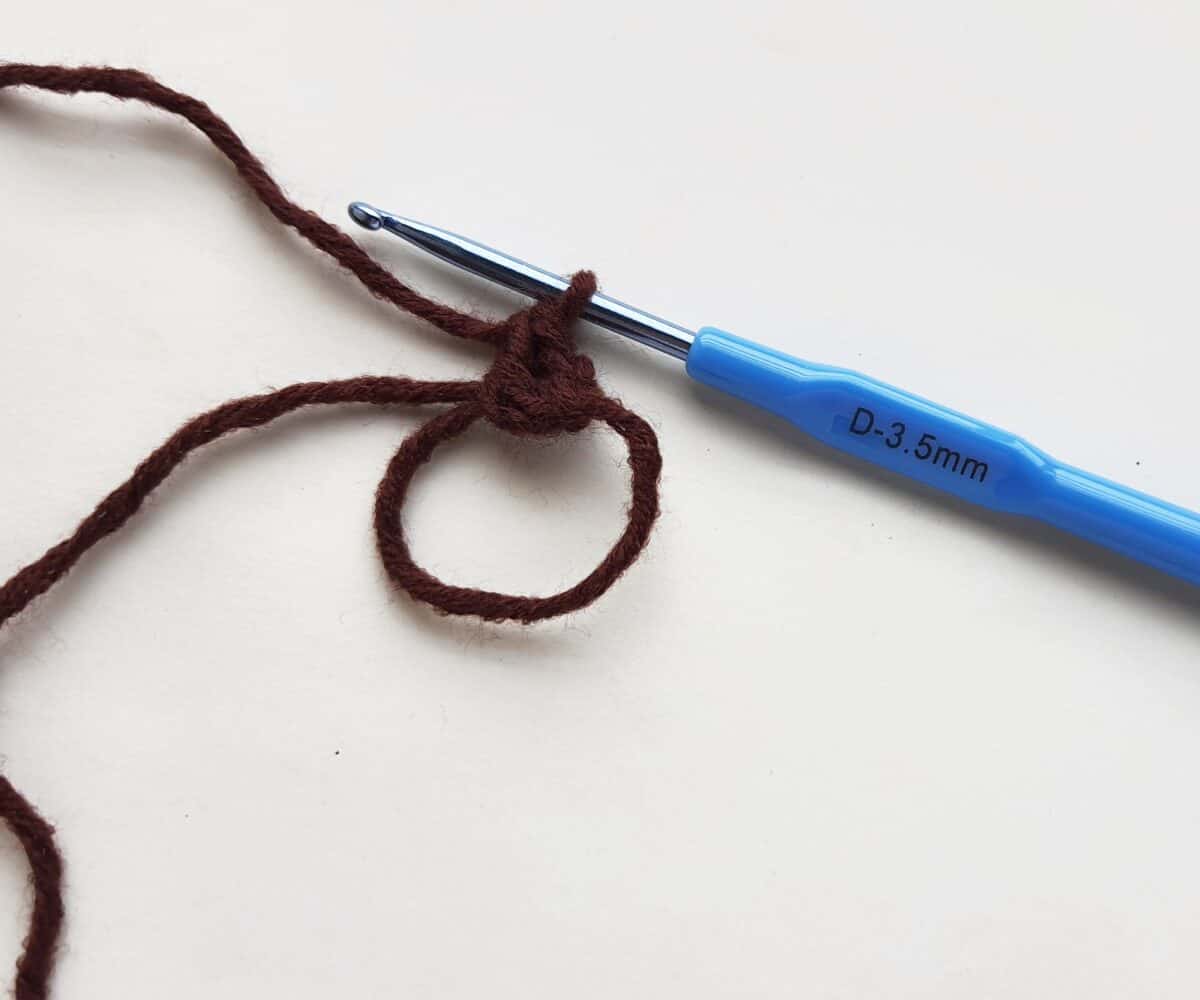 Step 4
Continue to work DC through the ring and keep the magic ring loose while working.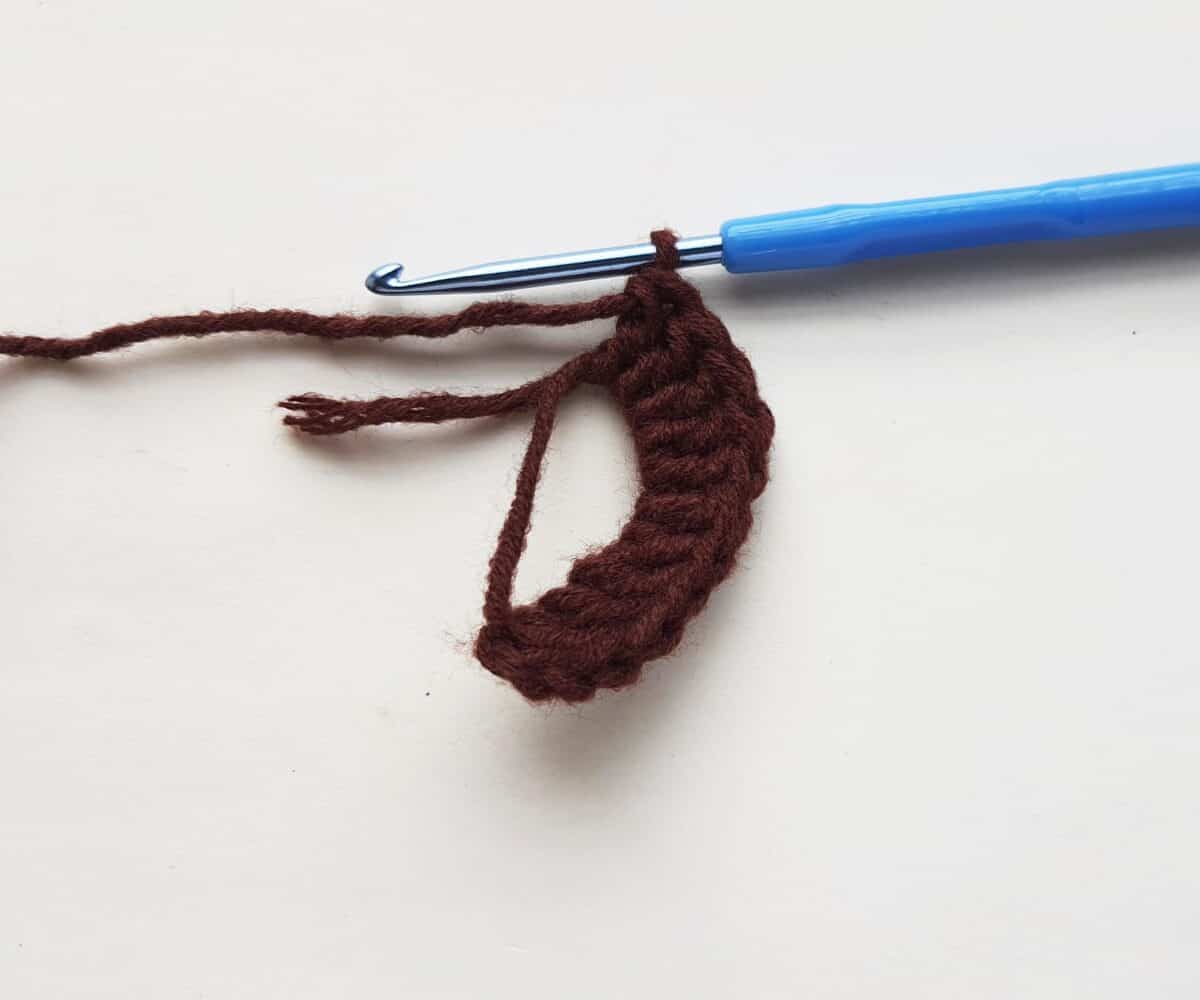 Work a total of 16 DC through the magic ring.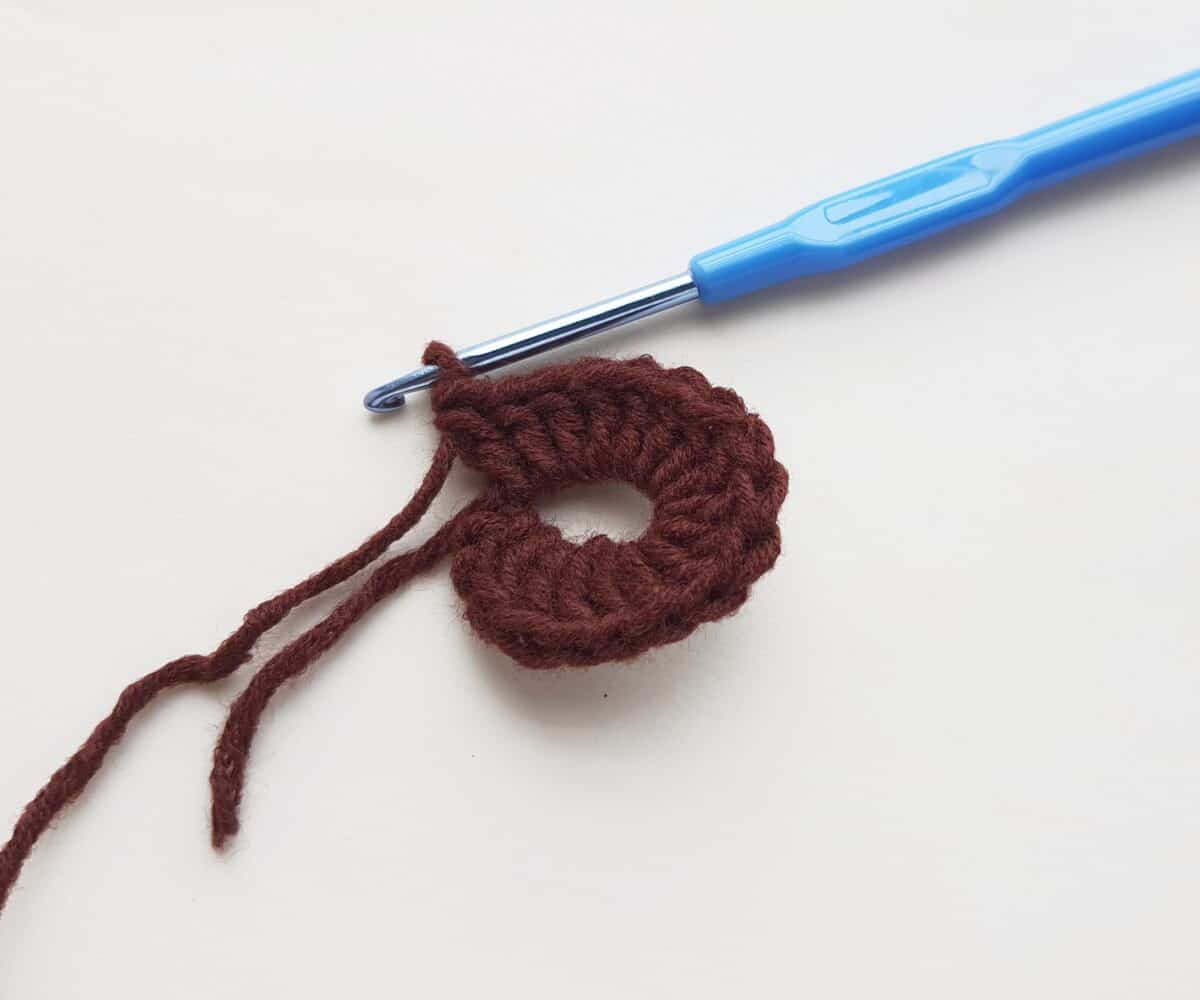 Step 5
Pull the open end of the magic ring to close the center hole of the magic ring. Work a slip stitch through the top chain of the first DC.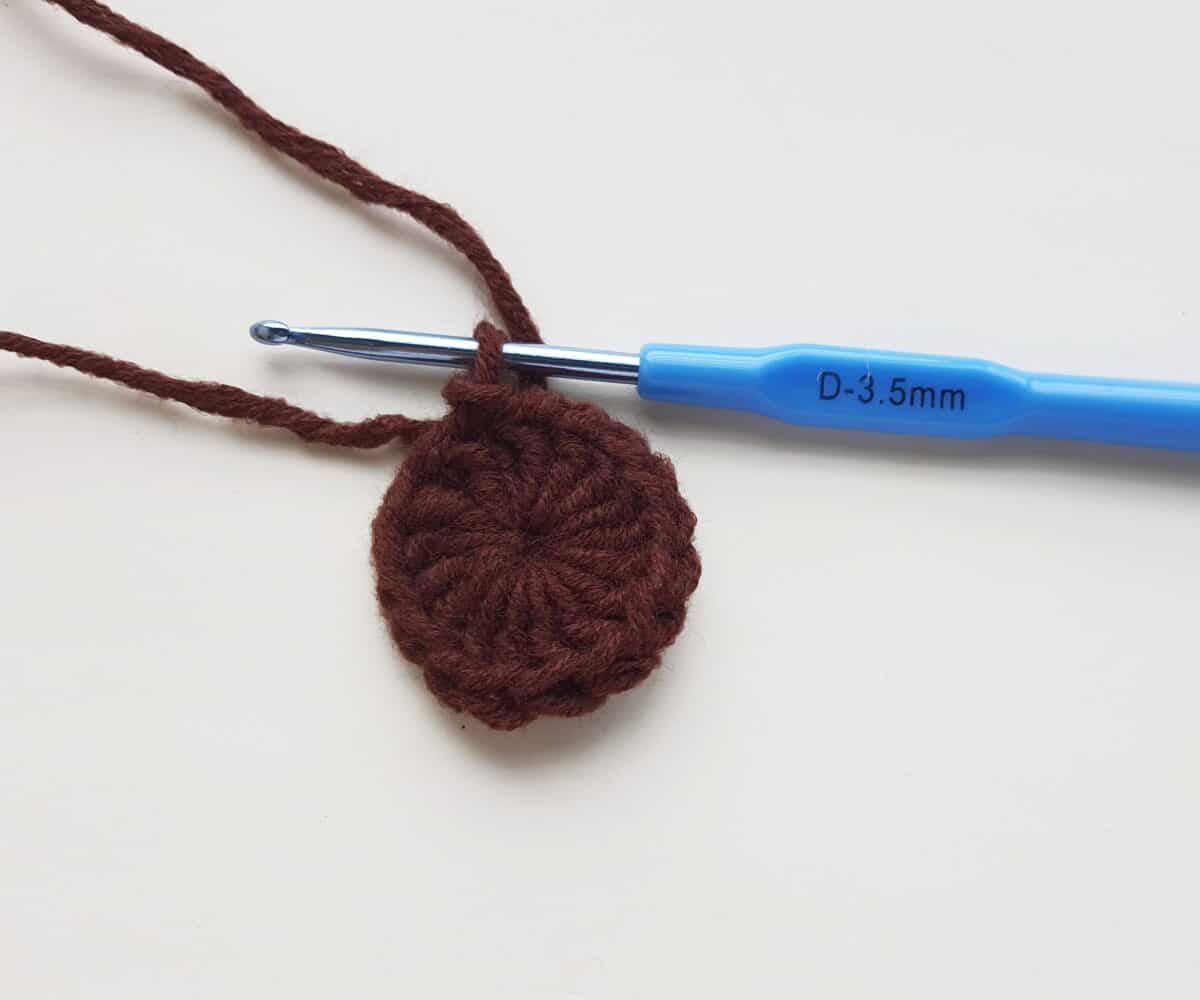 Step 6
Next, switch to using yellow yarn for the sunflower petals.
You can either start with a slip knot or you can simply pull the yellow yarn through any of the top chain stitches of the brown ring and then form a small loop.
Hold the open end of the yellow yarn to secure the loop, and then do one chain.
*Wondering what a slip knot or a chain is? Here's a simple video tutorial on how to make a slip knot and chain.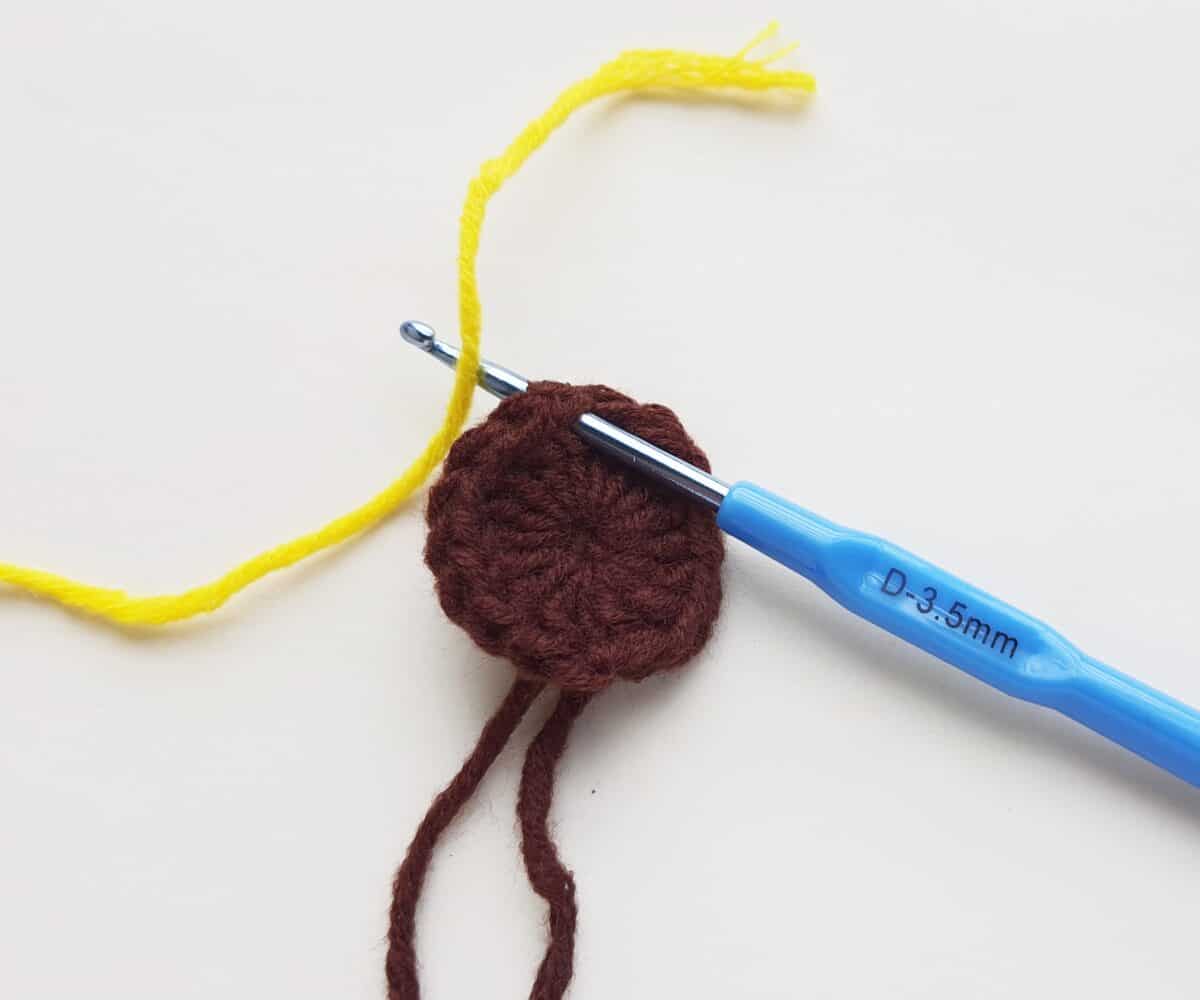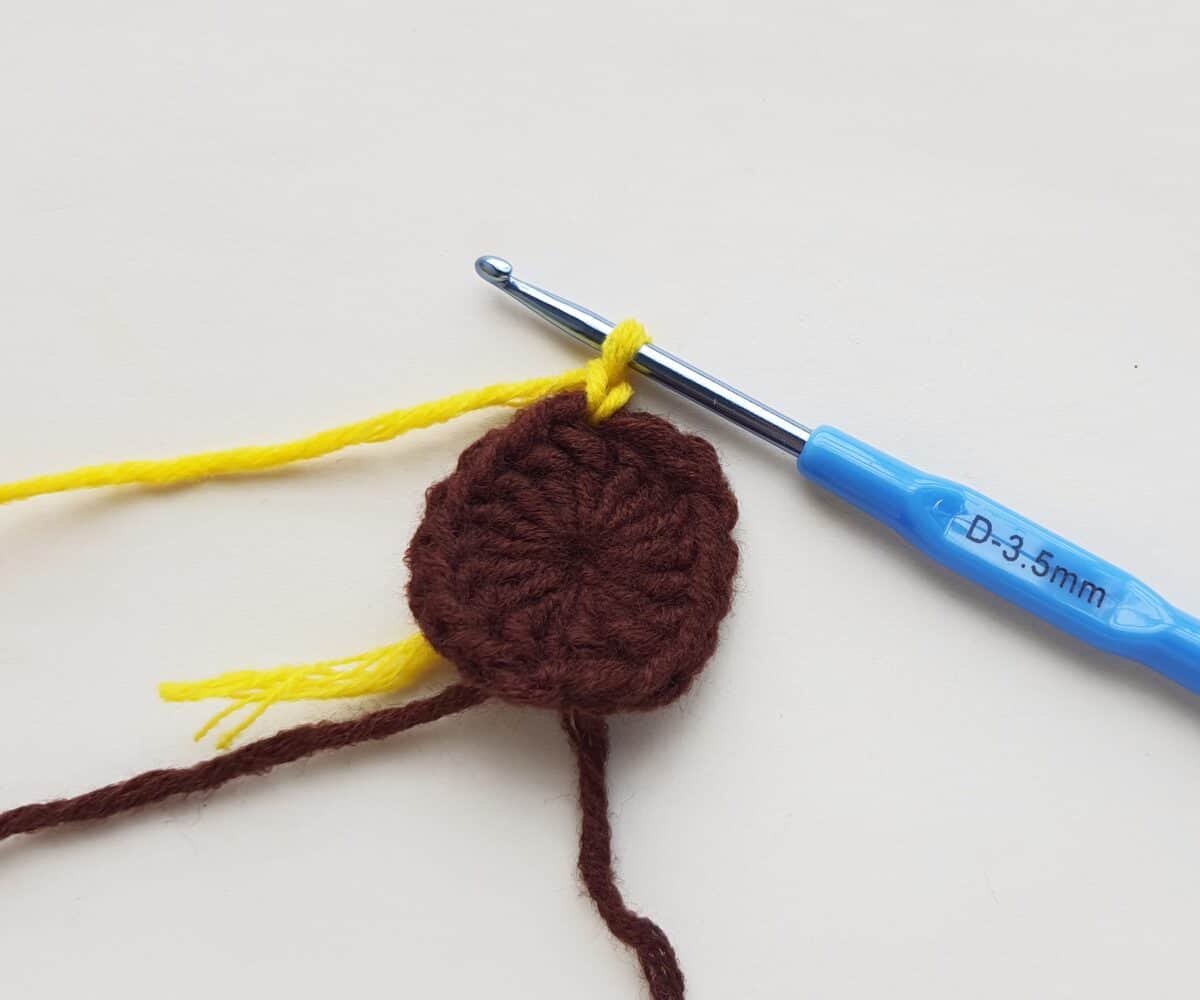 Step 7
Do a DC through the next chain.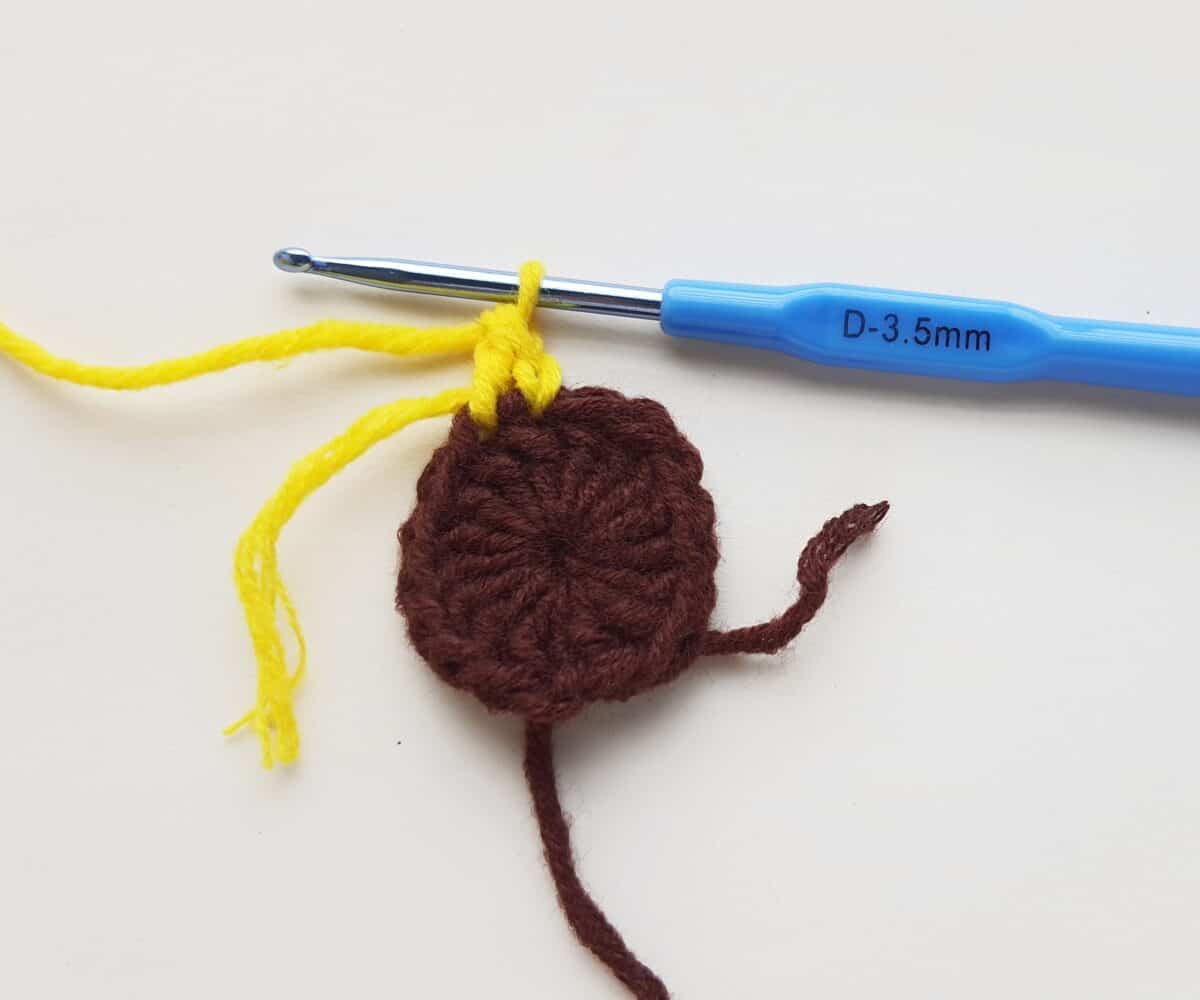 Step 8
Work a TR (Treble Crochet) through the same chain.
*Here is a video of how to work a treble crochet stitch.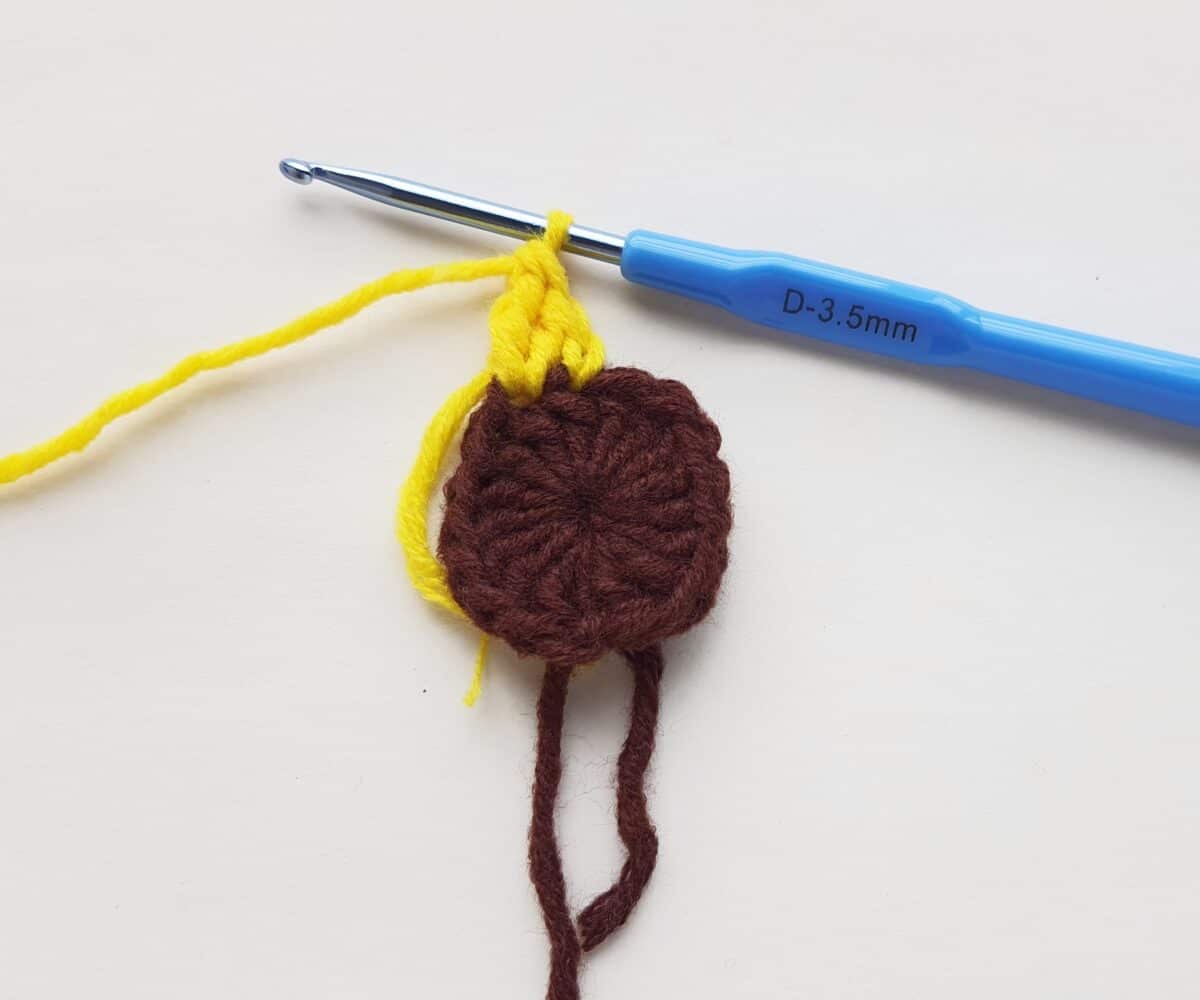 Step 9
Now do one Chain.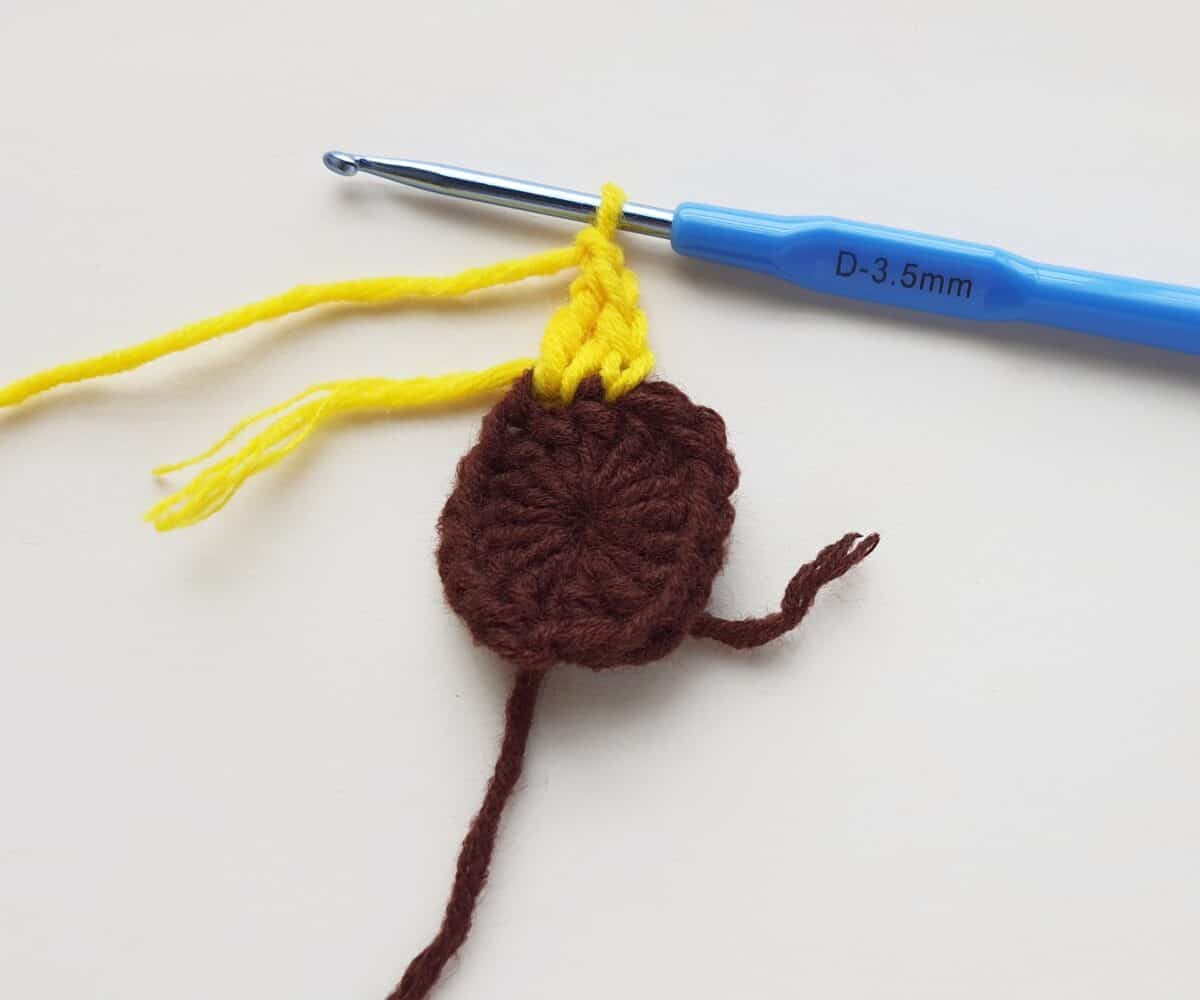 Step 10
Work 1 TR and 1 DC through the same chain.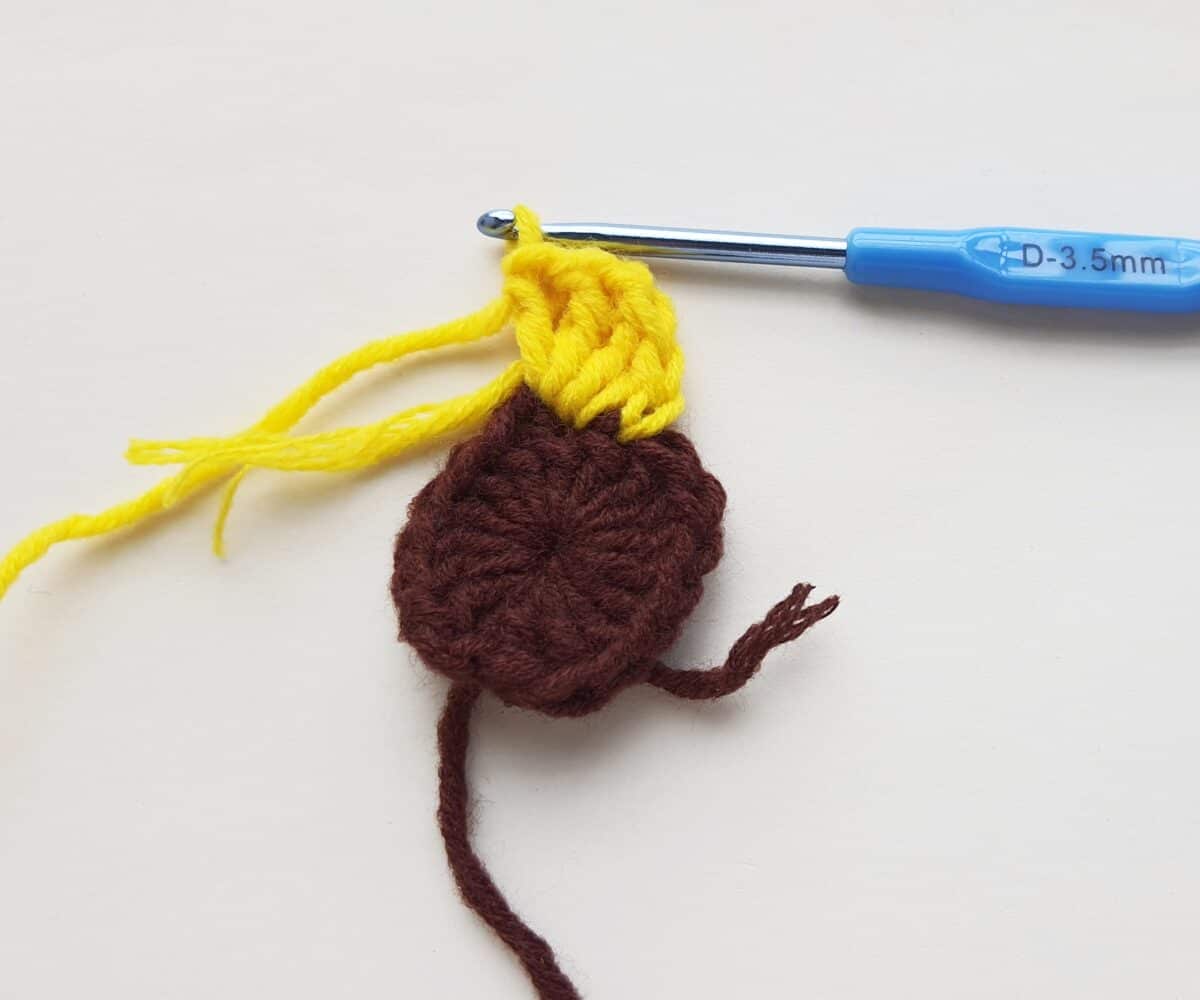 Step 11
Work a slip stitch through the next chain on the ring.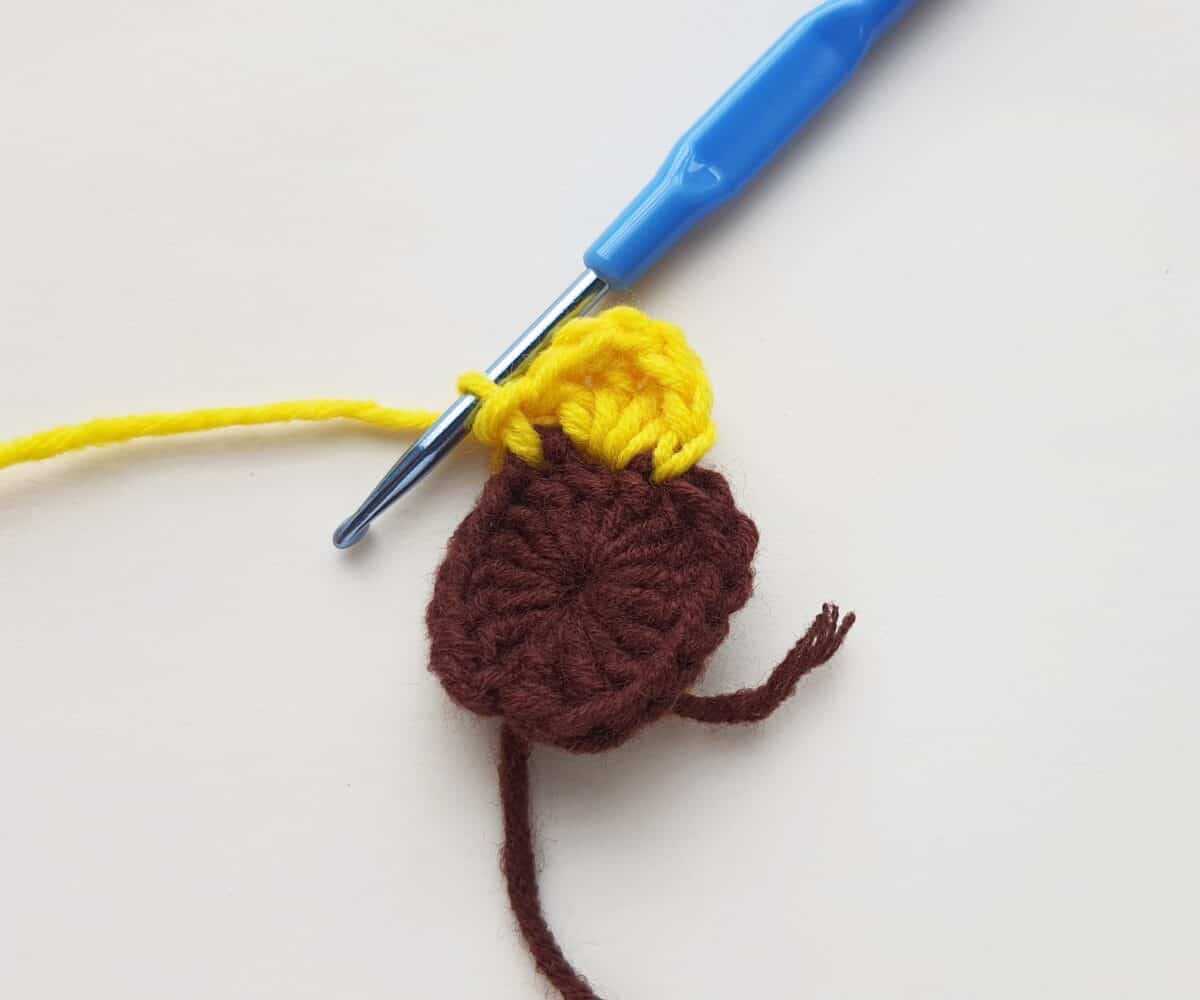 Step 12
Crochet the next petal the same way.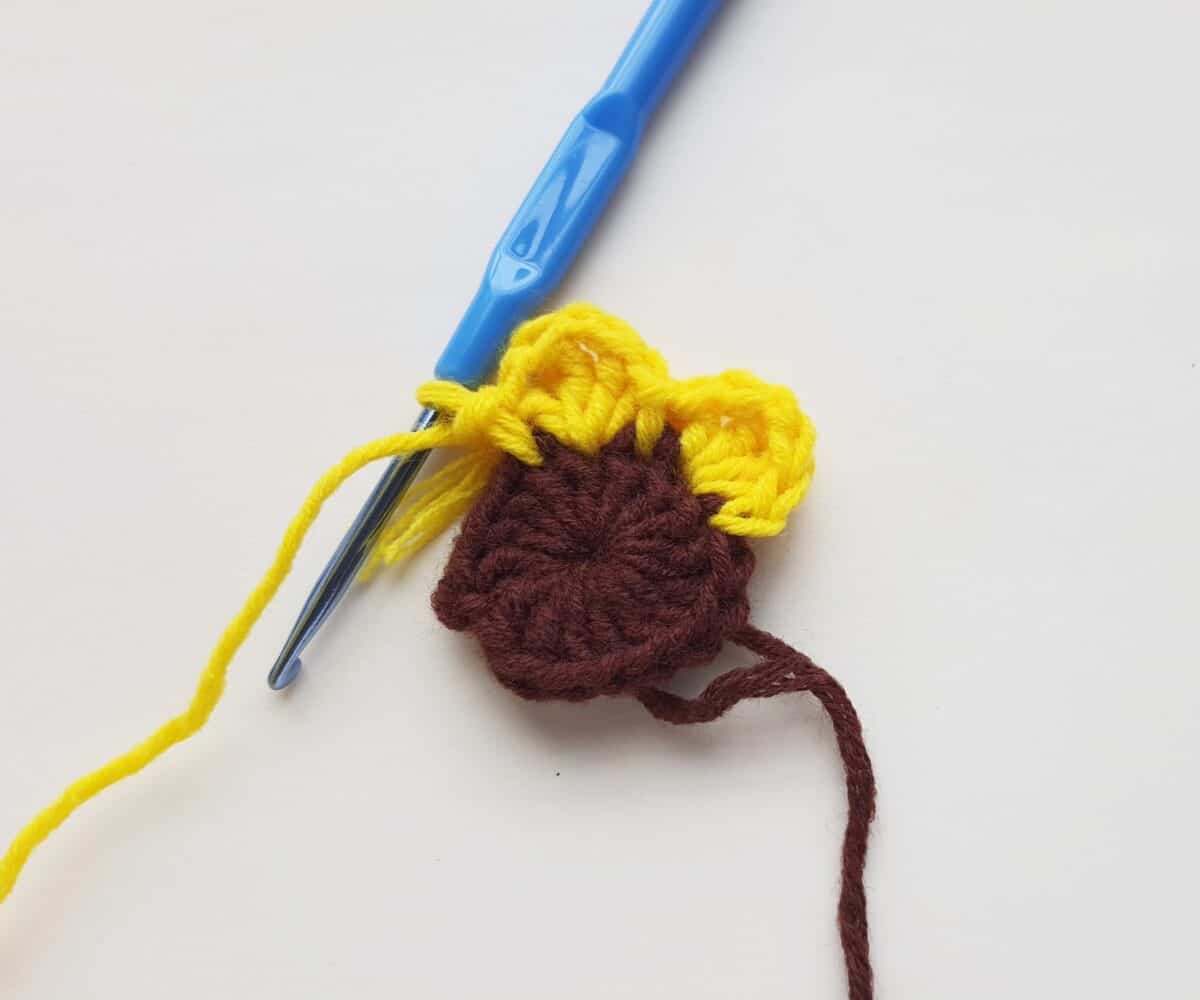 Continue making more petals for a total of 12 petals around the base ring.
Step 13
After working the 12th petal, work a slip stitch through the first chain of the base ring. Pull out a few inches of the yarn and then cut off yarn from the bundle.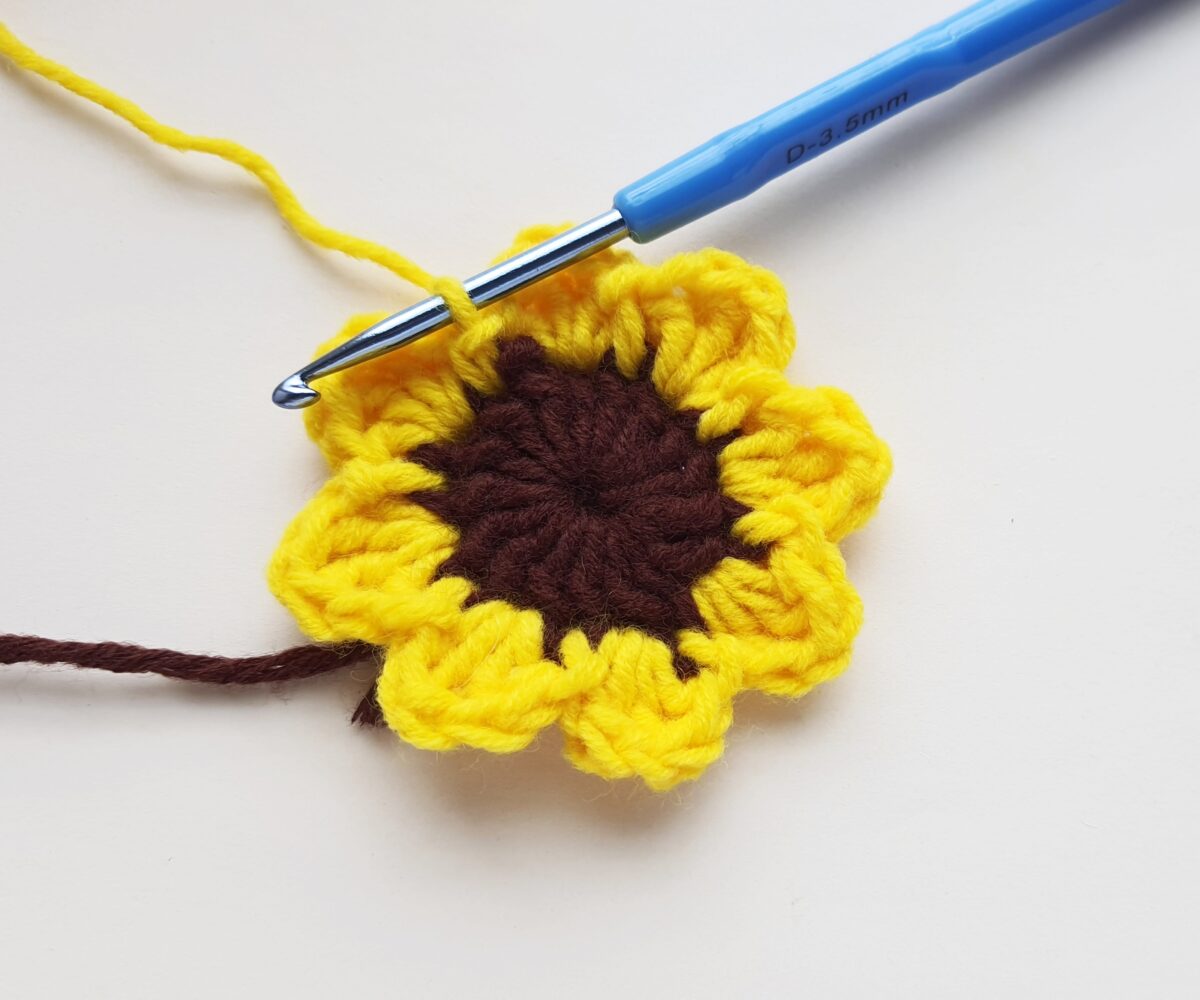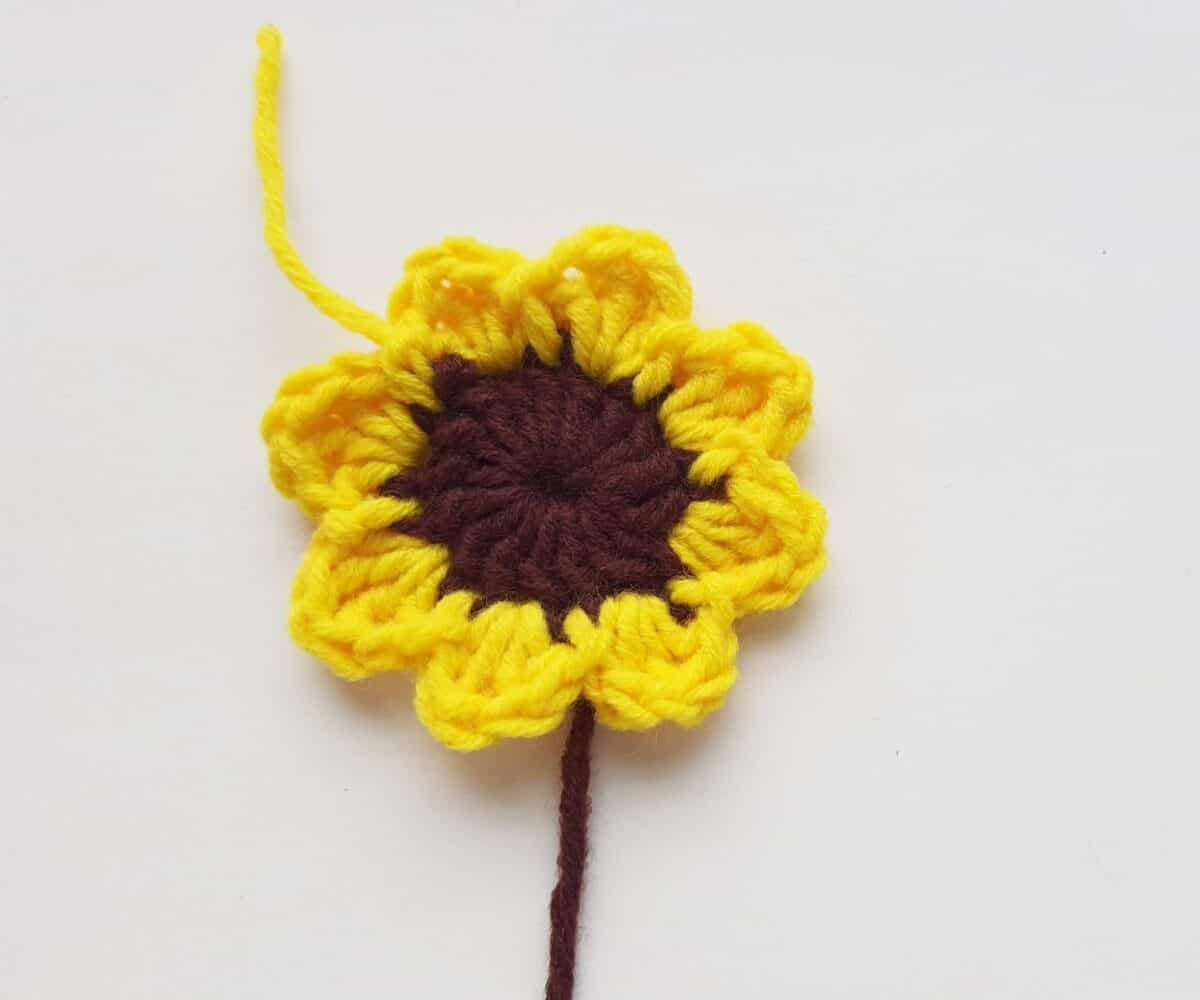 Step 14
Using a needle with a large eye (such as a tapestry needle), stitch the open ends of the yarns on the backside of the crochet sunflower to make sure it won't unravel.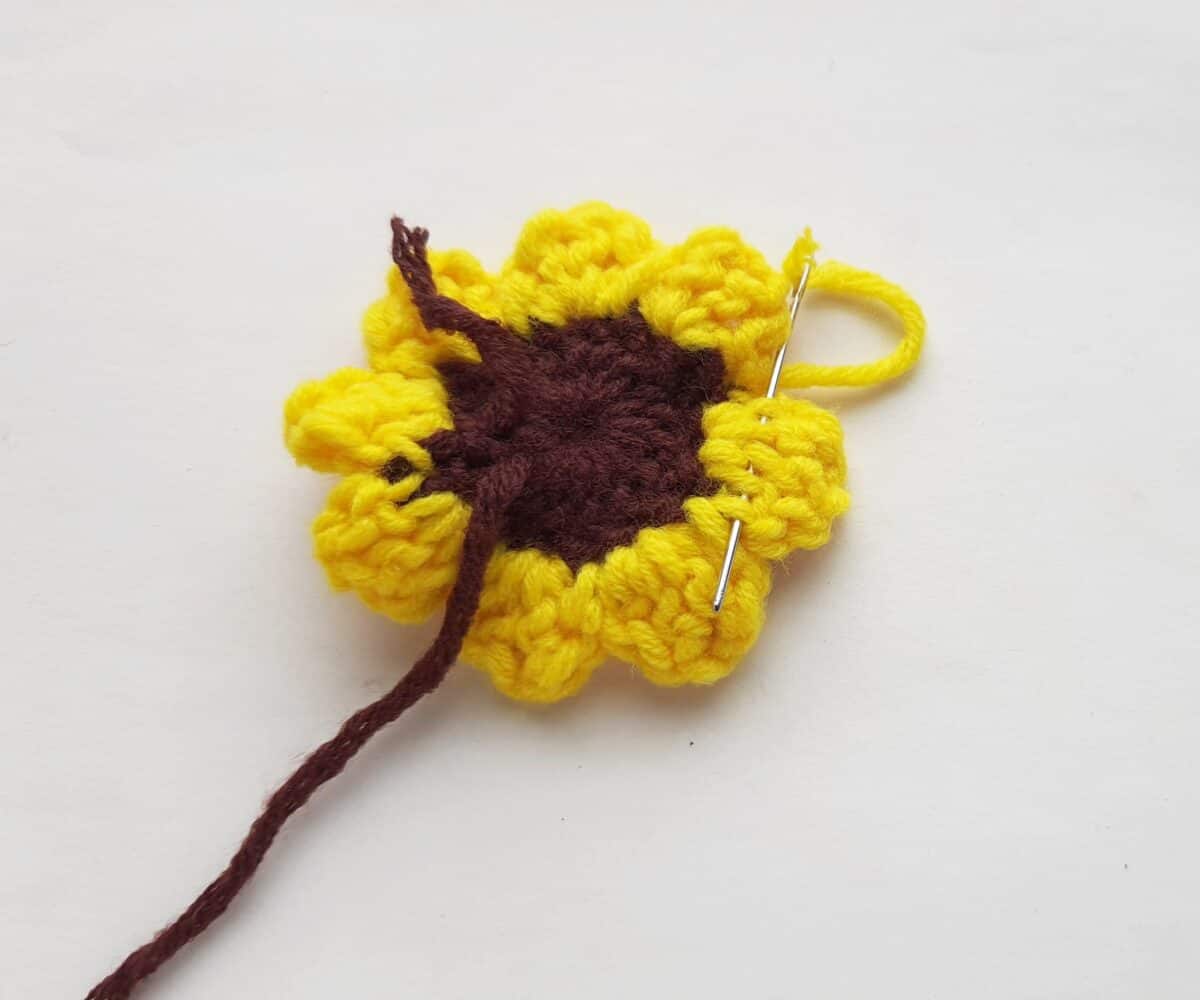 Want to save this easy crochet sunflower pattern for later? Be sure to Pin It to one of your craft or crocheting boards on Pinterest.