A big list of fun, easy and free single stitch crochet patterns that you can make right now! Perfect projects for beginners with very basic techniques.
The first actual stitch that most beginners start with is the Single Crochet Stitch (sc).
This stitch is super easy and a good basic technique to learn. Many of the more advanced stitches are variations of, or built on, the single.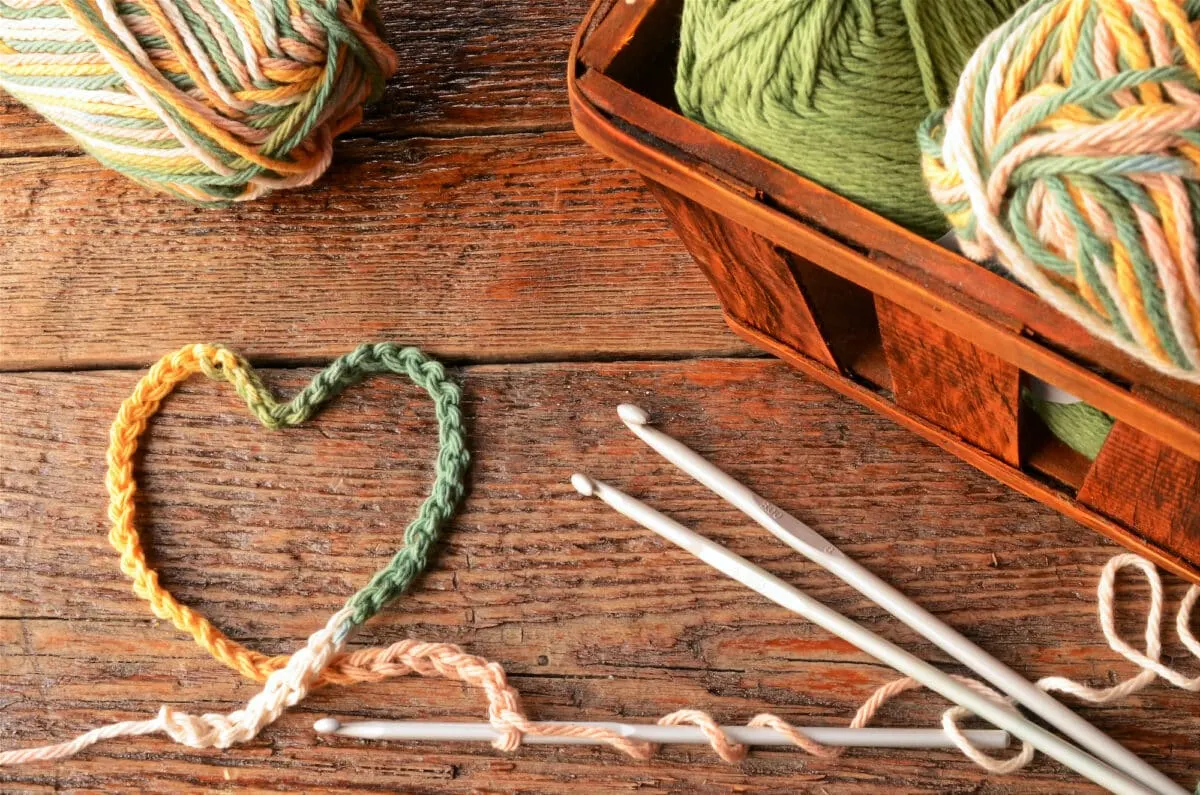 If you are anything like me, when you learn a new craft, you are always anxious to get started and learn all that you can about it. We want to do it all right away, right? The same is true for crocheting.
In all honesty, though, once you learn the basics of how to work a new stitch it is best to practice that stitch before moving on to the next.
You want to get to the point where your stitches are basically the same size and have the same tension. And you can only do that with practice and by making some fun patterns!
How Do You Do A Single Crochet Stitch?
Once you have made a slip knot and crocheted a bunch of chain stitches, you are ready to begin the single stitch.
Our single stitch tutorial shows you how to make a single step by step, but if you just need a refresher, the basic steps are as follows:
Insert the hook into a chain stitch
Yarn over
Pull loop through chain
Yarn over again
Pull yarn through both loops on your hook
The abbreviation for this stitch is 'sc'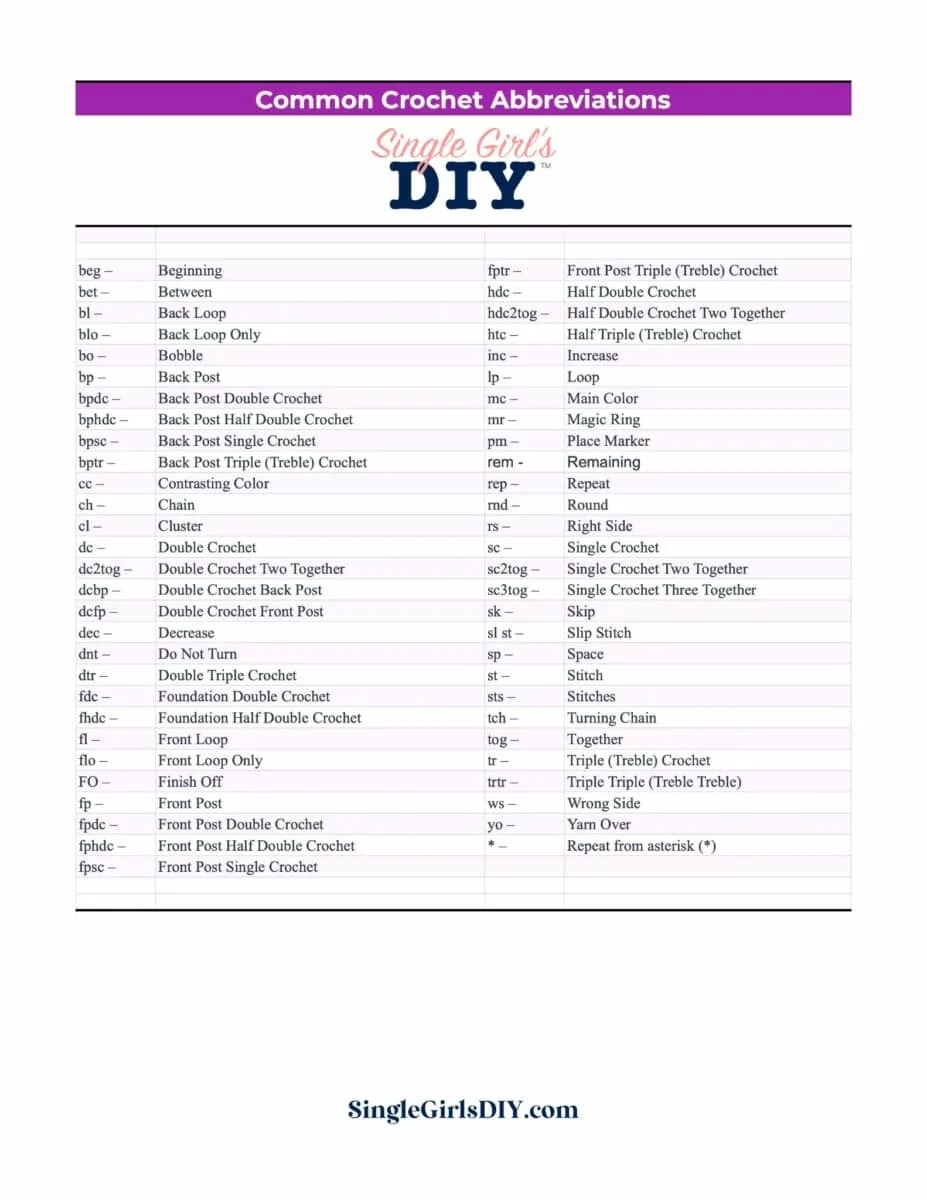 Free Crochet Abbreviations Chart
Get a free printable chart of all the crochet abbreviations you need to know when working on patterns.
The free download is in our pattern library.
What Can I Crochet With a Single Stitch?
You can make just about anything using just the sc stitch. This includes:
Dish cloths
Coasters
Trivets
Beanies
Tote bags
Boot cuffs
Boot toppers
Ear warmers
The following free patterns will give you lots of ideas and inspiration. All of these patterns use just a single crochet along with basic techniques such as chaining and making a slip knot.
You will see that a couple of the patterns call for the single stitch to be worked in the front or back loop. If you need more information on that technique, check out this article.
See our list of essential crochet supplies you actually need! And nothing you don't!
Can I Crochet a Blanket With a Single Stitch?
You can make a blanket or afghan using just a single crochet! It will take longer to complete than if you use a larger stitch, such as the double or triple.
It will, however, create a close knit and warm blanket.
A smaller baby blanket or lap blanket might be a good one to try with a single stitch. To add interest and variation to your blanket, you may want to use different colors and textures of yarn.
List of Free Single Crochet Patterns
Single Crochet Stitch Patterns
Free crochet patterns for beginners that use the single stitch.
Pin these projects to save for later!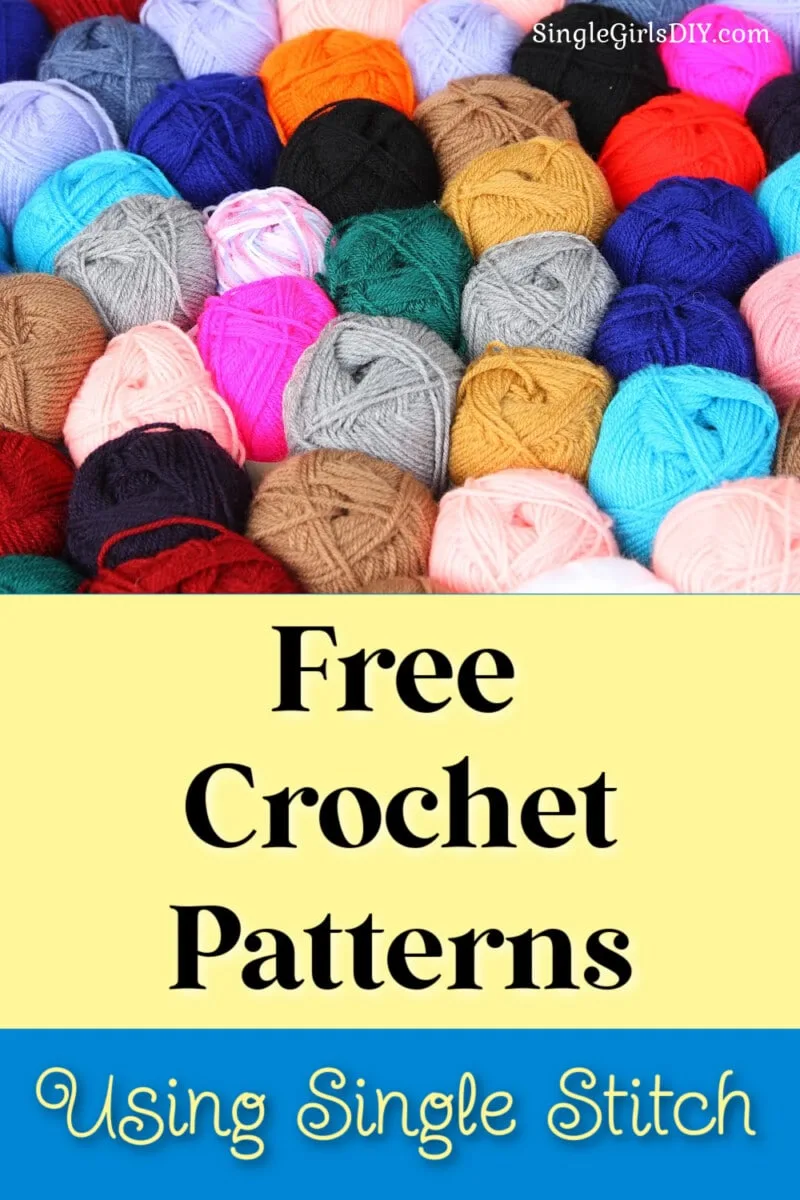 More Free Crochet Patterns: