A big list of cute baby blanket crochet patterns and free baby afghan patterns that are perfect for beginners and intermediate crocheters.
Baby Blankets are so much fun to crochet, aren't they? Not only do they work up fairly quickly (much quicker than an adult sized afghan, obviously) but you get to use cute colors and patterns for babies! And what is better than free baby blanket crochet patterns?
What is sweeter than crocheting a baby blanket for a baby shower gift? Any new Mom or Dad would be thrilled to receive such a thoughtful, handmade gift for their newborn.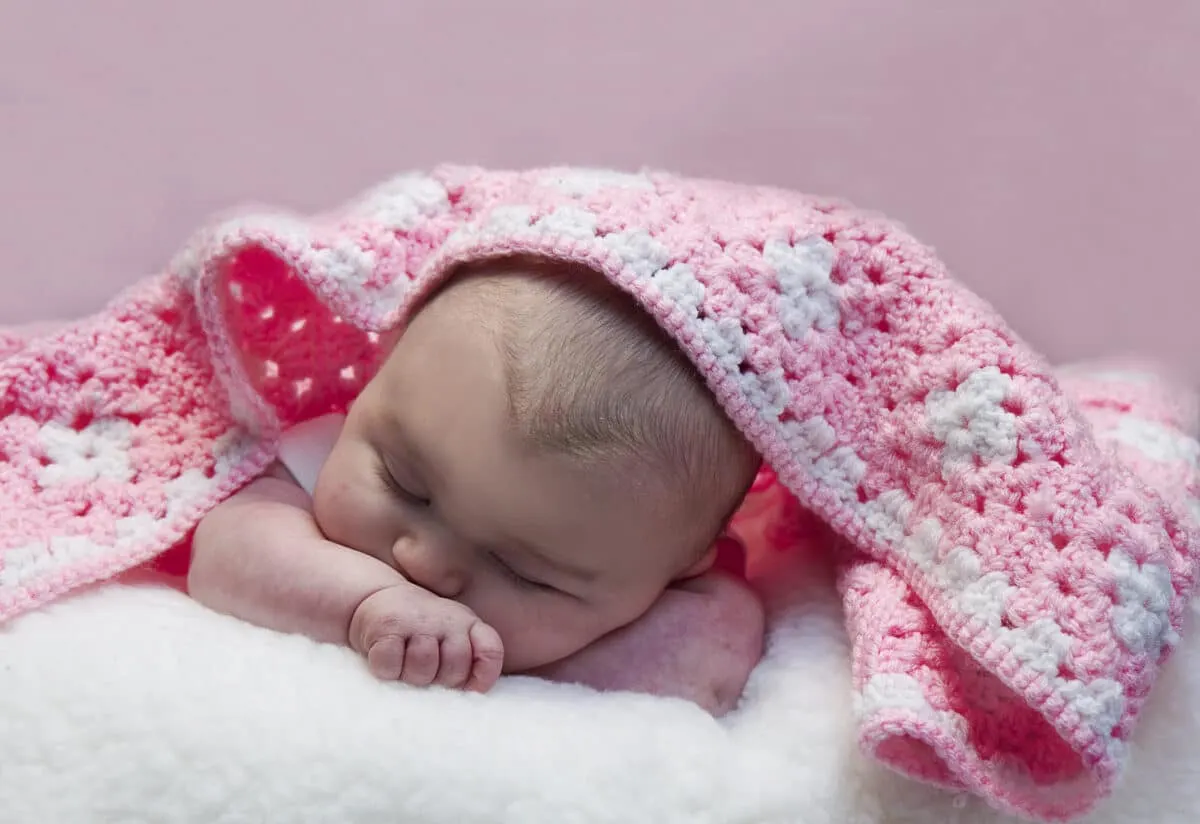 These homemade baby blankets and baby afghans are great to pair with a few baby accessories, too. We have a list of more free baby patterns you will also want to see:
List of Free Baby Blanket Patterns
Free Baby Blanket Patterns
List of free baby blanket patterns and free baby afghan patterns perfect for baby shower gifts!
What is the Best Crochet Stitch For a Baby Blanket?
It is a matter of personal preference, but the blanket crochet stitch is a great option for baby blankets. This stitch works up fairly quickly and creates a nice thick and dense blanket.
In addition, this stitch is comprised of simple chains, single stitches and double stitches which makes it a great option for beginner crocheters.
What Size Should a Crochet Baby Blanket Be?
A typical baby blanket is about 25″ x 31″. However, many square patterns start around 30″.
The size is completely subjective and entirely up to you. Some people prefer a smaller, lap blanket size. However, a bigger blanket allows the child to grow and use it for longer, creating an heirloom gift.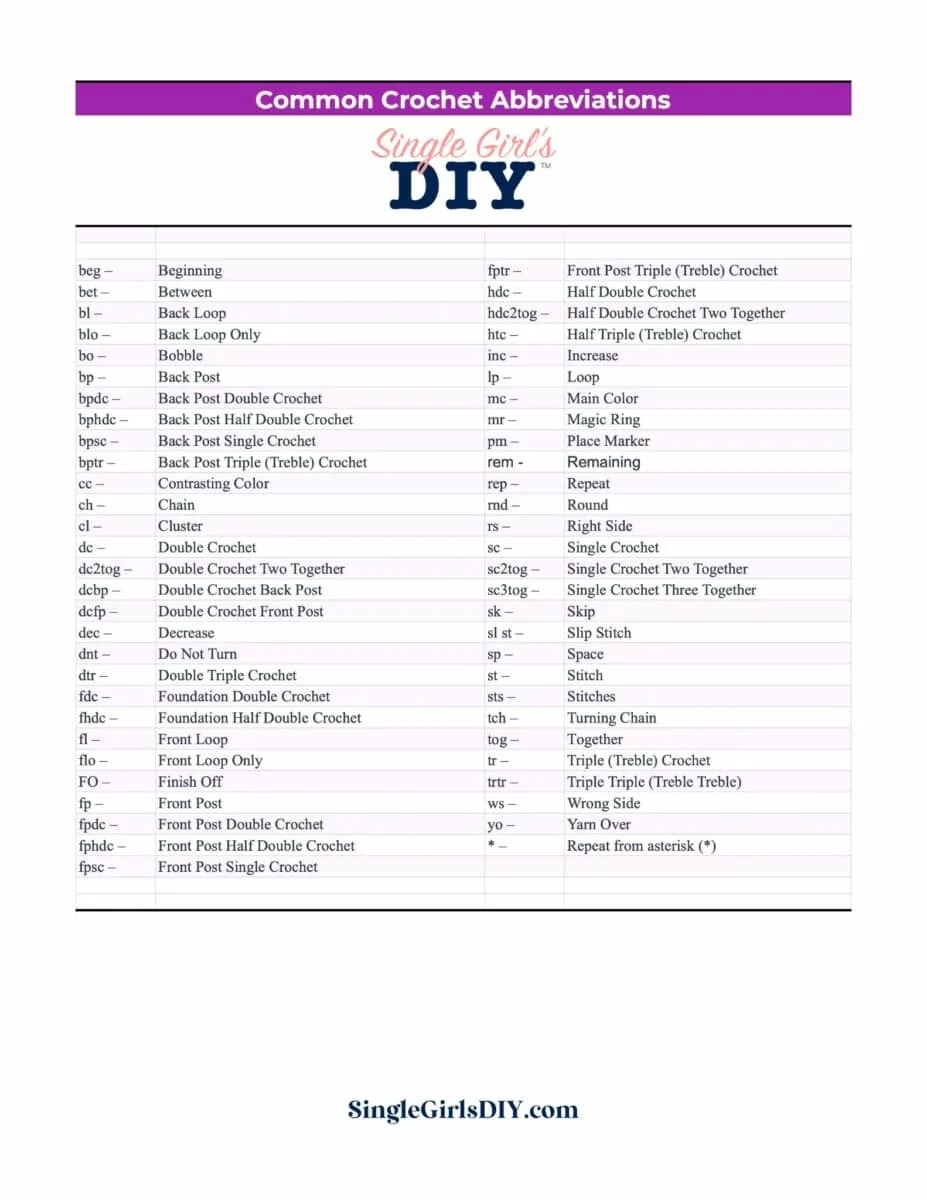 Free Crochet Abbreviations Chart
Get a free printable chart of all the crochet abbreviations you need to know when working on patterns.
The free download is in our pattern library.
---
Be sure to Pin This list to save for later! If you don't have baby gifts to make now, you might in the future!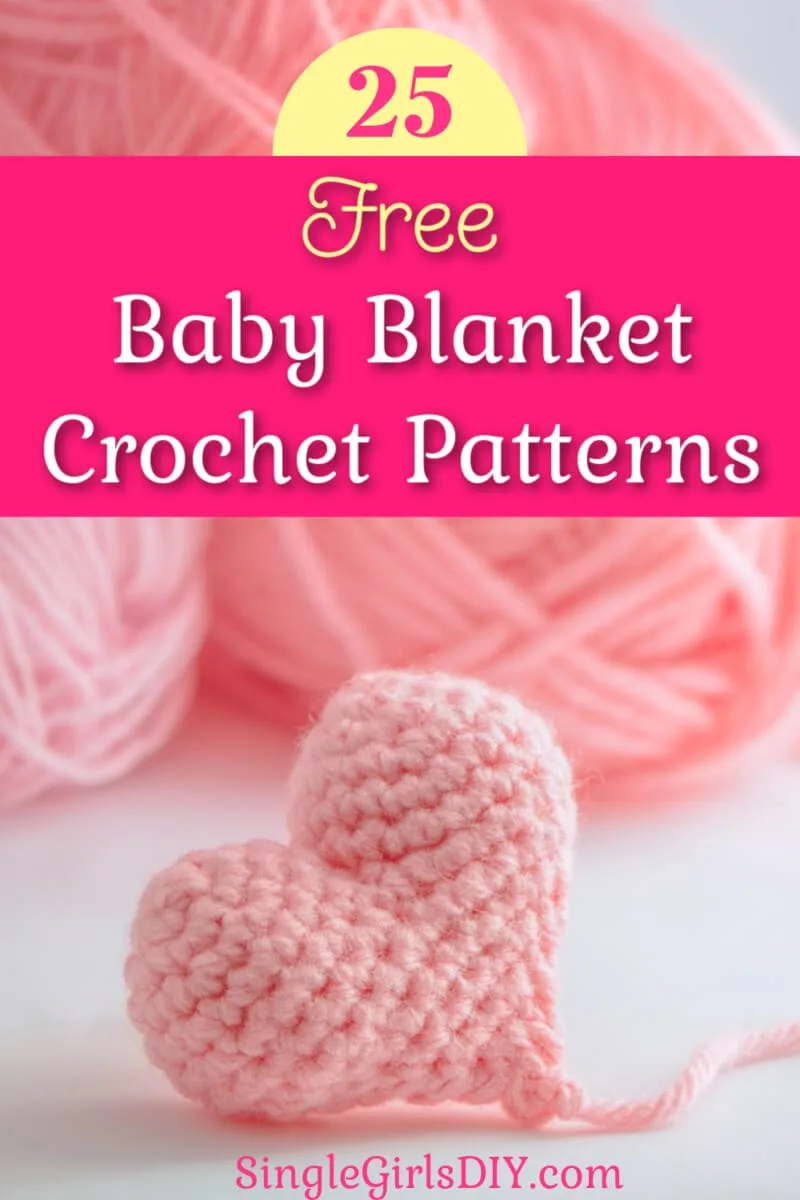 Free Crochet Patterns: