Baby booties are one of the cutest things that you can crochet! Not only are they adorable, they are a much-loved gift for new parents.
Handmade booties are a wonderful keepsake that will be treasured forever and maybe even passed on to their babies.
These free crochet patterns for baby booties, sandals, baby shoes and socks make great gifts or precious keepsakes for your children.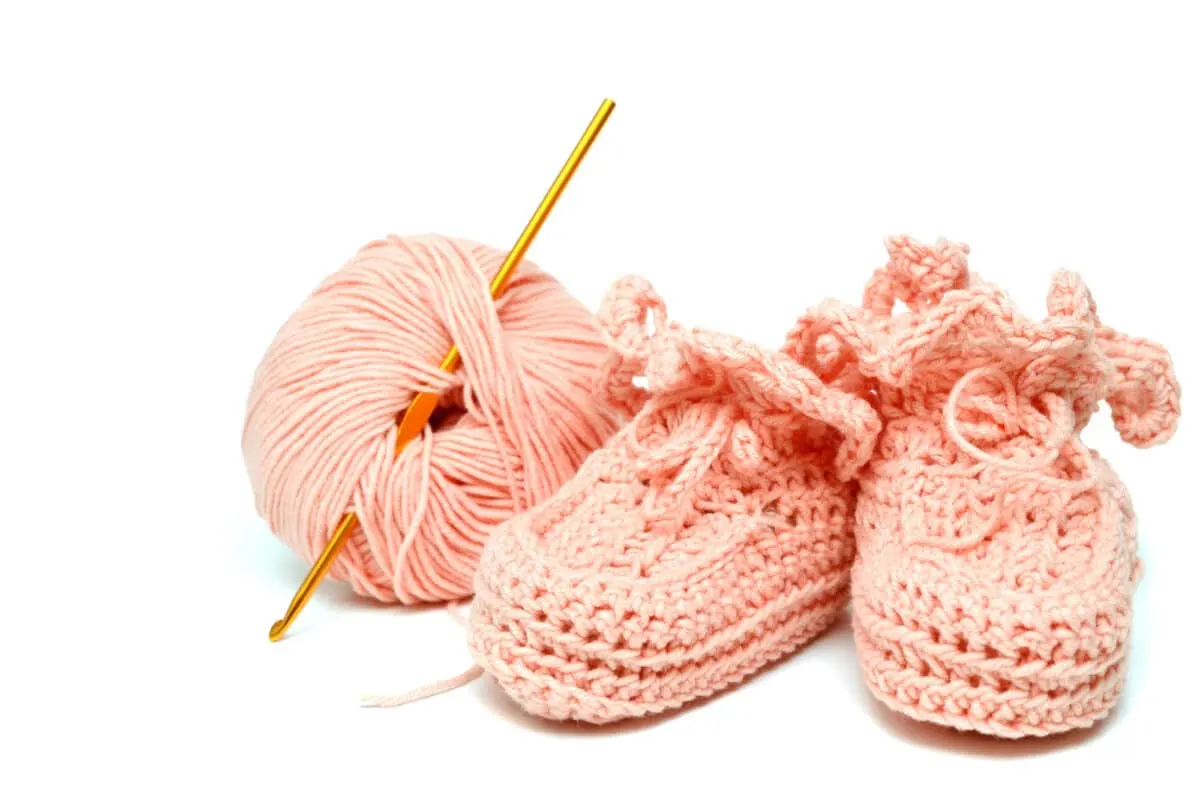 Crocheted baby booties, as well as blankets, sweaters and hats are the perfect handmade gift for new Moms and Dads. What a super special and personal present for a baby shower!
Make sure with the same yarn for a matching set that is a perfect baby shower or new parent gift!
Can Beginners Crochet Baby Booties?
Yes, baby booties are a great beginner crochet project!
If you are just learning how to crochet, small projects such as baby shoes or booties are a perfect way to practice stitches and new techniques.
Another reason crochet baby booties are a good pattern for beginners is that you have to make two of them. That also helps you to remember how to work the stitches.
You can also very easily add a matching little baby hat, headband, baby blanket or baby sweater to make a complete set. Since all of these items are so small, they work up much quicker than full size crochet projects.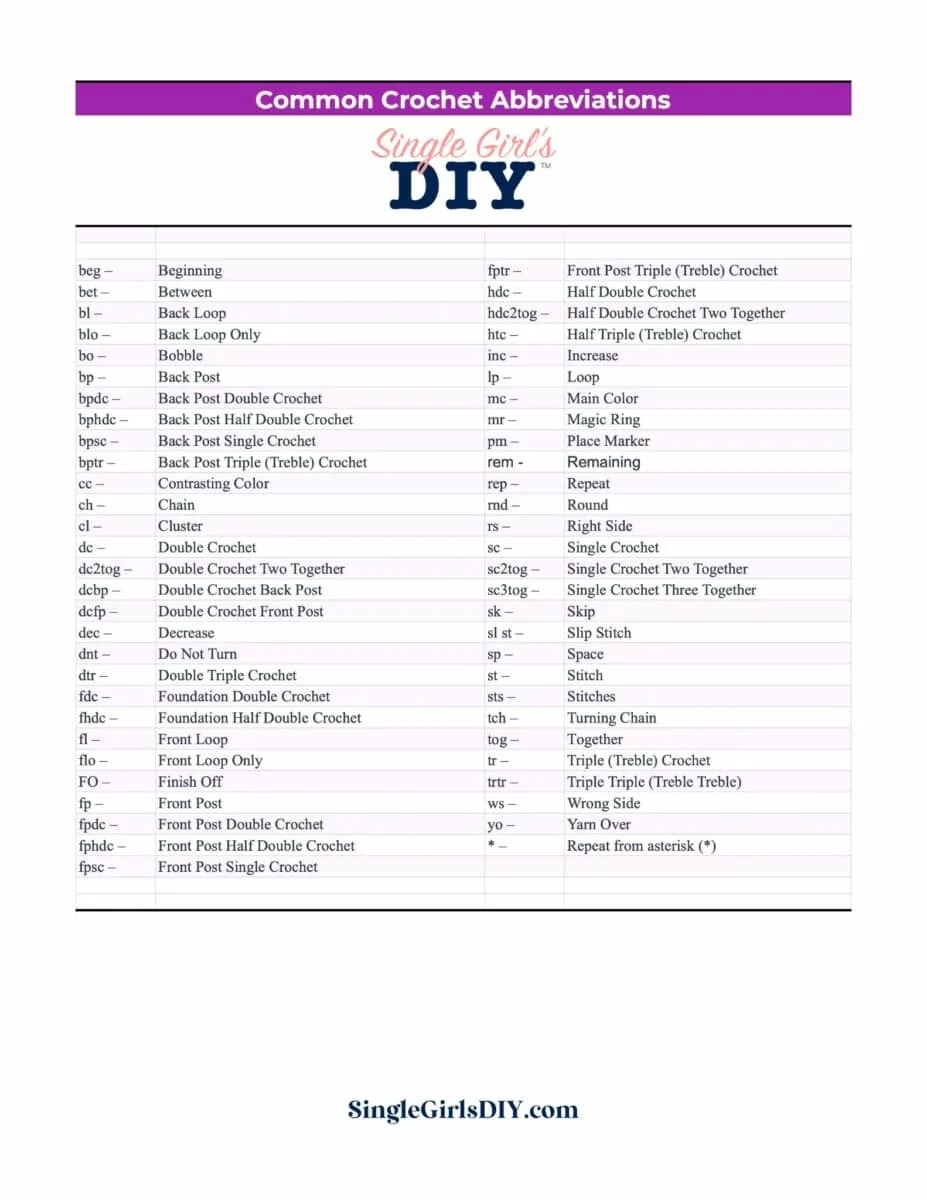 Free Crochet Abbreviations Chart
Get a free printable chart of all the crochet abbreviations you need to know when working on patterns.
The free download is in our pattern library.
List of Free Baby Bootie Patterns
Free Baby Booties Patterns
Free crochet baby booties patterns, as well as baby shoes, sandals and socks.
Bonus Baby Booties Patterns
Be sure to see these cute baby bootie and socks patterns, too:
What is the Best Yarn For Baby Booties?
There are a few things to consider when you are crocheting or knitting for babies, mainly Softness, Washability and Durability.
Baby skin is very delicate and sensitive so you will want to use a super soft yarn.
Wool can be scratchy unless you use a high quality Merino. The downside to merino, however, is the high cost and lack of machine washability so you will want to choose a Superwash Merino.
Cotton and other plant fibers are tricky because they tend to not be very elastic and therefore won't stretch with movement. Plus, cotton can lose its shape after washing.
The good news is that most yarn manufacturers have special lines for babies to choose from such as Lion Brand Baby, Bernat and Caron.
See our list of essential crochet supplies you actually need! And nothing you don't!
Be sure to Pin This list of baby booties to save for later!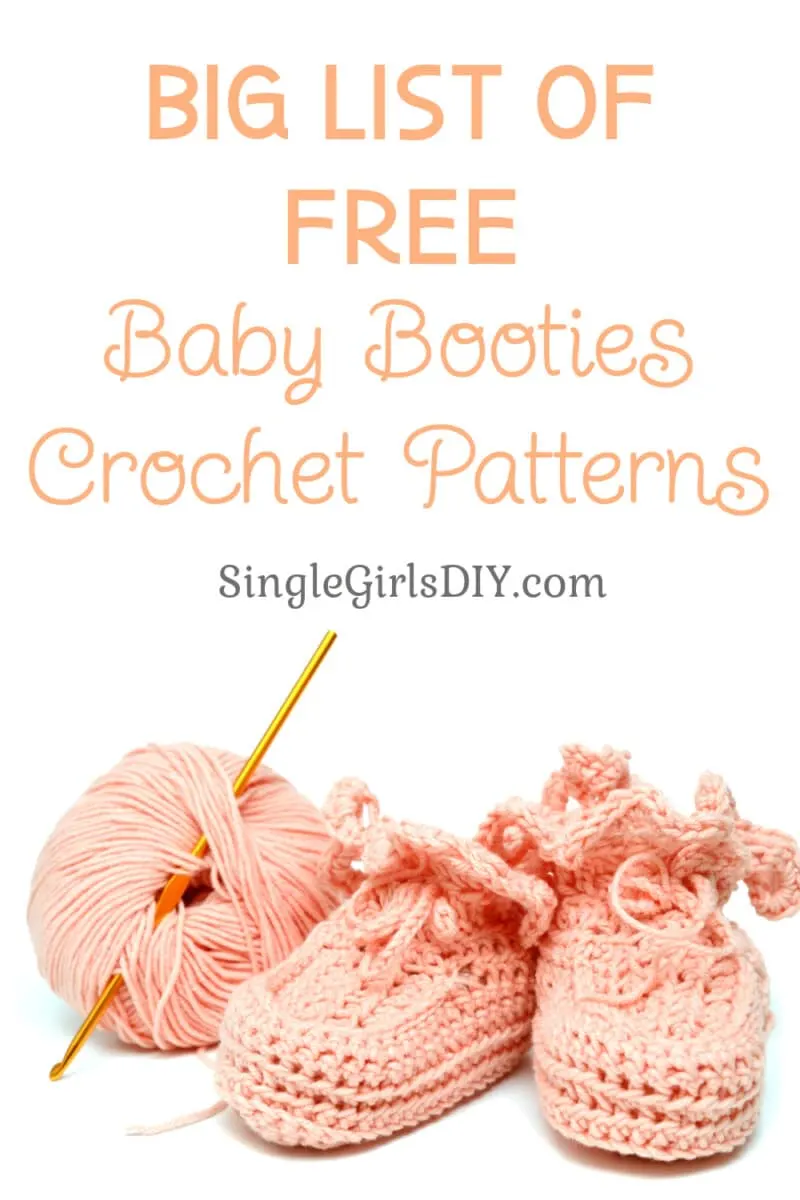 More Free Crochet Patterns: