These easy DIY gnome ornaments are cute Scandinavian Christmas decorations you can add to your home this year!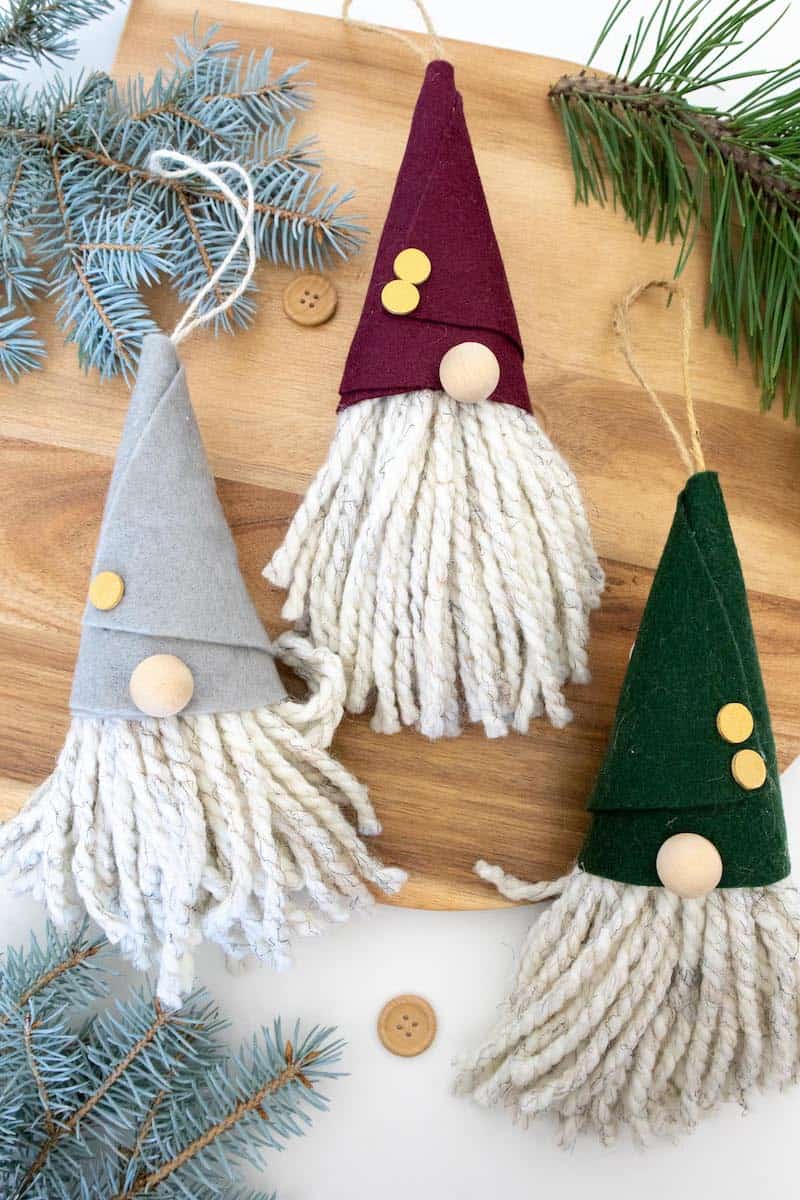 When I found out how simple it was to make a gnome ornament, I knew I had to make a few (or a dozen, really!) to add to my home this year! Gnomes are a hot trend for the holidays right now. And when you can make them with just felt, yarn and hot glue, why wouldn't you add these to your tree?
This DIY tutorial is very similar to my DIY gnome wine bottle topper. And I love that! The materials are almost the same, so you could make both the wine bottle topper and these ornaments with the same craft supplies!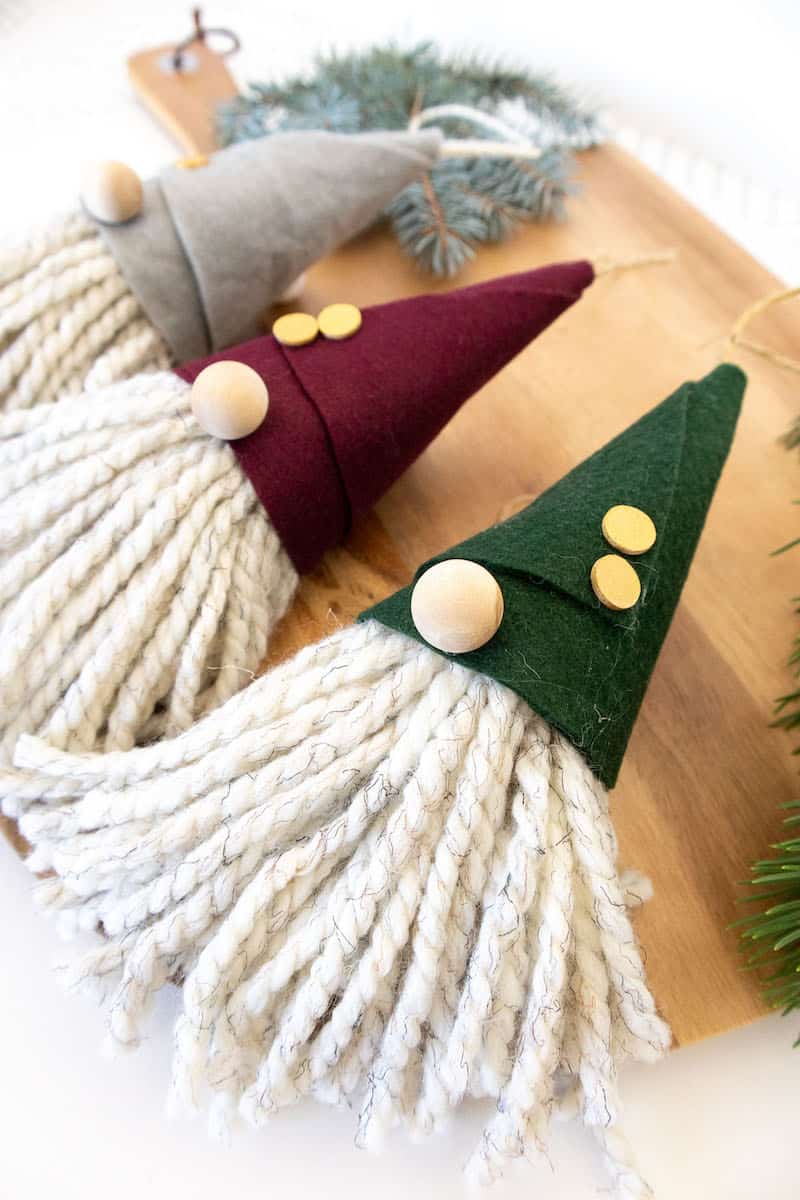 These gnome Christmas ornaments are oversized. As you can see in the instructions photos, they are bigger than the palm of a hand! So you can use them in a variety of other ways, such as door knob hangers, present toppers, hanging from the center of a wreath on the front door, etc.
You might also like my easy DIY Grinch Gnome, too!
How To Make a Gnome Ornament (No-Sew)
Supplies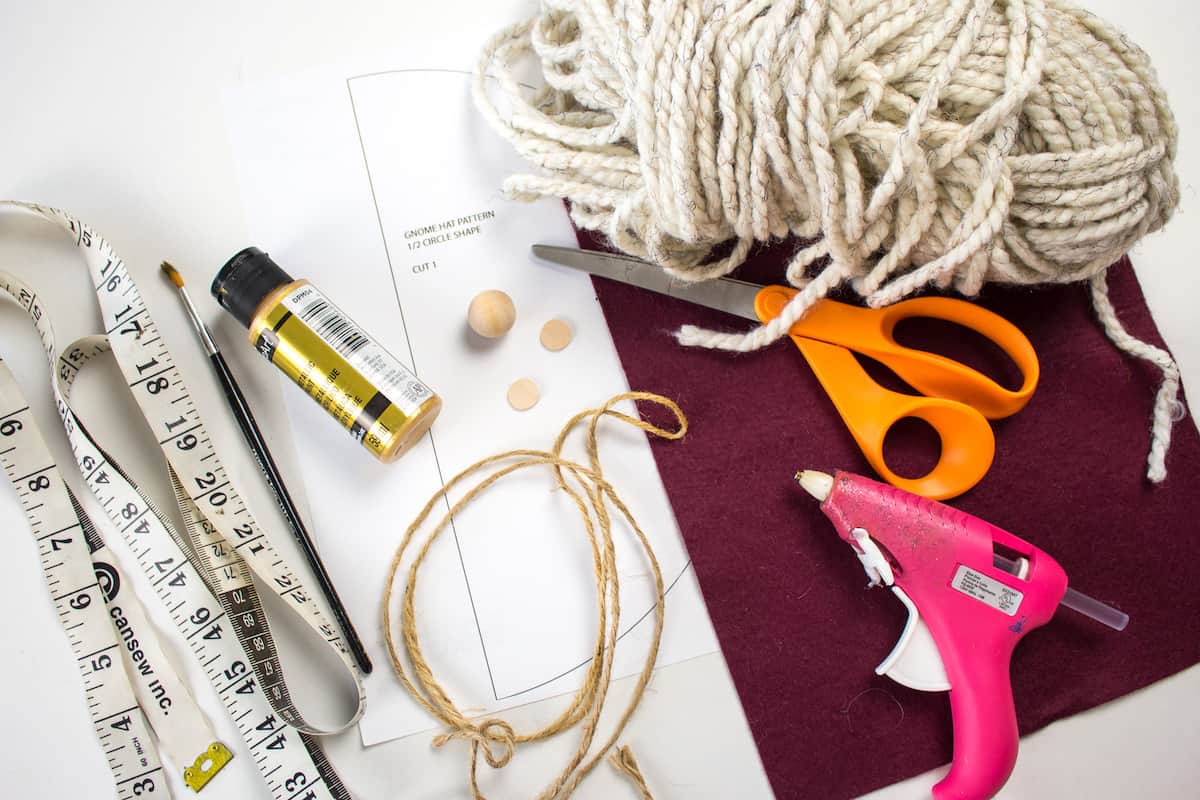 Directions
Take one end of the yarn and begin wrapping it loosely around the palm of your hand, approximately 50 times.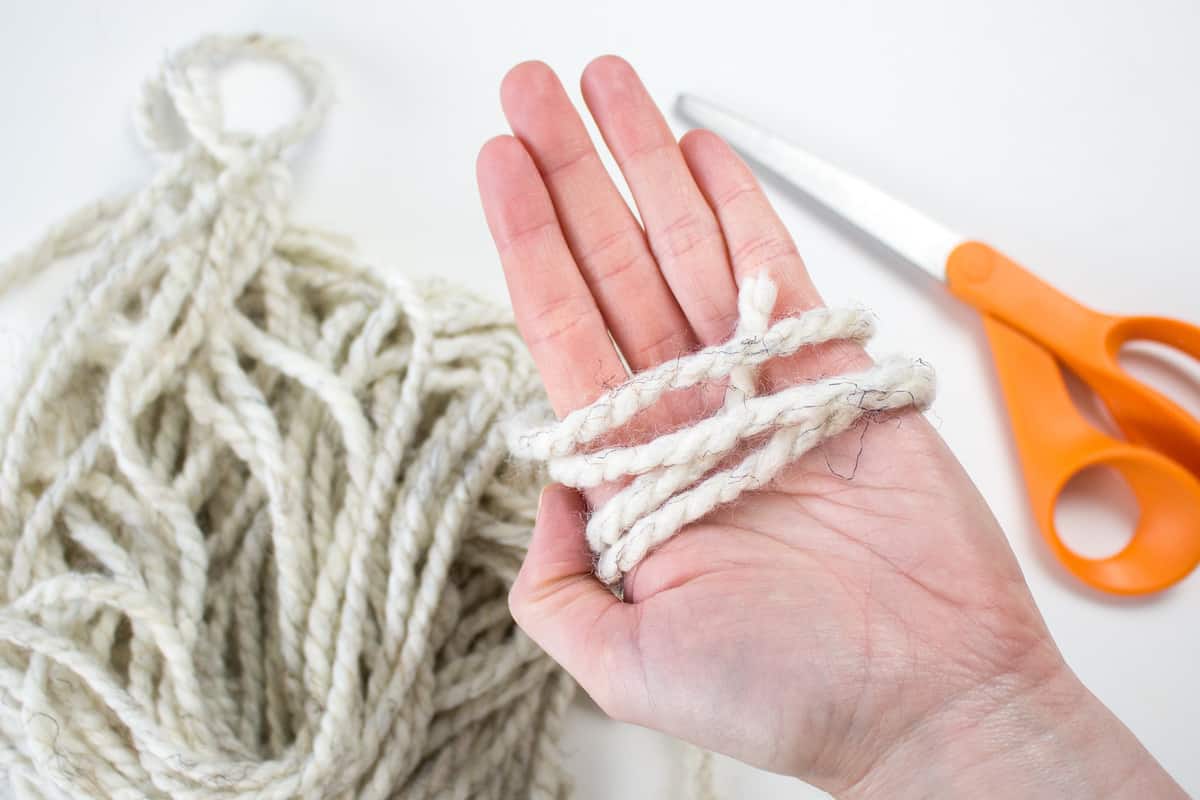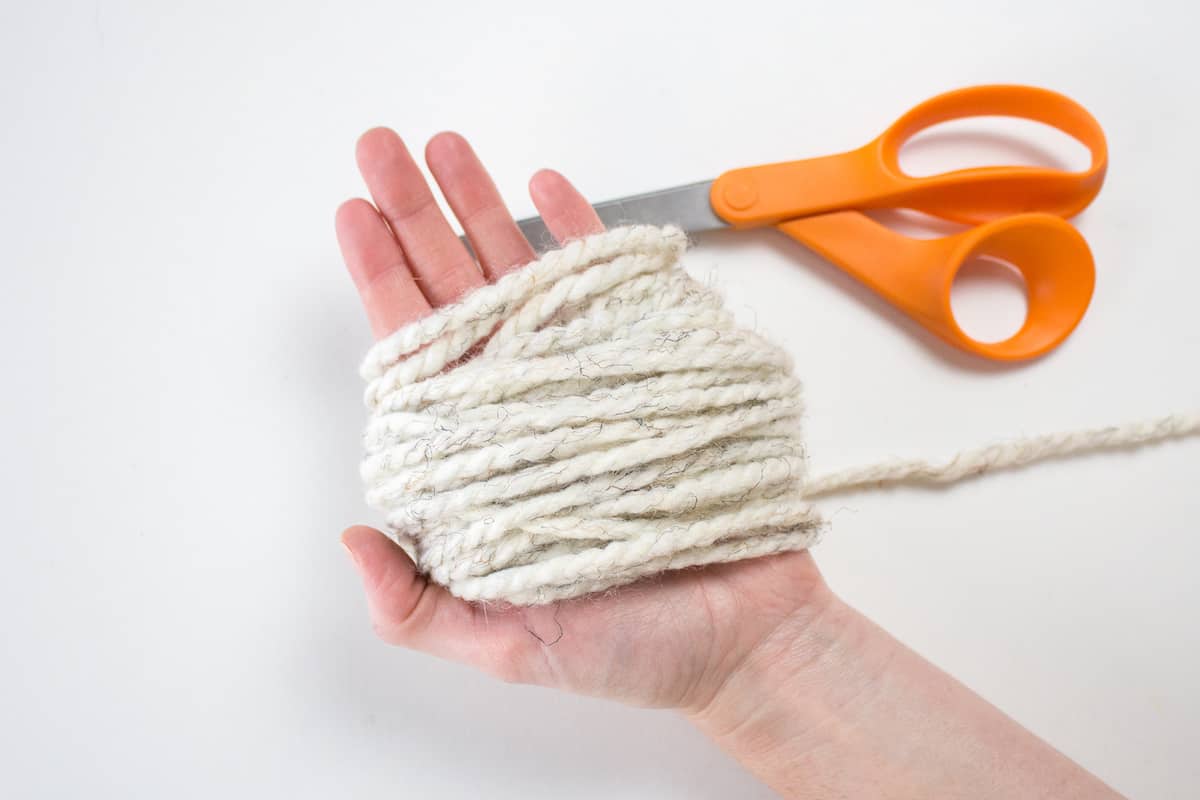 Cut the end of the yarn after wrapping around your hand.
Now, cut a 5" long strand and secure that around the wrapped yarn, removing your hand. Tie the strand into a tight knot around the yarn that was wrapped around your hand.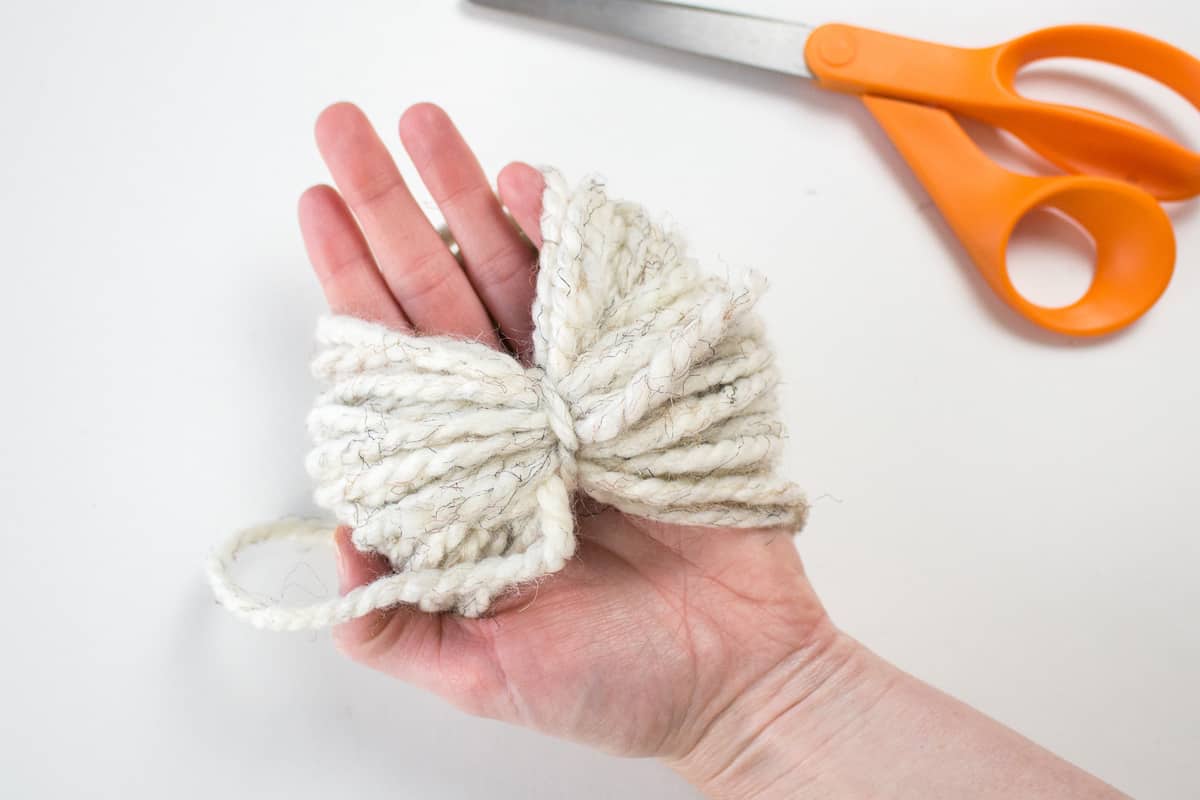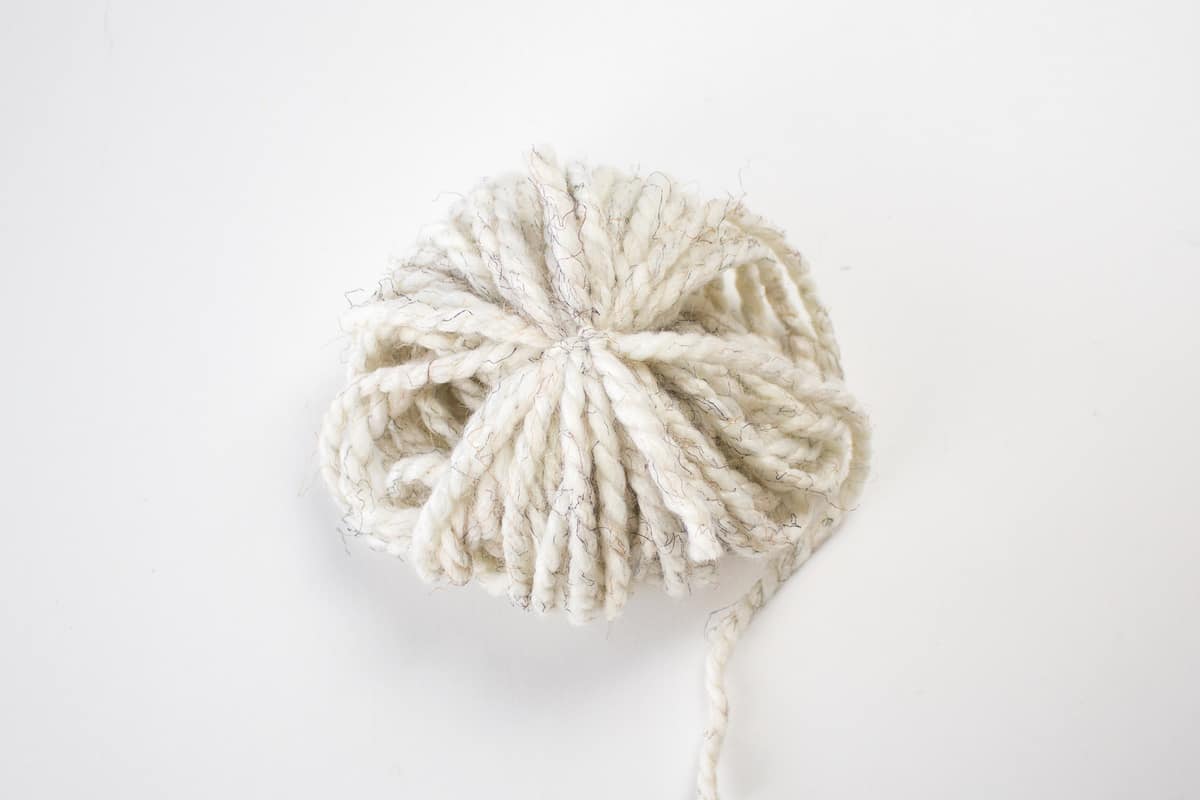 Cut the yarn loops to form pom-pom. Put pom-pom aside for the time being.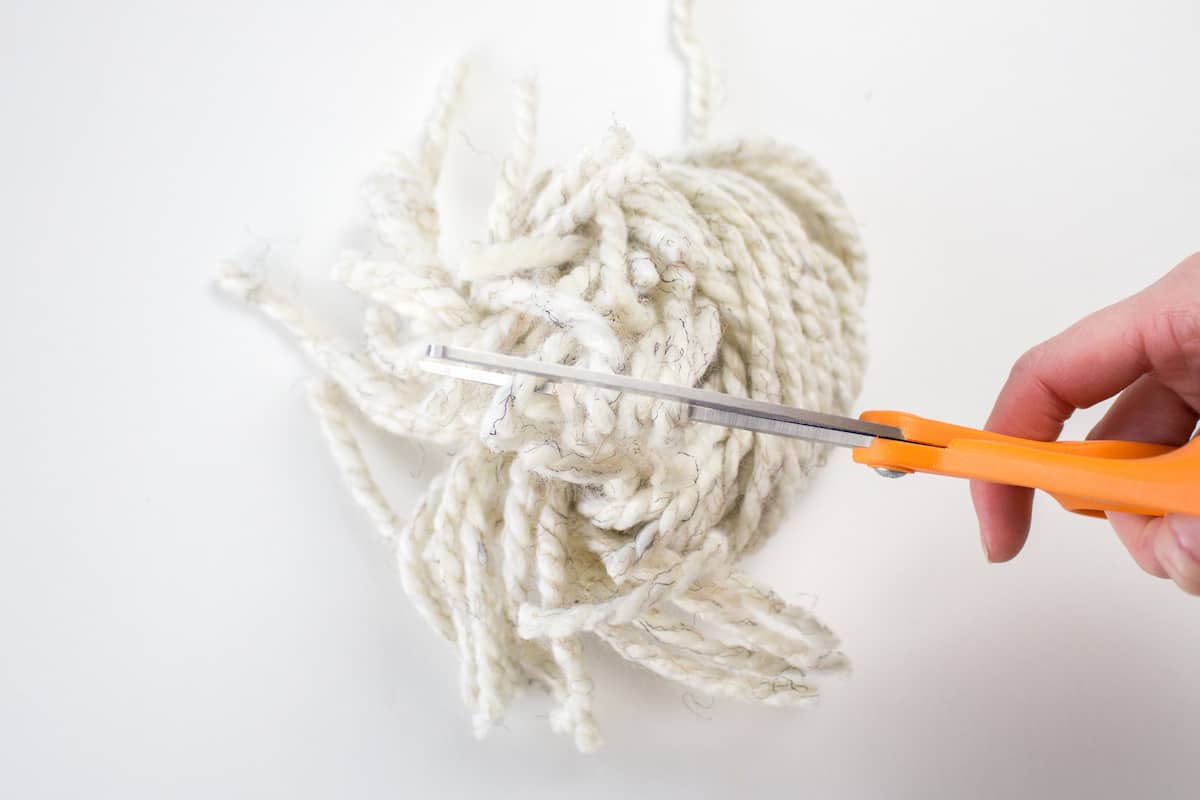 Paint the surface of the wood circles in gold paint. Let dry.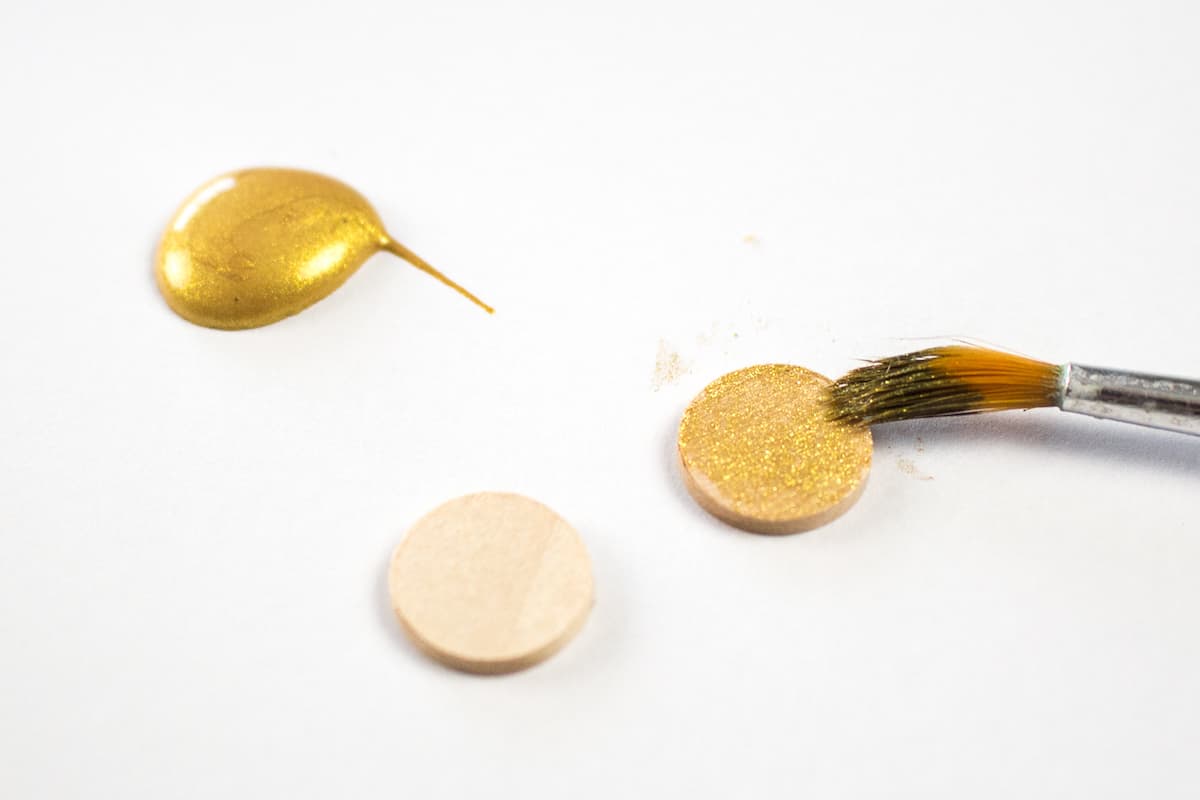 Print out the gnome hat pattern (the link to download is in the supplies list). Place the pattern on top of the felt sheet and cut along the solid line.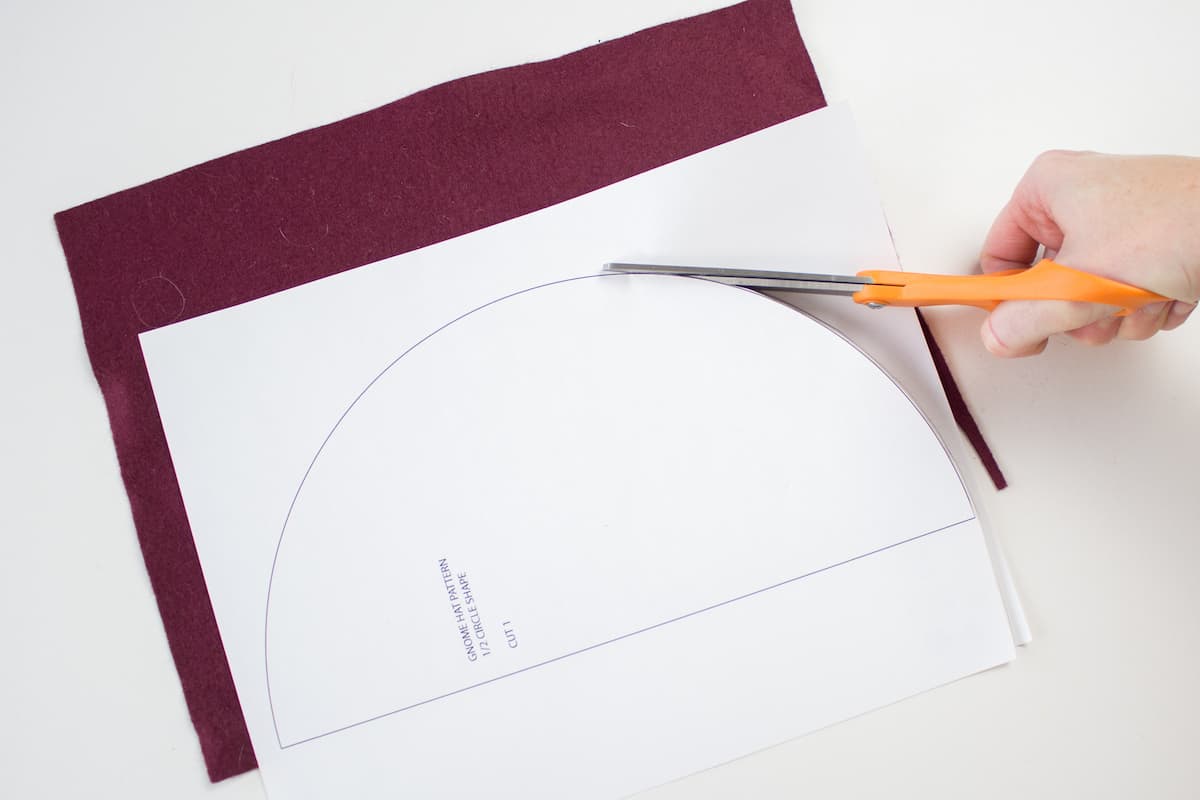 Wrap the felt into a cone-shaped gnome hat using a wooden dowel (or pencil) to help wrap the felt around leaving a small opening at the cone tip.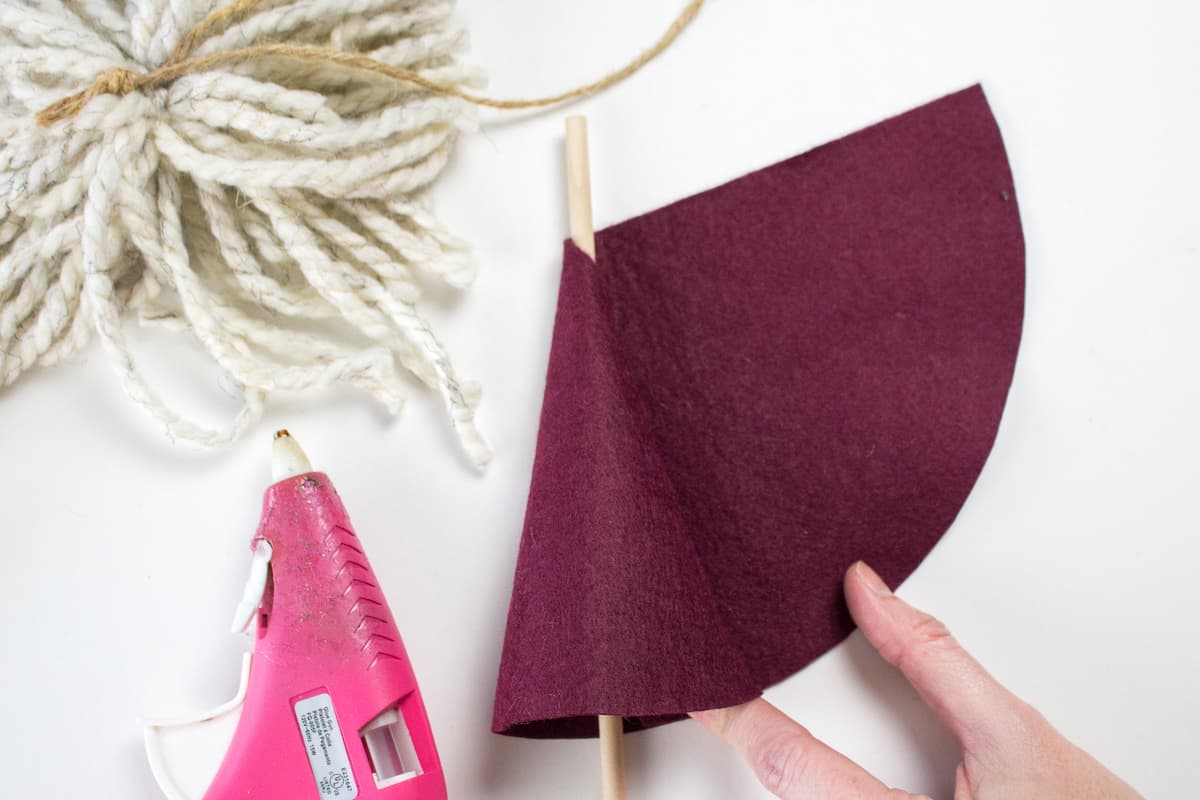 Glue the overlapping edges of the felt cone-shaped hat to hold in place.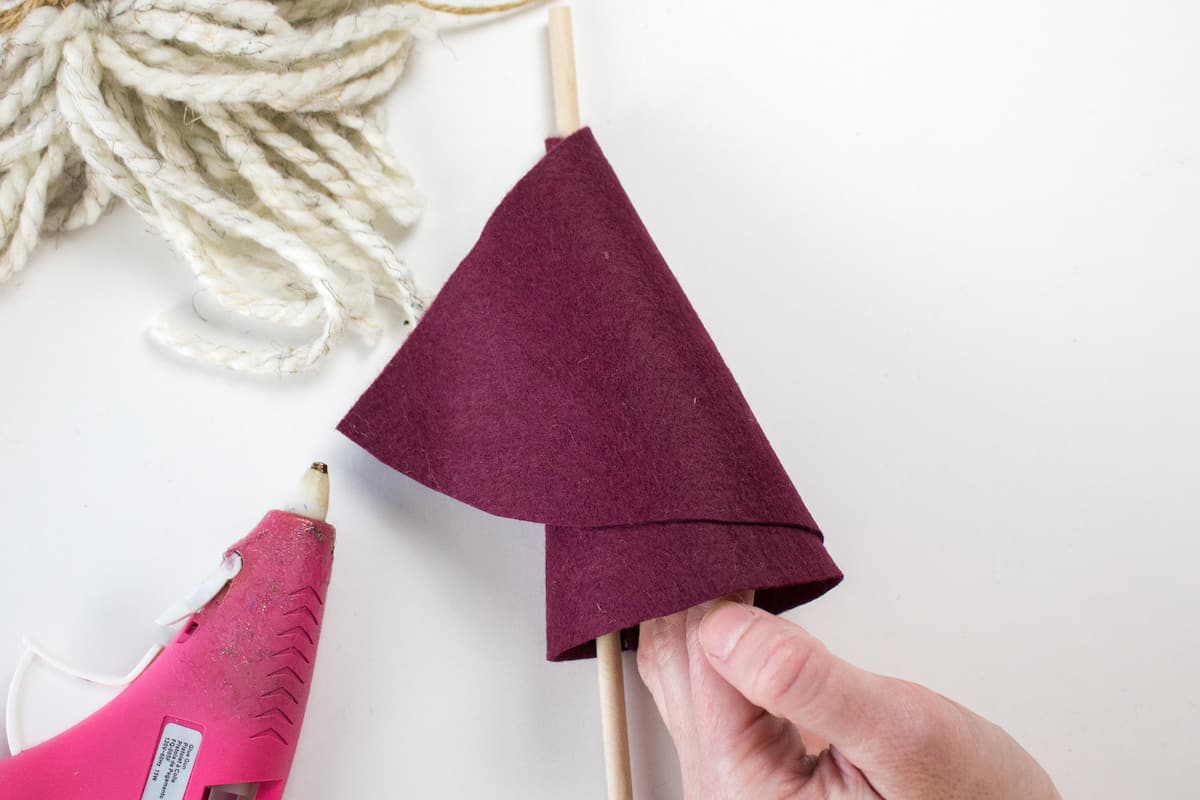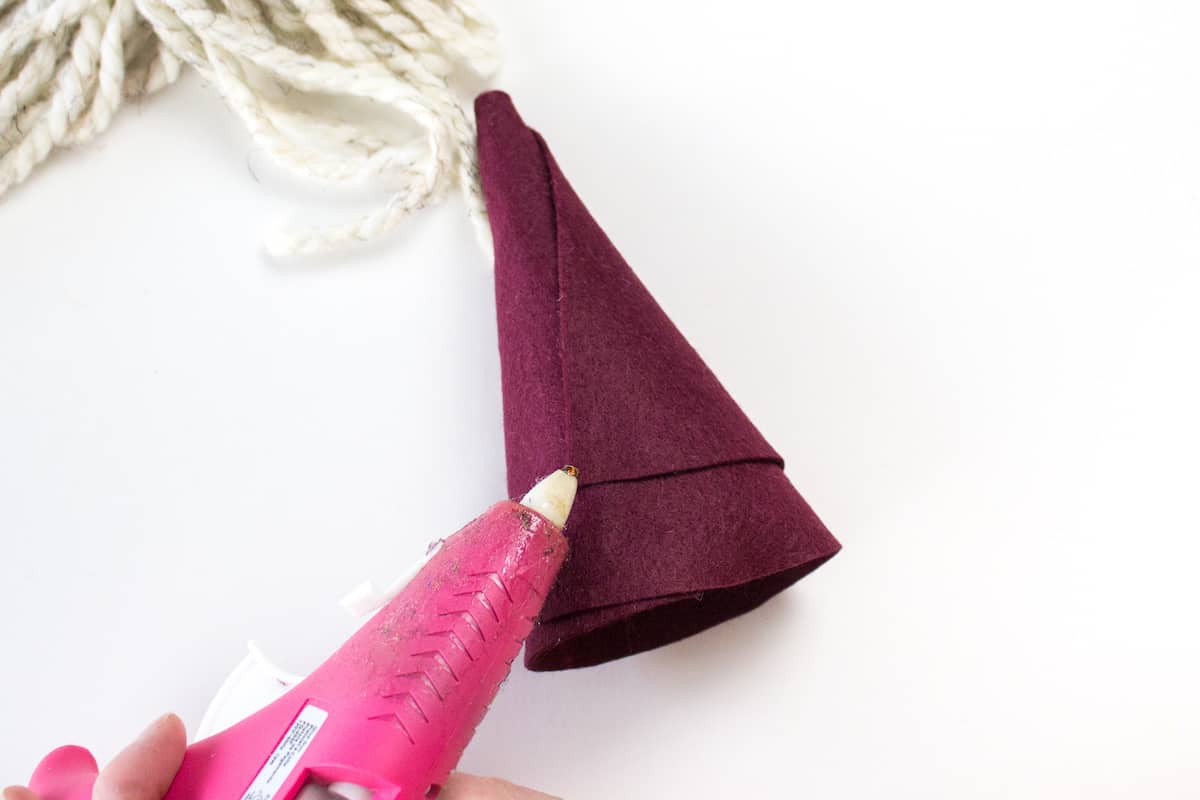 Cut a piece of twine 20" long and fold in half.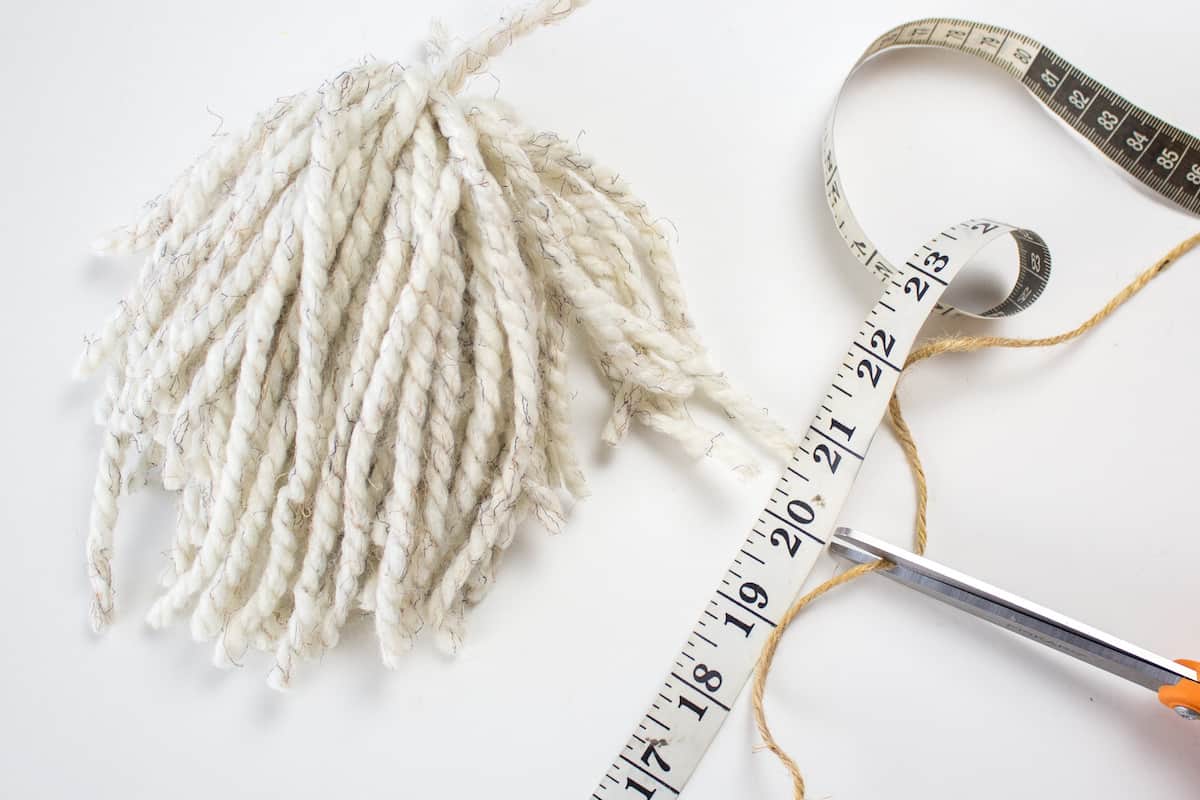 Tie the cut ends of the twine around the pom-pom, weaving the twine under the pom pom knot to secure first.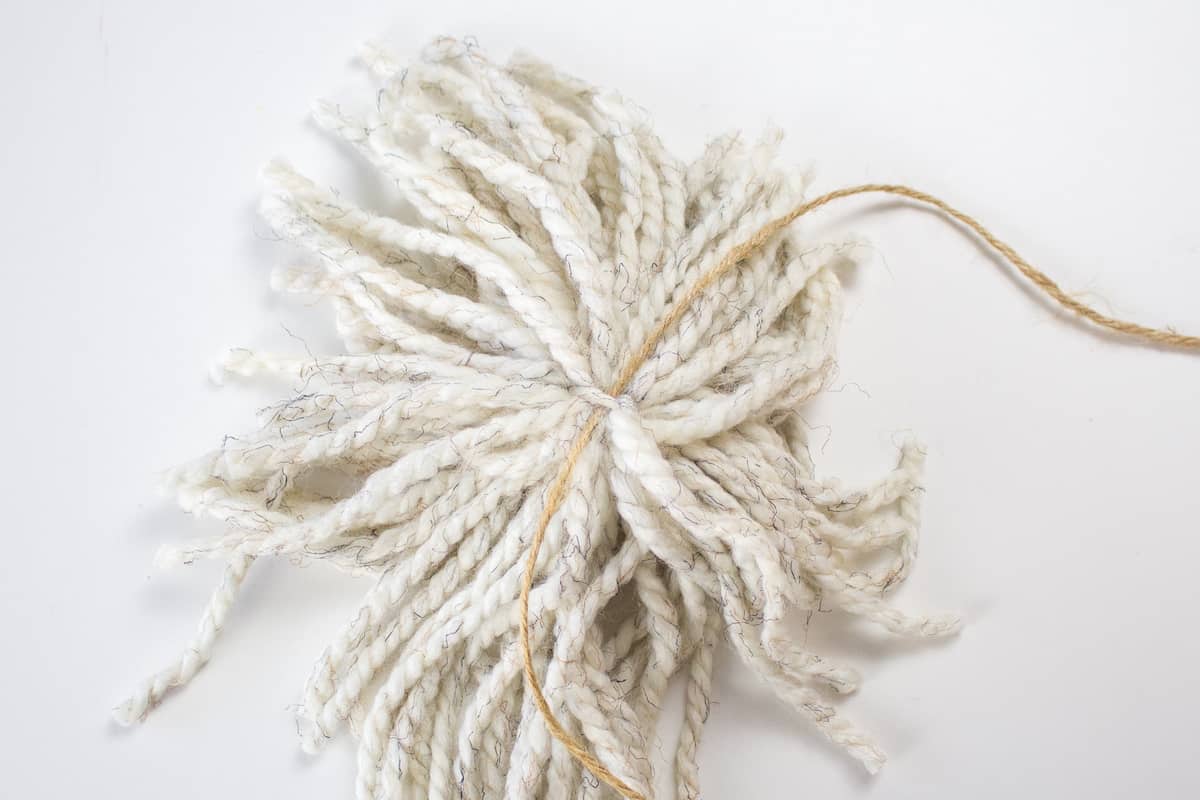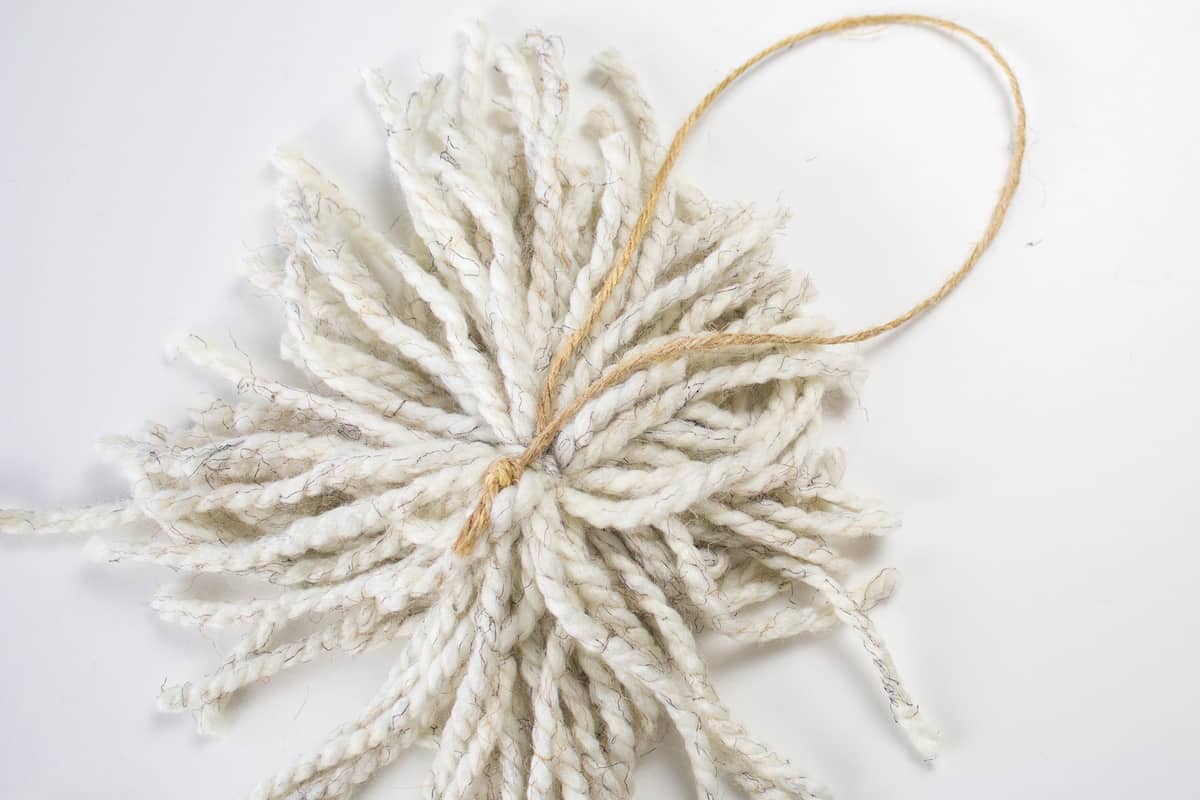 Pull the looped end of the twine up through the hole at the top of the hat.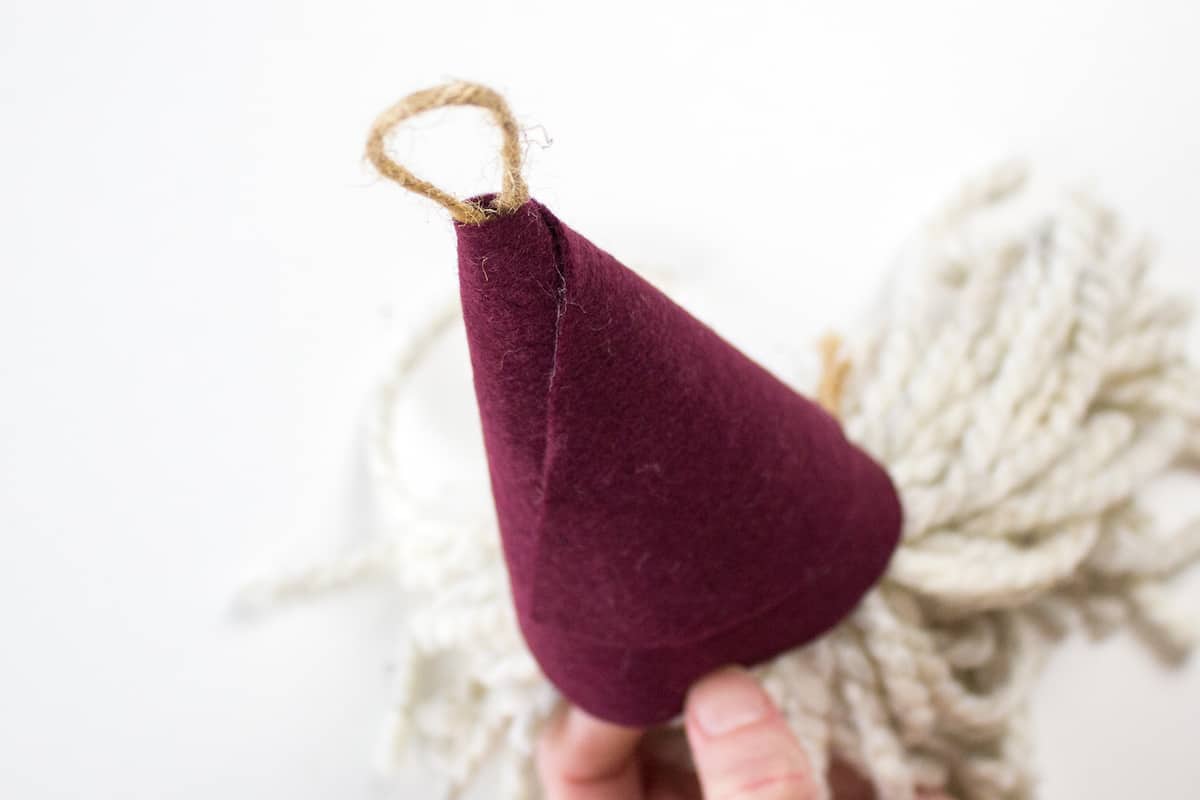 Pull on the twine gently to pull the gnome beard into the hat.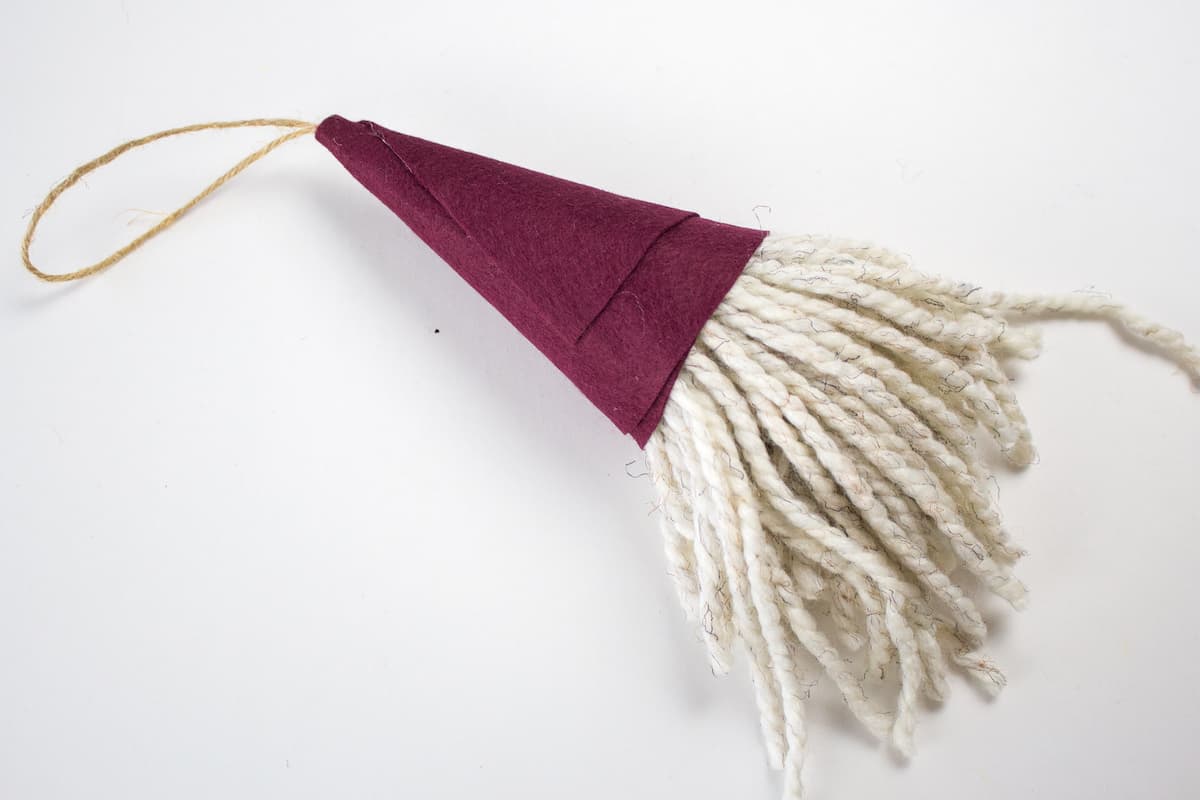 Glue one wood ball to the bottom edge of the hat. Glue two painted wood circles onto the front of the hat as shown (or use buttons if you'd like).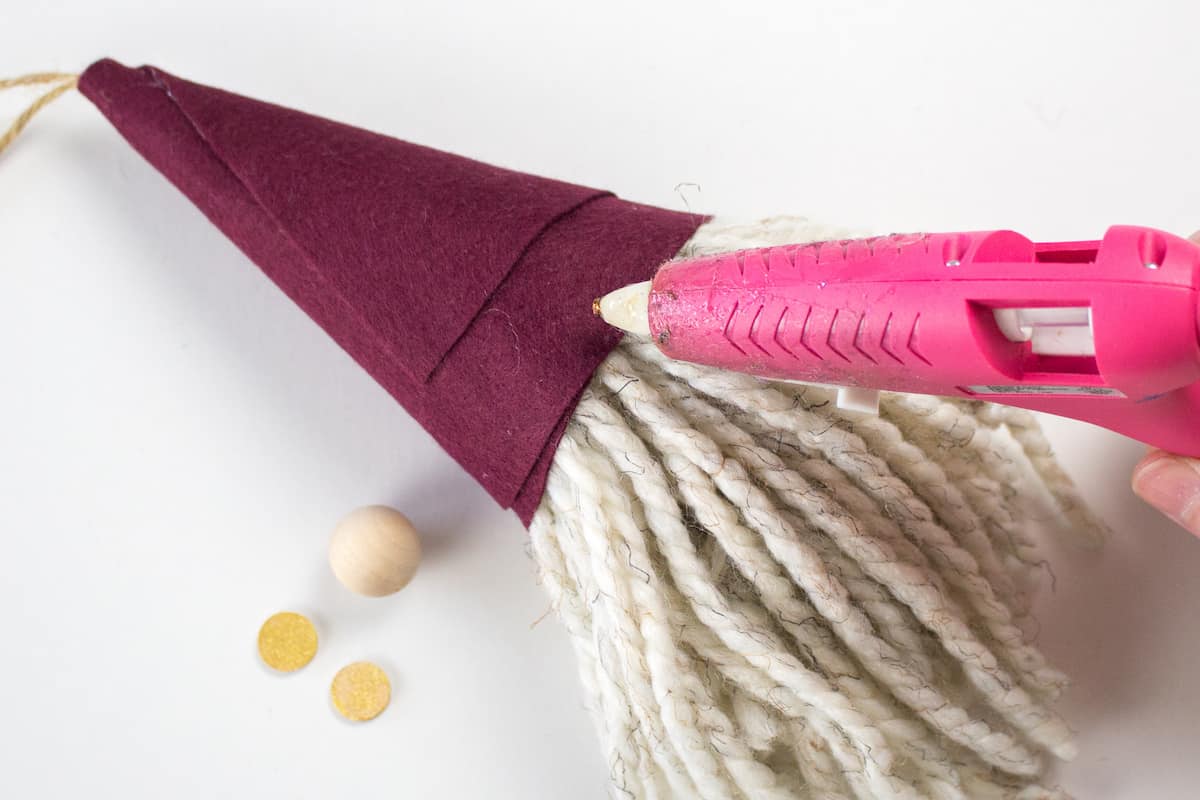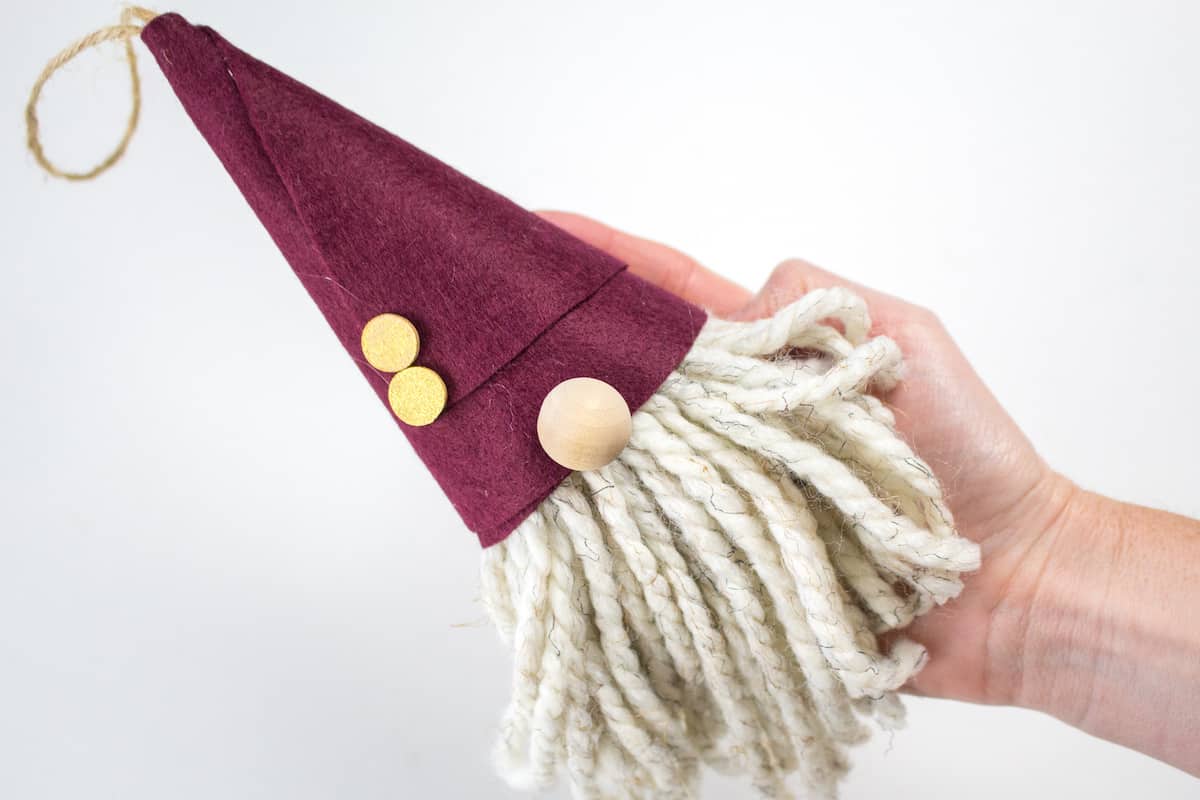 Trim any really long and uneven yarn ends. Be sure to keep the yarn in the center the beard the longest to really look like a gnome beard!
---
More Scandinavian Christmas DIY Projects: