This cute Uncle Sam Hat clay pot is so easy to make with Dollar Tree craft supplies! It is the perfect way to add patriotic decorations to your home!
We used small terra cotta clay pots to create an Uncle Sam plant pot that is great for the 4th of July, Memorial Day, Veteran's Day and Flag Day.
These small potted plants are perfect decorations for the table at parties and picnics.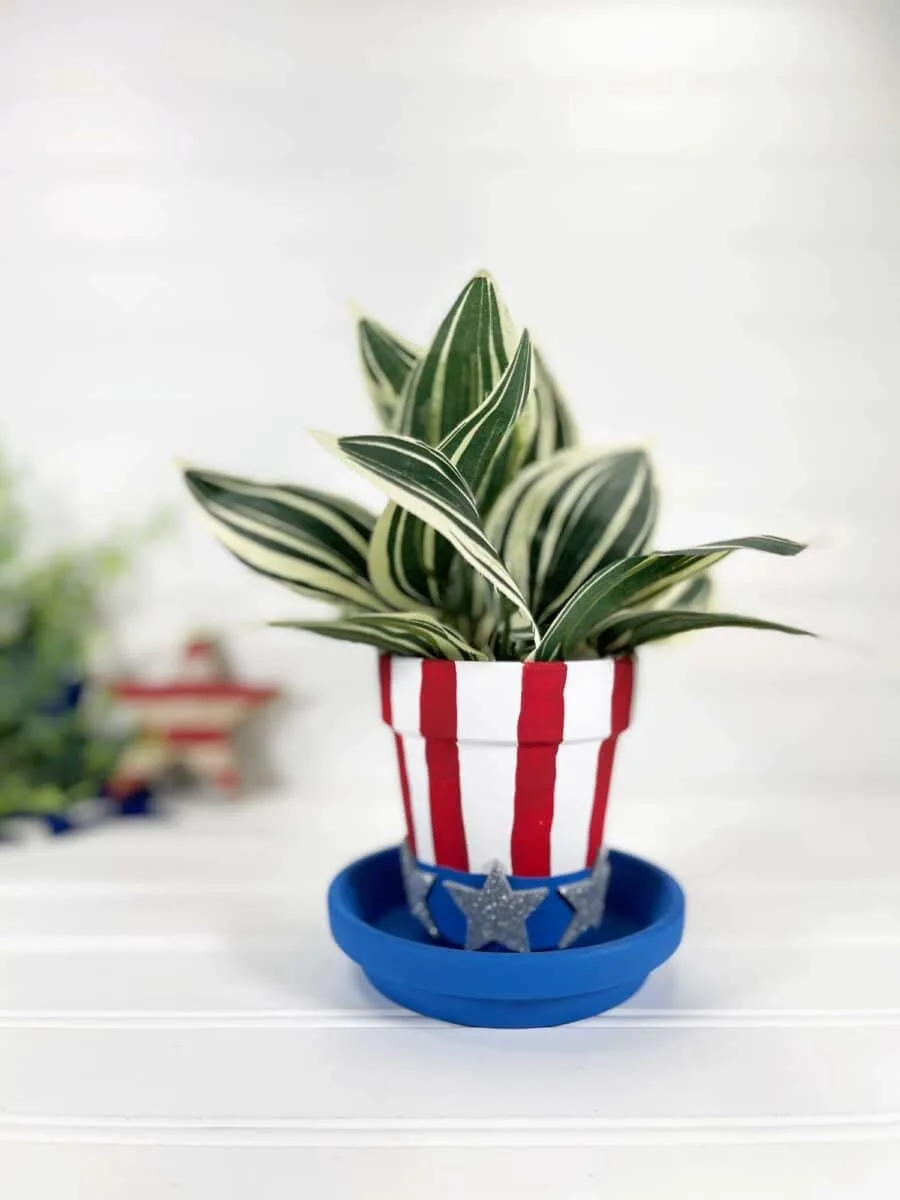 We used faux plants, but you could easily add real plants, too.
However, you would want to seal the pot with a sealant if you were going to water the plant. Otherwise, the paint will come off.
These miniature Uncle Sam hats are great for Fourth of July party favors, too.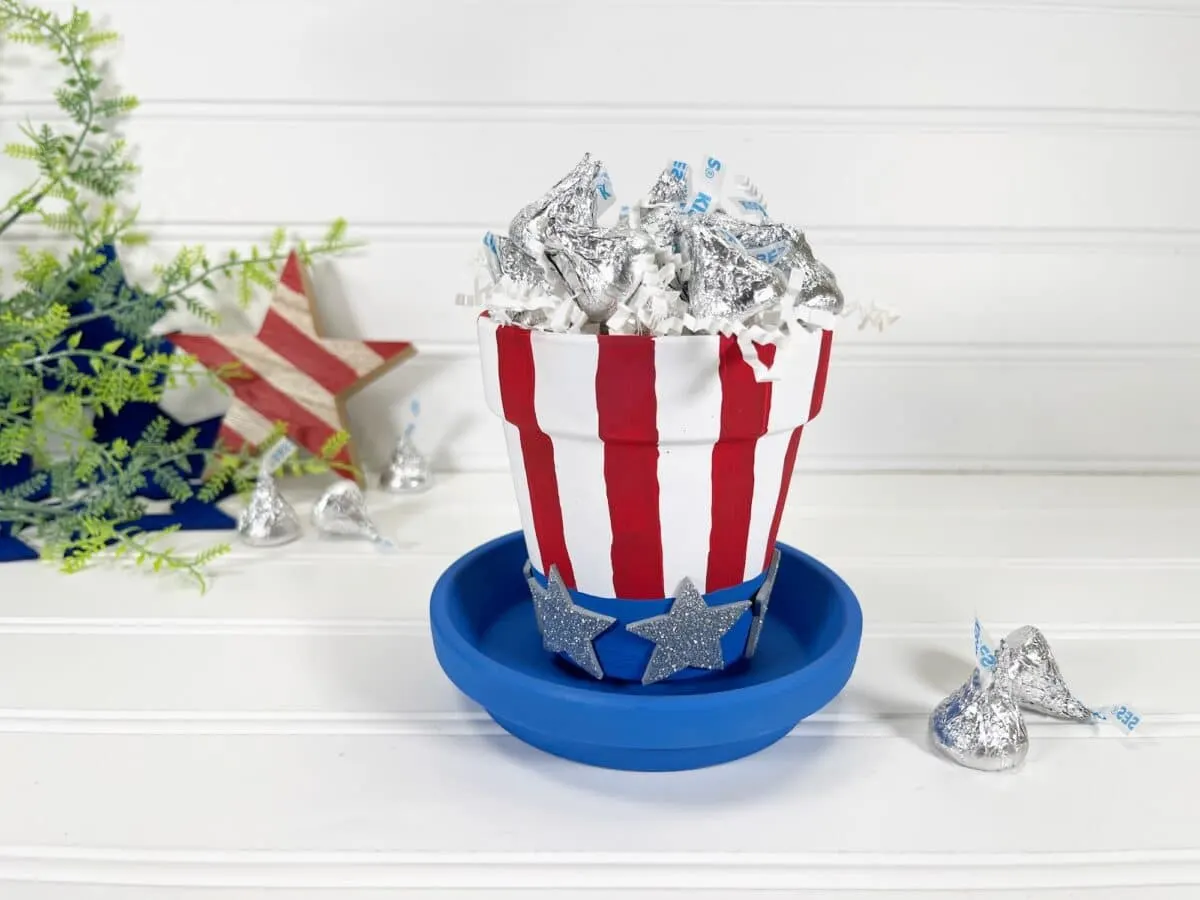 Just fill the pot with shredded paper and top with candy. Silver-wrapped Hershey's Kisses match the silver stars on the hat brim.
We used Dollar Tree supplies to make these patriotic hats. Most of the craft materials were also used to make several of our other 4th of July crafts, including:
You can easily make several patriotic crafts with the same supplies.
If you love Uncle Sam crafts, you will want to see our Uncle Sam Handprint Craft and Uncle Sam Wooden Spatula puppet.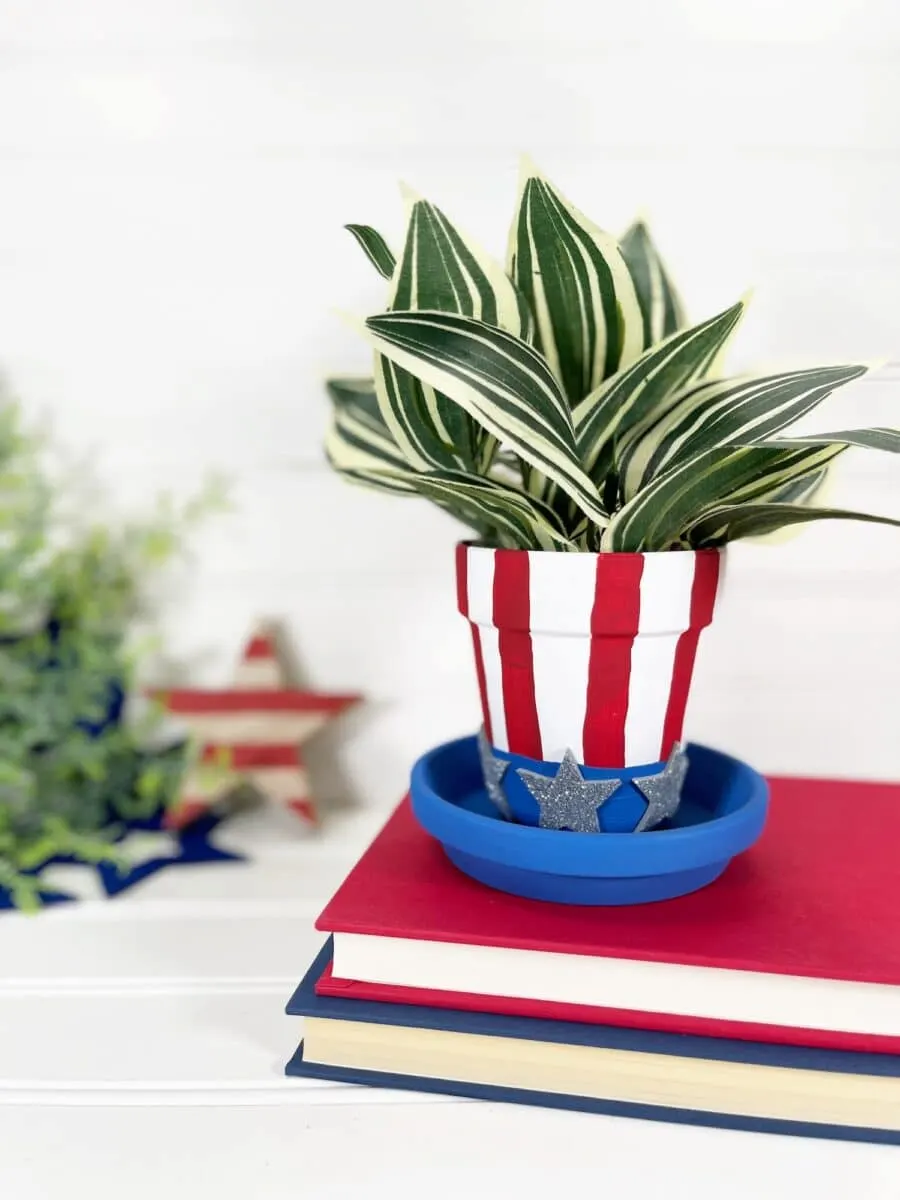 How to Make Uncle Sam Hat Clay Pot
Materials
3.5 inch Clay Flowerpot
4.5 inch Clay Flowerpot Saucer
Acrylic Craft Paint in Red, White, and Blue (I used DecoArt Americana in Country Red, Snow and Sapphire)
Glue Gun and Glue Sticks or Craft Glue
Paintbrush
Scissors
Instructions
Step 1
Paint a clay pot white, both inside and outside. Allow to dry.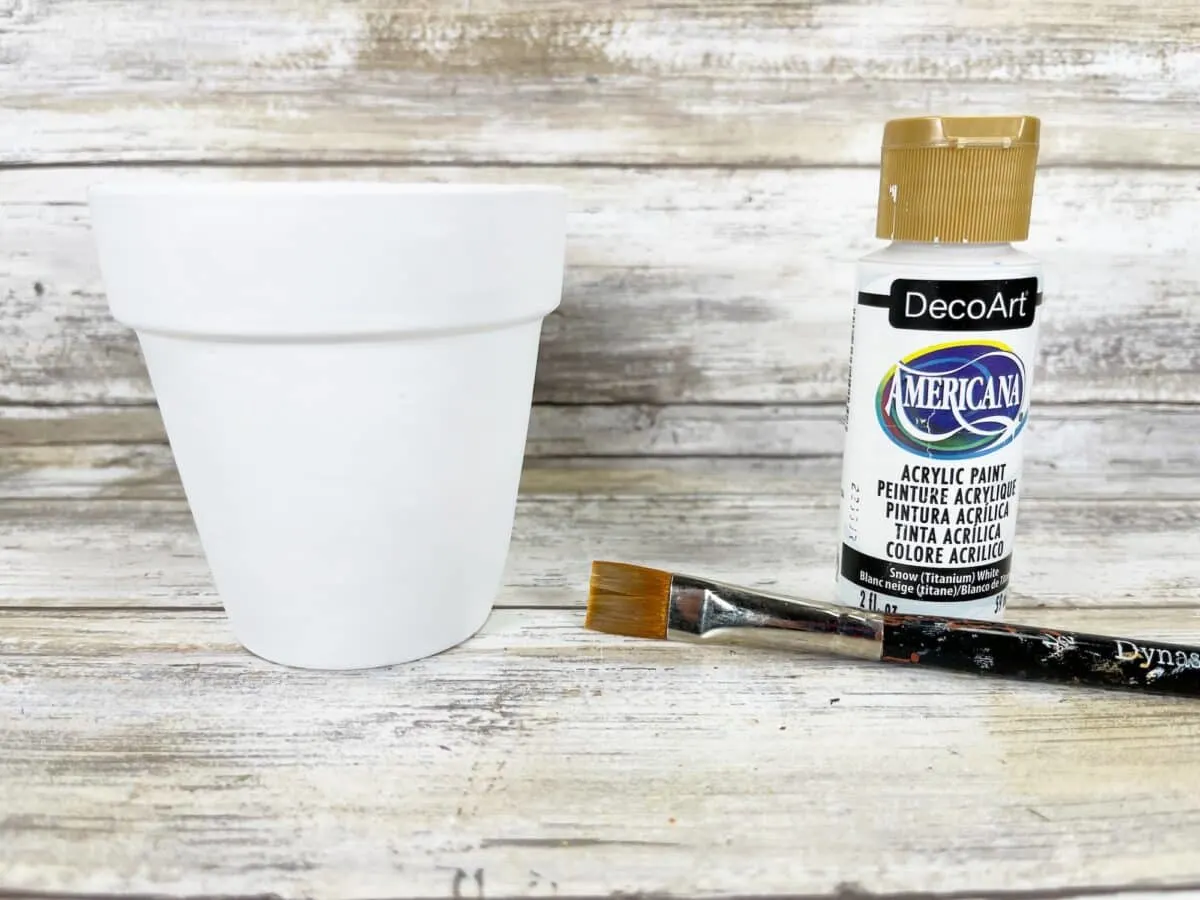 If needed, add a second layer of white paint.
Step 2
Paint the clay pot saucer with blue acrylic craft paint. Allow to dry.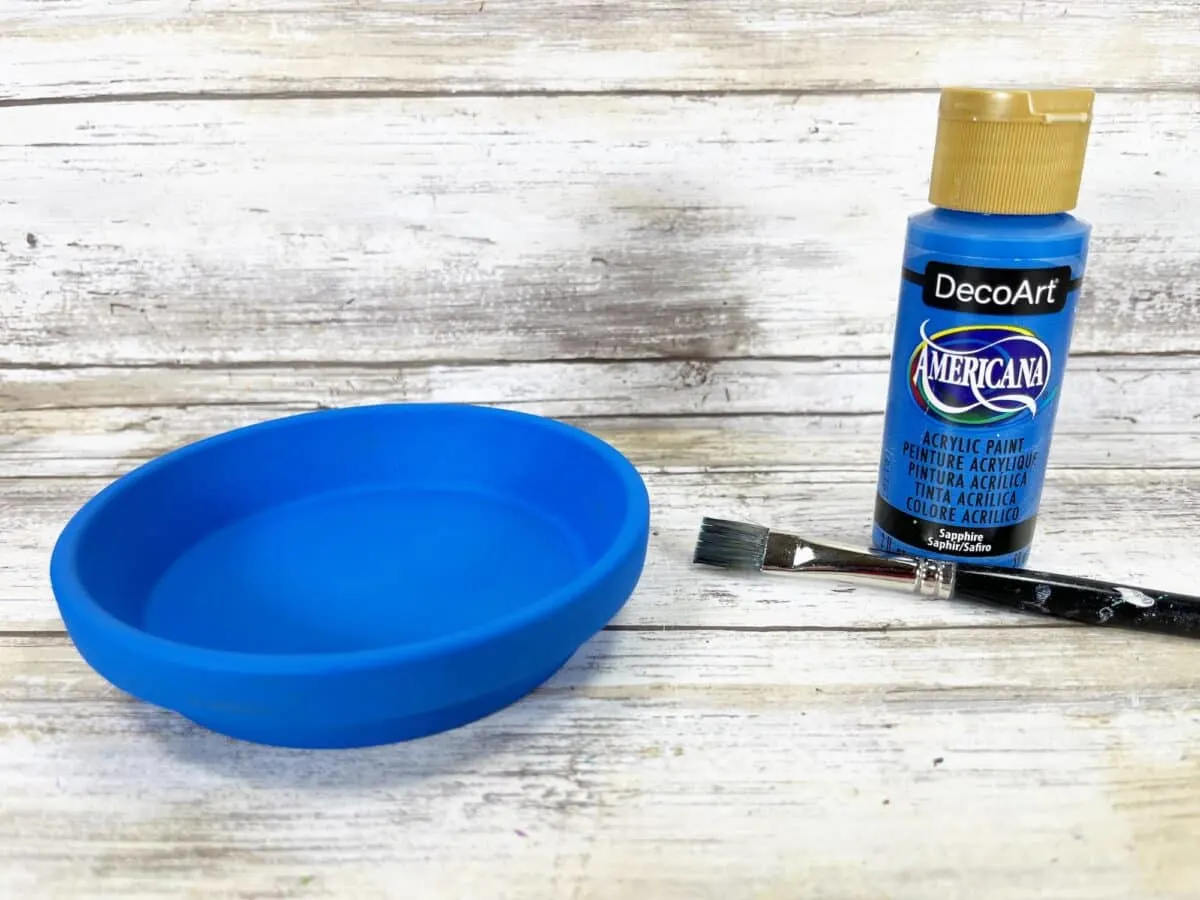 If needed, add a second layer of blue paint.
Step 3
Using a small flat paintbrush, paint vertical red stripes around the clay pot and on the inside at the top of the terra cotta pot.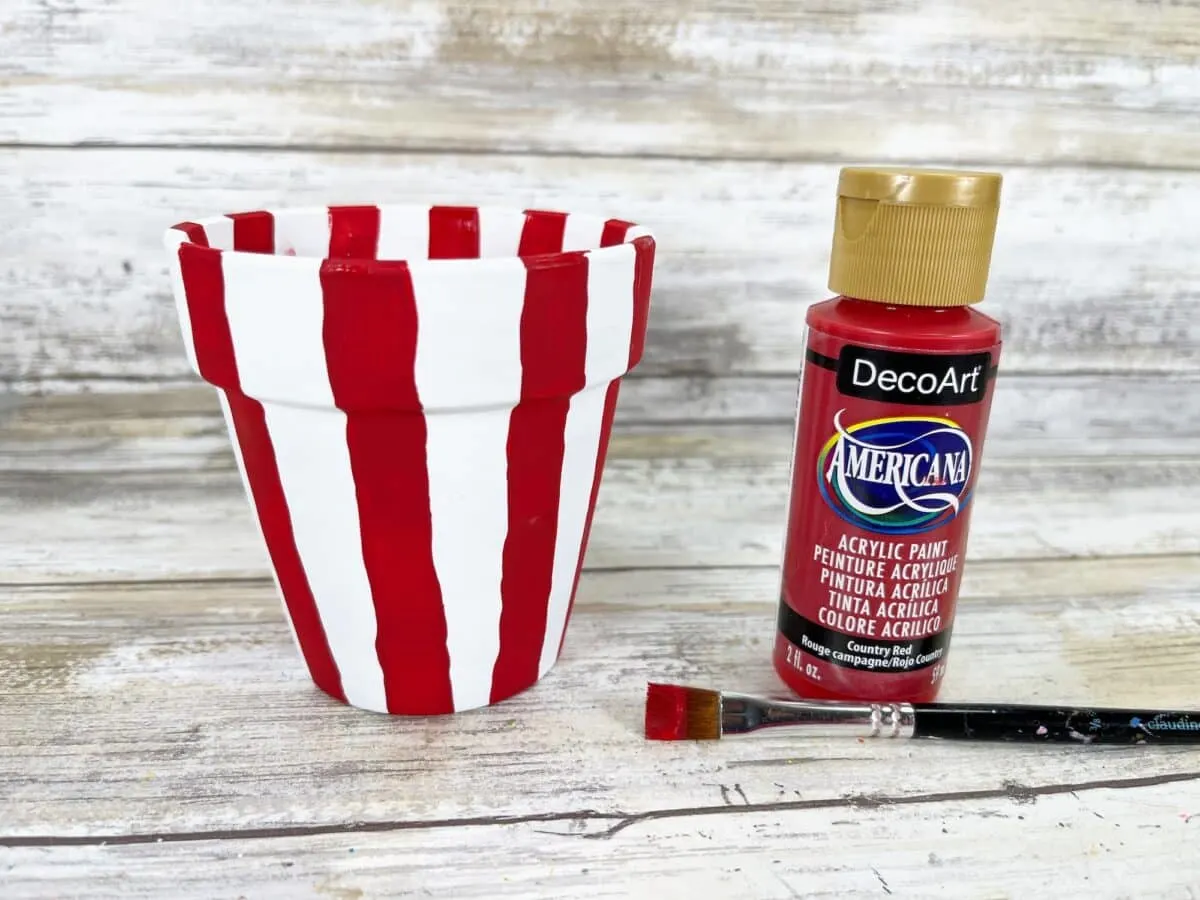 If needed, add a second layer of red paint on the stripes.
Next, paint a one-inch-wide blue horizontal stripe at the base of the clay pot.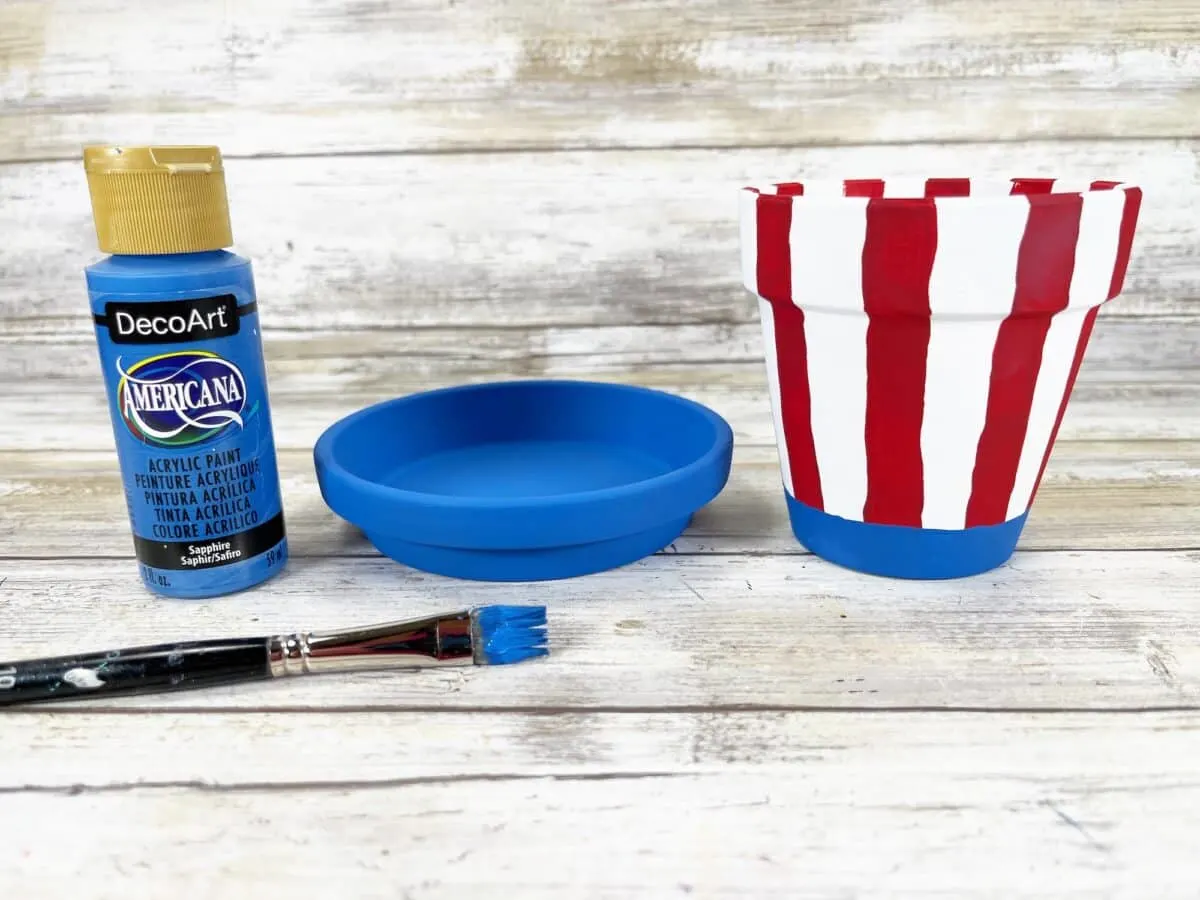 If needed, add a second layer of blue paint.
Step 4
Download, print and cut out the Uncle Sam Clay Pot pattern. Trace the star pattern onto the back of the silver glitter craft foam five times.
Cut out the stars.
Alternatively, you can use large star stickers.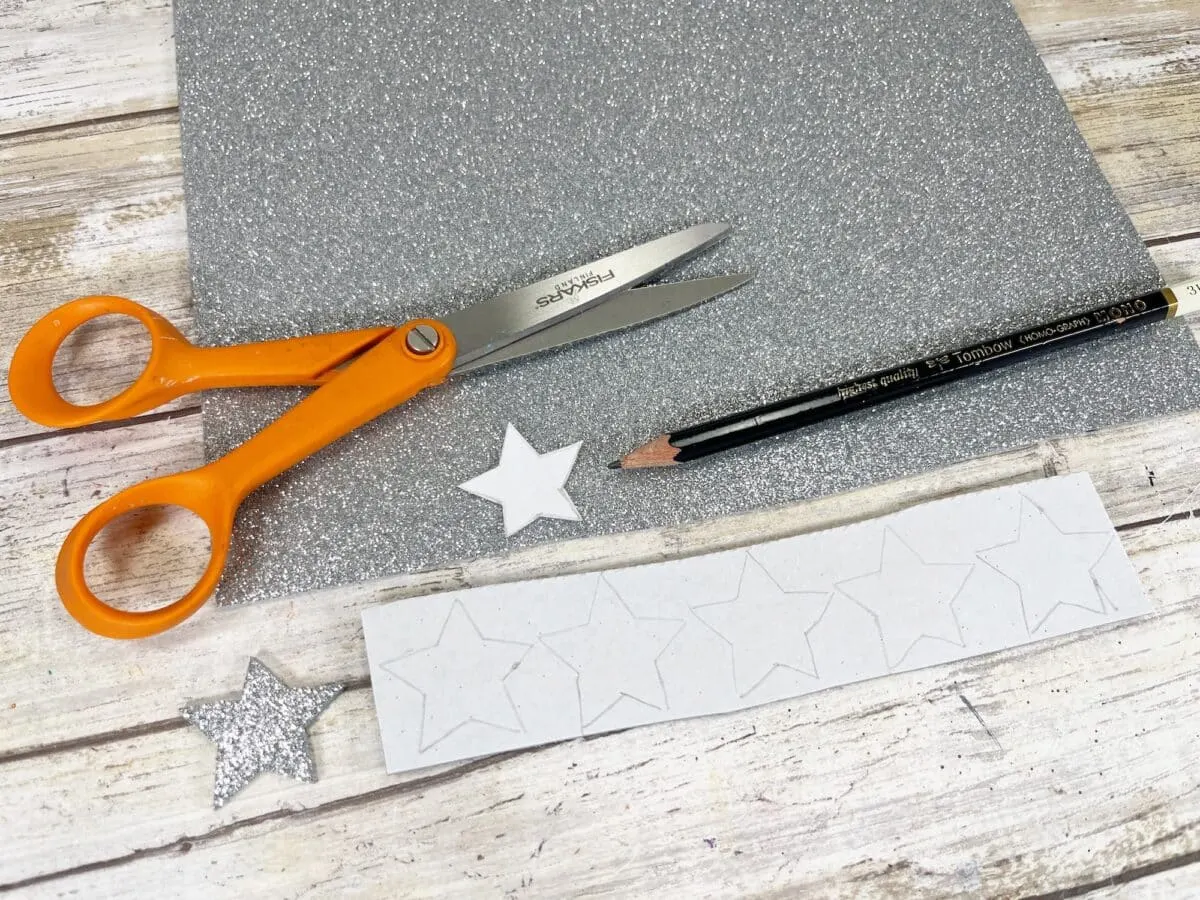 Step 5
Glue the silver glitter foam stars to the blue band of the clay pot Uncle Sam hat. Have the tips of the star points touching each other, or at least close to each other.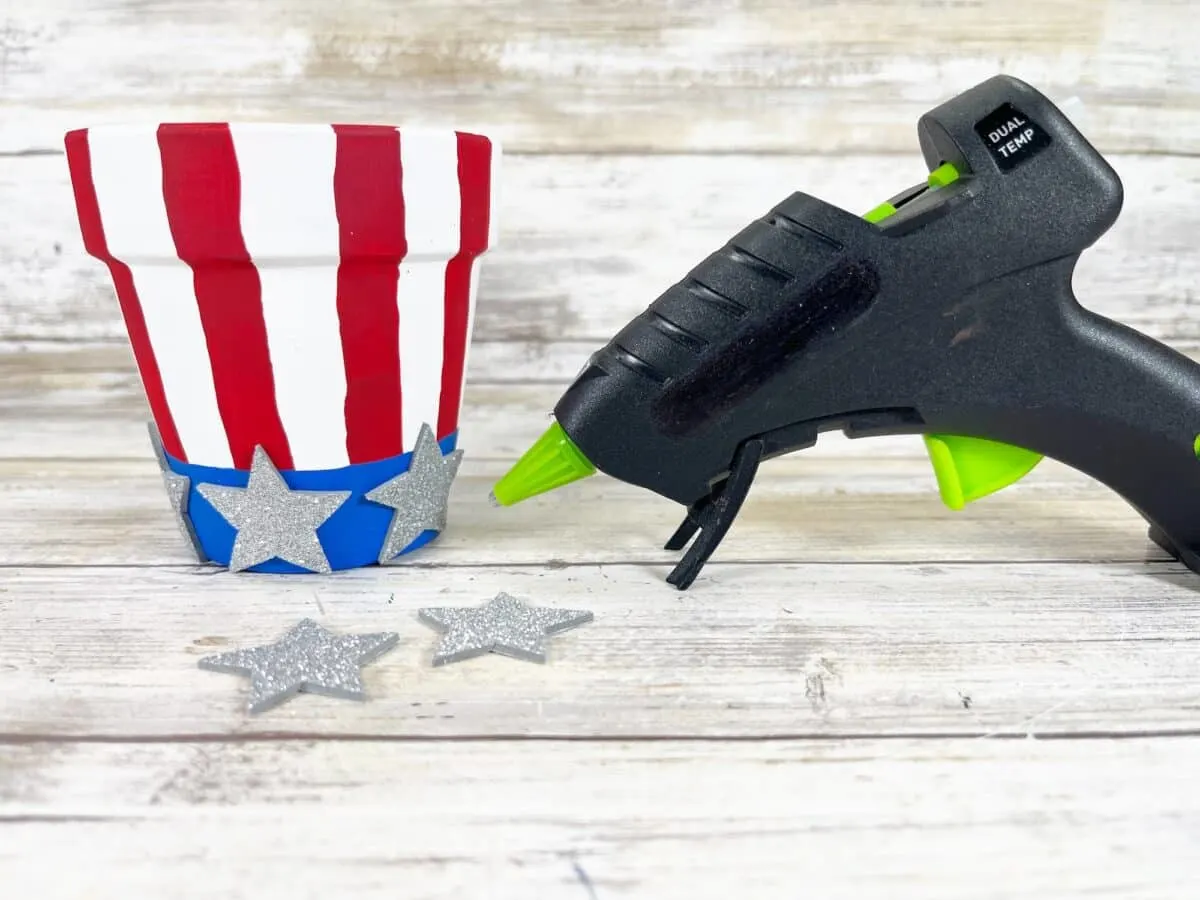 You can glue the Uncle Sam hat to the terra cotta saucer base if you would like. Or you can keep the two pieces separate.
Be sure to Pin This craft to save for later! You definitely will want to remember it for holiday decorating and parties!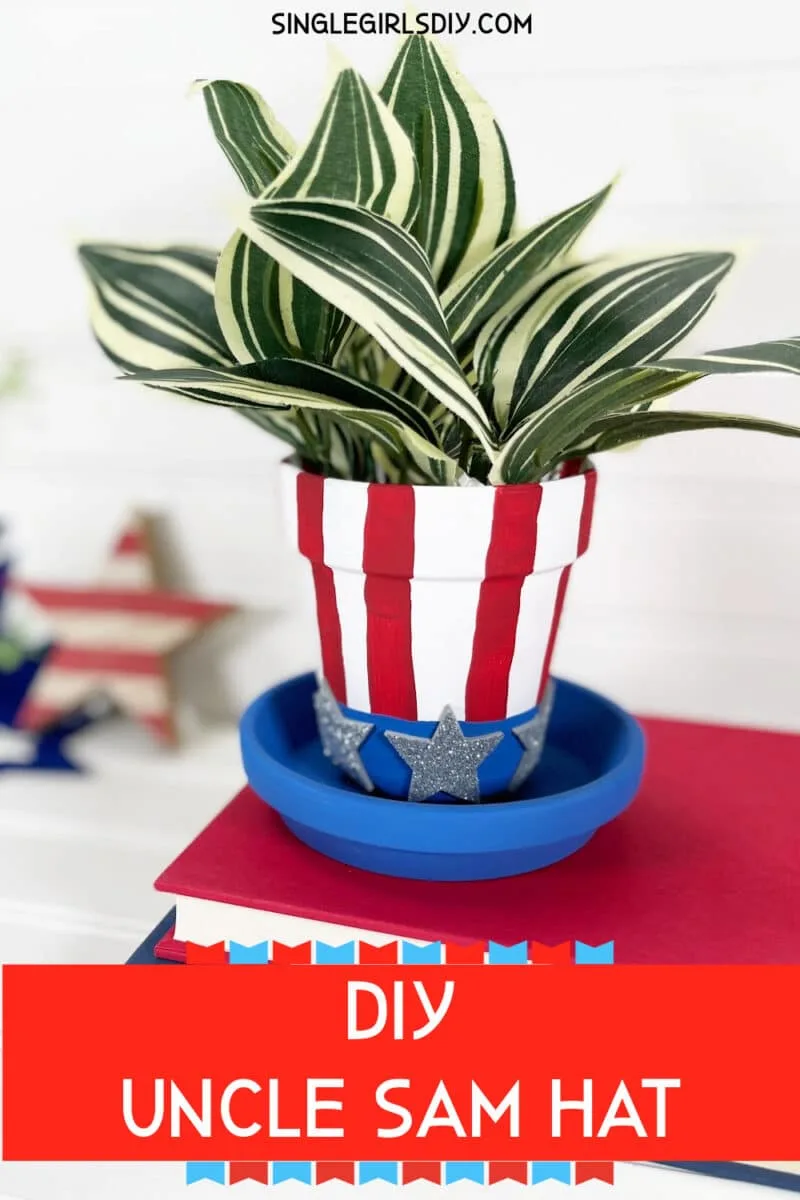 We have a lot of fun Fourth of July crafts! And most of them are Dollar Tree DIYs, including: