These miniature flags are a cute decoration for the Fourth of July or Memorial Day. We used Dollar store supplies to make these patriotic decorations in less than 30 minutes!
Use our free pattern to cut out the shapes and letters to make these mini pallet flags.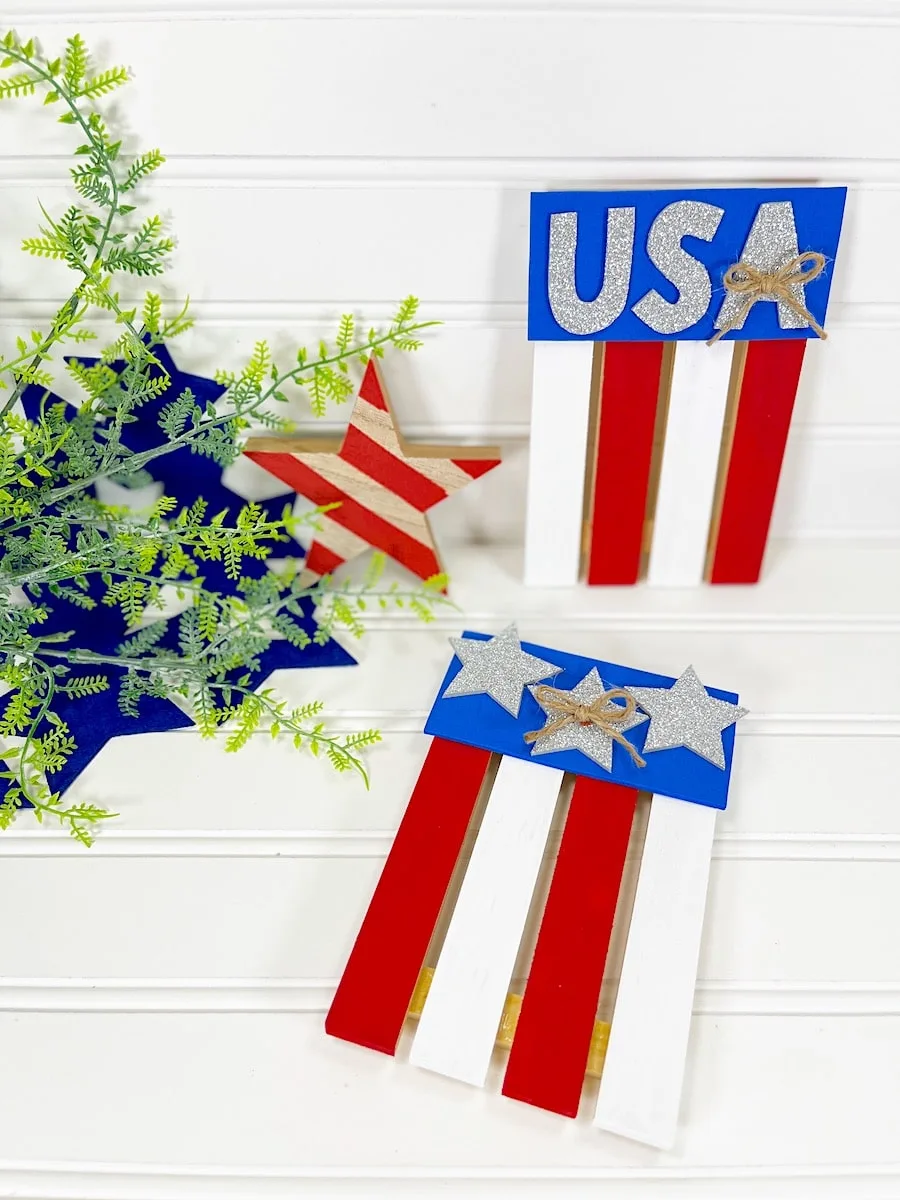 We used Dollar Tree supplies to make these mini pallet flags. Most of the craft materials were also used to make several of our other 4th of July crafts, including:
You can easily make several patriotic crafts with the same supplies.
DIY Mini Pallet Flag
Materials
2 Mini Wooden Pallets (Dollar Tree)
Craft Foam (Blue and Silver Glitter)
Twine or Ribbon
Acrylic Craft Paint (Red and White)
Glue Gun and Glue Sticks or Craft Glue
Scissors
Paintbrush
Mini Pallet Flag Patterns
Helpful Tip: Instead of craft foam you could use cardstock, Instead.
Instructions
Step 1
Paint the first and third slats of the mini wooden pallets with white acrylic craft paint. Set aside to dry, and apply a second coat, if needed.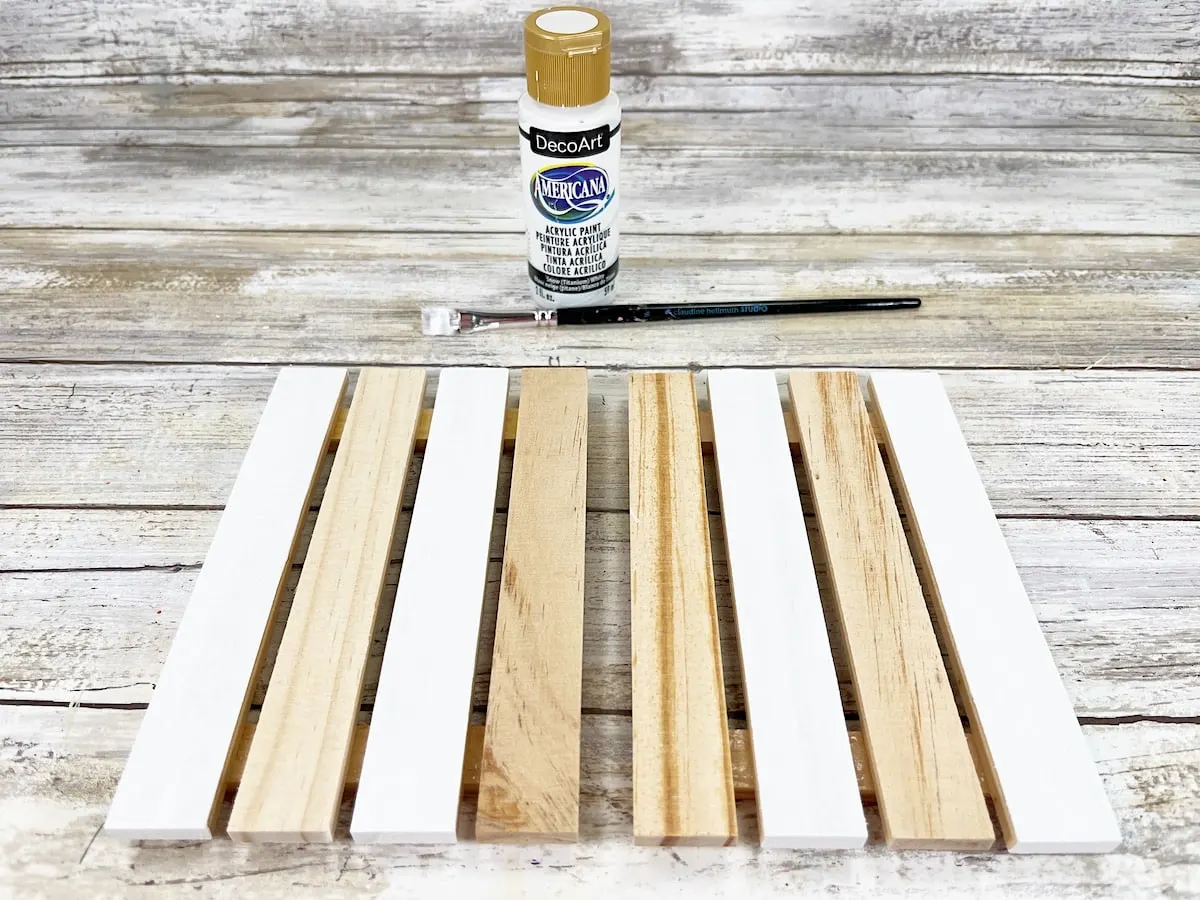 Step 2
Paint the second and fourth remaining slats of the mini pallets with red paint. Set aside to dry and apply a second coat, if needed.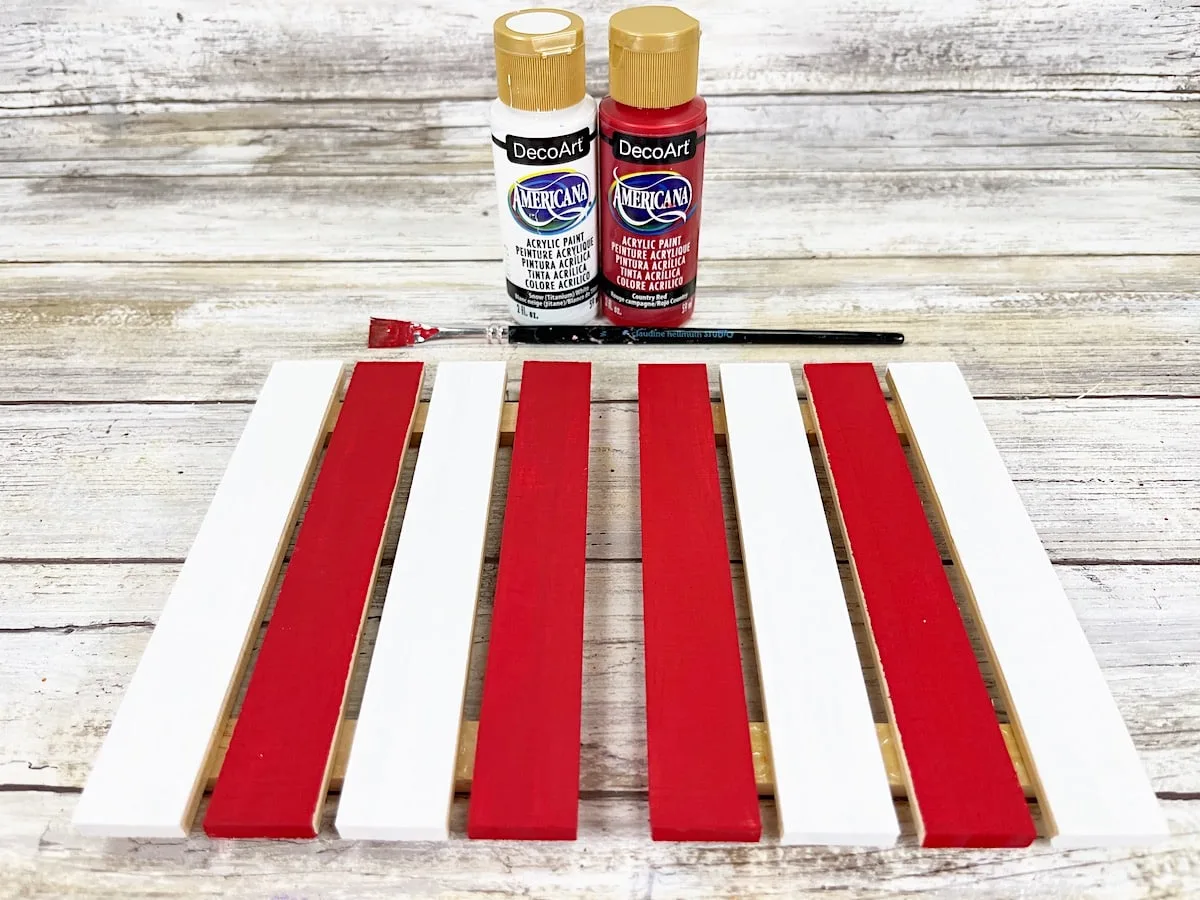 Step 3
Download and print the Mini Pallet Flag Pattern and cut out the patterns.
Trace the rectangle onto blue craft foam twice. Cut out both rectangles with scissors.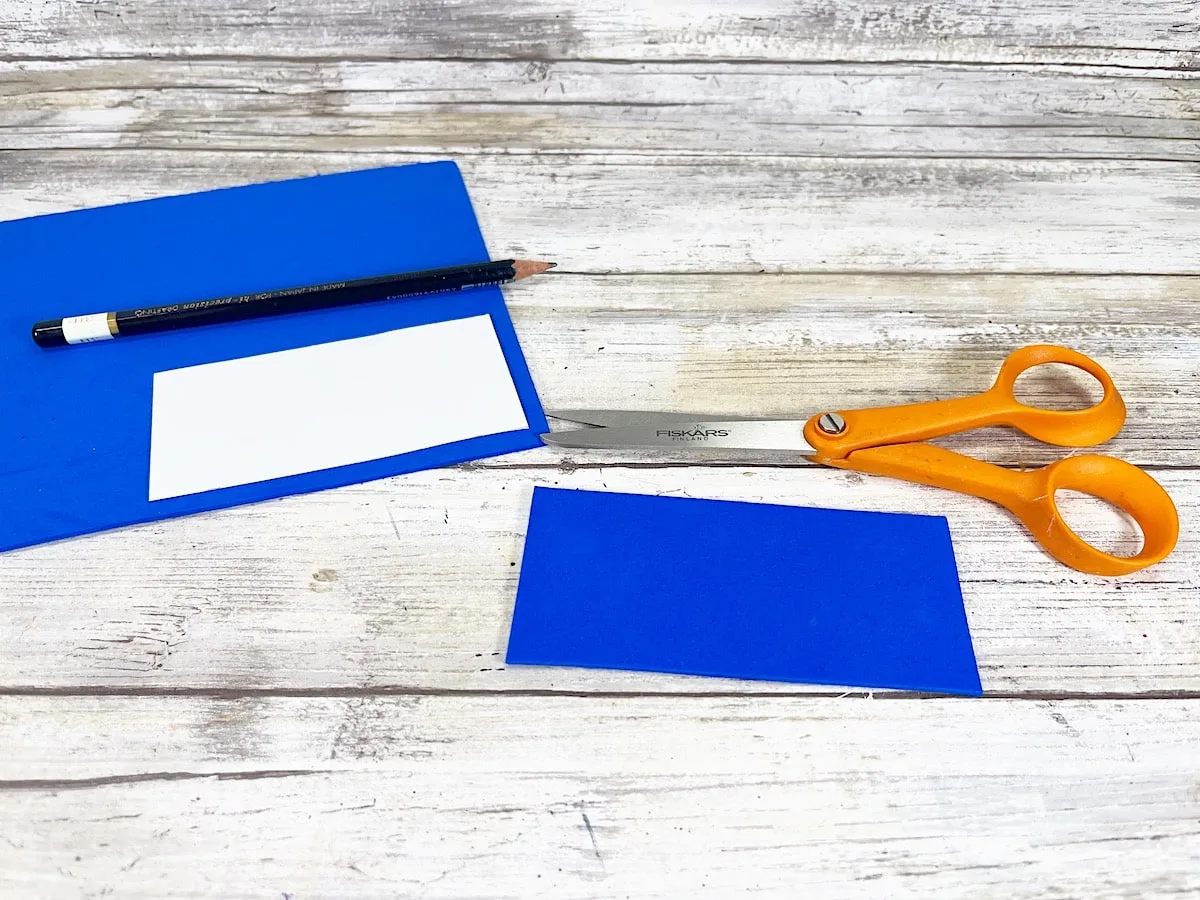 You could also use blue felt or cardstock for this project.
Step 4
Trace the star pattern three times on the back of silver glitter craft foam. Trace the USA letters onto the back of silver glitter craft foam.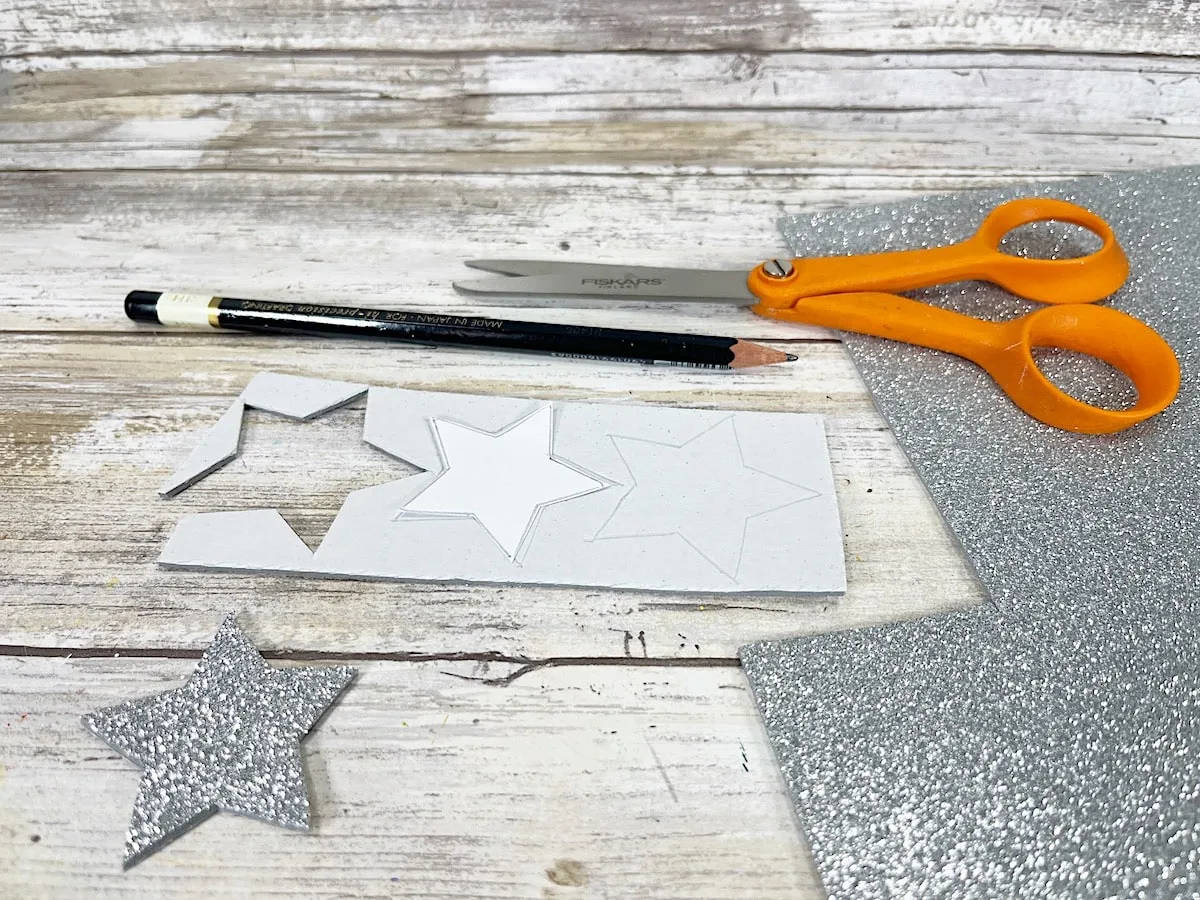 Cut out all of the shapes and letters.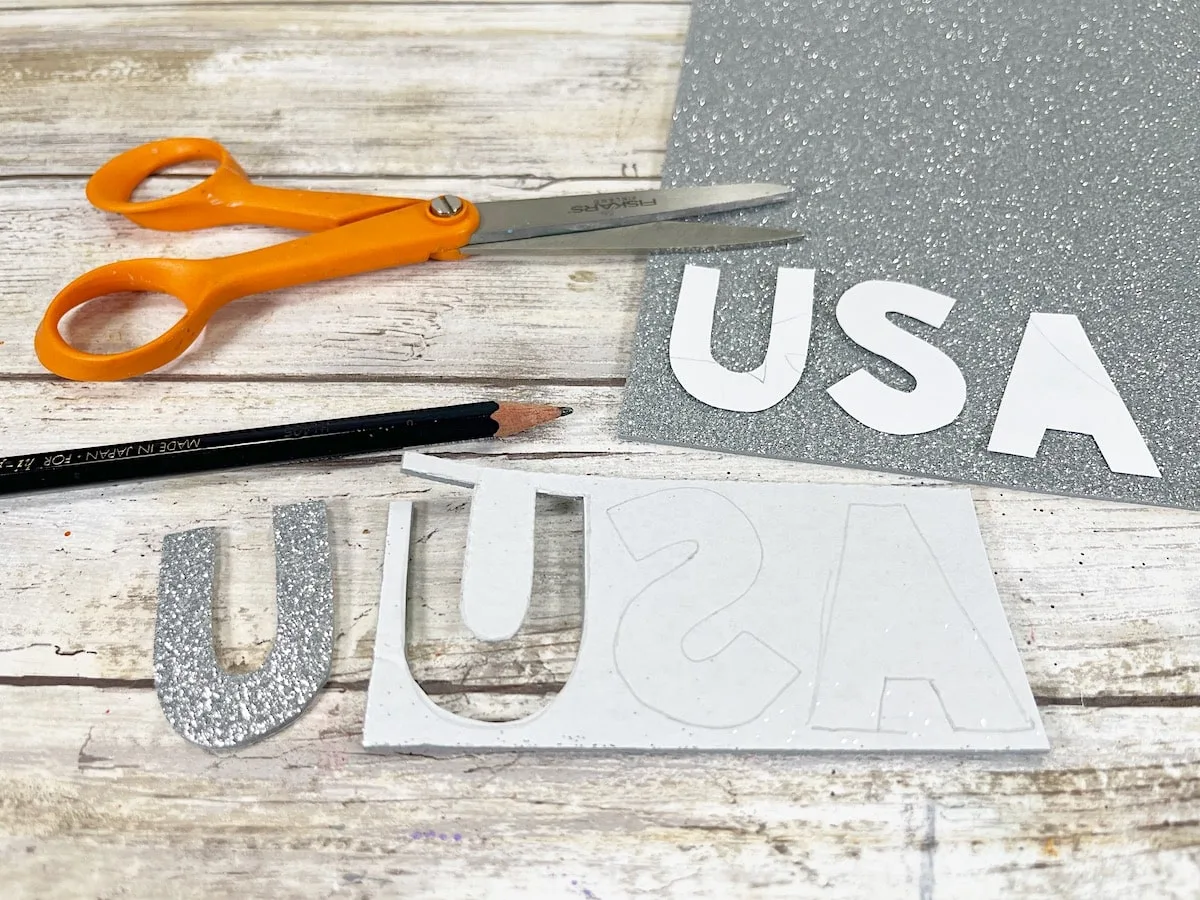 Step 5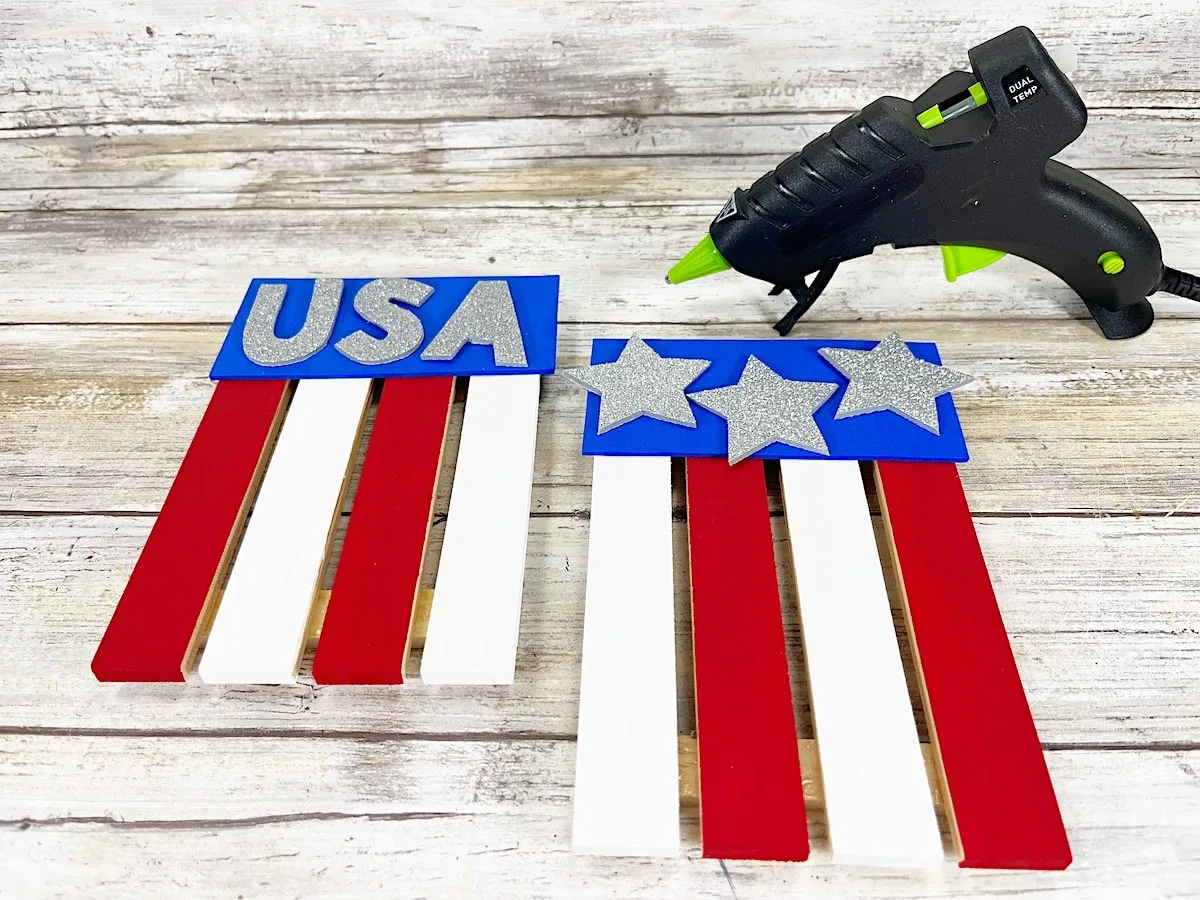 Glue the blue rectangles to the ends of the pallets.
Glue the three stars on top of the blue rectangle on one flag and the USA letters on the other.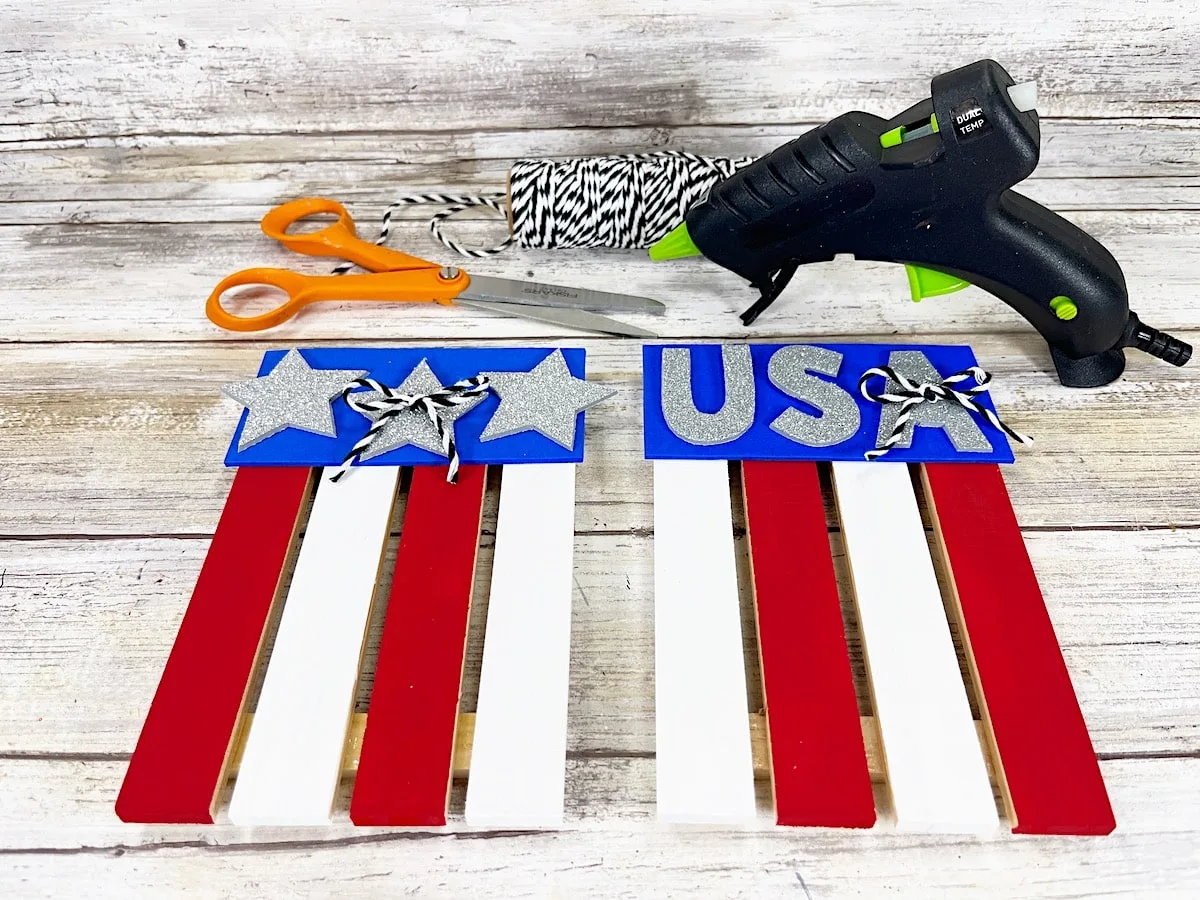 Tie twine or ribbon into two small bows. Glue them to the star and the letter "A."
If you would like to hang the flags, you can create a hanger with the twine or ribbon by tieing the twine or ribbon the to back of each flag on the sides.
Want more patriotic DIYs? Check out these Fourth of July crafts: