A pair of Dollar Store foam dice, some craft paint, and ribbon transforms this kid's play toy into stylish farmhouse Pumpkins.
They are the perfect addition to your Fall home décor or Autumn tiered tray!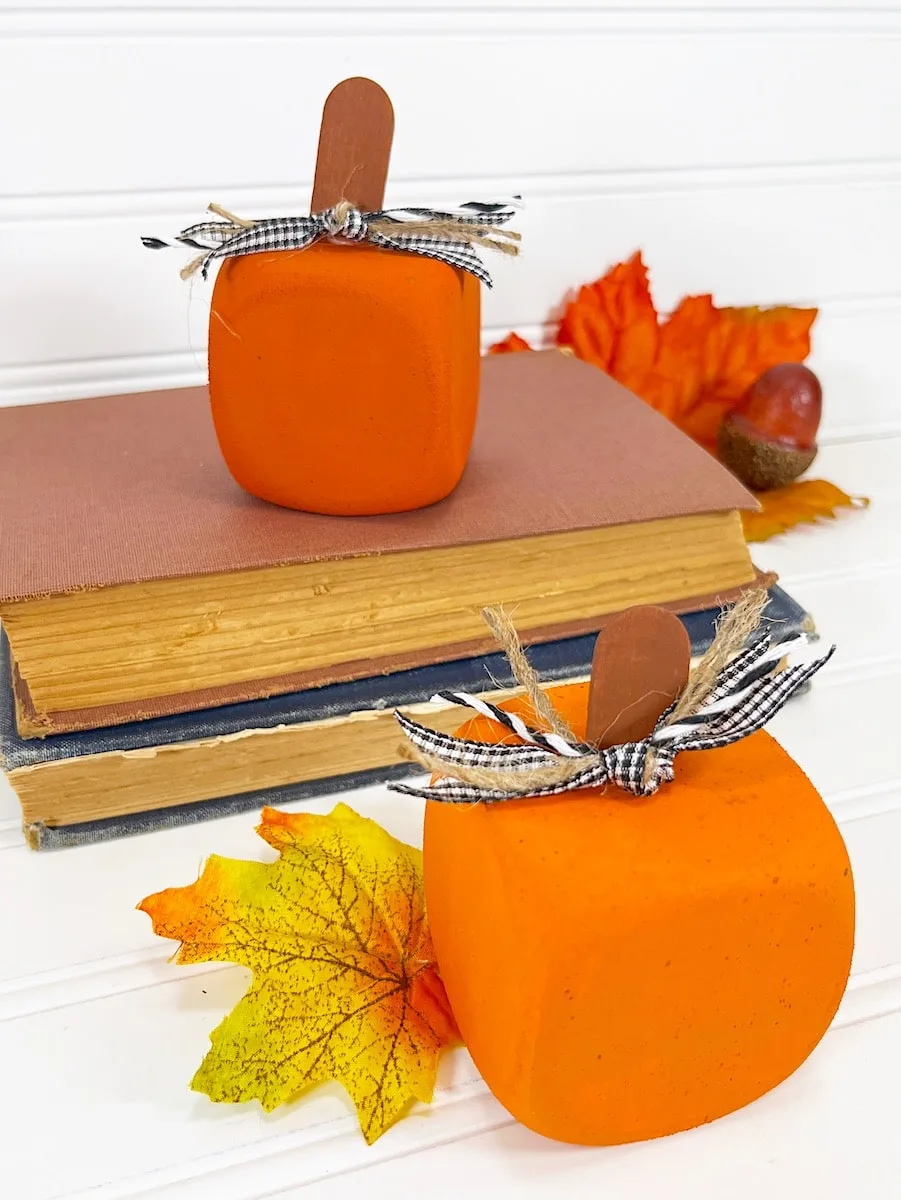 You might also like these unusual and fun DIY pumpkin crafts:
Dollar Tree DIY Foam Dice Pumpkins
This tutorial makes two small pumpkins.
Materials
One Pair of Foam Dice (Dollar Tree)
Acrylic Craft Paint (I used DecoArt Americana in Bright Orange, Burnt Orange and Dark Brown)
Ribbon and Twine Scraps (approximately 1 foot long)
Jumbo Craft Stick
Glue Gun and Glue Sticks or Craft Glue
Paintbrush
Scissors
Ruler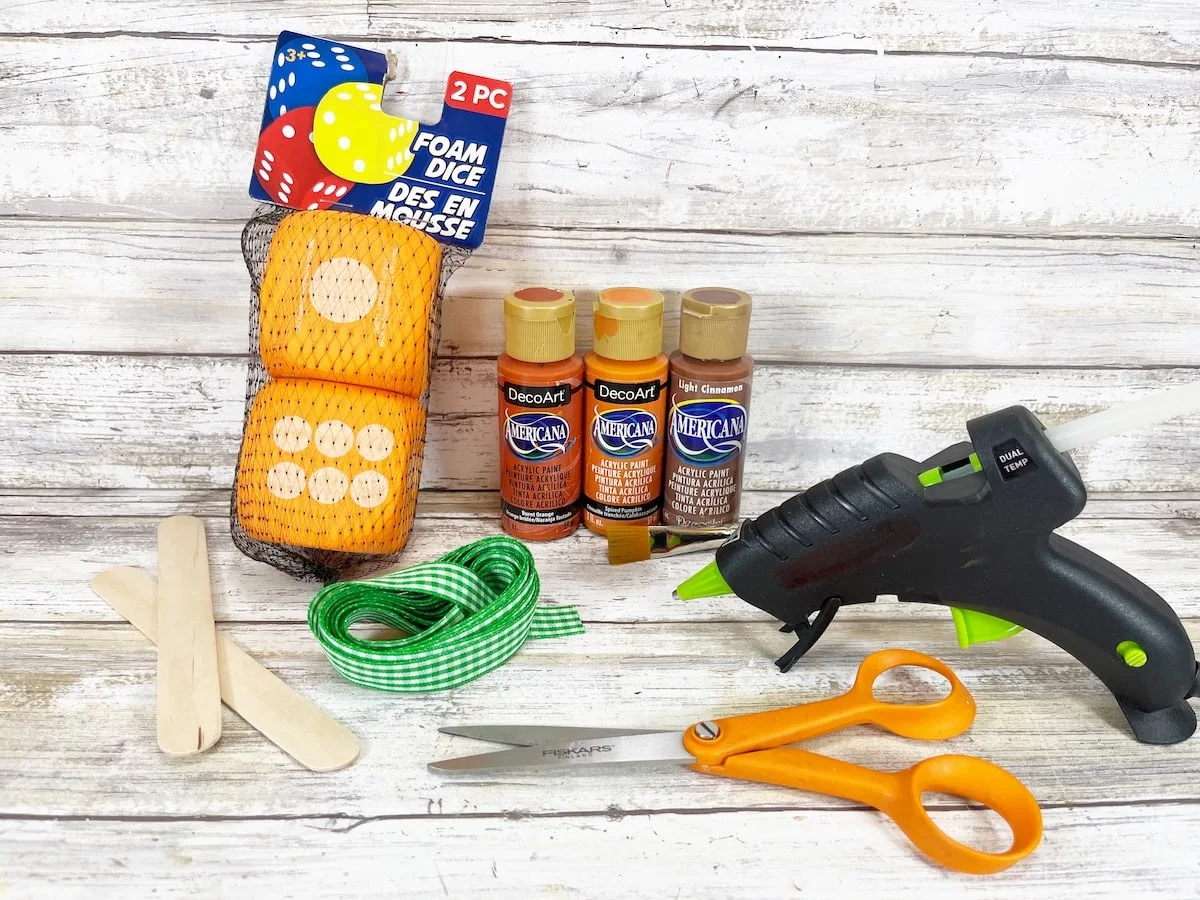 Instructions
Step 1
Paint the foam dice with acrylic craft paint. We painted one dice bright orange and the other one with burnt orange acrylic craft paint.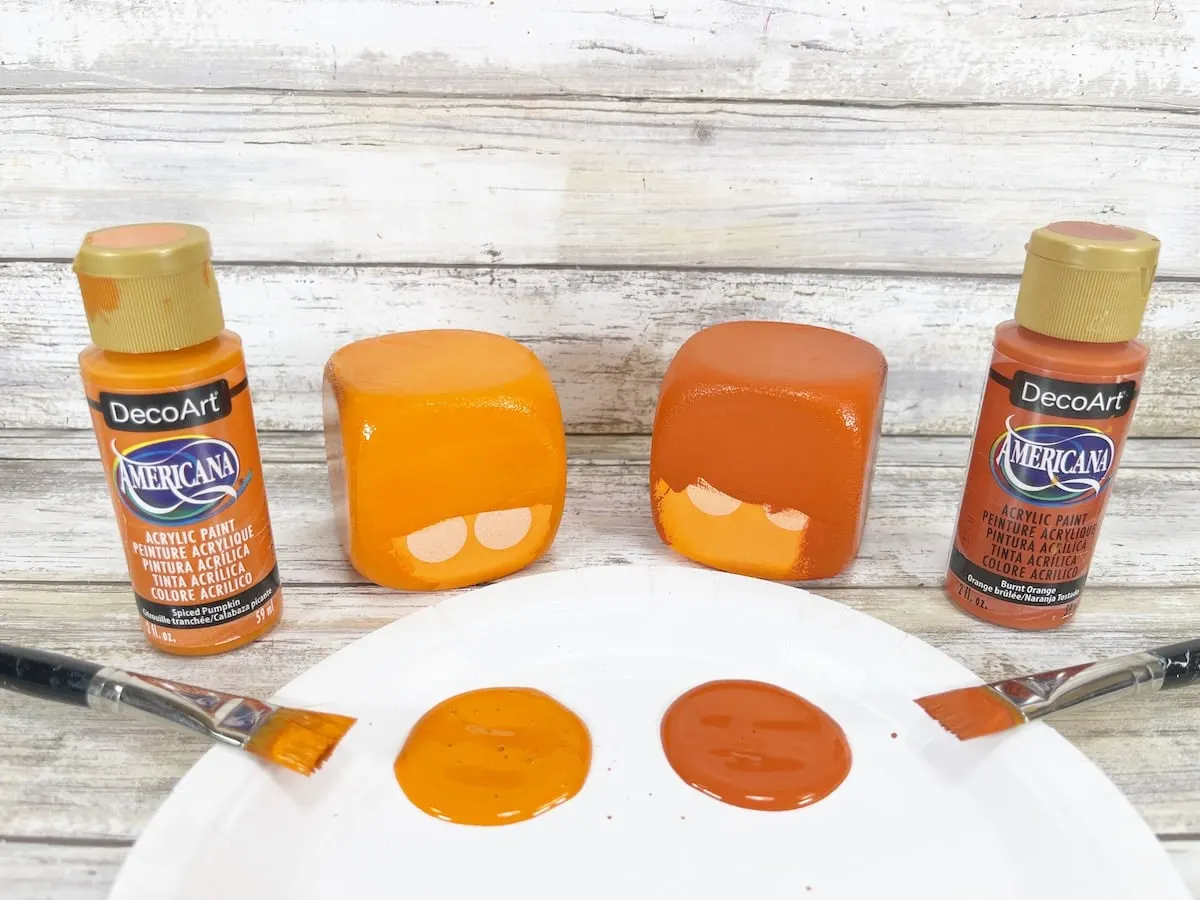 Allow to dry completely.
We needed two coats of paint to cover the white dots on the dice.
Step 2
Measure a jumbo craft stick to 1 ¾" and 2 ½" sections at the ends. Cut with scissors, leaving the rounded ends intact.
Paint the craft stick stems with dark brown acrylic craft paint.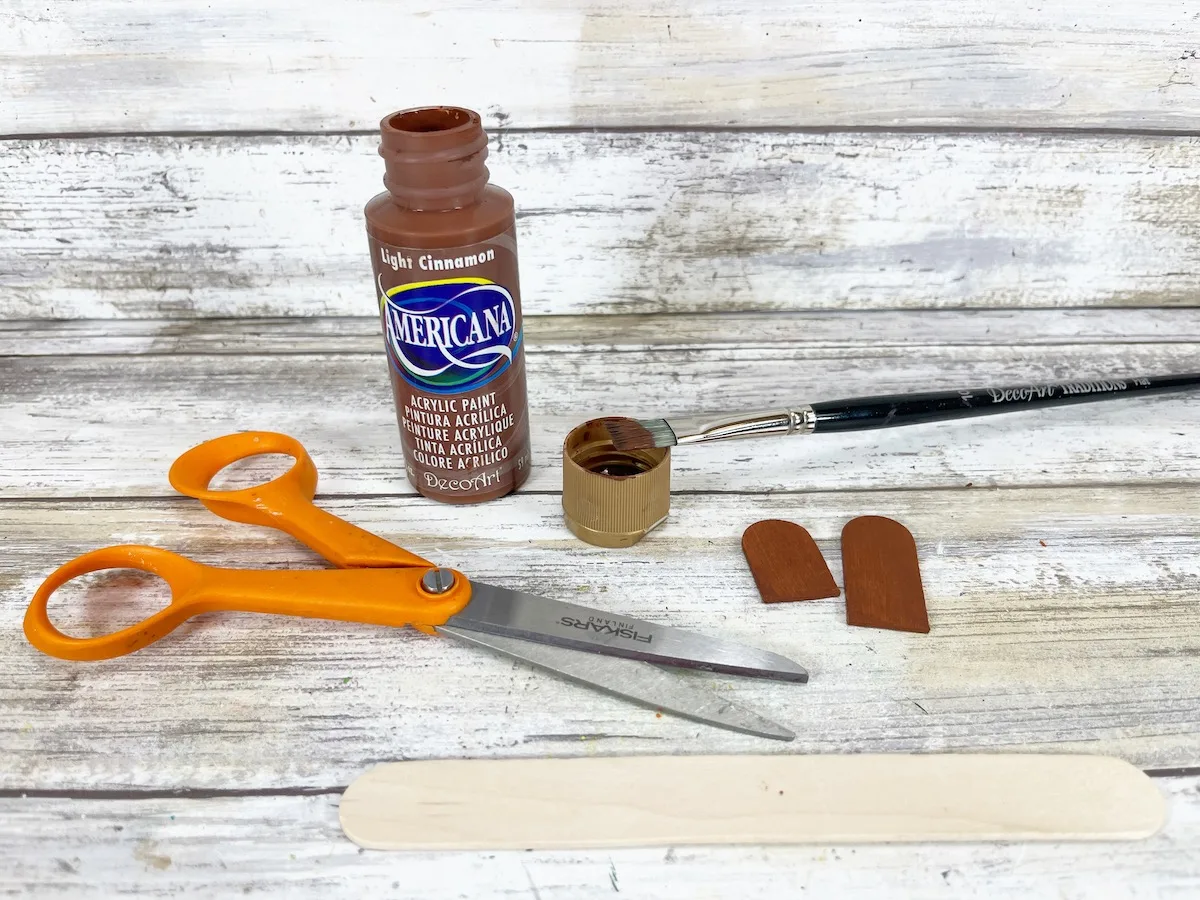 Allow to dry completely. If needed, add a second coat of brown paint.
Step 3
Apply a thin line of hot glue along the bottom cut edge of the craft stick stem. Attach the stem to the top center of the foam dice pumpkin. Push down gently into the foam until the hot glue cools and dries.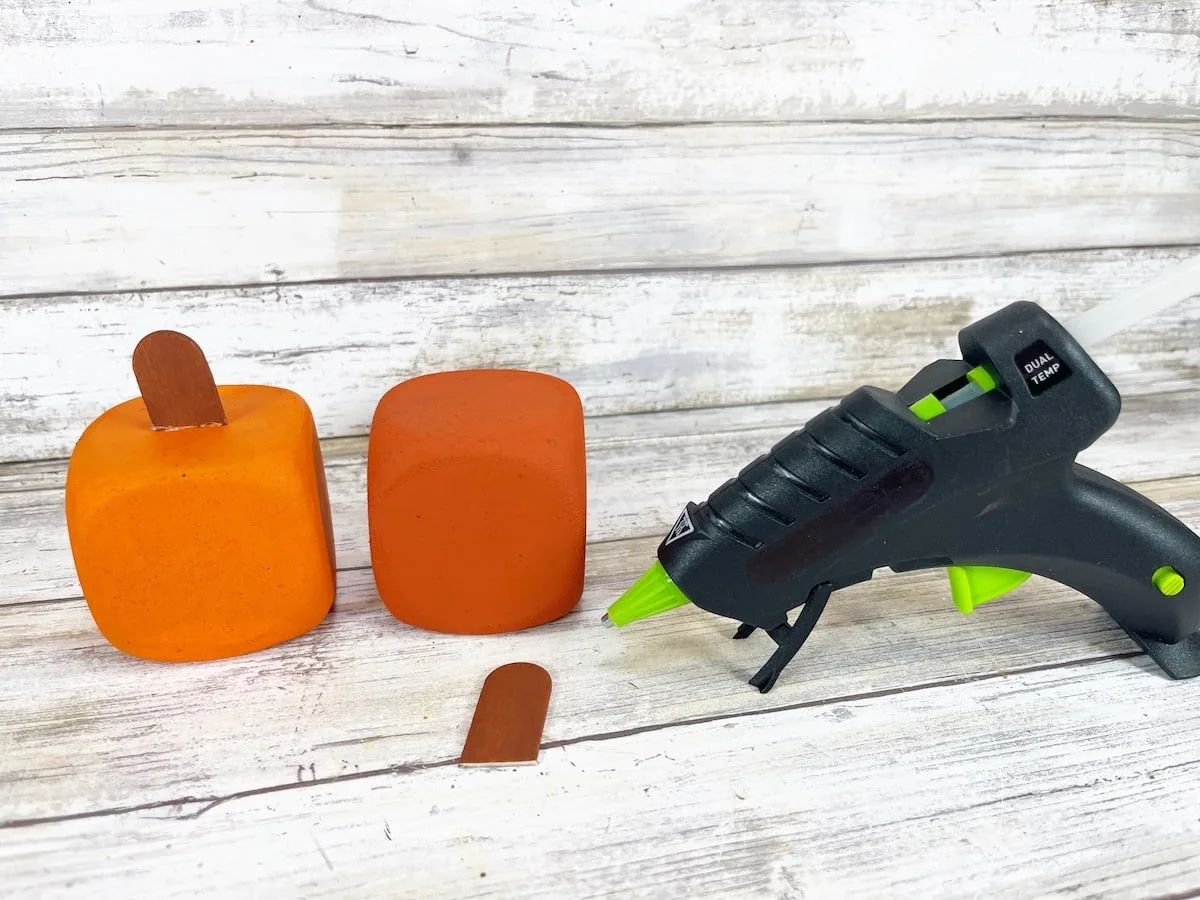 If you want to use craft glue instead, you will need to hold the stem on the dice until it dries.
Step 4
Gather the ribbons and twine together. Cut two 6" lengths of ribbons and twine.
Gently tie the ribbons together in a knot around the craft stick stem. Trim off long ends and cut notches into the the ends of the ribbon if desired.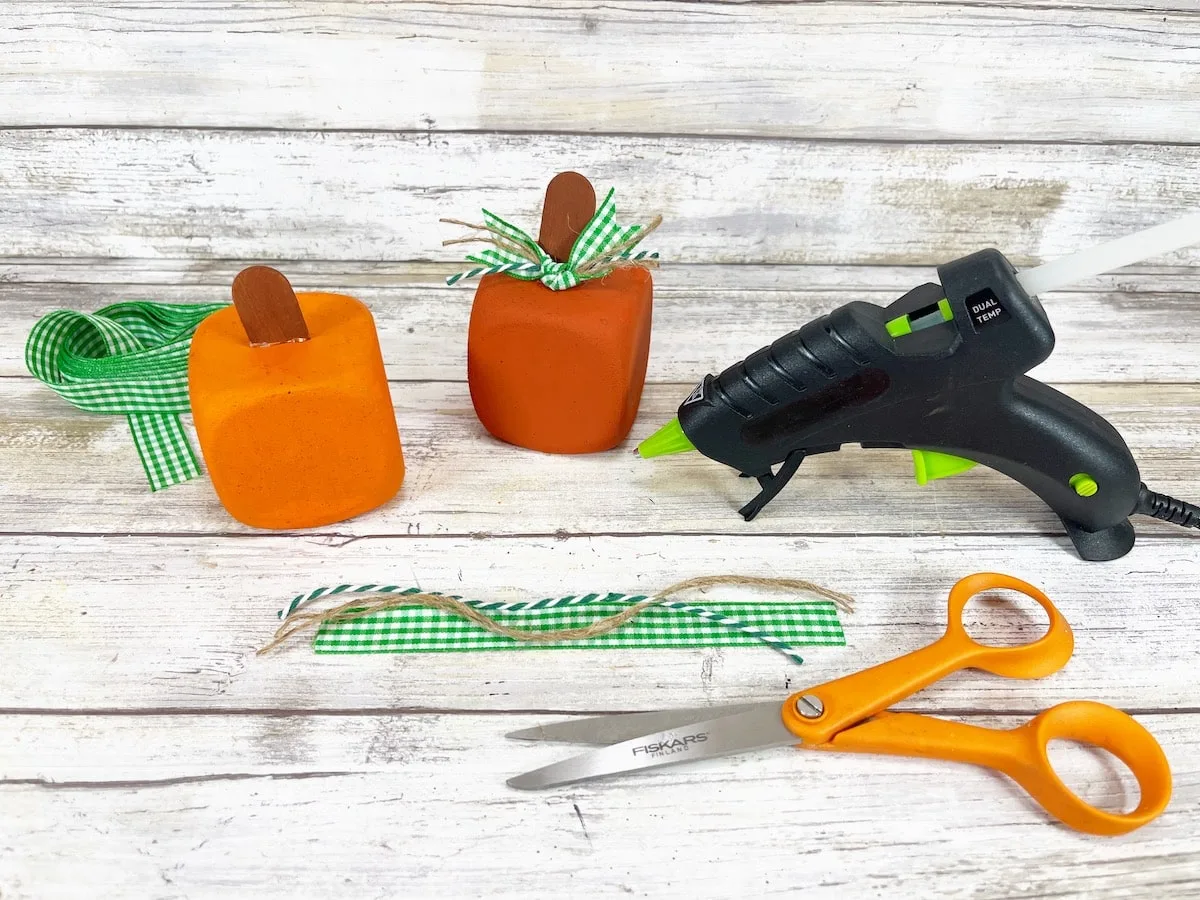 Alternatively, you could tie a knot in the ribbon section and hot glue it to the pumpkin stem. Or tie the ribbons in a bow and glue to the stem.
Be sure to Pin This idea to save for later!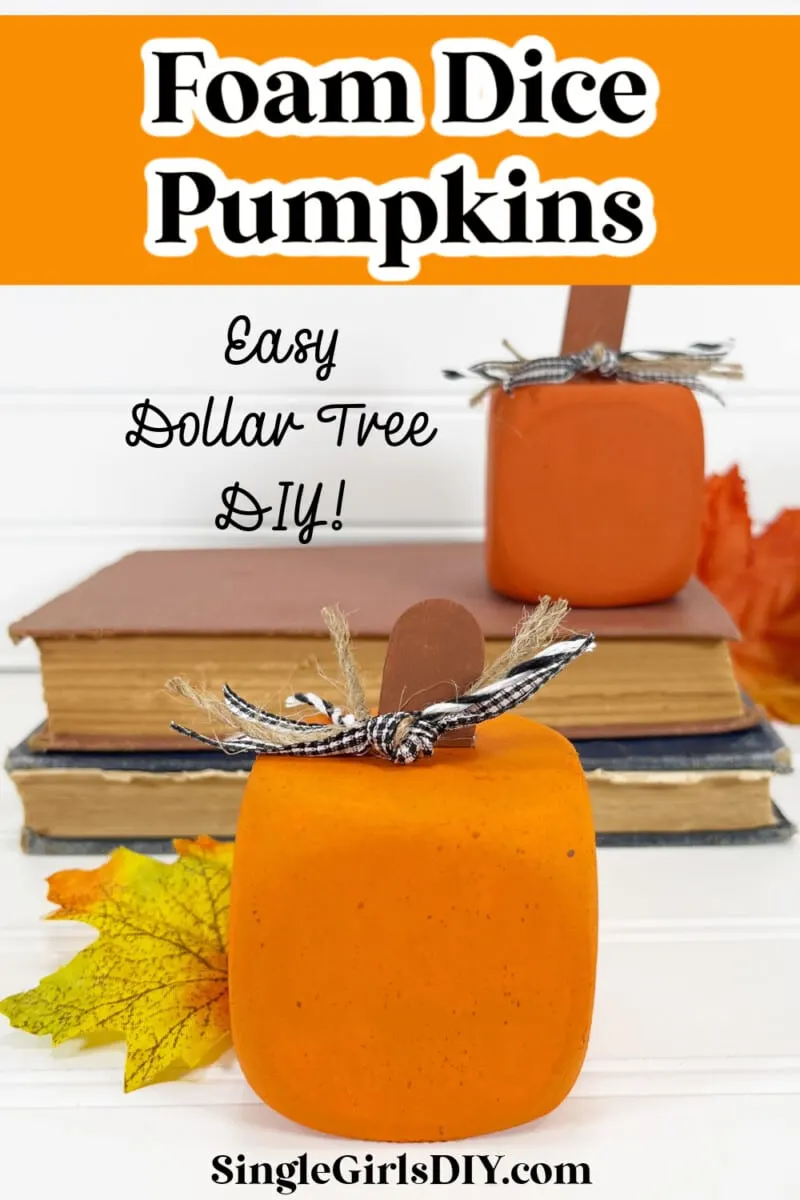 We love turning Dollar Tree items into unique DIYs! Be sure to see all of our Dollar Tree crafts!