If you are looking for a unique and fun way to dye Easter eggs with materials you already have at home, then this easy method is perfect for you!
Here are the 5 simple steps for how to tie dye Easter eggs. This egg dyeing technique that doesn't use vinegar might just become your favorite way to color hard boiled eggs.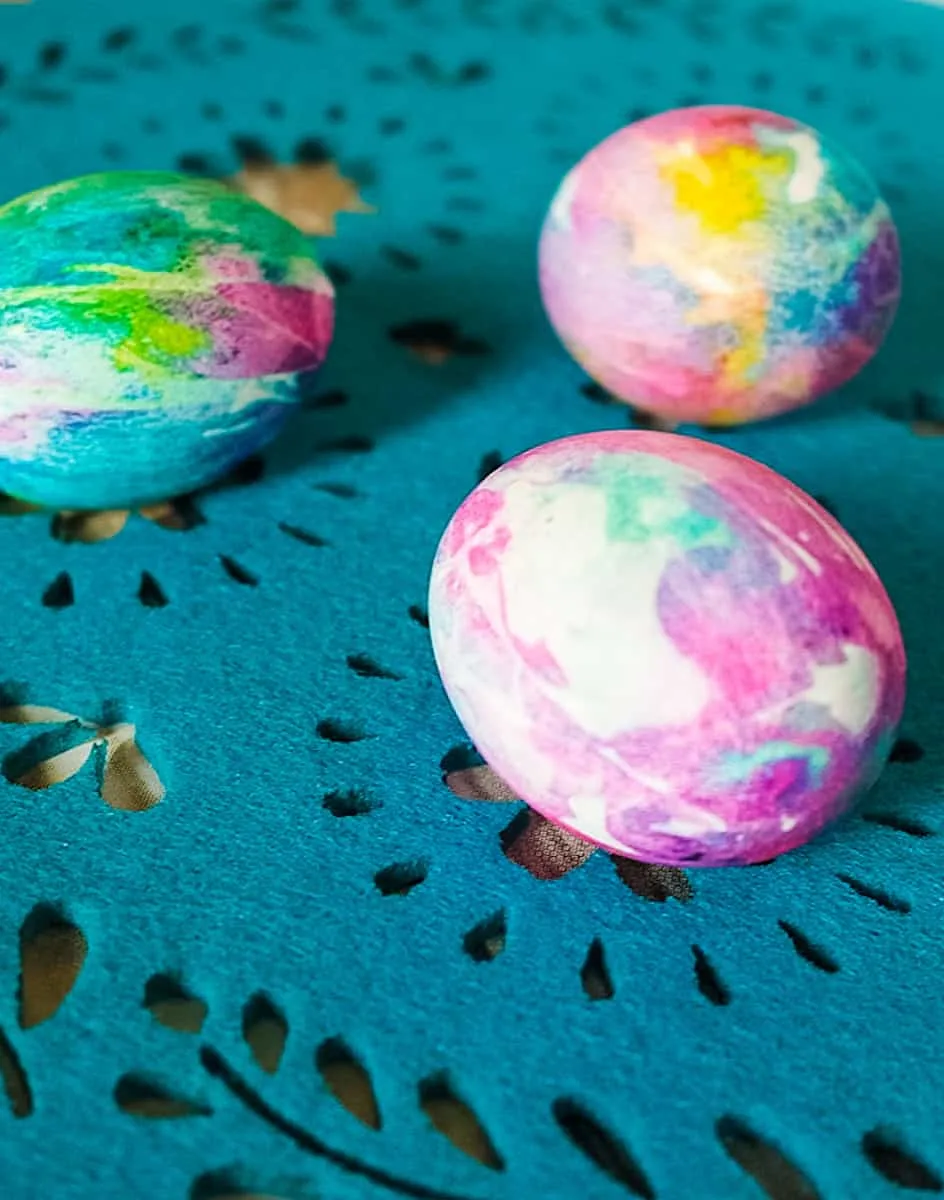 We have more fun ways to decorate Easter eggs, including:
How to Tie Dye Easter Eggs with Food Coloring
Supplies
White hard-boiled eggs, dry and cooled completely
Food coloring
Coffee filters
Twist ties
Water spray bottle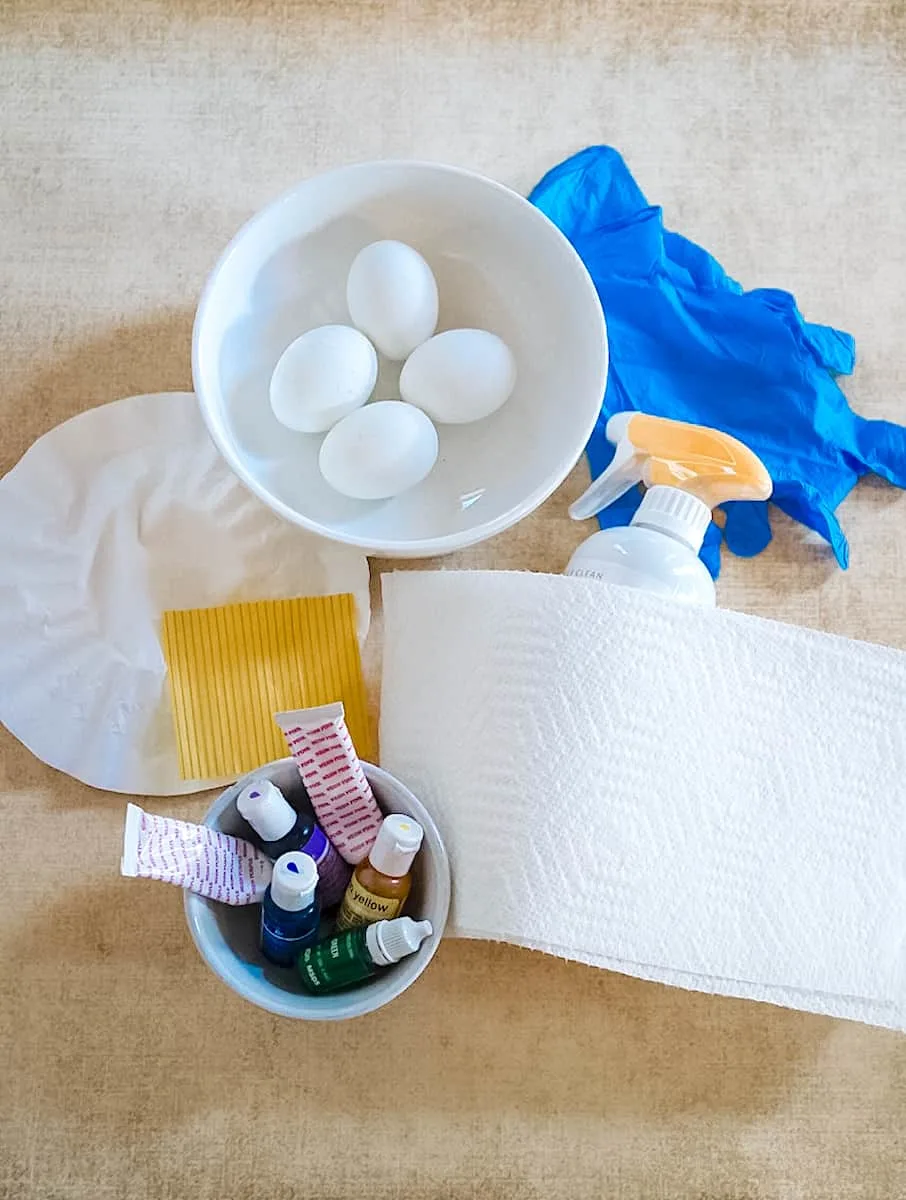 Instructions
Step 1
Wrap each egg in a coffee filter and twist-tie it to close.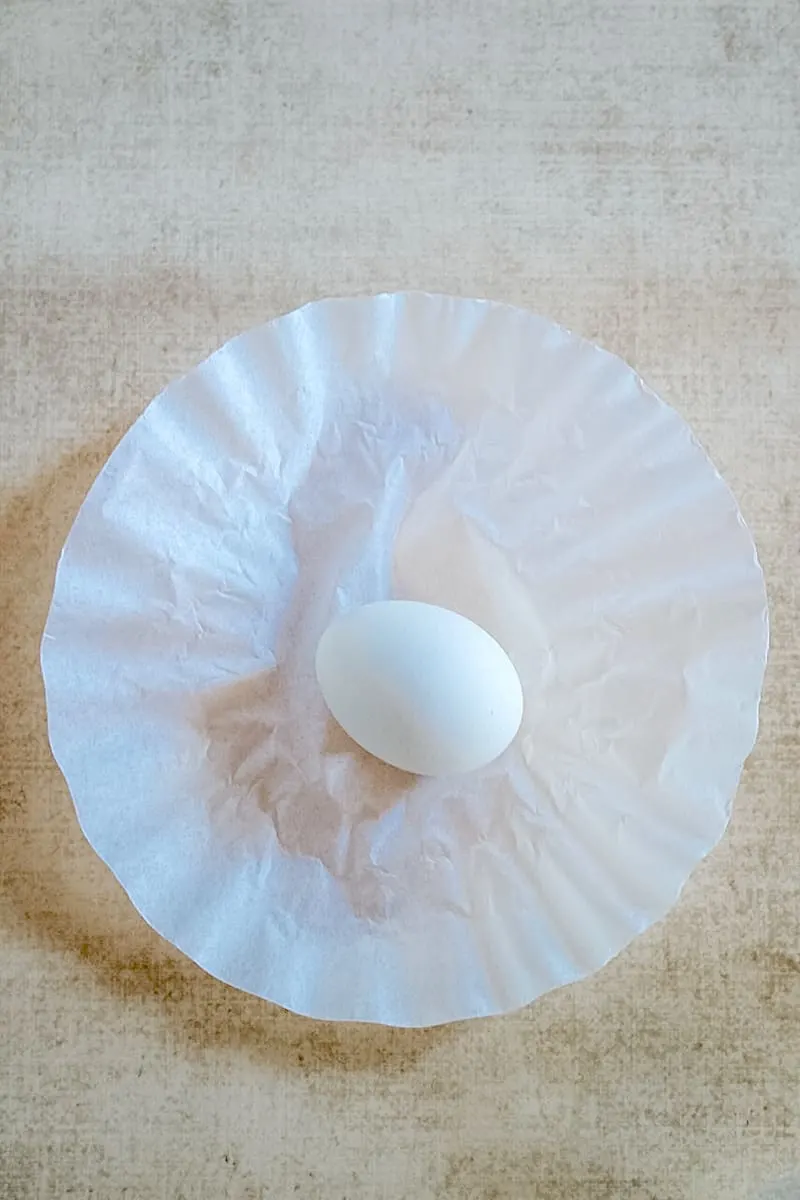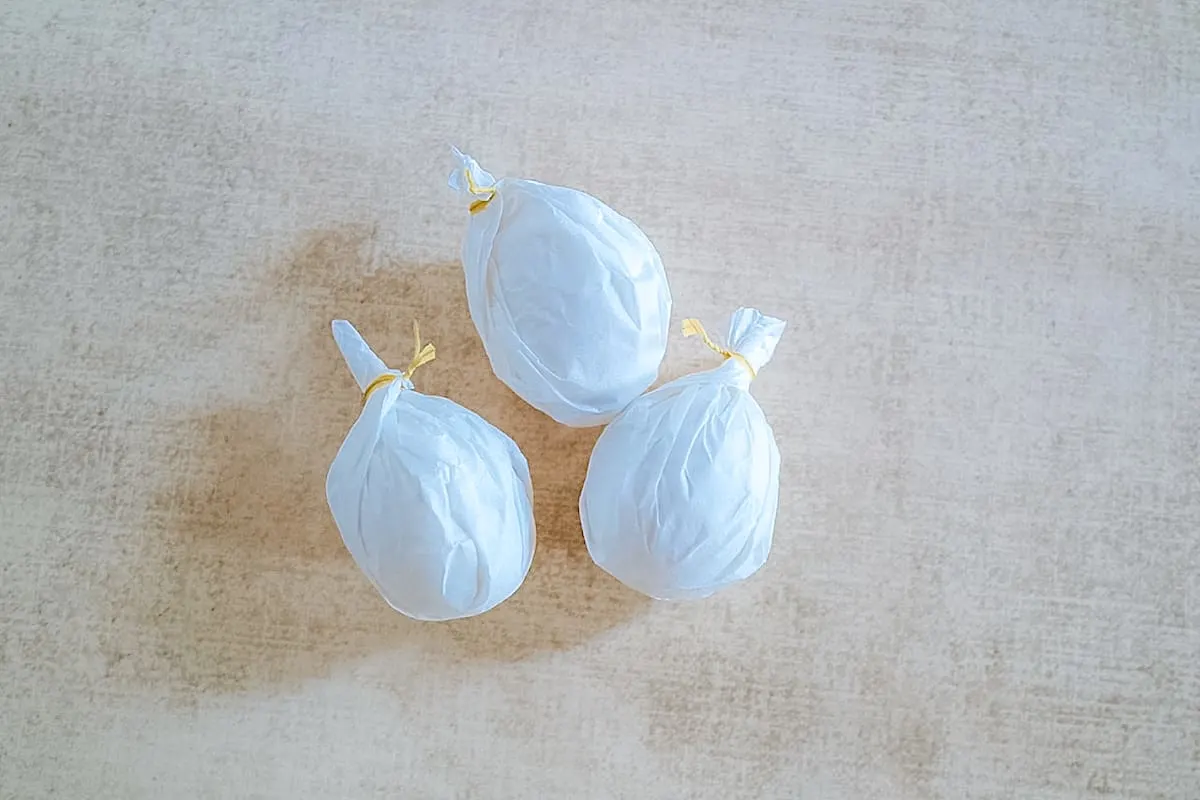 Step 2
Place drops of food coloring directly on the coffee filters. Be sure to leave some white spaces as well. Put as many or as few drops on as you would like. You can use all one color or different colors.
I used gloves so that the food dye wouldn't stain my fingers!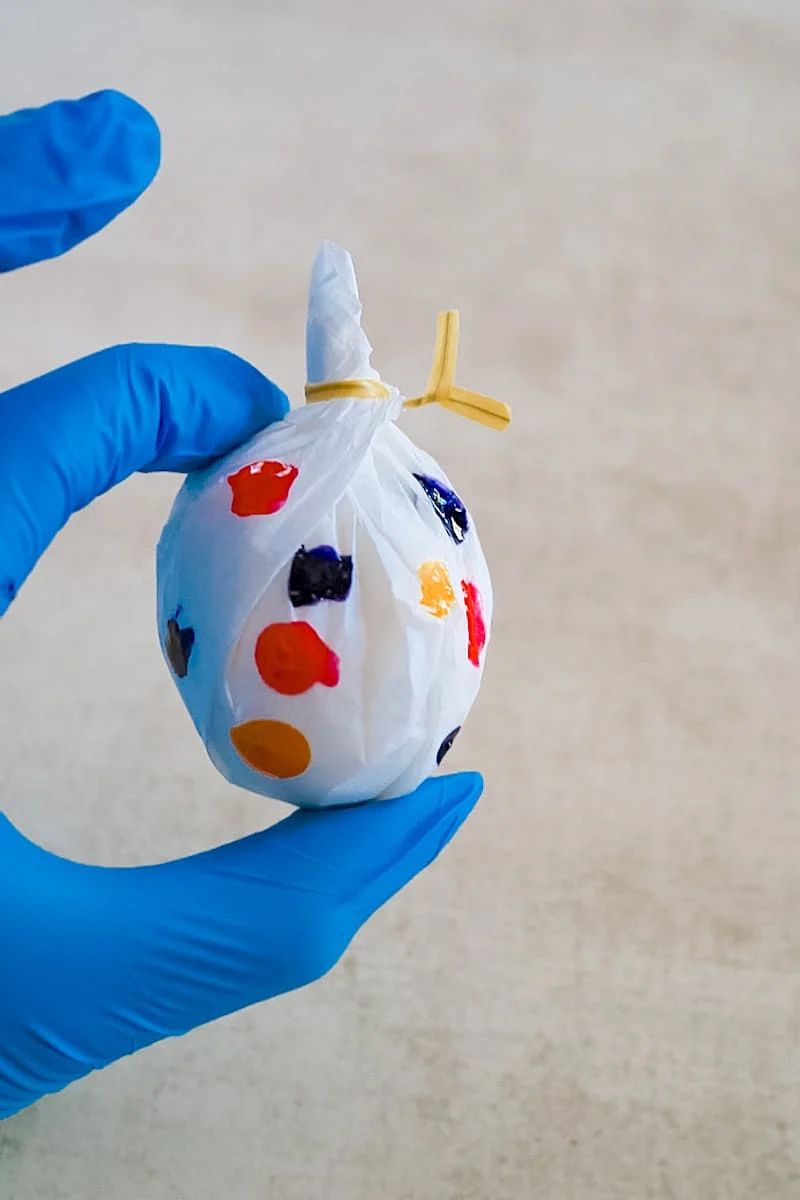 Step 3
Gently spray each dot with the water bottle. The food coloring will spread and mix with the other colors.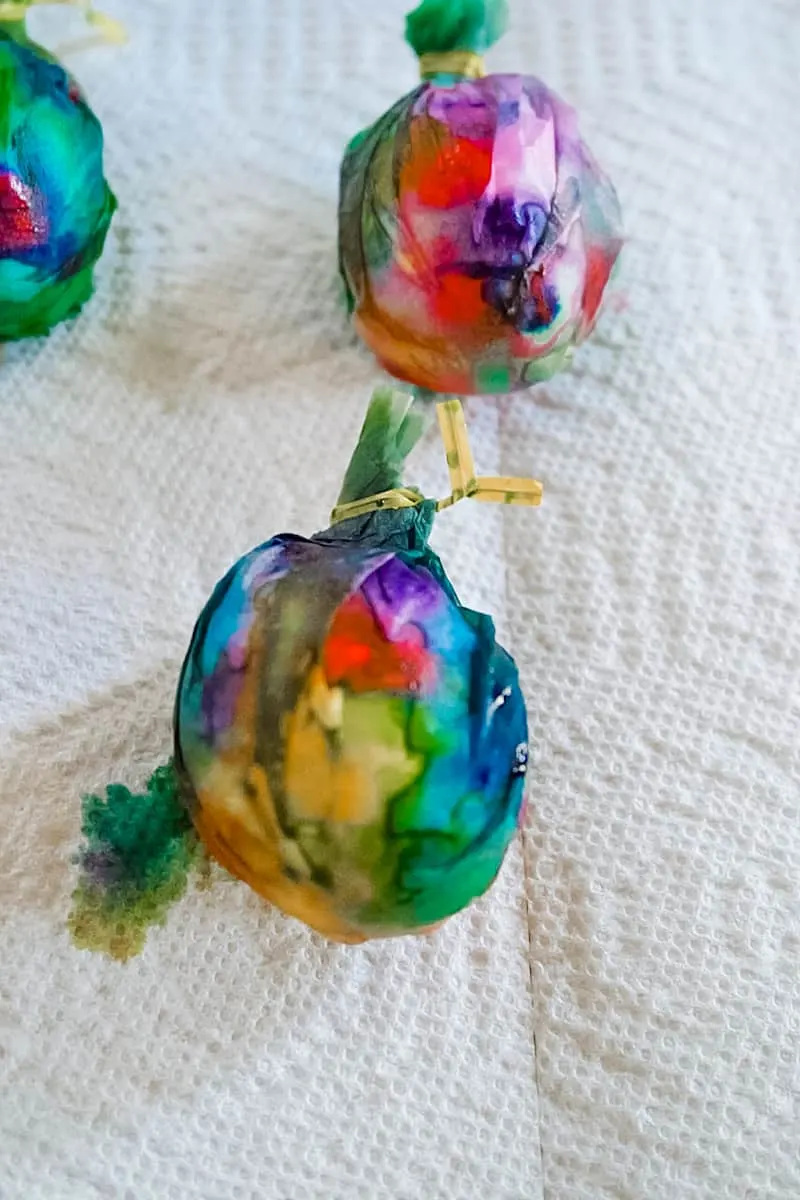 Step 4
Gently squeeze the water with light pressure out of the coffee filters. You can do this by grasping the egg in your hand and applying gentle pressure without enough strength to crack the egg shells.
Place on a sheet pan, lined with paper towels, to dry overnight. Keep in mind, the food coloring could soak through the paper towels and get onto the baking pan below.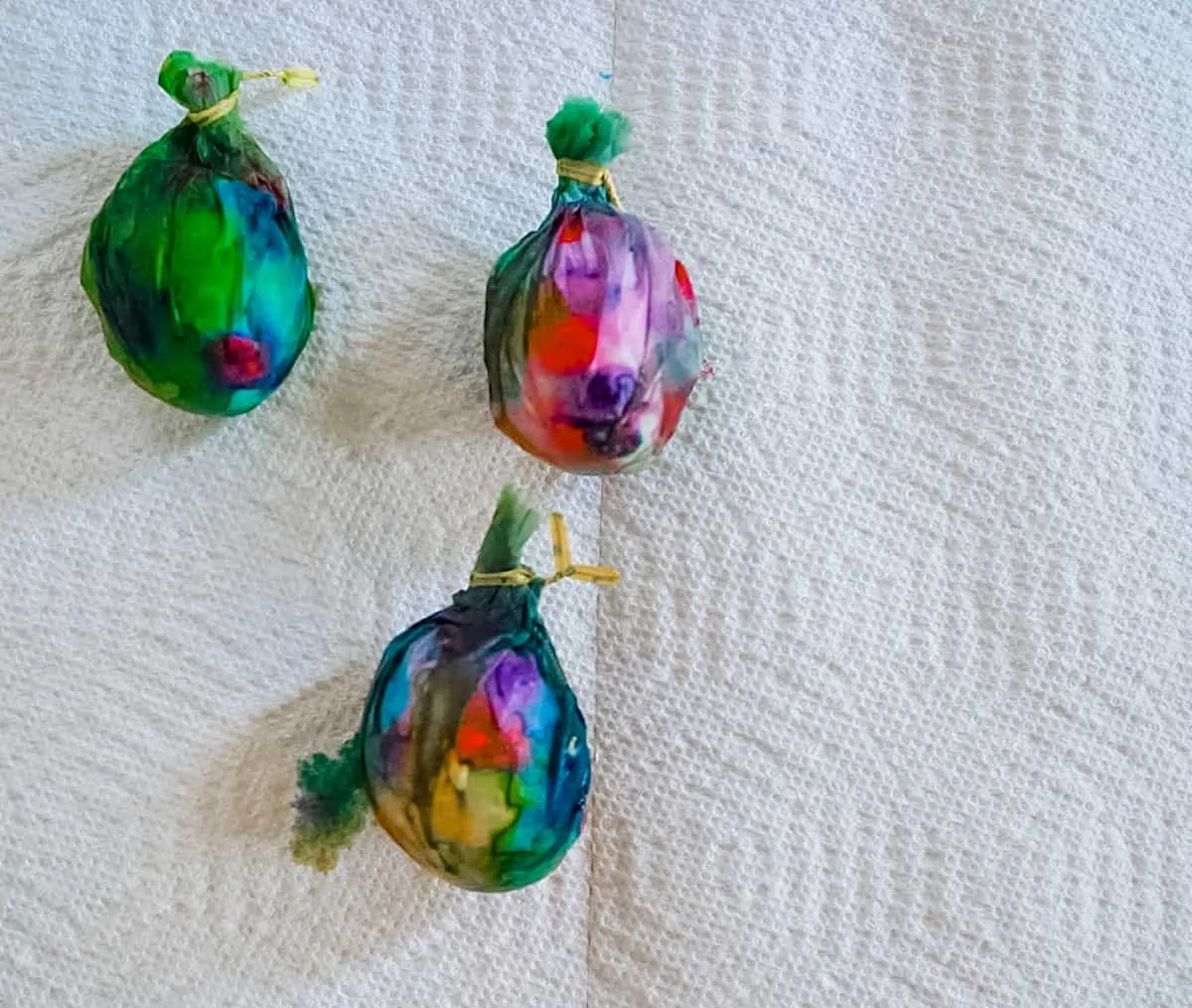 Step 5
Once dry, unwrap the eggs from inside the dried coffee filters.
Be sure to Pin This to remember for later!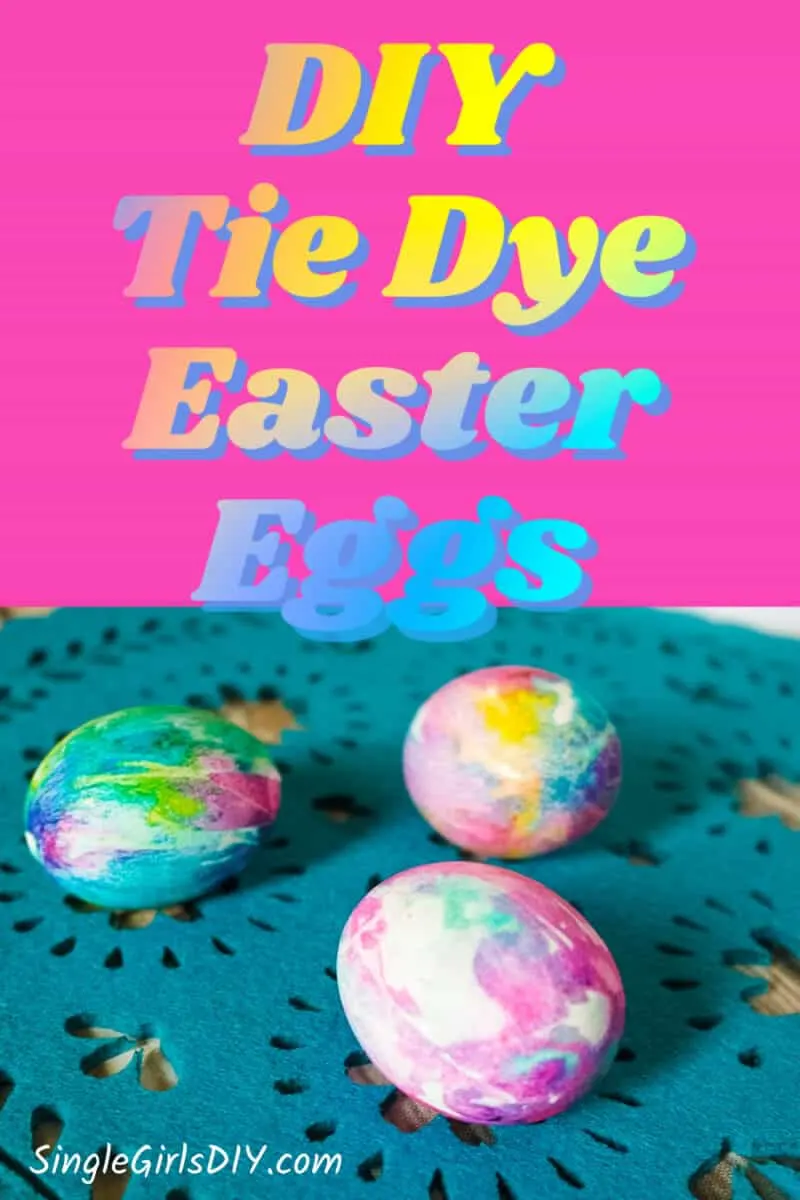 You might like to see my other Easter crafts. Including these adorable DIY decoupaged eggs using leftover craft supplies.
Or my Easter Cricut crafts, such as these colorful candy jars, a cute peeking Easter bunny frame, and this pretty Easter banner.