When you are looking for unique ways to color eggs, these cosmic Galaxy Easter eggs are some of my favorites!
I love how easy it is to make eggs that will have everyone asking how you did it!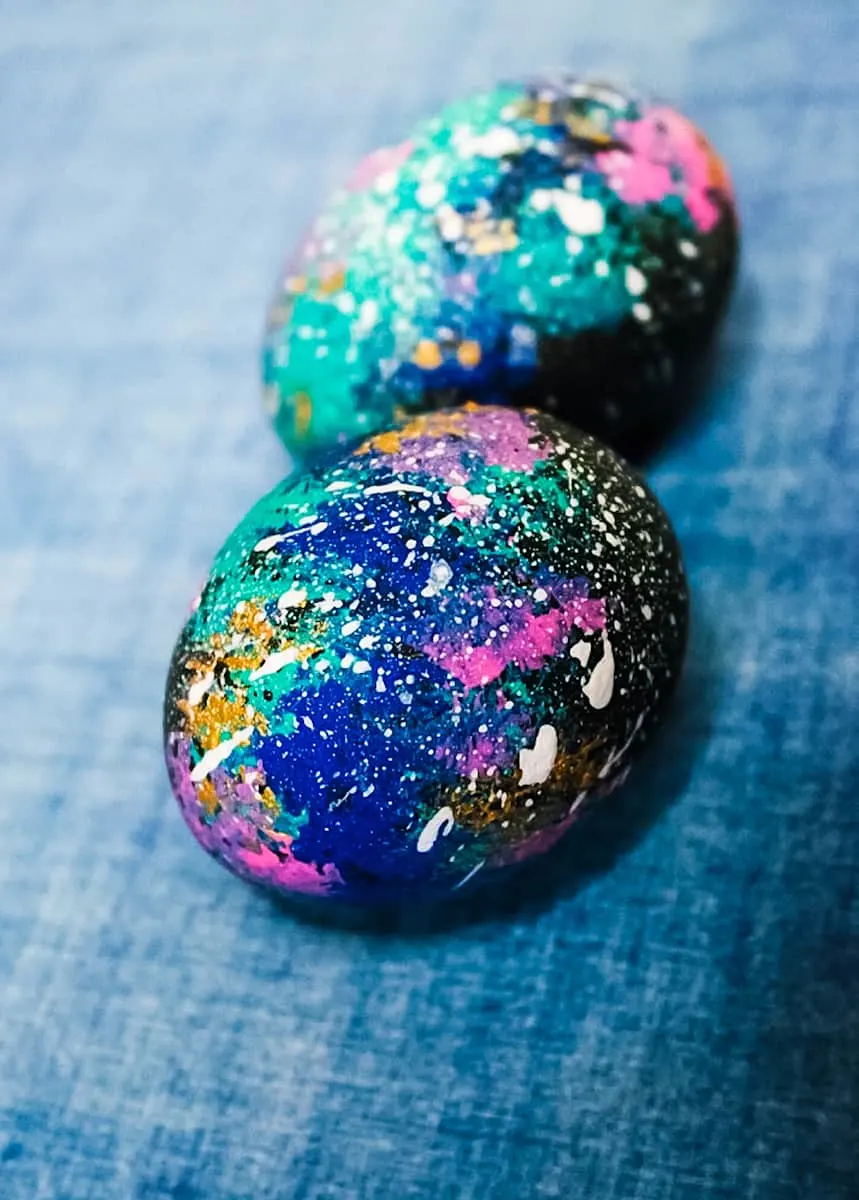 These cosmic eggs are perfect for teens, tweens and adults. They will appreciate how colorful and cool they are!
Can you make these galaxy Easter eggs with real eggs? Yes, you can. In fact, that's how I originally did the craft. But I can't speak to the safety of using paints on an edible product, especially if you let it sit for a while. I suggest using these wooden Easter eggs, instead, and keeping these eggs as decorations.
Be sure to check out our other Easter DIY projects, such as:
How to Make Galaxy Easter Eggs
Supplies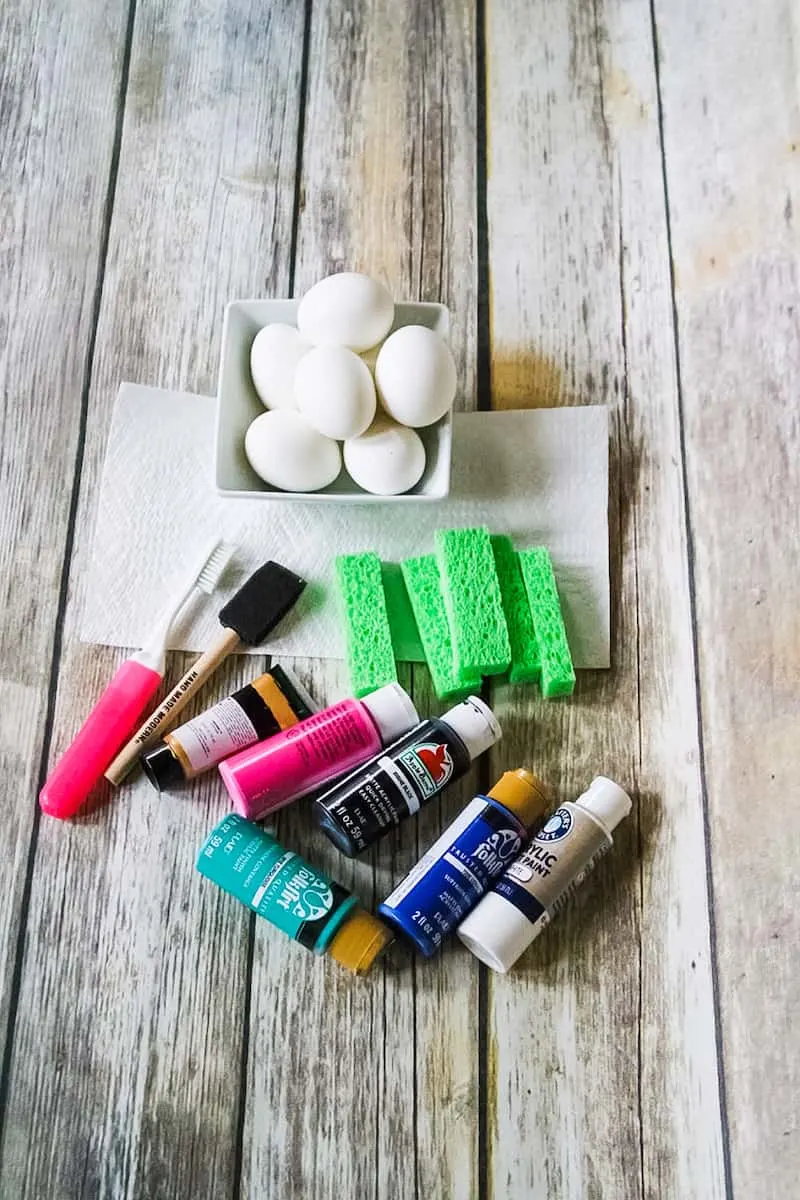 Instructions
Step 1
Paint the egg black with the acrylic paint. This might take up to 3 coats. Let dry completely.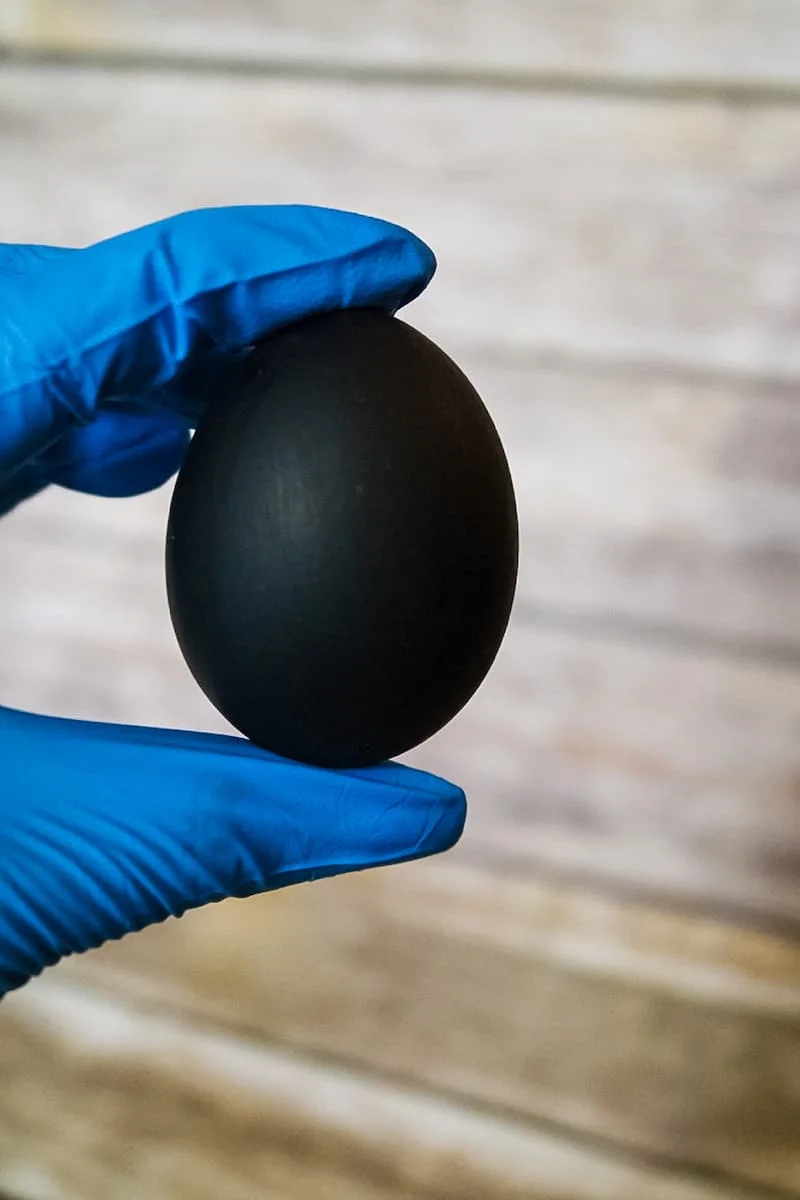 Step 2
Using one of the sponges, dab a little bit of royal blue paint around the egg.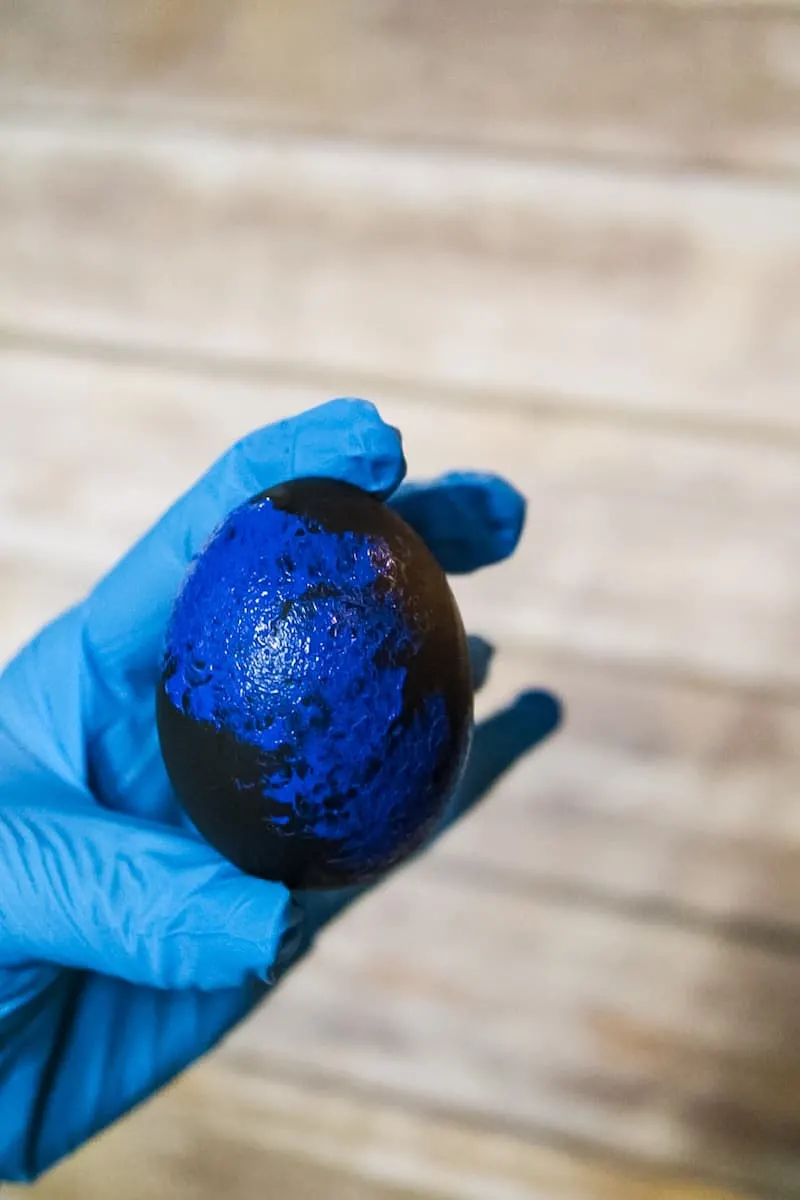 Step 3
Next, dab teal paint over the egg while the blue paint is still wet! You want the colors to blend just a little bit, and dabbing paint onto wet paint will achieve that effect.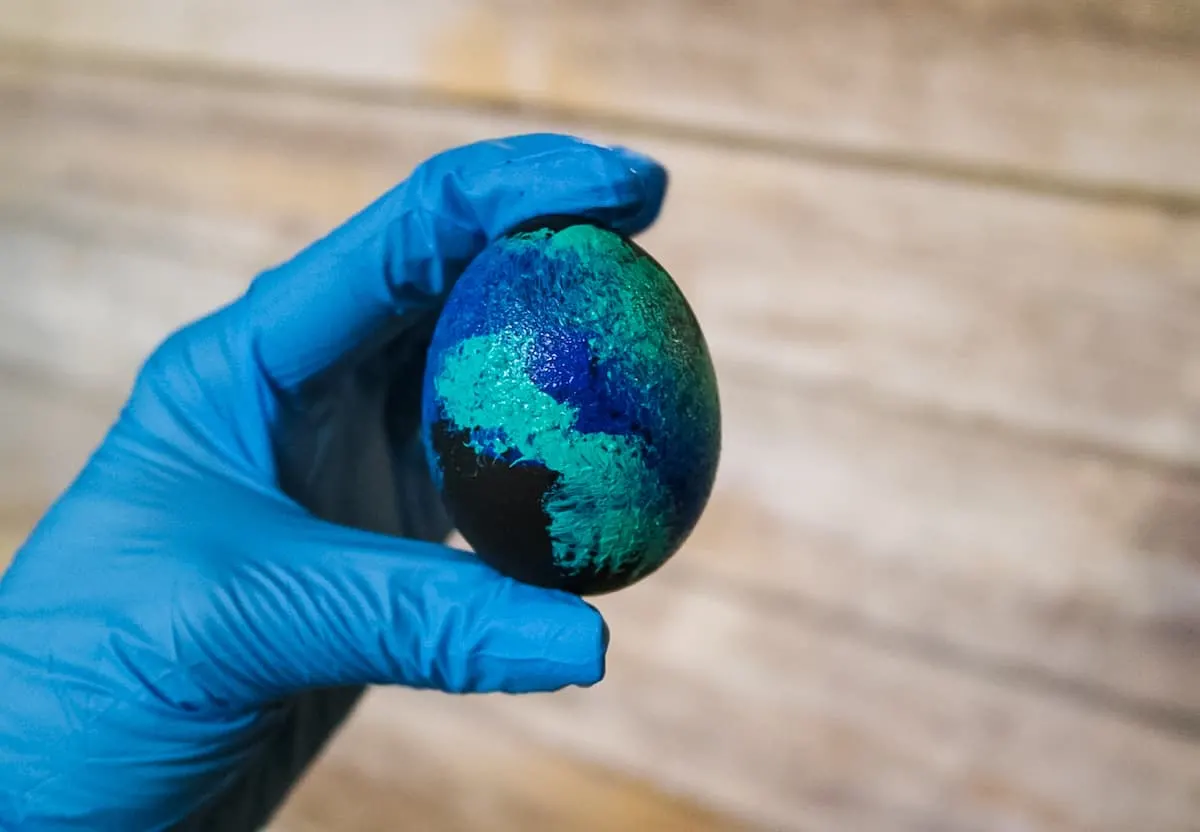 Step 4
Now, using the same process of adding paint to wet paint, apply the pink with a sponge.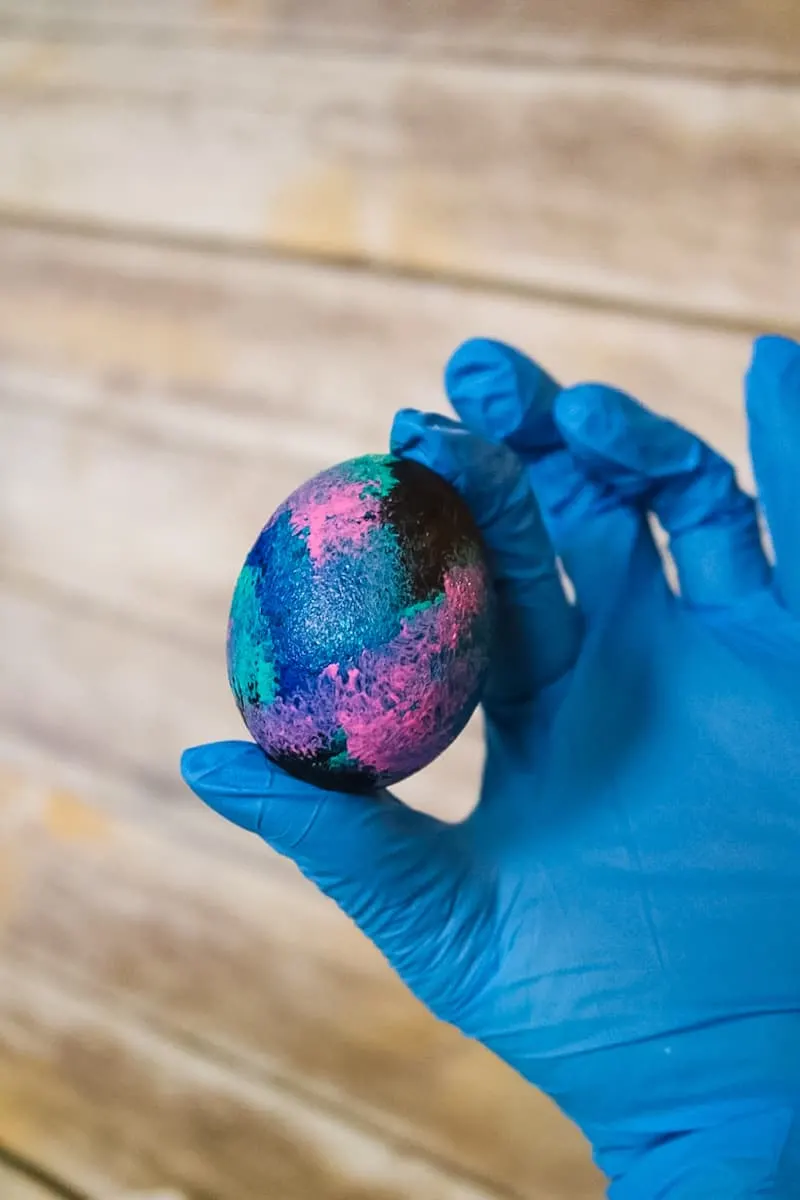 Step 5
Finally, add gold for sparkle. Let dry completely.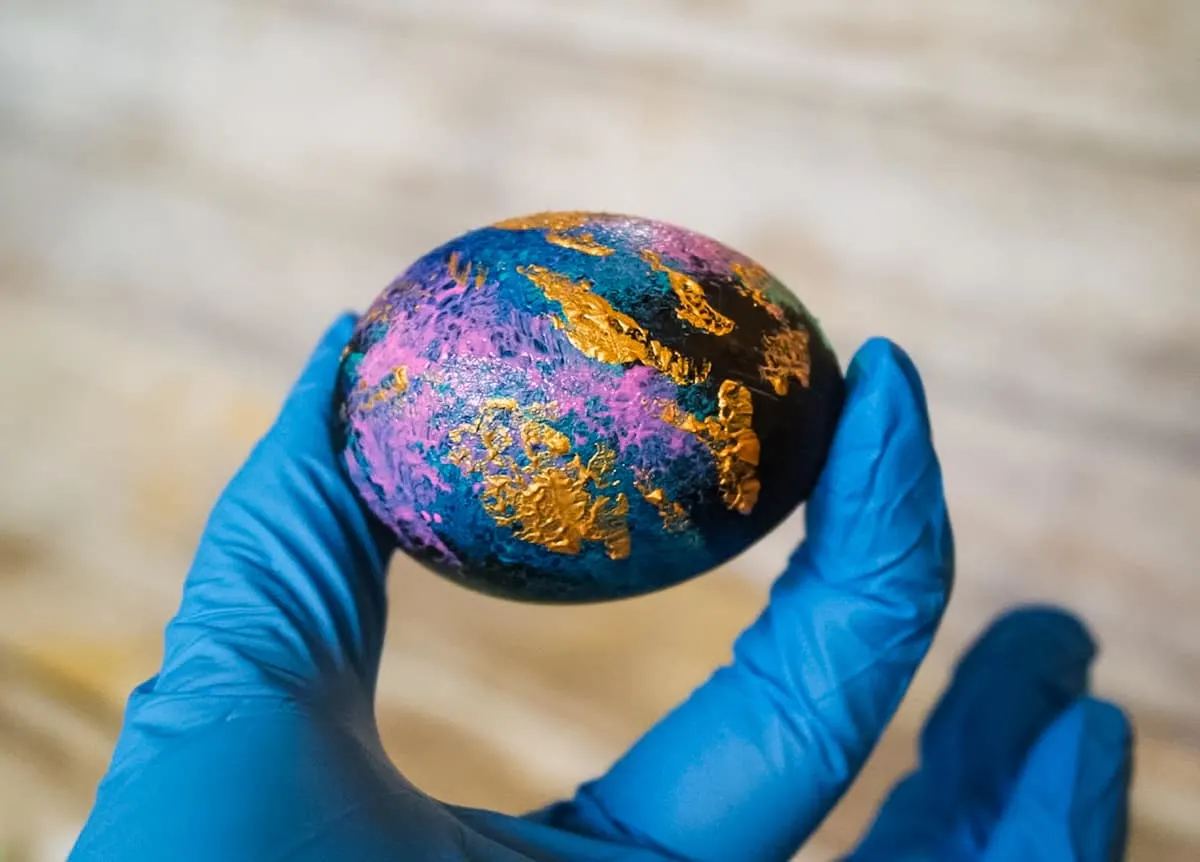 Step 6
Now it's time to add the white cosmic bursts. Mix a little bit of the white paint with a drop or two of water in a small bowl. Dip the toothbrush into the paint. Then flick the toothbrush bristles with your finger so that the white paint splatters onto the eggs.
Helpful Hint: I did mine inside a cardboard box because this process is quite messy!
Let dry completely.