Sometimes it can be hard to find the perfect Thanksgiving card, right? So why not make your own holiday card?
This easy handmade Thanksgiving pop up card is made with a free printable template that you can download now.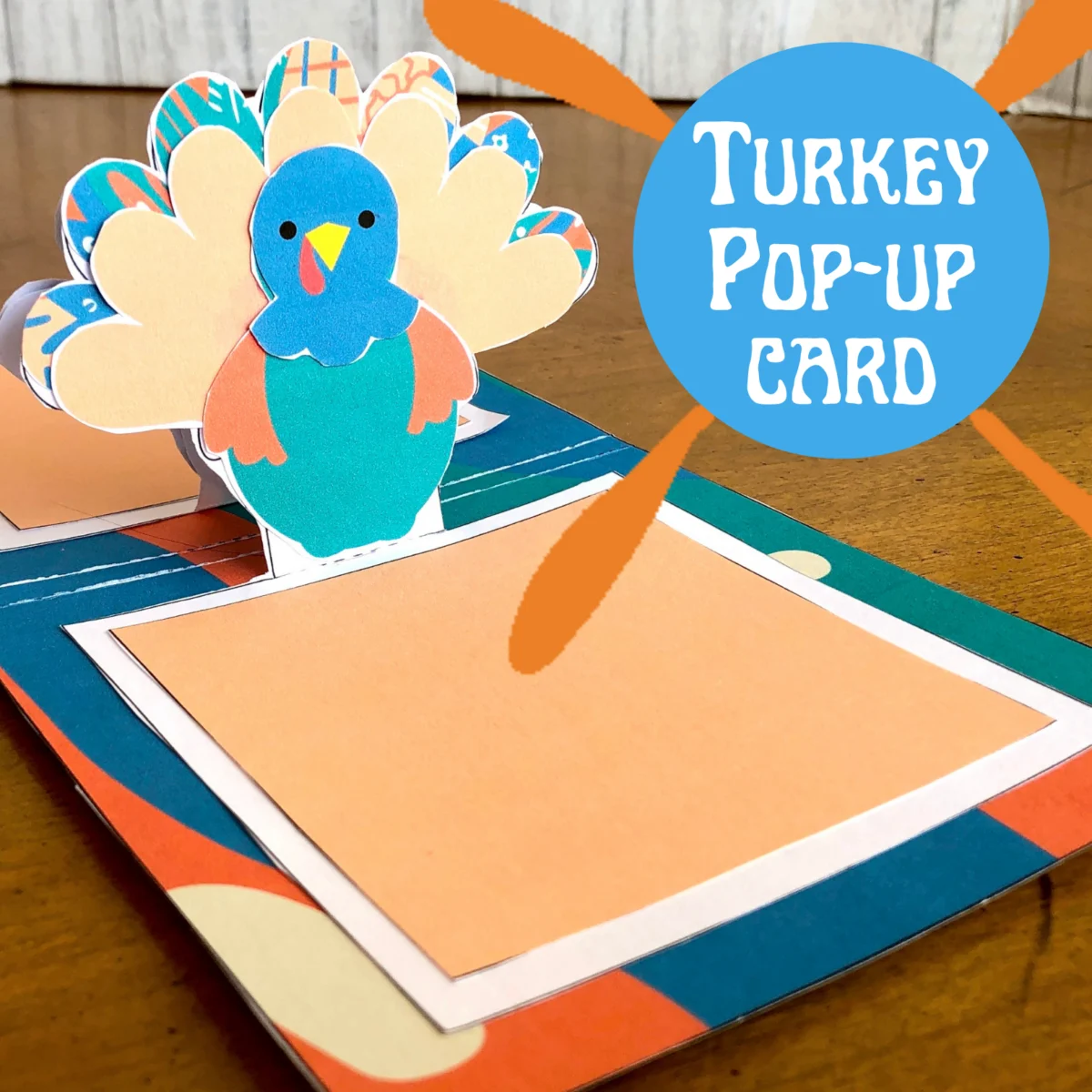 This is a perfect card to deliver by hand or put in a You've Been Gobbled gift basket!
You might notice that the finished card shown has a lot of white space around the printed templates. You can definitely cut closer to the template for a more perfect look.
Be sure to see more of my Thanksgiving craft ideas, including:
How to Make a Thanksgiving Pop Up Card
Supplies
Cardstock paper
Scissors
Glue or glue stick
Directions
Print out the four pages of templates on white cardstock paper (or heavy weight paper).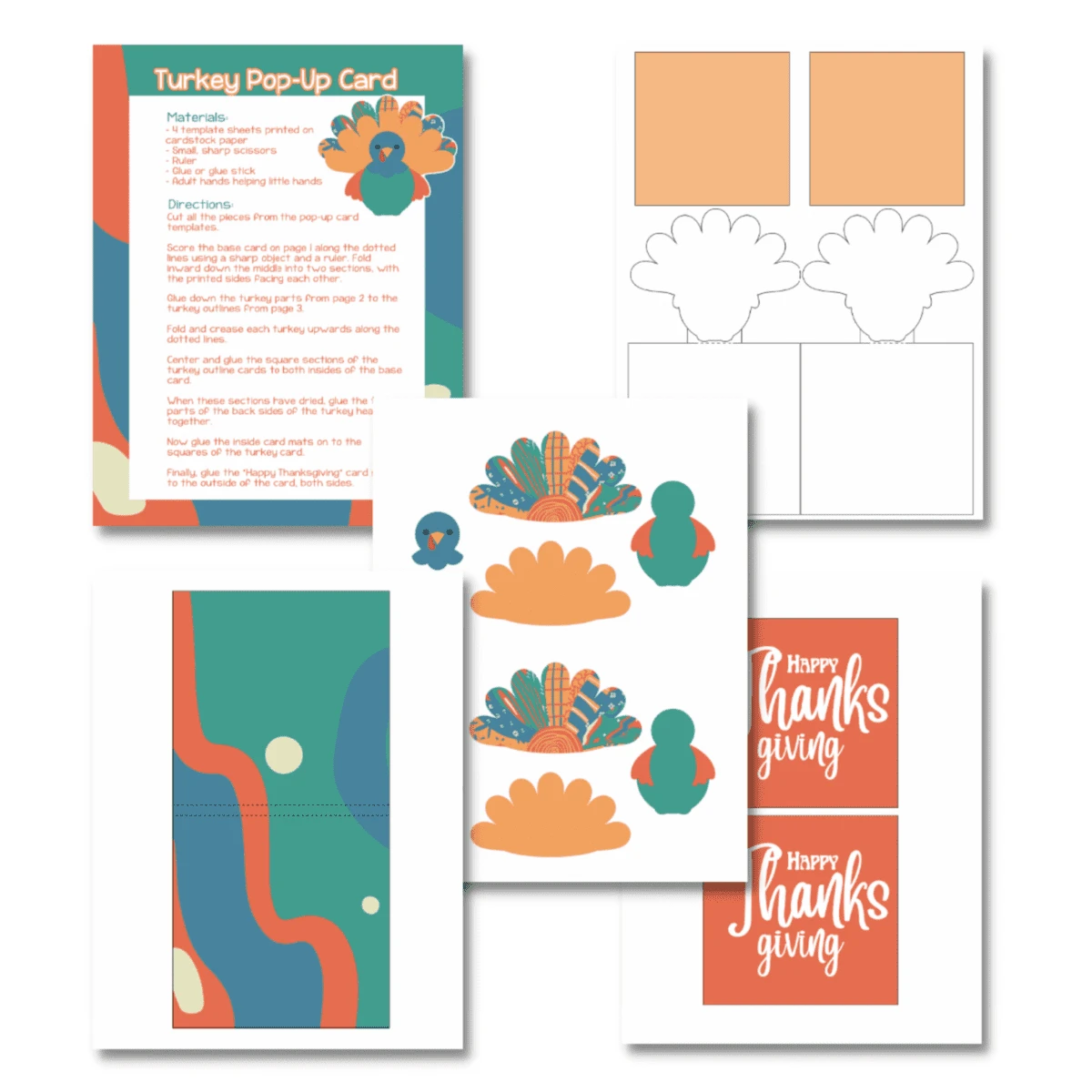 Cut out all of the pieces.
Fold along the dotted lines on the base card, which is page one. Use a sharp object and a ruler to score the folded lines if it is not easy to fold them.
Fold inward down the middle into two sections, with the printed sides facing each other.
Fold and crease each turkey along the dotted lines so that they point upwards.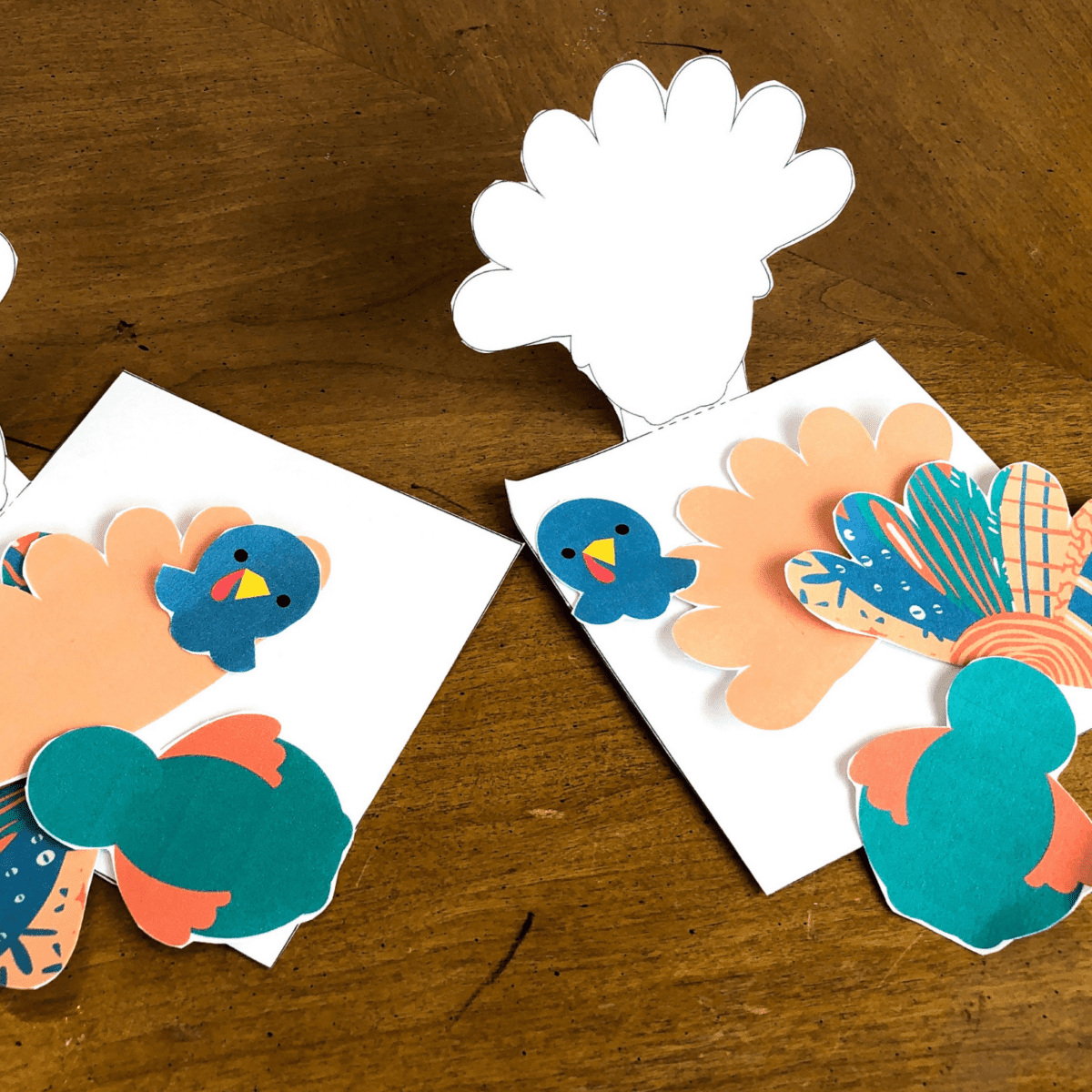 Glue down the turkey parts from page 2 to the turkey outlines from page three.
Start with the patchwork turkey feathers first.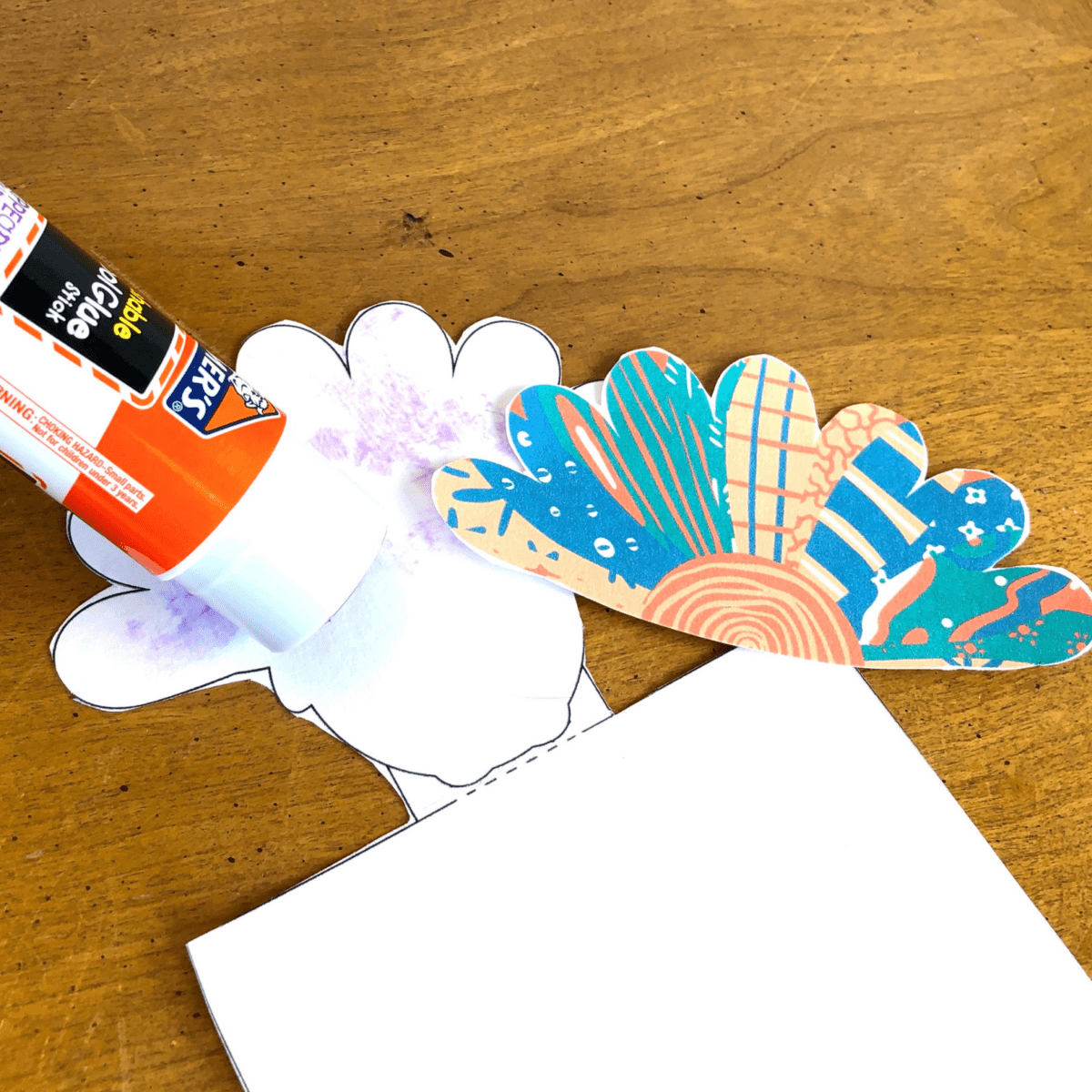 Then add the brown feathers on top.
Next, glue down the green turkey body.
Finally, glue the blue turkey head onto the top of the turkey body.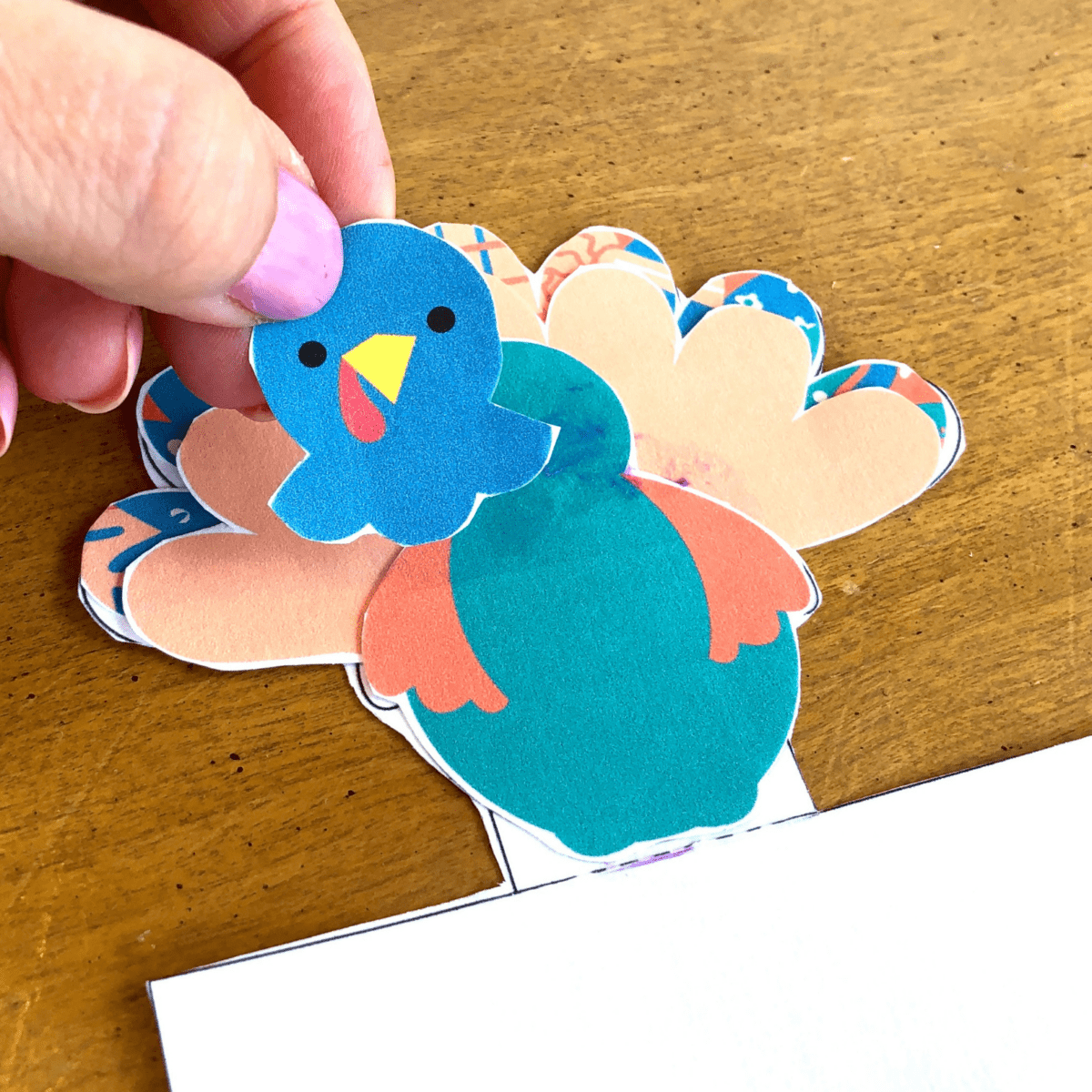 Center and glue the white square sections of the turkey outline cards to both insides of the base card. Only glue the white square down, and leave the turkey popping up.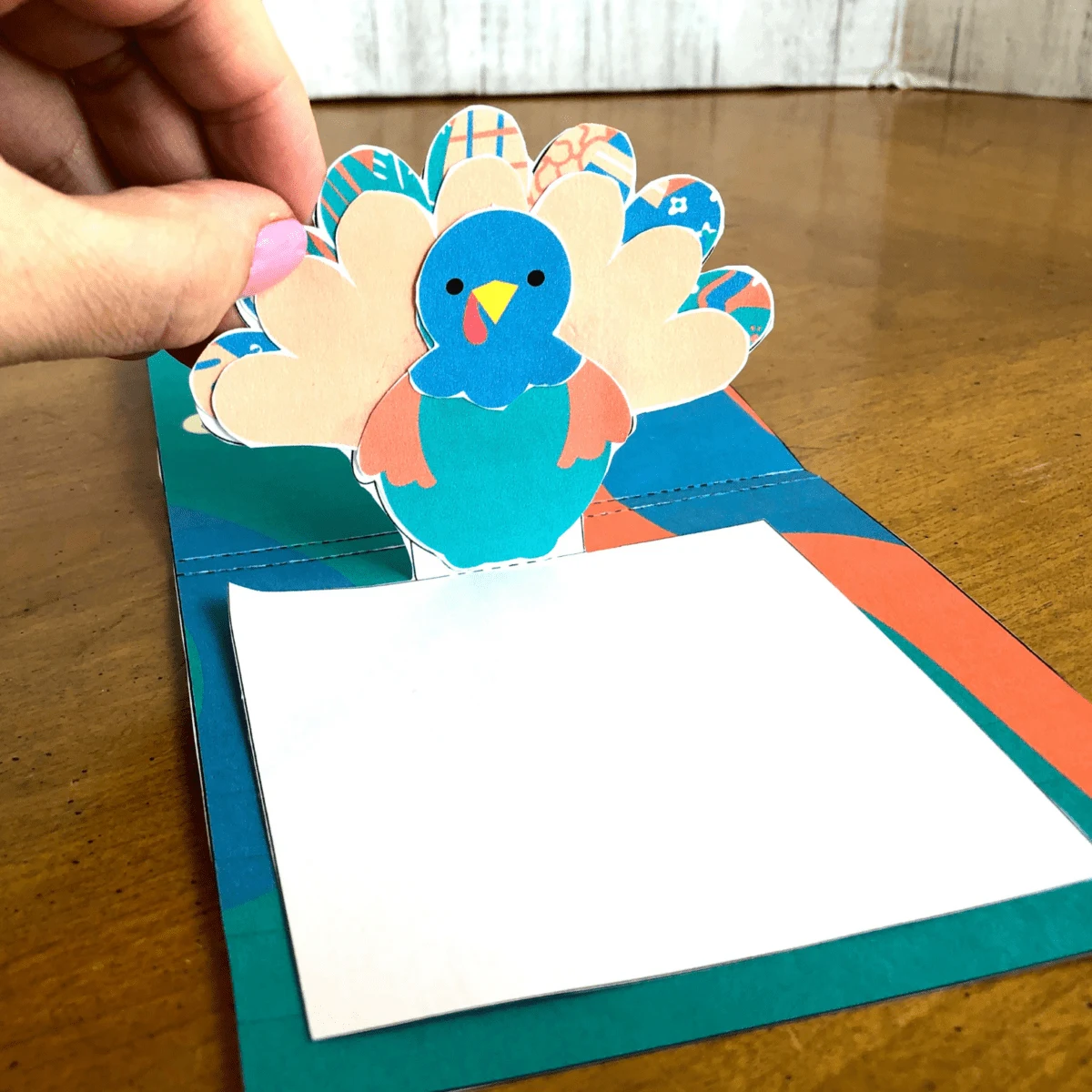 Next, glue the back sides of the turkey heads together. Just glue the tops of their heads, not the entire body part.
Glue the brown inside card mats on top of the white squares of the turkey card.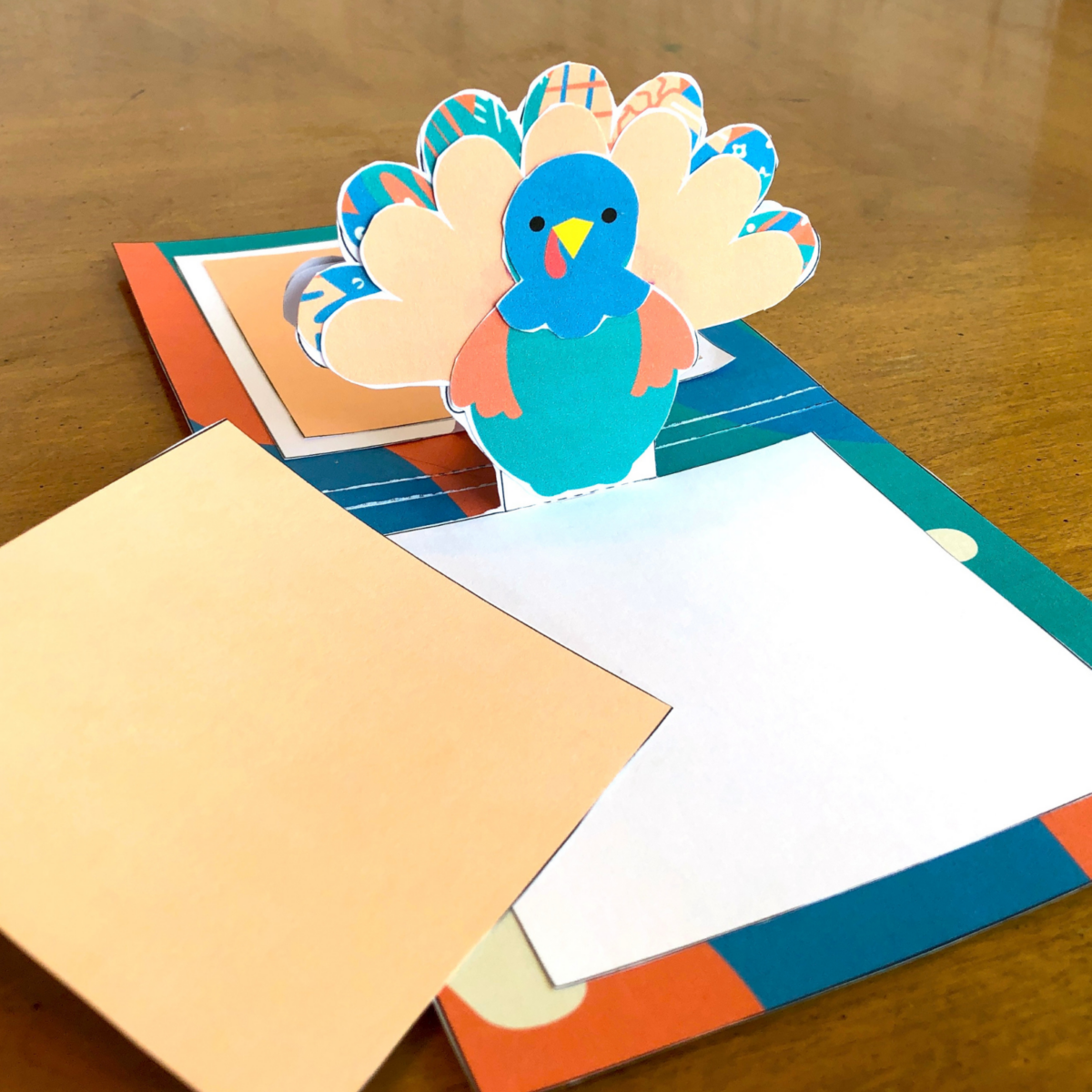 Glue the "Happy Thanksgiving" card mats to the outside of the card on both sides.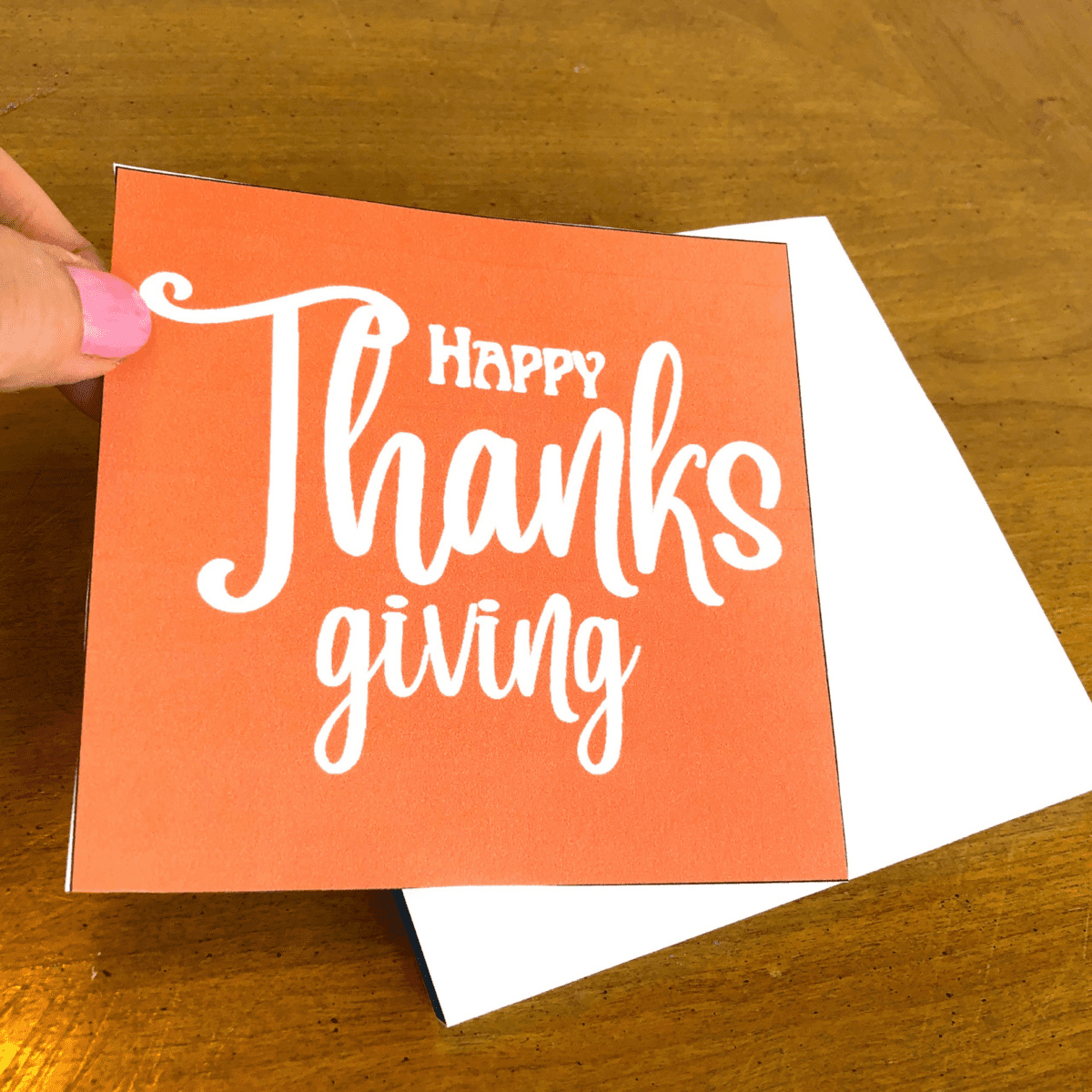 Write a saying on the blank cards before giving.
---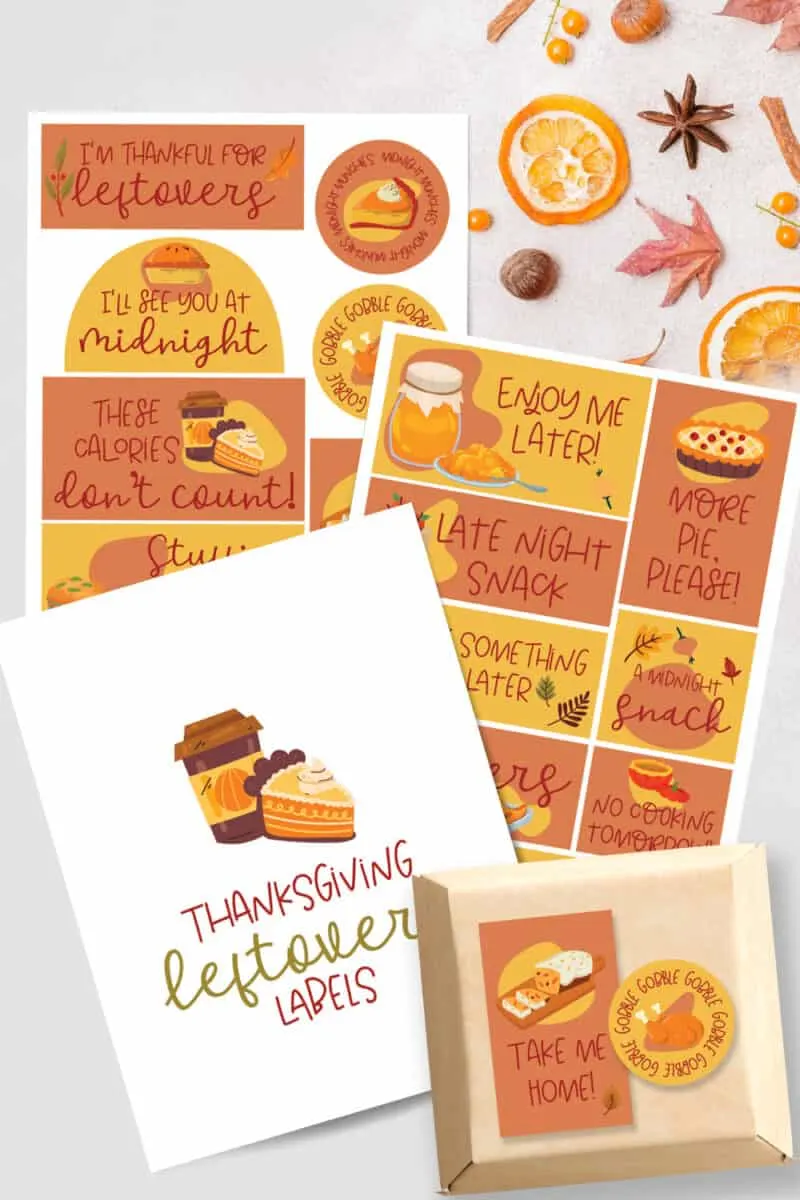 Thanksgiving Leftovers Printable Labels
Thanksgiving dinner always has a lot of leftovers – and don't you like sending your guests home with yummy goodies?
These fun leftovers labels are perfect to add to bags, trays and containers after the big meal!
Visit the Single Girls DIY library to download your 15 labels right now!
---
If you like making cards, be sure to see our other DIY cards, too: