The luck of the Irish will be with you when you make this homemade St. Patrick's Day card with pop-up shamrocks! This card idea is really easy to make with our free template.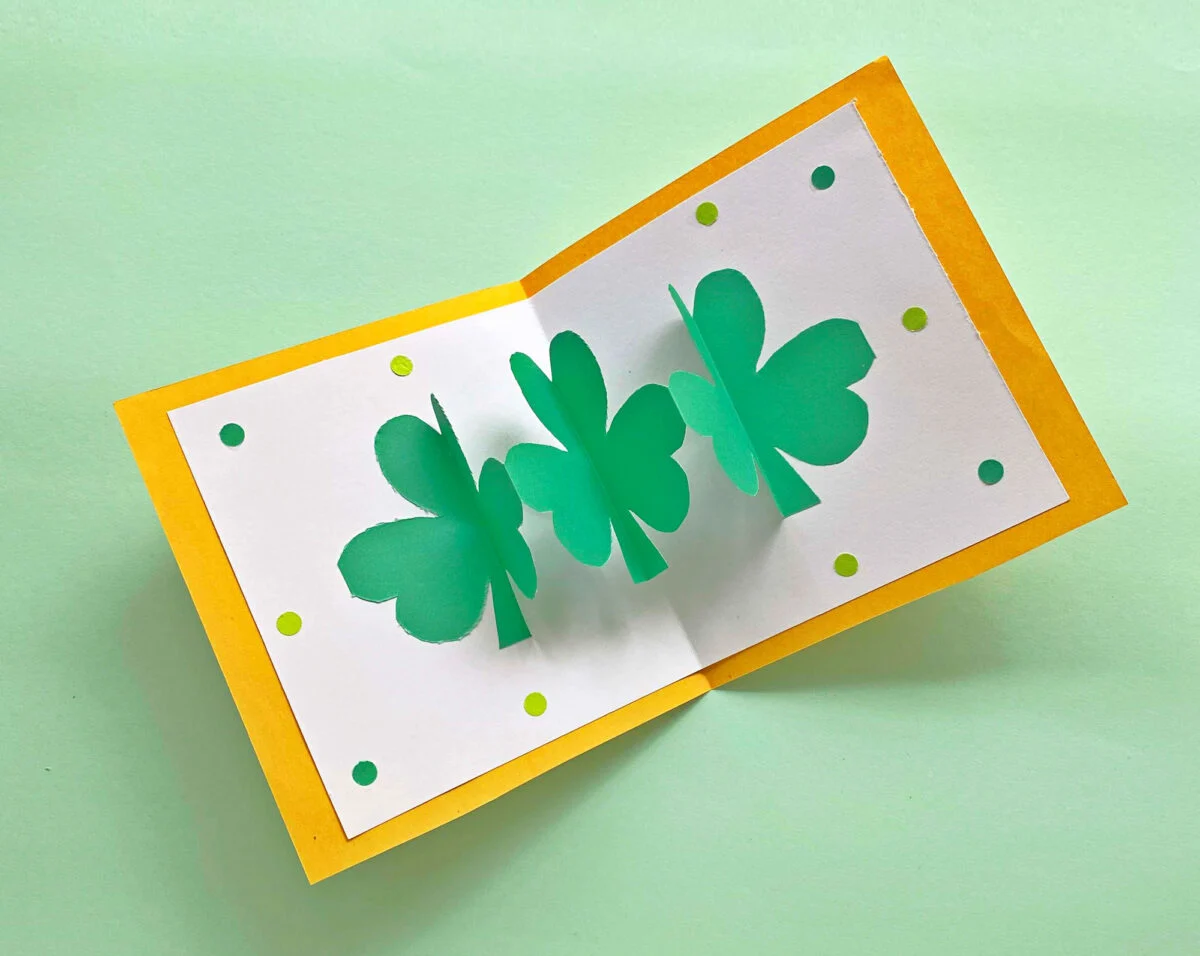 Love making your own cards? You might like our free Printable Christmas Cards or our Doctor Appreciation card, too.
Be sure to check out our other cute St. Patrick's Day decorations:
DIY St. Patricks' Day Card
Supplies
Cardstock paper (I used white and yellow)
Craft paper (I used green)
Pencil
Ruler
Scissors
Glue
Markers
Directions
Step 1
Cut a piece of green craft paper that will be long enough and wide enough to have at least three shamrocks, if not more, in a row. There are different sizes of shamrocks in our template, so you will need to decide how big of the shamrocks you want to make.
Step 2
Fold the paper vertically, allowing for half of the shamrock template to fit on the folded section.
Step 3
Using that size, fold the paper in 6 equal portions, using accordion folds.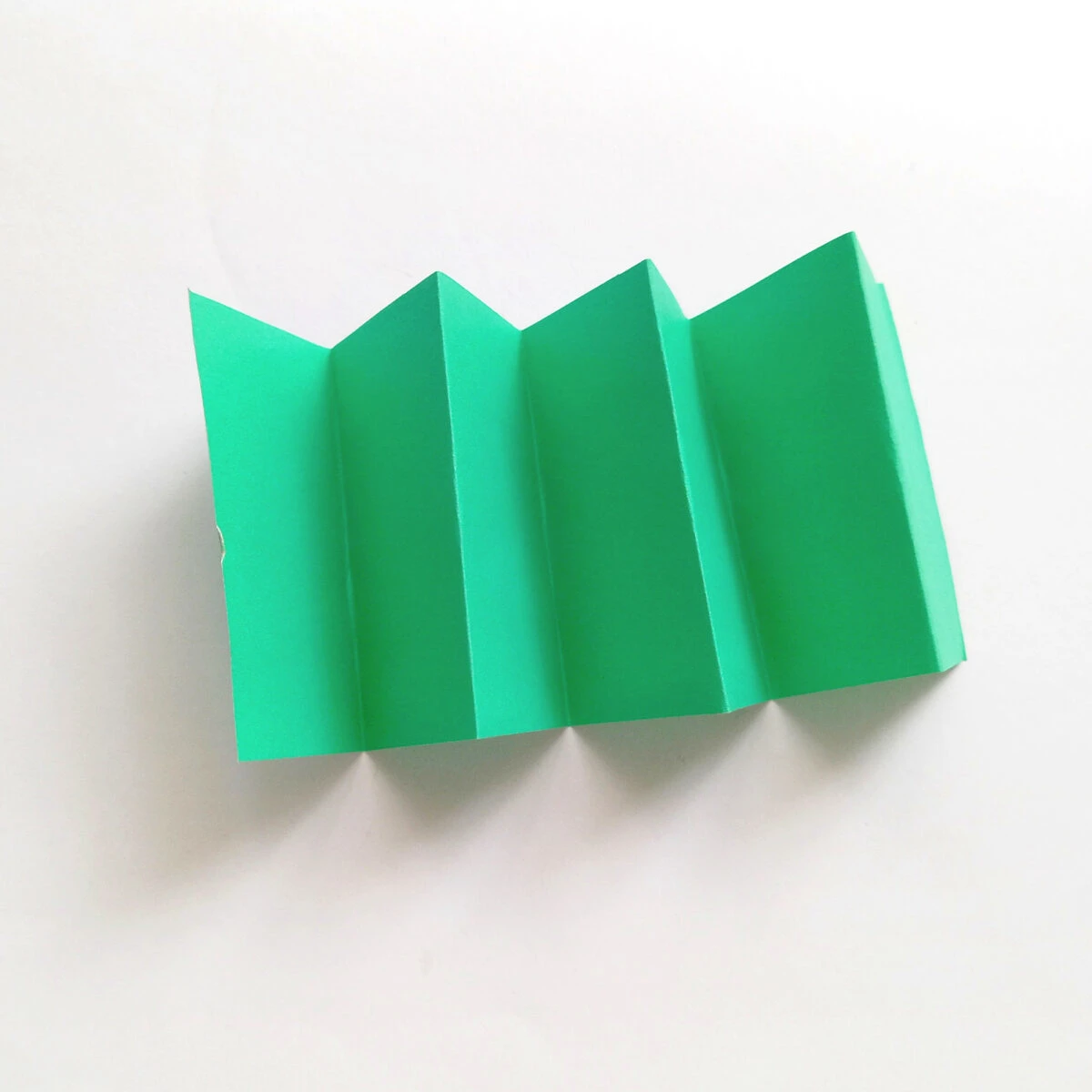 Step 4
Place the shamrock template on the paper and draw the shamrock shape.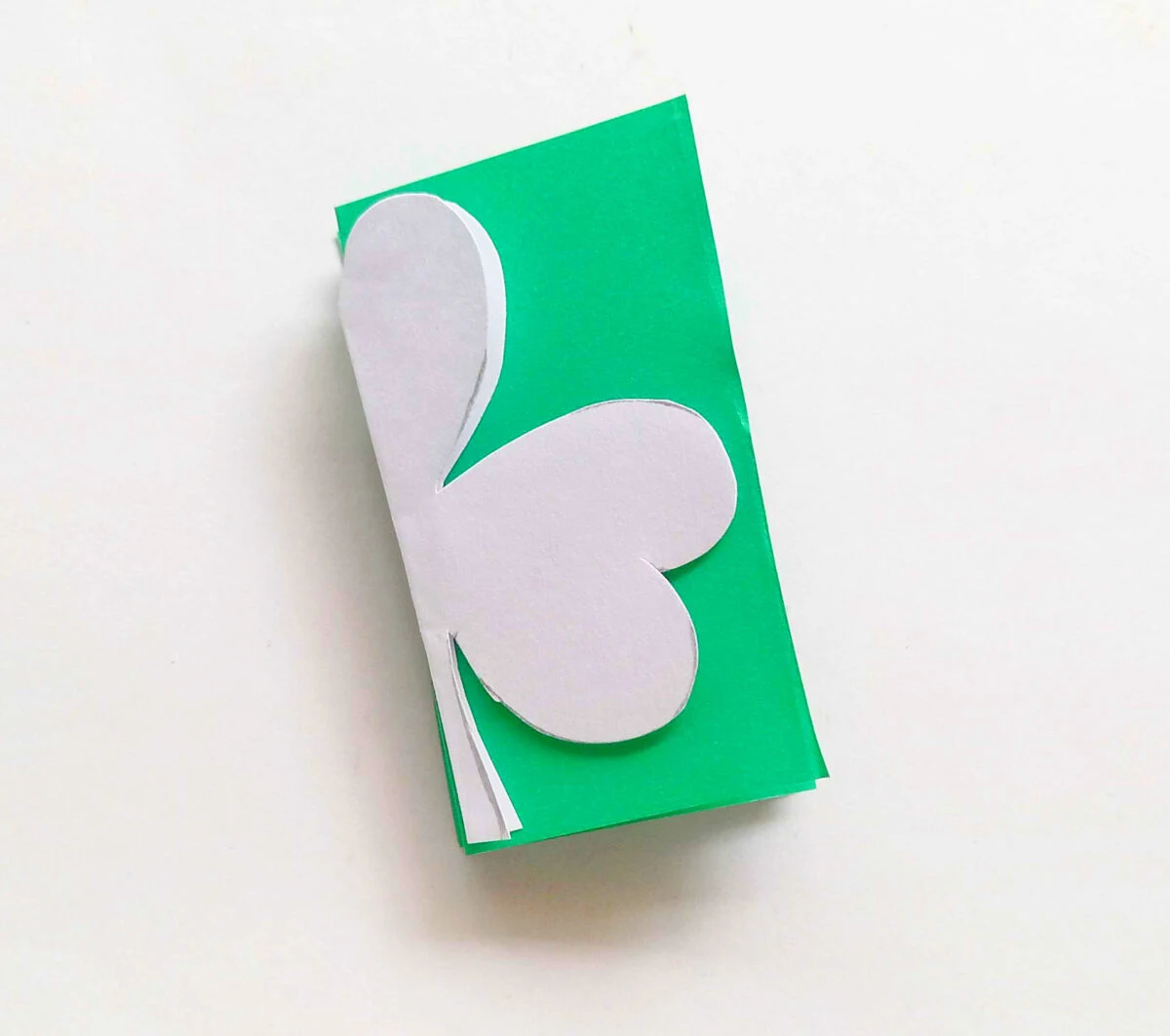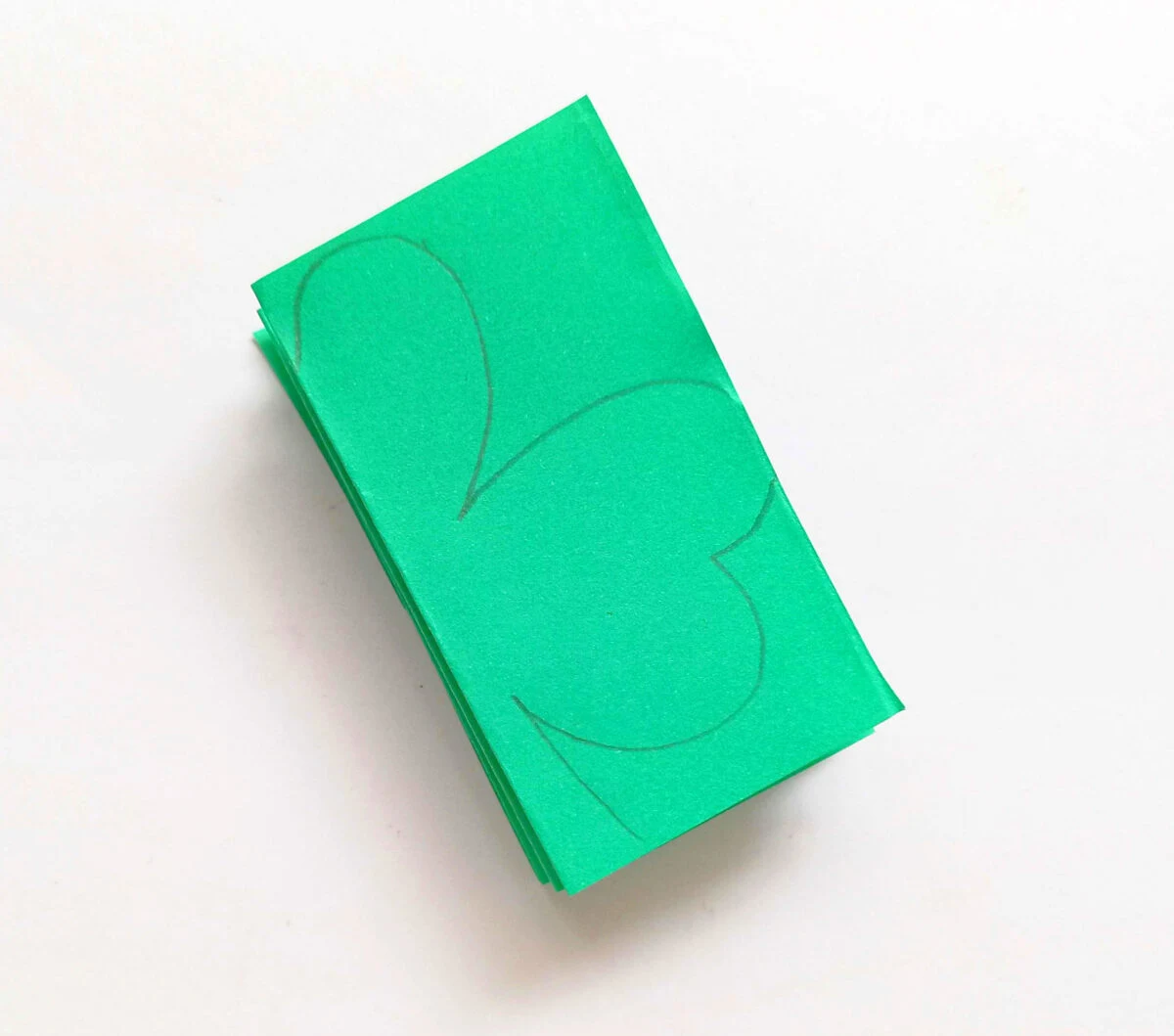 Step 5:
Cut along the traced line, but don't cut the edge of the shamrock leaf on the fold (see the red area in the photo below)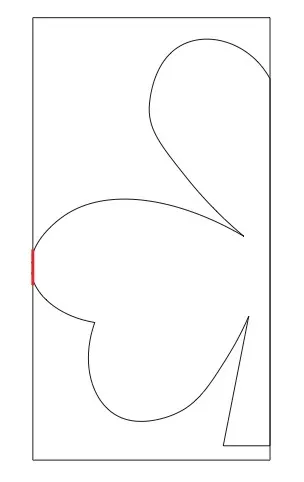 Step 6:
Open up the accordion to see your shamrocks.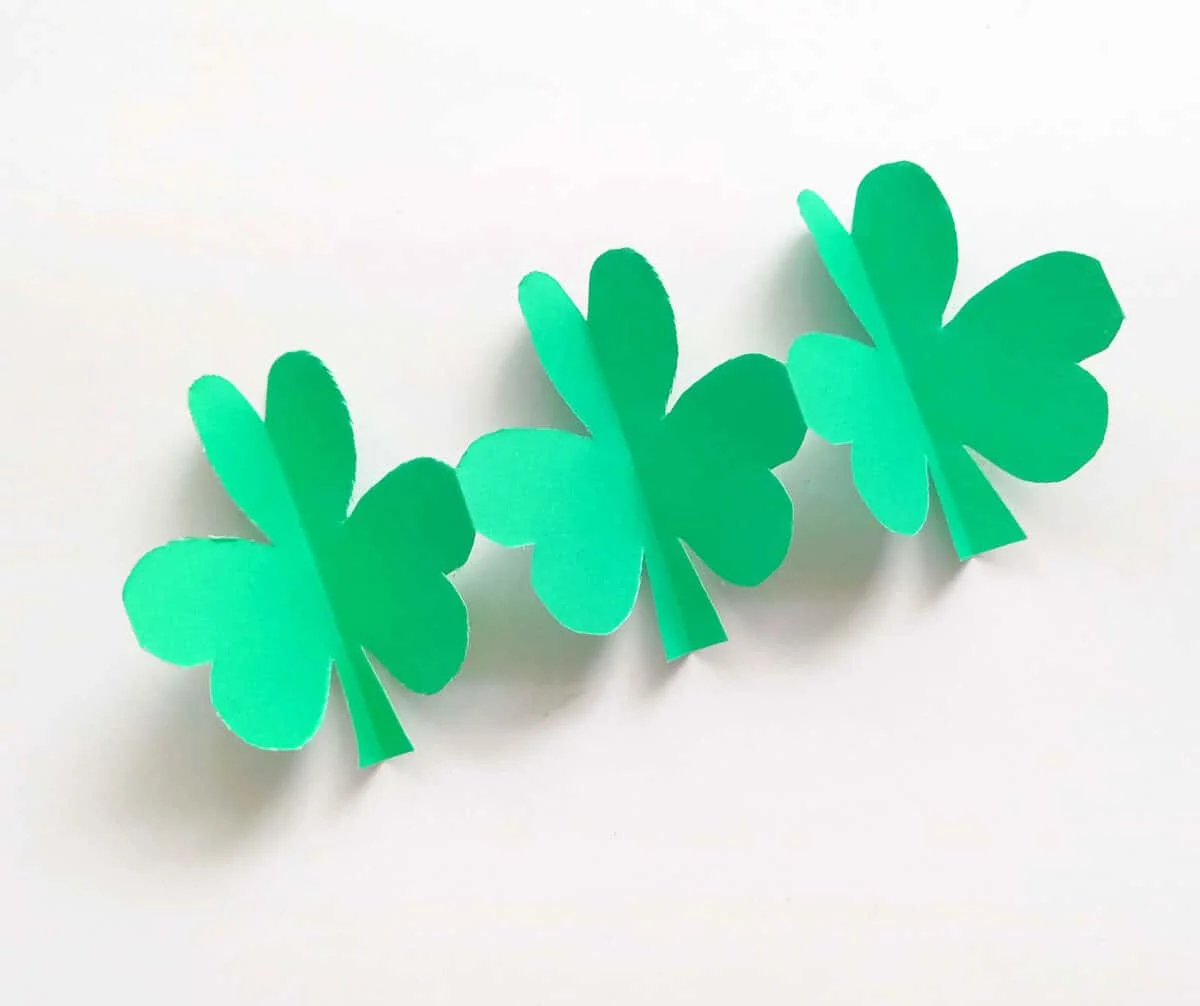 Now, cut a piece of cardstock to make the St. Patrick's Day card. You want the cardstock to be wide enough to glue each end of the shamrock garland to a side and have it display all of the shamrocks without being pulled too tightly.
Step 7:
Put some glue on an outer shamrock. Glue it to one side of the cardstock, keeping it centered. Repeat on the other side. Let dry.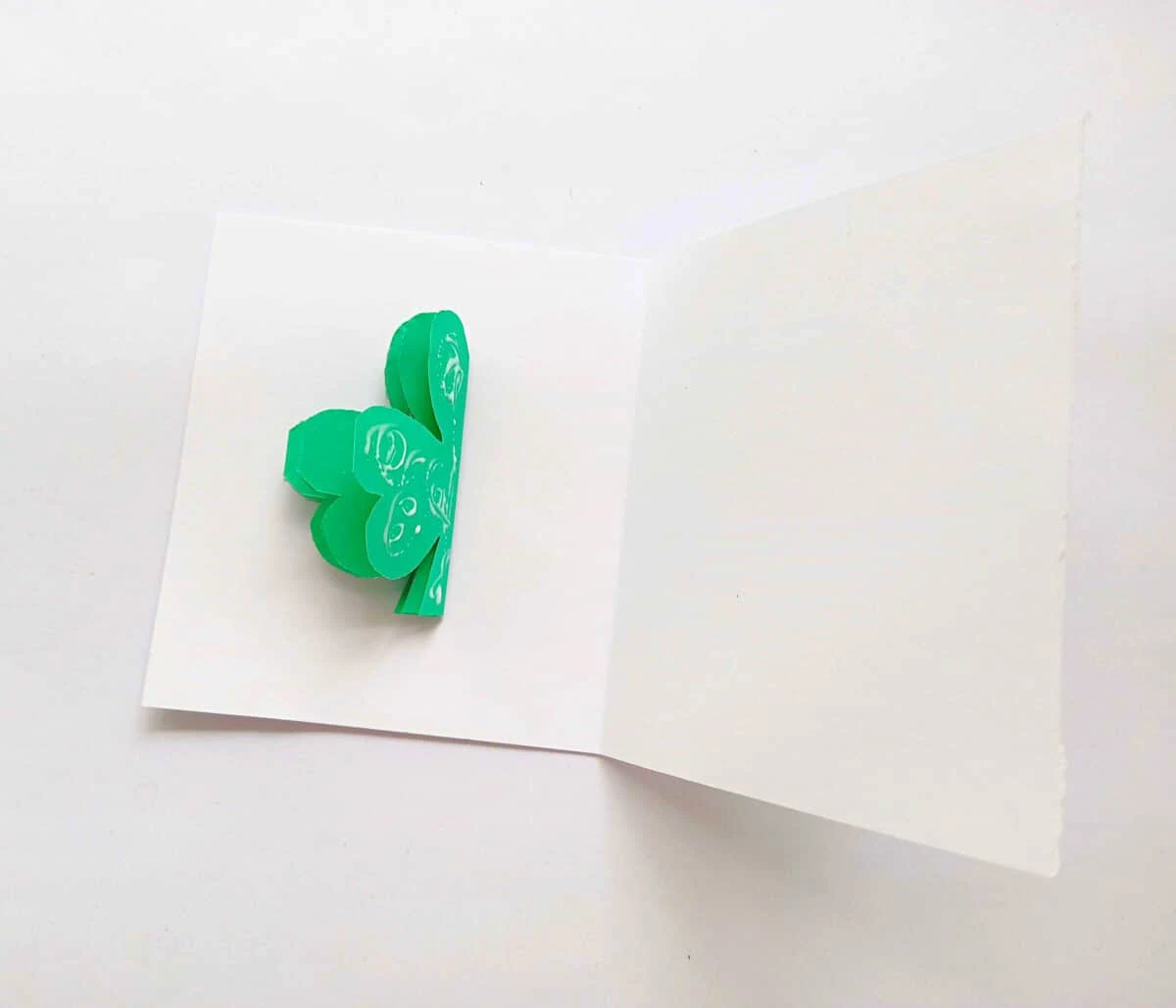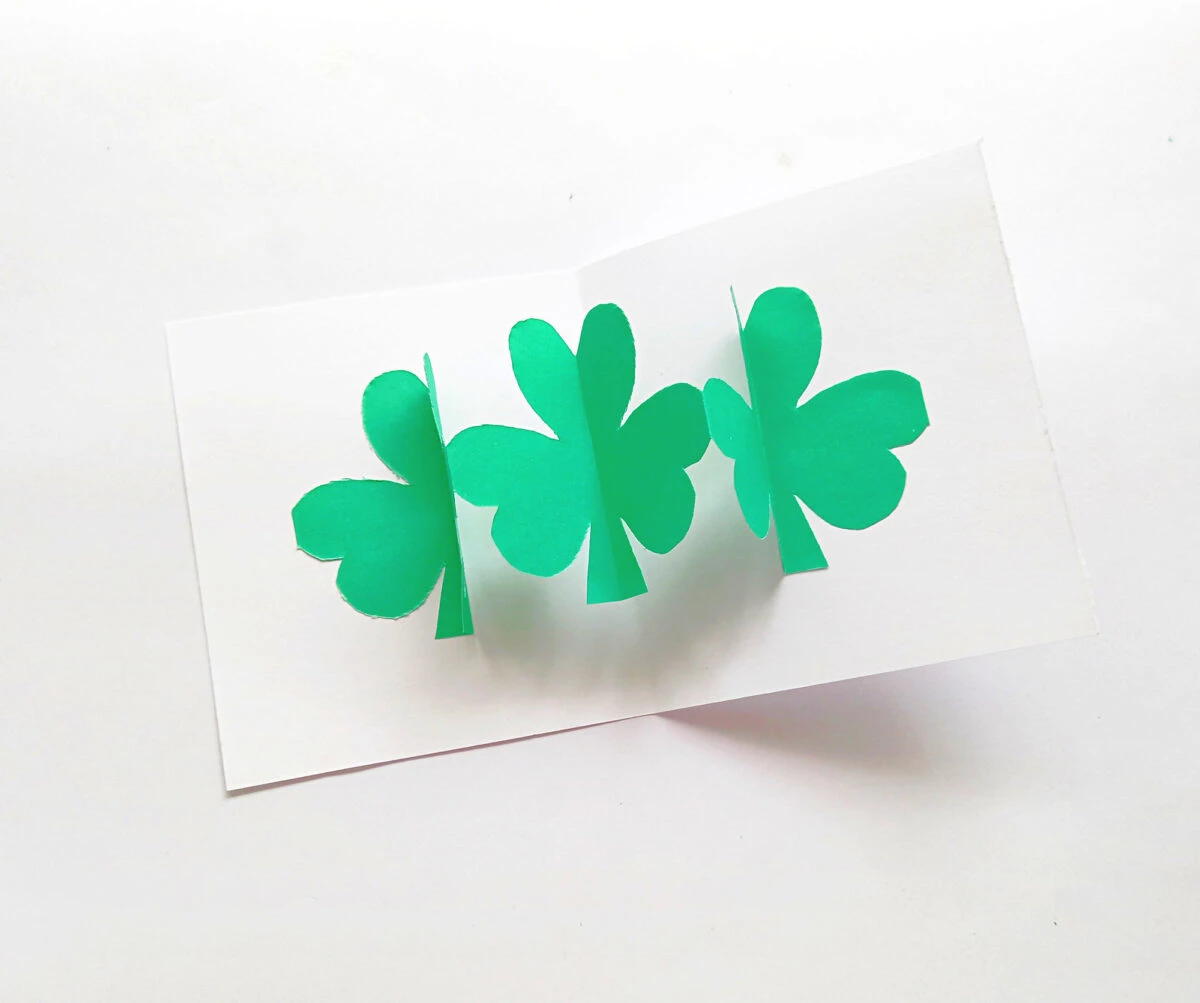 Step 8
Make a decorative cover for your card, if you'd like. Choose a colored piece of cardstock that is a bit bigger all the way around compared to the inner card with the pop-up shamrocks. Cut it out and fold in half.
I chose bright yellow to represent a pot of gold!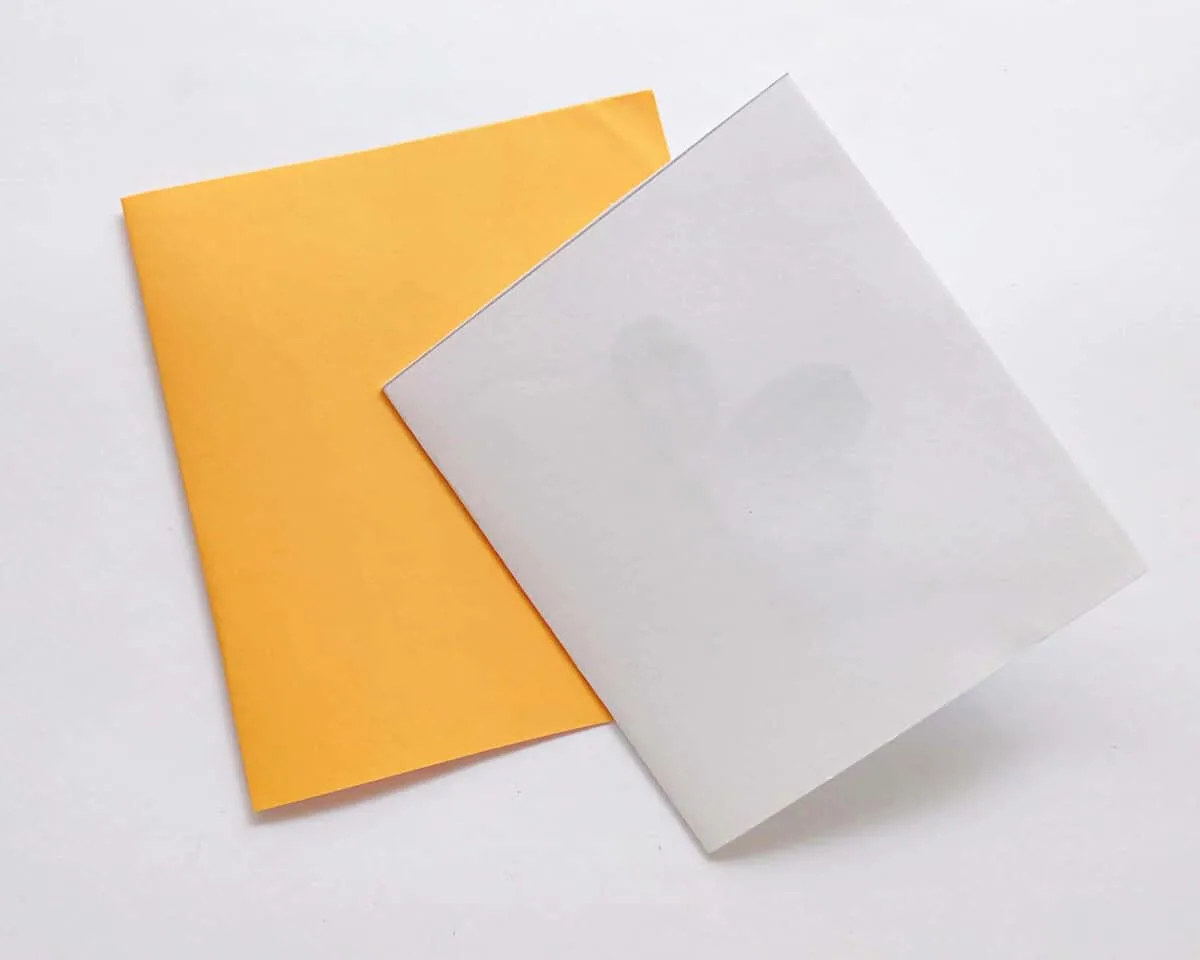 Step 9
Insert the white inner card into the outer cover. Glue the pieces together. Add some decorations if you would like. I used a hole punch and added polka dots around the shamrocks.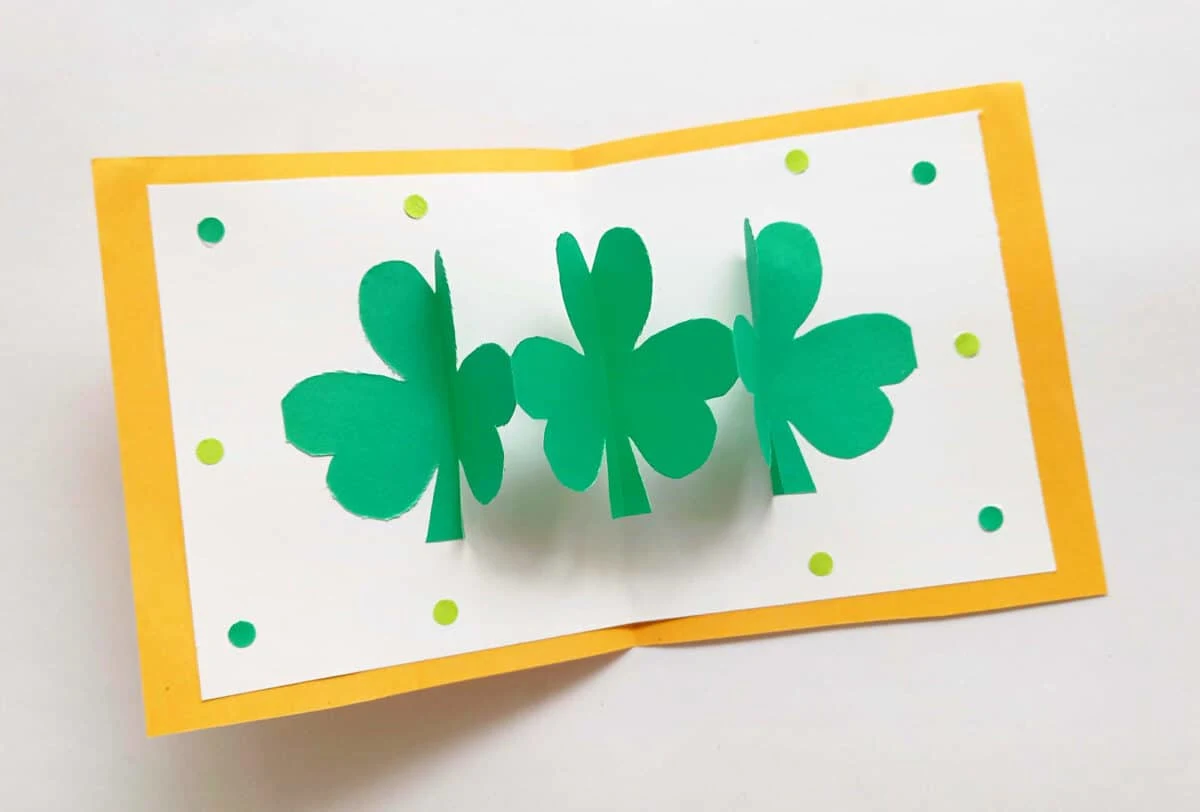 ---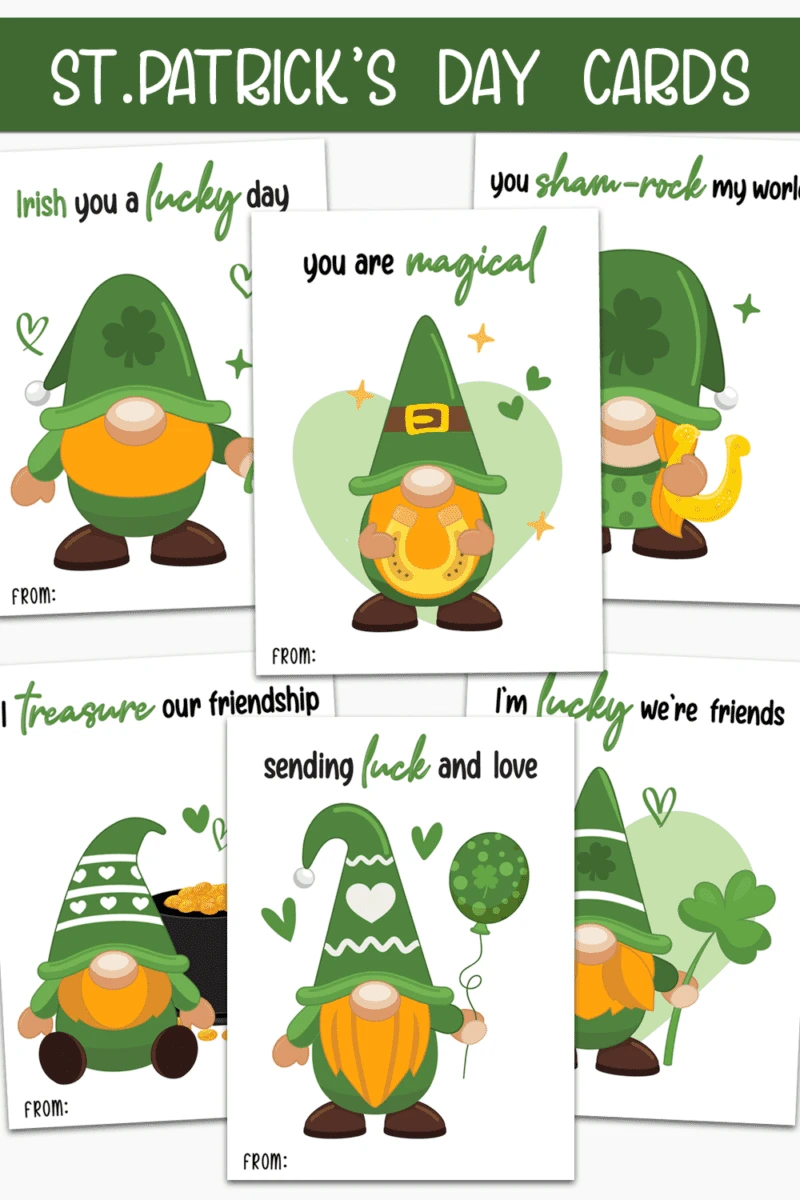 St. Patrick's Day Gnome Cards
Spread some cheer with these adorable St. Patty's Day cards with gnomes!
This instant download PDF file allows you to print these Luck of the Irish cards instantly!
Get the St. Paddy's Day gnome cards now!
---
Want to save this homemade St. Patrick's Day card idea for later? Be sure to Pin It!