Looking for an easy Thanksgiving craft that would look great on your holiday table or use as place settings? These cute canning lid turkeys are simple to make in 30 minutes or less!
This Dollar Tree DIY is an inexpensive craft. Each turkey can be made for $2 or less.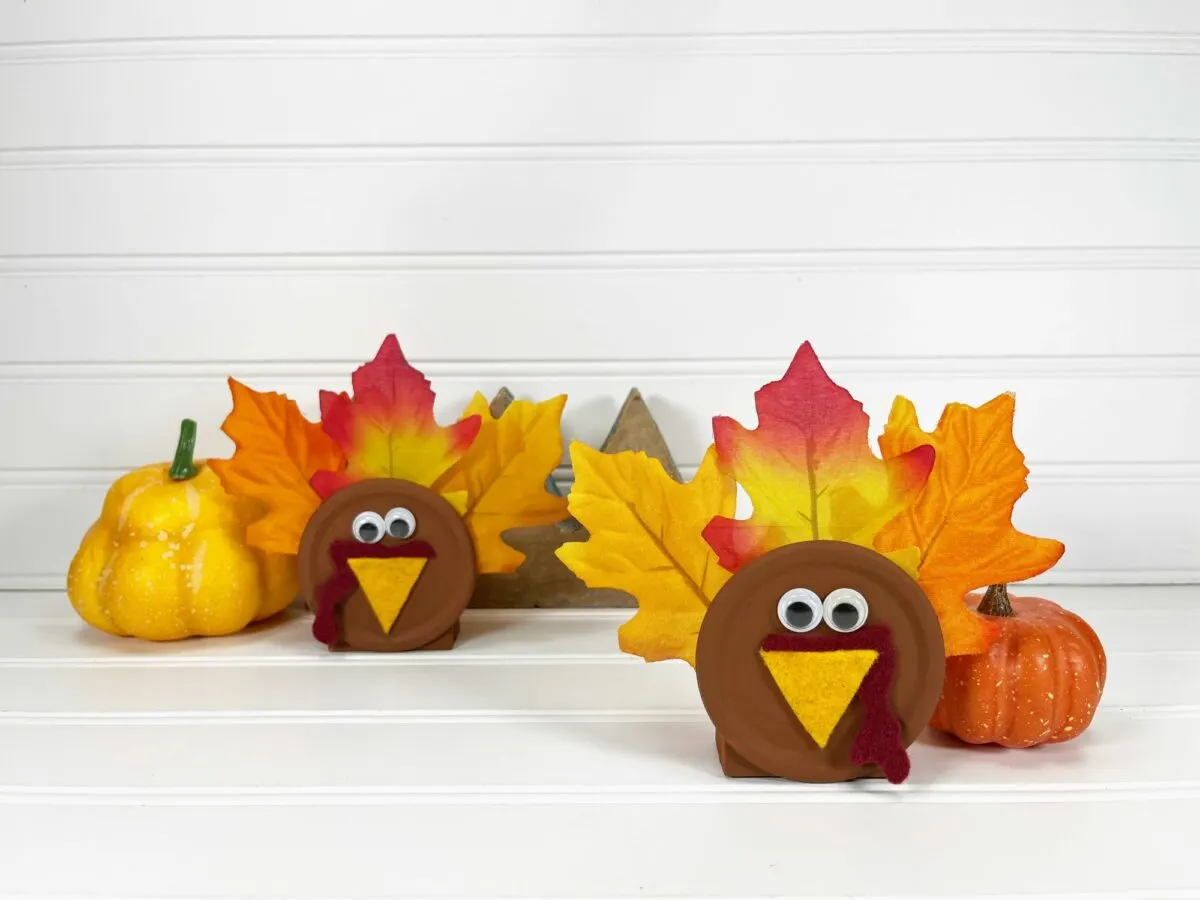 If you have used canning lids that can't be used for food preservation anymore, this is a great craft to repurpose the lids, too.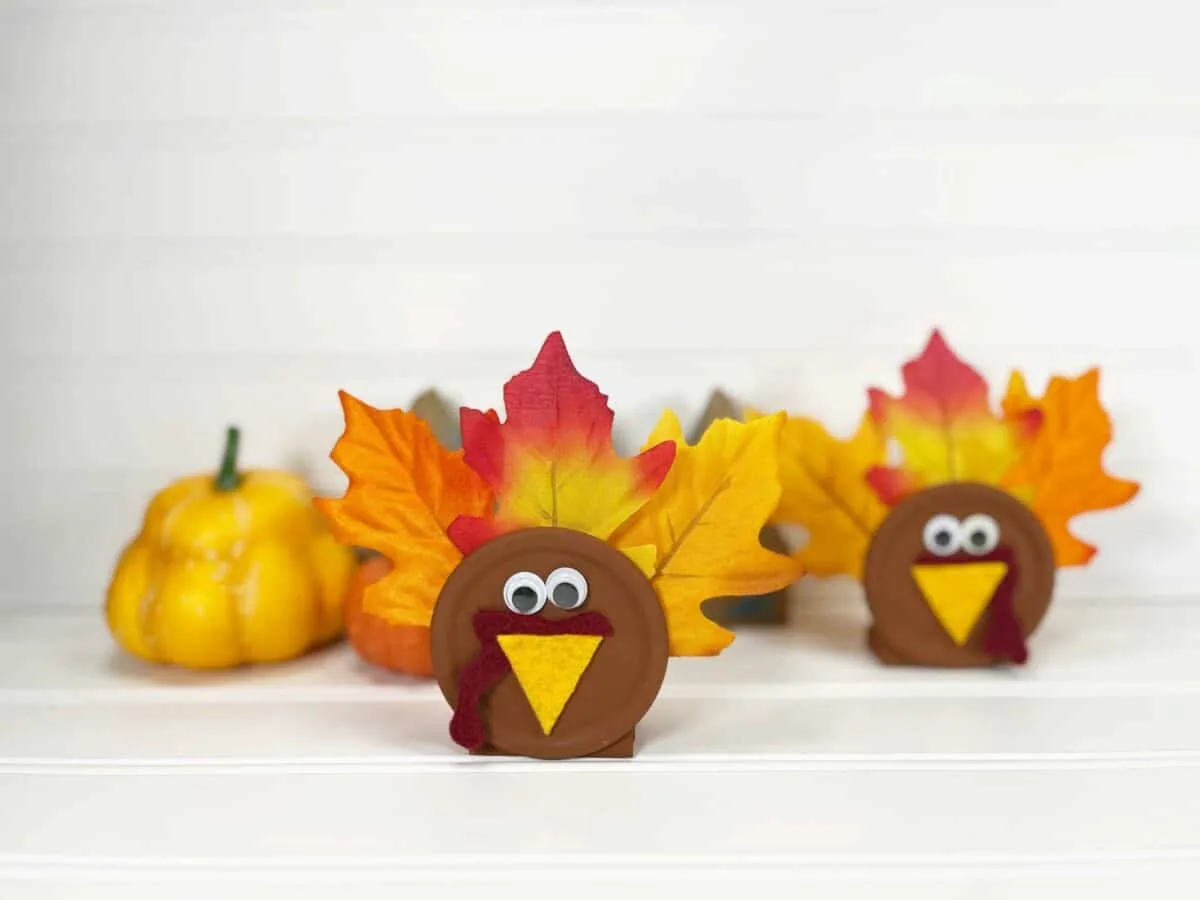 DIY Canning Lid Turkey
We purchased all materials, other than the paint, at the Dollar Tree. If you are making a lot of these turkey crafts, we suggest buying bulk canning lids which are much less expensive per lid.
Supplies
Metal Canning Jar Lids (1 lid for each turkey)
Wiggle Eyes (2 eyes for each turkey)
Small Silk Leaves (3 leaves for each turkey)
Tumbling Tower Game Pieces (2 for each turkey)
Brown Acrylic Craft Paint (I used DecoArt Americana in Milk Chocolate)
Craft Felt (Gold and Burgundy)
Hot Glue Gun or Craft Glue
Paintbrush
Scissors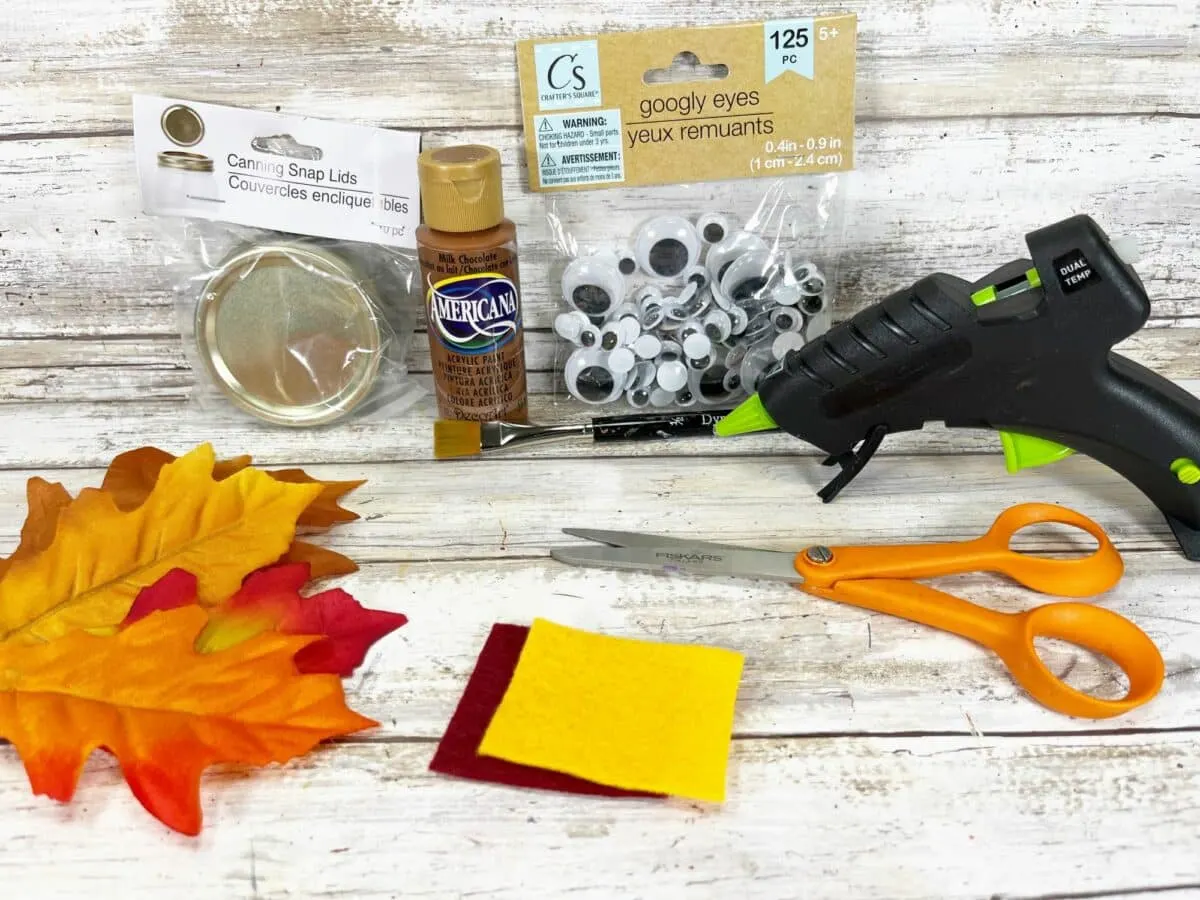 Instructions
Step 1
Paint a metal canning jar lid with brown acrylic craft paint.
Let dry, and apply a second coat, if needed.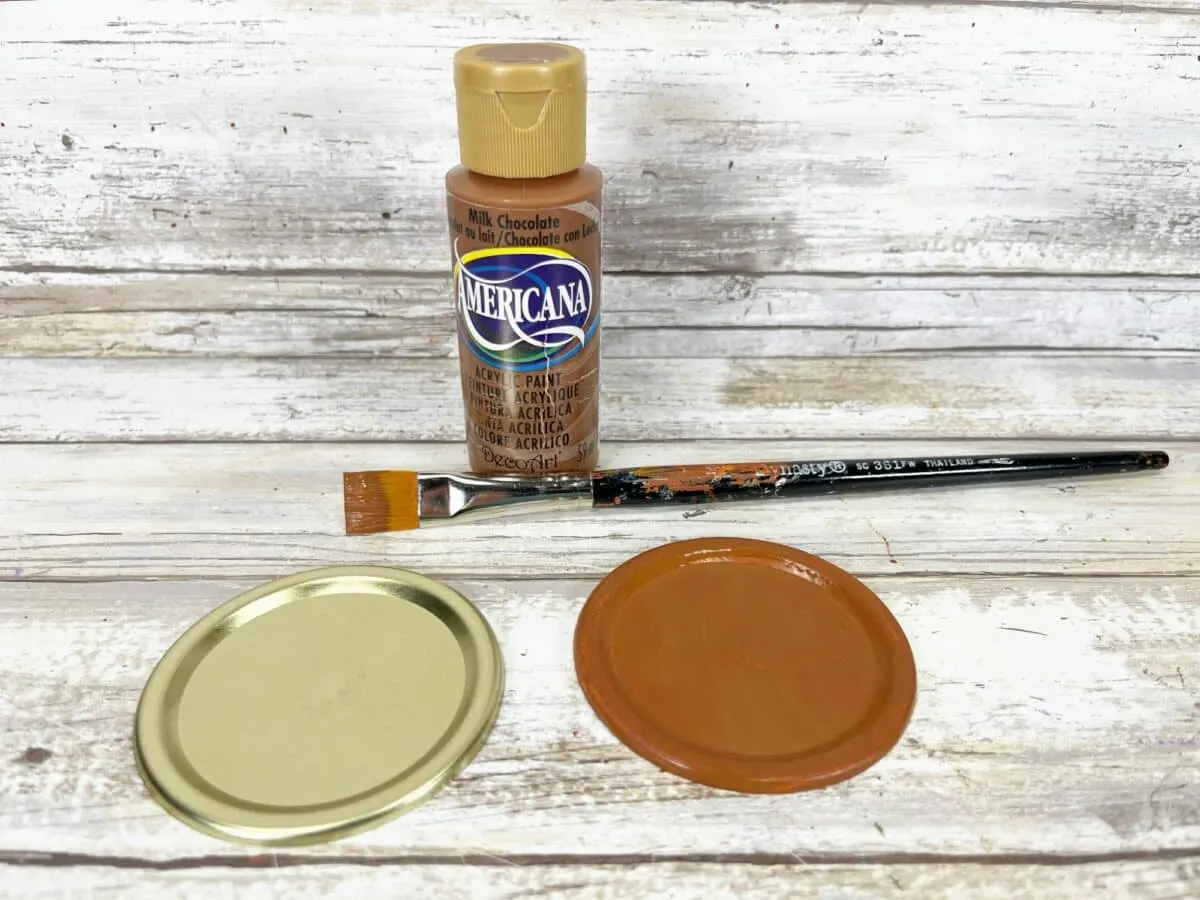 Step 2
Print and cut out the pattern pieces from our free canning lid turkey pattern.
Trace the beak pattern onto gold craft felt and the waddle pattern onto burgundy felt.
Cut out the patterns.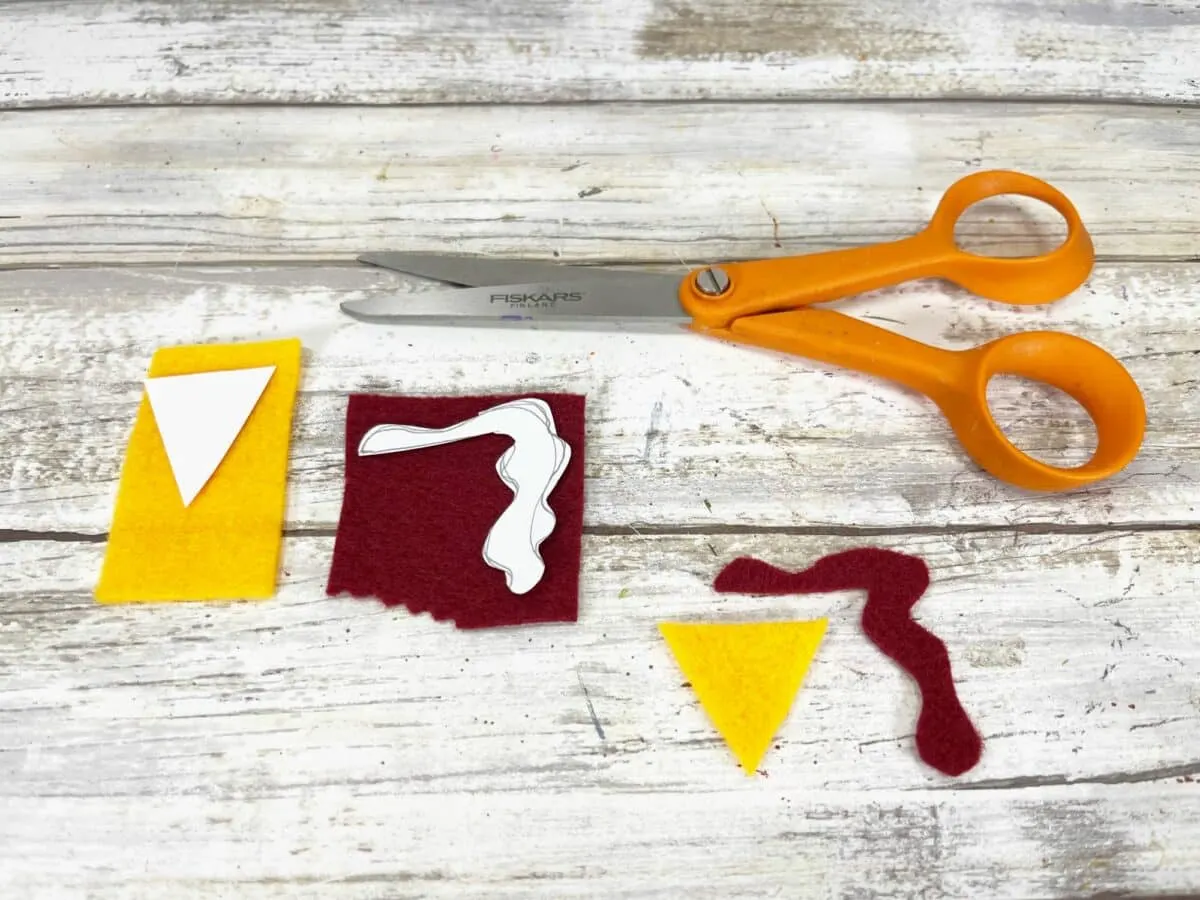 Step 3
Glue two wiggle eyes to the top of the canning lid. Then glue the waddle underneath the eyes, and then the beak underneath the waddle.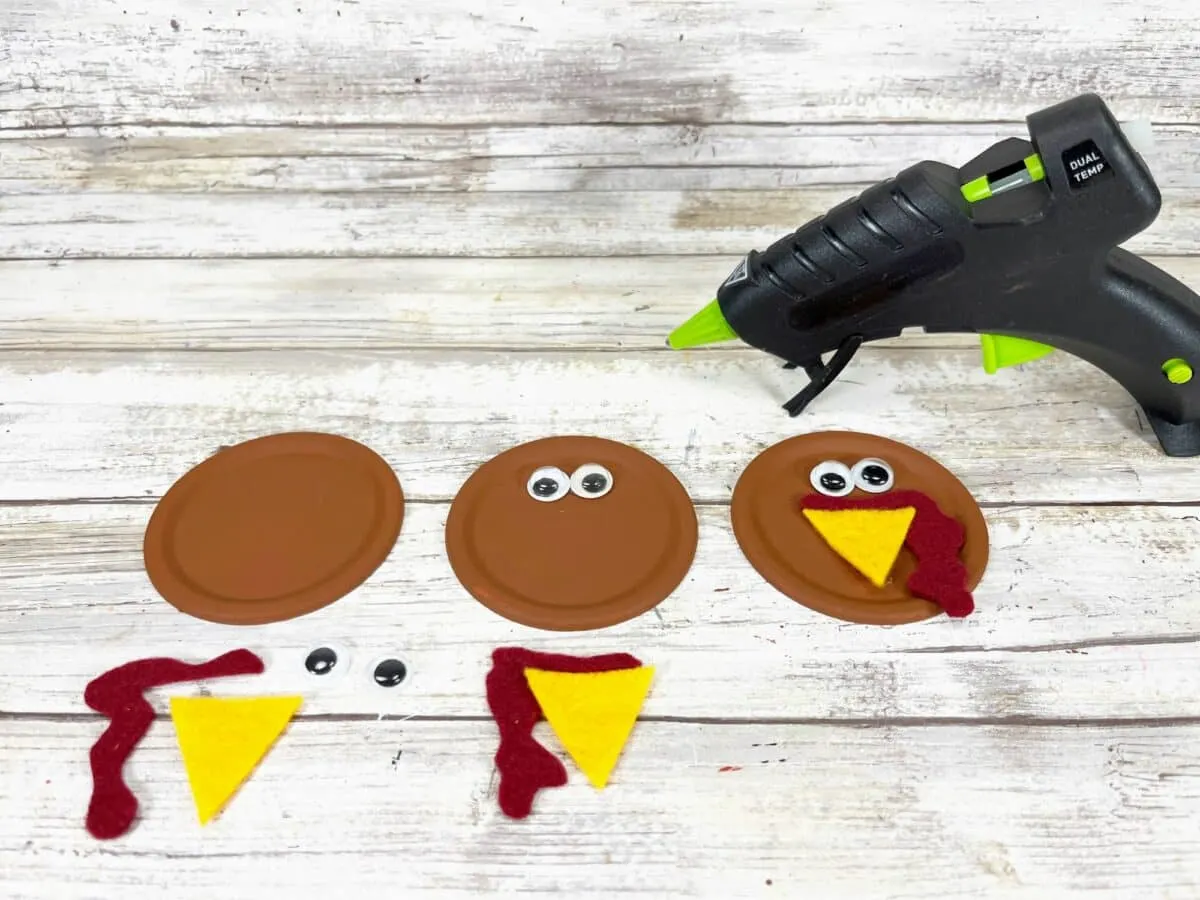 Step 4
Glue the three leaves to the back of the lid, overlapping them slightly so that they look like turkey feathers.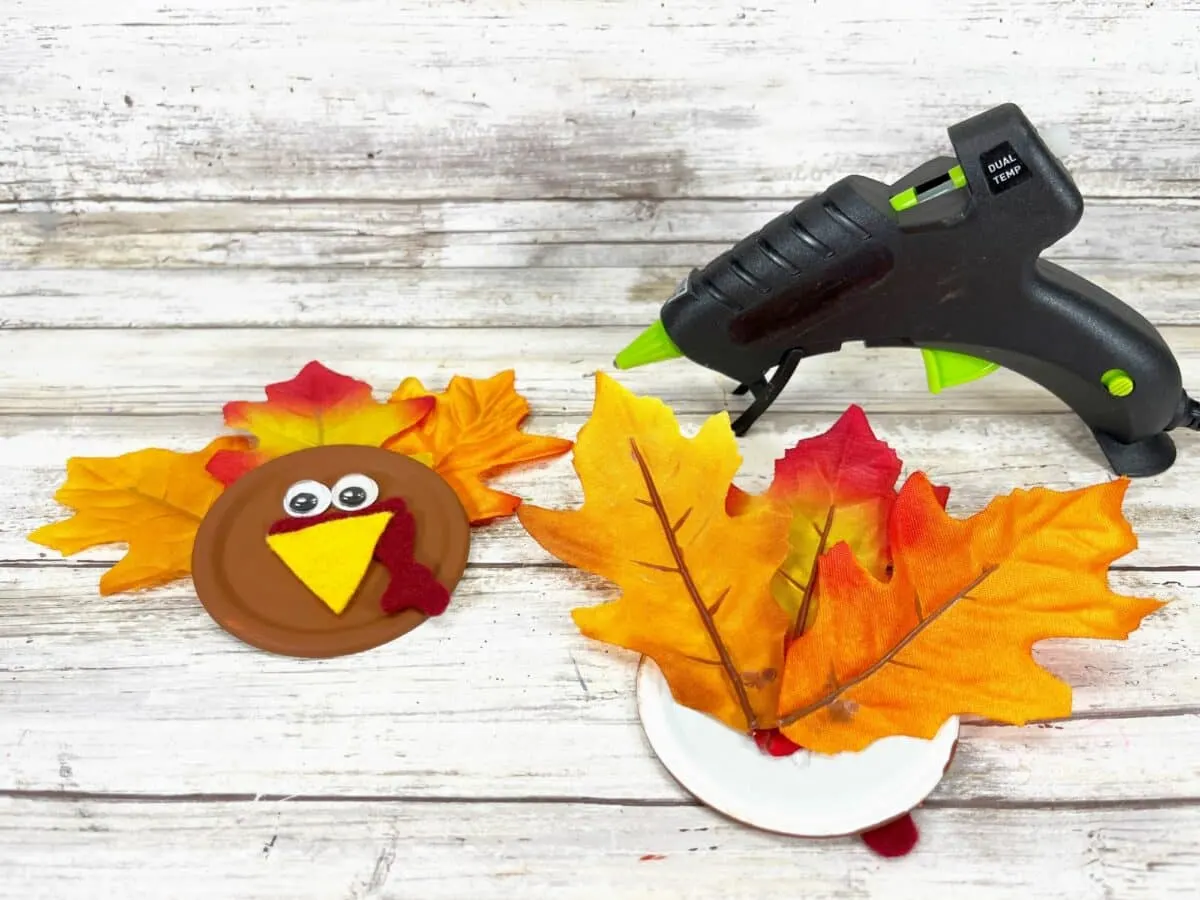 Step 5
Glue together two wooden game pieces to create a stand, using one piece laying flat and the other vertical. Paint with the brown paint and apply a second coat, if needed.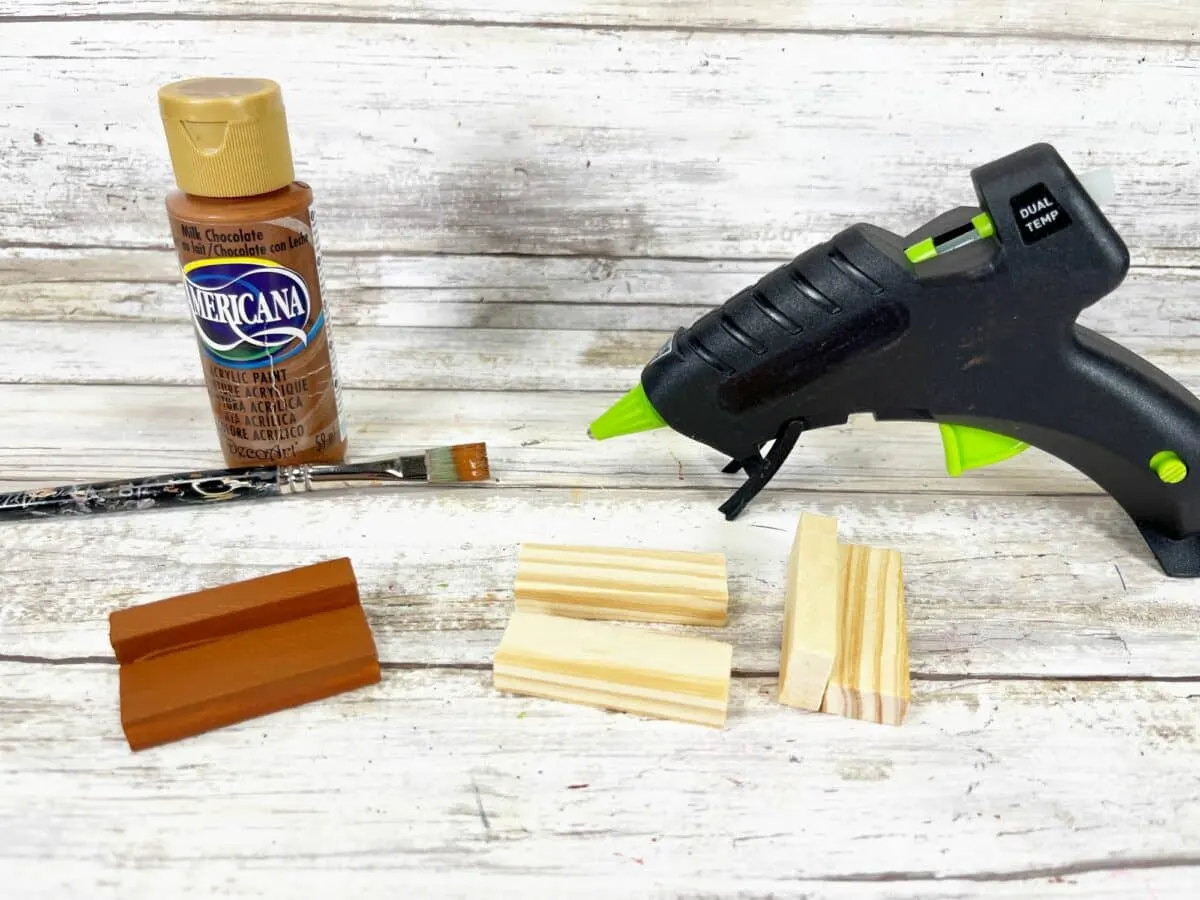 Step 6
Glue the tall edge of the stand to the back bottom center of the lid. Hold in place until the glue sets.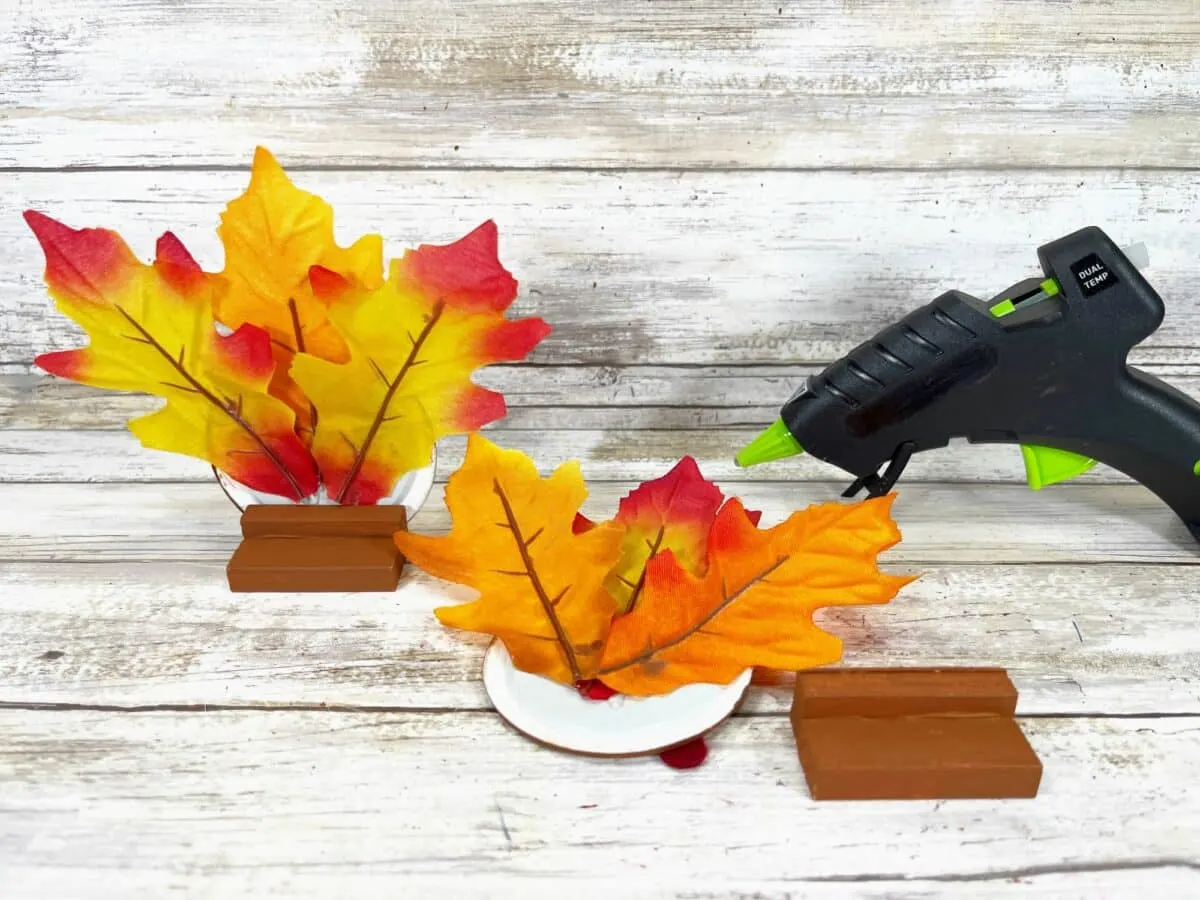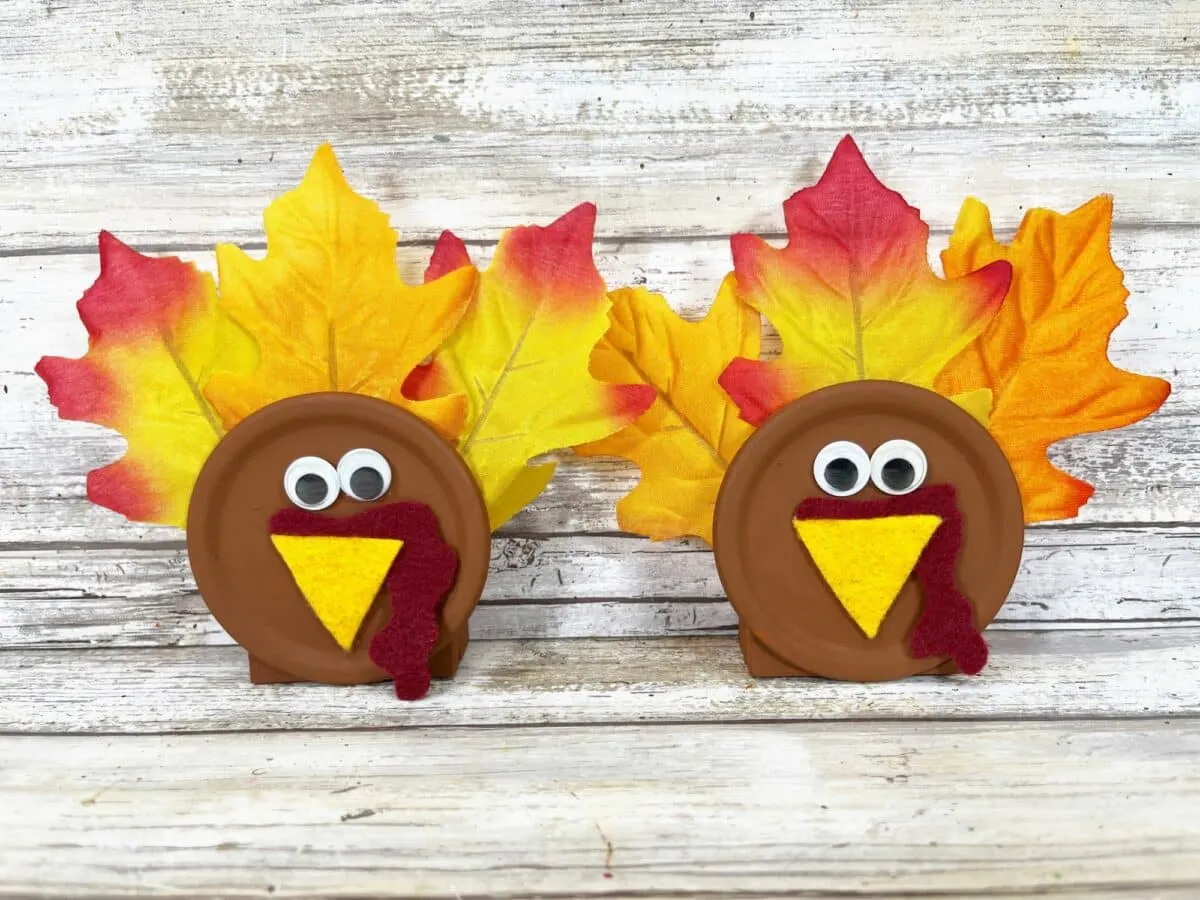 Like this idea? Be sure to Pin It to a Thanksgiving crafts board!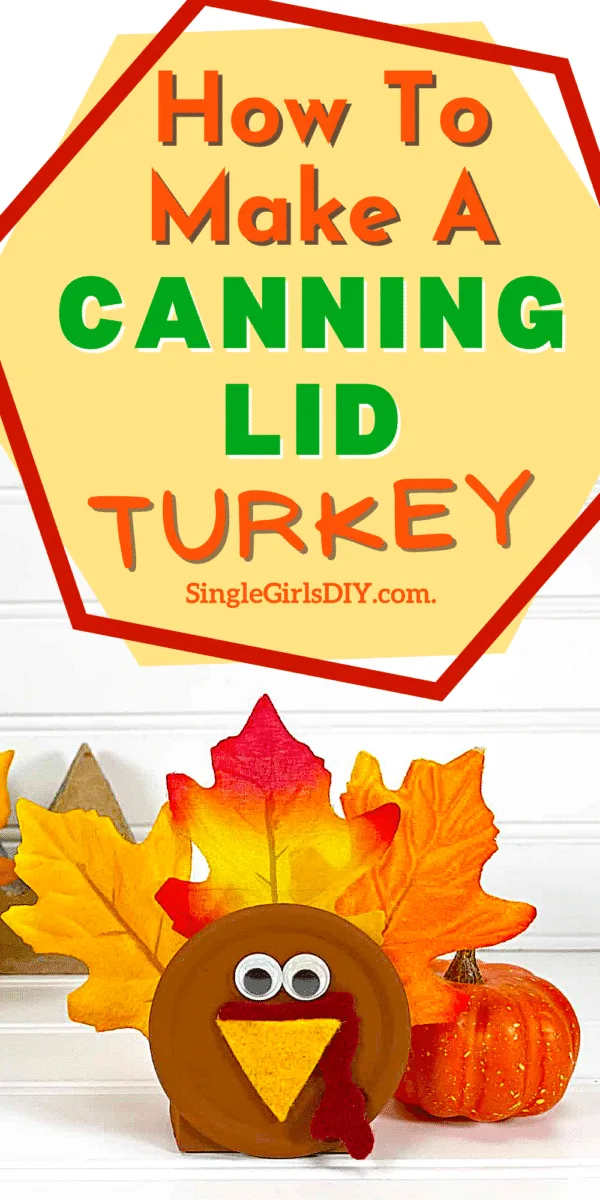 These canning lid turkeys are so easy to make! Be sure to see our other canning jar crafts, too: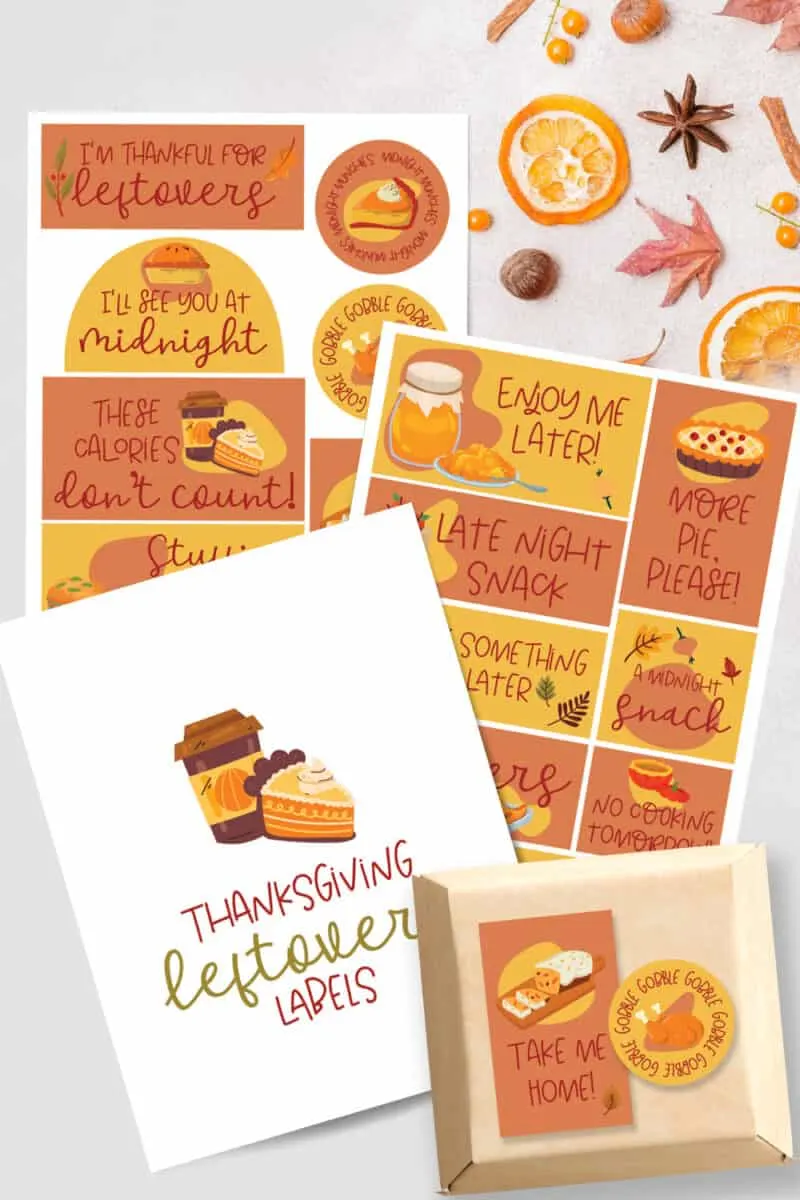 Thanksgiving Leftovers Printable Labels
Thanksgiving dinner always has a lot of leftovers – and don't you like sending your guests home with yummy goodies?
These fun leftovers labels are perfect to add to bags, trays and containers after the big meal!
Visit the Single Girls DIY library to download your 15 labels right now!
Be sure to see more of our cute turkey craft ideas, too: