It's always nice to make homemade decorations for the holidays. These DIY Thanksgiving Napkin Rings might be the easiest craft you make all season!
If you are setting a lovely table for Thanksgiving dinner (or any Fall celebration), you want everything on the table to be beautiful. Even the napkin holders! Thankfully, these homemade napkin rings can be made with three easy steps.
Pair them with my easy DIY pumpkin place card holders for an elegant table setting. And my matching DIY monogram pumpkin which would look great on the table as a centerpiece.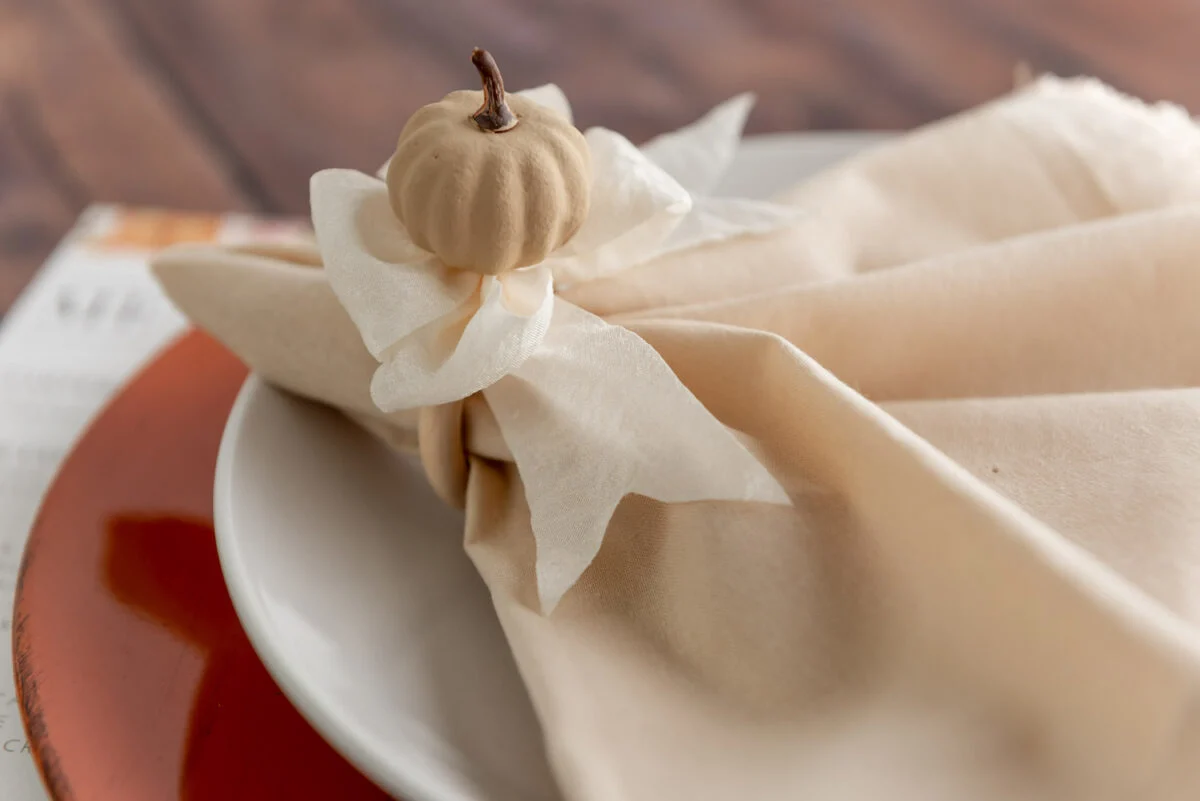 While I was thinking about Thanksgiving dinner when I made these, you could easily use these pumpkin napkin rings for Halloween, too! Especially if you painted them a bright orange or even a purple or black color.
It is amazing how adding a napkin holder to a place setting can instantly make your party seem fancier! It takes little effort, yet the results are impressive.
Keep everyone entertained and talking with my free printable Thankful Dice game and free printable Thanksgiving Bingo cards.
These fall napkin holders would be excellent for a Fall or Autumn wedding. Just choose a paint color and ribbon that matches your theme or decor.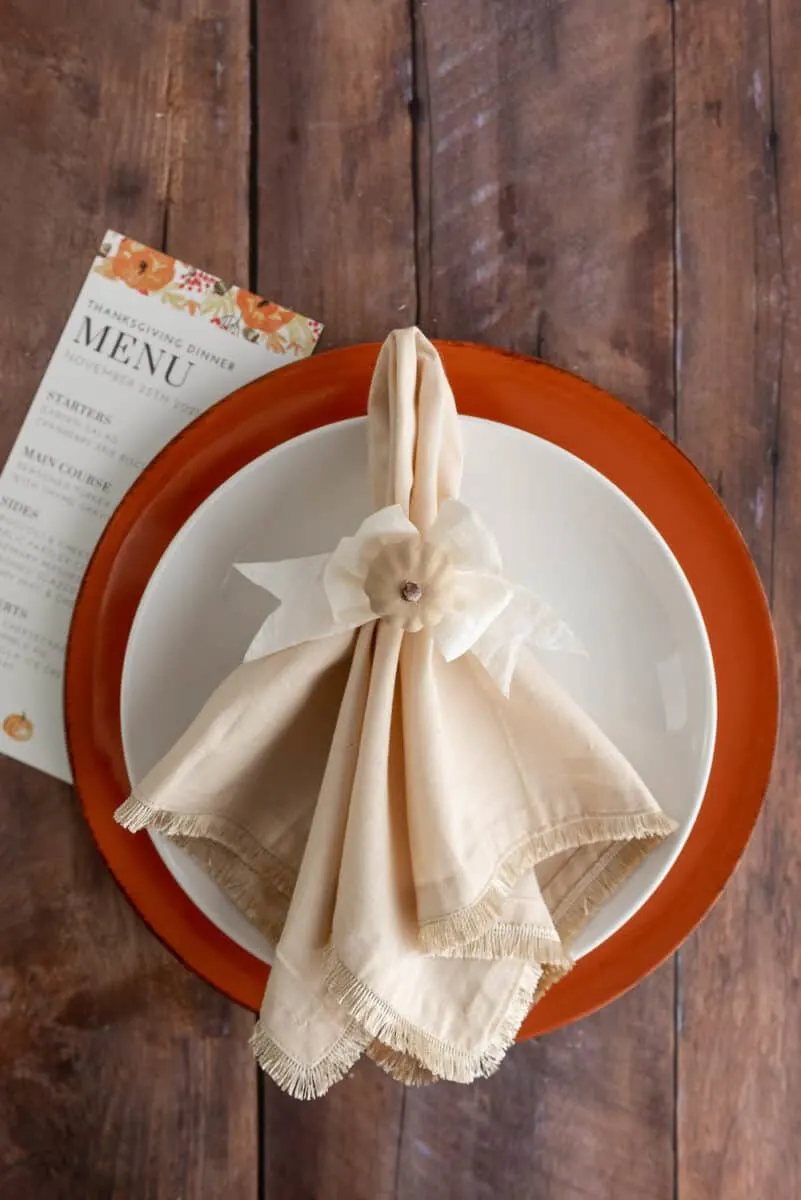 Helpful Tips
You can find mini foam pumpkins sold in a bag (usually as a vase filler) or on stems, such as floral picks. The floral stems will probably be cheaper, you just need to remove the pumpkins from the stems.
Want bigger pumpkin napkin rings? These mini pumpkins come in a pack for around .50 cents a pumpkin, which is a pretty good deal.
The wood rings that I use are actually used for macrame. So if you are in a craft store and having a hard time finding them, look in the macrame and yarn aisle.
A matte paint will look more elegant and has a farmhouse feel. However, if you want glossy pumpkins, that works, too!
Instead of a wide, satin ribbon, you could choose to use a Fall ribbon, or burlap. Use whatever color works for your decor. If you have a set of china that you know you will be using for this special meal, make sure that your ribbon and paint coordinate well with the plates, as the napkin rings will be very close to the tableware.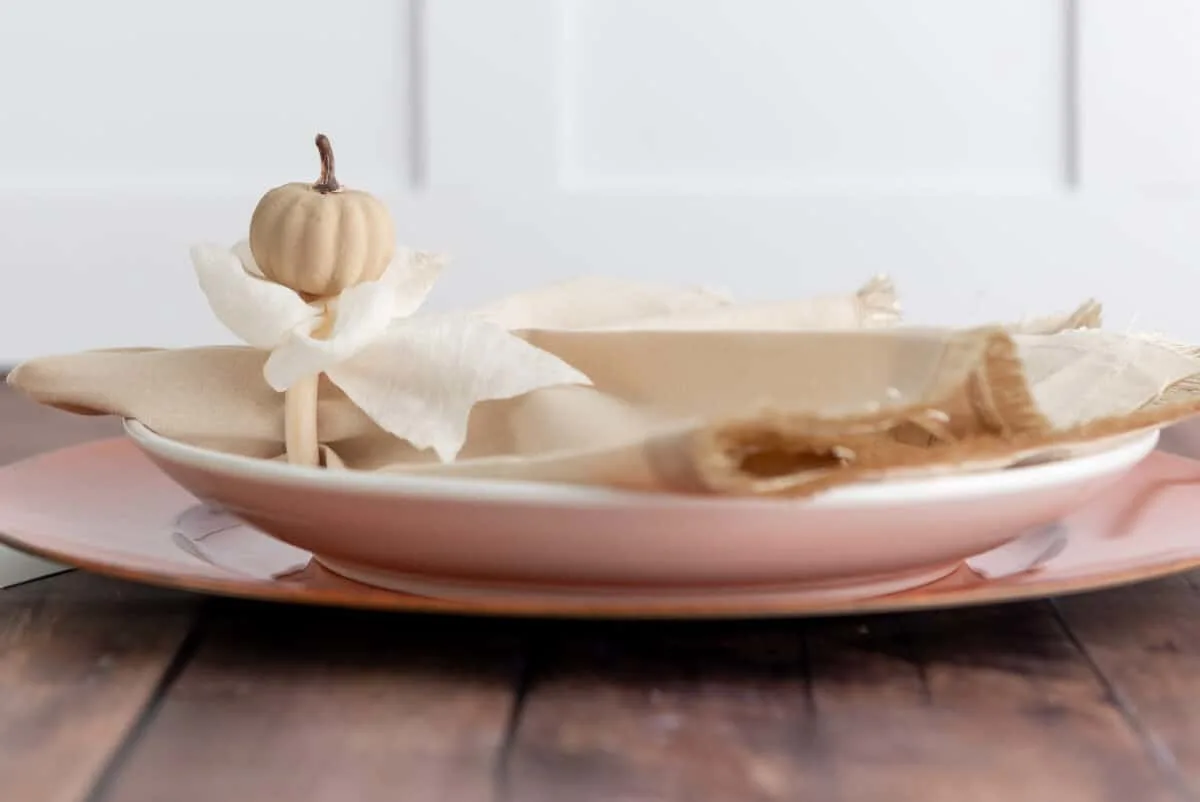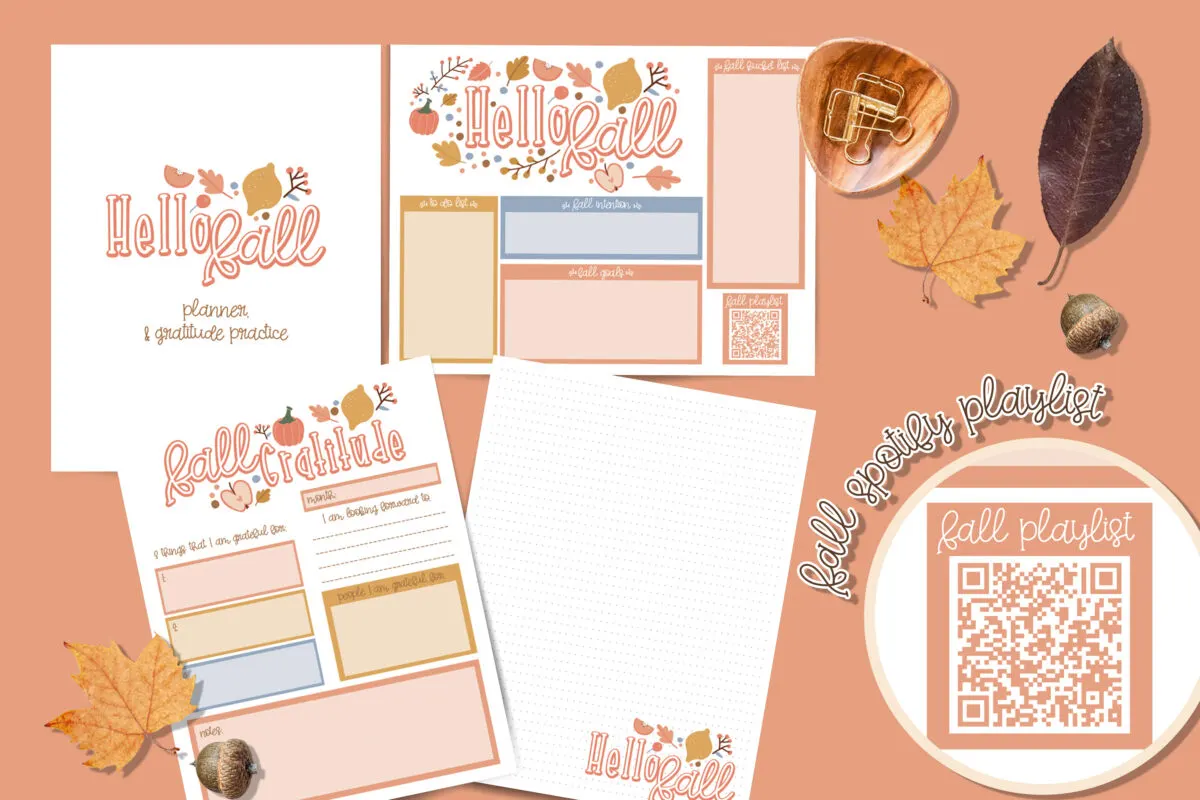 Get Your Fall Gratitude Journal Now!
Fall is a time to rest, reflect and be grateful. This printable planner and journal pack will help you capture your memories, and plan for the busy season ahead.
DIY Thanksgiving Napkin Rings
Supplies
Mini foam pumpkins (about 1" in diameter)
Wood rings (around 2 inches in diameter)
Matte acrylic paint (I used DecoArt Crafter's Acrylic in Tan)
Paint brush
Hot glue gun
Ribbon (I used a satin 1.5" ribbon)
Directions
Step 1
If you are using foam pumpkins on a pick or stem, remove the pumpkins before you start.
Paint each pumpkin over the entire surface (even underneath) and let dry. I found that the foam really soaks up the paint, so you will probably need two coats.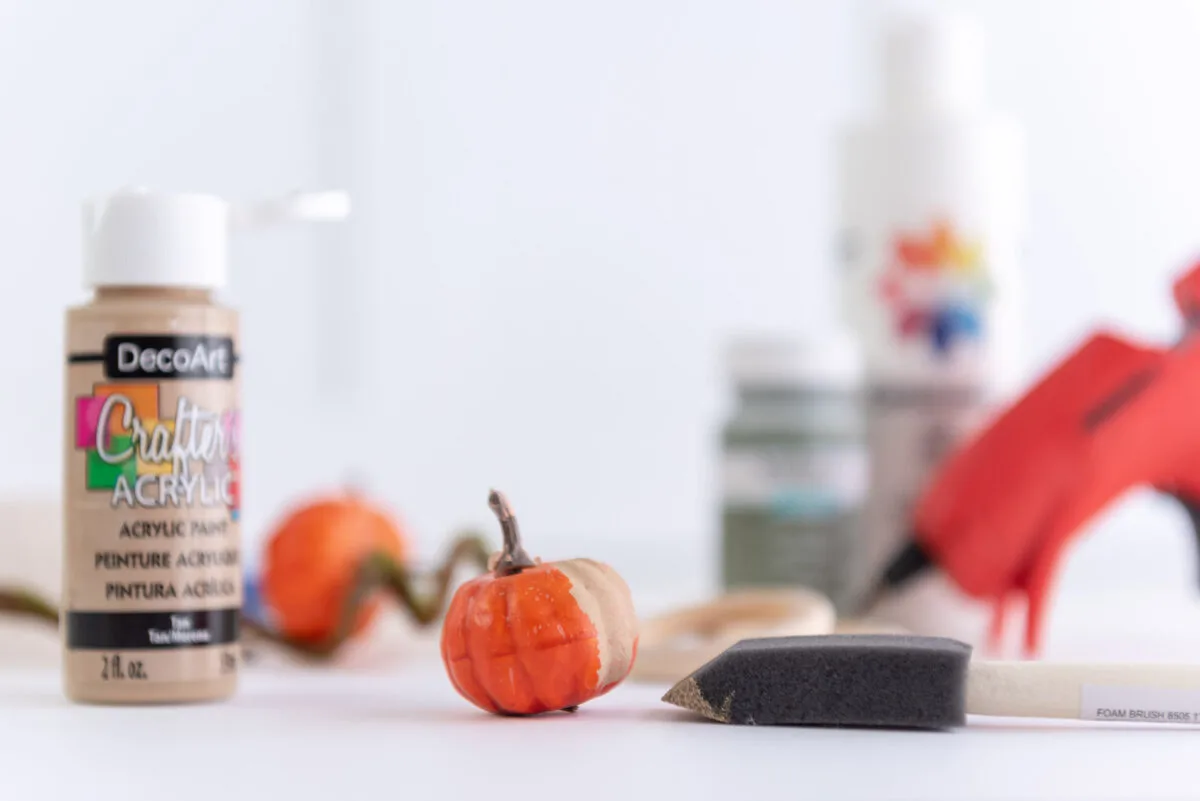 Step 2
Make a double bow with the ribbon for a really elegant look. (You could just use a single loop bow if you'd like.)
I simply tied a bow and then tied loops again to make a double bow. Then I notched the ends of the ribbon by cutting into them with a triangle shape (see picture below).
I do have a tutorial on how to make a bow for a wreath that might help you.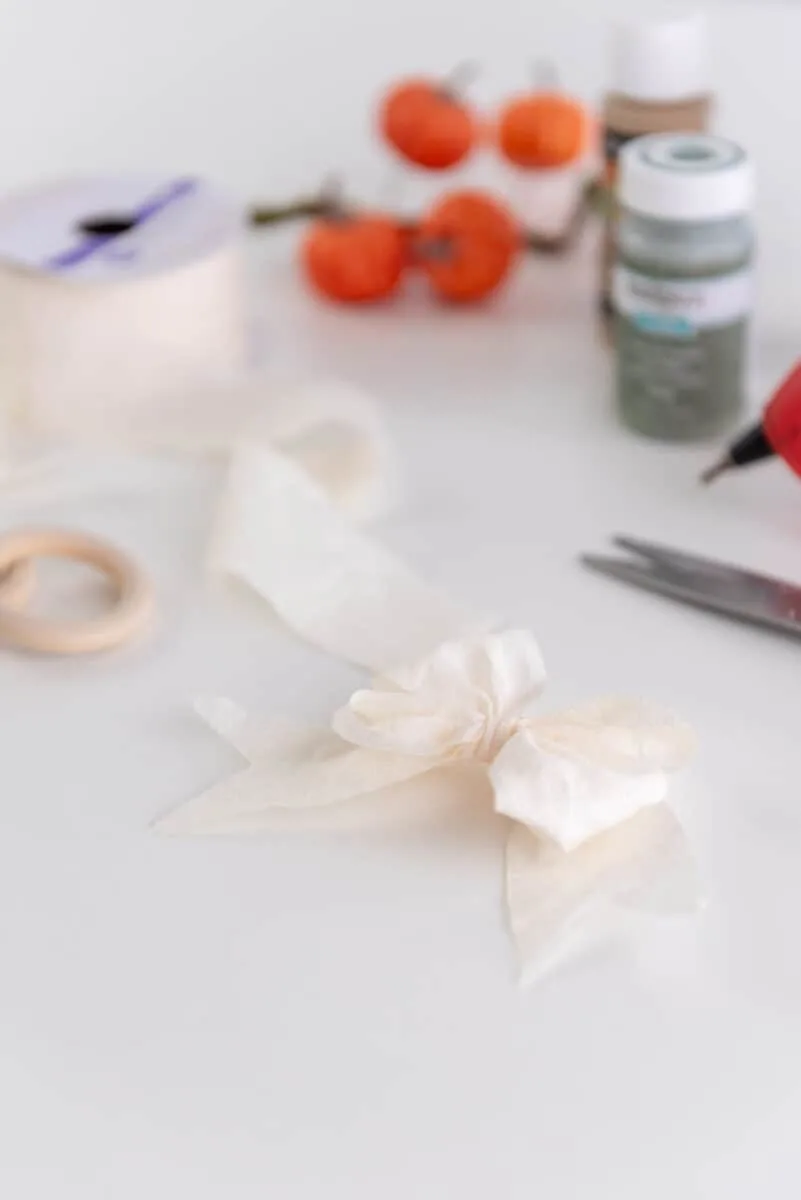 Attach the bow to the wooden ring with hot glue under the knot of the bow.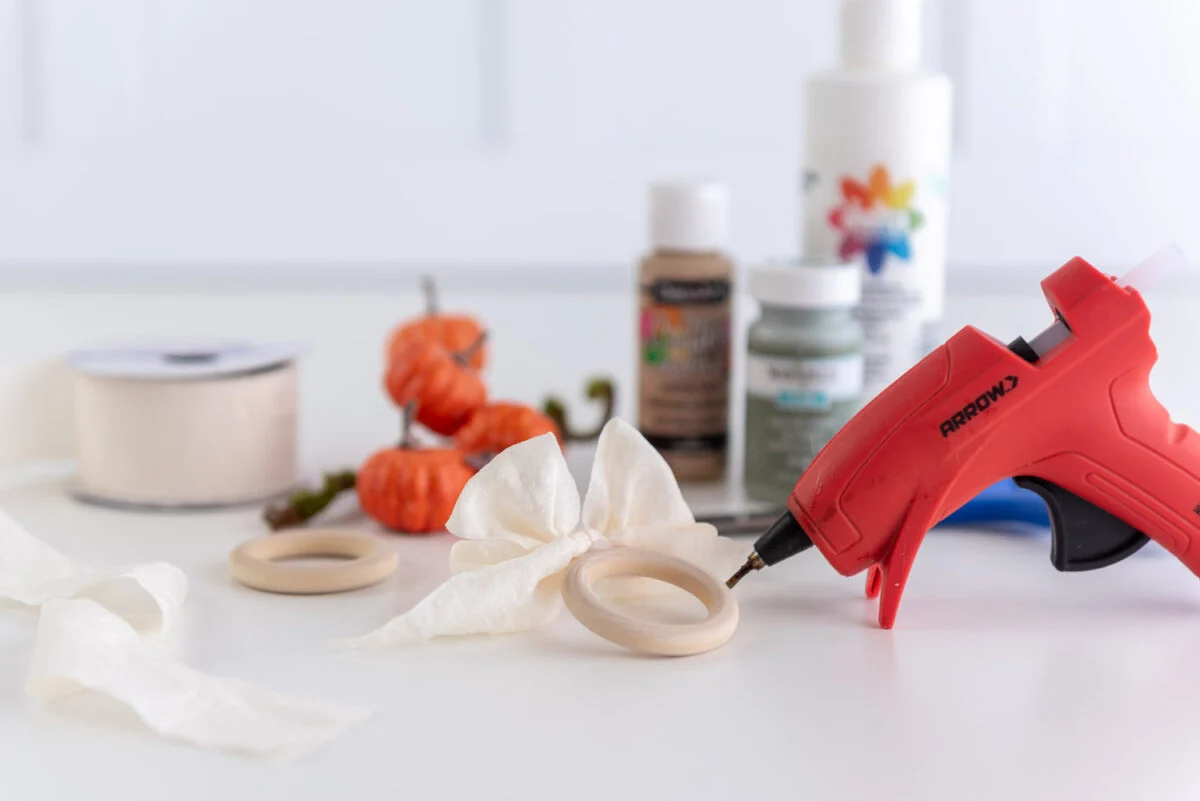 Step 3
Next, hot glue one foam pumpkin on top of the bow (in the middle, on top of the knot).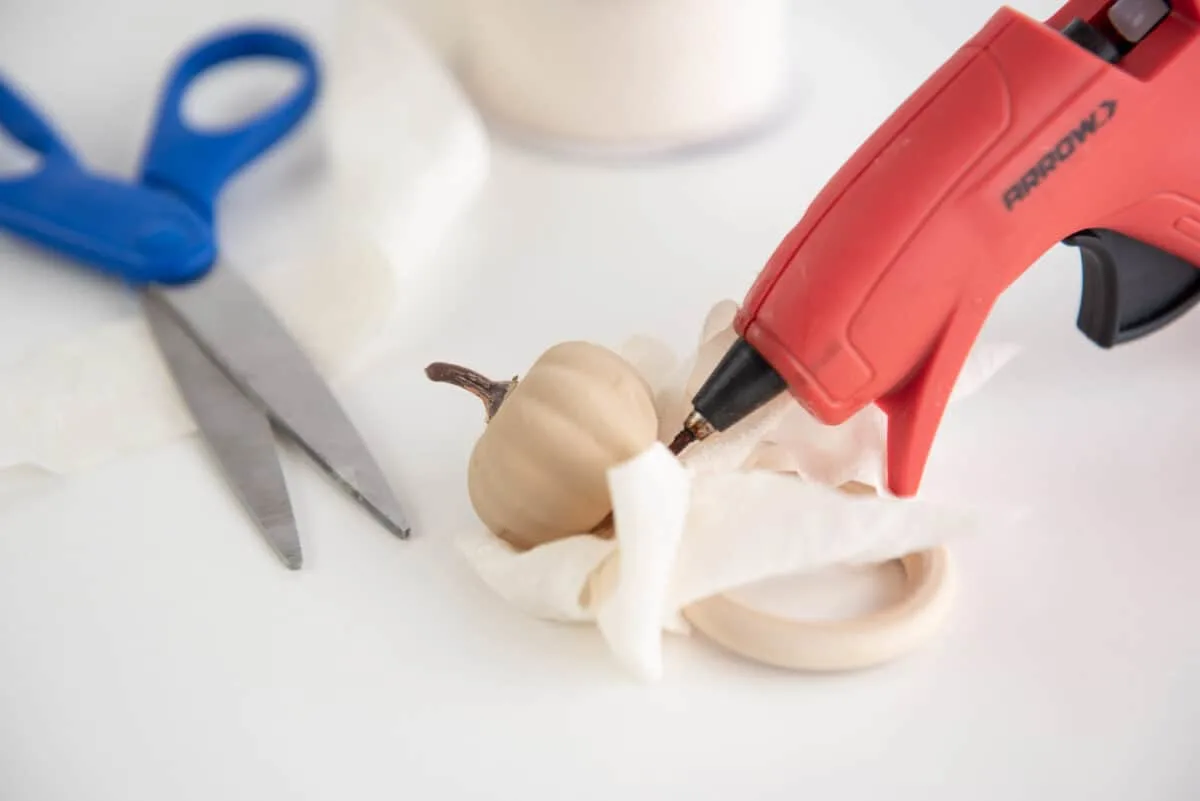 How to Use Napkin Rings
If you like the way that I used these pumpkin napkin rings, here's how I did it.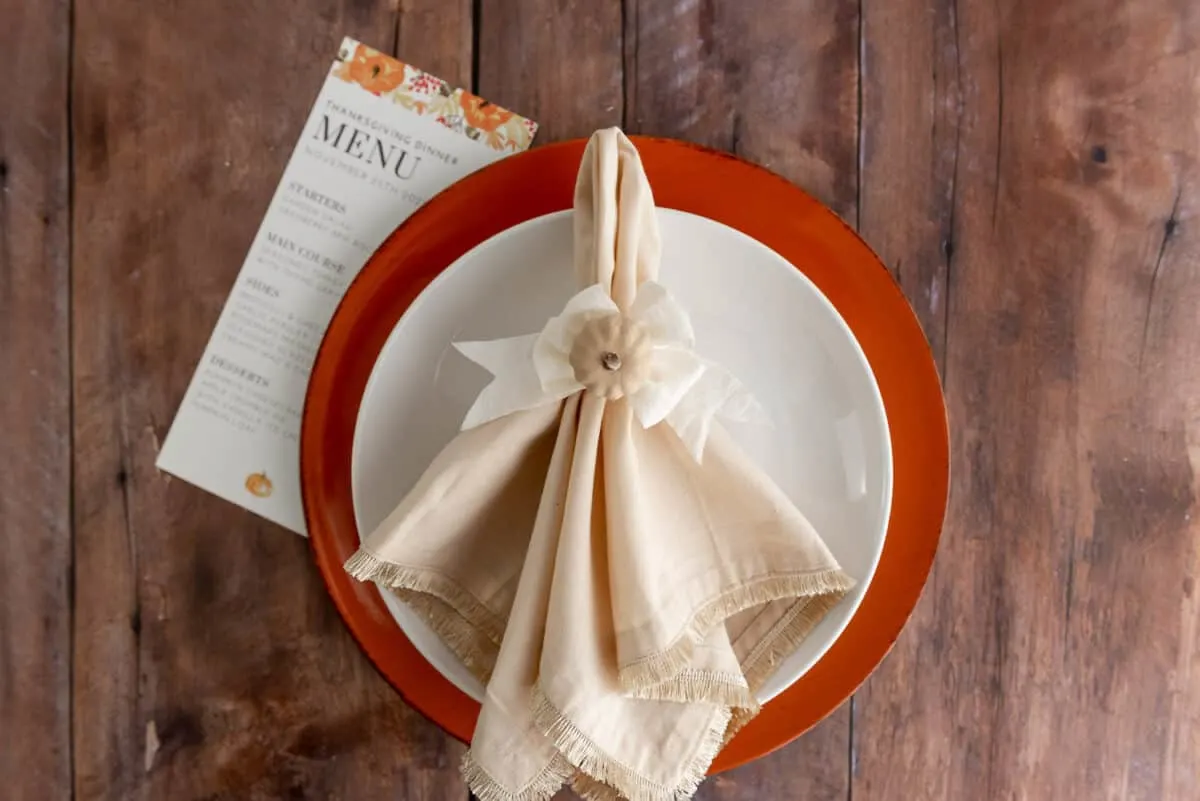 Fold a square napkin (preferably a fabric napkin) in half from one corner to the opposite corner. This will create a triangle.
Grab the middle of the longest side of the triangle napkin. Then just let the fabric drape and fall down as you pick up the napkin.
Now slide the finished homemade napkin ring down the napkin about halfway. Add to your table!
My DIY wine glass charms let your guests keep track of whose glass is whose during the meal!
---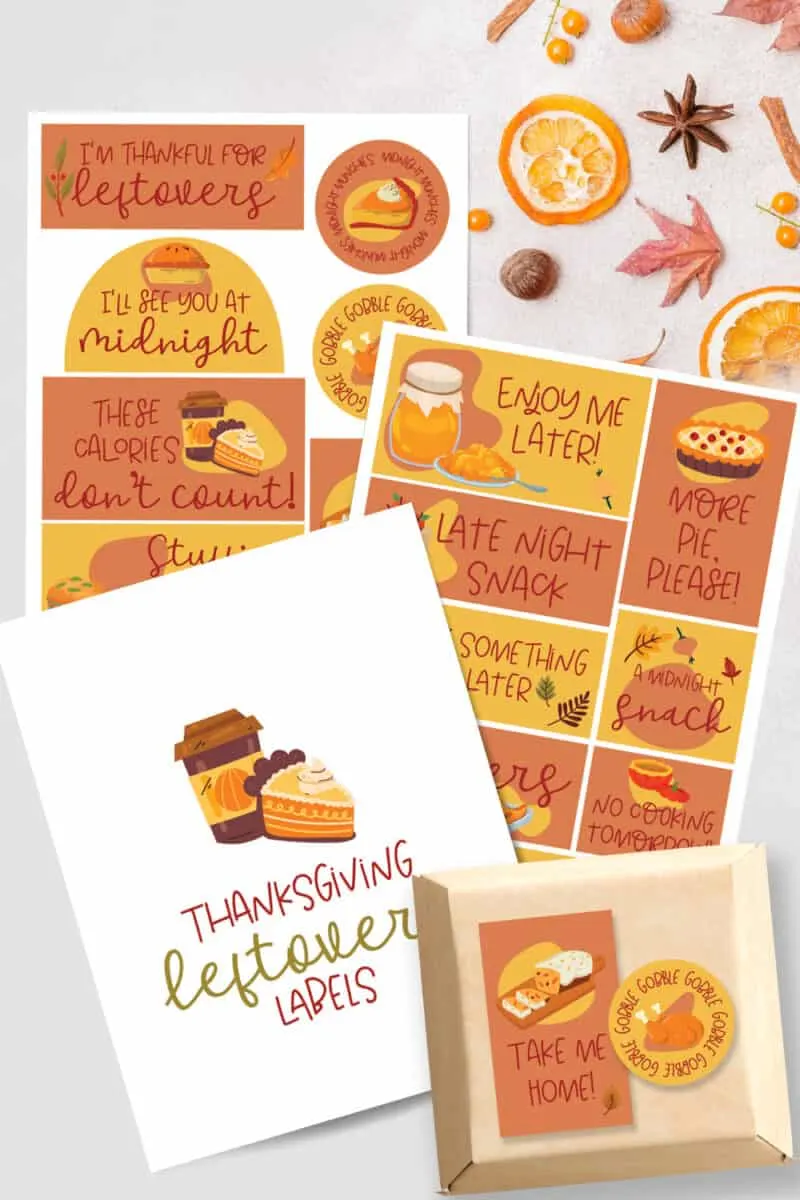 Thanksgiving Leftovers Printable Labels
Thanksgiving dinner always has a lot of leftovers – and don't you like sending your guests home with yummy goodies?
These fun leftovers labels are perfect to add to bags, trays and containers after the big meal!
Visit the Single Girls DIY library to download your 15 labels right now!
---
If you like these Thanksgiving napkin rings, we have more easy Fall crafts that are perfect for gorgeous table settings. Make a pumpkin vase floral arrangement as a table centerpiece. These wooden pumpkins or 3D felt pumpkins would look great on the table, too.
Welcome guests to your door with this lovely square autumn wreath. It's so simple to make!