If you have ever wondered how to recycle toilet paper tubes for crafts, you are going to love this tutorial! These tiny toilet paper tube boxes are so much fun to make!
We all have cardboard tubes at home, right? So why not turn them into something functional? These little boxes are perfect for storing desk supplies such as paper clips, spare change, rubber bands, etc.
They are also pretty toilet paper tube gift boxes! While other cardboard tube gift boxes usually look like, well, flattened toilet paper tubes, these look handmade and thoughtful!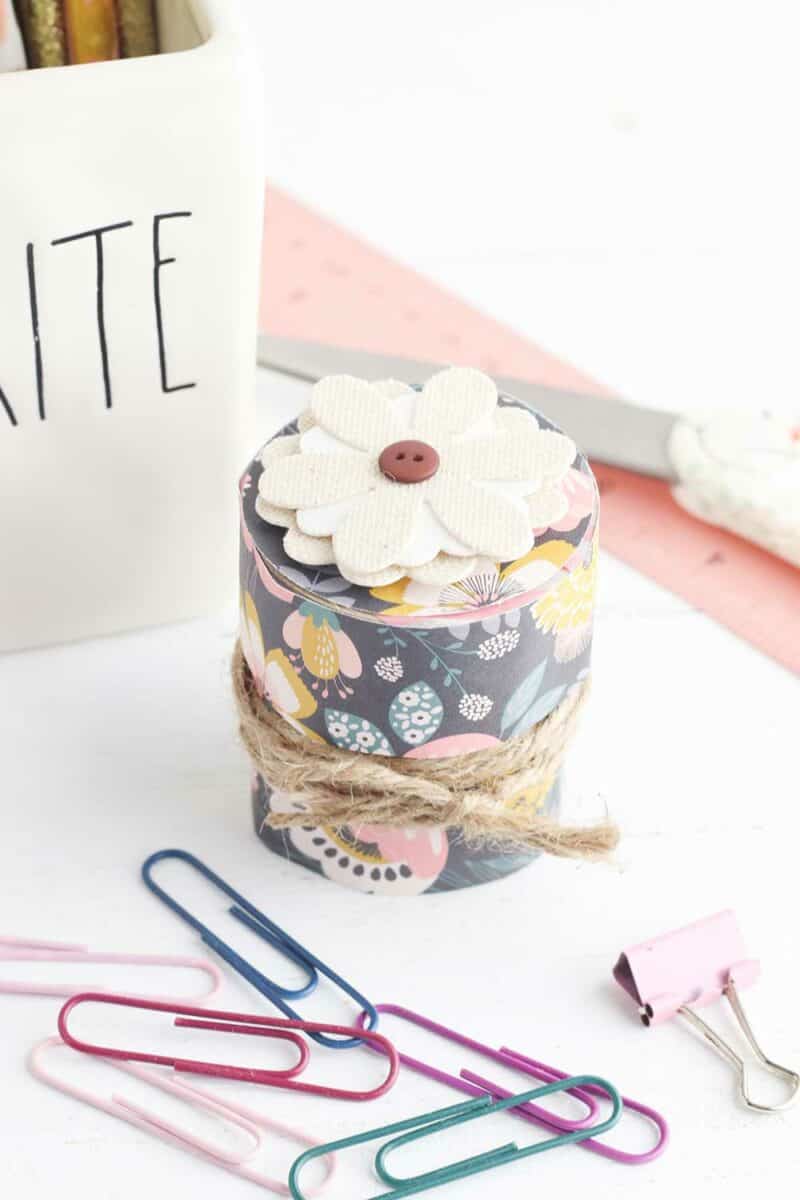 Some helpful hints while making these tiny boxes:
Use double sided tape instead of glue to attach the decorative paper if you are worried about glue leaking through.
When adding the cardboard circles to the tubes, try to get the circle to tuck snuggly into the tube with the edges meeting, rather than having the cardboard hanging over the edge.
Any type of scrapbook paper would work. You could use a thick gift wrap, too. Use Christmas paper to make these as holiday gift boxes.
Buttons or shells would also make a pretty topper instead of a flower.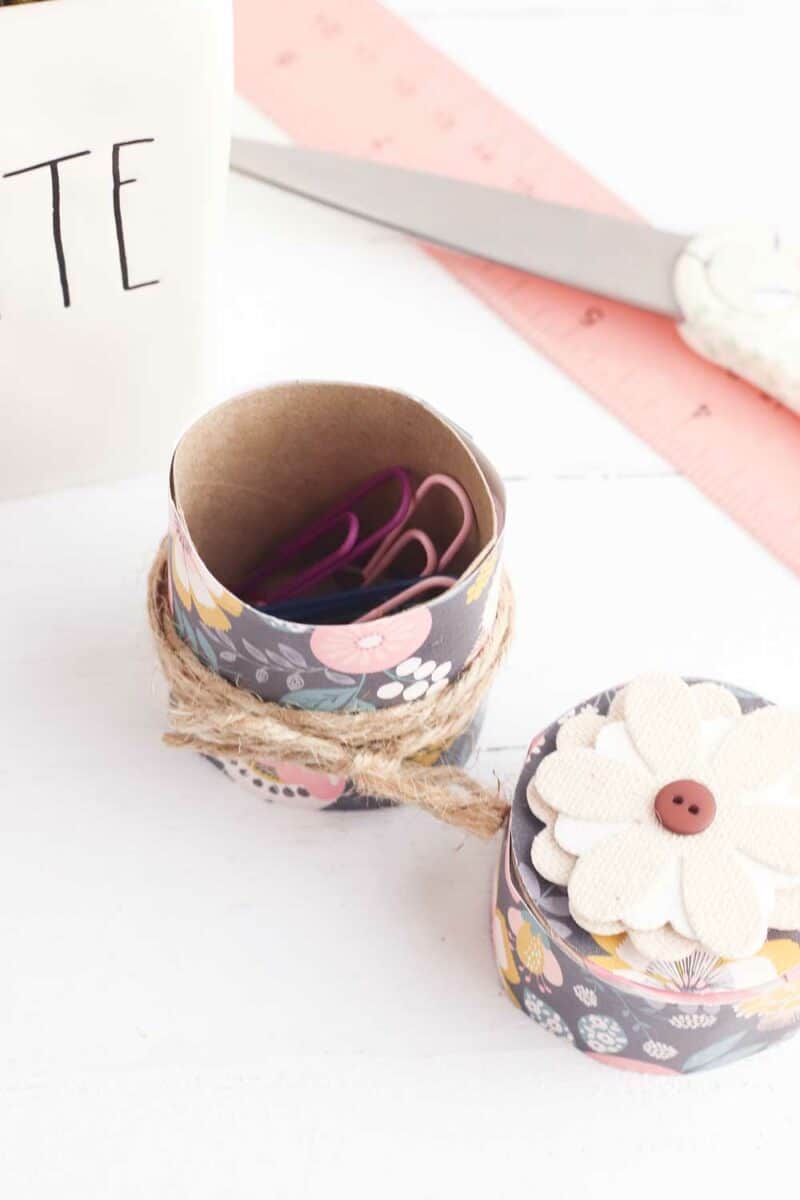 Be sure to check out all of my easy DIY storage crafts, including:
How to Make a Toilet Paper Tube Box
Supplies
Empty toilet paper roll
Thin brown cardboard (I used the back of an old notebook)
Floral patterned paper (or whatever paper you'd like)
Burlap paper flower (I used a dimensional scrapbook sticker)
Ruler
Scissors
Glue
Brown twine
Instructions
Step 1
Trim the toilet paper roll to the height you would like your box to be, then set it aside.
Cut two circles from the cardboard, one the same size as the toilet paper roll and one slightly larger.
Step 2
Measure around the outer edge of the larger circle. Using that measurement, cut a one-inch wide strip of cardboard the same length. This will wrap around the cardboard circle to become a lid.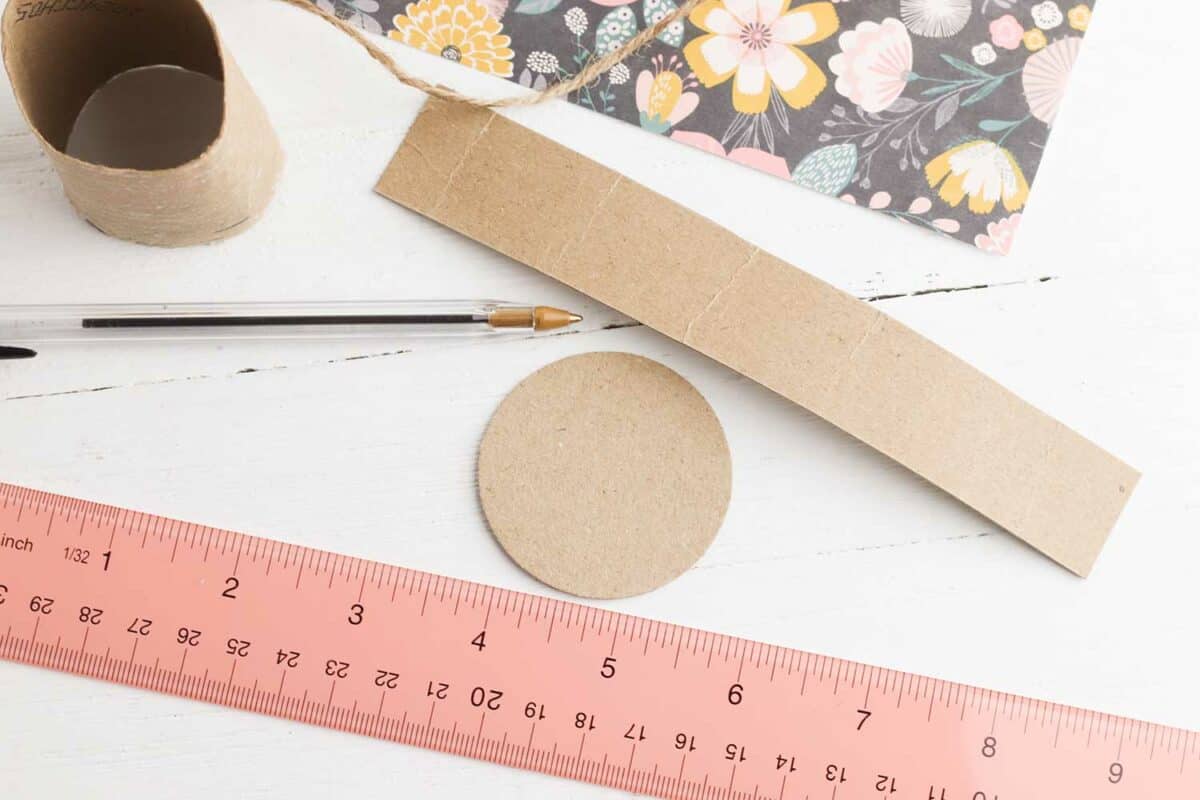 Step 3
Trace the larger circle and cardboard strip on the back of the floral paper. Cut out each shape.
Measure the height of the toilet paper tube on the back of the floral paper, then cut a piece wide enough to cover around the entire tube.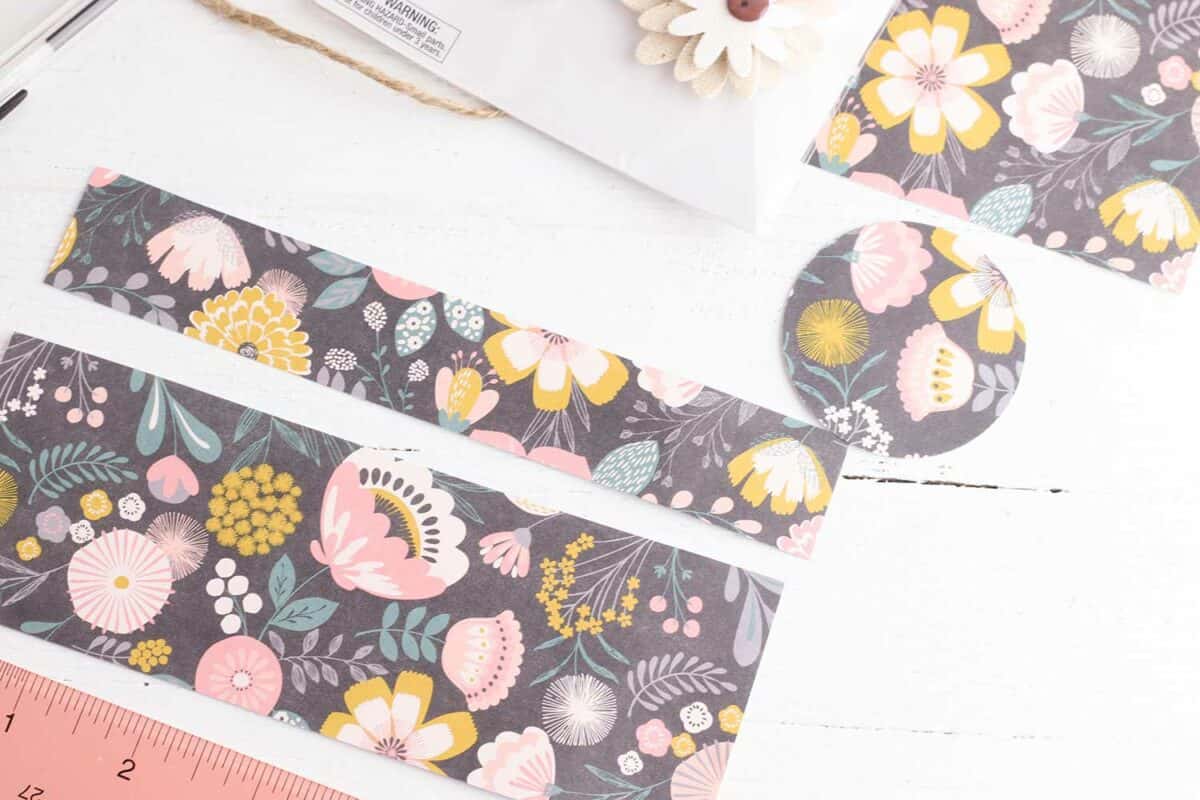 Step 4
Form the cardboard strip into a circle shape and glue the ends together. Glue the larger circle to the top of the cardboard strip to make a lid for the box.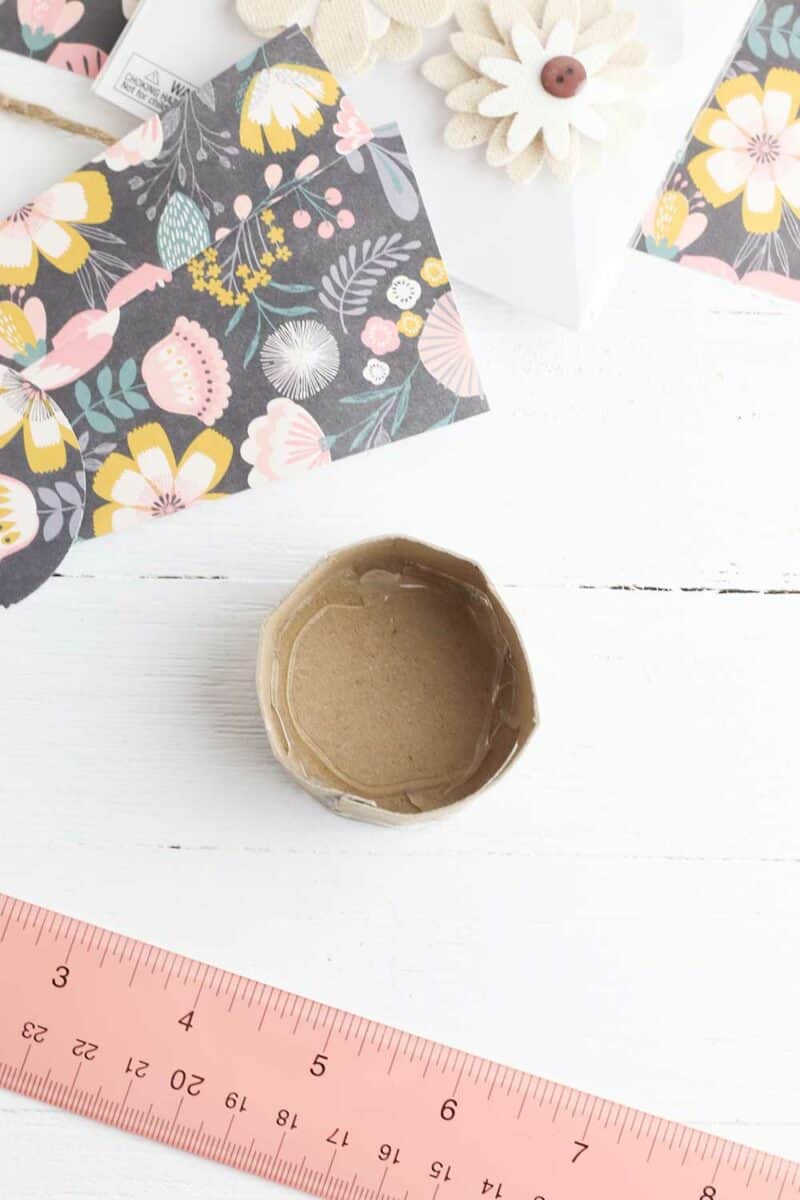 Step 5
Glue the smaller circle to the bottom of the toilet paper roll.
Wrap the toilet paper tube with the floral paper and glue the ends in place. Decorate the tube with a piece of twine, securing it in place with a bow.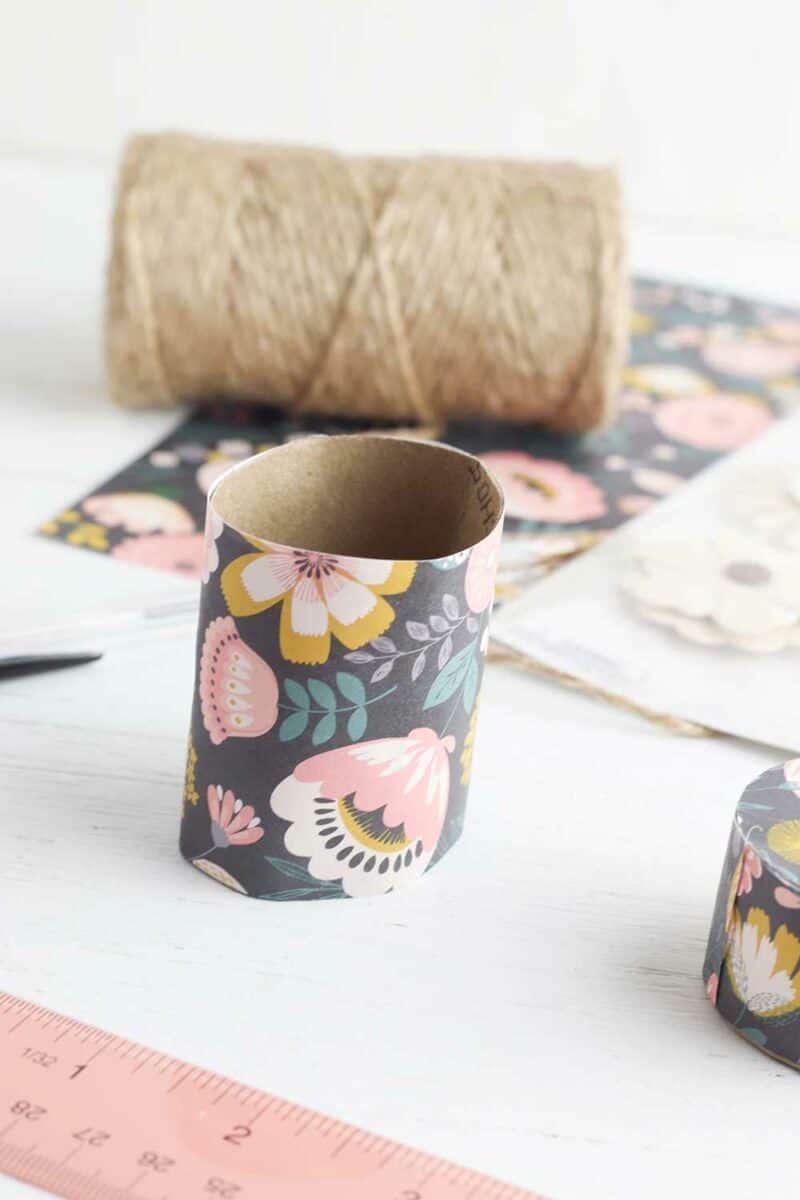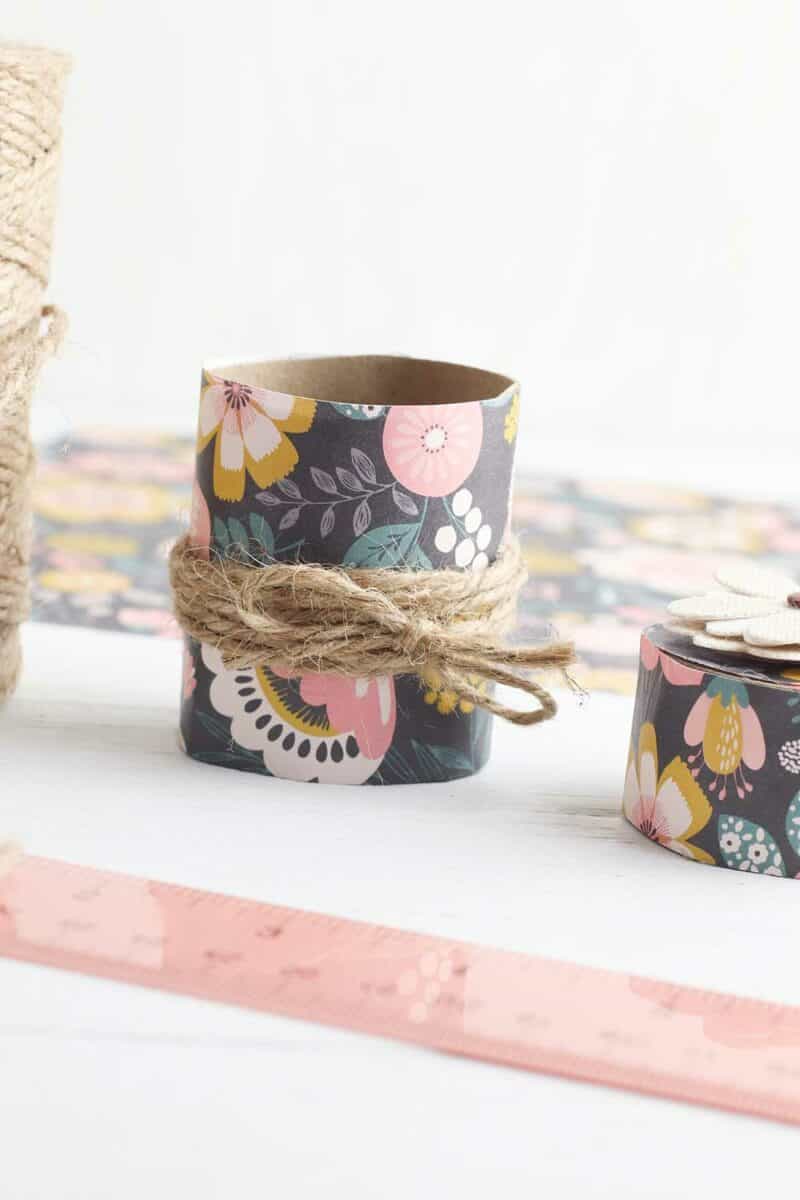 Step 6
Glue the floral paper strip to the outside of the lid and the circle on top of the lid. Decorate the top of the lid with a burlap flower.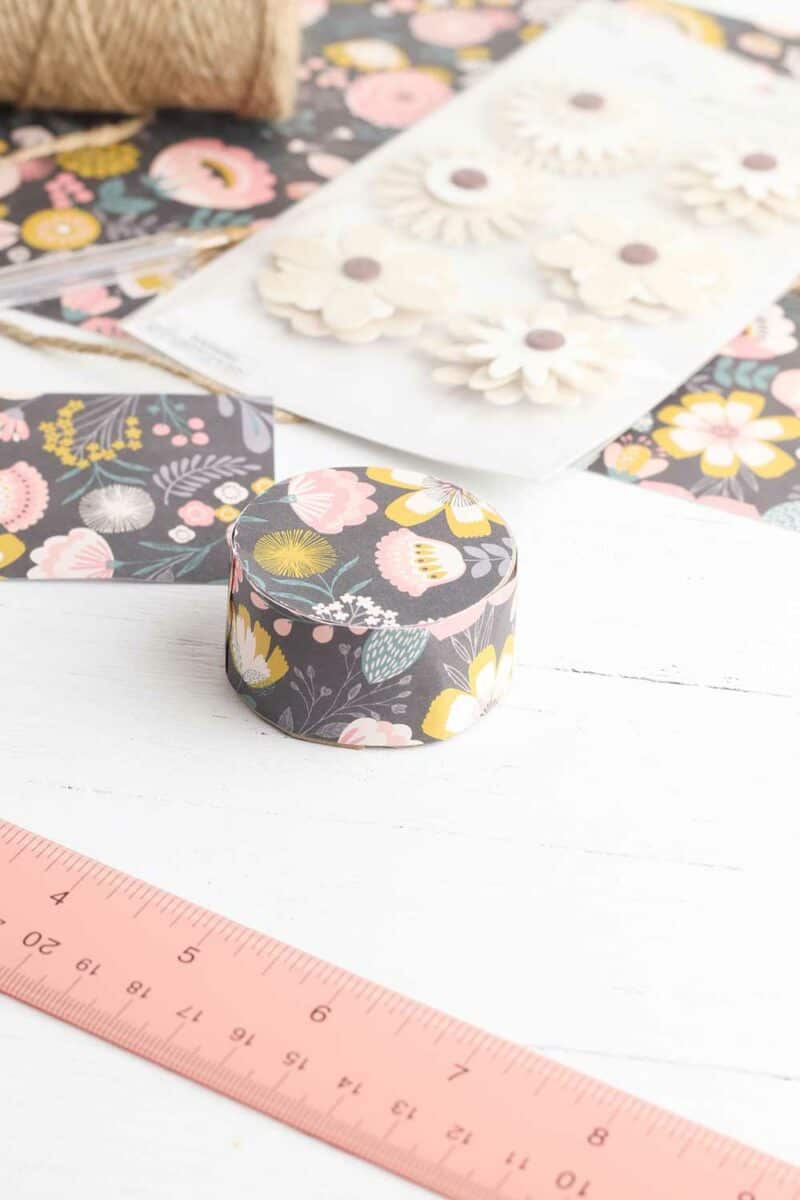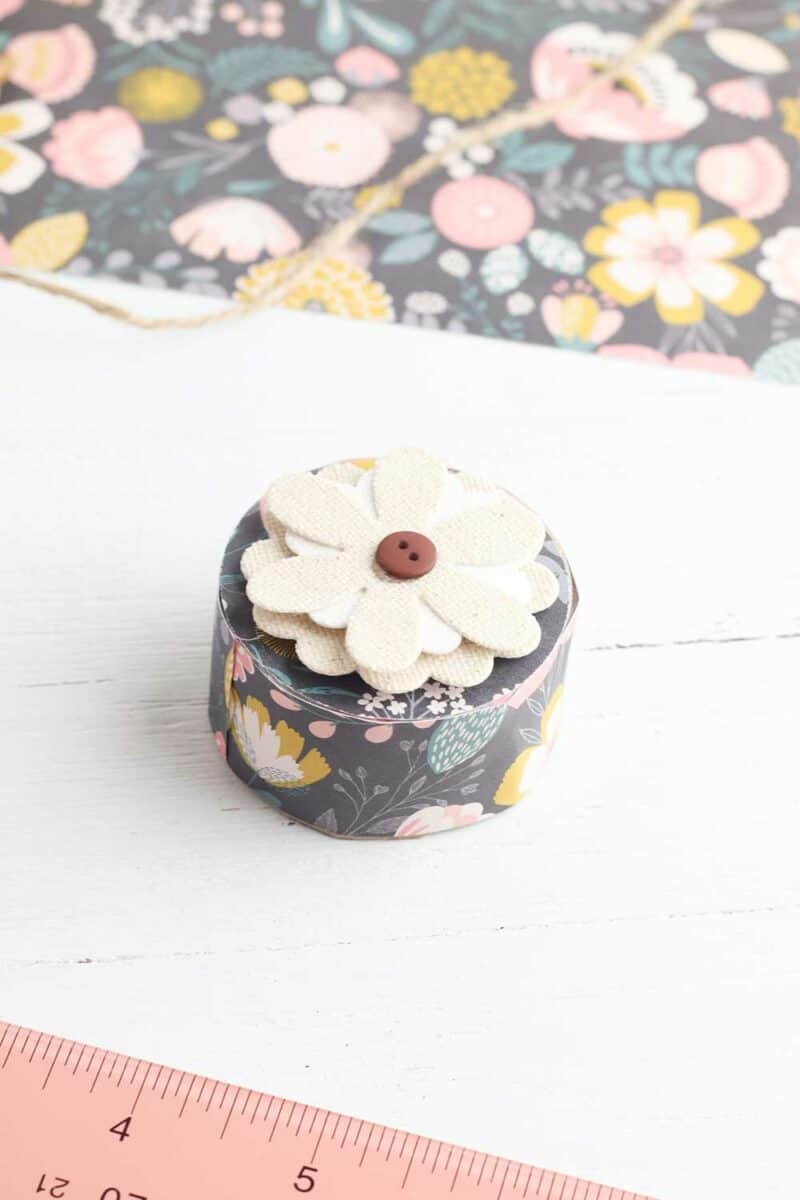 Be sure to check out all of these fun toilet paper tube crafts for adults.