Have you ever thought about making a wicker basket? It's easier than you might think!
This DIY wicker basket is made from a sun hat bought at Dollar Tree. It is so easy to make you will wonder why you haven't done it before!
I added handles with cork ribbon, but you could use any kind of ribbon (or rope) that you would like.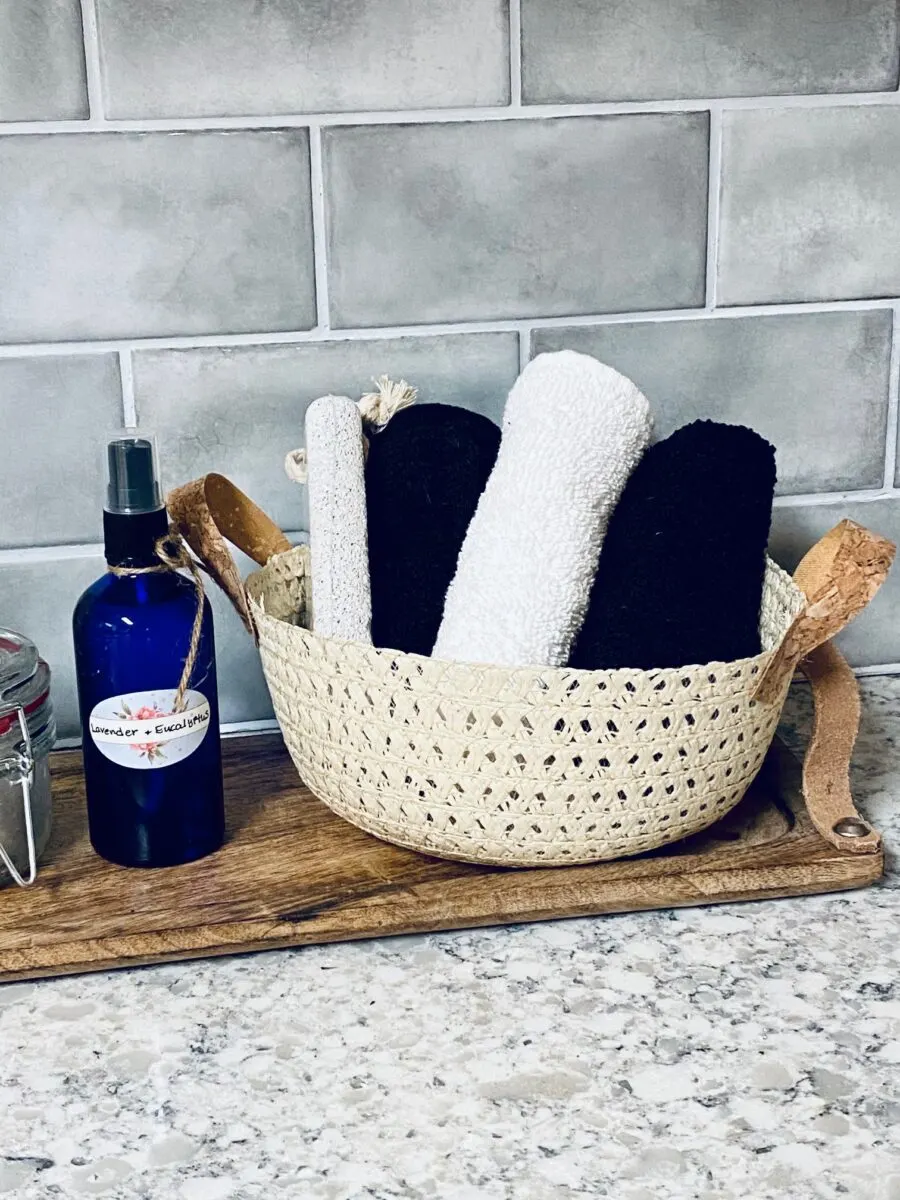 It's a perfect way to store toiletries or washcloths in your bathroom to look pretty.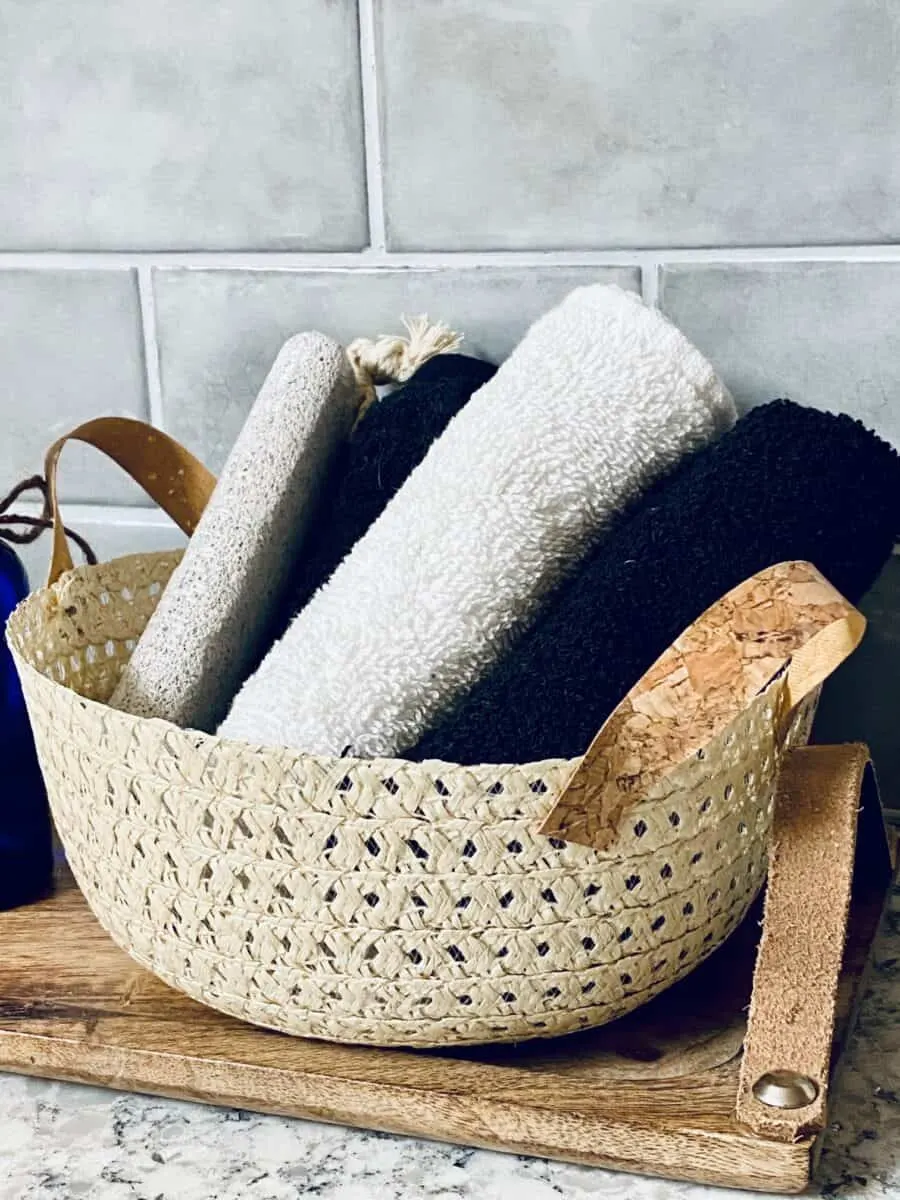 Or use it store food on your countertop. Perhaps you'd like to fill it with fake flowers as a vase. Or store craft supplies in your craft room.
However you decide to use your faux wicker basket, you will rejoice knowing that it cost $2 or less and only took you a few minutes to make!
If you like this sun hat idea, be sure to see how I made a boho wicker vase from a straw hat, too!
How to Make a Wicker Basket from a Sun Hat
Supplies
Dollar Tree Sun Hat
Dollat Tree Cork Ribbon
Scissors
Hot Glue Gun
Instructions
Step 1
Unravel the sun hat to make one long strip. You might be able to just pull it at the seam and it will start to unravel. Or cut into the first strip and then start unraveling it.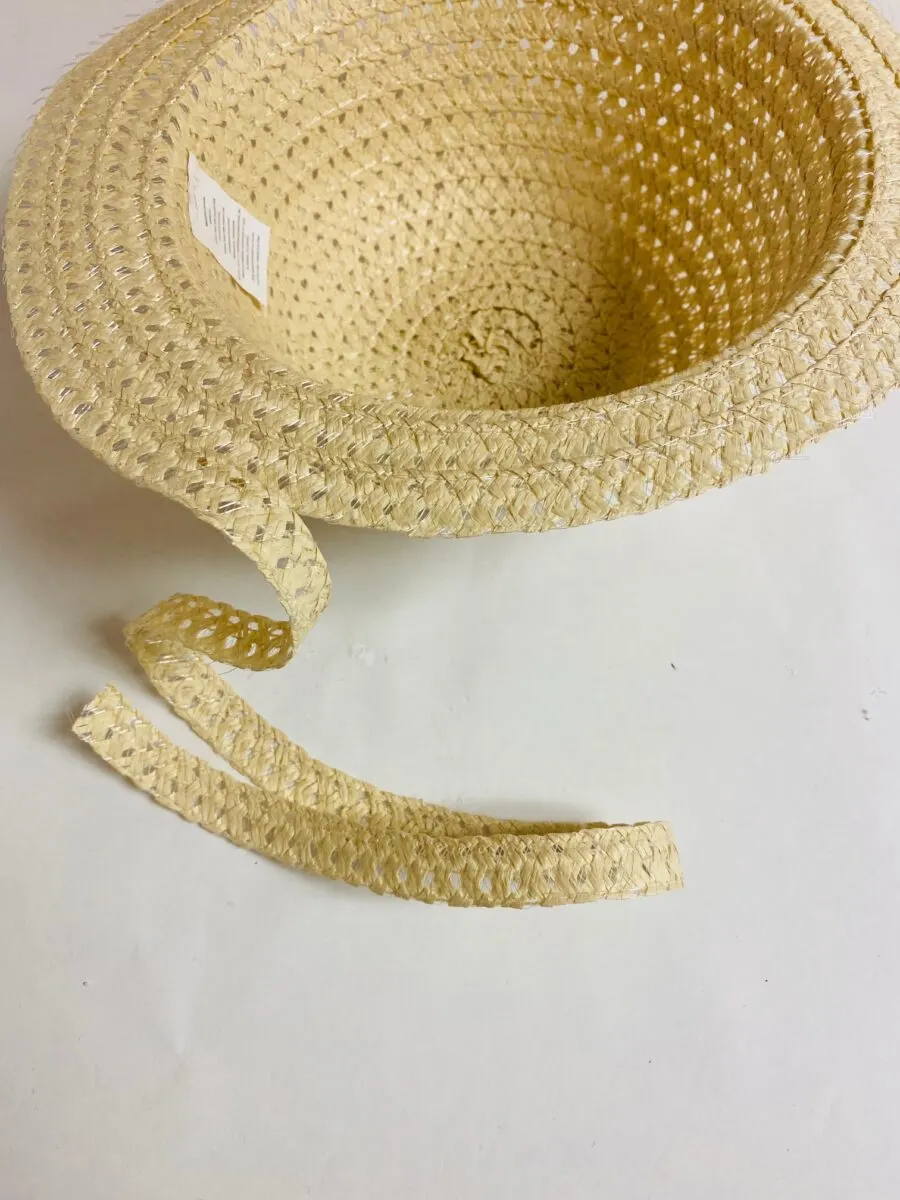 Step 2
Keeping unraveling the straw hat until you get to the part that would fit on your head. It is the bowl shaped section of the hat.
Cut the end of the piece that you are unraveling. Trim the bowl of the sun hat so that it is tidy looking and even.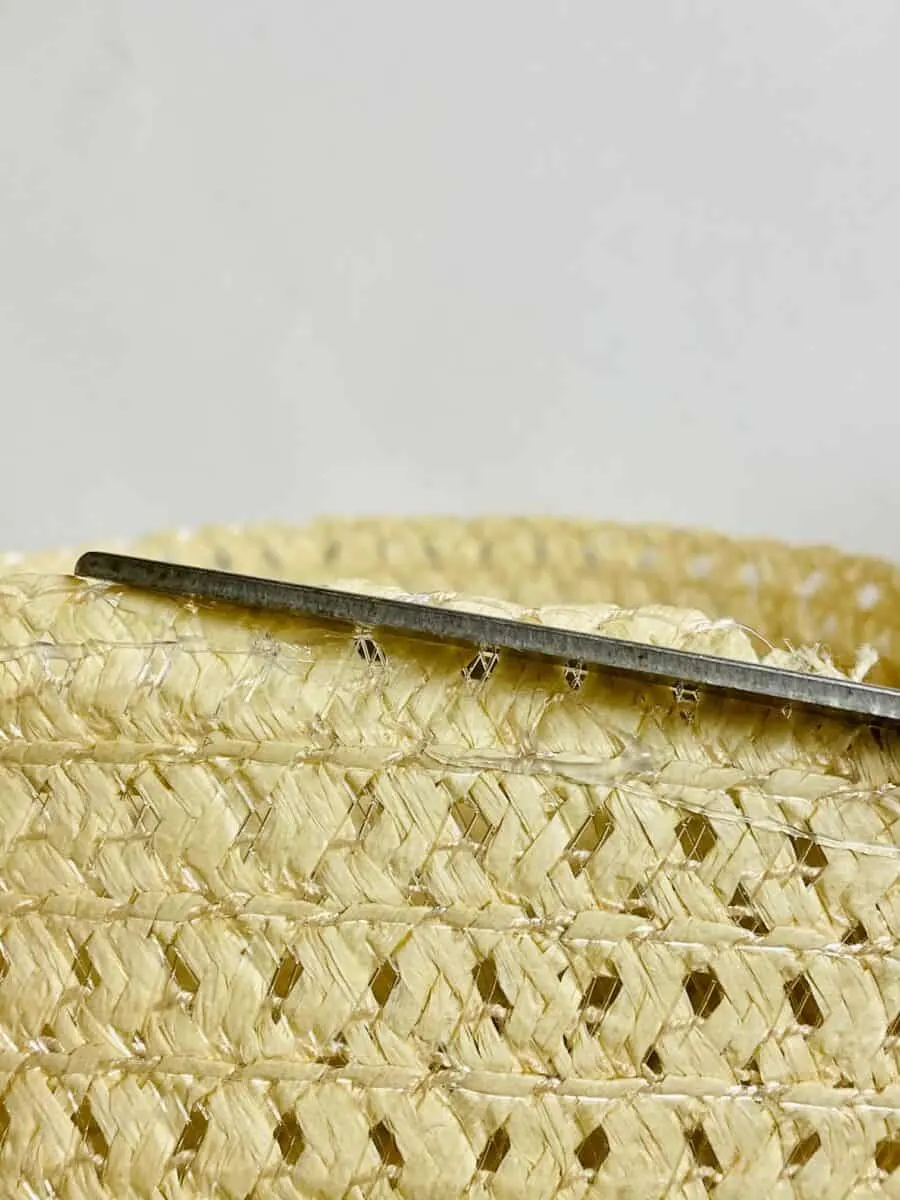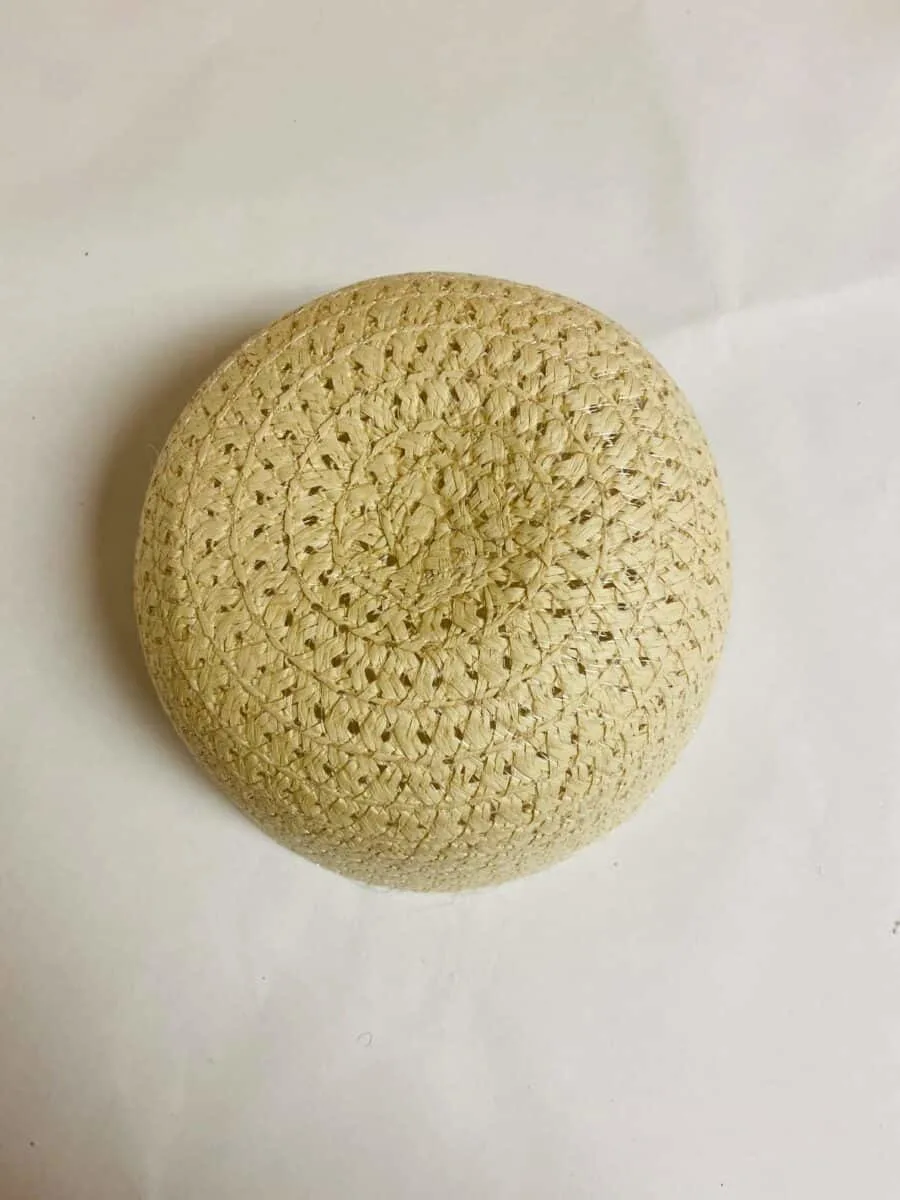 Step 3
Cut two 4-5 inch pieces of cork ribbon. If you want smaller handles, cut smaller pieces. Longer handles will need longer pieces.
Dab both ends of the ribbon with hot glue on the wrong side of the ribbon. Press to the straw hat on either side and allow to cool to attach the handles.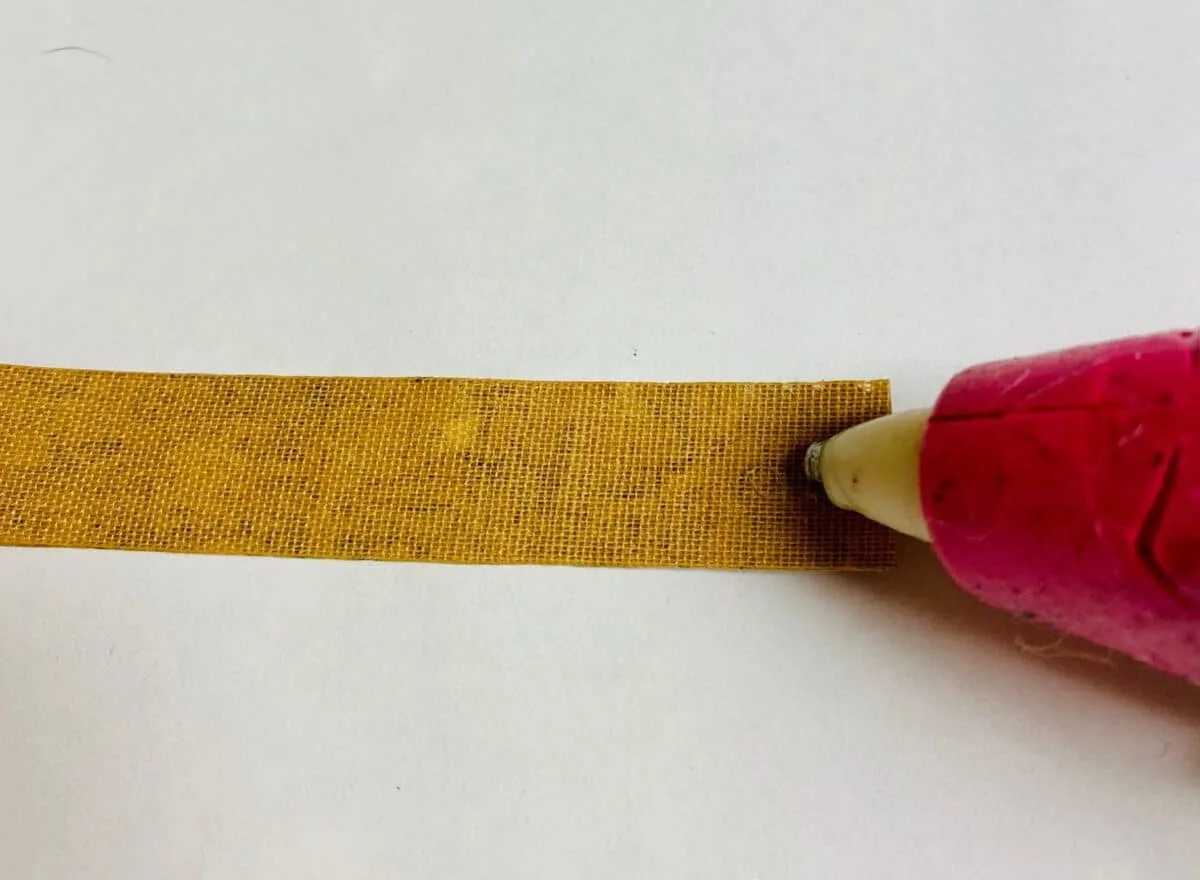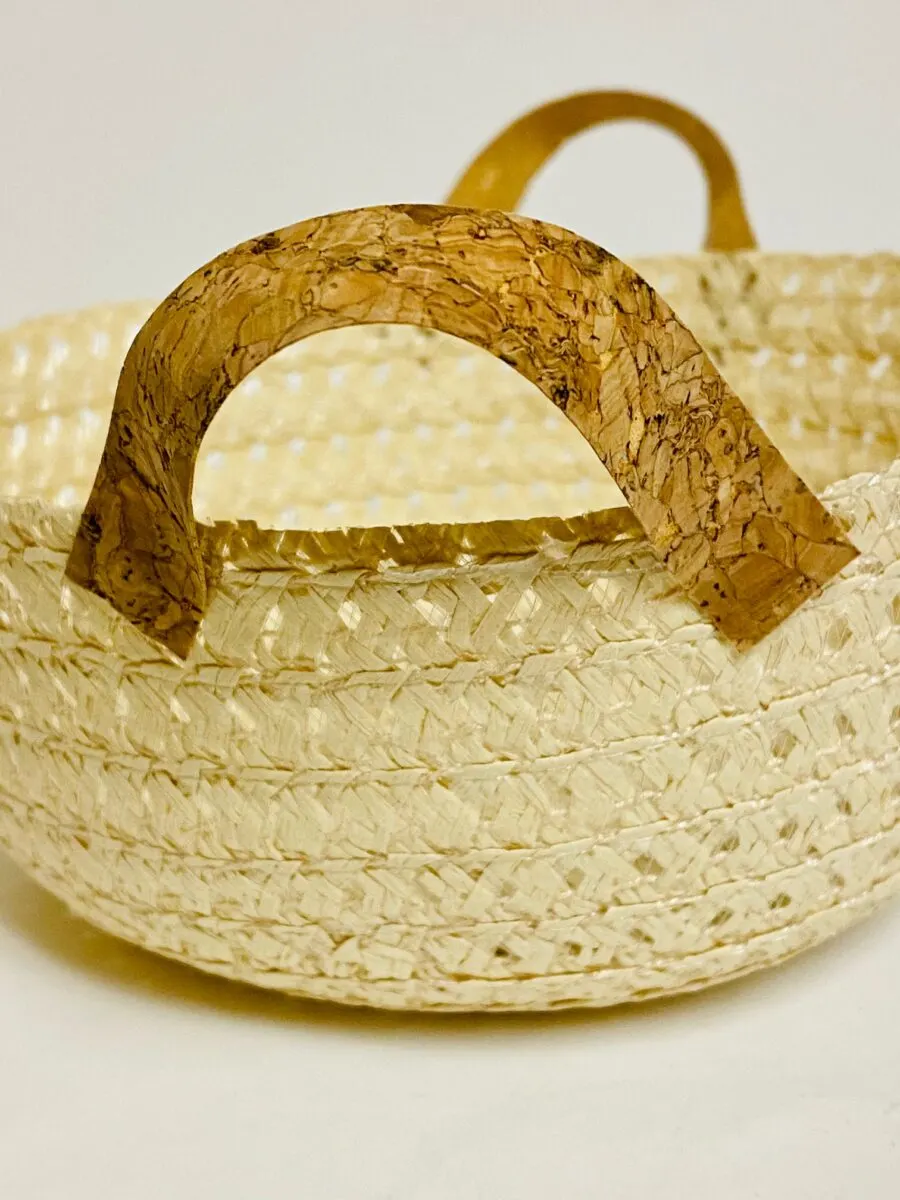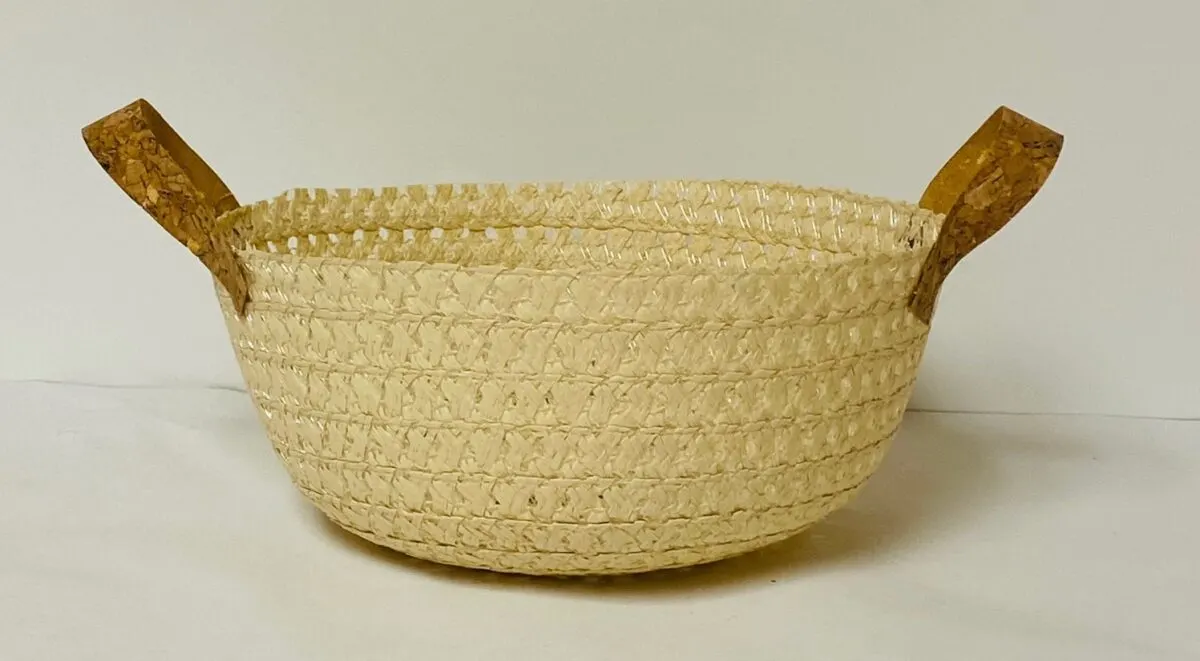 Want more really easy Dollar Tree crafts? I mean, really easy?!? Check these out: