If you have a lot of online deliveries coming to your house, you need this DIY project! I have so many boxes at home and I hate to just recycle them. I always feel like I should be doing something practical with them.
Make a DIY decorative storage box out of cardboard and organize your home on a budget! It's so easy to turn a cardboard box into added storage and make it pretty at the same time.
This project is so super simple. And you might be able to do it with supplies you already have at home.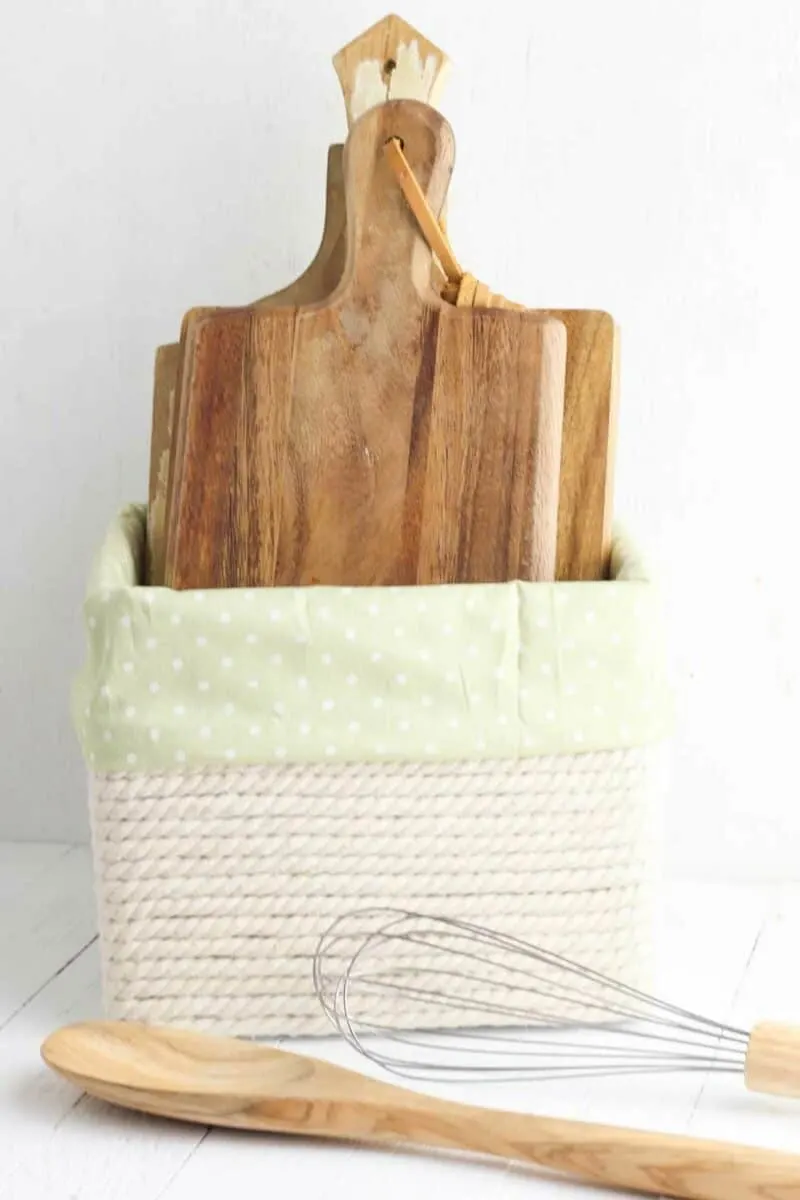 While I show wood cutting boards in this box in the kitchen, these decorative storage boxes would be great in these places, too:
Linen closet
Office
Bedroom closet
Pantry
Mud room
Coat closet
Kids closets
Underneath the bathroom vanity
Laundry room
If you like this cheap way of creating storage, then you'll love my other upcycling ideas, too: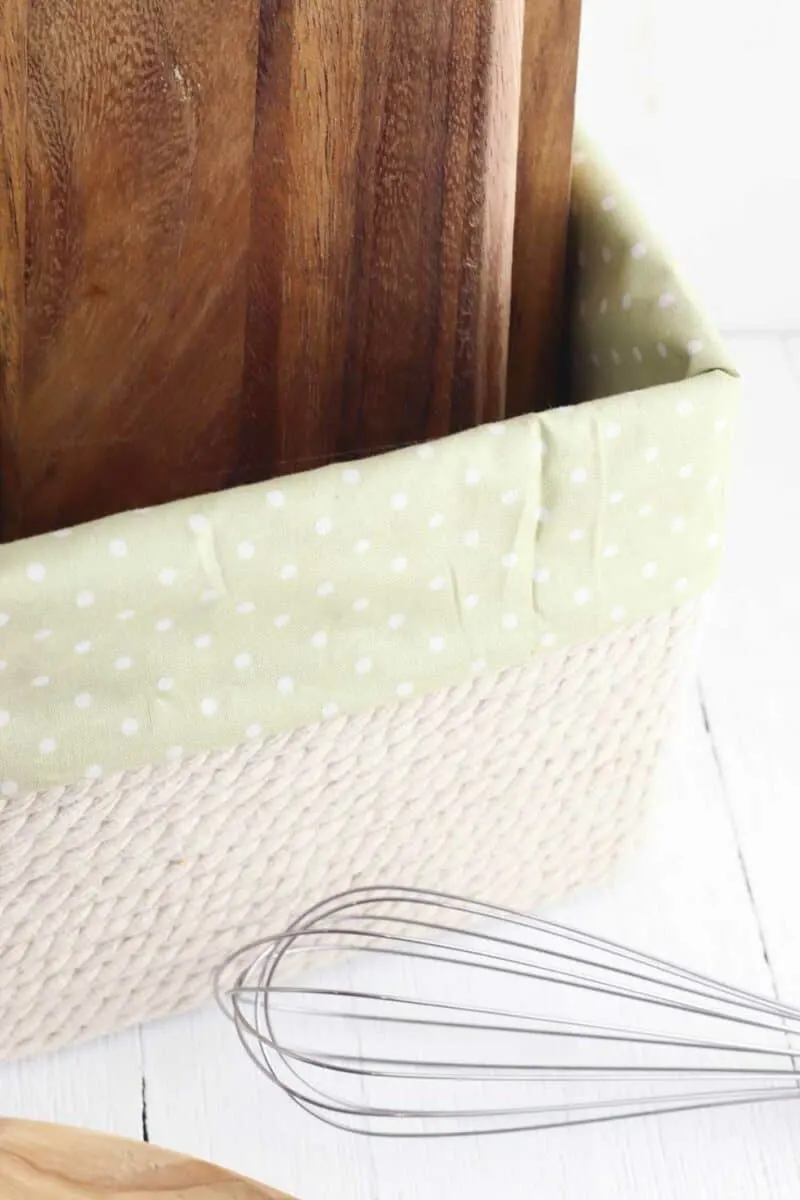 How to Decorate a Cardboard Box for Storage
Supplies
Empty cardboard box (tape down the flaps if needed to keep it open and sturdy)
Fabric
Hot glue gun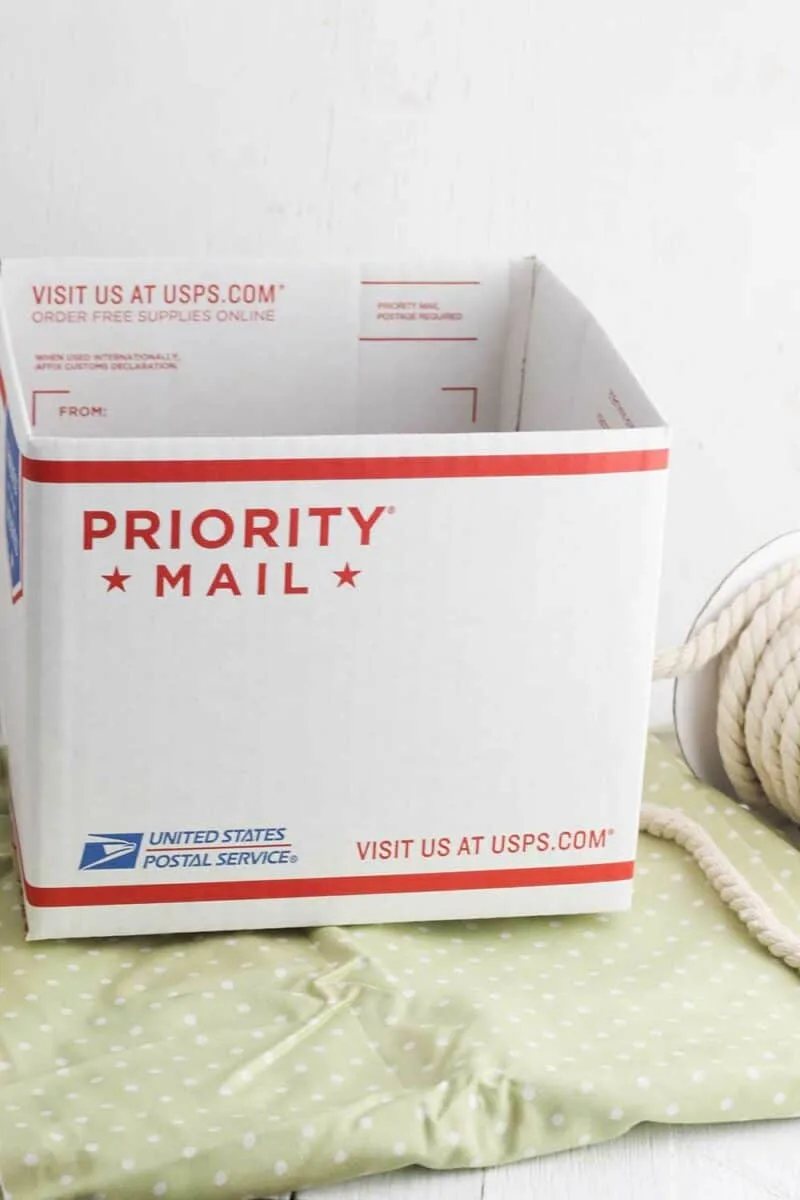 Instructions
Step 1
Measure enough fabric to wrap around the outer edge of the box. If you want the inside of the box to be covered, too, make sure the fabric is wide enough to fit down each side.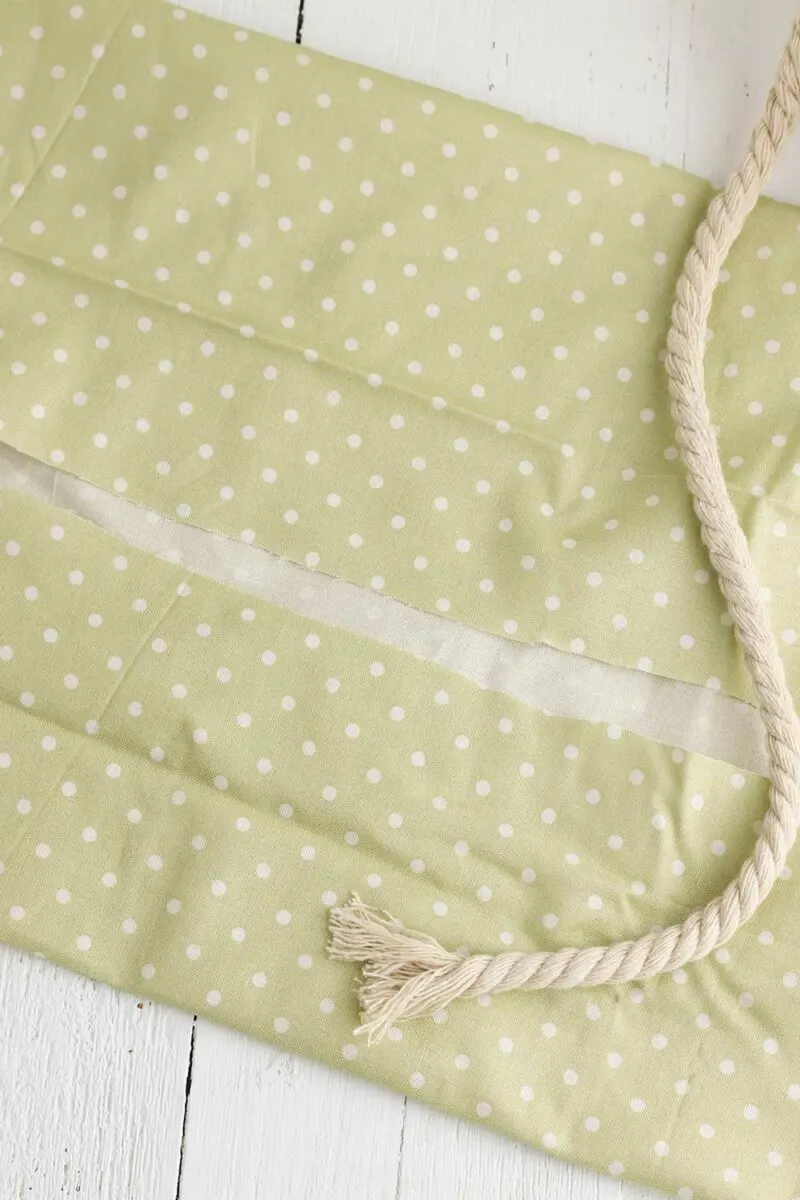 Step 2
Fold the edges of the fabric over on each side and glue them down using the hot glue gun to create a hem. Set the fabric aside.
Step 3
Use the hot glue gun to attach the cotton rope to the outside of the box. Continue wrapping and gluing the rope until it is completely covered.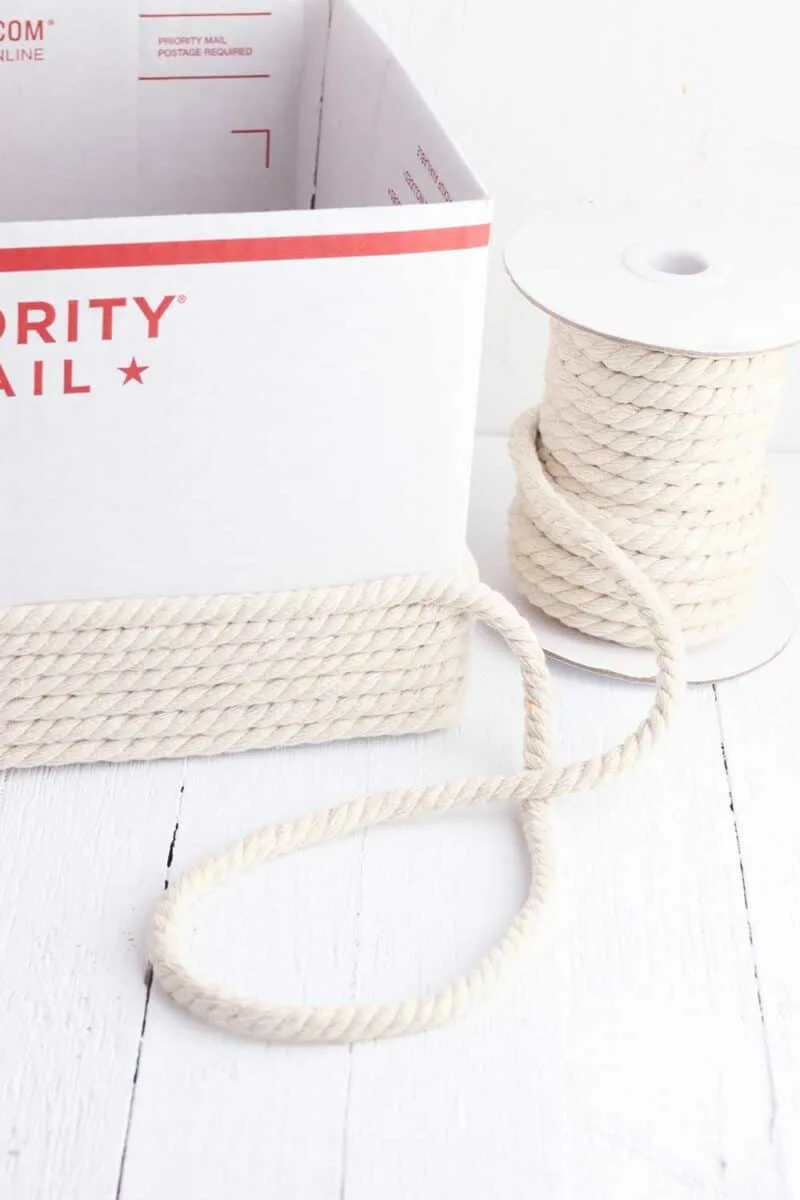 Step 4
When you have reached one inch from the top of the box, cut the rope and glue the end in place.
Step 5
Place the fabric inside the box and position it so it folds over the top two inches of the box. Glue the edges around the outside of the box to hold it in place.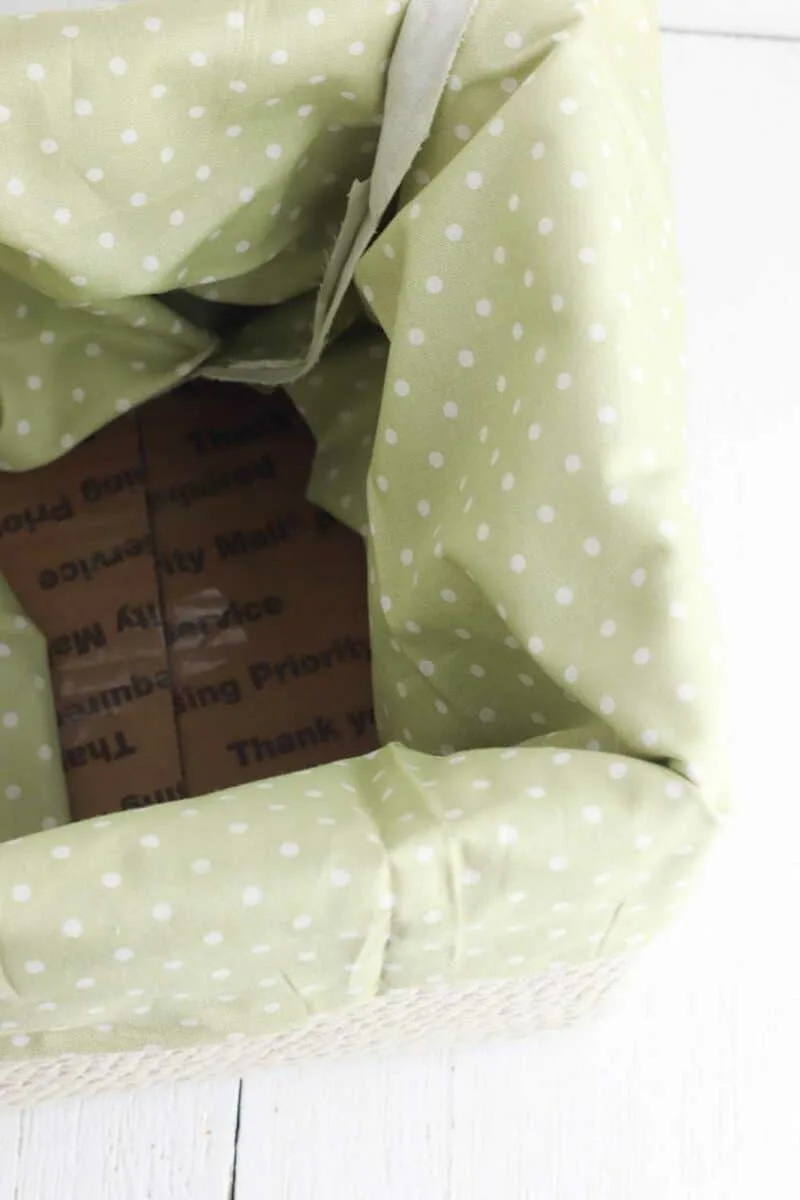 Step 6
Finish the rough edge of the fabric by folding it over and gluing the fold in place. Then, glue the end of the wrapped fabric to the box to secure it.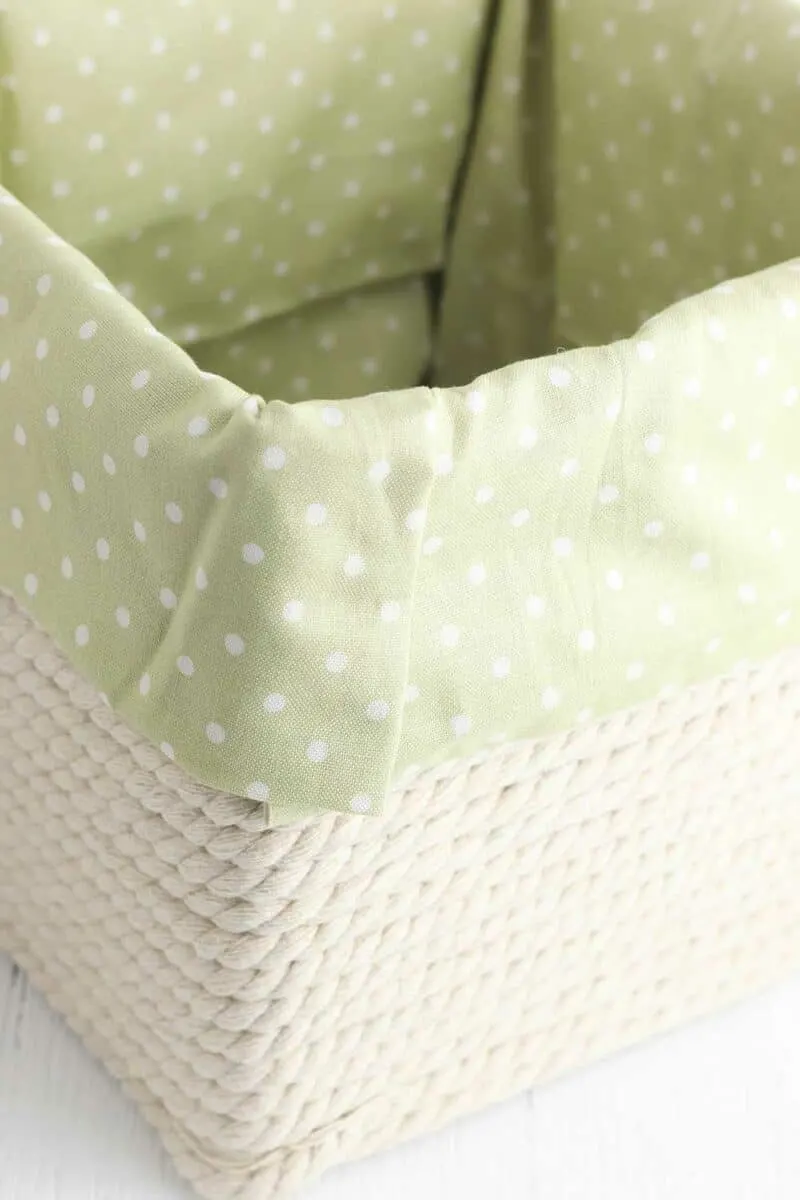 If you love decluttering, too, then check out my organizing tips and tricks.
And, you might like my free Clutter Control checklist download.