Yes, we all want to be organized, but plastic storage containers aren't the prettiest storage solution. Add a pop of style to your home – and get organized as a bonus – when you buy these rustic farmhouse storage ideas on Amazon.
Inspired by the rustic farmhouse chic décor of the popular show Fixer Upper, as well as centuries of smart living hacks from our ancestors, these farmhouse inspired storage options are practical, functional, work great, and use old-fashioned materials such as metal and wood.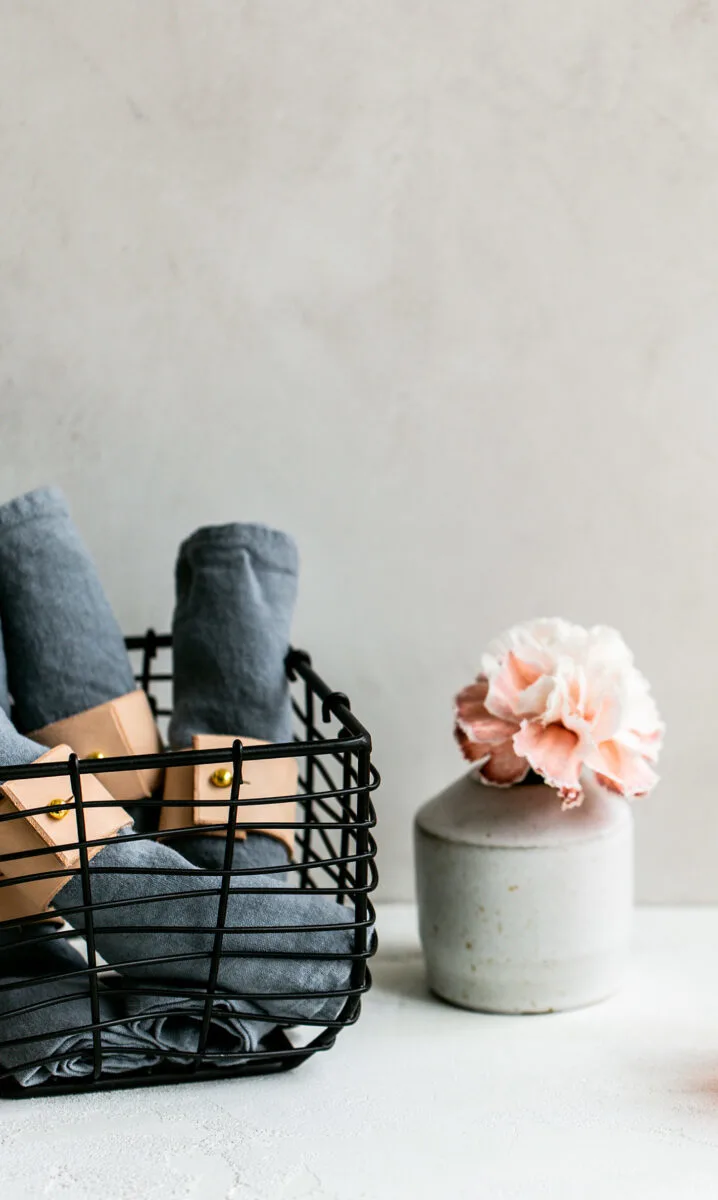 If you do decide to use plastic storage bins, you can use my trick to make the plastic bins look pretty.
Farmhouse Storage Ideas on Amazon
Chicken Wire Storage Containers
Rustic Chicken Wire 3-Bin Wall Storage I can imagine storing everything from baseball caps to produce in these multi-functional bins that hang on the wall. They would be great in either an entryway or a kitchen.
Blossom Bucket Milk Bottles in Chicken Wire Crate This simple farmhouse storage idea is designed for showcasing flowers, but would look great for kitchen utensils or makeup brushes, too!
Mail and Magazines Wall Holder The perfect way to get your office organized from paper clutter.
Vintage and Industrial Metal Organizers
This distressed green metal 4-cubbies bin with handles is perfect for kitchen or office organization.
Stainless Steel Large Bread Box I love the turquoise metal bread box, but there are other colors, too.
Galvanized Steel Wall Cubbies How would you fill these 9 industrial-look cubbies?
Colonial Tin Desk Organizer has different sizes of cubbies to keep everything in place.
Wooden Shadow Box with Drawers This makes a great place to store tiny mementos and collectibles. Also perfect for storing decorative perfume bottles or jewelry.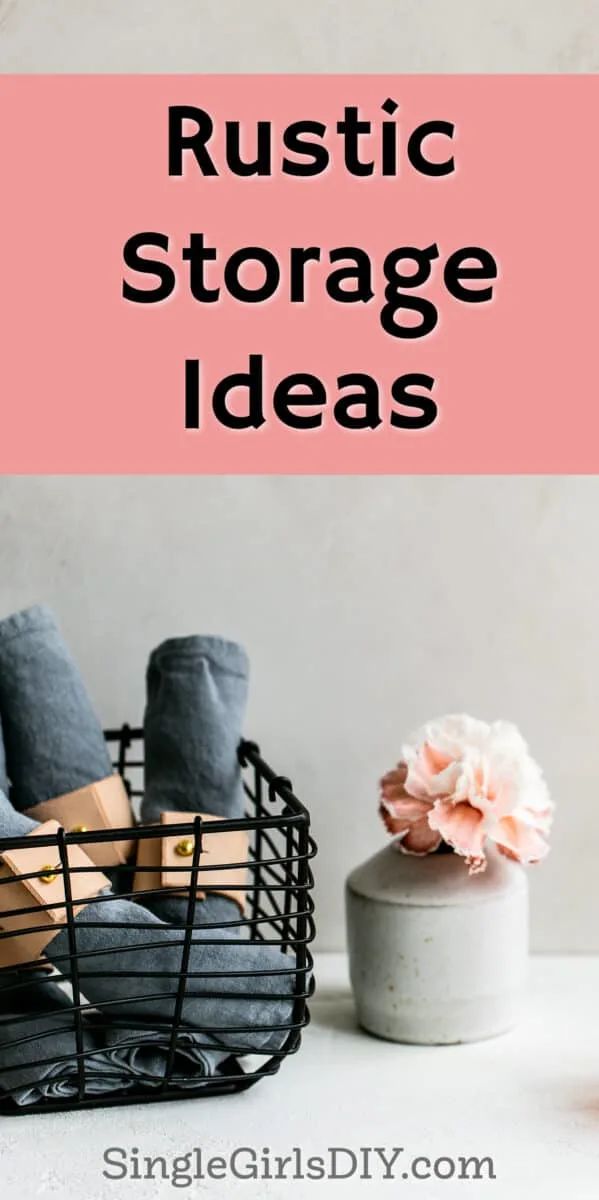 Need more pretty organizing tips, such as these rustic storage ideas? Check out all of my organization tips and hacks.