If you want to inexpensively add more storage to your kitchen or bathroom, these easy Dollar Tree 2-Tier Shelves are the perfect way to do it! The simply rustic farmhouse decor is so easy to make. And it costs just $4 for the entire shelving system!
I use these shelves for lightweight items that I want to display on a countertop. Guest towels and washcloths are the perfect things to display in these storage shelves.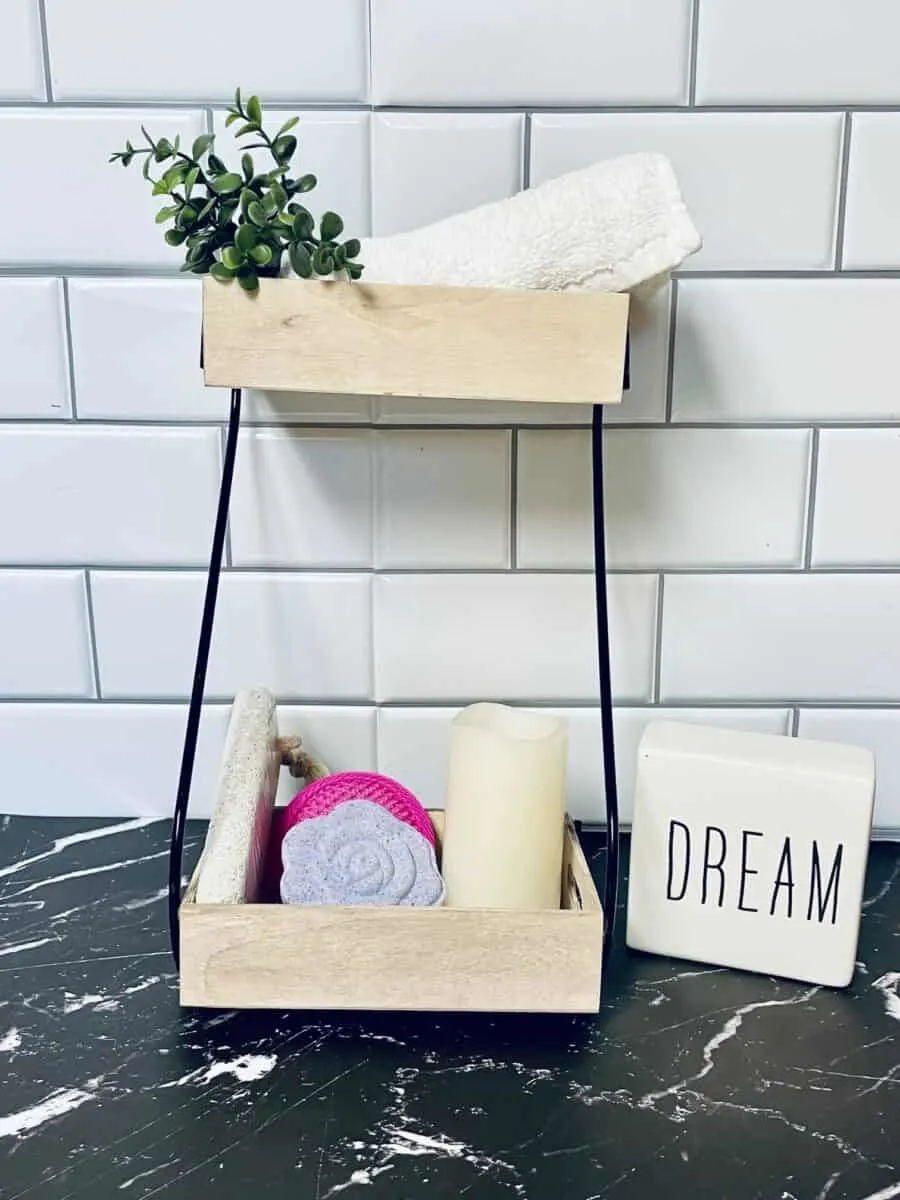 This would also be great to store K-cups and coffee bar items!
Why not make some of these mini felt succulent pots to tuck into the shelves, too? They are super cute with a free pattern!
How to Make Rustic 2 Tier Shelves from the Dollar Tree
Supplies
2 Dollar Tree wooden rectangle boxes
2 Dollar Tree Metal Garden Hooks (S-Shape)
Hot Glue Gun
Apple Barrel Burnt Umber Acrylic Paint
Paint Brush
Cup and Some Water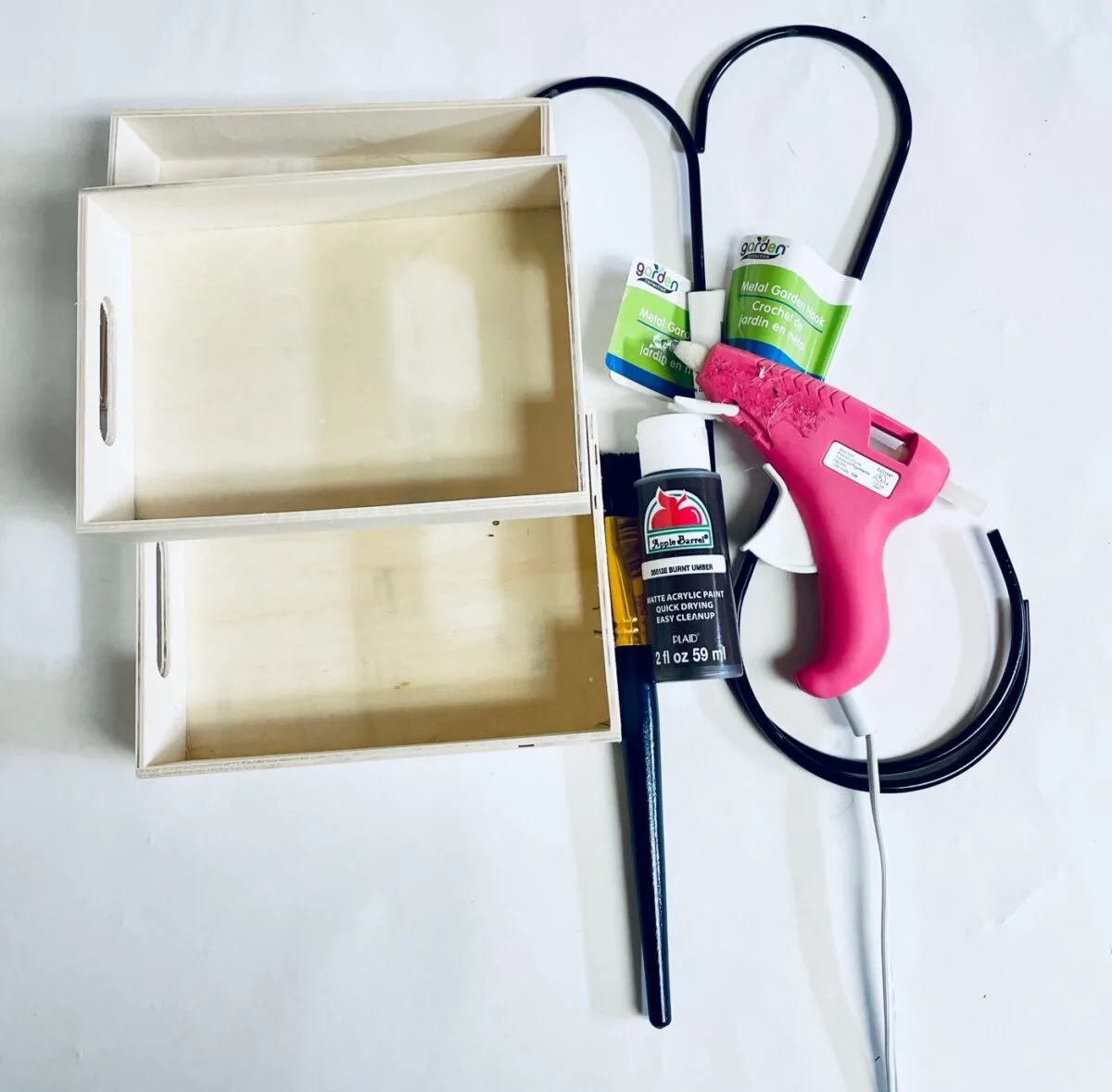 Instructions
Step 1
Add a few drops of paint into some water in the cup. Mix thoroughly. This will create a light stain. You can go as dark or as light as you'd like. I'd suggest starting with 1/2 cup of water and 4-8 drops of paint and alter according to the color that you'd like.
Step 2
Paint both boxes with the stain mixture. Allow to dry thoroughly (about 20 minutes).
Step 3
Glue the boxes to the two S hooks. You will need to play around with the placement. Glue the small end of the S hook to the top box. Hot glue along the side of the box where the S hook will be, then press the hook into the glue carefully and apply pressure until it stays.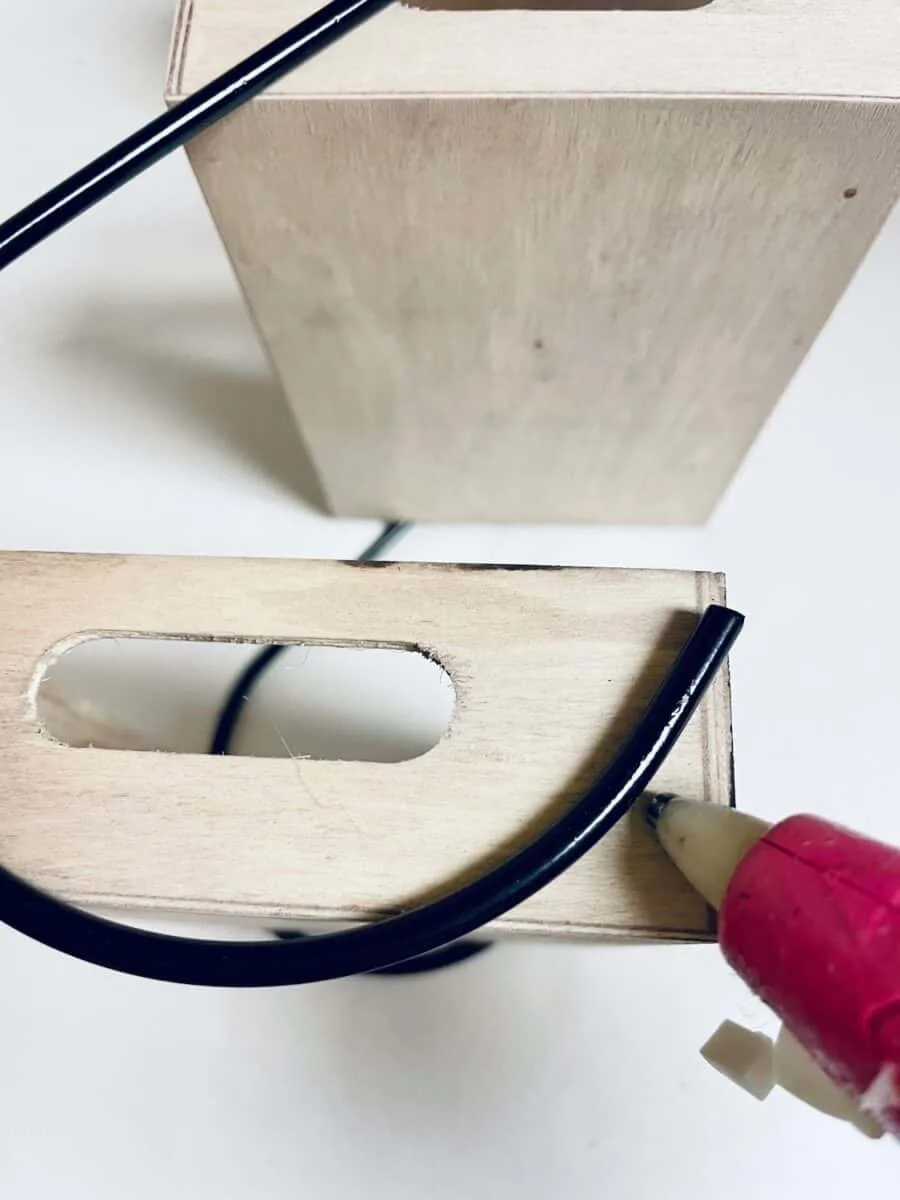 Now, apply glue on the bottom shelf where the larger curve of the S hook will be. Again, apply pressure carefully until it sticks. Repeat on the opposite side.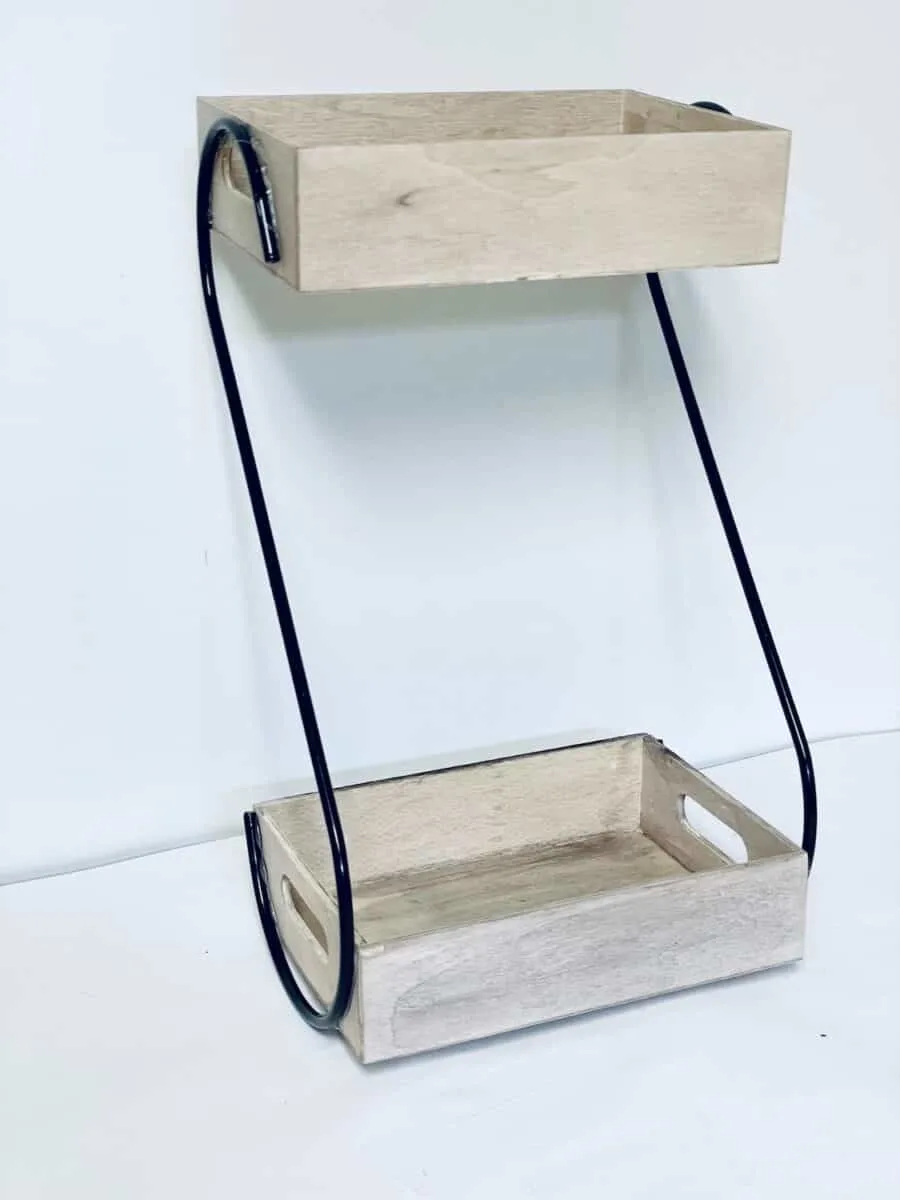 Allow to dry completely before putting any weight in the shelves.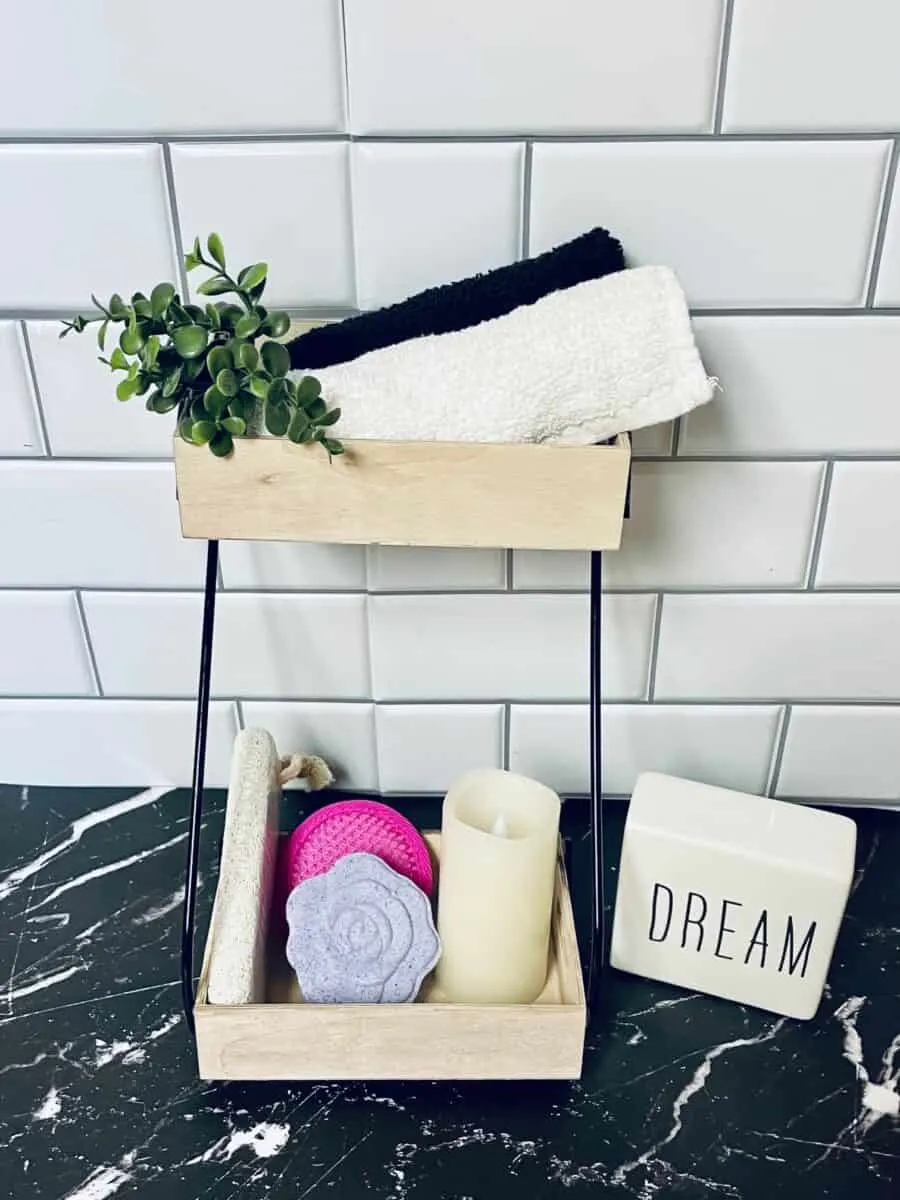 Looking for more DIY storage and organizing crafts? Be sure you see my easy cereal box desk organizer, and this cute DIY Dollar Tree Sun Hat Basket.
You can also make this pretty DIY tin can organizers, or this tiny toilet paper tube box for office supplies.
Be sure to check out all of my Dollar Tree craft ideas!