Everyone has notes and reminders that need to be seen each day. These small pieces of paper often become clutter unless they are organized.
This DIY Memo Board with Ribbon is a super easy craft project to make to get organized. Using a window frame and ribbon, you can create a pretty and functional organization center that you will love to see.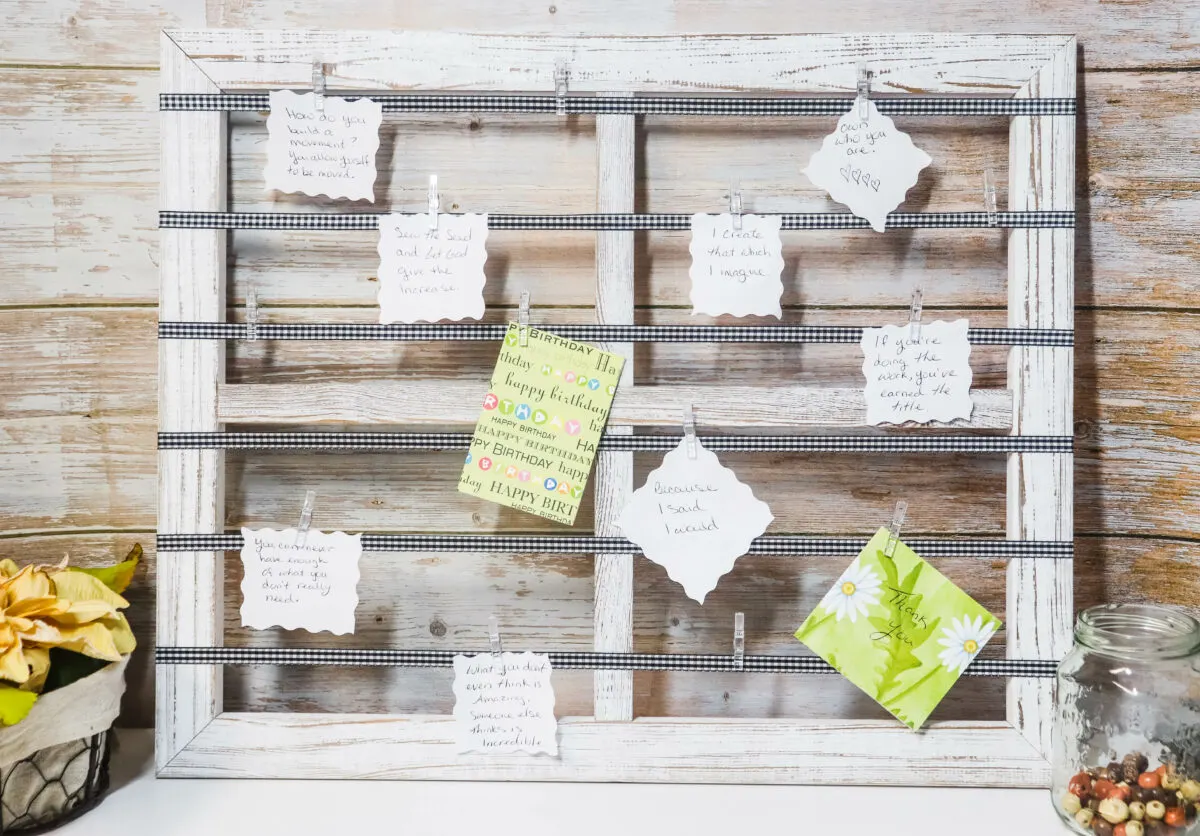 While we used a store-bought window frame, you can find window frames at thrift stores, Habitat for Humanity and other resale shops. Or you may have one at home that you can repurpose.
This homemade memo board is similar to my picture frame memo board. Both projects upcycle an item you might already have at home.
DIY Memo Board with Ribbon
Supplies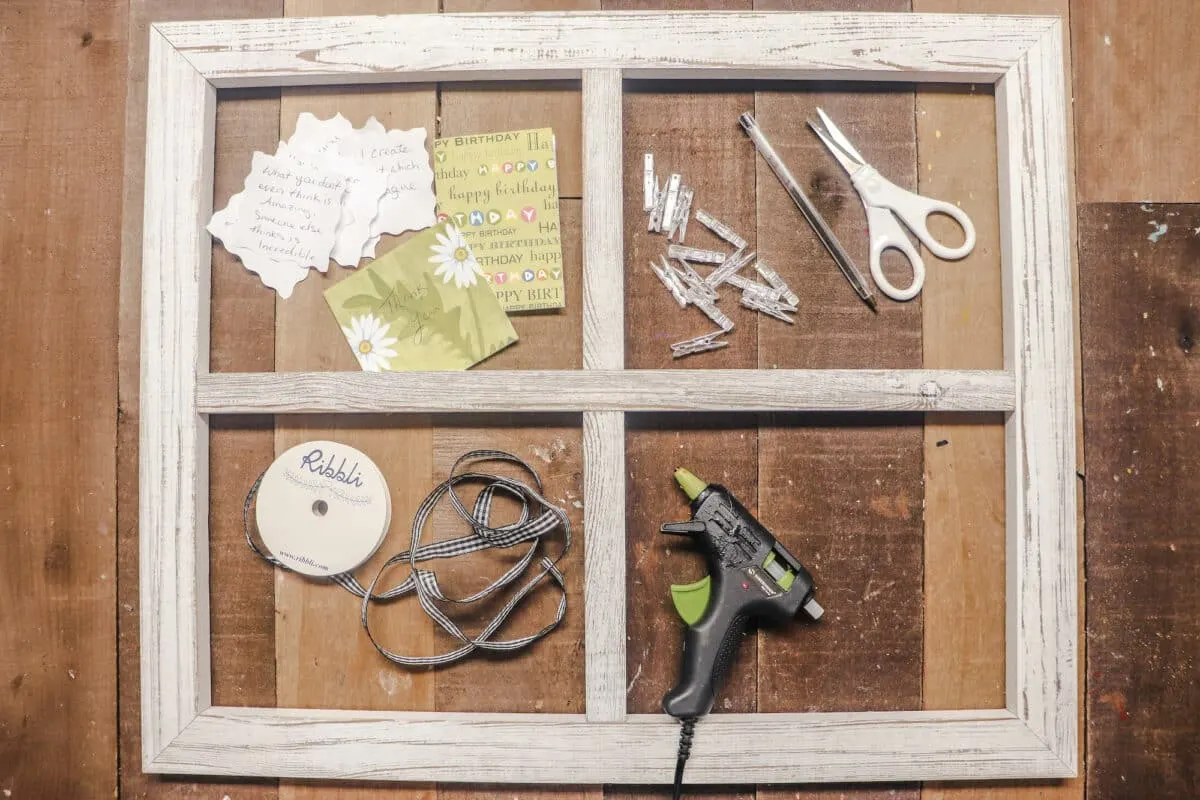 Instructions
Glue one end of ribbon to the back of the frame near the top of the open area of the frame.
Pull the ribbon tightly across the front of the frame and hot glue to the back, keeping the ribbon as even across the frame as possible.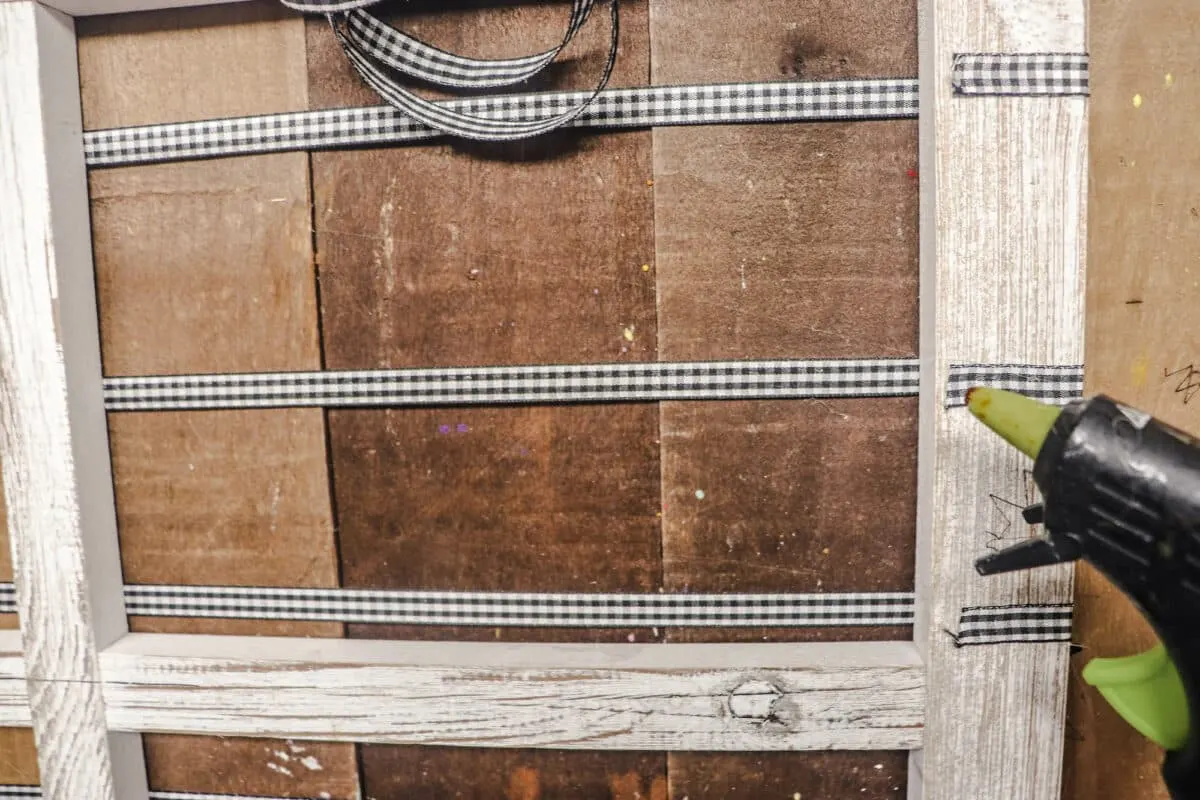 Cut off the excess ribbon.
Repeat this in a uniform spacing so there are 4 lengths of ribbon stretched across the front of the frame.
Use the mini clear plastic clips to hang your favorite notes, cards, reminders, photos and affirmations.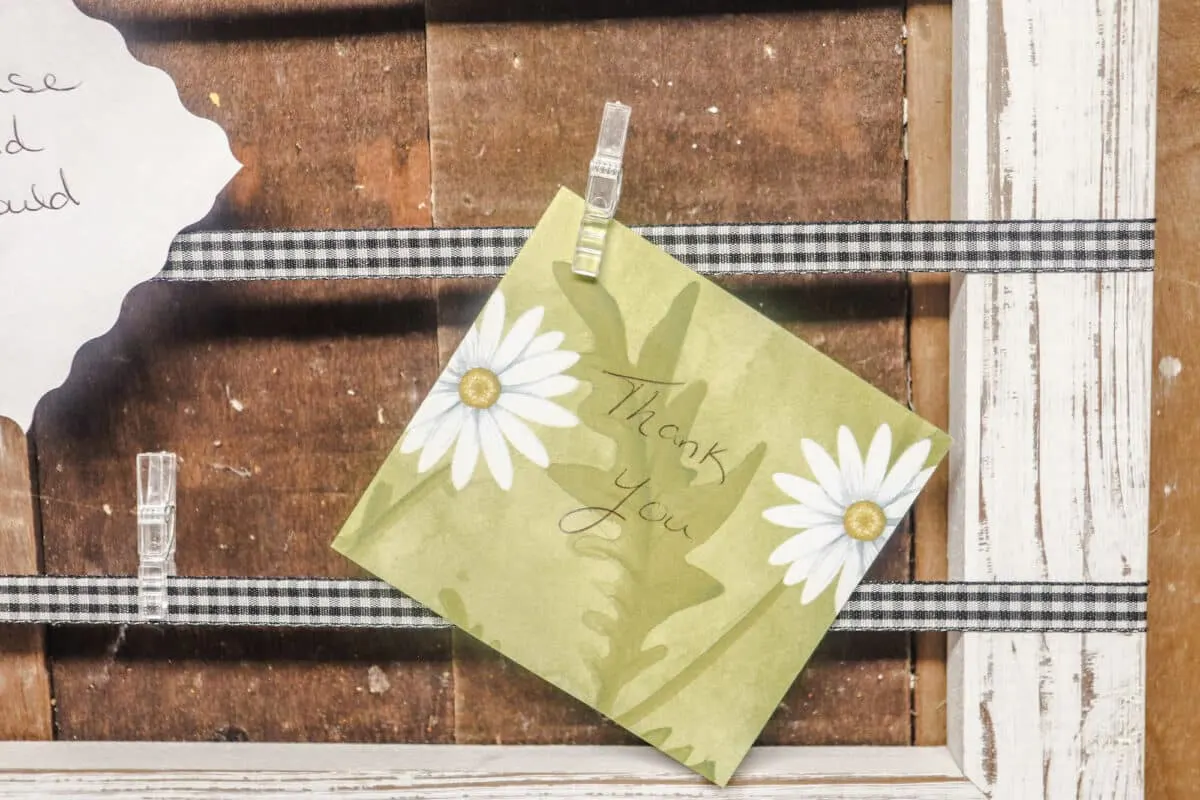 Like this idea? Be sure to Pin It to remember for later!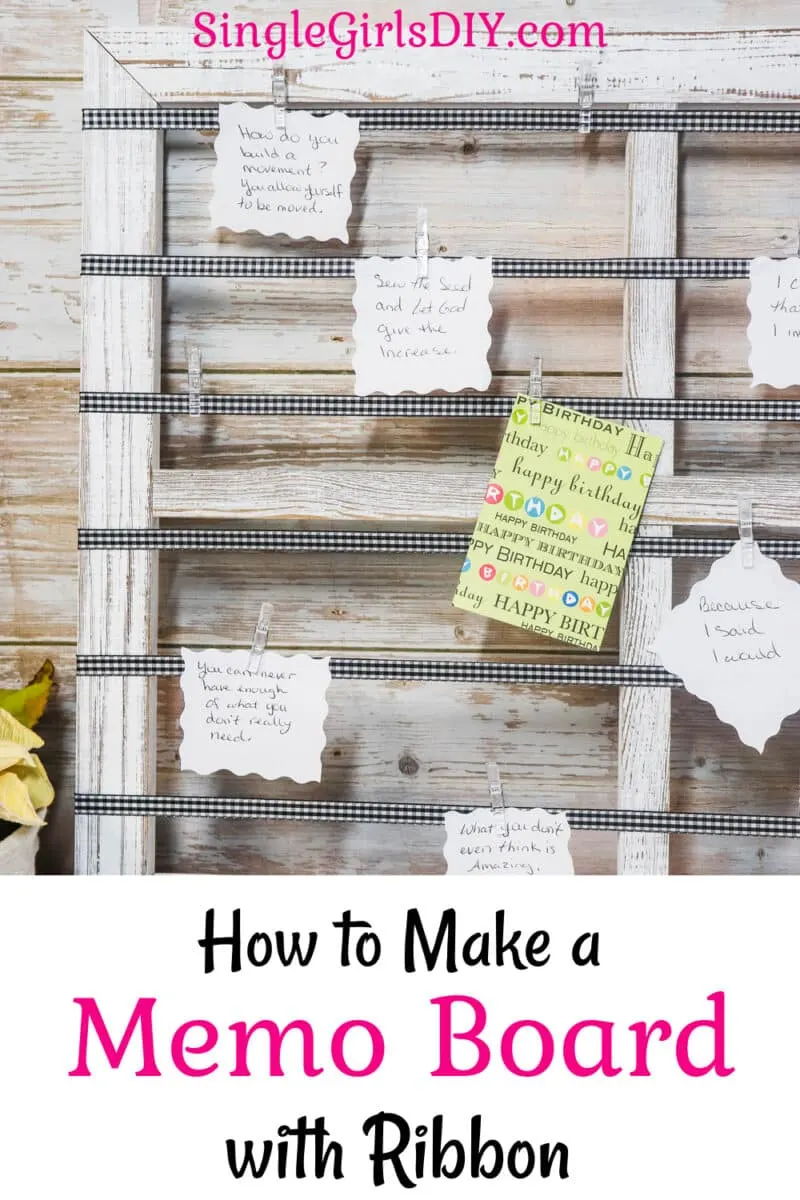 Want more ways to get organized? We hear ya! Check out some more of our DIY organization ideas, such as: