Keeping jewelry organized, while also being able to see your pretty accessories, can be a struggle. Especially when you see the cost of the storage systems that are available to buy! So why not make your own?
This DIY jewelry organizer tray is made from Dollar Tree Supplies. The cost is around $2.50. The inexpensive jewelry tray not only is easy to make, but it is a beautiful and simple display for seeing your accessories.
I've found some of the best ways to store jewelry that are inexpensive and easy to make. This project, by far, has been my favorite!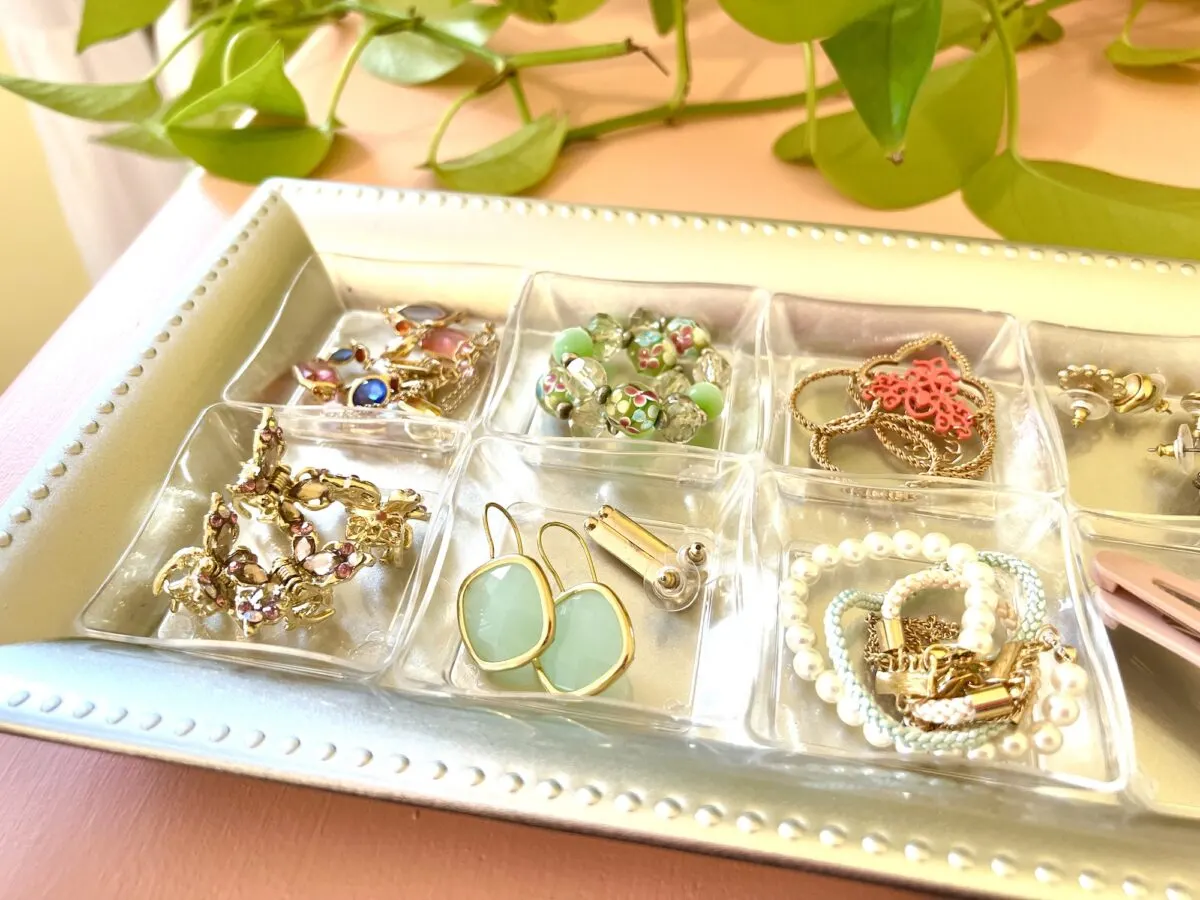 I used E6000 as the adhesive to bond plastic to plastic. You can use whatever adhesive you would like, just make sure that it works on bonding plastic together.
The tube of adhesive that I used was quite large and actually hard to put small dots on the trays. I suggest that you get a tube with a fine point applicator tip, like this E6000 Jewelry Bead Adhesive.
Be sure to see all of my Dollar Tree DIYs!
DIY Dollar Tree Jewelry Organizer Tray
Supplies
Oblong Tray (Dollar Tree)
10 Mini Party Trays (comes in a 12-pack from the Dollar Tree)
E6000 adhesive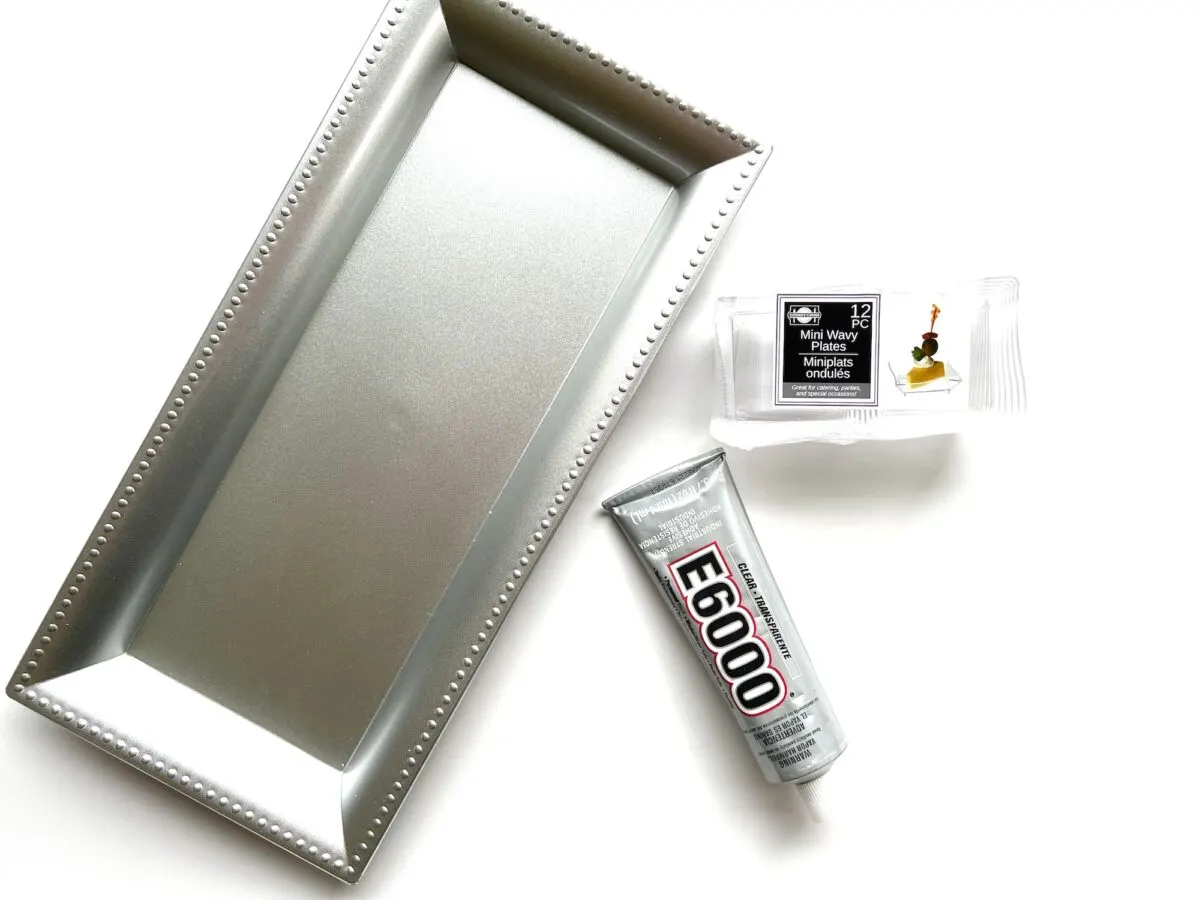 Directions
Wipe off any dust or dirt from the tray.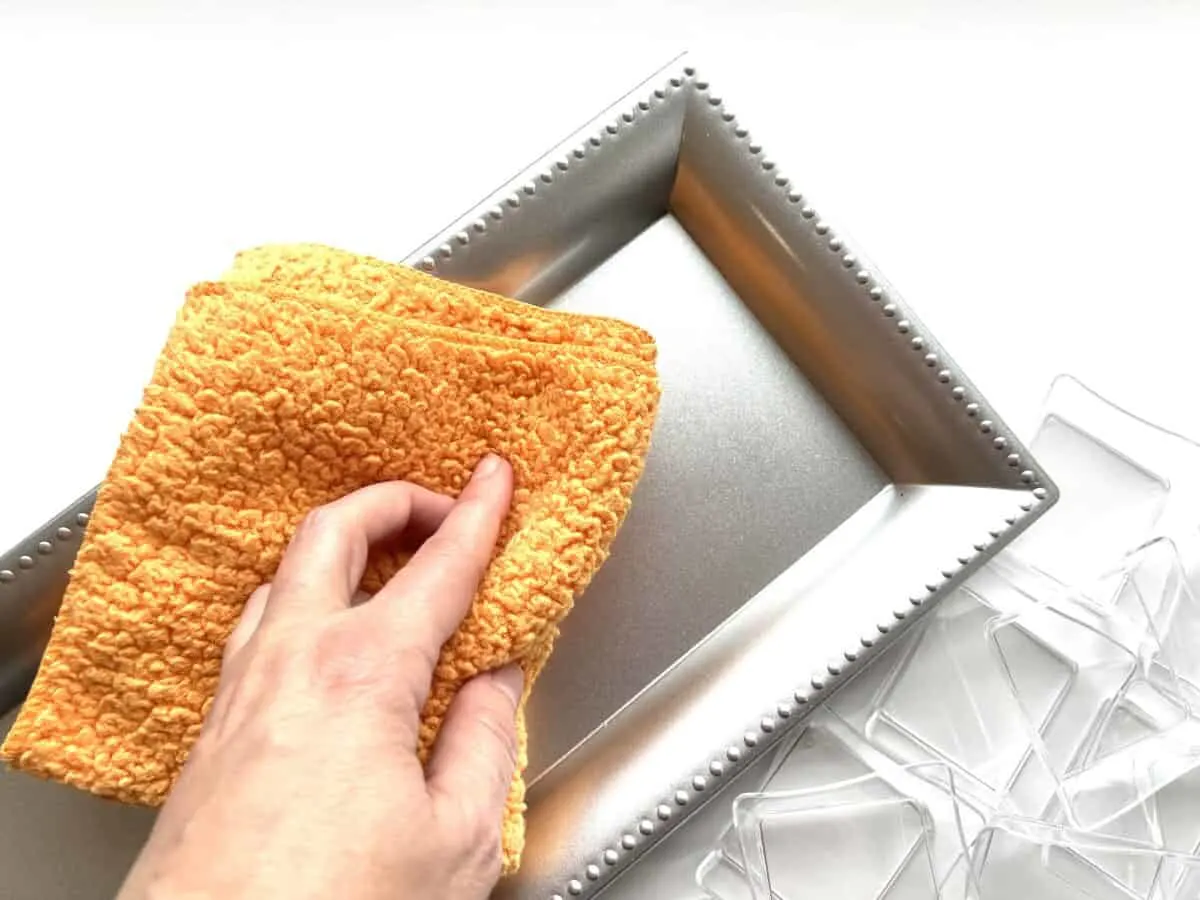 Lay out the mini trays in your larger tray, if needed, to find the best arrangement. If you are using the same Dollar Tree supplies that I am, there is no need to follow this step. They will fit perfectly.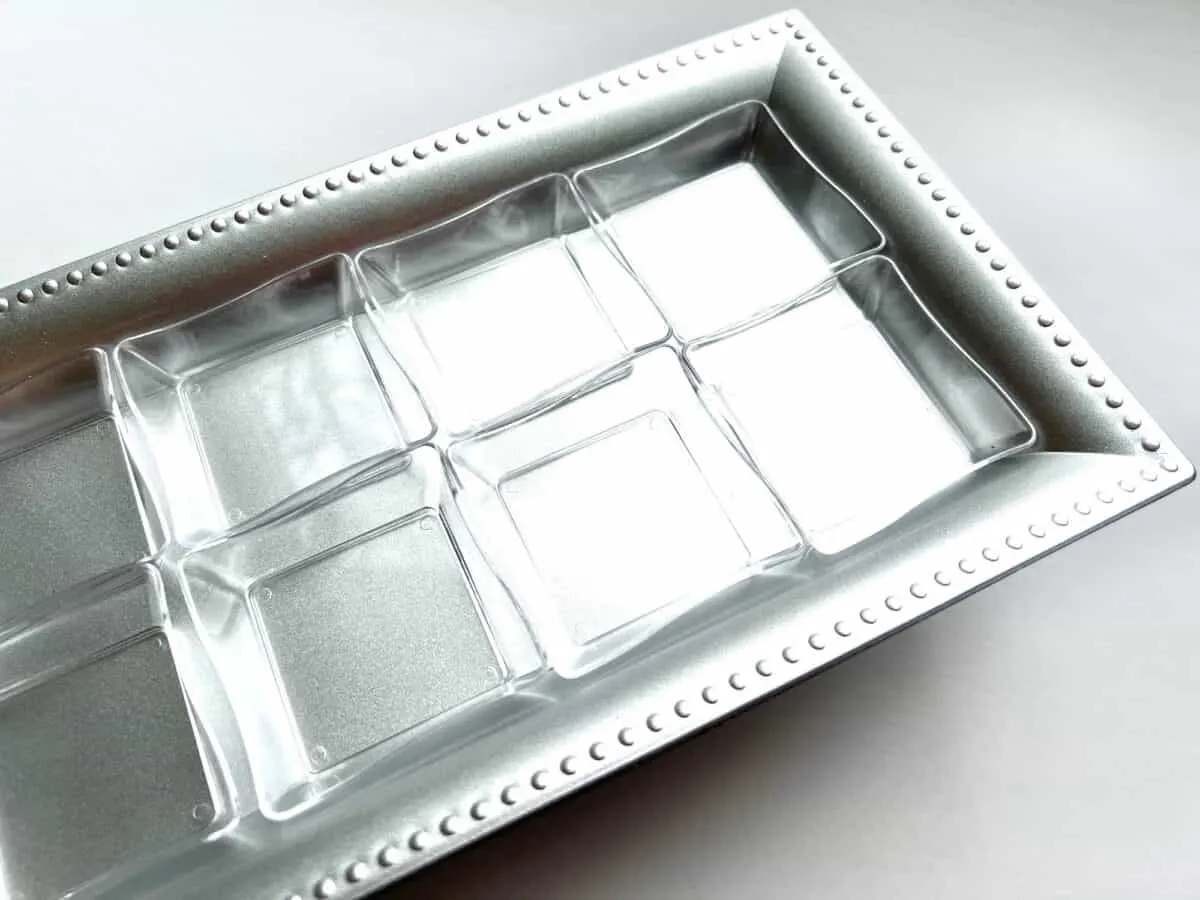 Apply a dot of E6000 on the corner of each of the mini trays. Be careful not to let any strings of adhesive fall on the bottom of the trays because it won't come off and will be visible. I know this from experience.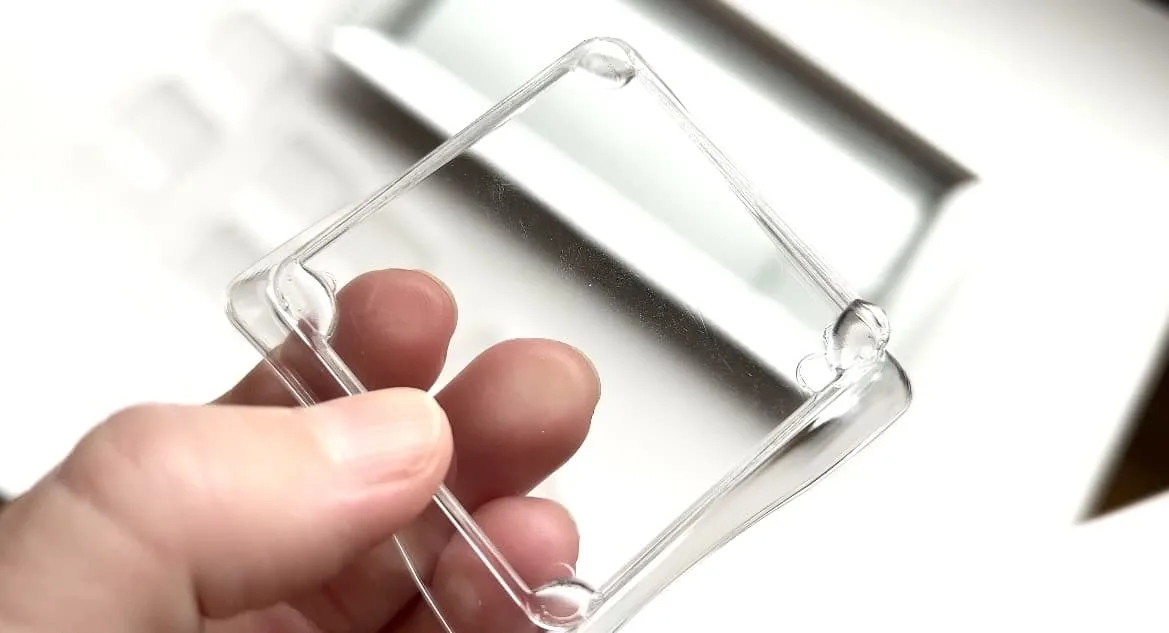 Place the mini tray on the larger tray, starting in the upper corner and continuing to fill in all of the space.
Allow to dry. Fill with your favorite jewelry or hair accessories that you love to look at.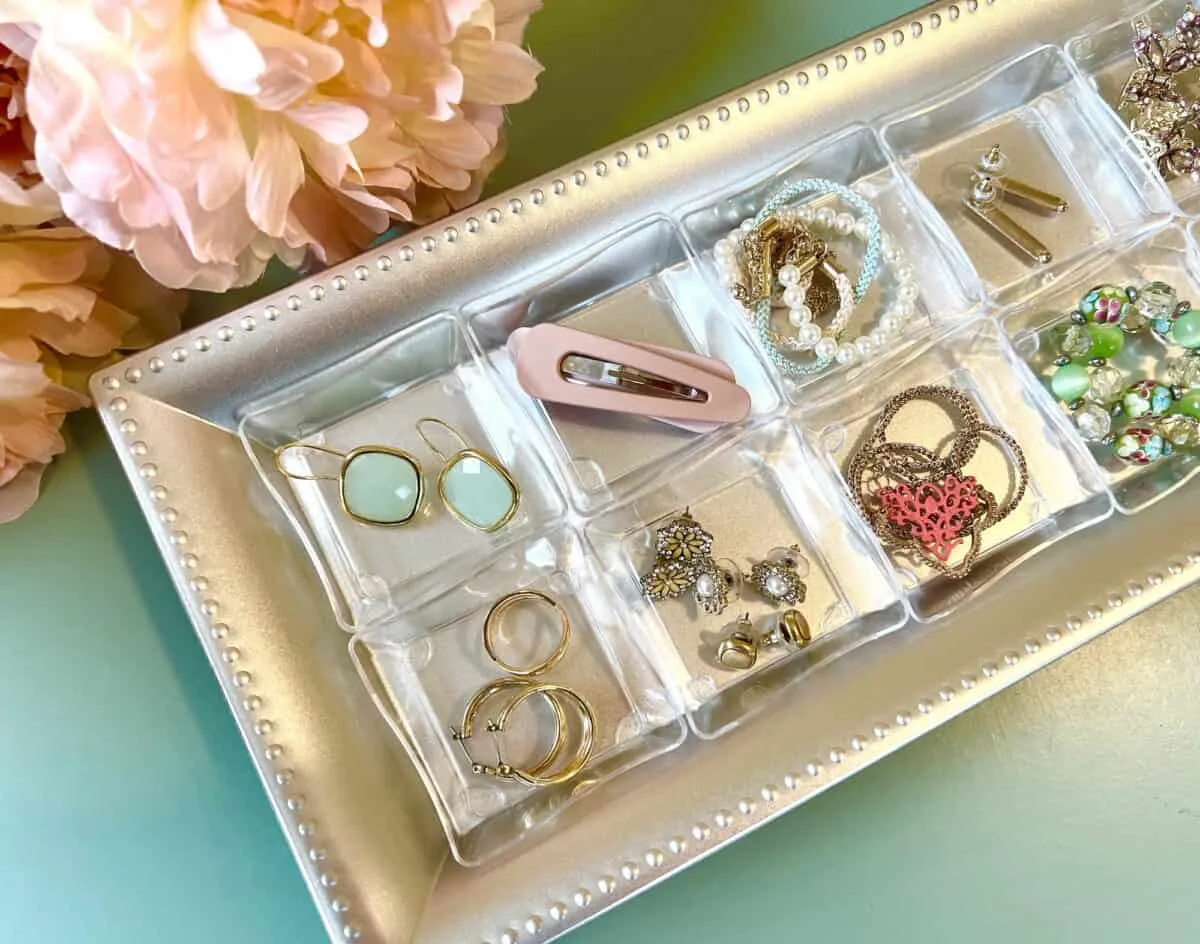 Watch me make this organizer in my Youtube video:
This Dollar Tree DIY Jewelry Organizer Tray is so pretty to put on your dresser or store in your drawer. Want more pretty ways to organize and display your accessories? Check out my other DIY projects: