We're all trying to enjoy a fun staycation in our own backyards this year. So if you're missing Hawaii, Florida or the Caribbean, you will love learning how to make a 3D Paper Palm Tree for budget-friendly tropical decor.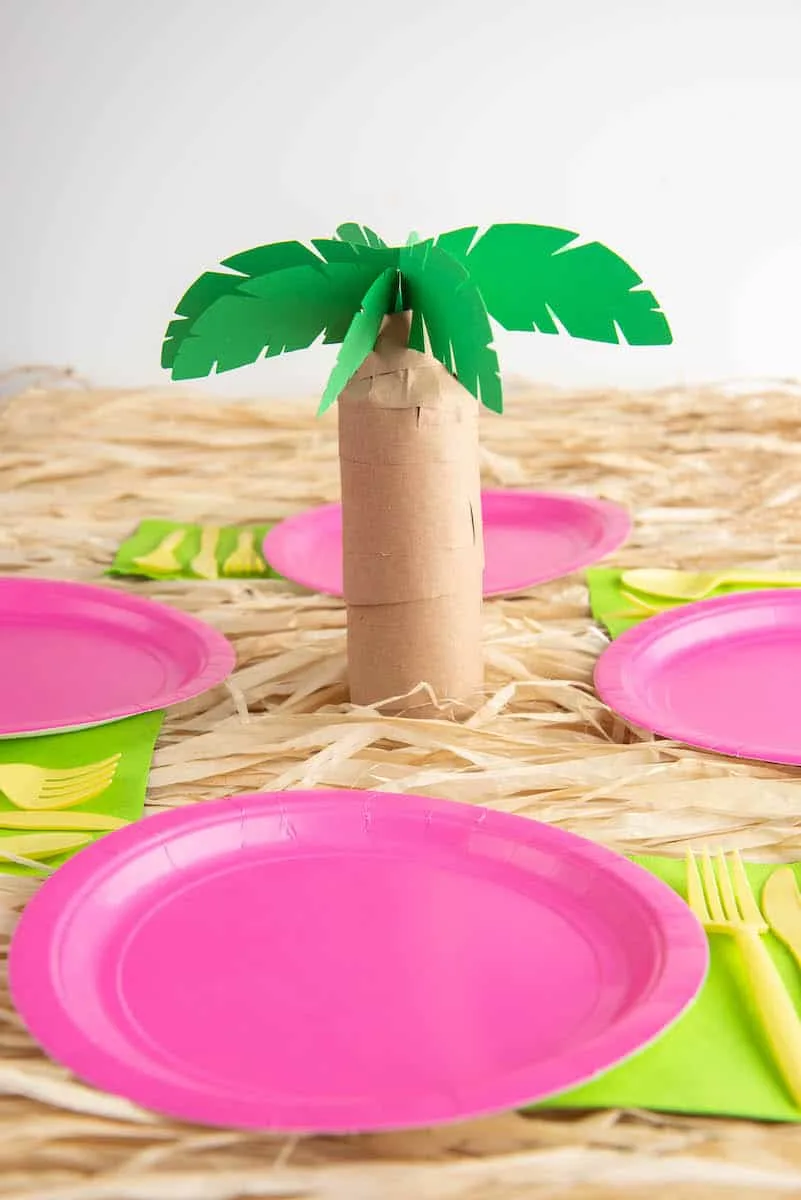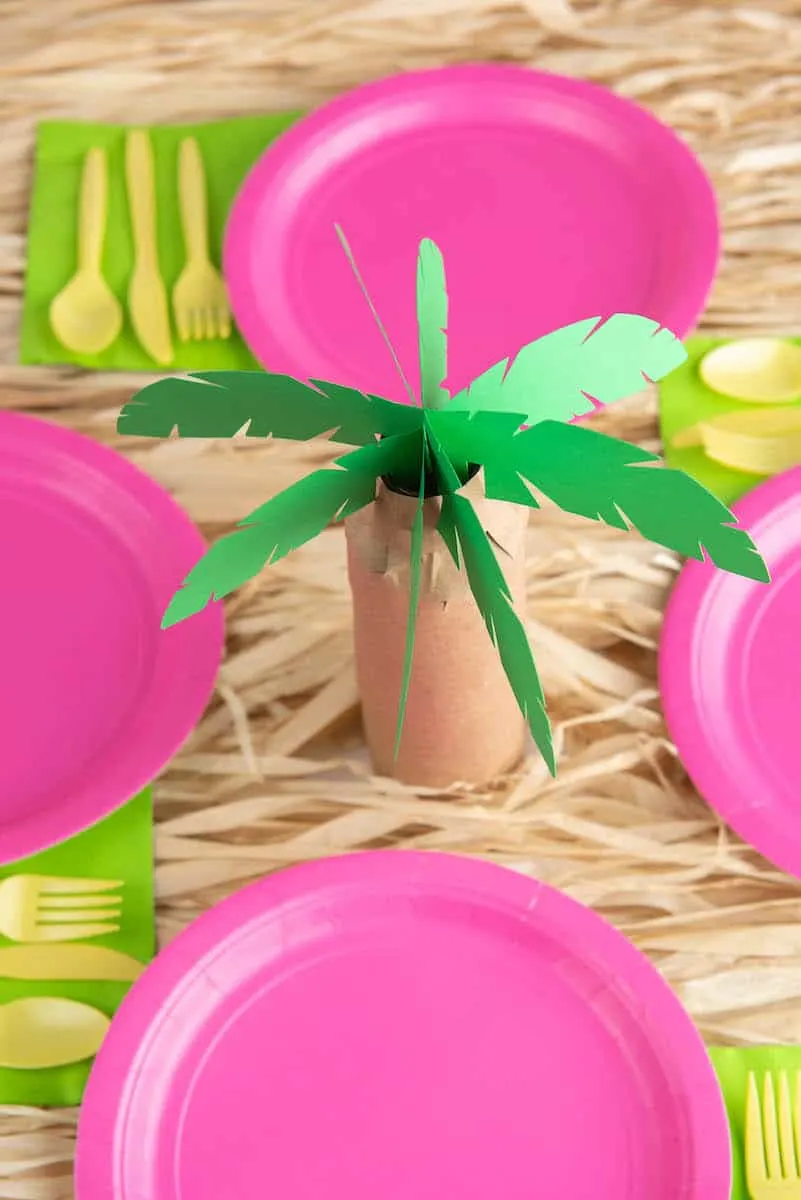 Using a recycled water bottle and paper, you can easily transform the common objects into a fun party decoration.
These are especially great for luau-themed parties, pool parties, birthday parties or dinner parties in your backyard. Be sure to see our other tropical party decorations, including: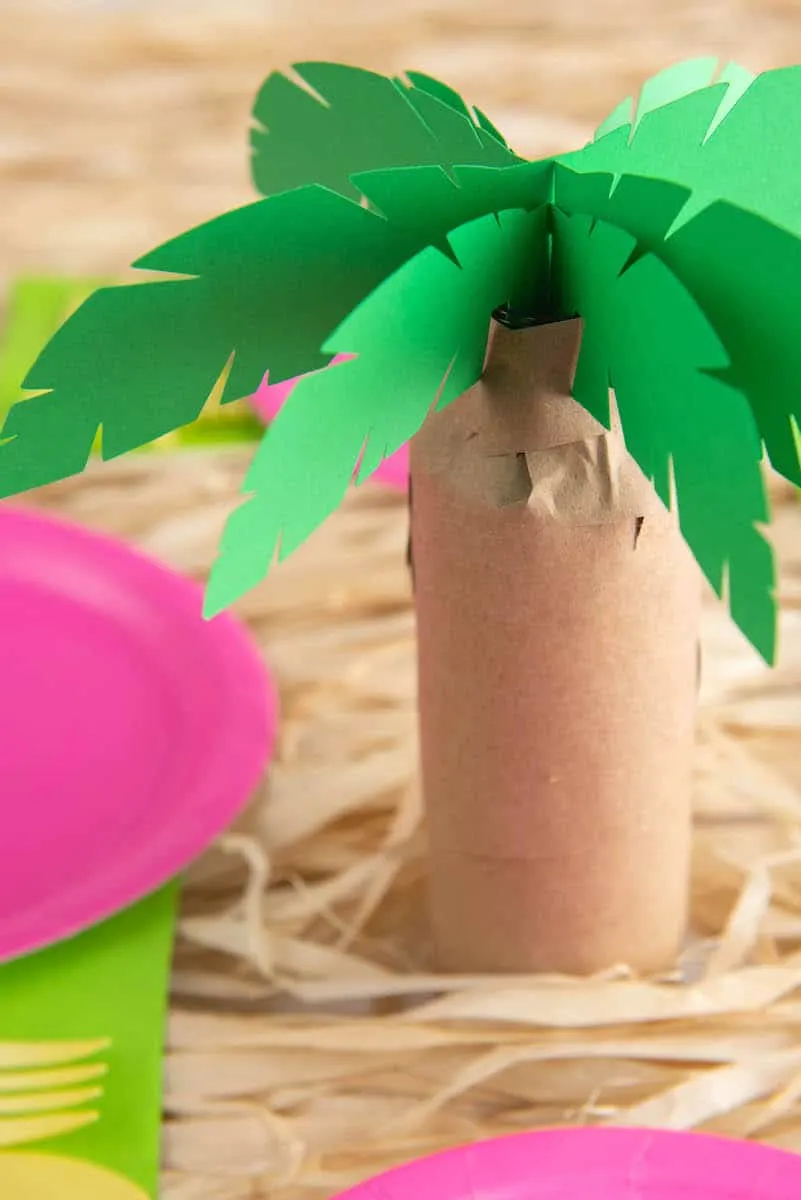 DIY Instructions: 3D Paper Palm Tree
Materials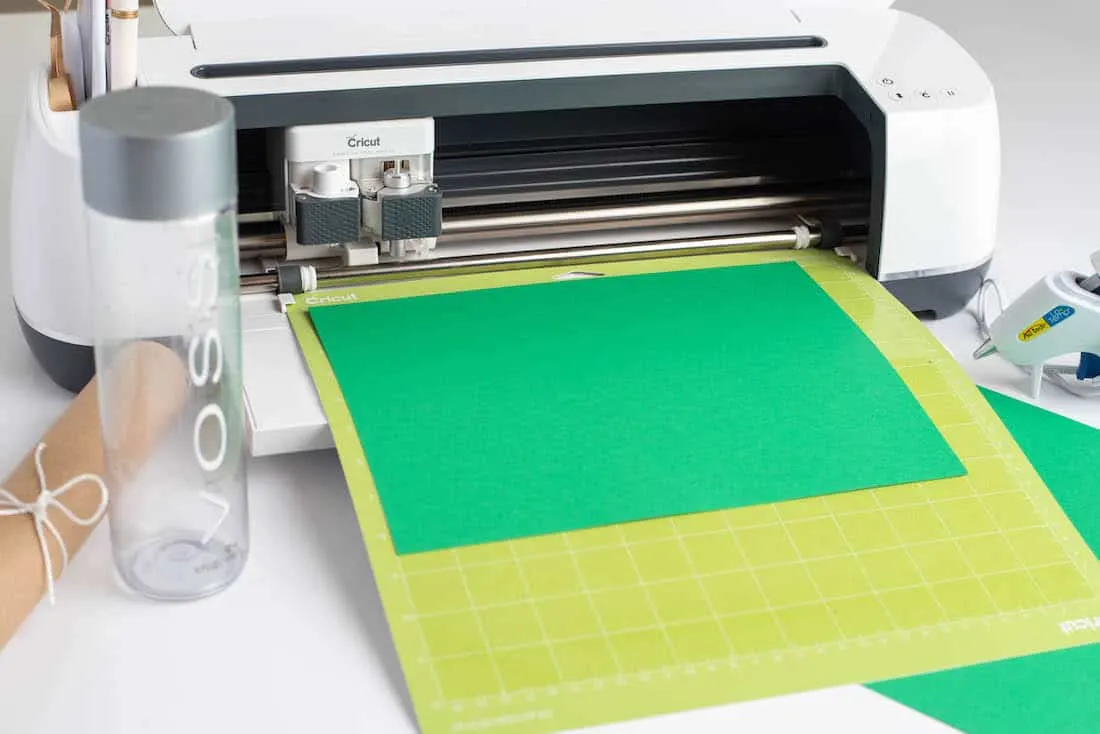 Directions
Upload the palm tree leaves file to design space. Select the layer with the set of files and press "attach" on the layers panel. Afterwards, press "make it" to cut the files normally.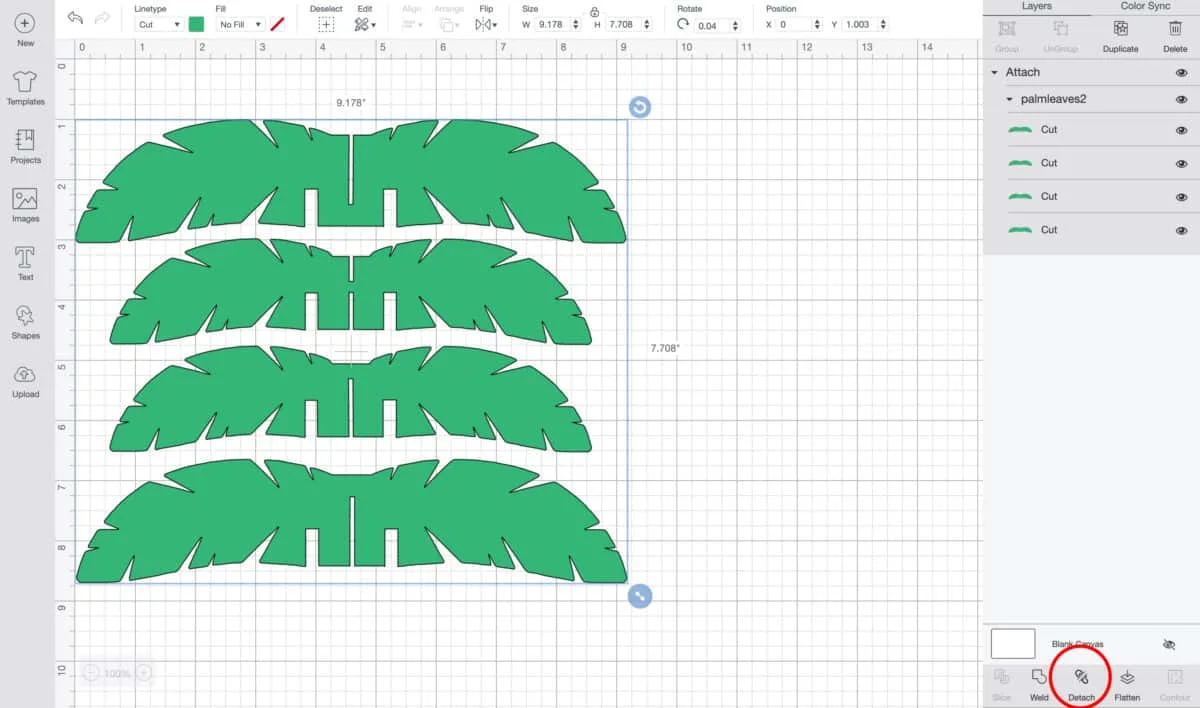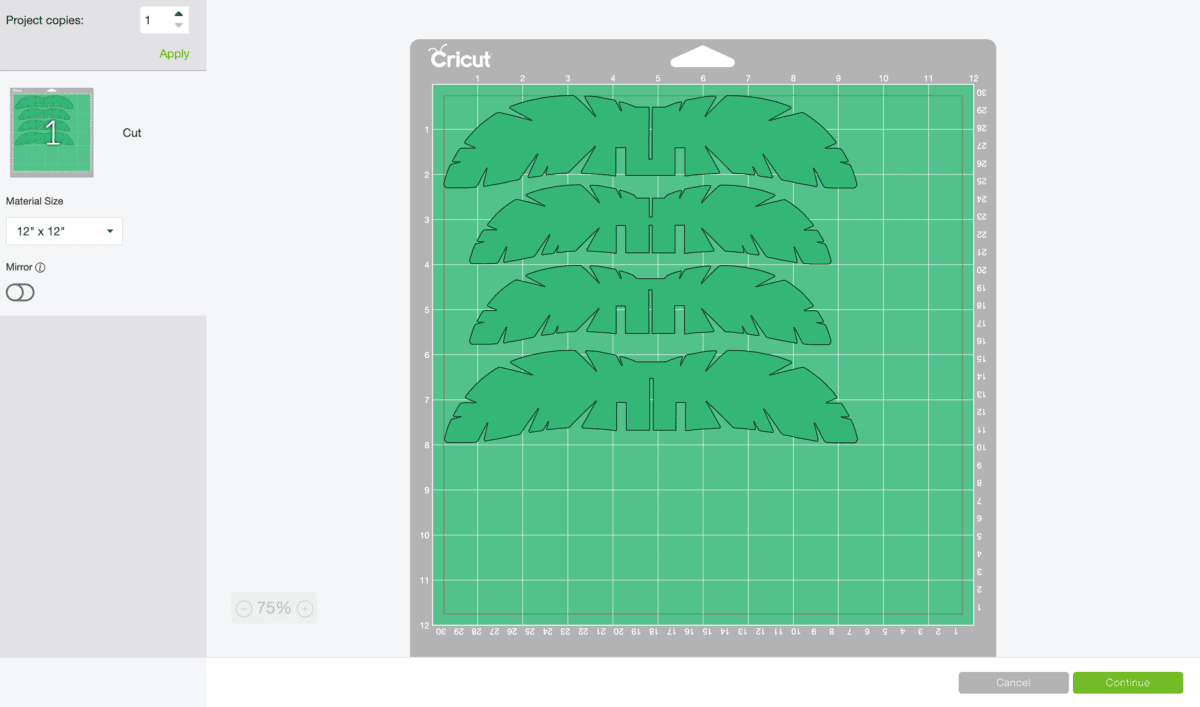 Adjust the material dial/setting to medium card stock. Load the card stock onto a blue or green grip mat. Press "Go."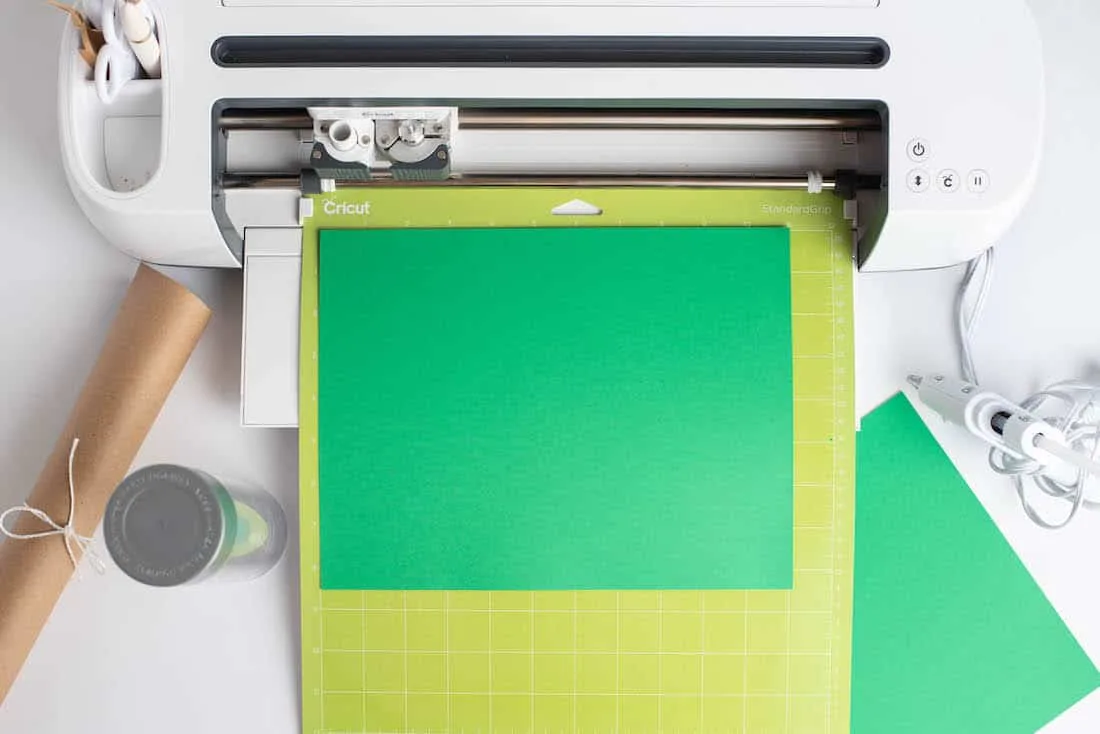 Cut the Kraft paper into one-inch wide strips. Imperfections are okay, and actually welcome. After all, the bark of palm trees in nature are rugged and ragged, not straight lines.

Remove the cap from the bottle. Wrap the paper strips around the VOSS water bottle. Use the hot glue to secure.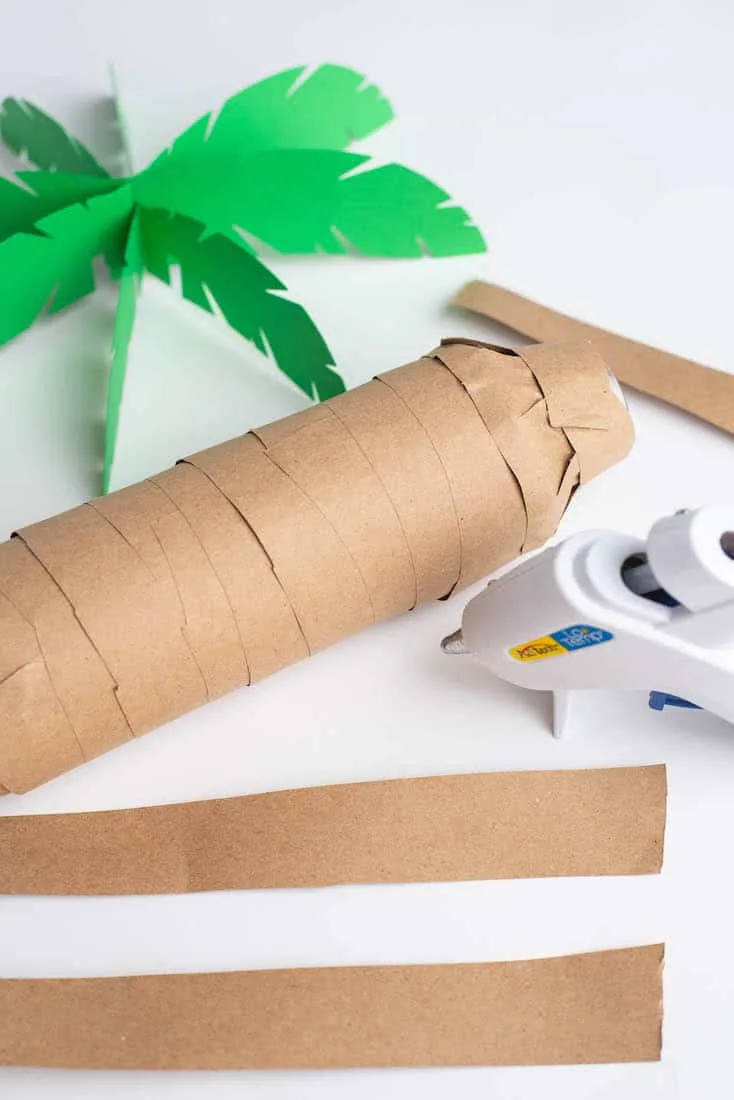 After the bottle has been covered in brown paper bark, it's time to start making the leaves.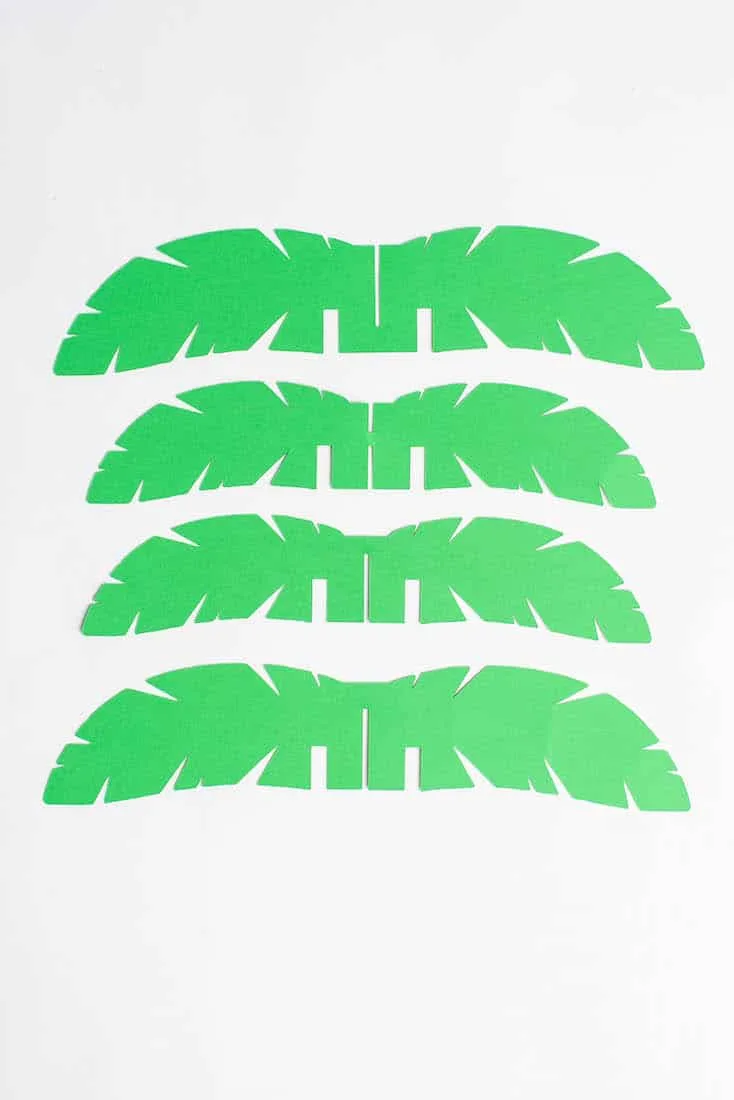 Pay careful attention to the screen shots and photos to guide you with this step so that the grooves fit into each other the right way.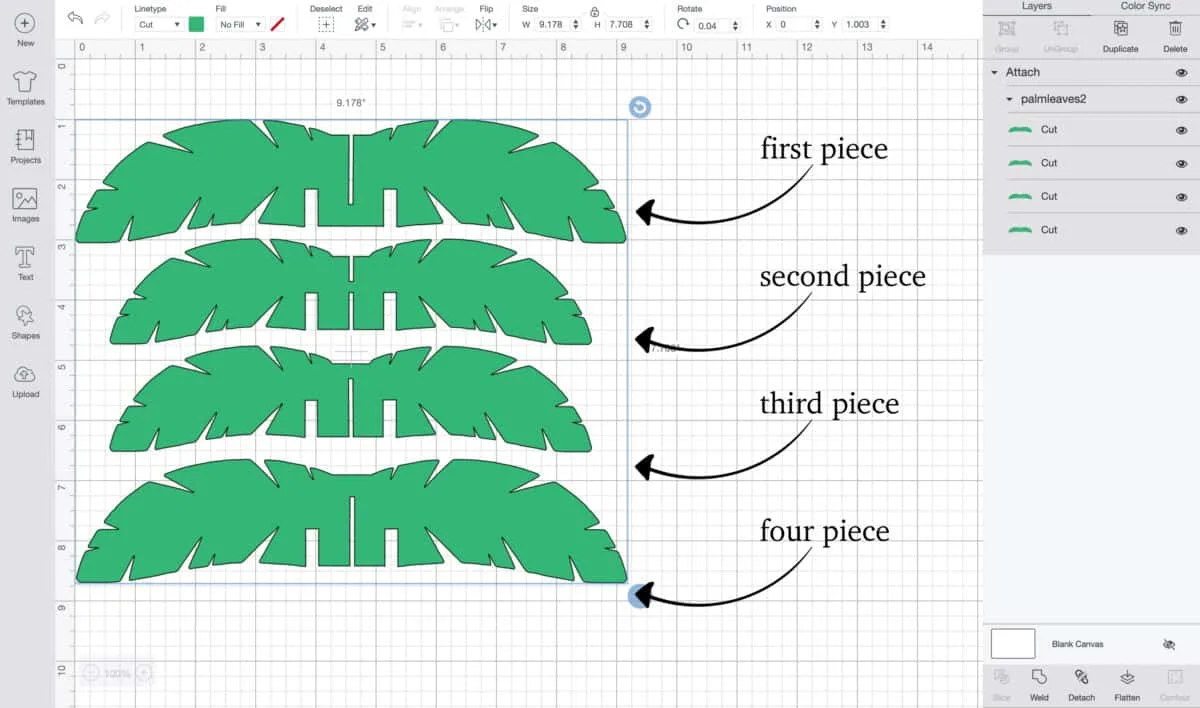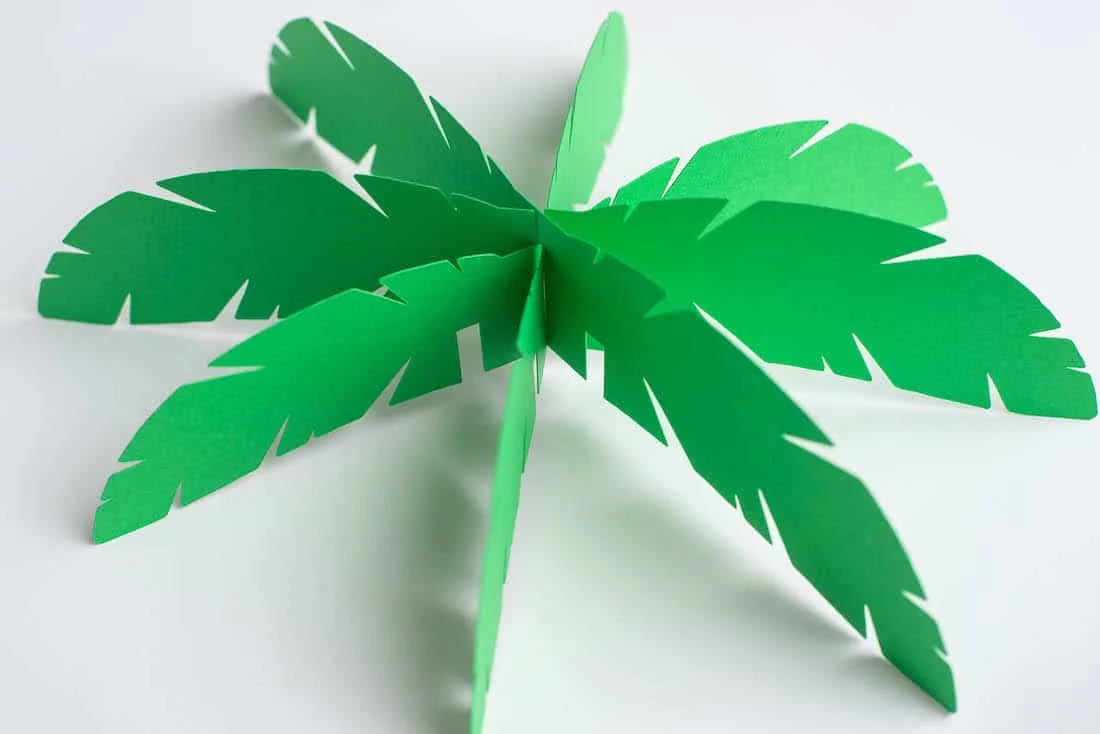 Once assembled, place the palm tree leaves bundle into the open top of the water bottle and rest gently in the opening.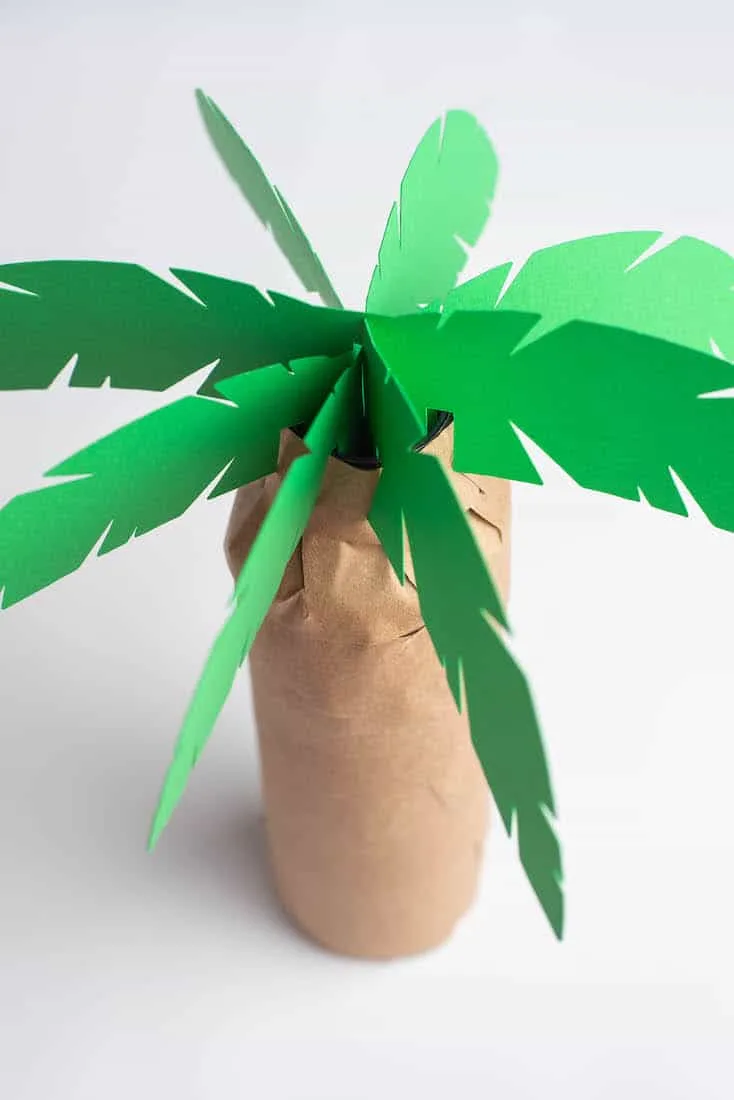 This 3D Palm Tree specifically was made for a VOSS water bottle, since it is narrow and tall. The grooves that will allow the palm trees to rest on top of the bottle were made for a VOSS.
Want more party ideas? Check these out: