Do you love those tropical drink umbrella picks that you get in your cocktail at a fancy resort? Me, too! Which is why I'm so thrilled to bring you these DIY paper umbrella drink sticks that you can make on your own!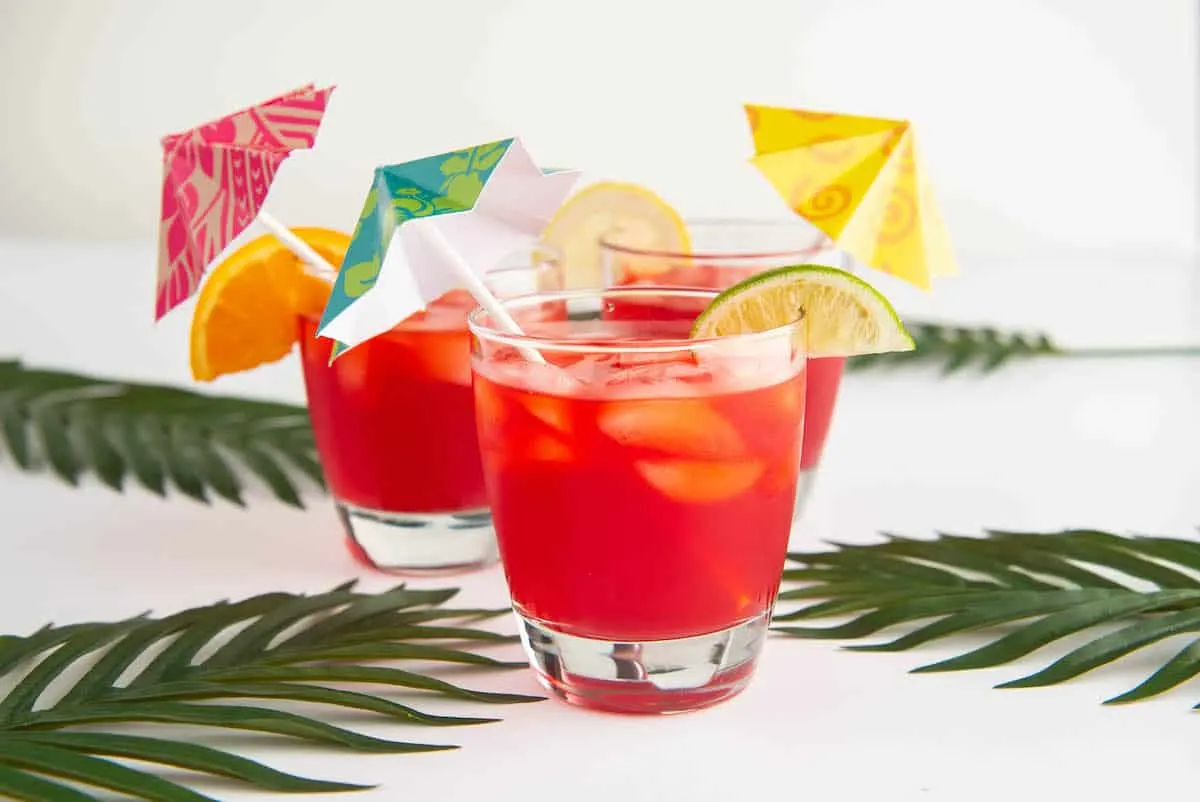 I've been known to keep those drink umbrellas long after the cocktail is gone. In fact, I used to add them to my houseplants so that I could look at them for a while. It's weird, but there's something about these tiny little umbrellas that just makes you happy and dreaming about a vacation, am I right?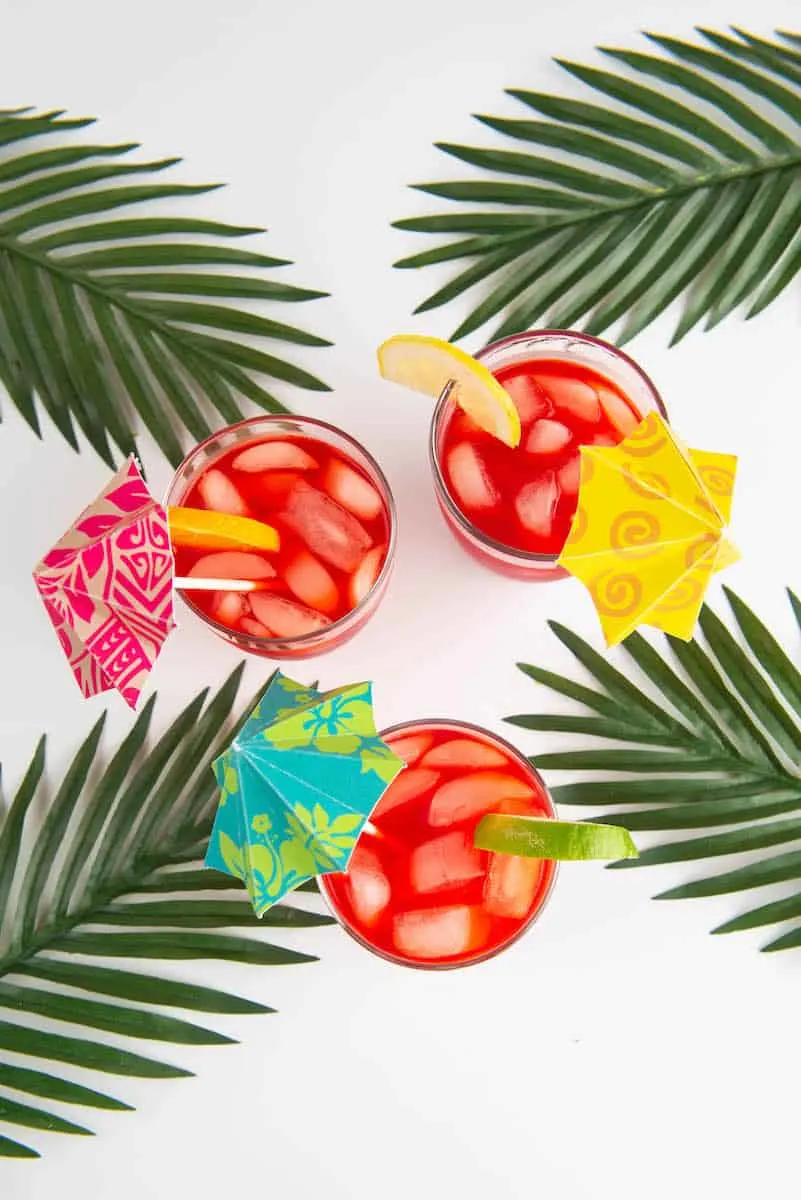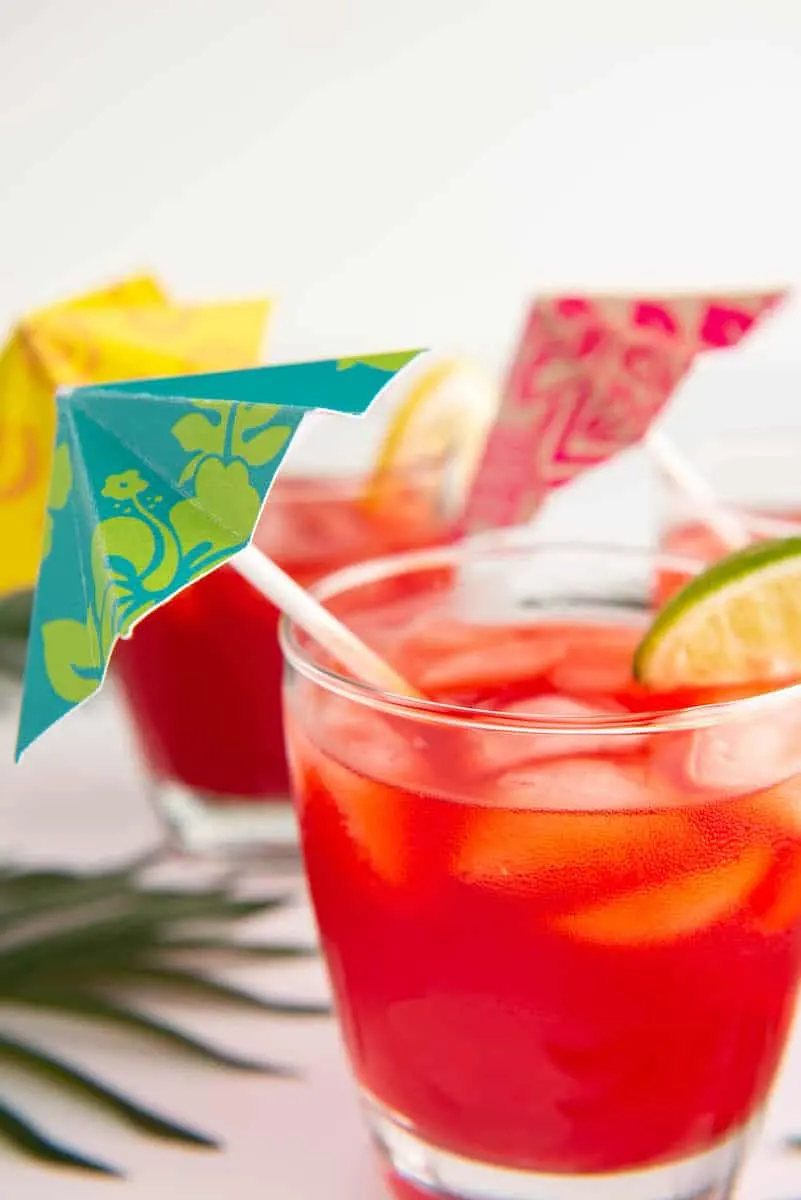 Why not make your own paper umbrellas without having to buy them? I love that you can customize these drink sticks to be whatever color and pattern that you want. Which means you could make customized umbrellas to garnish any drink (alcoholic or non-alcoholic) and make them to complement your party's theme.
These umbrella picks are just one of four tropical luau themed crafts that I have shared. You will also want to see:
And you might also be interested in this super easy summer popsicle banner made from sponges!
Every SVG file for these tropical party decorations is free! Just download them from the link in each tutorial.
DIY Paper Umbrella Drink Sticks
Supplies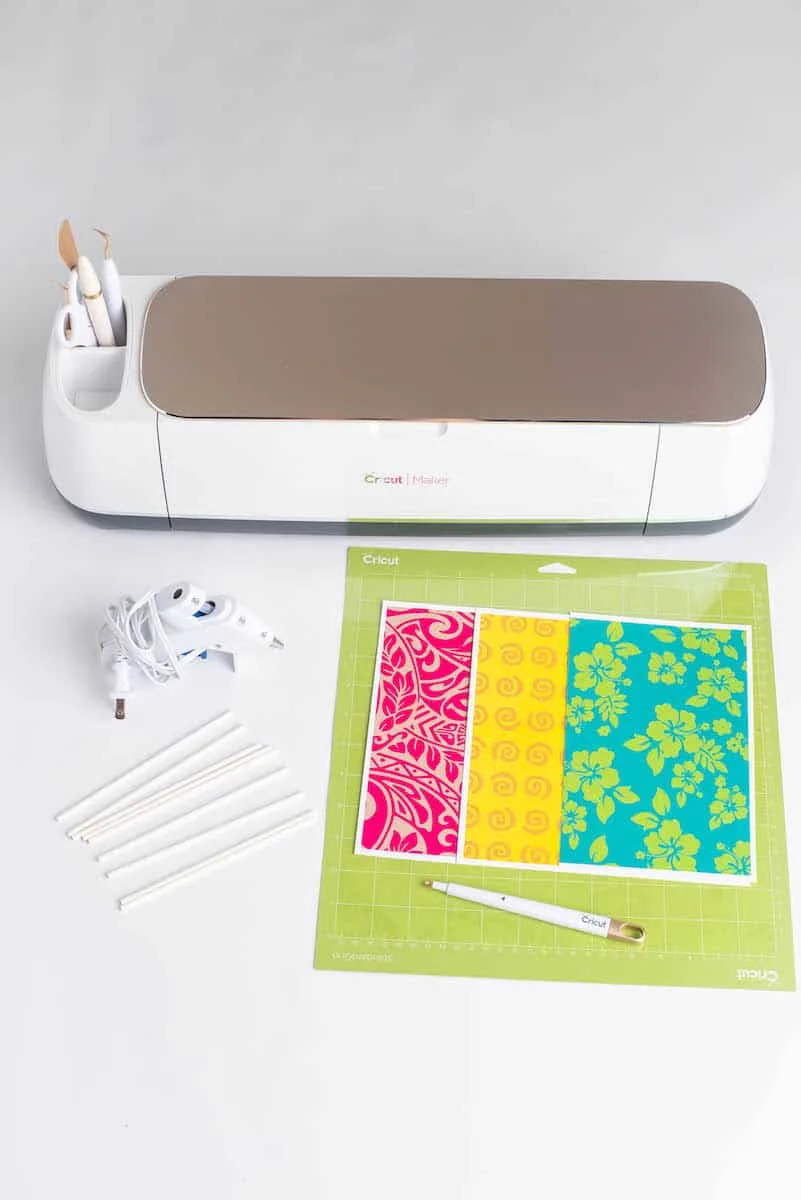 Directions
Upload SVG file to Design Space. Select "ungroup" on the layers panel.
Select the the layer with the fold lines. Once selected, click "line type" towards the left of the top toolbar. Click the drop down menu and select "Score".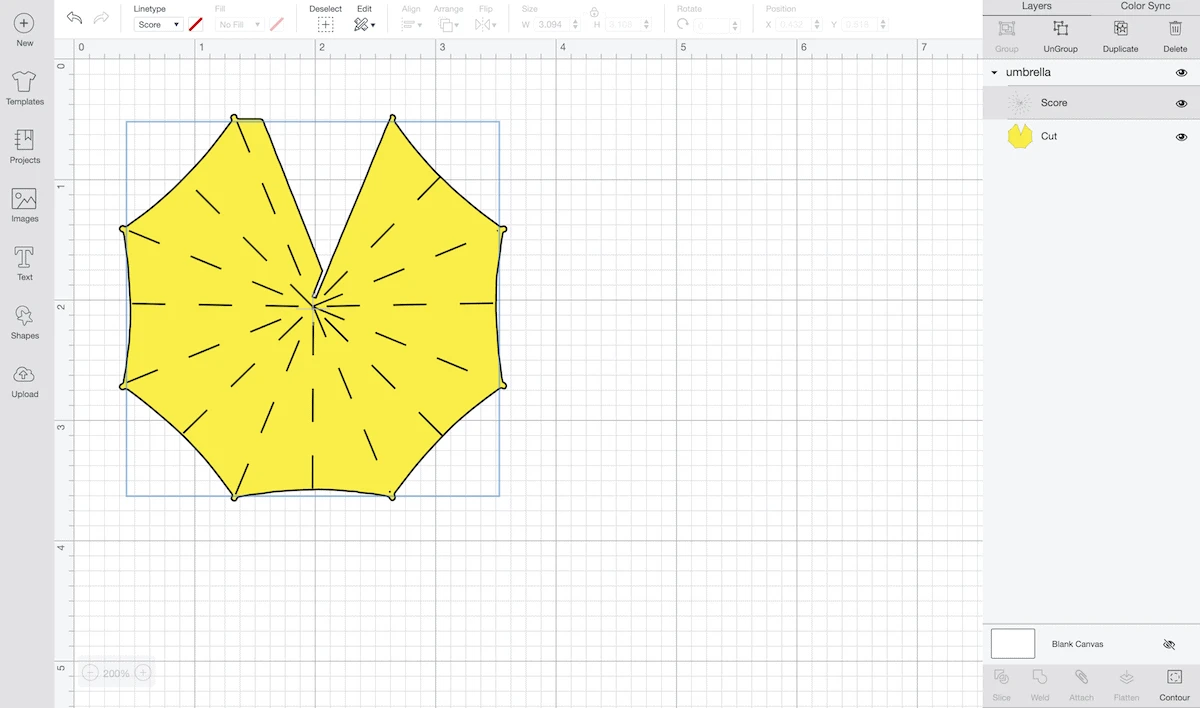 Next, select the score lines layer and the umbrella shape layer. Hit attach towards the bottom of the layers panel.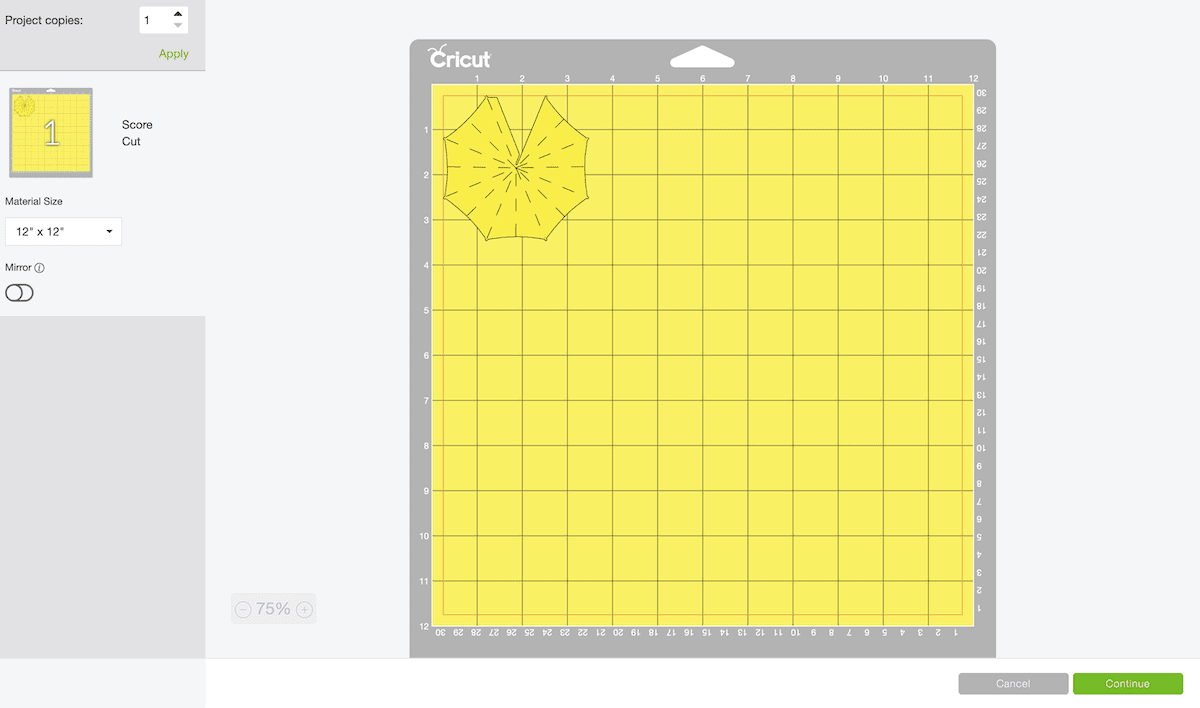 Afterwards, hit "make it" to cut the umbrella. Adjust your material dial or setting to medium card stock and load the card stock on to a blue or green grip mat. Adjust your tool to either the scoring wheel or scoring stylus and load it into the machine when prompted. Hit the flashing go button.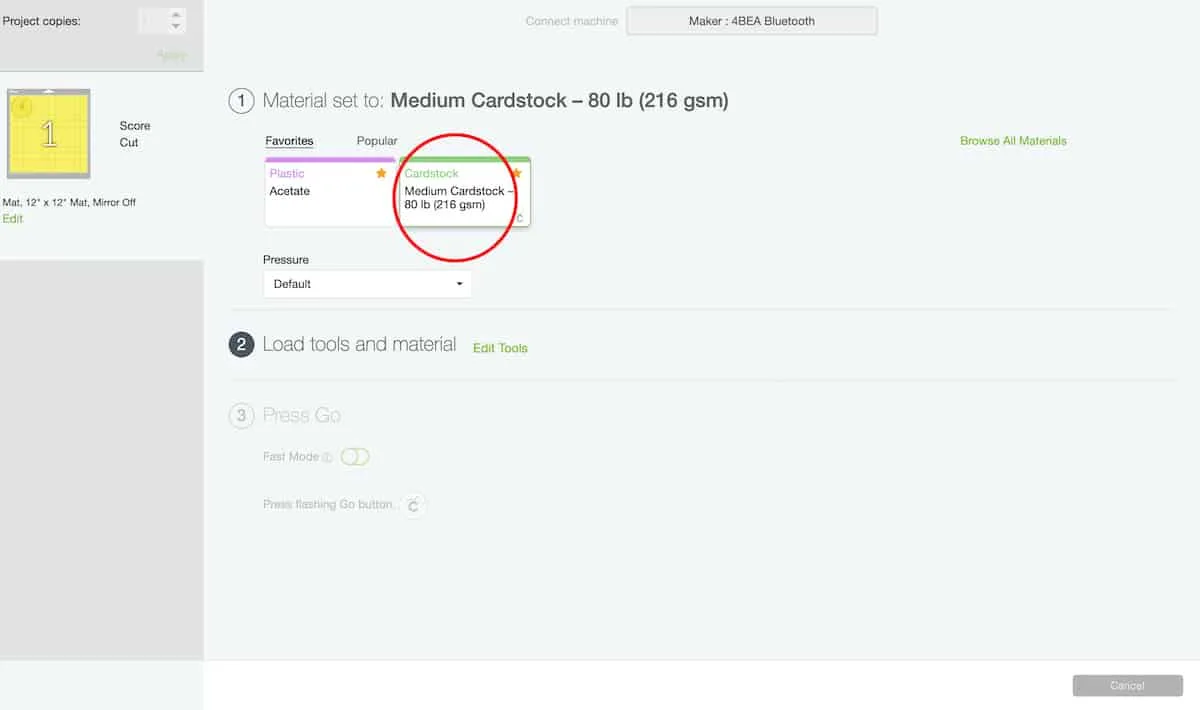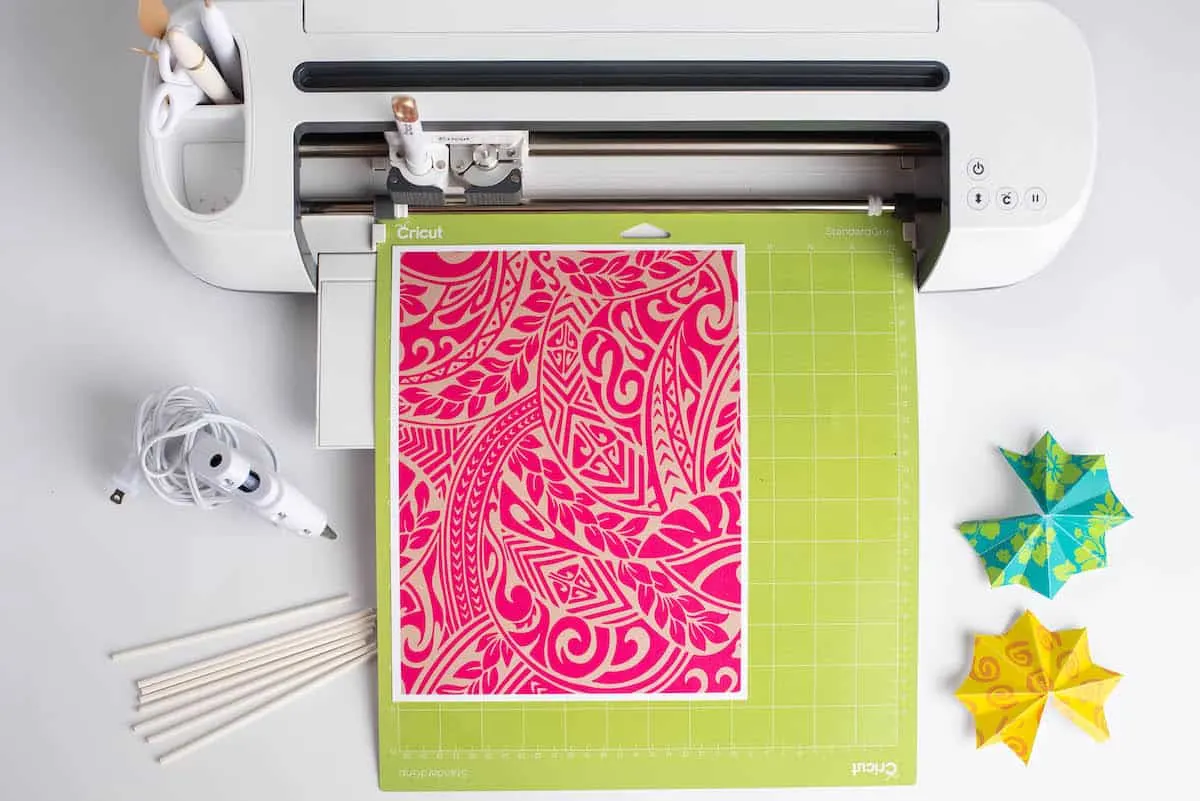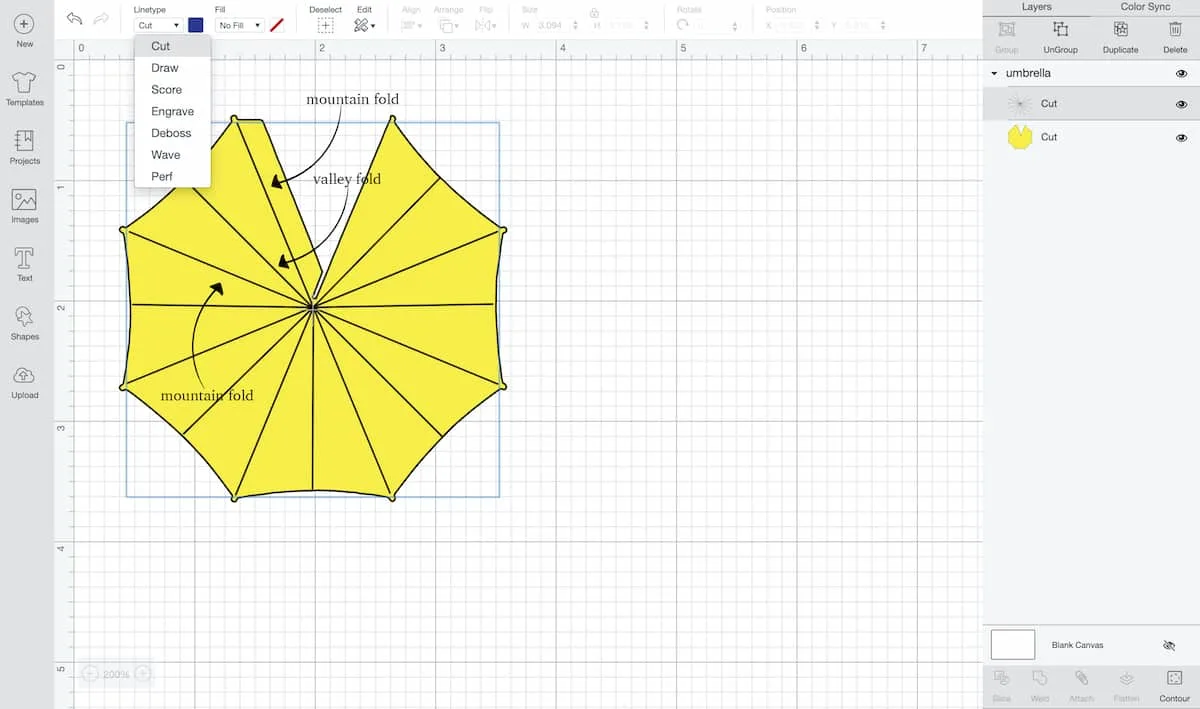 Once cut, begin to fold the score lines starting with the glue tab. The glue tab will begin with a mountain fold (folded part up). The next line after will be a valley fold (folded seam down). Every score line that has a tiny knob will be a valley fold. Continue to alternate mountain and valley folds.
Place a small amount of glue on the glue tab to connect both ends of the umbrella to complete it.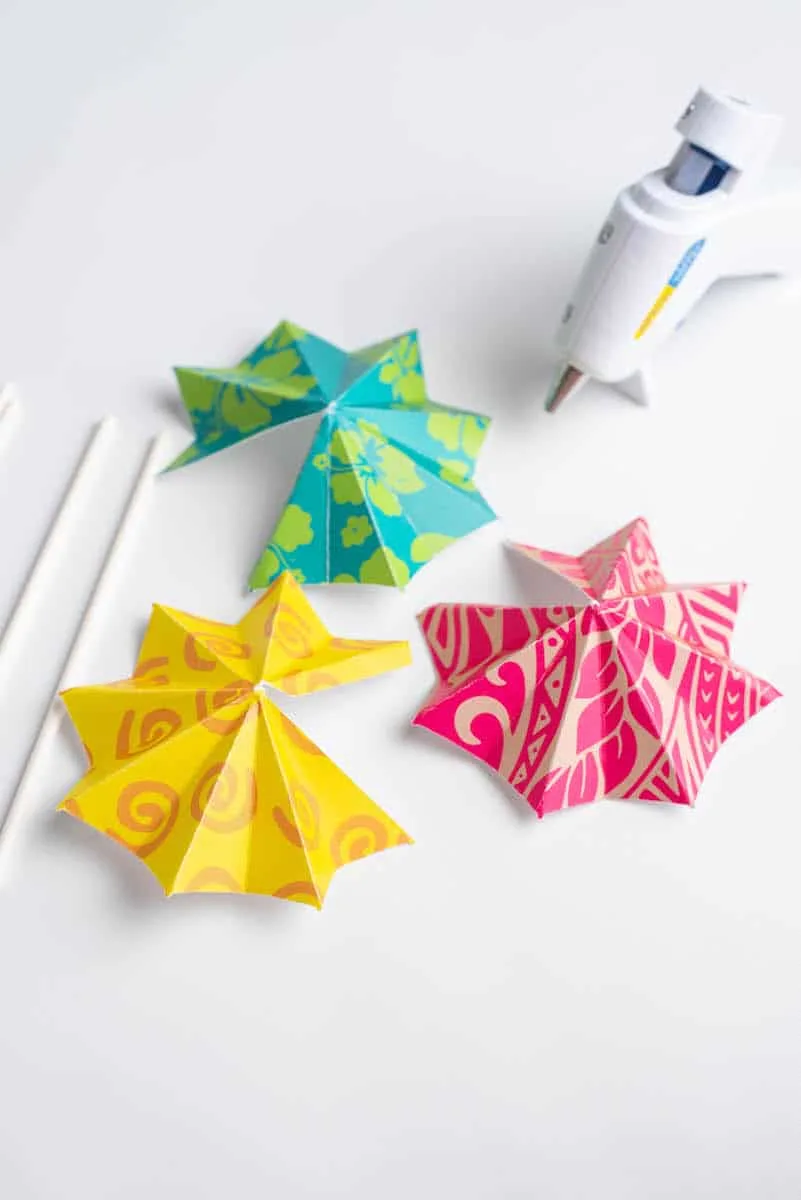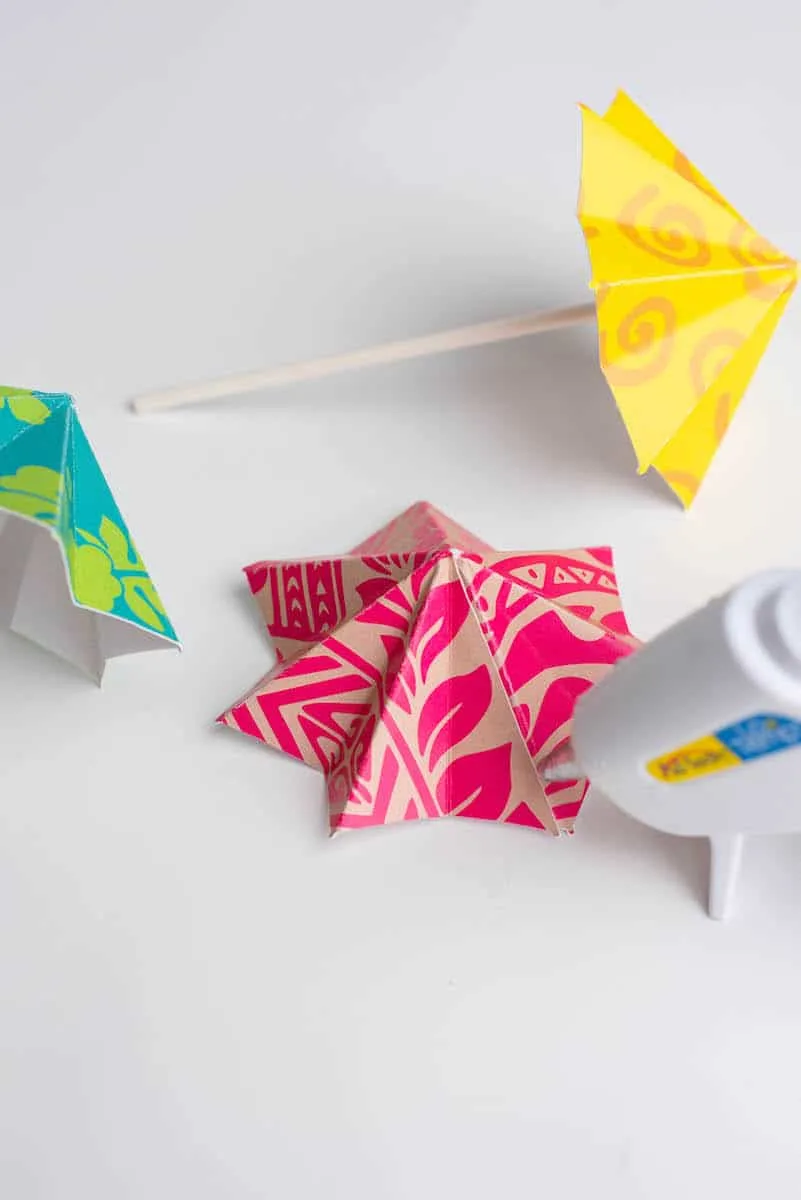 Flip the umbrella upside down. In the middle, add a glob of hot glue. Place a cake pop stick in the glue and hold until a bit dry. The stick should stick in the glue and not move around.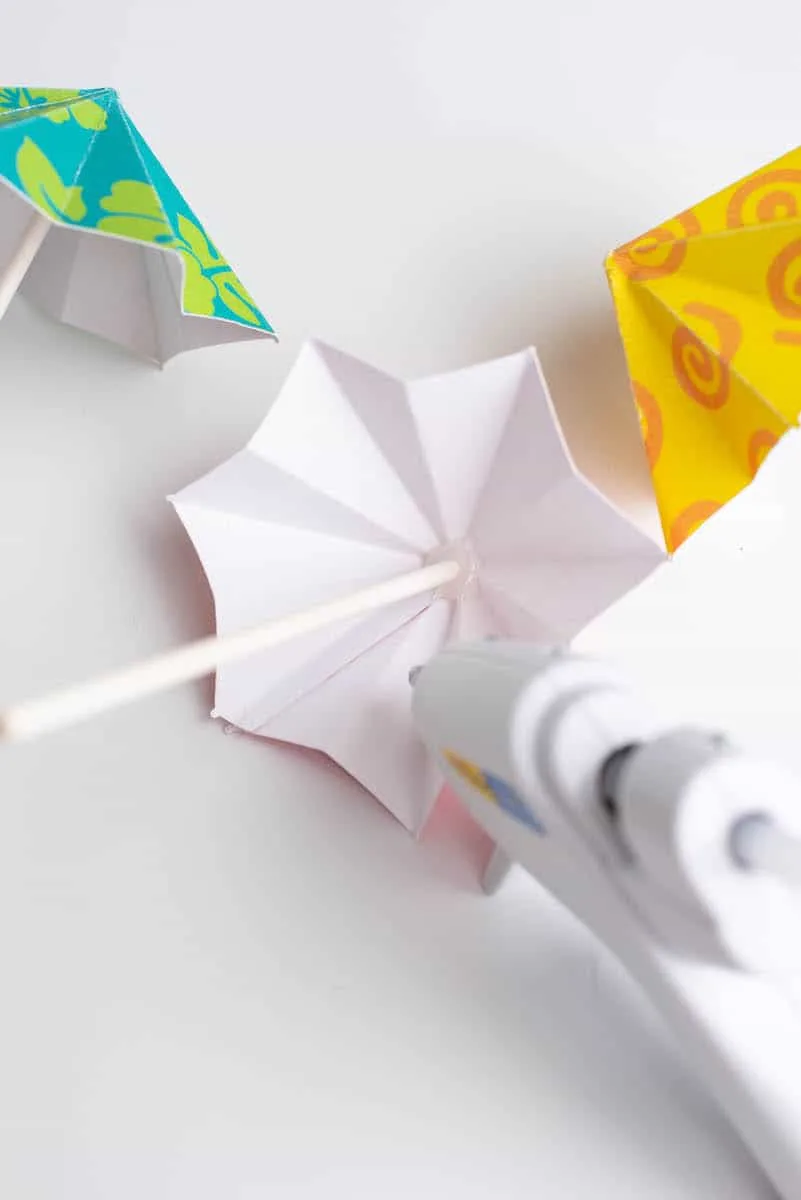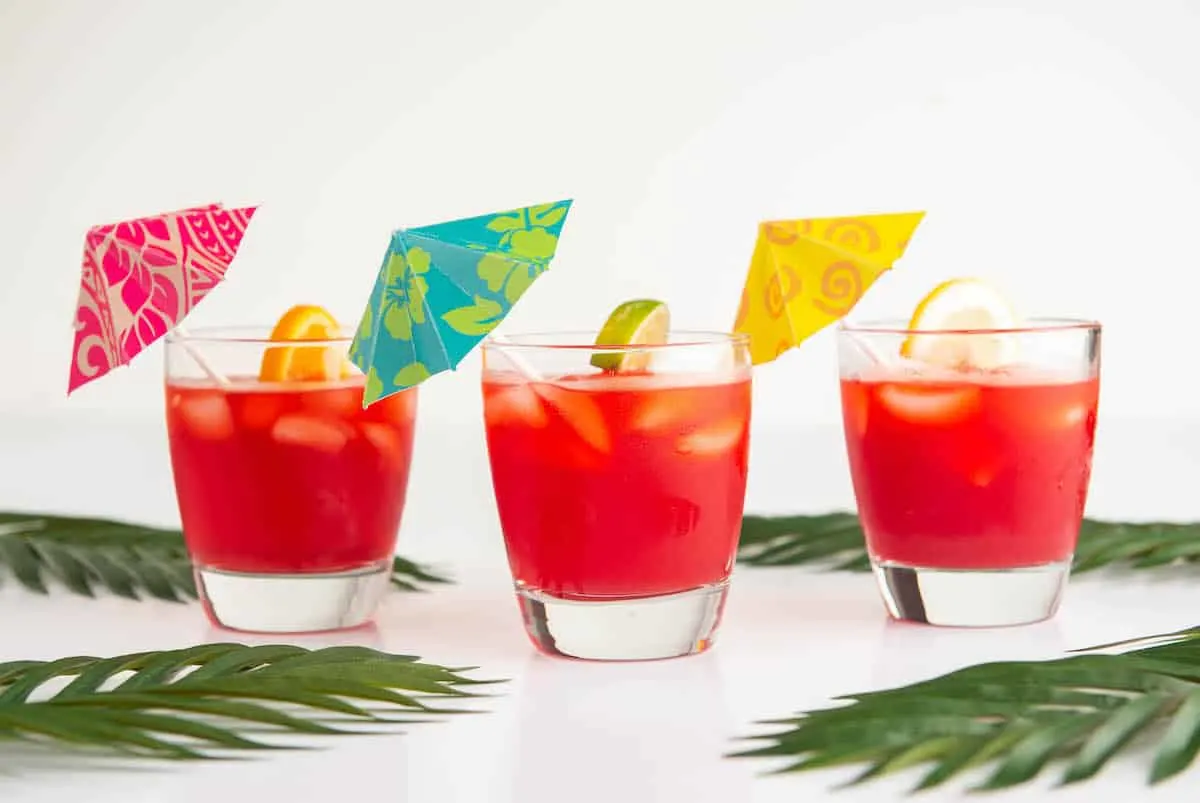 Don't forget to Pin This so that you don't lose it!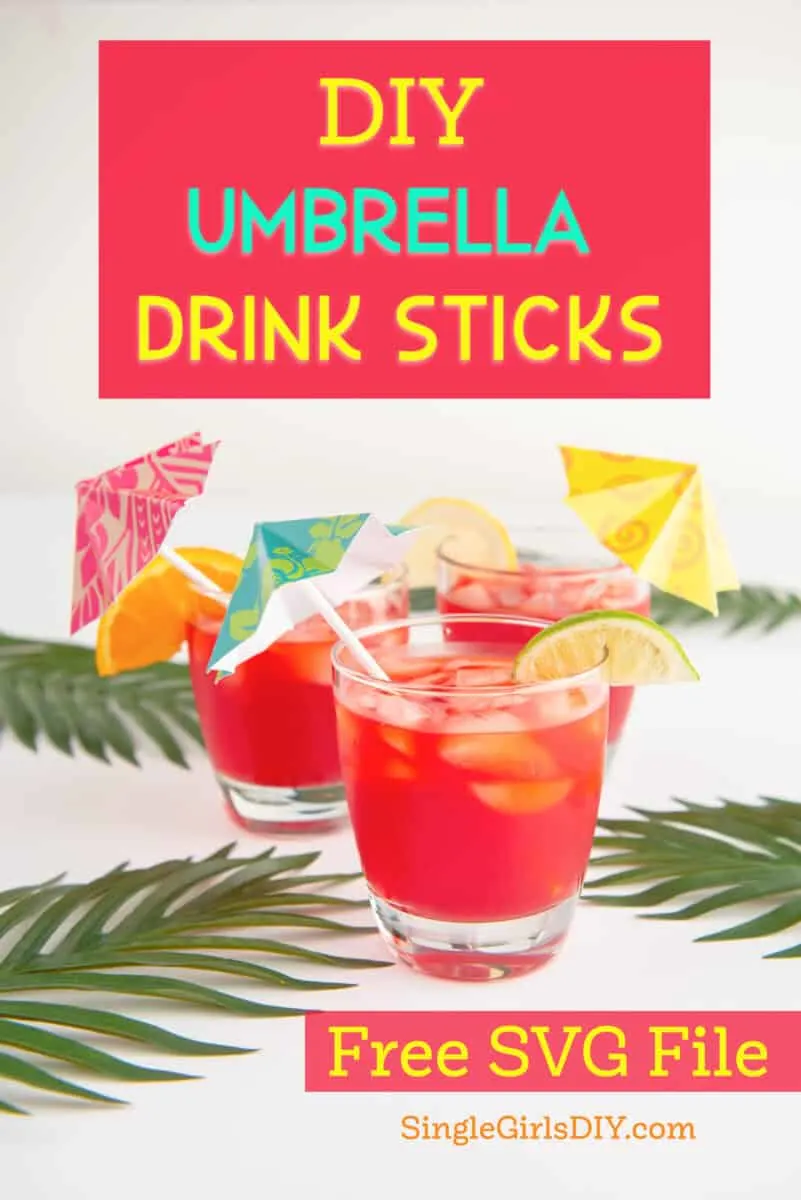 If you're planning an outdoor party, be sure to check out these easy DIY outdoor drink holders. You might also want to check out my other tropical DIYs, such as nail polish painted seashells.