I've seen beautiful painted mason jars, and always wondered how to do it. I thought it would be difficult, but it turns out that painting mason jars with acrylic paint is quick, easy and beautiful!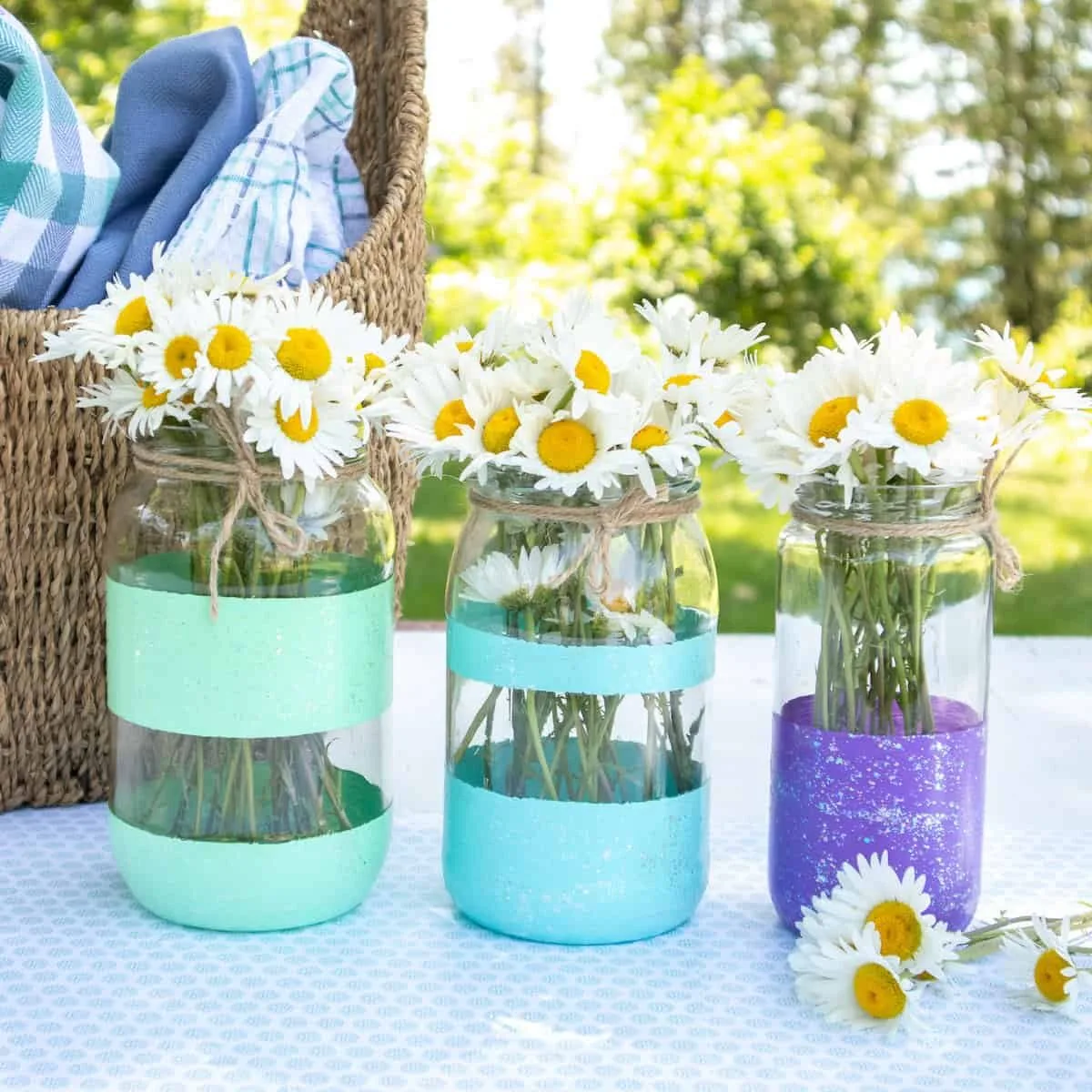 What Kind of Paint to Use?
Not having painted mason jars before, I thought that I would need some sort of special glass paint. But I was wrong.
After looking into DecoArt's Americana Multi-Surface Acryclic Paints, I was surprised that I could paint mason jars with the paint directly! No need for a primer or special glass paint and curing.
Once I realized that an inexpensive bottle of multi-surface acrylic paint could be used (and that I could use on many other different craft projects), I was hooked.
How to Paint Mason Jars with Acrylic Paint
I instantly wanted to make flower vases out of mason jars I already had. They are perfect to show off your flowers!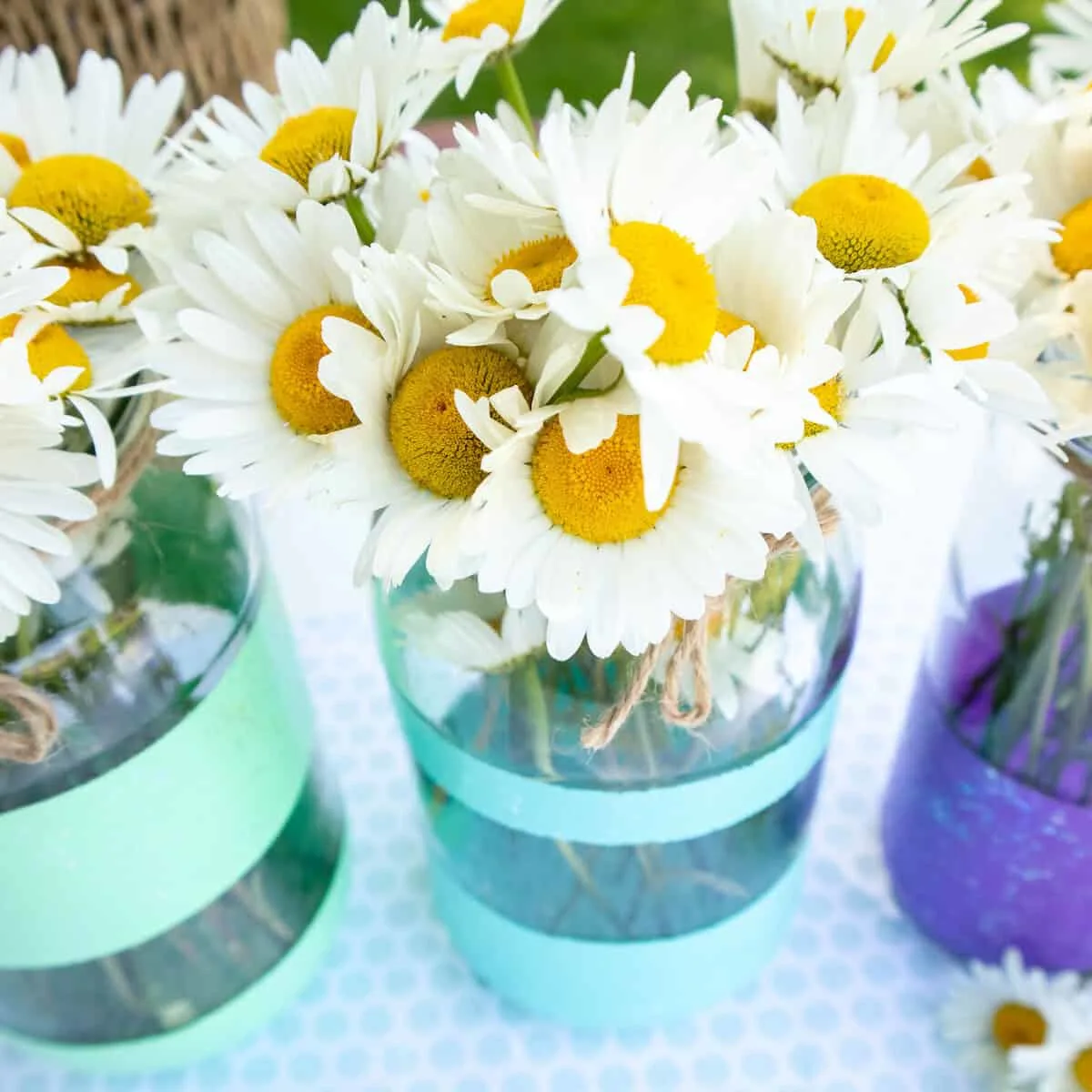 Of course, I wanted to make them fun, colorful and out of the ordinary. So I also added some glitter for extra sparkle. Here's how I painted my mason jars.
Materials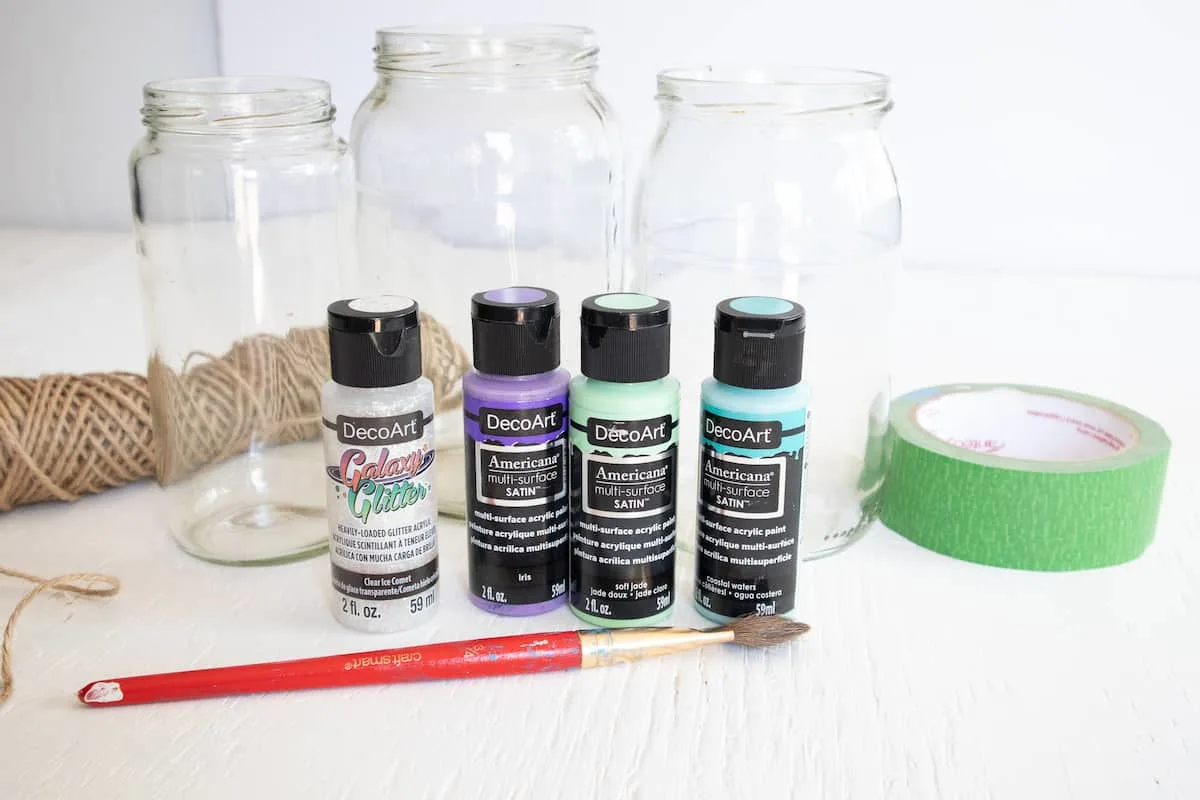 Instructions
Thoroughly wash the jars with soap and water. Dry completely before painting.
For each jar, position a piece of painter's tape around the circumference in varying distances. For the smaller jar, apply only one piece of tape about halfway down.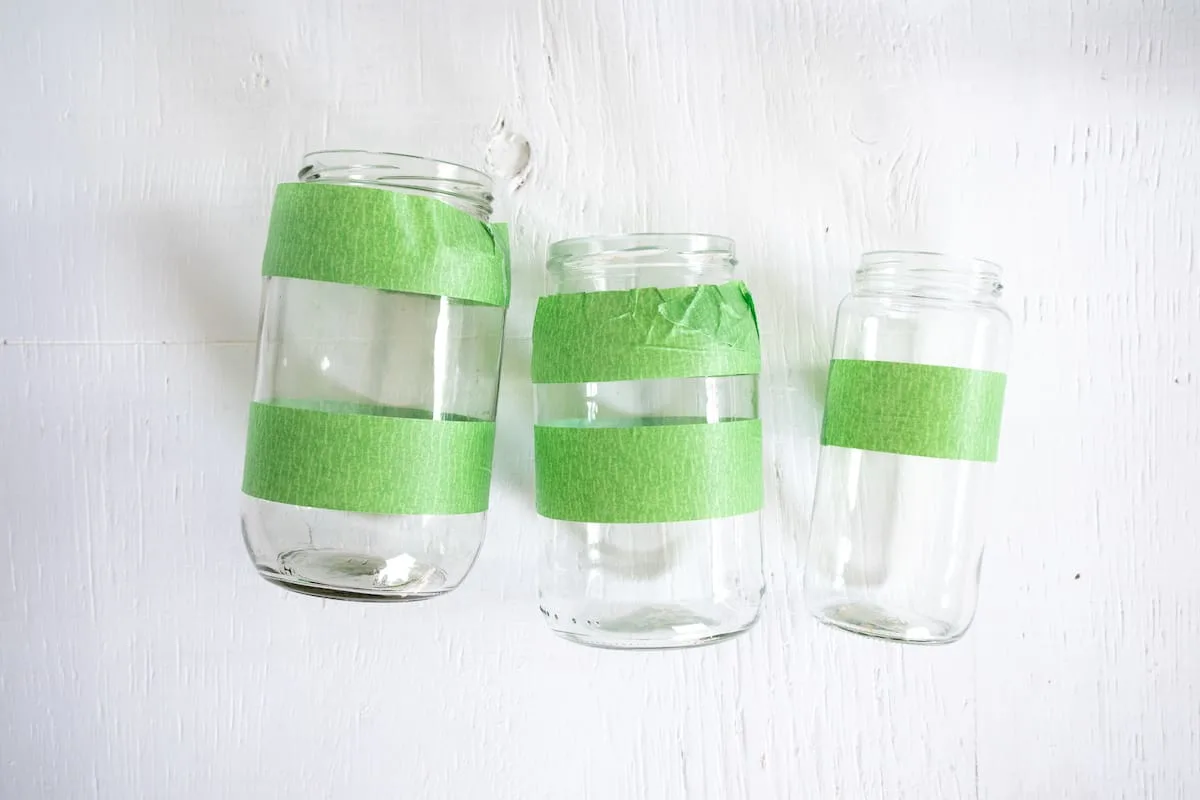 Paint the lower half of the smallest jar in Iris.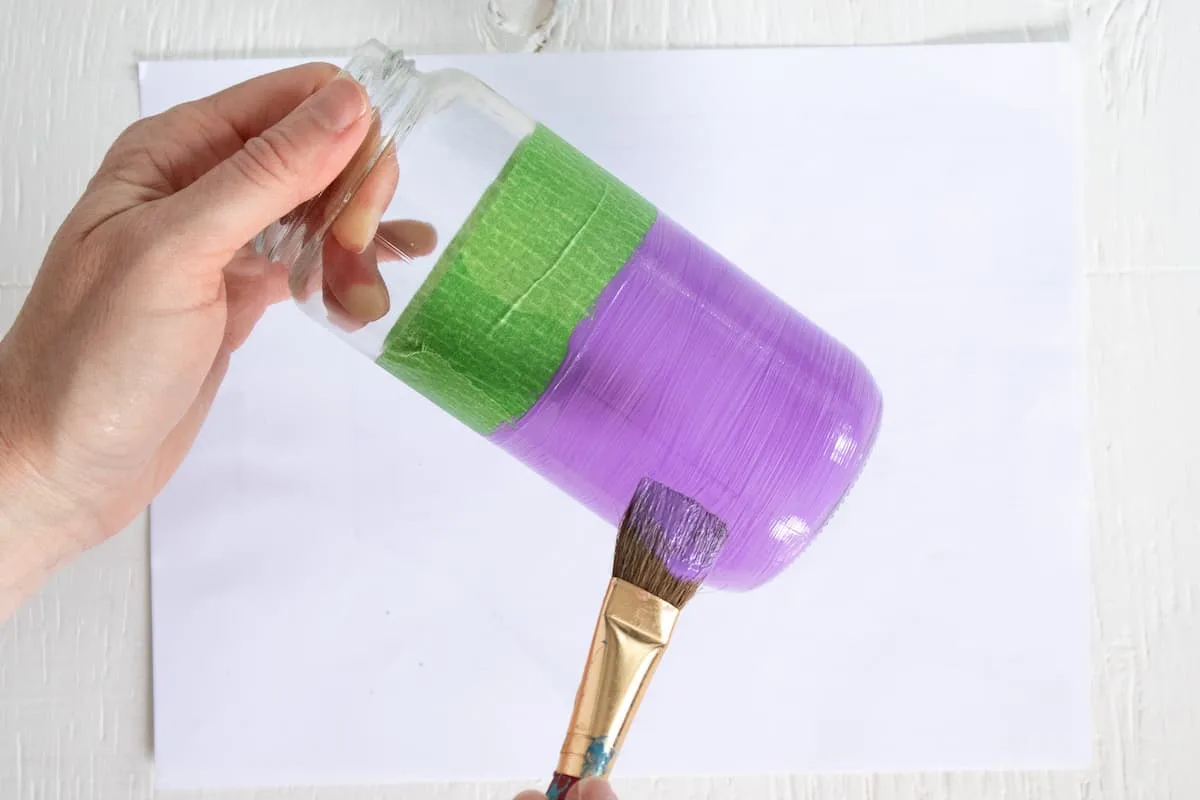 Paint the spaces between the painter's tape on one of the medium sized jars in Coastal Waters acrylic paint.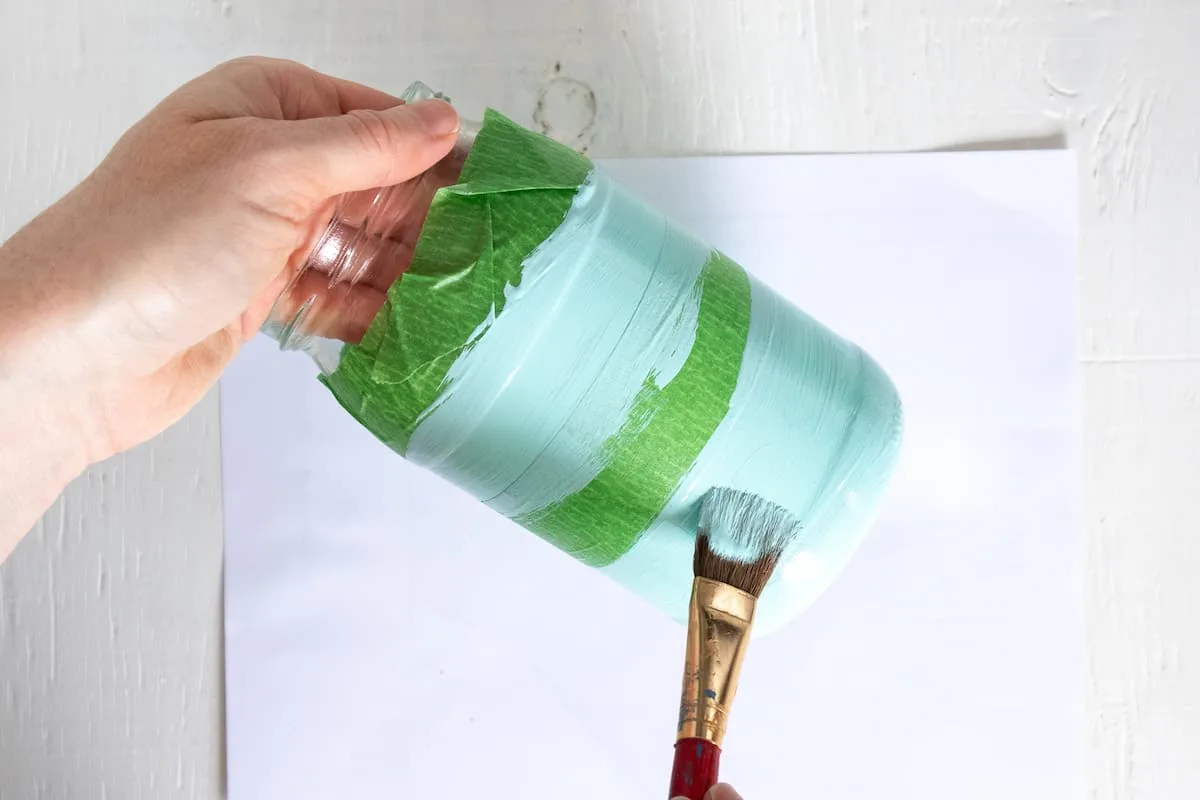 Paint the spaces between the painter's tape on the other medium sized jar in Soft Jade acrylic.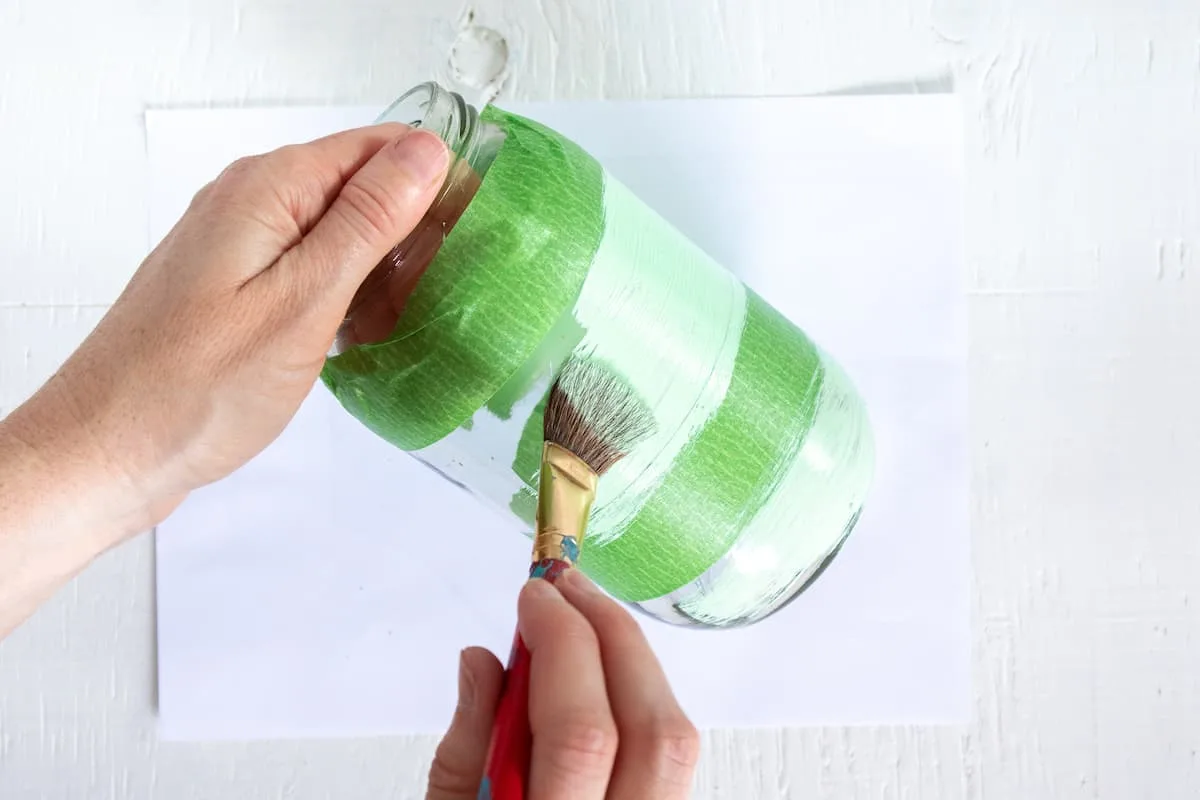 Repeat with an additional coat of paint for more coverage. Repeat as often as you want for the coverage you want. Make sure the paint is fully dry before applying additional coats.
Cover the painted portions of the jars in Galaxy Glitter paint. Repeat as needed until desired coverage is achieved. The glitter paint can be a little thin in coverage. I applied 3 coats of glitter paint to get this amount of sparkle.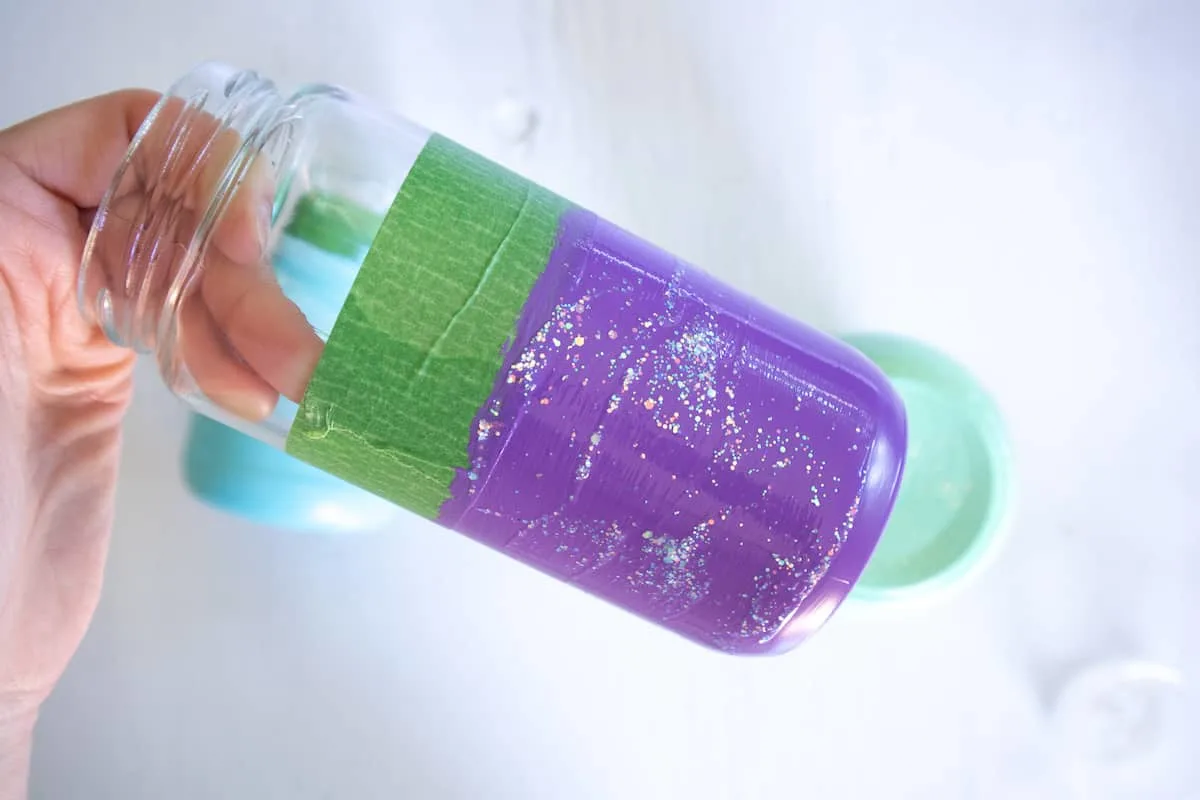 Peel off the painter's tape when dry.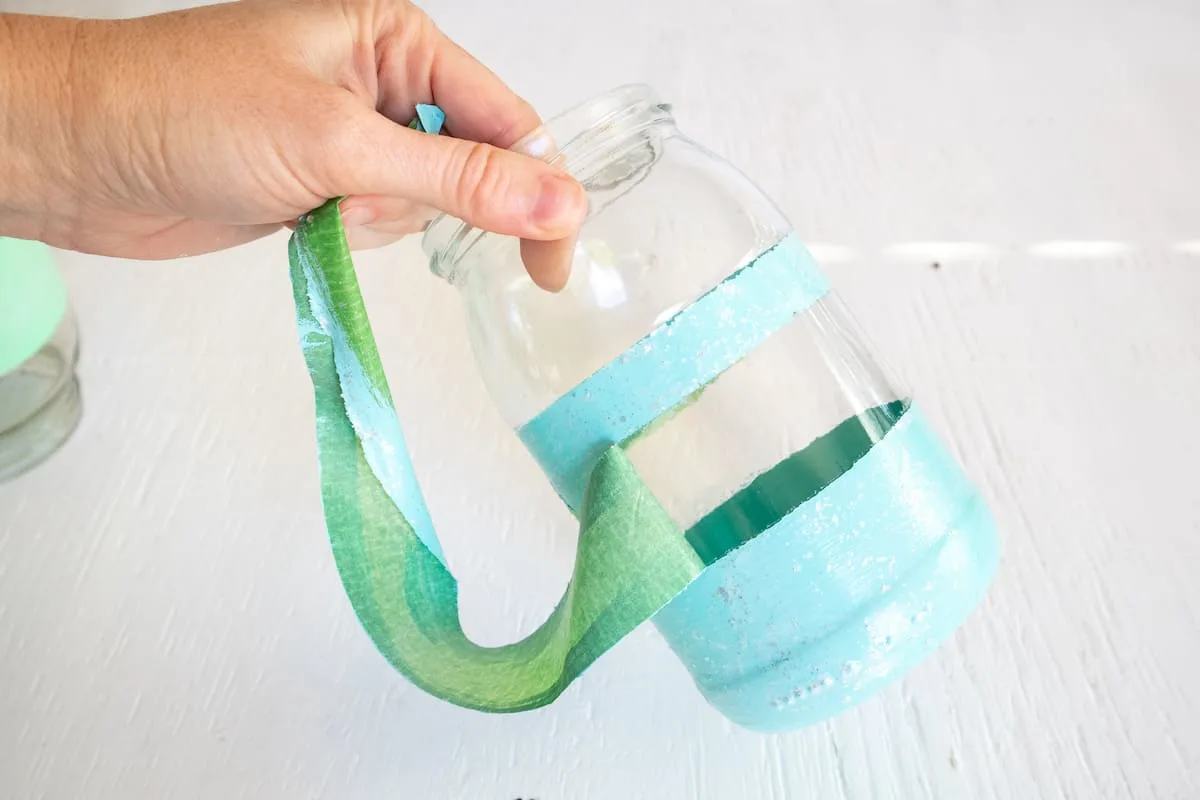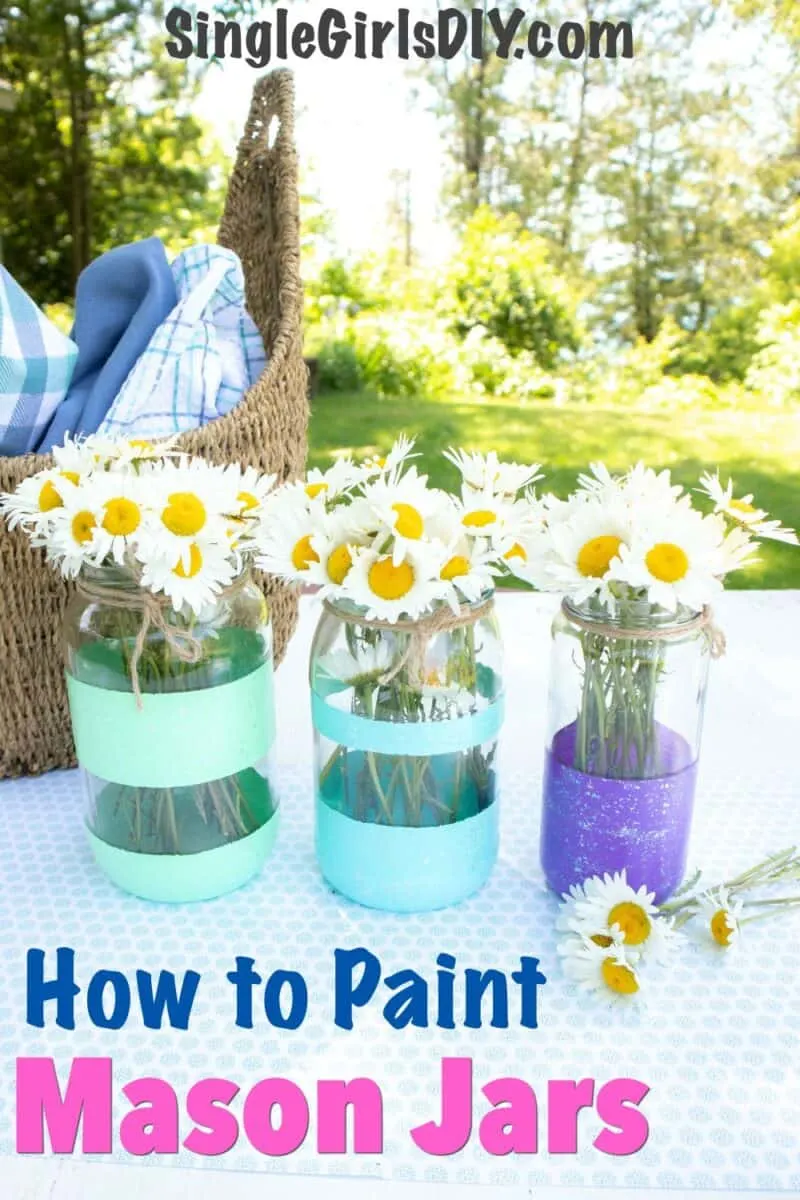 This craft is so simple, you could make lots of them for gifts!
Check out our easy craft for a mason jar tissue holder.
You can also tint mason jars, too, for a stained glass look. Here's my tutorial for DIY Sea Glass Mason Jars.