Turn mason jar lids into farmhouse-style coasters with this easy craft tutorial.
Mason jar lids are relatively inexpensive. Or you might have some used lids that won't work for food preservation but can be repurposed for this craft.
Either way, it is really easy to make stylish coasters using the lids and rings and thin cork squares.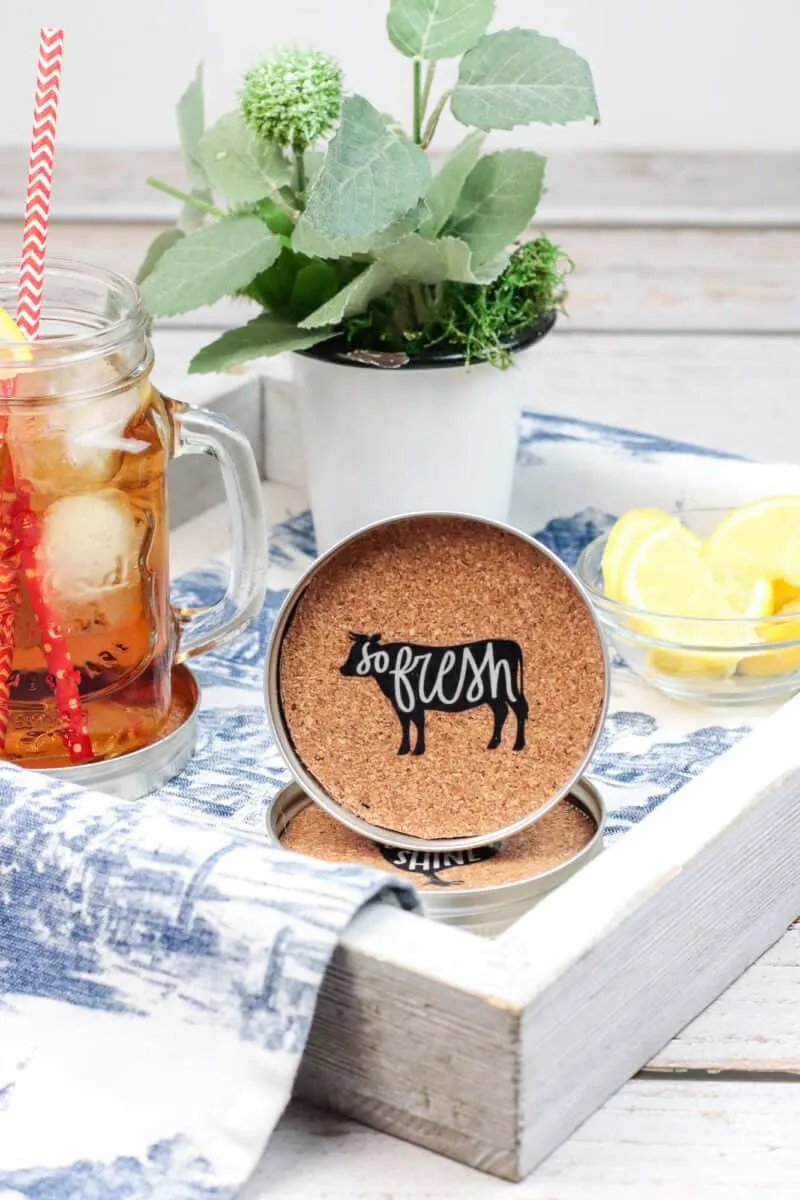 We think these DIY mason jar lid coasters are great for sipping tea or cocktails on the front porch. Or make several of them to use for a picnic or outdoor party.
While we used country stickers, you can customize this project with whatever you like. These are some great ideas:
Floral stickers
Holiday decals
Monogram initials
Words
Quote stickers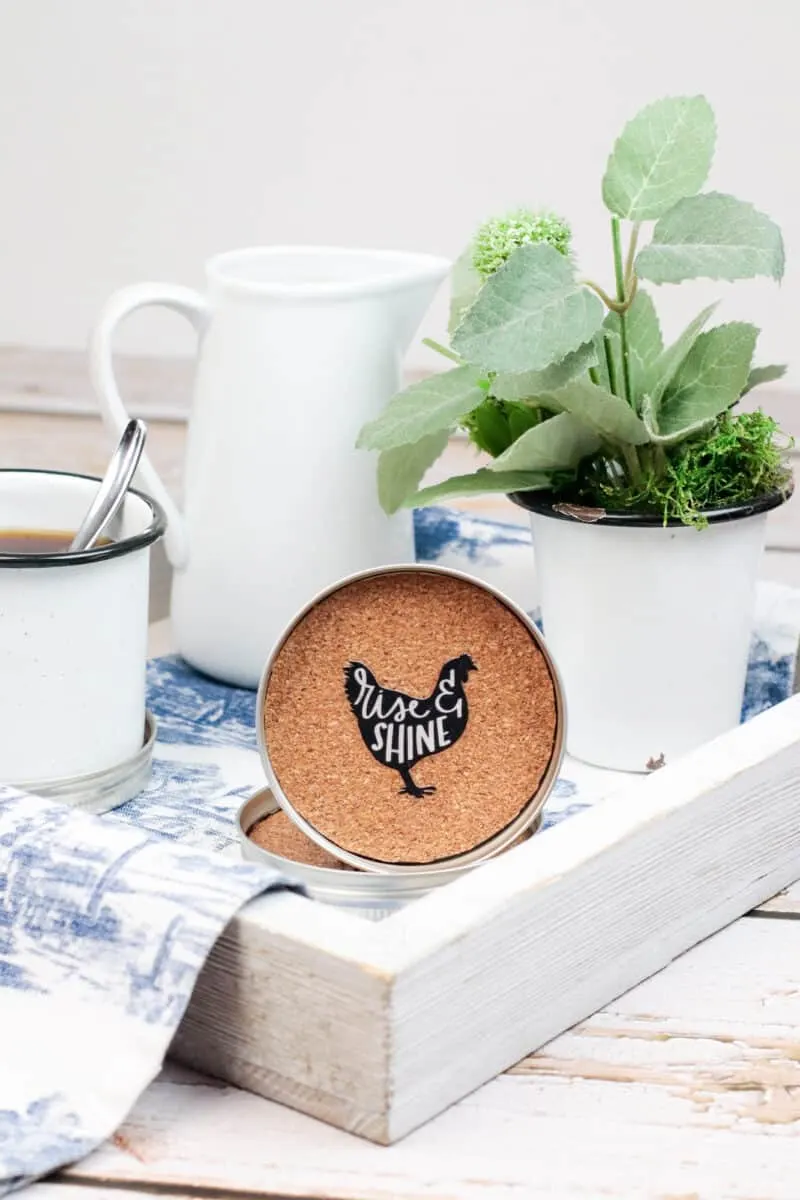 Be sure to see all of our mason jar crafts, including this stylish mason jar tissue holder!
DIY Mason Jar Lid Coasters
Supplies
Paper crafting stickers or decals (I bought mine at Hobby Lobby)
Pencil
Scissors
Hot glue gun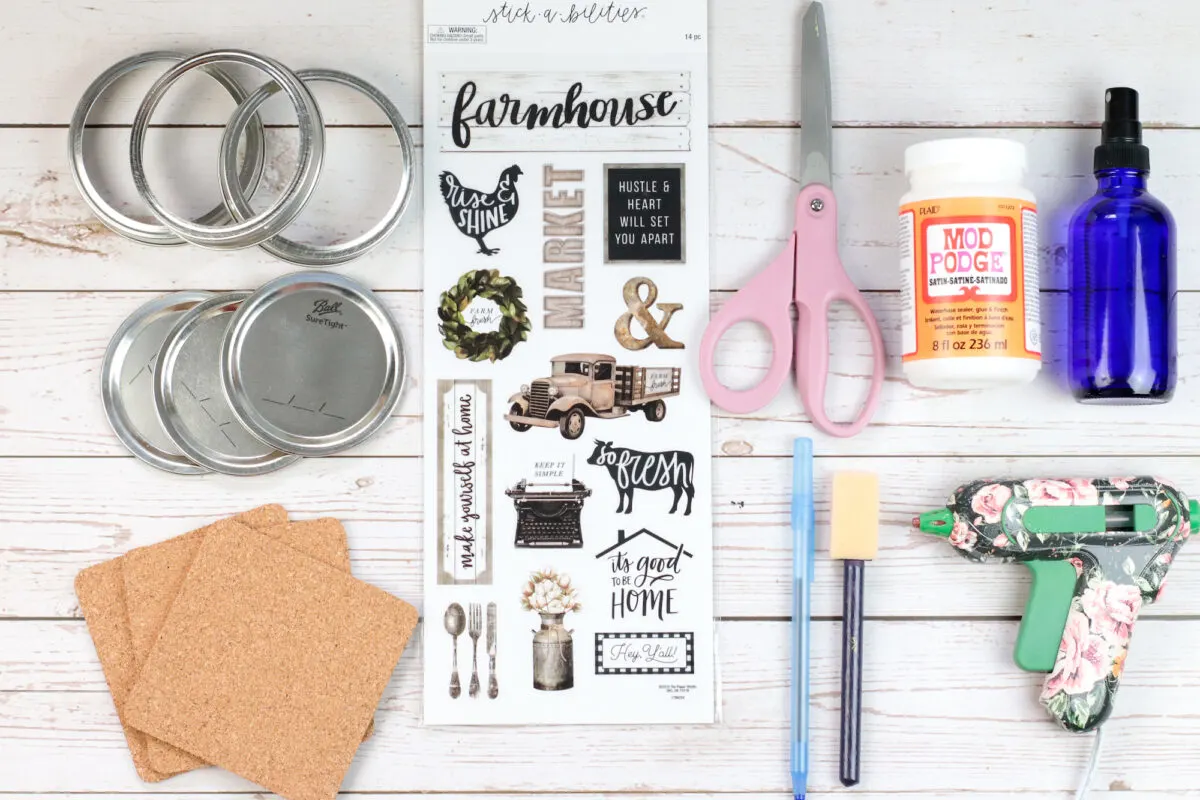 Instructions
Step One
Take one of your mason jar lids and using a pen or pencil, trace around it onto the cork and cut out.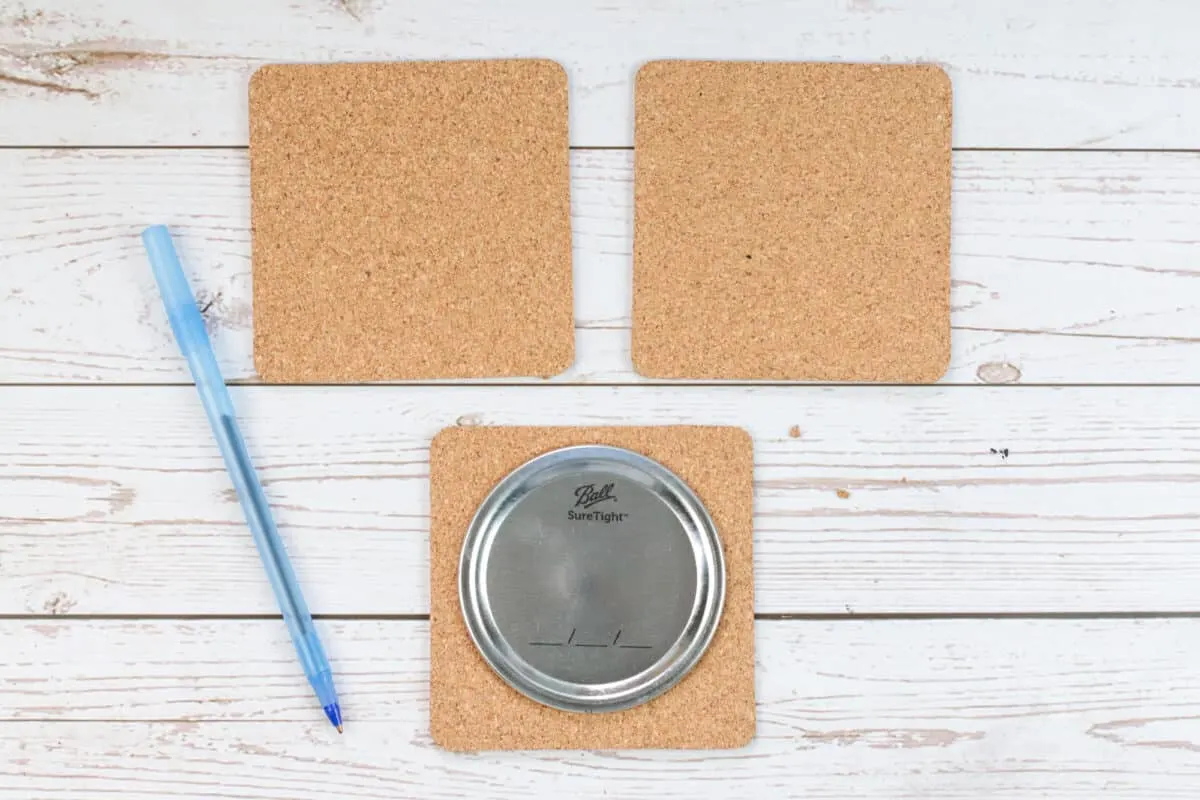 Repeat for each coaster you plan to make.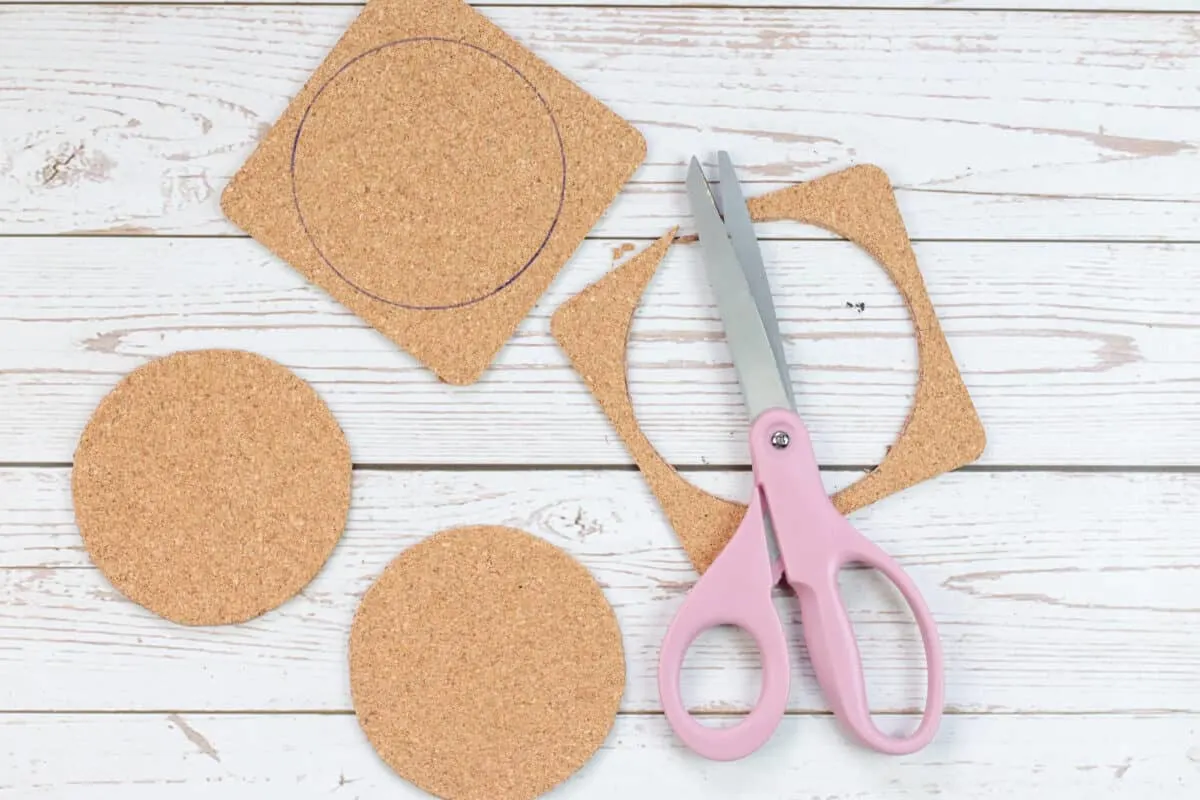 Step Two
Lay your cork circles on a flat surface. Choose a decal or sticker and center it on the cork circle. Press and hold down for a few seconds.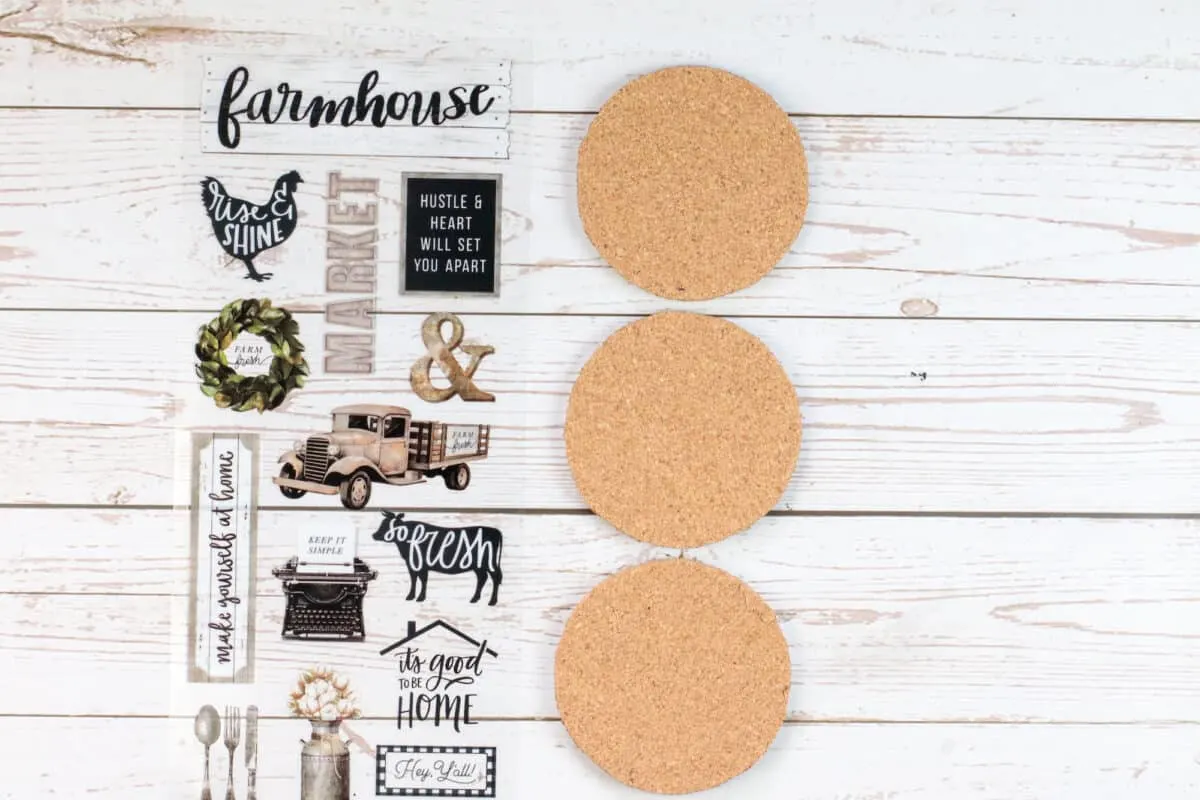 Step Three
Using a clean foam brush, completely cover each cork circle with a thin, even layer of Mod Podge. Allow to dry completely, which takes about one hour.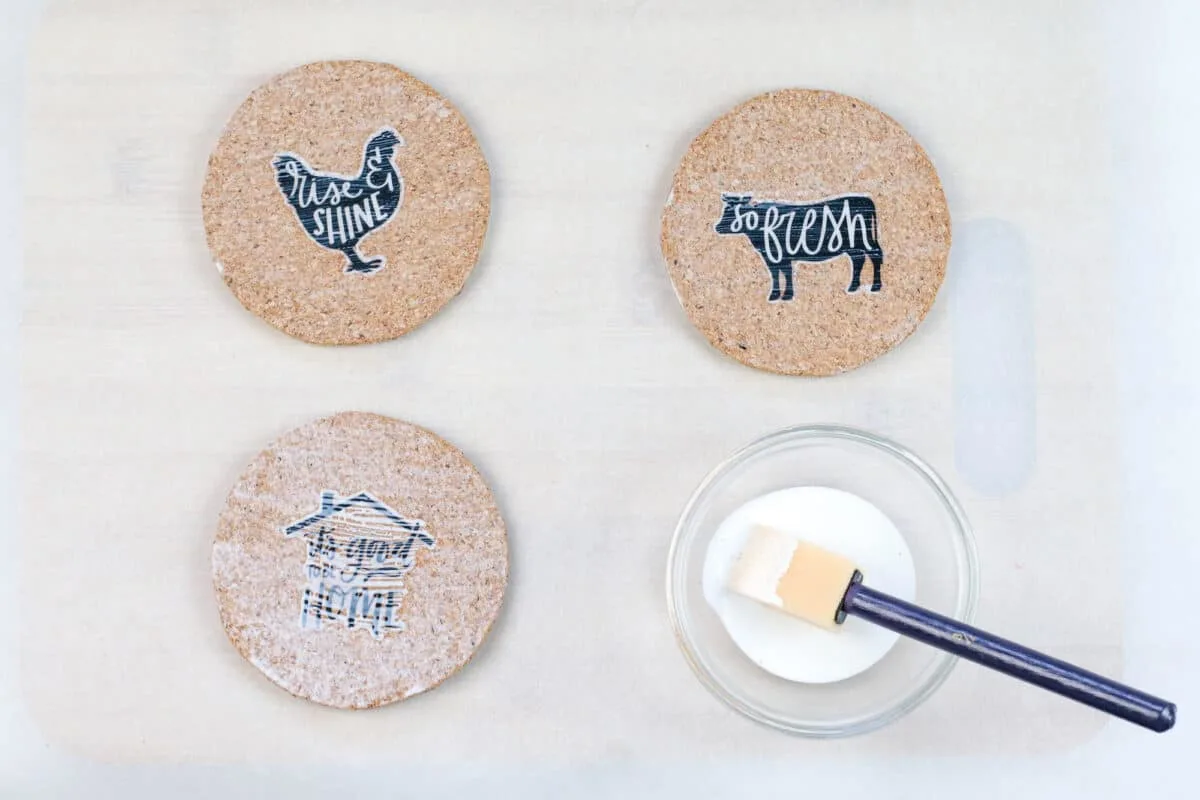 Be sure to coat both sides of the cork with Mod Podge.
Step Four
Make sure your Mod Podge is completely dry on both sides.
Then use your hot glue gun to attach one cork circle, with the sticker side up, onto the inside of each of the mason jar lids. (Glue to the white side with the rubber seal, leaving the metal side exposed underneath.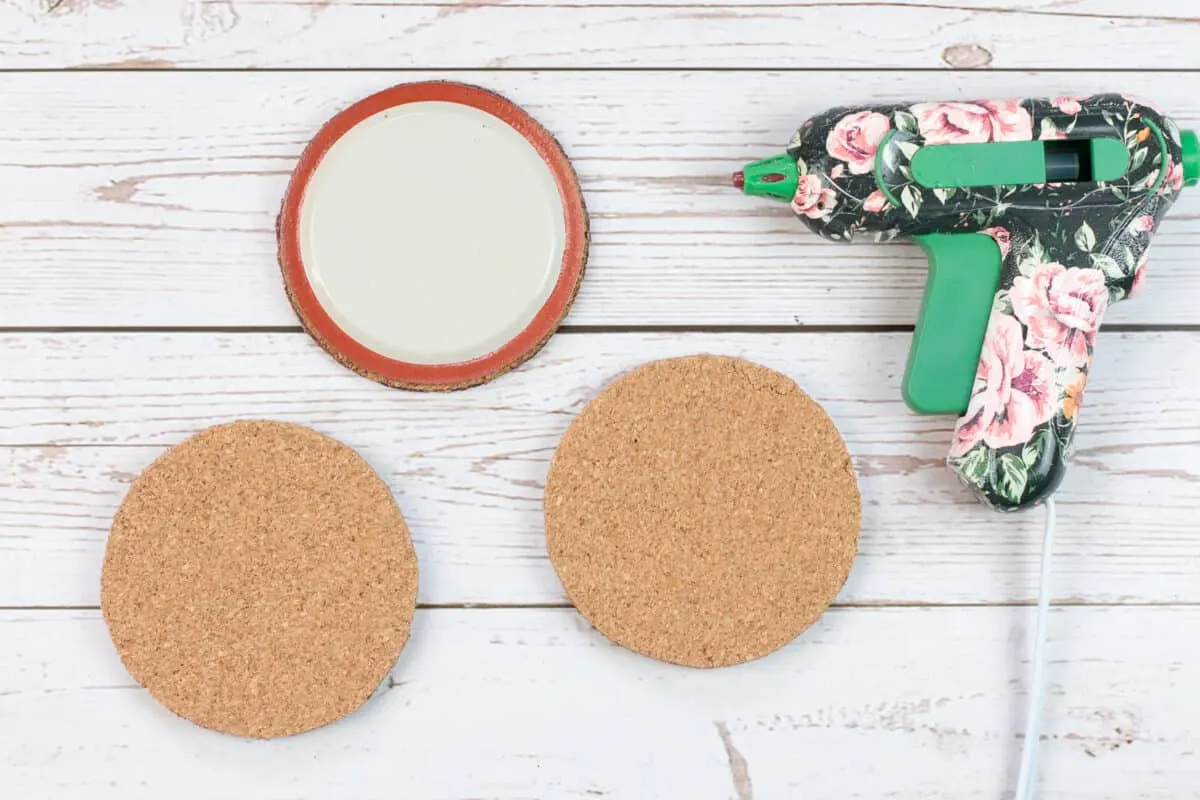 Add a thin layer of hot glue on the inside of the mason jar lid ring. Place the coaster into the lid, with the sticker side up.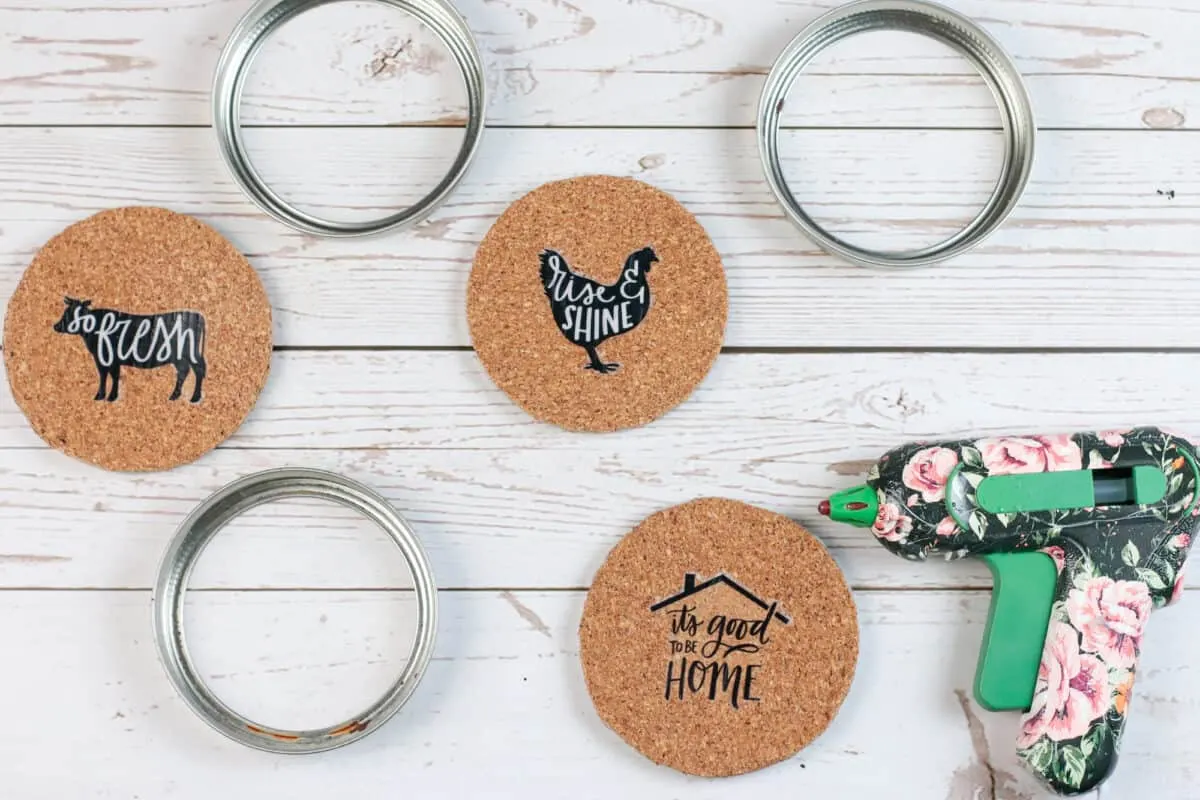 Additional mason jar rings can be used to make these cute Christmas ornaments.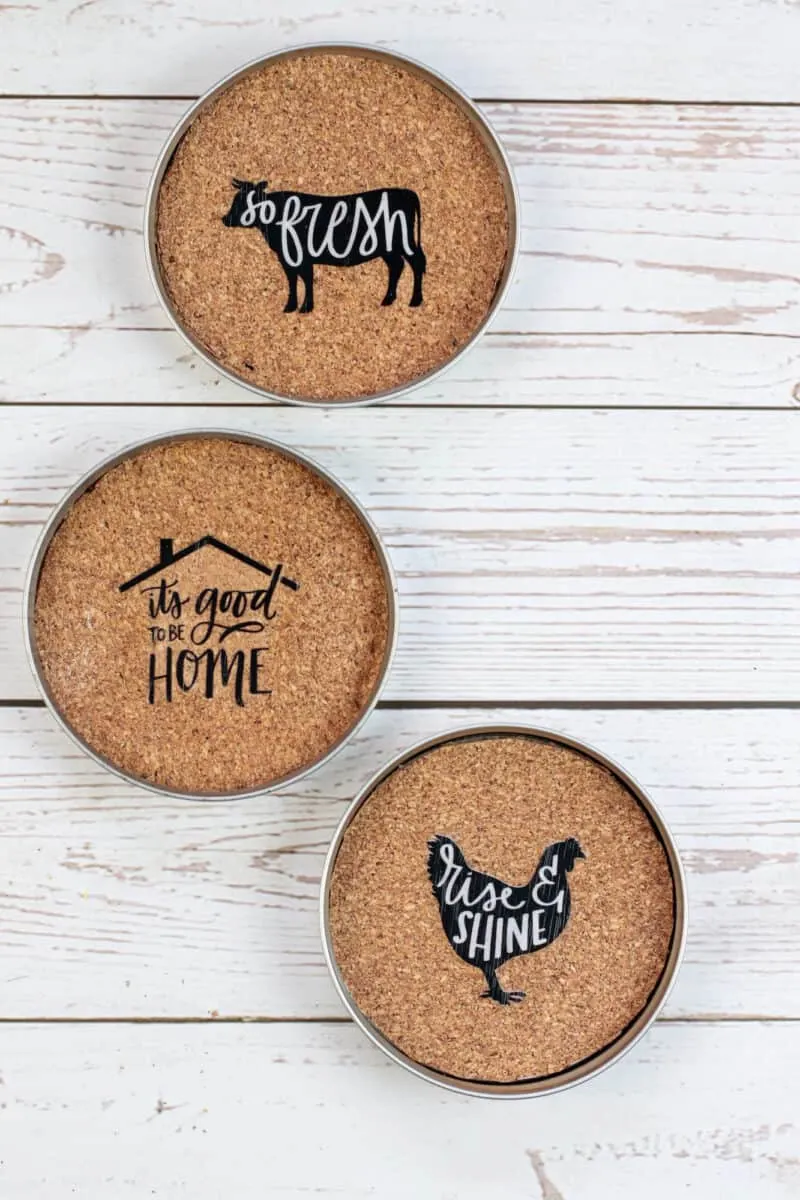 If you like these mason jar lid coasters, check out our other DIY coasters: