These gorgeous decorative wooden spoons are an easy DIY using washi tape and sealer. Minimalist design makes a big impact!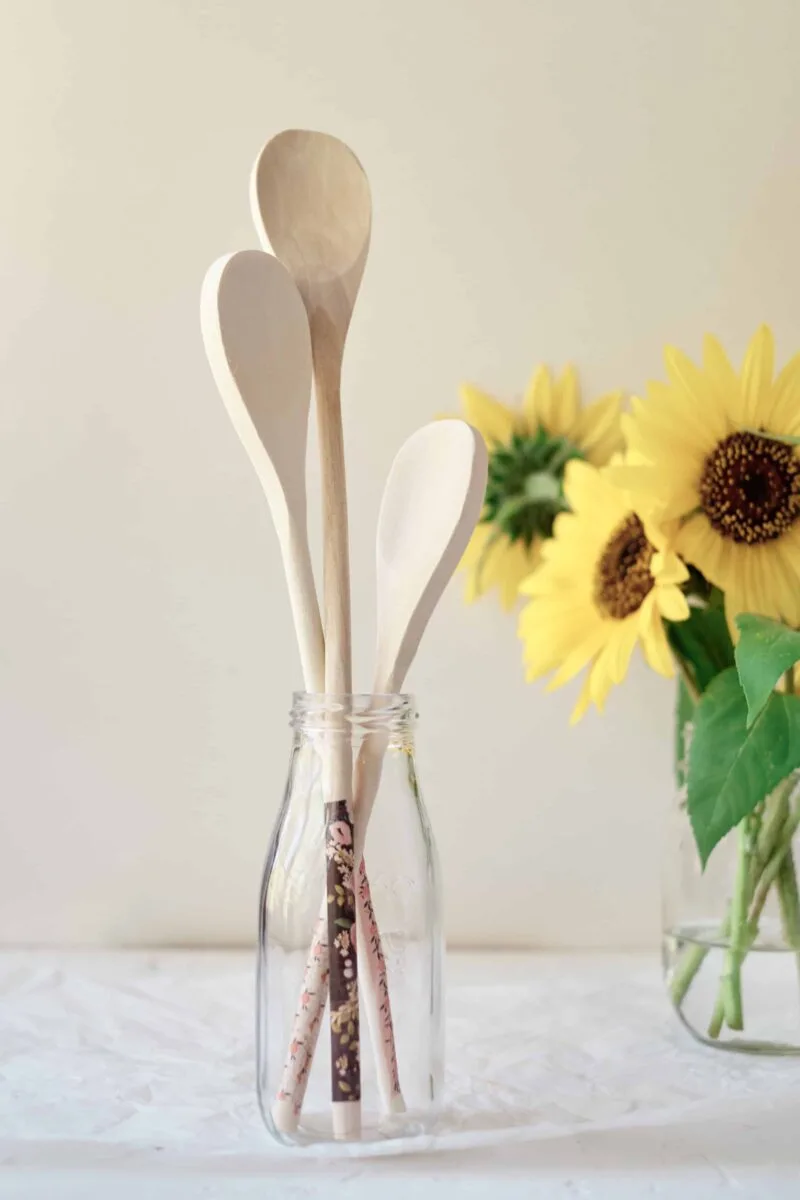 Looking for a quick last minute gift? Then you've got to make some of these gorgeous wood spoons decorated with washi tape. Seriously, you can't believe how simple it is to make these!
If you can stick tape to a spoon, then you can do this!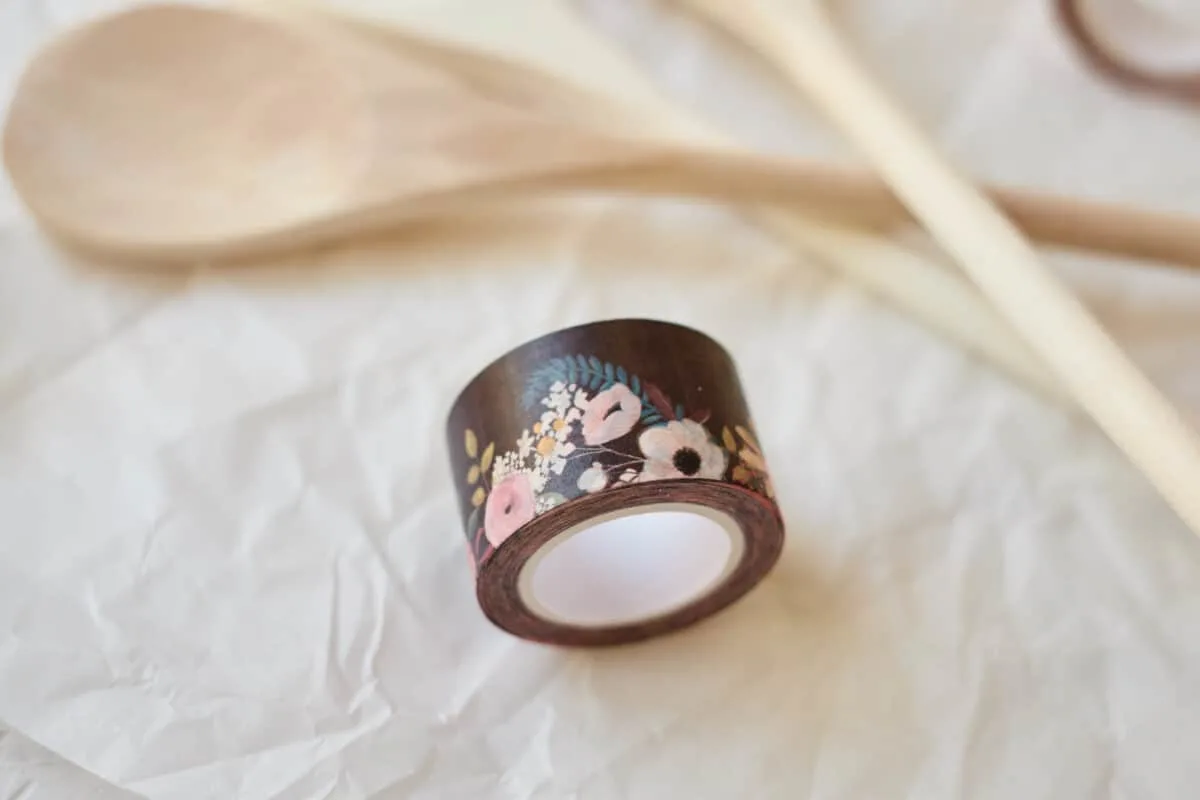 What I love is that these wood spoons are easy to make but look very stylish. Displayed in a glass jar on the kitchen countertop, they are simple, minimalist design.
With a dishwasher-safe sealant, they can be used to cook with. However, I would definitely recommend hand washing, since wooden utensils shouldn't be put in the dishwasher.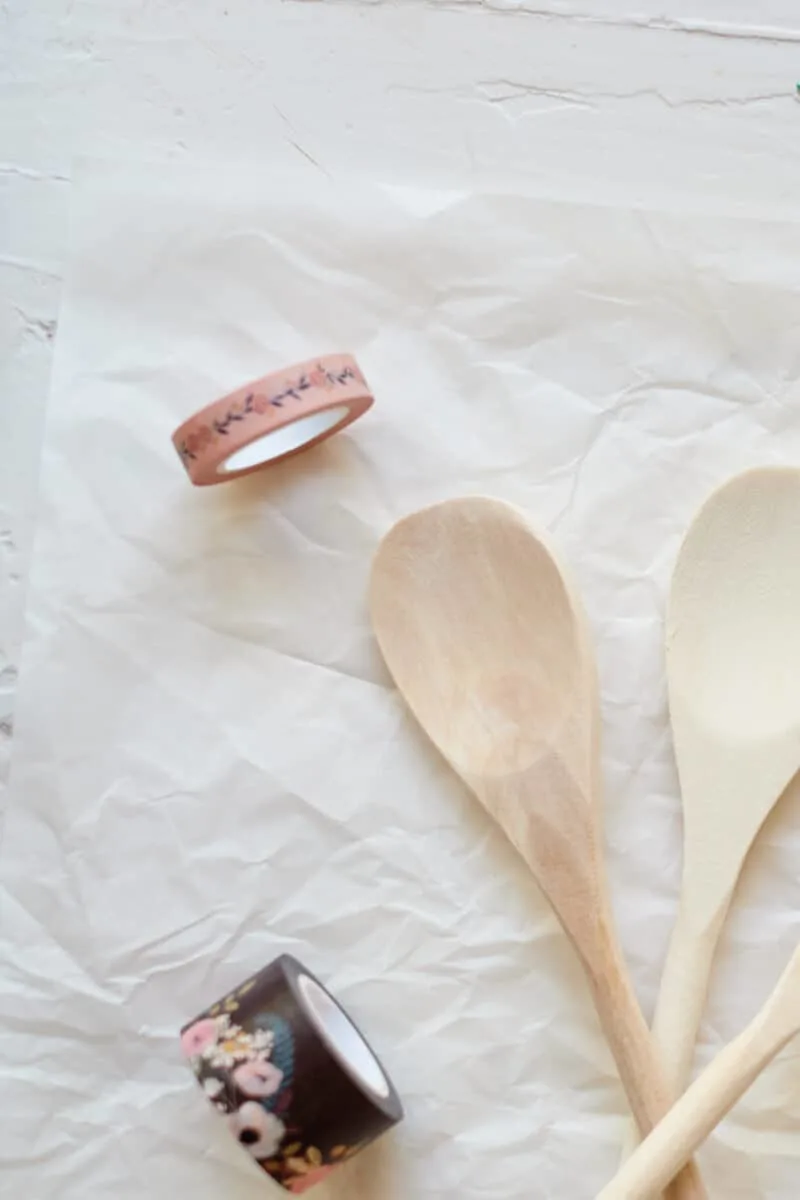 Plus, wooden spoons and washi tape can be bought at a dollar store. Which makes this a really inexpensive gift to make!
How to Make Decorative Wooden Spoons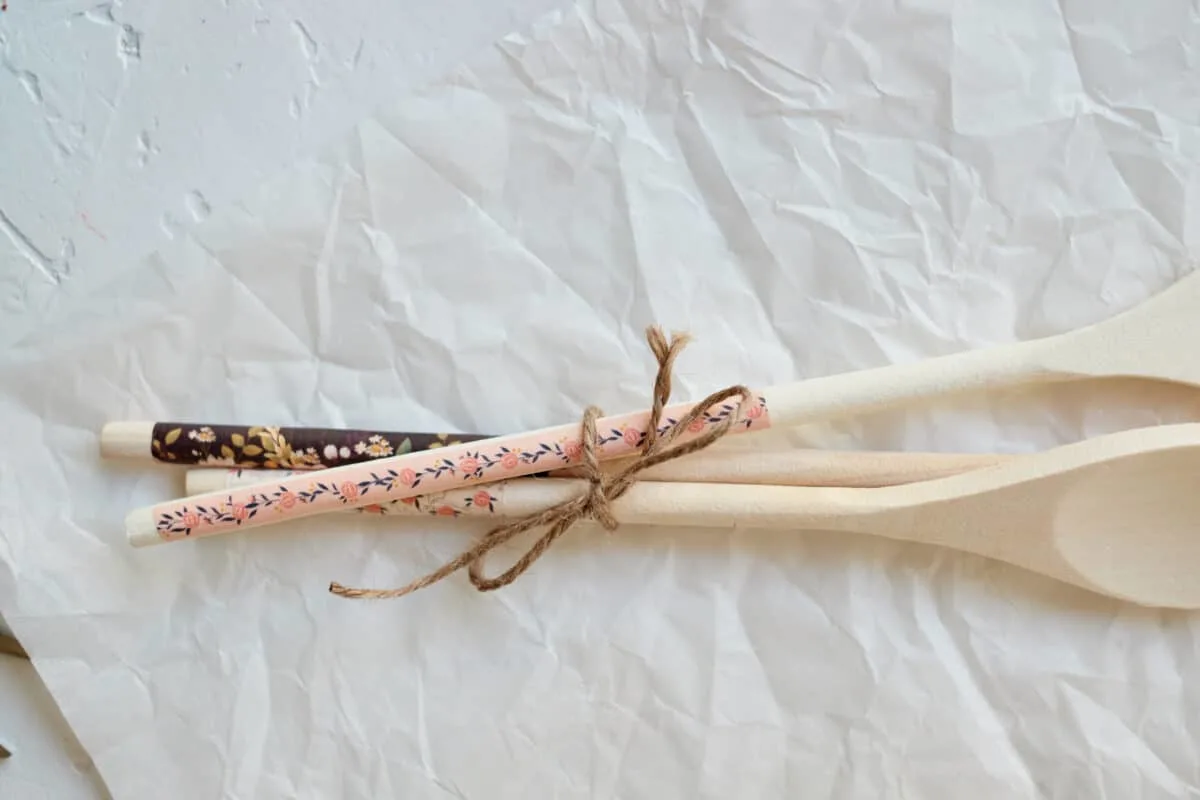 Prep time: 10 minutes
Total time: 25 minutes (plus overnight drying)
Supplies
Instructions
Cut washi tape and apply it to the wooden spoons. Be sure you press down well so that it adheres to the wooden spoon
Apply a thin coat of sealer and allow to dry overnight.
---
Want some more really easy DIY crafts for the home? Our terrazzo coasters are super easy to make in the oven.
And you will love how thrifty and easy these DIY tin can organizers are!