This Dollar Tree craft takes a couple items from a dollar store – a wicker sun hat and a glass jar – to create a boho chic decorative vase that costs only $2!
It's hard to believe that you can use a sun hat to make this stylish vase for your home, but it's true! You'll never look at Dollar Tree's sun hats in the same way again!
By the way, you can also use this vase as decorative bathroom storage, too (here's how I used it for my makeup brushes).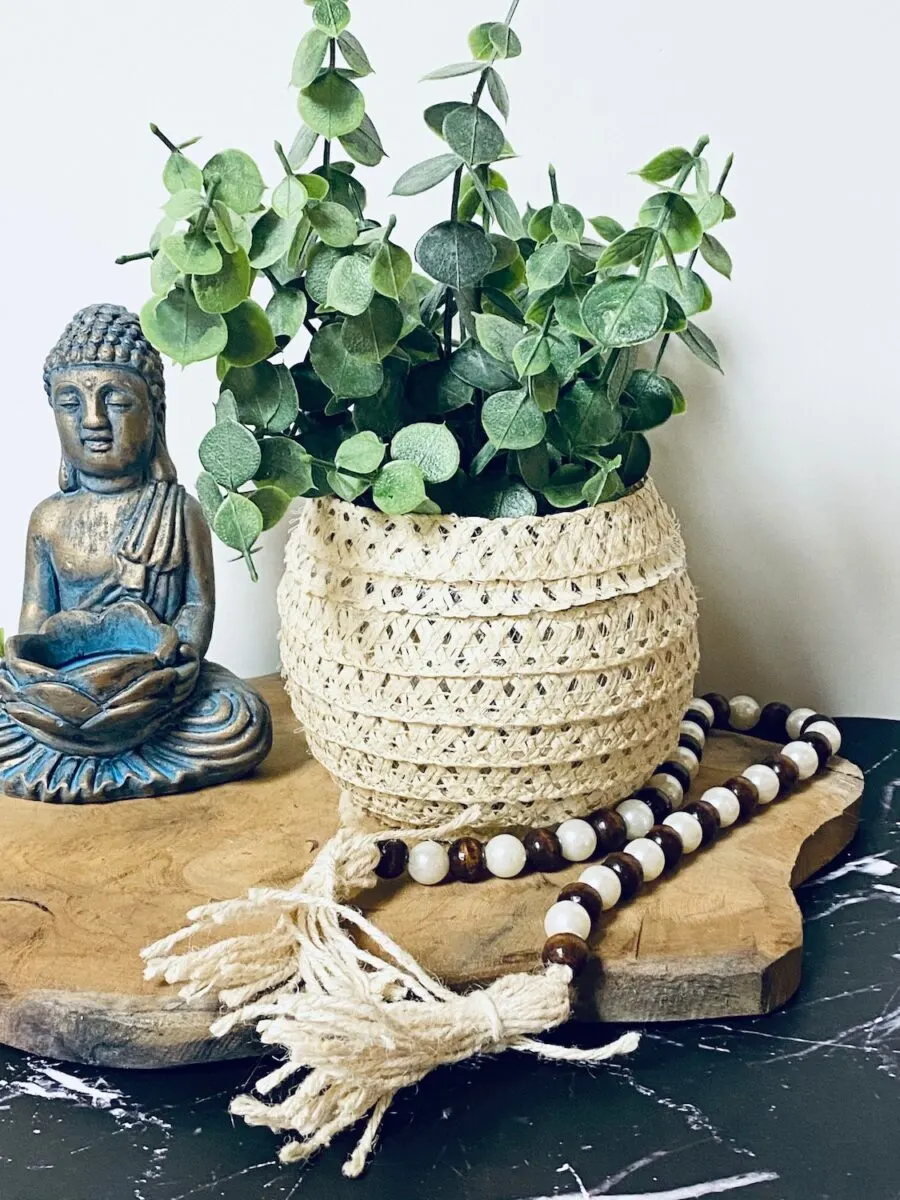 You'll want to see how I turned a Dollar Tree sun hat into a wicker basket for storage, too!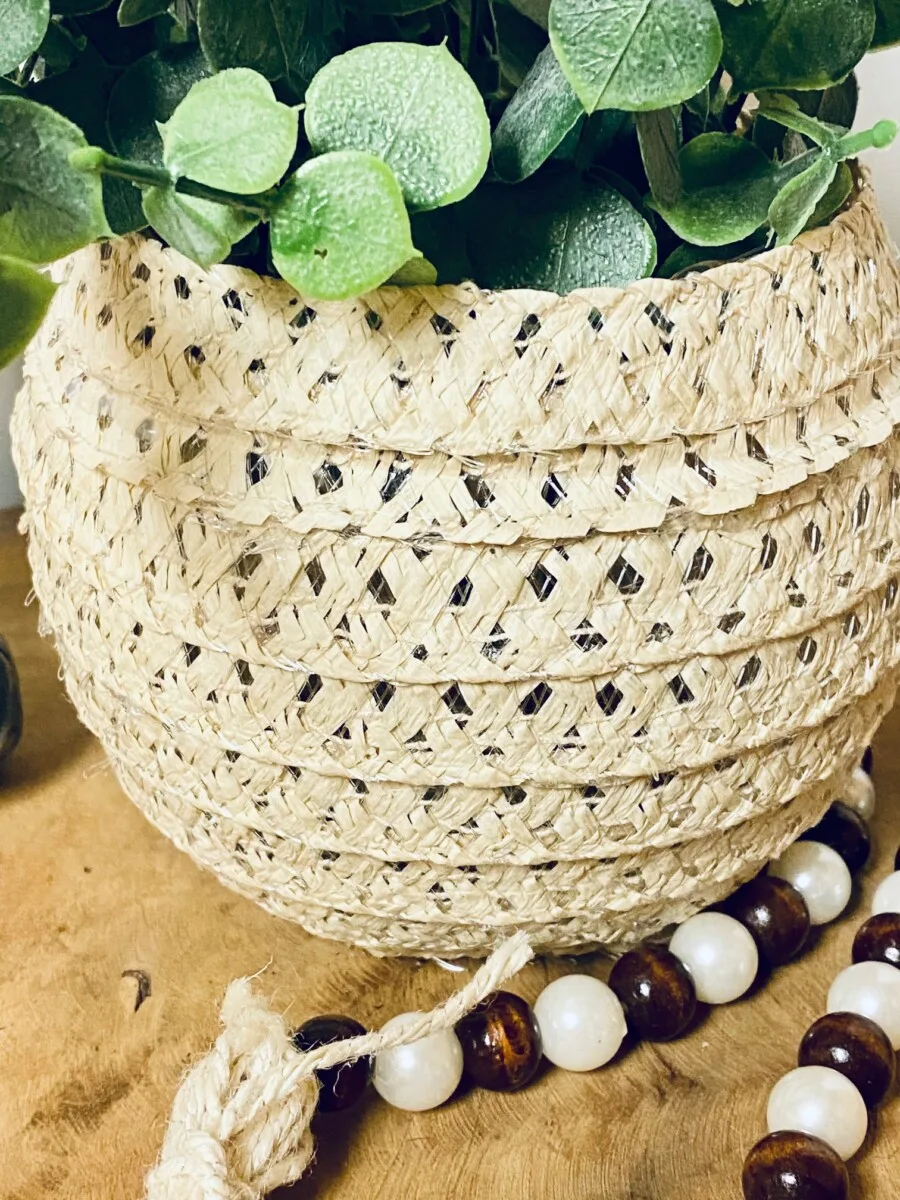 How To Turn a Sun Hat into a Wicker Vase
Supplies
Dollar Tree Sun Hat
Scissors
Hot Glue Gun
Dollar Tree Fishbowl Vase
Instructions
Step 1
Start unraveling the sun hat into one long strip. I was able to start pulling on the outer edge and it started to become undone. You could also cut into the outer edge and start to unravel it.
Step 2
Holding the long strip of the sun hat, measure around the base of the fishbowl vase. Allow just a little bit extra to overlap a little bit, and cut the piece off of the long strip of wicker.
Because of the shape of the base, this could be a little difficult. But this will be the hardest part!
Apply hot glue to the vase and press on the sun hat strip. Keep in mind there are holes in the wicker, so hot glue could come through to burn your fingers. You can press down with a spoon to protect your hands if needed.
Step 3
Continue repeating, with measuring strips around the fishbowl vase and cutting them to size. Overlap the strips slightly.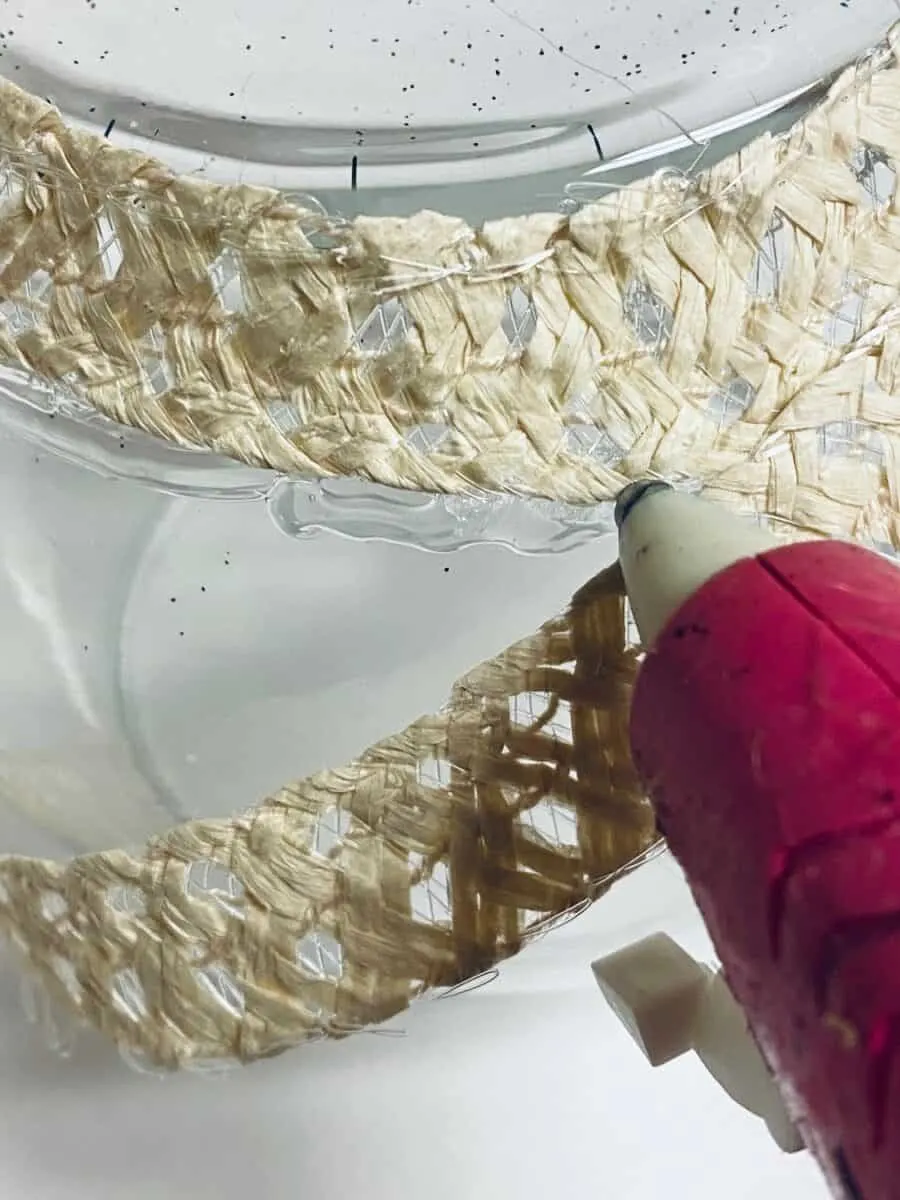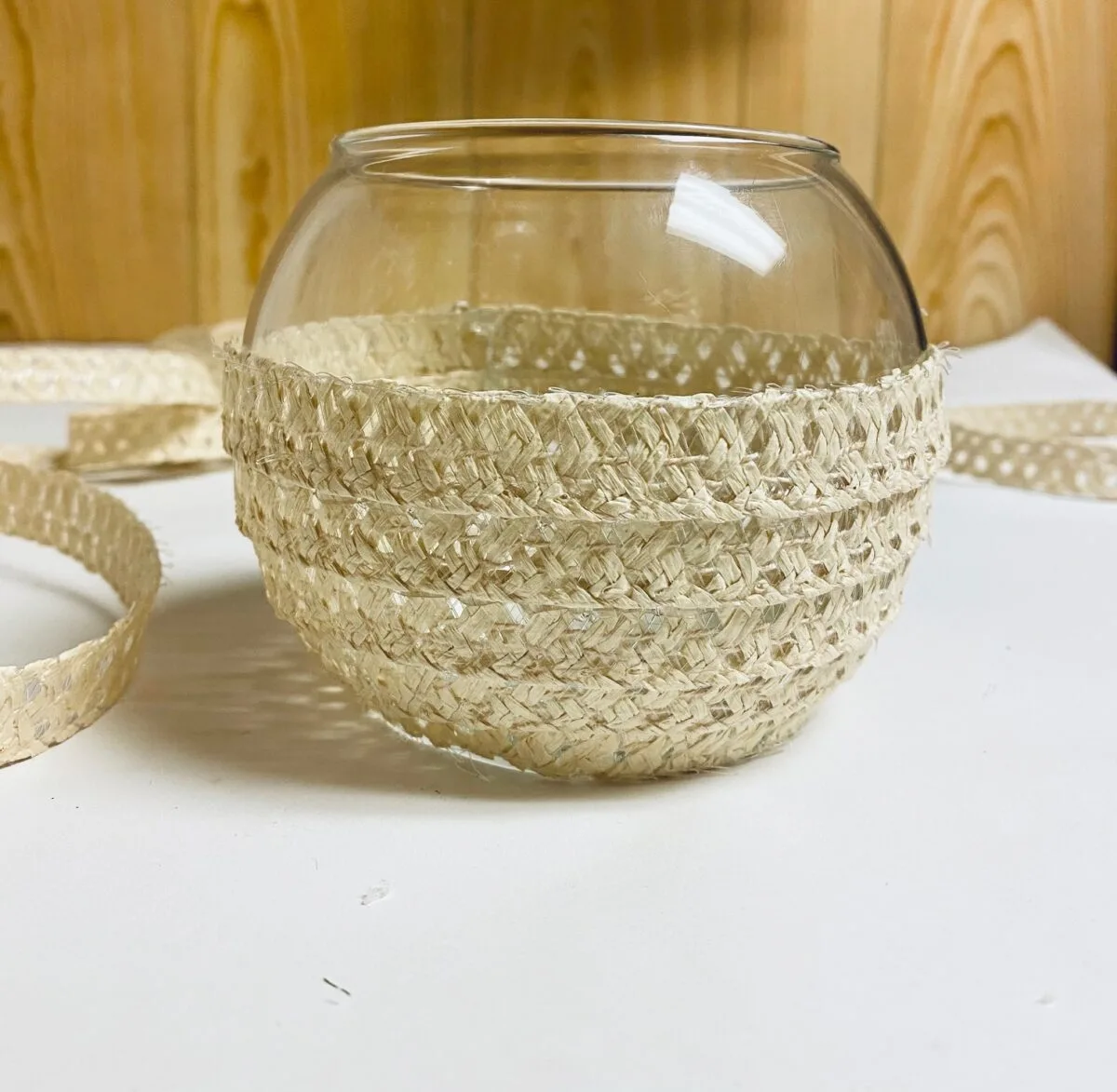 On the top, I allowed a little bit of the wicker to hang over the top edge of the vase, rather than gluing it all down, to give it more of a wicker basket look.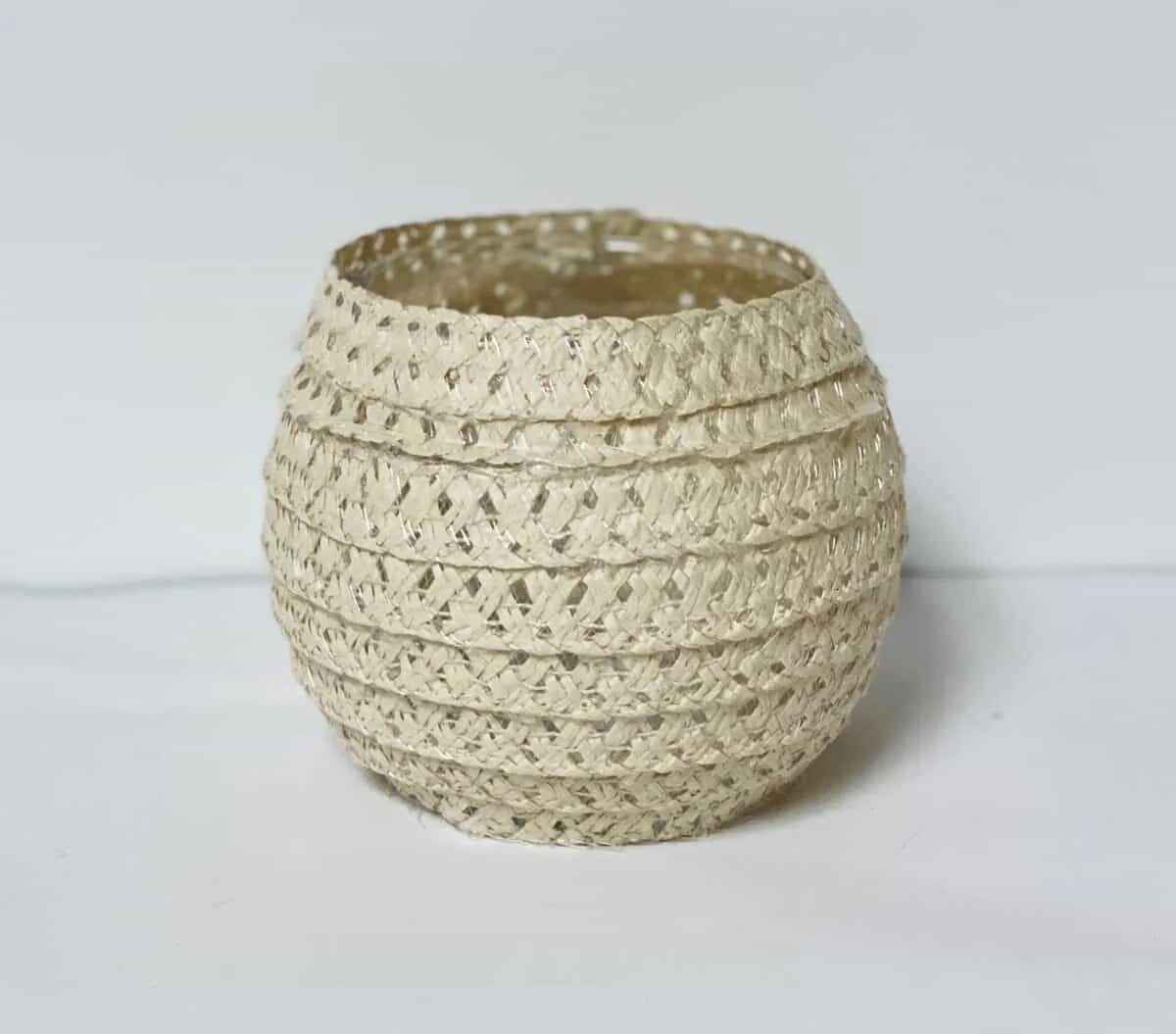 Want more really easy Dollar Tree crafts? I mean, really easy?!? Check these out: