If you are making tiered trays or staging bookshelves, you will probably want to have some of your treasures be a different height than all of the rest. This creates visual interest, and allows smaller items to be shown, too.
That's why these easy DIY wooden pedestals are so great to make. The rustic farmhouse look of these pedestals add visual interest and texture.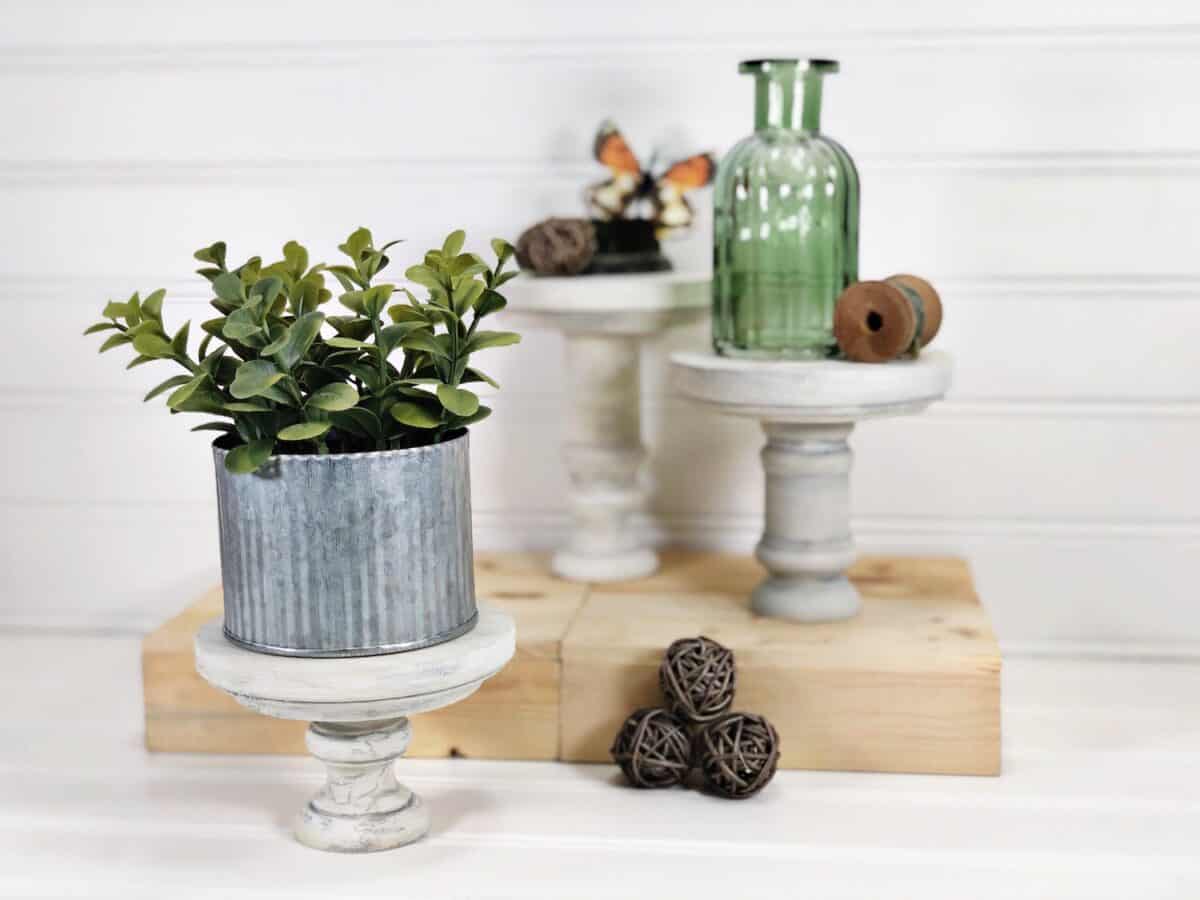 Use these pedestals to raise the height of objects such as: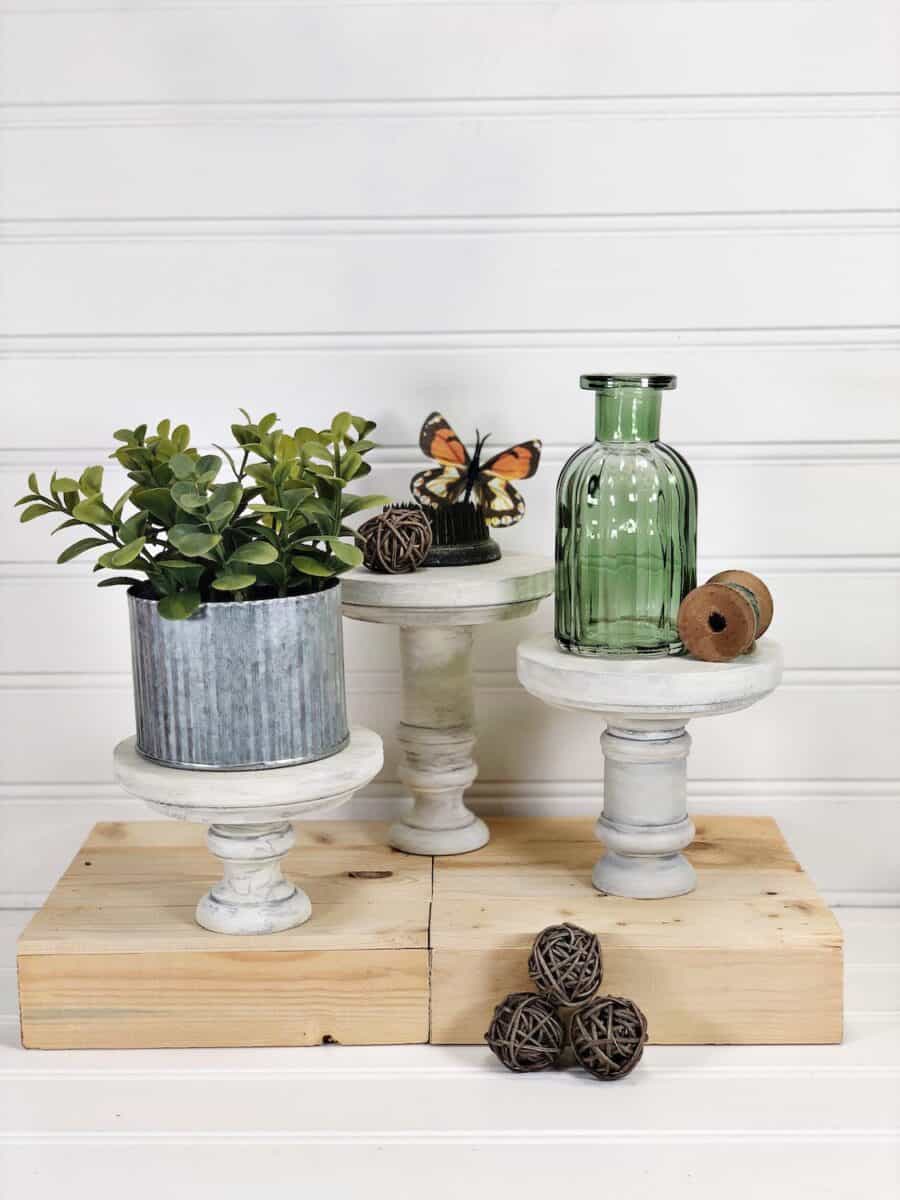 How to Make Farmhouse Wooden Pedestals
I got my materials at Michaels. However, you can use wooden objects from any craft store or sourced online. This is a great project when you have some odds and ends in your craft room and don't know what to do with them.
Supplies
Wooden Circle Plaques – Three, 4" in diameter
Wooden Candlesticks – Three, Variety of Sizes
Wooden Spool – One
Wooden Wheel – One
Craft Paint – White, Ivory, Light Grey
Strong Adhesive (like E6000)
Sanding Block or Paper
Damp Paper Towel
Paintbrush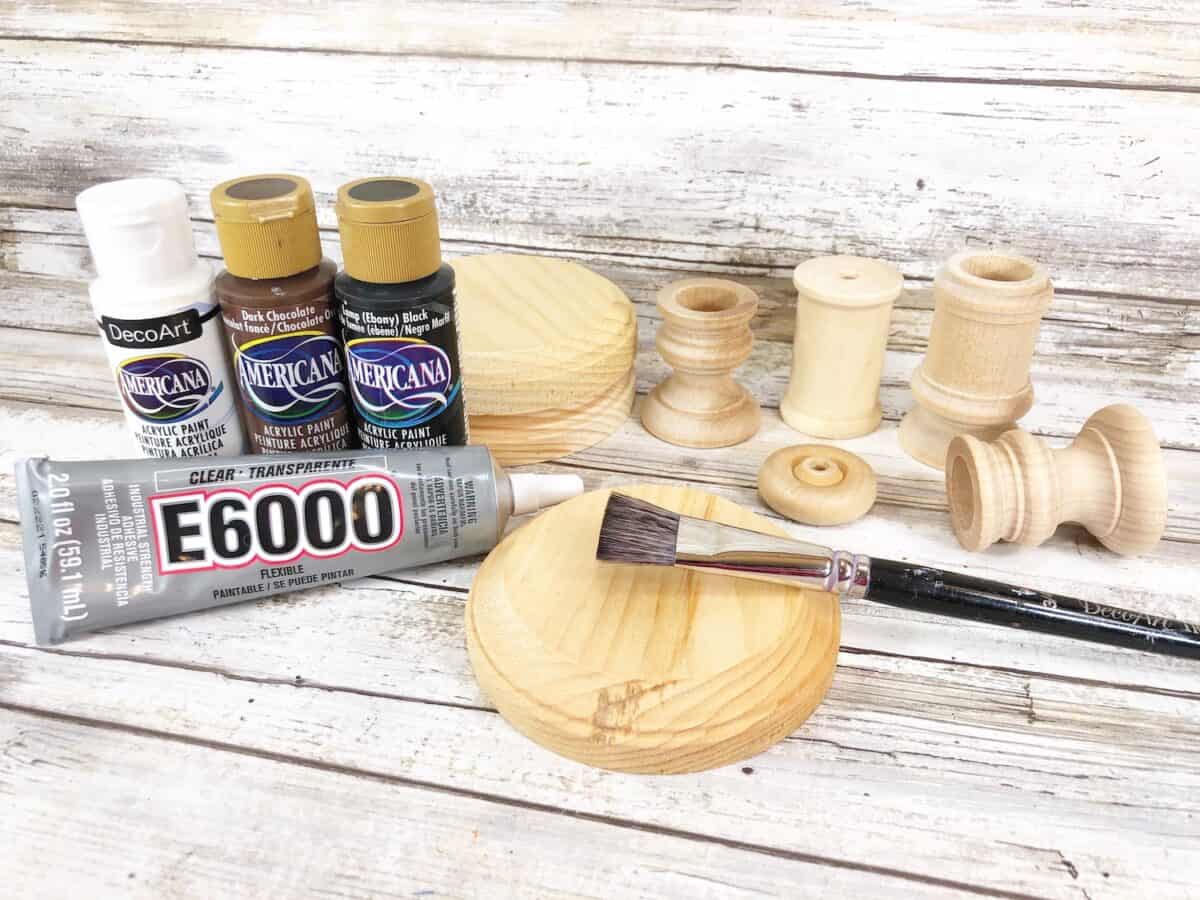 Instructions
Step One
Lightly sand the edges and surfaces of each wooden item with a foam sanding block, if needed.
Decide on a combination of how to use the plaques along with the candlesticks, spool and wheel. Glue together with an adhesive glue such as E6000. While hot glue would work temporarily on glue, it won't be a permanent bond.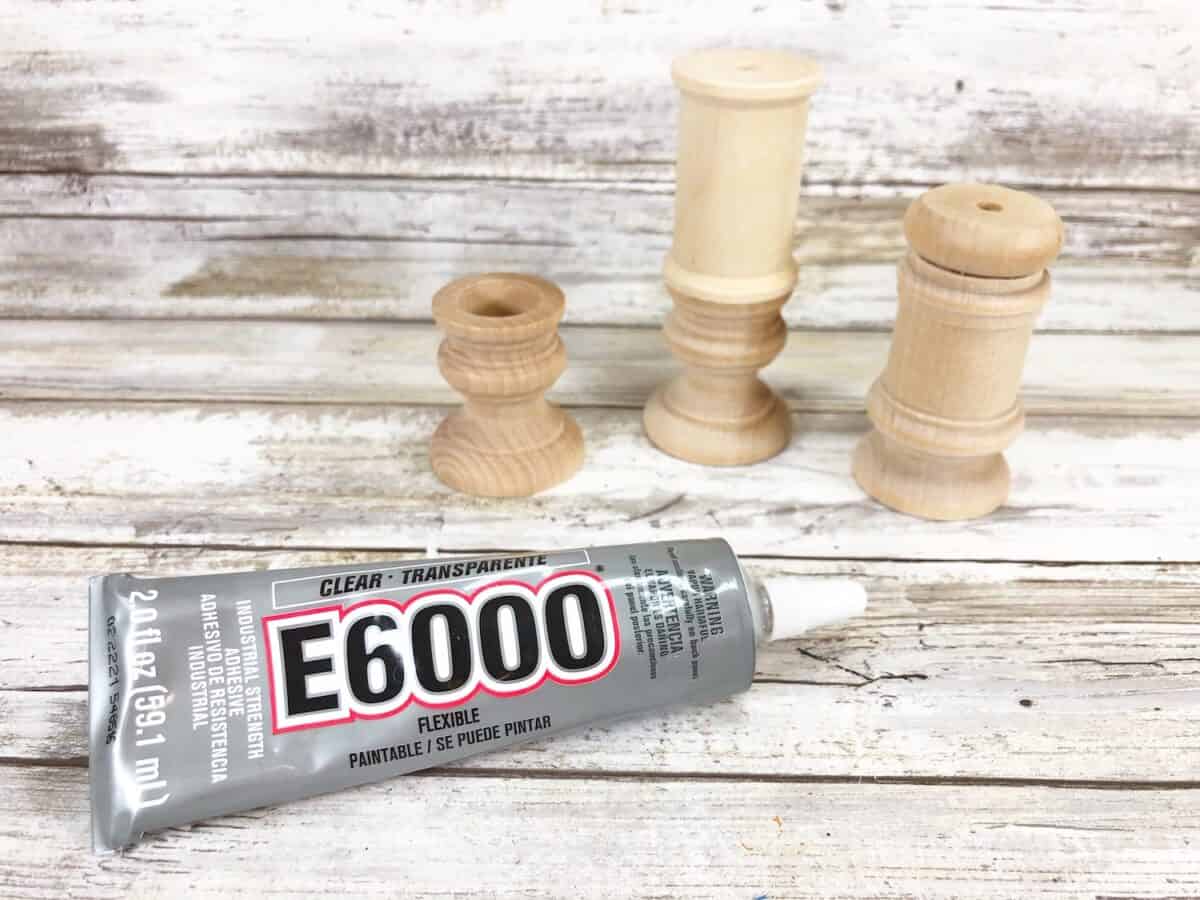 Let dry overnight.
Step Two
Paint all three of the pedestals white and allow to dry.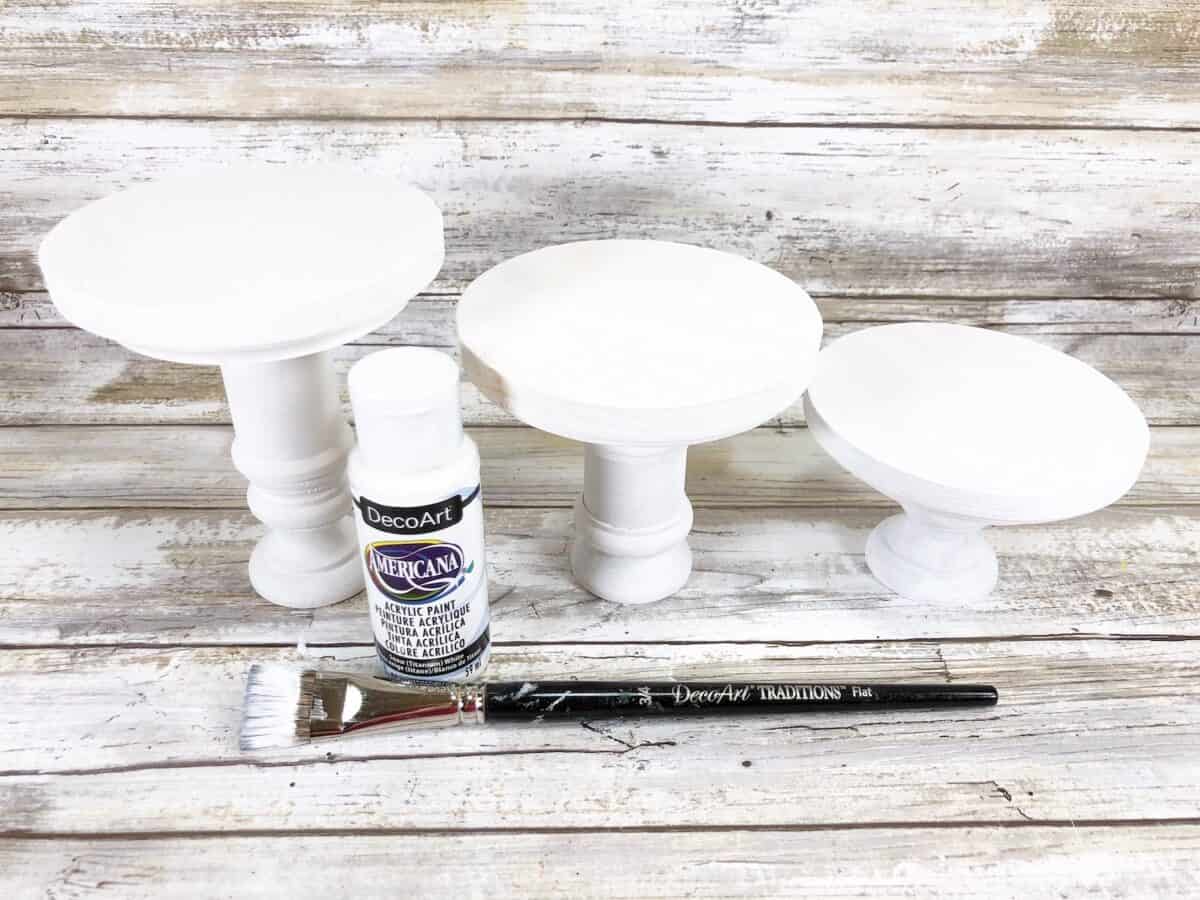 Step Three
To add a rustic, farmhouse look, dip a paintbrush in white craft paint and then dip it in ivory craft paint. Using the brush, paint the surfaces of the pedestals. Don't try to mix the colors together and brush them until they are mixed. You want the variations in colors.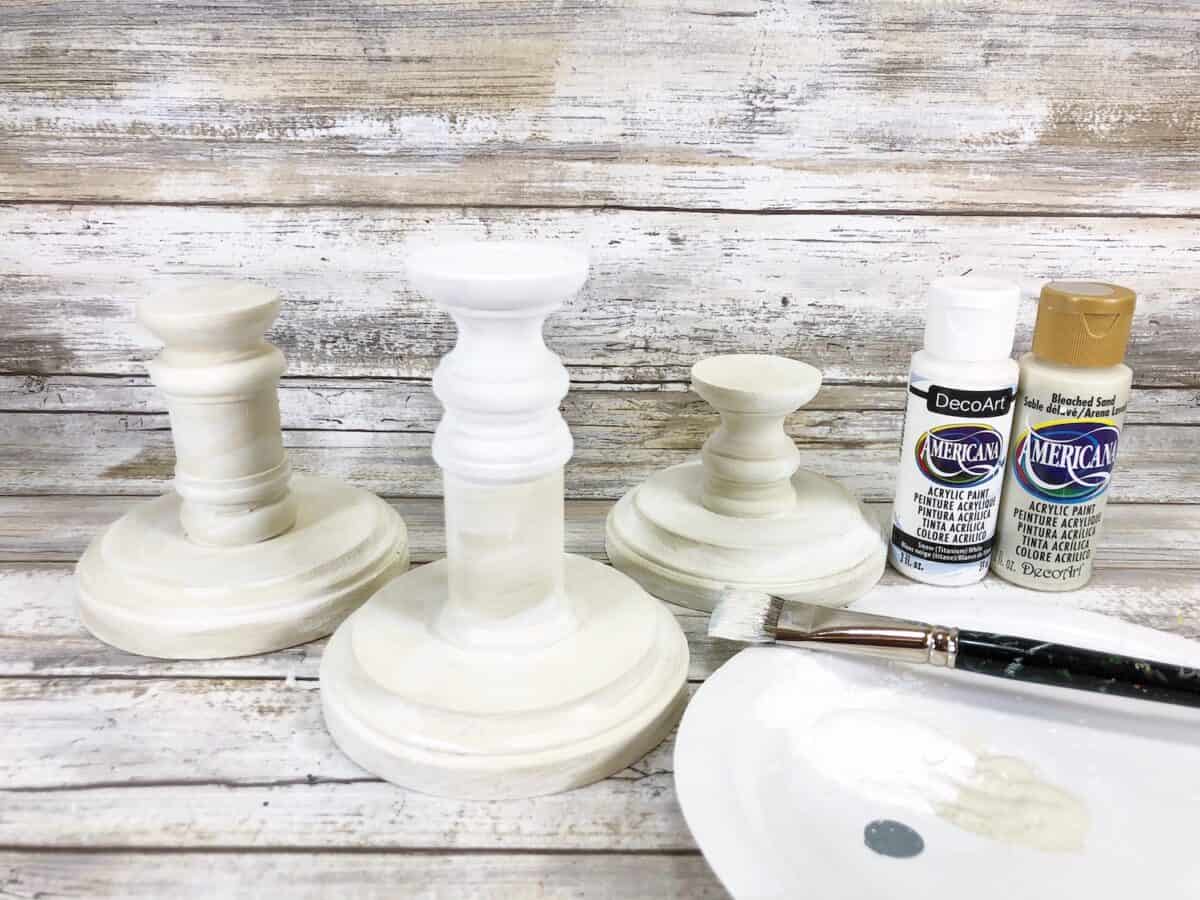 Allow to dry.
Step Four
Add some water to the grey paint. Using your paint brush, quickly apply a light layer of the grey paint to the pedestal. Before the paint dries, wipe off most of the grey paint with a damp paper towel. This will give a rustic, worn effect with the grey paint settling into the edges of the pedestals.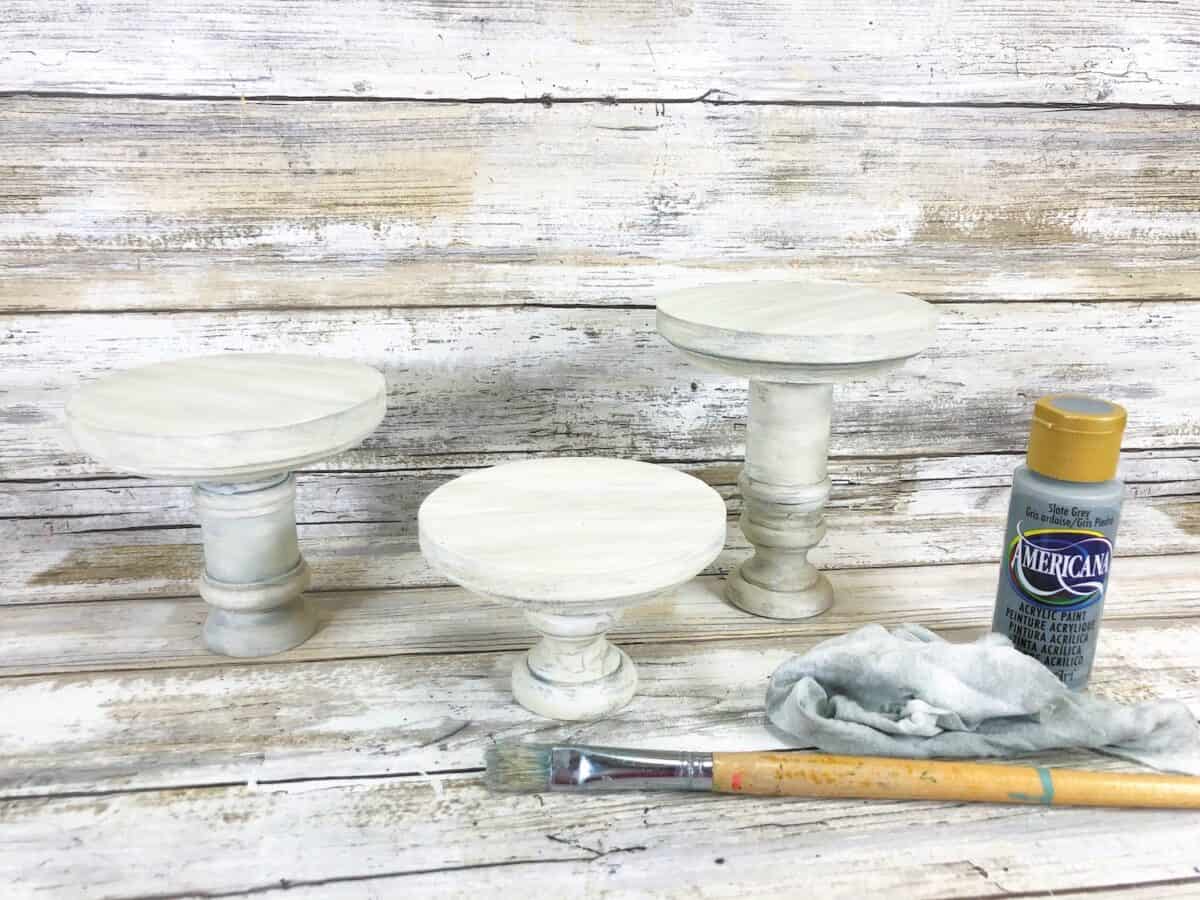 ---
If you enjoy creating a rustic finish with paint, check out my tutorials on how to create an antiqued paint finish using vaseline.
Get More DIY!
Have our free weekly newsletters with the best tips, new home improvement projects and easy crafts sent to you!