A precious baby Jesus Christmas ornament to remember the real reason for the season. This easy no-sew craft uses dollar store supplies to make in 15 minutes or less.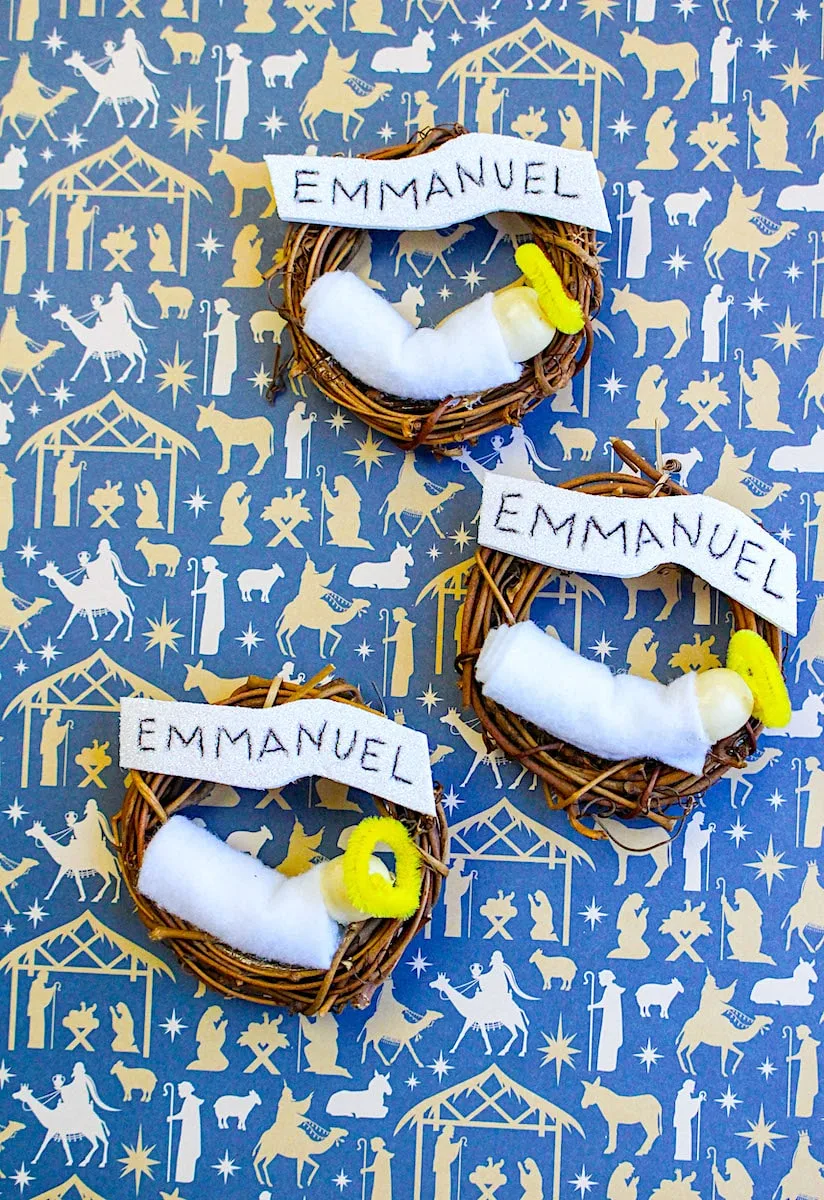 You will also want to see our fun candy nativity craft!
For this DIY ornament, I found all of the supplies at Dollar Tree. Be sure you see more of our Dollar Tree DIYs!
You can find the mini grapevine wreaths at dollar stores, Michaels, JoAnn Crafts and Hobby Lobby.
The exact size of the wooden bead is difficult to say because it will depend on how large the grapevine wreath is that you use. Once you have sourced the mini wreaths, then choose a wood bead that is appropriate in size.
This is one of the easy crafts on our big list of 75 No-Sew Christmas ornaments that you will want to browse and pick out your favorites!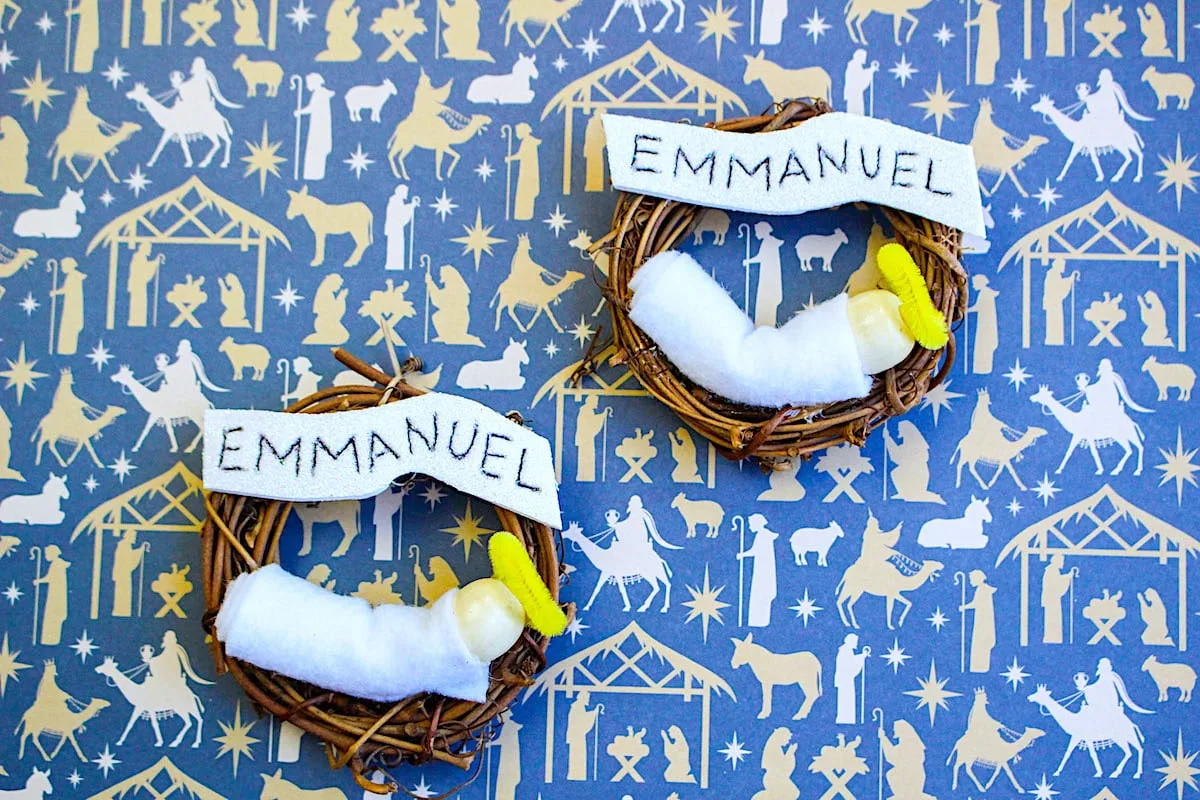 No-Sew Baby Jesus Christmas Ornament
Materials
White felt, 5 in X 2 in
Hot glue or craft glue
Wood bead with hole in center
Yellow chenille stem, 3 in
White glitter craft foam, cut into a banner shape
Black pen
Ornament hook or ribbon to make a hanger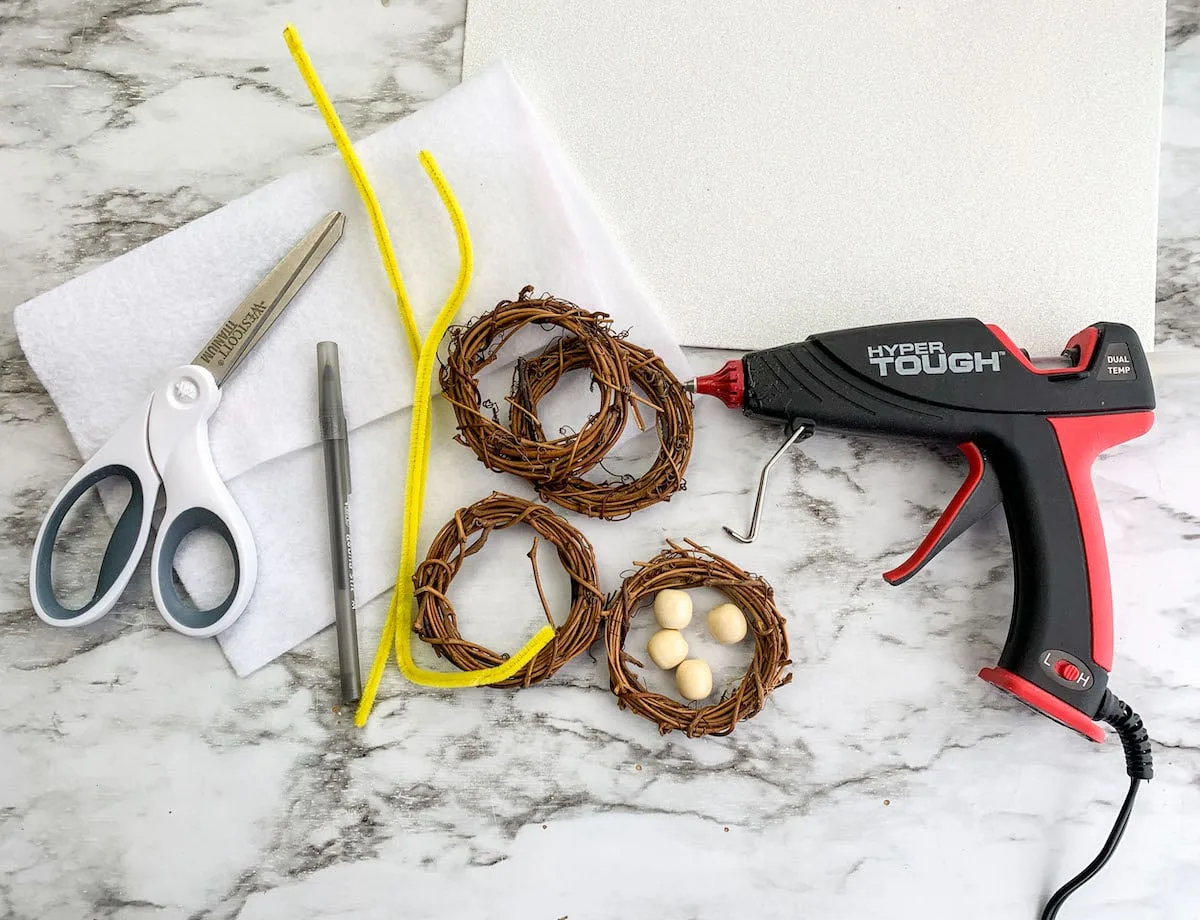 Directions
Step 1
Twist the chenille stem into a loop, with a small circle on top and long straight piece with the ends twisted together (seen in the photo below).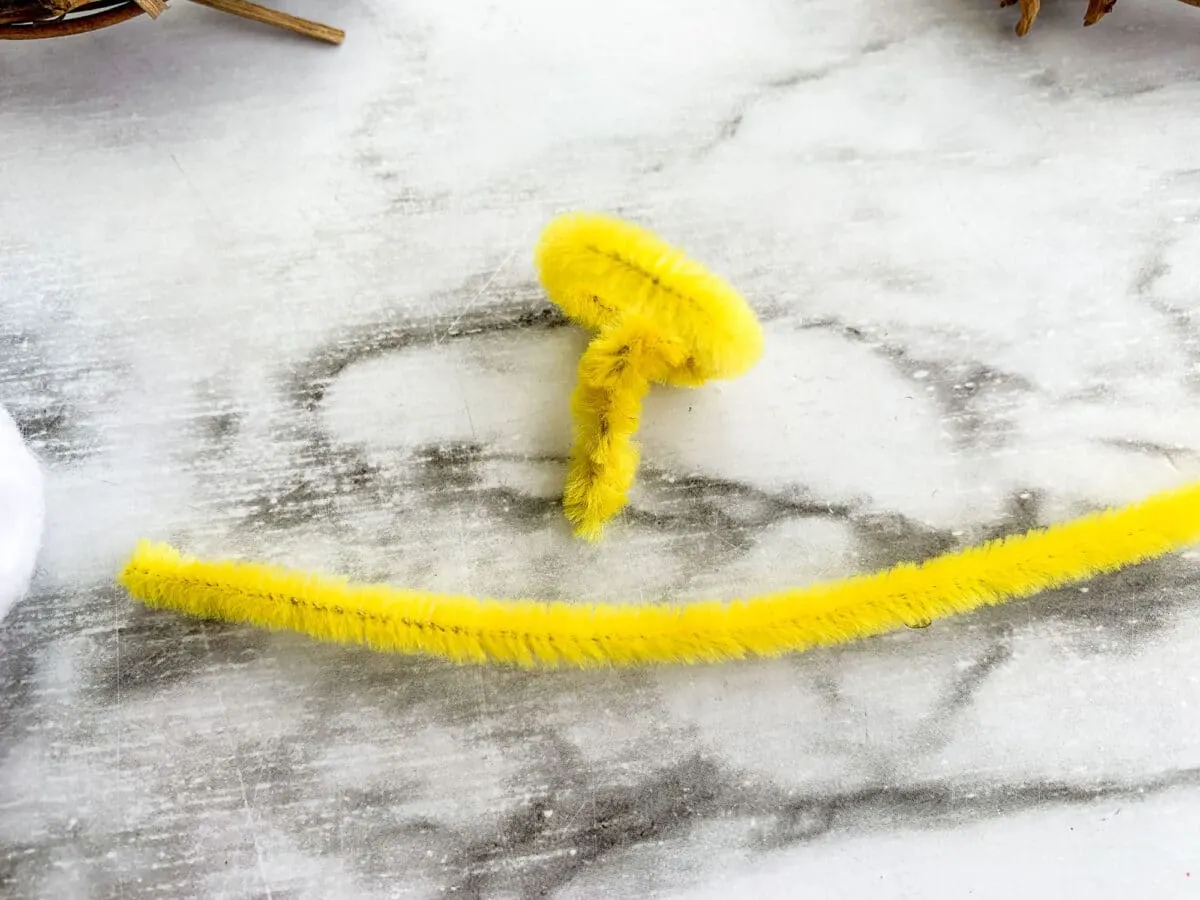 Place a small dot of glue in the hole on one side of the wood bead. Then slide the twisted straight end of the chenille loop into the hole.
Allow to dry. Then bend the loop down over the wood bead to become a halo.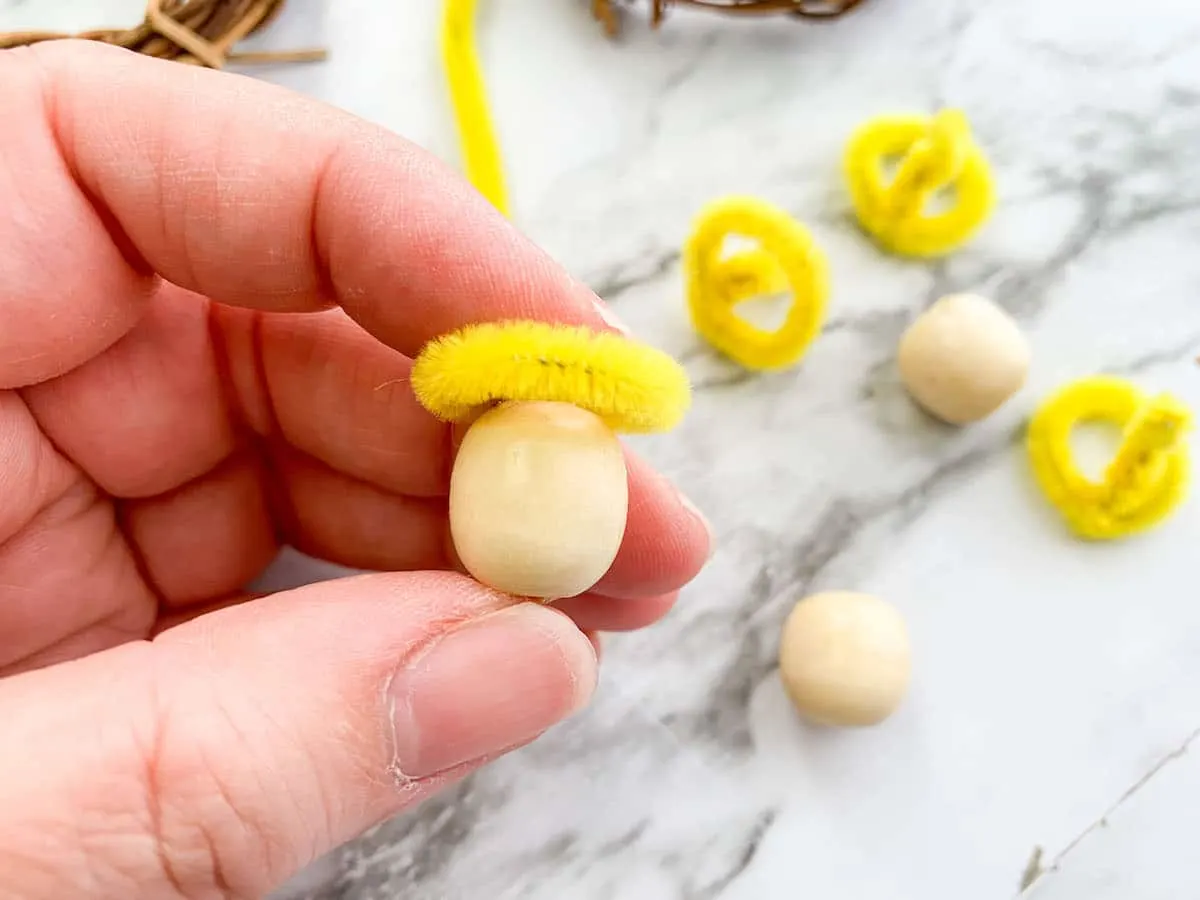 Step 2
Roll up the strip of white felt. Place a thin line of glue at the end of the strip and press together to keep the rolled up felt in place.
Bend the felt roll slightly in the middle and then glue into the bottom inner curve of the grapevine wreath.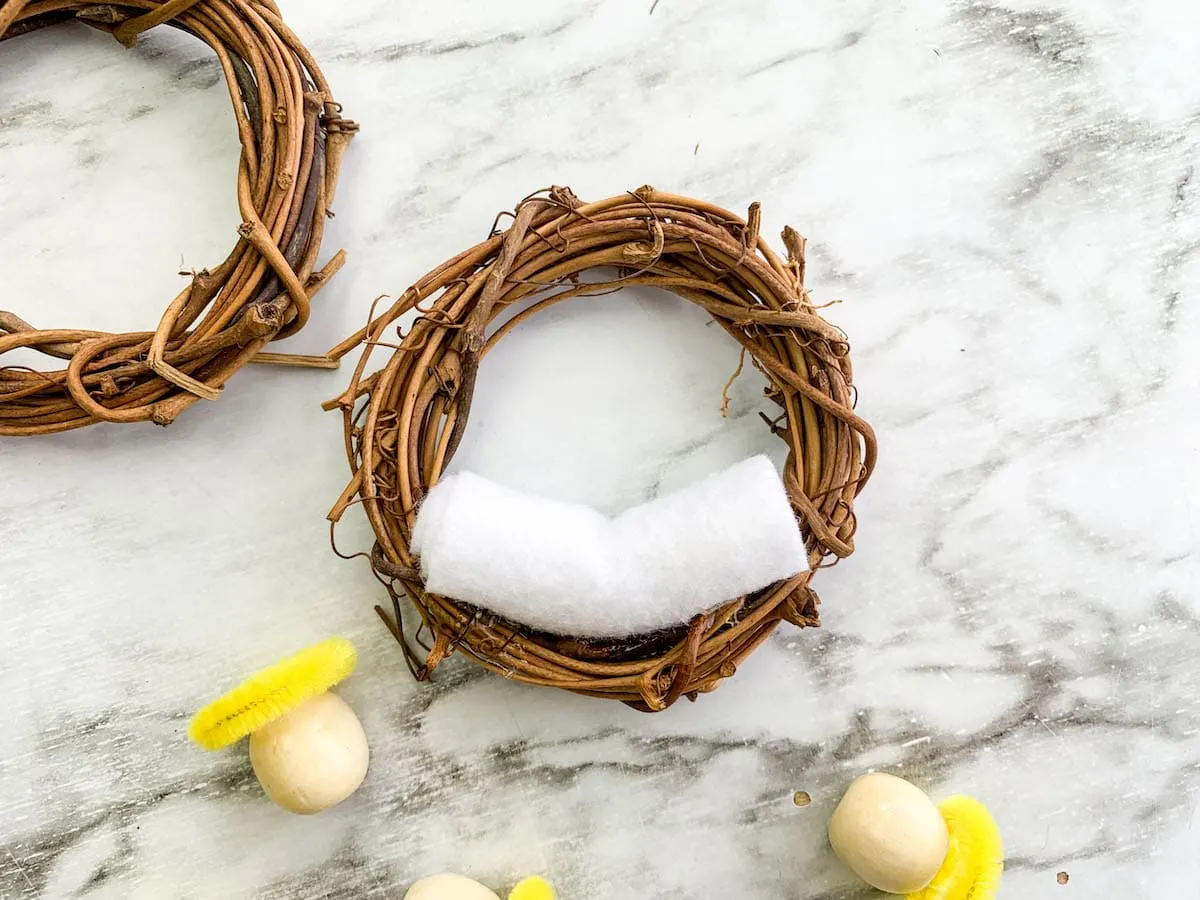 Glue the wood bead into the space where the felt roll meets the grapevine wreath to be the head of the baby.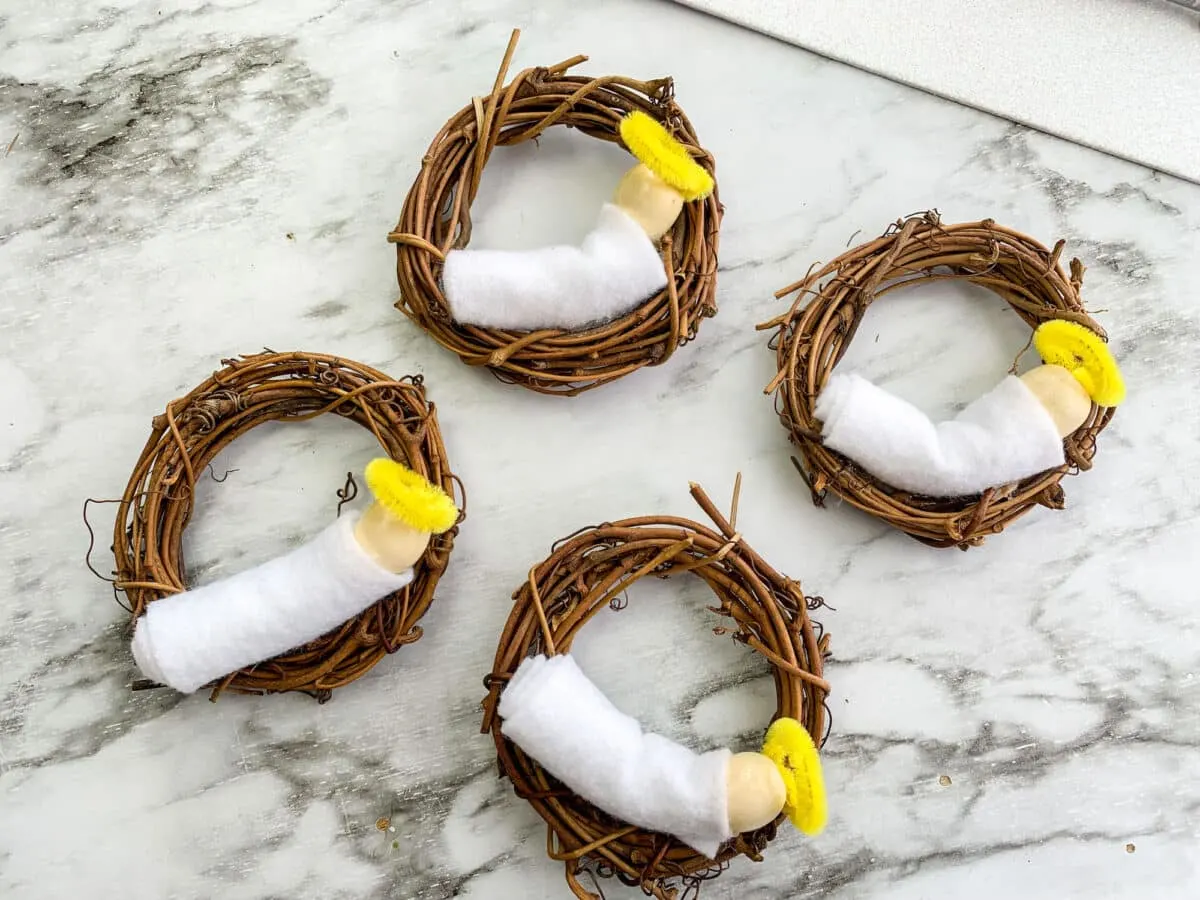 Step 3
Write the word "Emmanuel" on the banner-shaped craft foam.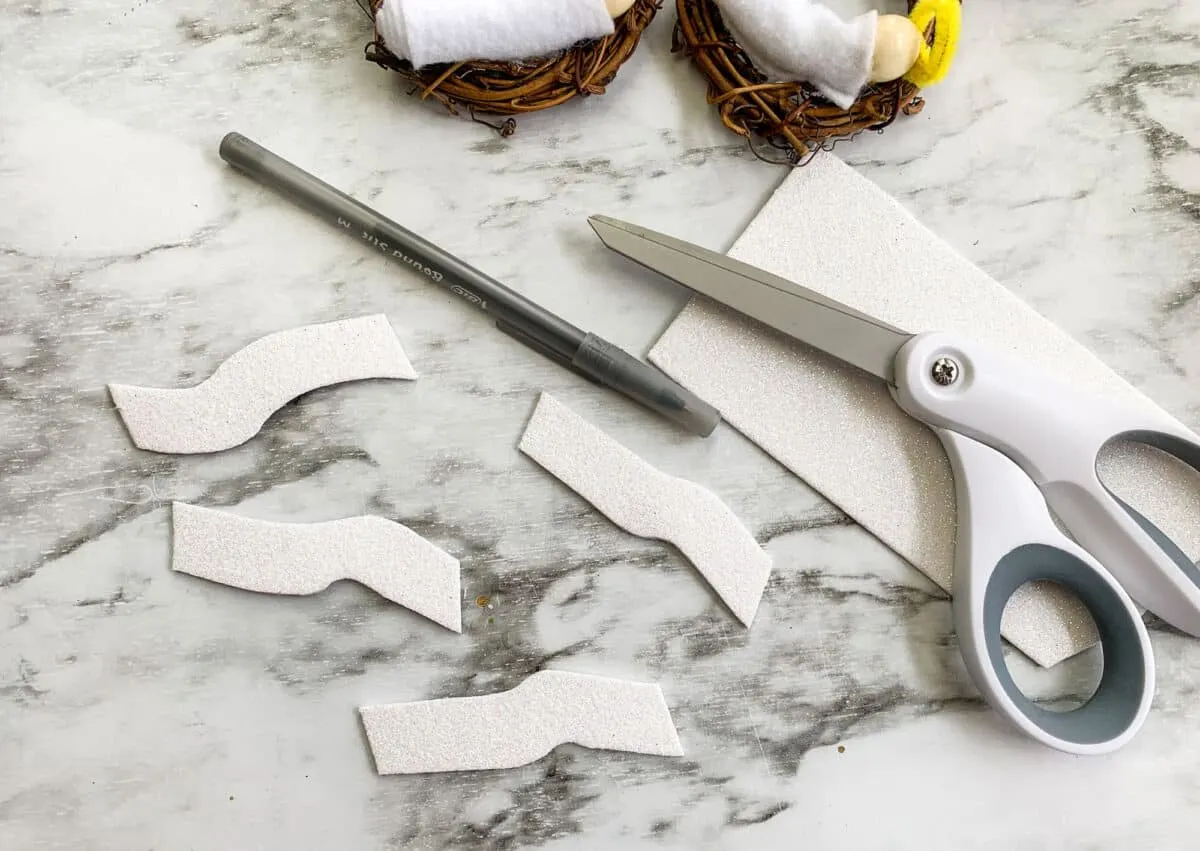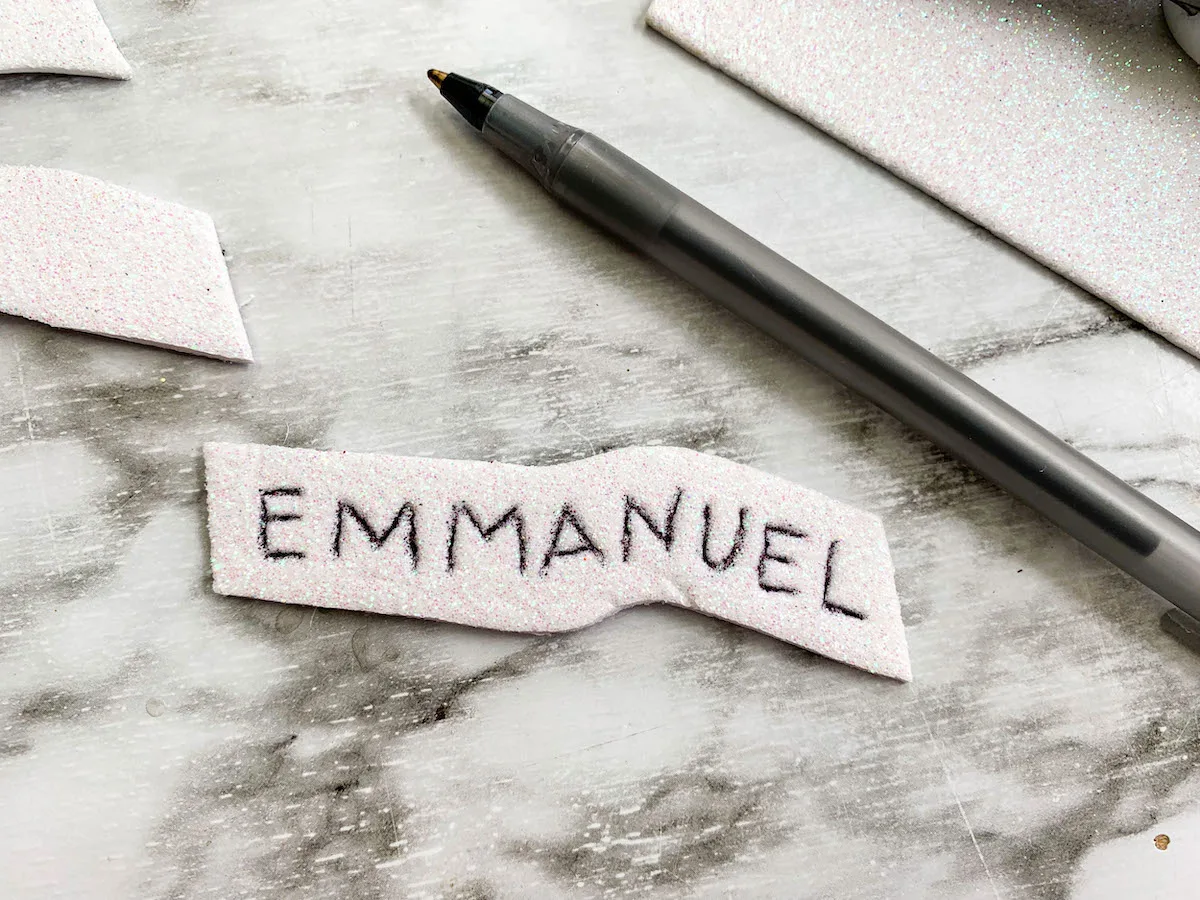 Glue the foam onto the grapevine wreath over the baby.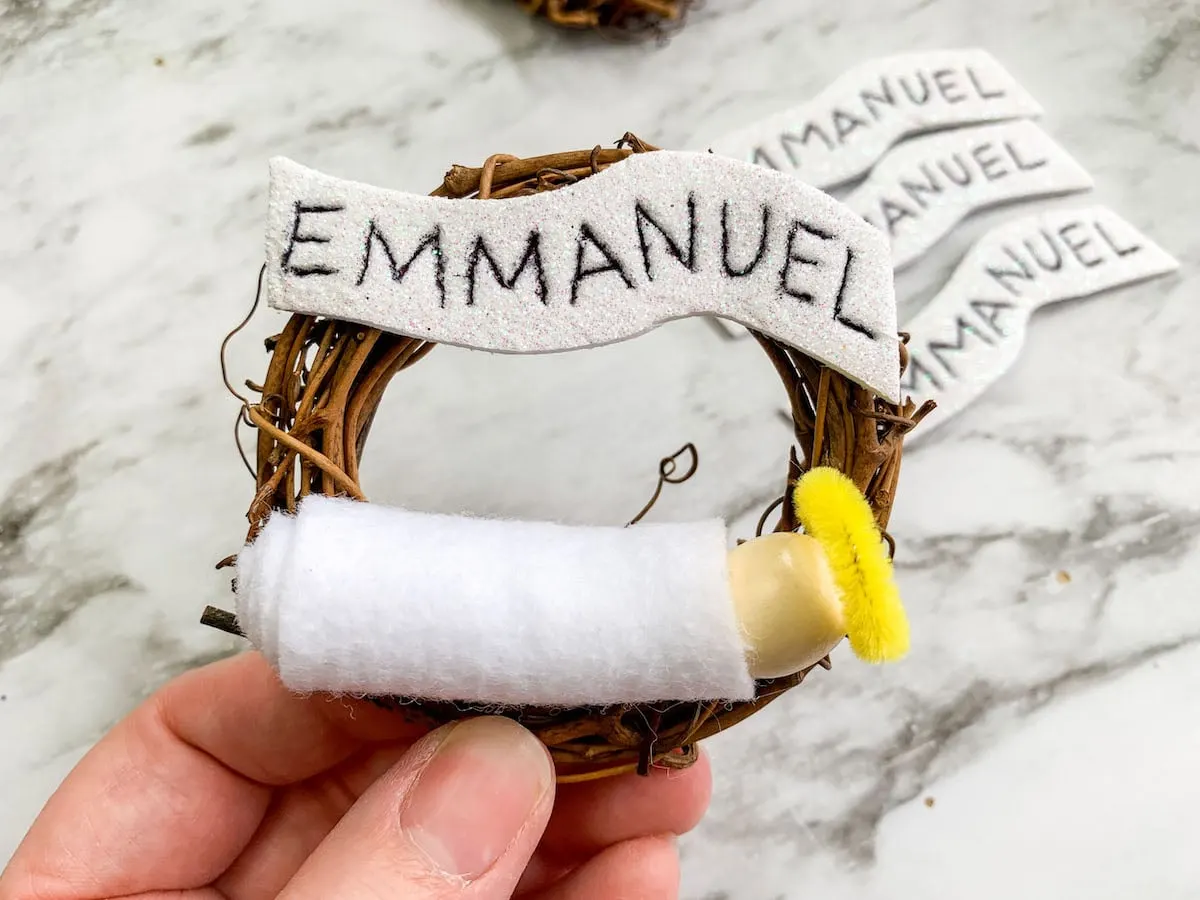 Step 4
Attach an ornament hook to the back of the grapevine wreath for hanging.
Be sure to Pin This Baby Jesus Christmas Ornament Craft to save for later! It also helps us out a lot when you share our projects on Pinterest and Facebook, so thank you if you use one of the social share buttons on the top of this tutorial!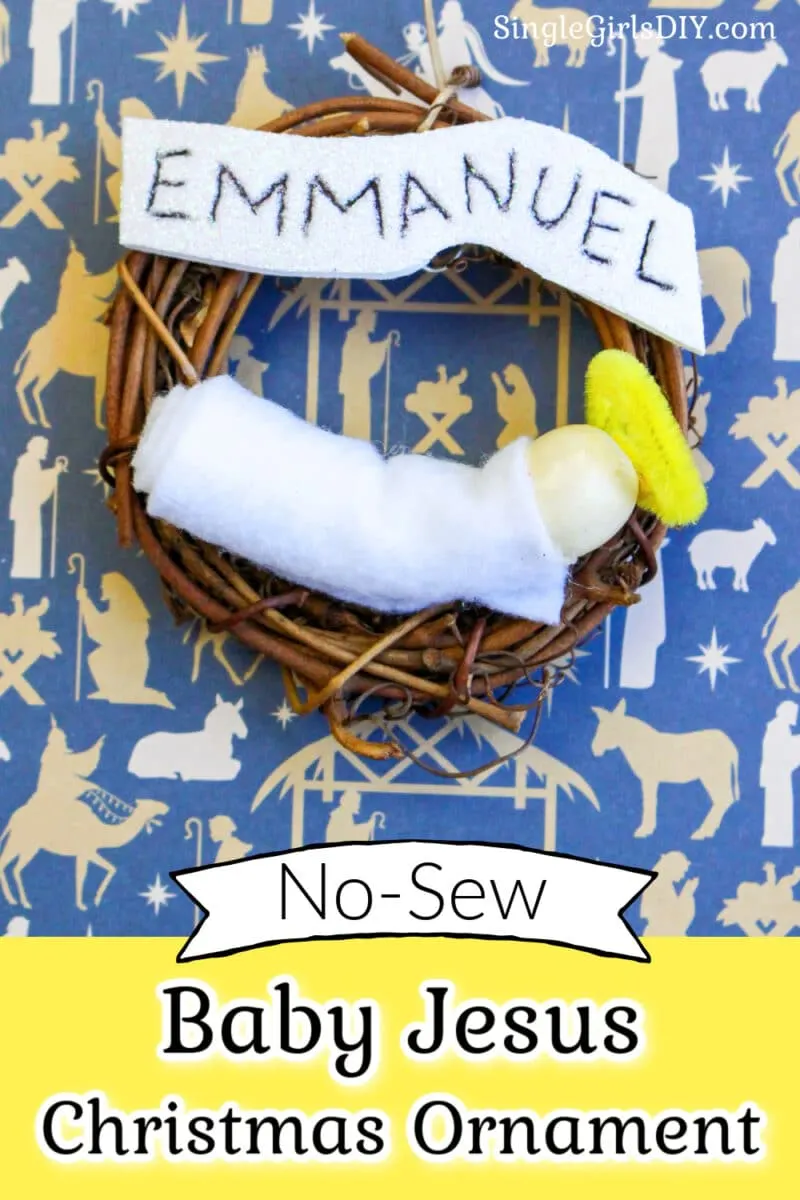 You might also love these easy no-sew ornaments: