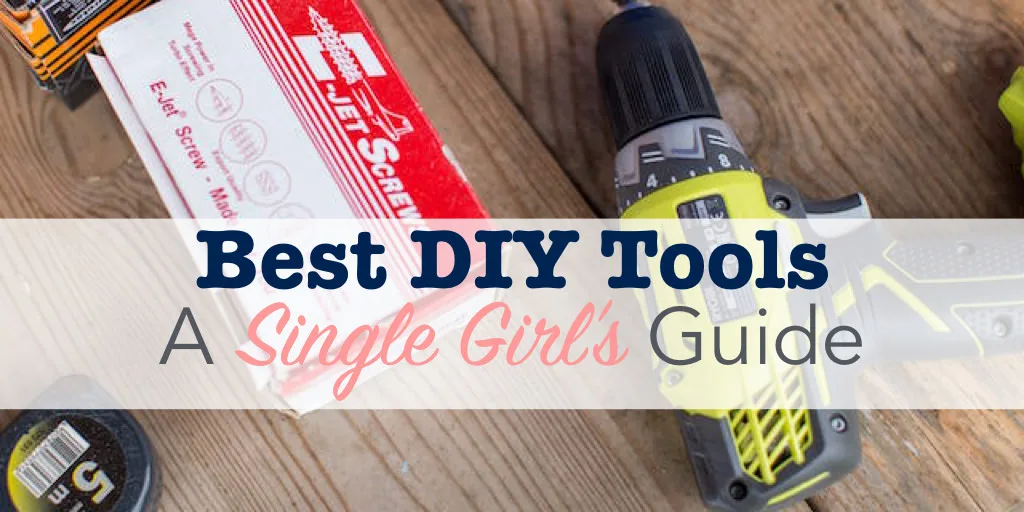 I've been doing DIY projects for quite a while now, so I have my own ideas about the best DIY tools. If you're just getting started and are looking for a little guidance, or want a gift idea, I'm here to help!
These are all tools that I use and love. Feel free to leave a comment if you have a question, or want to know more about any of them.
BEST DIY TOOLS – A SINGLE GIRL'S GUIDE
TIPS FOR BUYING DIY TOOLS
Start small. Build your collection over time, just buying what you need for each project.
Balance price and quality. Cheap tools will break, or not work correctly, and cause you frustration. Buy decent quality tools, if you can.
Shop second hand stores and garage sales. You know me – I love thrift store finds! That's where I got my first jig saw, and a mitre box.
Check out my Amazon shop for access to all my favorites in one place.
First, I will assume that you already have the basics. This includes tools like hammers, screwdrivers, a level, and measuring tape. It's amazing what you can do with just these simple hand tools.
Moving on from the basics, here are what I think are the best DIY tools as you build your collection.
1. Cordless Drill
A cordless drill is like the tricycle of power tools. Start here, before really learning to ride with the big kids. A drill is super easy and intuitive to use, and very, very unlikely to cut off a finger.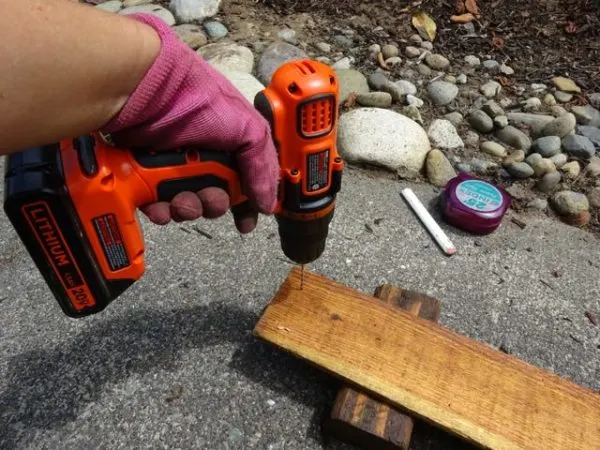 If you're new to power tools, I suggest starting with a cordless drill / power screwdriver. You can use it in any situation when you would normally use a screwdriver, and it's so much faster!
A cordless drill comes in handy whether you're building a fence, or making reindeer out of sticks. Now that's a versatile tool!
2. Electric Sander
Moving up the ladder of DIY skills, the next tool you may want is an electric sander. A sander is extremely handy if you want to do any sort of furniture makeovers.
I recommend getting an orbital sander. A belt sander can be overly powerful, making it easy to do damage.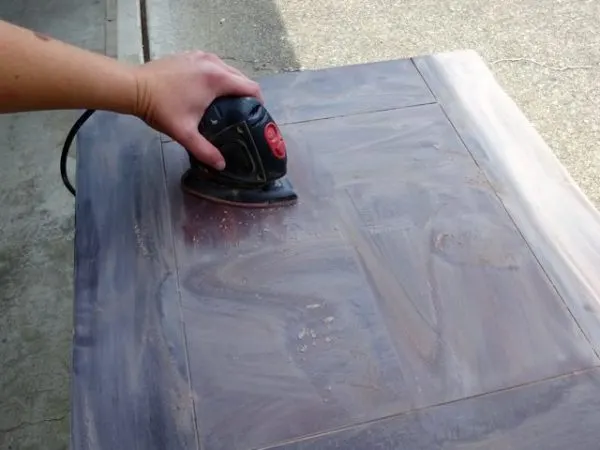 My brother got me a sander for Christmas one year, and it has been the single biggest time saver for my DIY projects. I have used it to quickly smooth a surface for refinishing furniture, or to completely remove the finish from my front door.
3. Circular Saw
Now we're getting serious. If you really want to DIY, you're going to need a saw.
My favorite saw for making straight cuts is a circular saw. I have used mine for many projects, including building pergolas, and making a custom doghouse.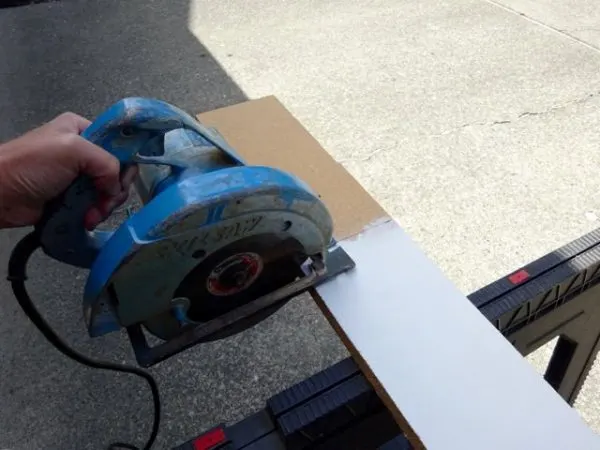 Now, a saw could actually hurt you, so be sure to read all of the instructions carefully. Ask a friend who already knows how to use one for some training. Or, check your local hardware store or community ed program, to see if they offer any classes about how to use tools.
4. Jig Saw
When you advance beyond basic straight cuts, you'll be ready for a jig saw. Jig saws allow you to cut curves (like the curvey pieces of the puzzles named after them).
My jig saw came in really handy when I needed to cut a notch out of the molding when I installed shelves in my laundry room.
5. Saw Horse
If you're going to cut stuff, you'll need a place to make the cuts. Saw horses are not very expensive, and will make your DIY life so much easier.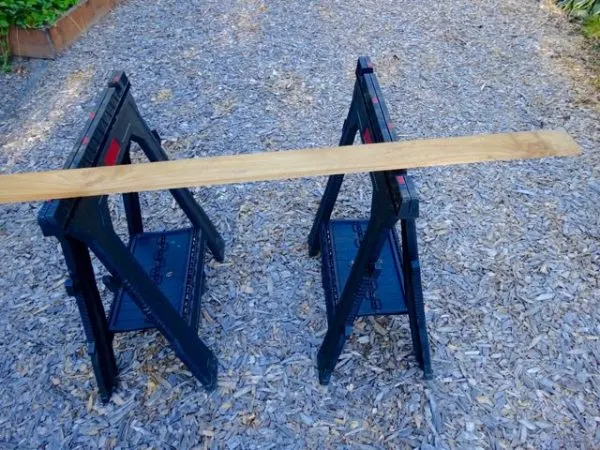 Mine were a Christmas gift from my mom. (You might be getting an idea of what sorts of things are usually on my gift lists.)
I keep them tucked away in the garage. They're light and easy to pull out whenever I need them for a project.
BONUS: Hearing & Eye Protection
I like seeing and hearing things, so I always think it's a good idea to use the appropriate protective gear. But there's another reason I use safety glasses and hearing protection.
They make using power tools a little less intimidating.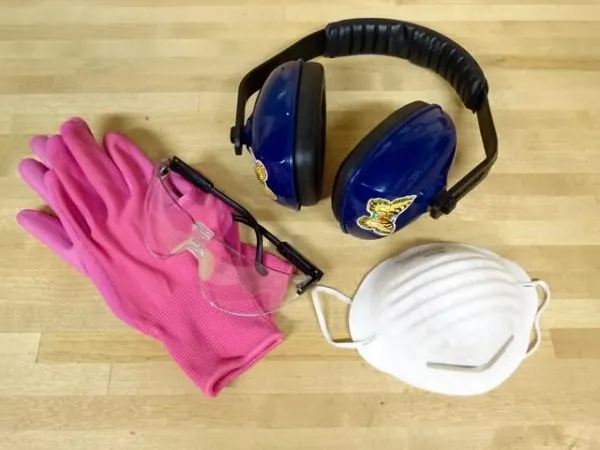 I don't like loud noises. They make me cringe. Even a noisy restaurant bothers me. So cutting with a circular saw is really unpleasant. Add sawdust blowing in your face, and it's not necessarily a fun time.
Muffling the sound with hearing protection makes a world of difference for me. If you're a little intimidated by your new power tools, try this simple (and smart) solution.
The Best Power Tools for DIY Projects
The tools on this list will be the perfect additions to your toolbox as you grow your DIY confidence and skills. Remember to check out my favorite DIY tools and apparel in my Amazon shop.
Also, be sure to sign up for our weekly emails, and snag your free copy of our DIY Guide. You'll get step by step instructions for five DIY tasks that every Single Girl should know how to do.