If you love gnomes, you are not the only one! We love cute gnomes, too, especially these vampire gnomes for Halloween!
We have a free template to make these paper vampire gnomes. It is so simple to make these!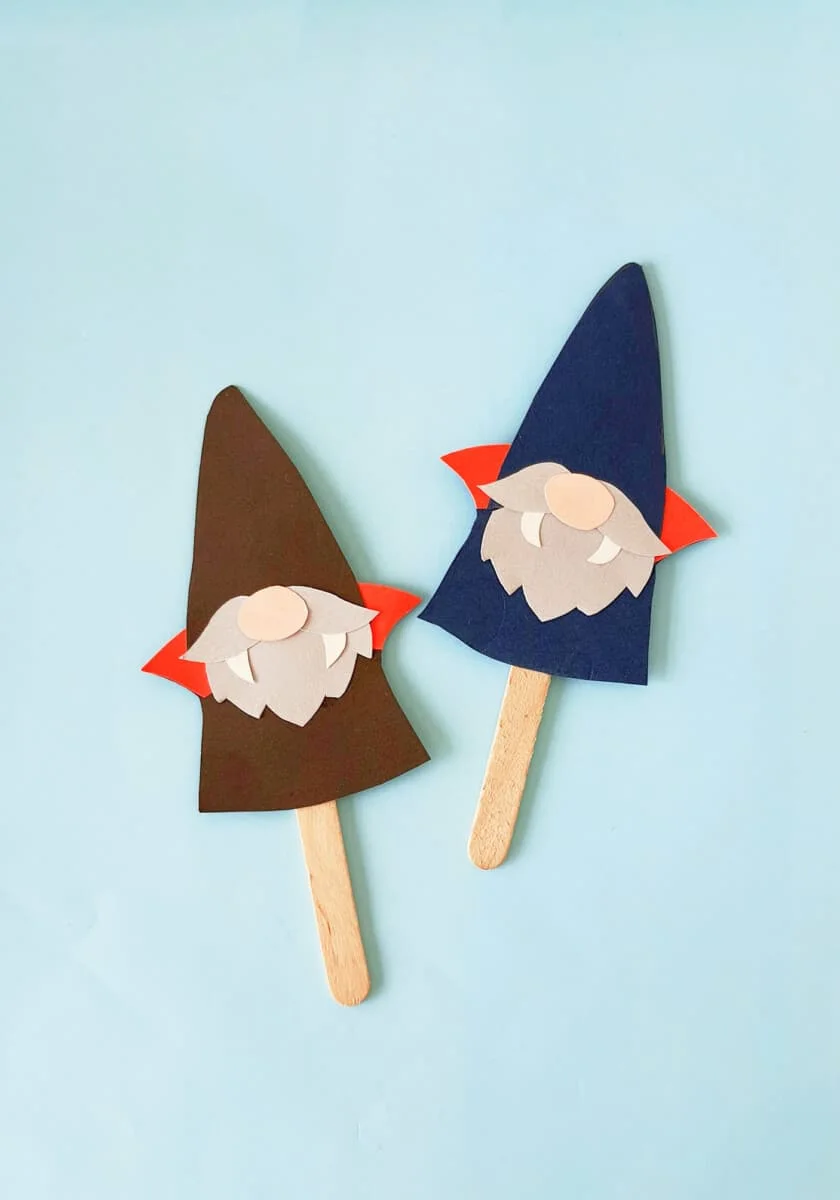 Our gnomes are glued on a popsicle stick to make a puppet for kids, or a fun bookmark for the holiday. However, you don't have to use a popsicle stick. Just make the paper craft gnome and use it in the following ways:
Decorate a handmade card
Attach a magnet on the back and put on the refrigerator
Tuck a paper gnome in a lunchbox or backpack for Halloween
Glue one to a wreath or your door for a quick and easy decoration
If you love making gnomes, you'll be thrilled with our other gnome crafts, too!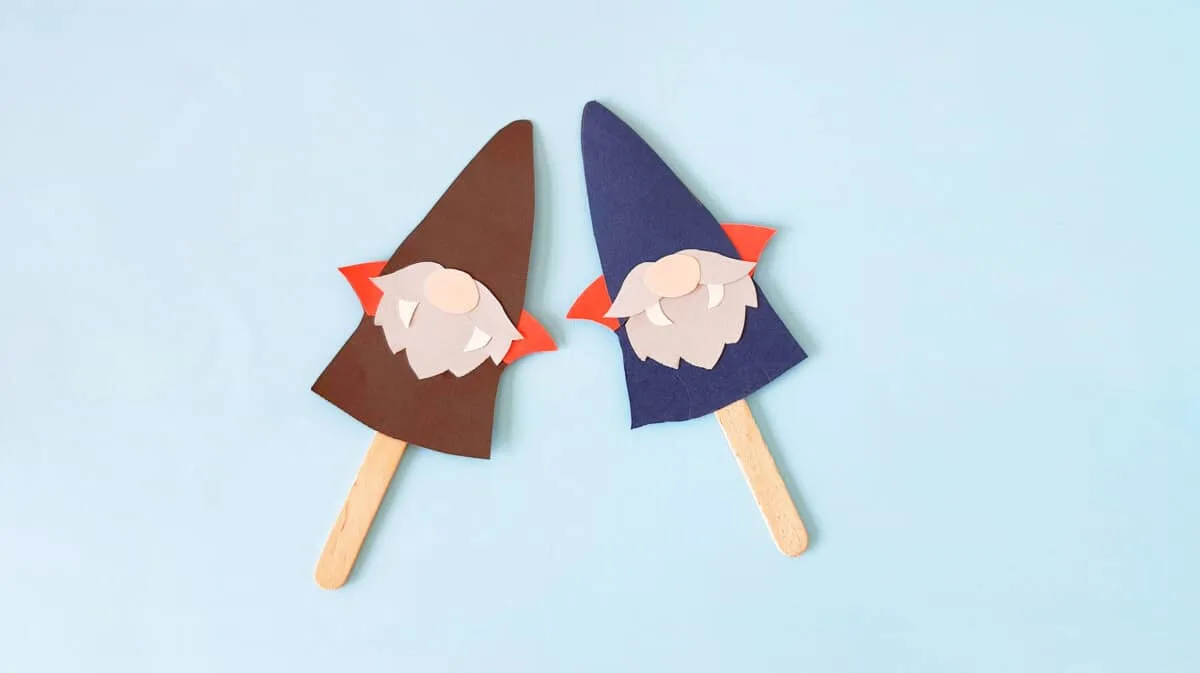 How to Make a Vampire Gnome
Supplies
Colored construction paper
Pencil
Craft glue
Sharpie or gel pen
Popsicle sticks (optional)
Directions
Step 1
Print out the free vampire gnome template and cut out the pattern pieces. Then, using the pattern pieces, choose a variety of different colors to cut out the gnome hat and cape, mustache and beard, collar, fangs, and nose.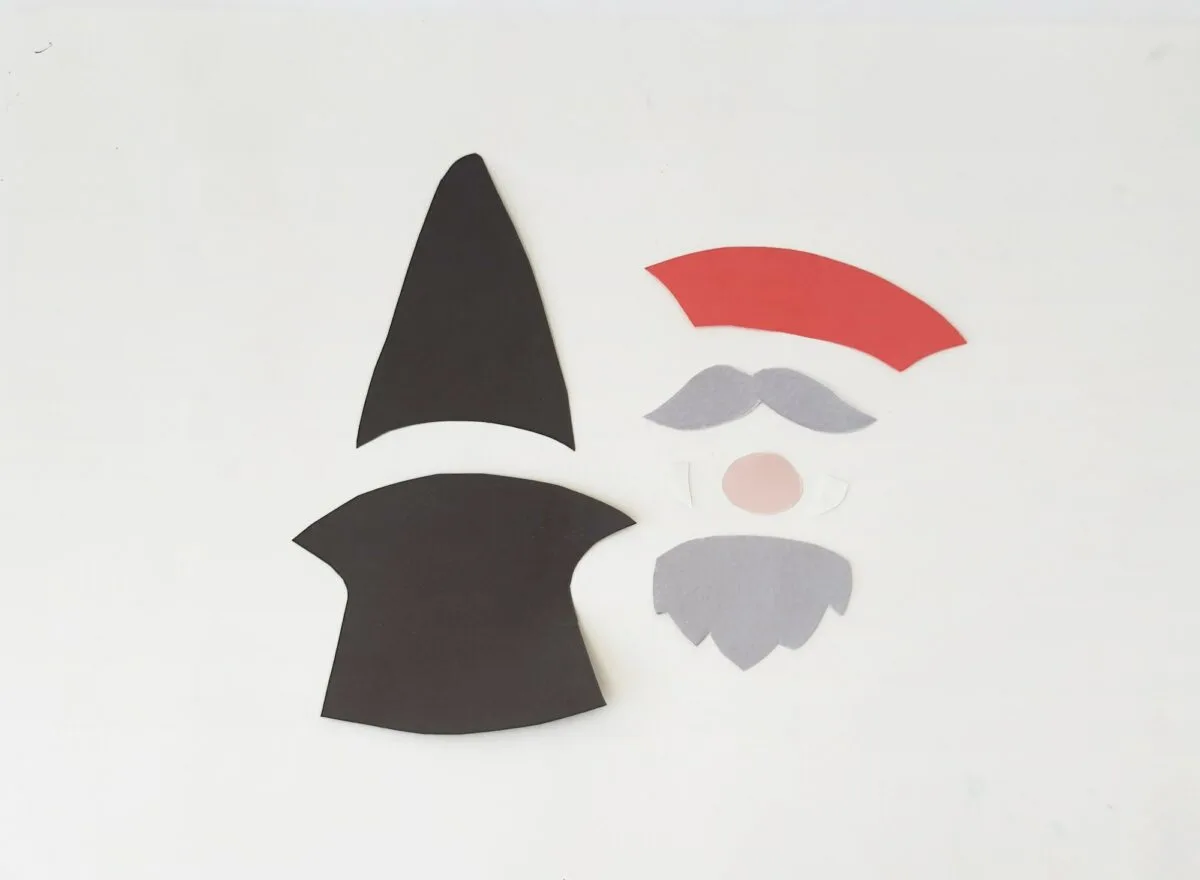 Step 2
Glue the collar cutout piece on the collar part of the cape.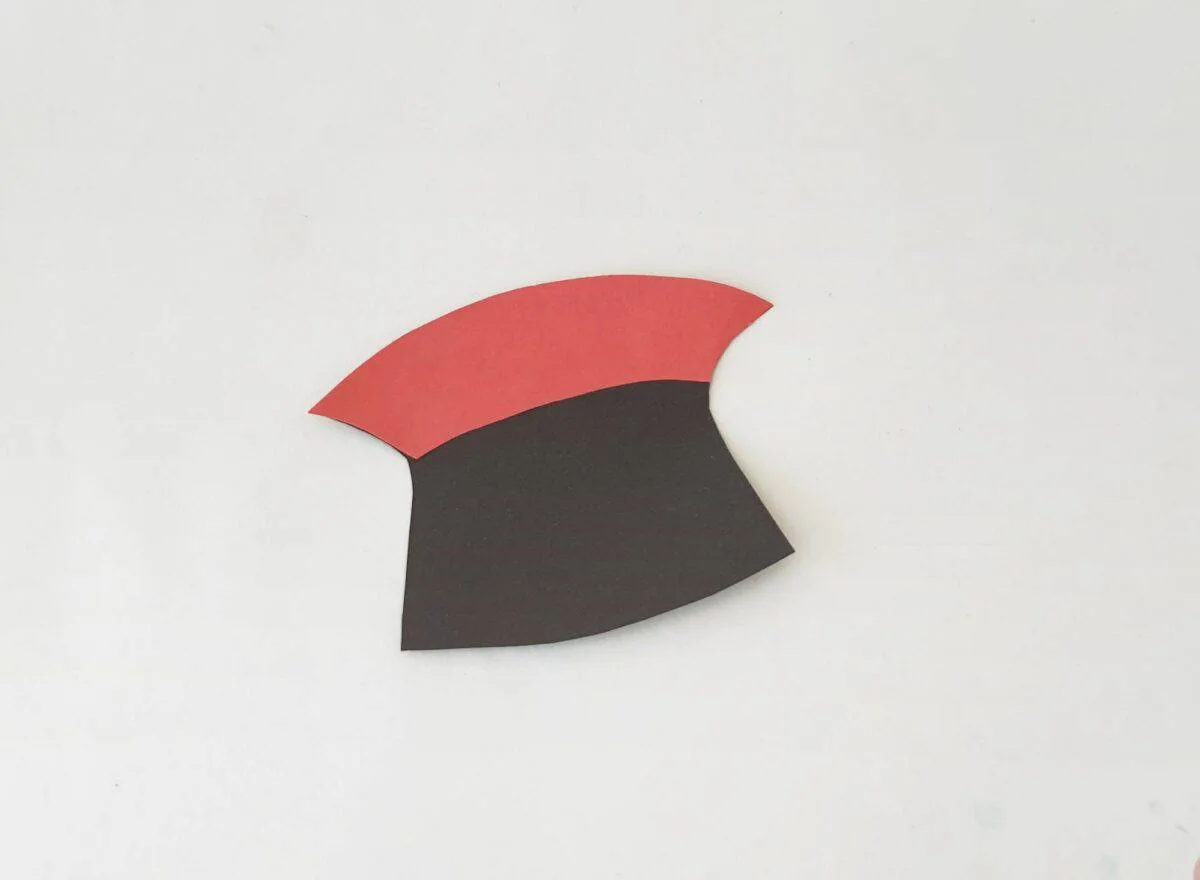 Step 3
Glue the fangs on the bottom side of the mustache.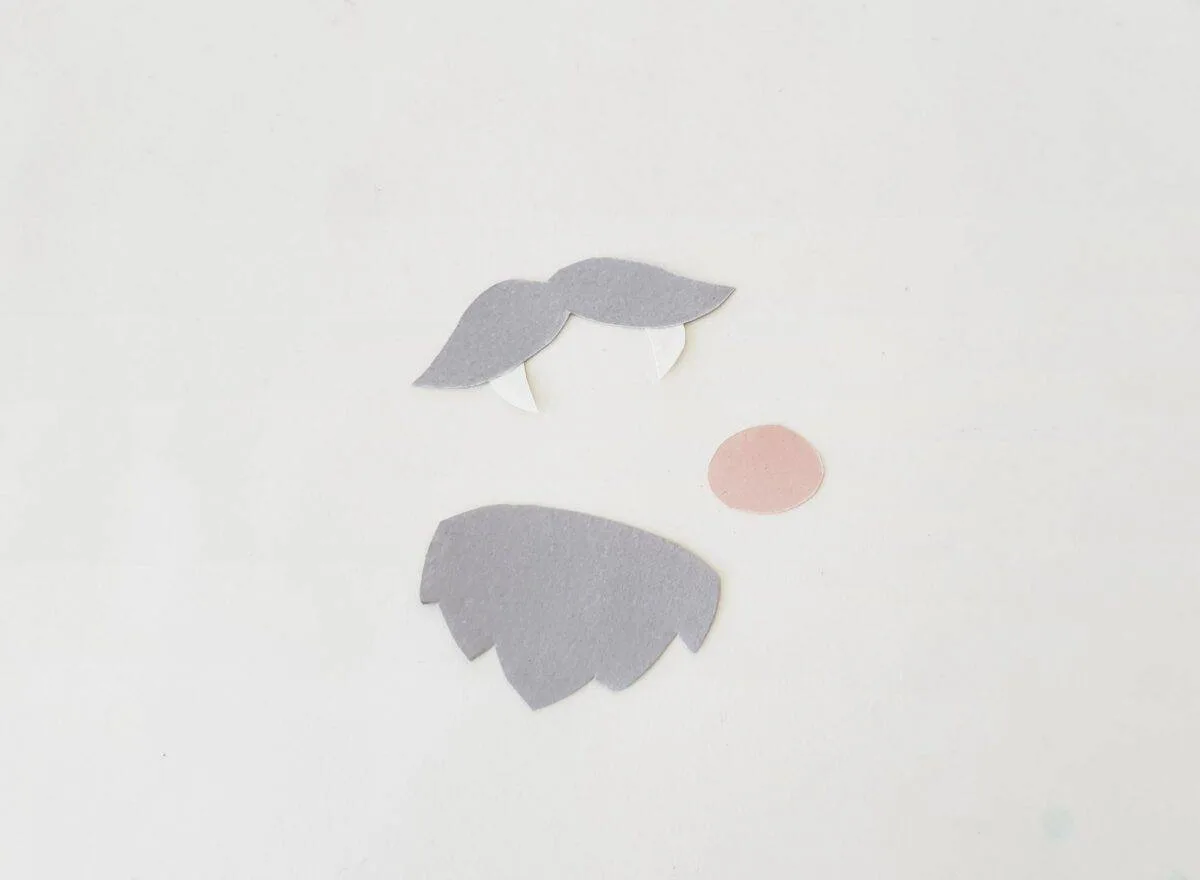 Step 4
Glue the mustache on top of the beard cutout.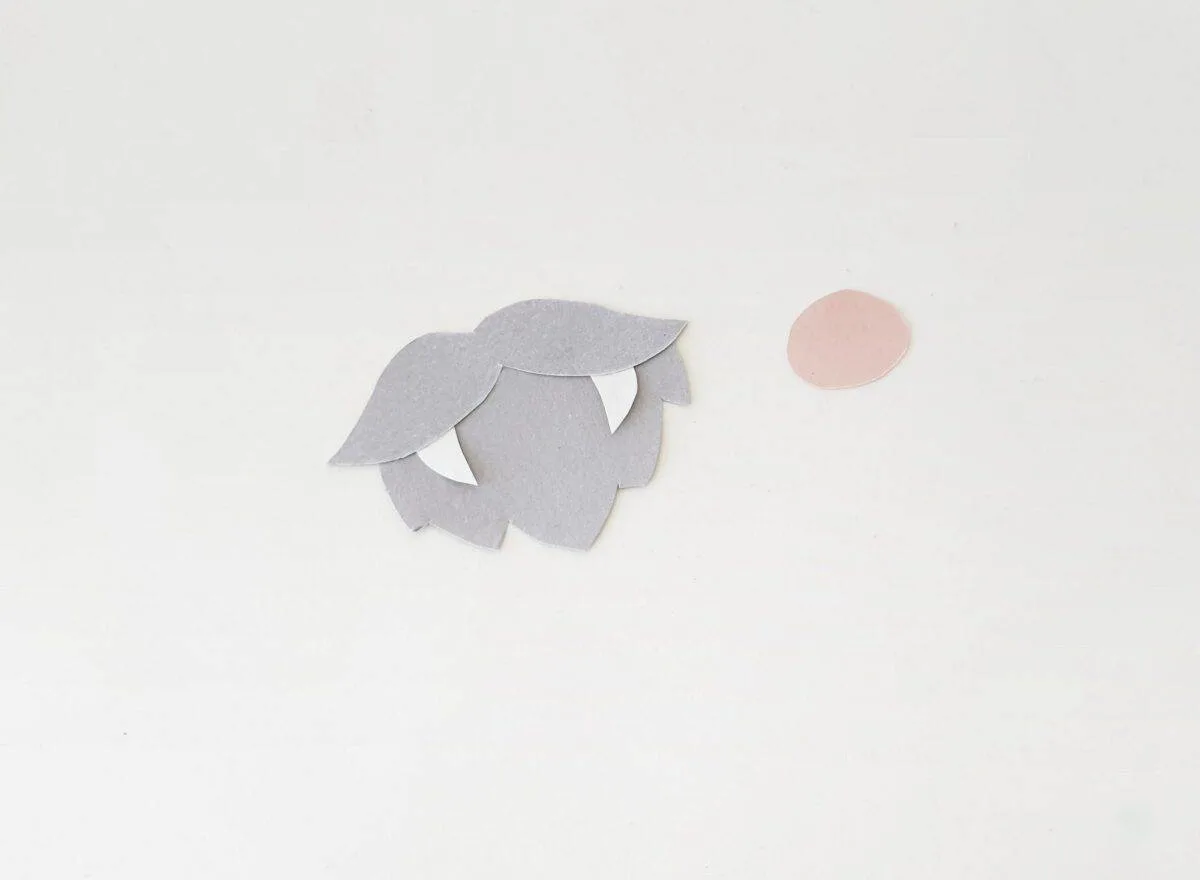 Step 5
Glue the nose on top of the mustache in the middle.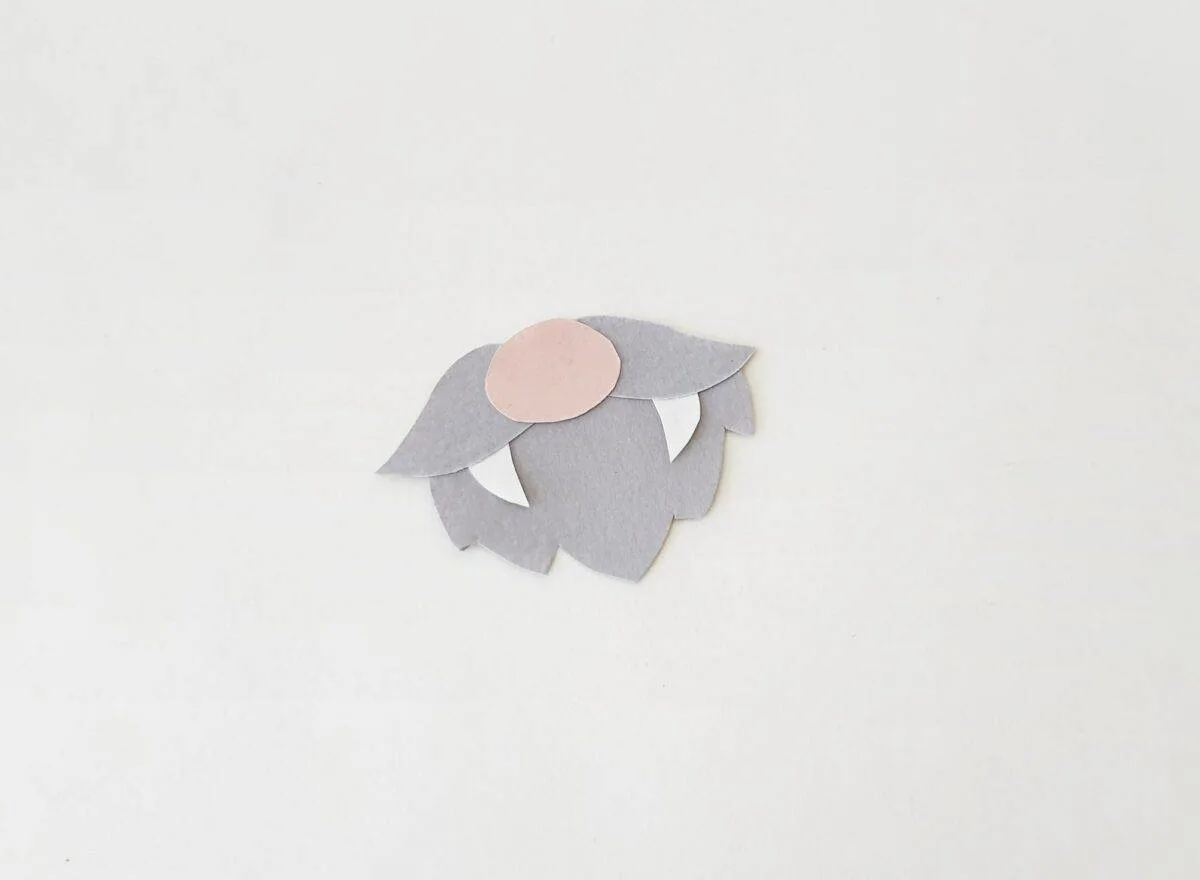 Step 6
Glue the mustache and beard on top of the hat cutout, towards the bottom.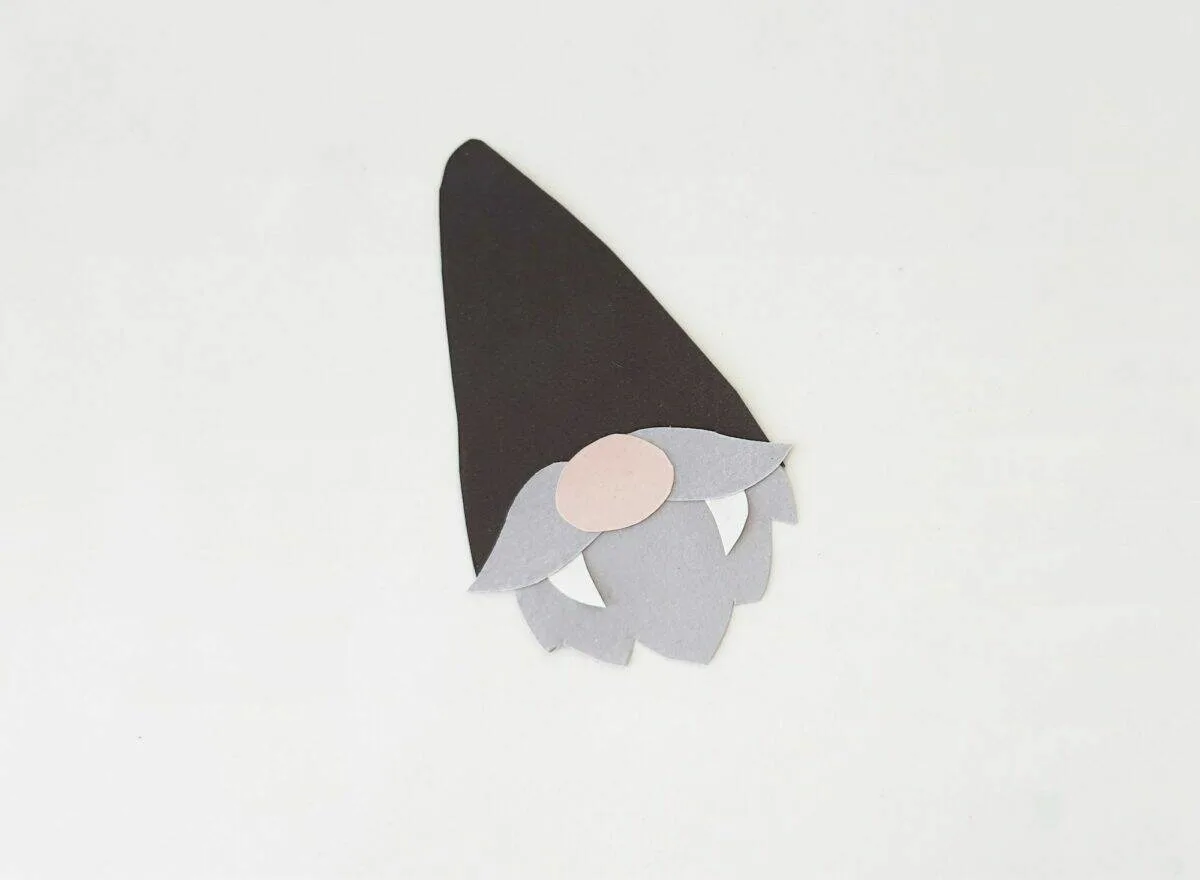 Step 7
Glue the head and hat on top of the cape.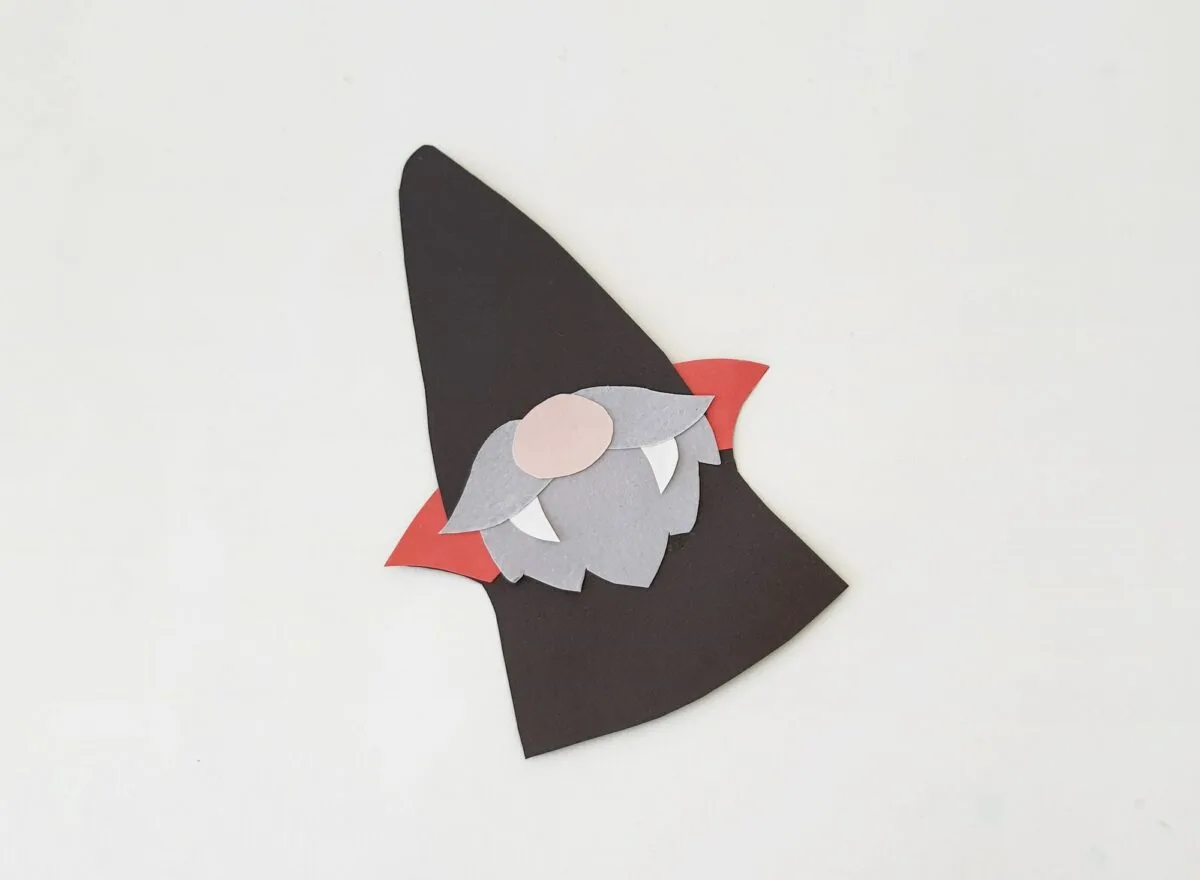 Step 8 (Optional)
If you'd like to make a vampire gnome puppet (or cute bookmark), then glue the paper gnome to the top of a Popsicle stick and let dry.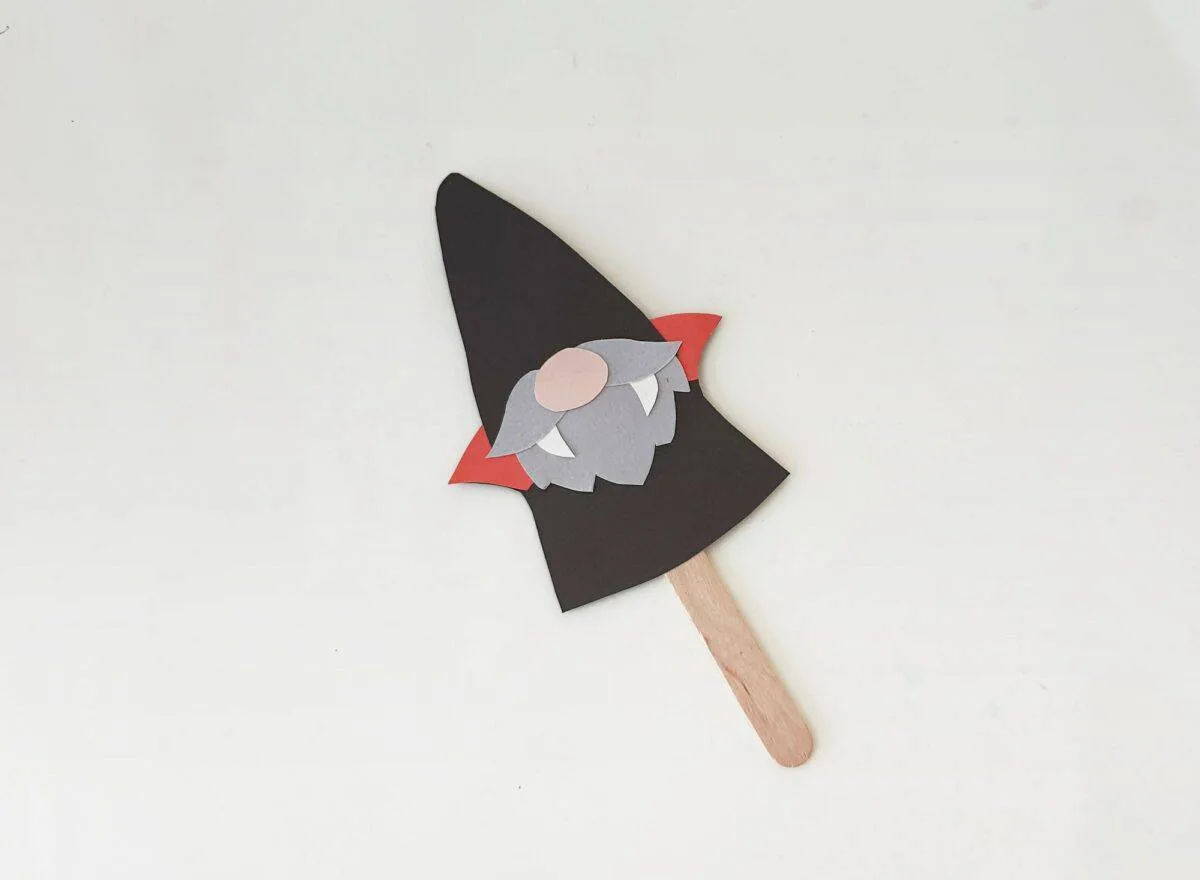 If you liked these easy gnomes with free template pattern, be sure to see our other Halloween crafts, too!